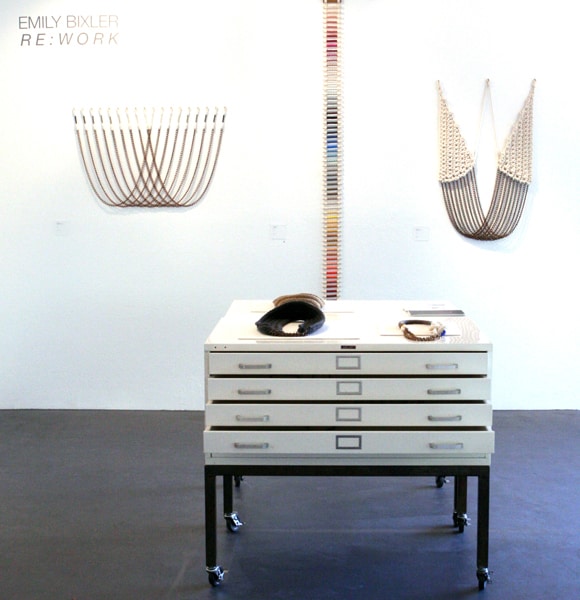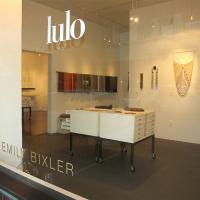 Gallery Lulo in Healdsburg, California, is a collaborative effort between artist Karen Gilbert and Anne-Katherine Schjerbeck. Their gallery has grown in the past three years, and recently they opened an additional space. This month's show Re:Work Sculpture and Accessory is the first one in the new space and features the dexterous artist Emily Bixler. It has been interesting to observe the blurring of the lines between disciplines in contemporary jewelry, and this show is an excellent example of it.
Susan Cummins: Your work is a blur of sculpture, craft, fiber, and jewelry. Would you explain your educational background?
Emily Bixler: I entered Pacific Northwest College of Art (Portland, Oregon) as a painter but quickly shifted focus after my first welding class. Form and the placement of objects in space mesmerized me. I started experimenting with installation and the way an entire room creates a composition. Sculpture opened up a whole world of materials and textures as well. The school I attended did not have a proper fiber department, however, so I would lug my sewing machine around with me to class. Post college I had several jobs that I sought out as opportunities to explore methods of craft—working in the knitwear industry, as a milliner's assistant, seamstress, and jewelry designer.