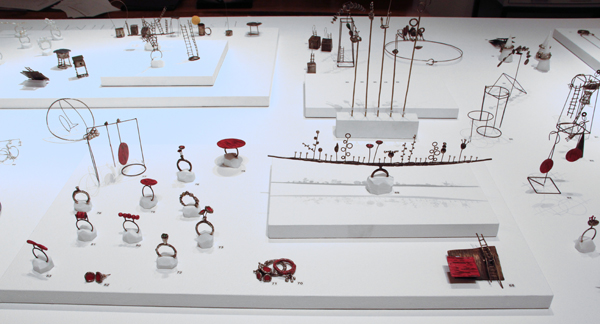 I understand that you live in Osaka, Japan, but went to school to learn metalsmithing in America. Is that correct, and if so, can you tell me who you studied with and where?
Liisa Hashimoto: Yes, I live in Osaka now. I have my studio here, too. After graduating from high school, I went to America and learned metalsmithing under Ms. Yoshiko Yamamoto at the School of the Museum of Fine Arts in Boston, Massachusetts.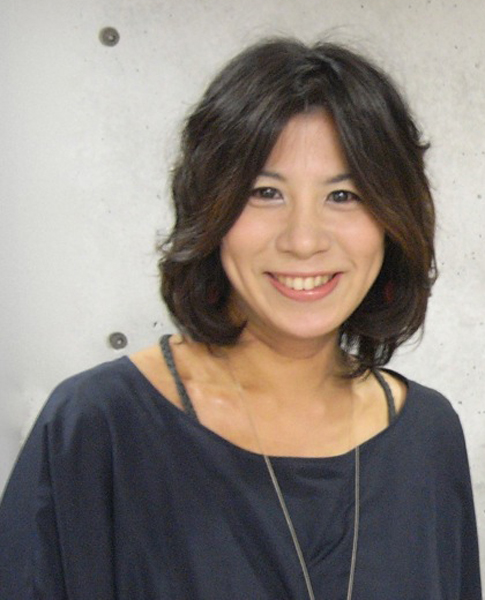 Liisa Hashimoto: Donna Briskin, an early board chair and longtime member of AJF, is an art collector who lives in Berkeley, California. She found my name through Klimt02 and visited my studio while in Japan two years ago. Last year, she came back to my studio with a travel group from the Art Guild of the Oakland Museum of California. She showed my works to April Higashi, owner of Shibumi Gallery, and she gave me a chance to exhibit.
What is the contemporary jewelry scene like in Japan? Please talk about the main schools and galleries in Japan as well as how the Japanese people respond to the work.
Liisa Hashimoto: Contemporary jewelry is not too popular here in Japan as it is in America or in Europe. There are not too many galleries or shops that carry contemporary jewelry in Japan. I think that we Japanese are short and small compared to Western people, so we prefer smaller jewelry that is not too big or striking. Many people prefer jewelry that has brand names or real stones. Many of them enjoy looking at the contemporary jewelry, but only a few are eager to buy and wear it.
Probably the most well known school for jewelry making in Japan is Hiko Mizuno College of Jewelry. The school has locations in both Tokyo and Osaka. The Tokyo school was established more than twenty years ago. The Osaka school was opened in 2008 and is still quite new. Hiko Mizuno is connected to many contemporary jewelers worldwide and has visiting artists who give lectures in the schools. Many contemporary jewelers in Japan are graduates from Hiko Mizuno.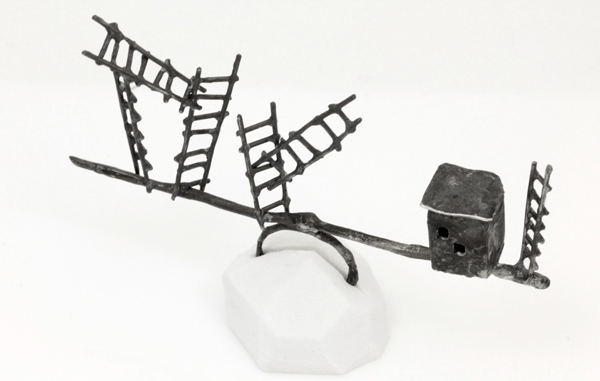 Unfortunately, there are few well-known galleries in Japan—gallery deux poissons in Tokyo, Gallery C.A.J. in Kyoto, and Toi in Osaka. I am sorry to say that there are no other good galleries for contemporary jewelry in Osaka.
You have called the show Light Fiction. Why?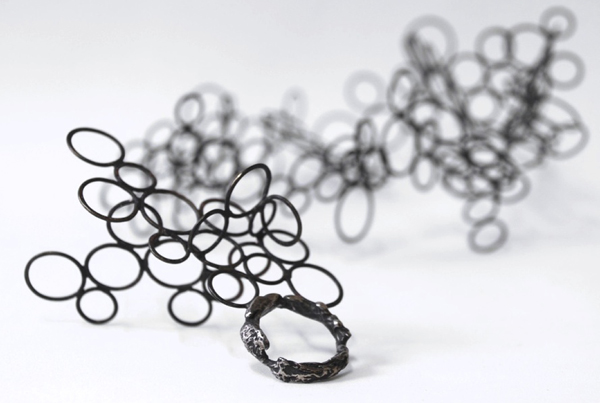 'The show pairs the work of jewelry artist Liisa Hashimoto and the design studio of Anzfer Farms (Jonathan Anzalone and Joseph Ferriso). I chose the name Light Fiction because I felt the work created by all the artists in this show share the similar sensibilities of lightness, elegance, and playfulness found in nature. Observing manmade objects that have been left outdoors and the playful way nature integrates and embraces them over time inspires Liisa's jewelry. Anzfer Farms uses reclaimed and found pieces of wood to create elegant yet unassuming sculptural lights and objects. I felt autumn, with its changes of colors and light, was the perfect season to show these artists. Their works embody the transformations of nature, the changing luminosity, and the temporal elegance of materials."
The installation includes wire props to hold each piece. It gives an animated feeling, like a Calder circus or a large playground. What were you thinking about when you planned this?
Liisa Hashimoto: My installation was inspired by Calder's Circus and his mobiles. Alexander Calder is one of my favorite artists! And for the show Light Fiction, my personal theme was 'to the open air.' As you wrote, I wanted to express the playground outside, coming out from the house. So, I made some of my pieces movable with brass wires to show them like a jungle gym. And most of all, I wanted to show the shadows through the installation. The shadows were important to think about, especially since having the chance to exhibit with Anzfer Farms, a lighting designer.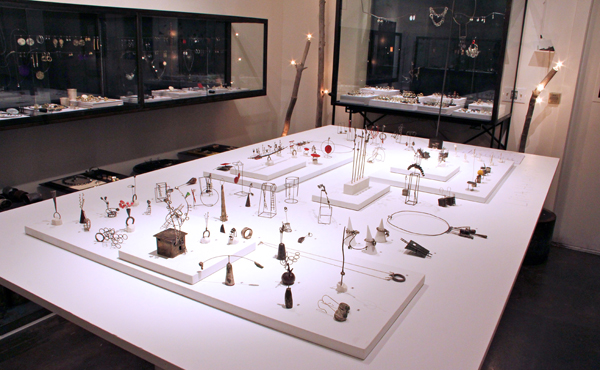 Liisa Hashimoto: There are so many jewelers that I admire, but if I could only invite one I would like to ask Mari Ishikawa, a well known Japanese jeweler living in Munich, Germany. Her works are all beautifully inspired by nature with the background of Japanese culture—the colors, shapes, etc. I get inspiration from nature and natural things myself, so Mari's works stimulate me a lot. Fortunately, I had the chance to attend her slide lecture in Osaka this year. Her personality is also very nice, and I can see her strength and sensitivity toward her work, too. But, I did not have a chance to invite her to my studio. So next time if I have a chance, I would like Mari Ishikawa to visit my studio.
Thank you.