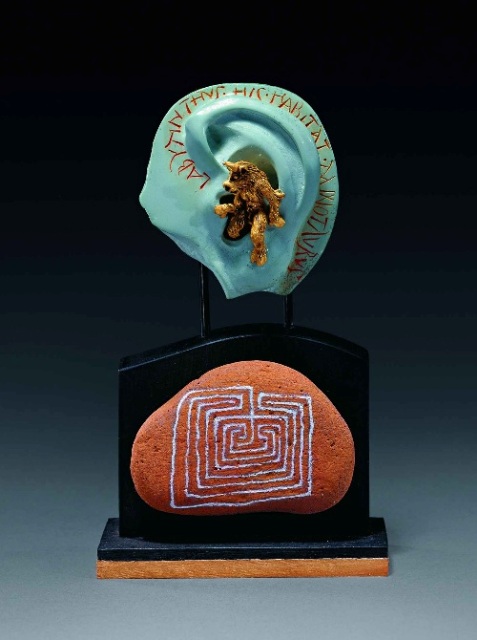 As part of the Curator's Choice series, I asked Elizabeth Goring – who was recommended to me, but whom I didn't know – to talk about her favorite piece. Since then I have spoken to her several times and have found that she brings an slightly different perspective to her love of jewelry. Usually a curator will respond with a piece from their museum's collection but Elizabeth had recently retired from her position at the National Museums of Scotland and so she reponds with a story about a piece she owns. Her connection to the study of archelogy is crucial to the story – and might just demonstrate a crucial link between that practice and comtemporary jewelry itself.
All objects can tell stories to those prepared to listen; jewels, by their very nature, are perhaps able to relate the most personal. The story of the piece I have chosen from my own collection of jewelry is one of a gift, given in friendship and returned in friendship – with an extraordinary level of interest.
My professional life has combined two parallel but interwoven strands. Many people know me as a contemporary jewelry specialist. I was Curator of Modern Jewelry at the National Museums of Scotland for more than twenty years, where I built a major international public collection. But I am also an archaeologist and I simultaneously held the post of Curator of Mediterranean Archaeology at the same museum. The two strands are interlinked by a passionate interest in the making and purpose of jewelry.