Sienna Gallery, Lenox, Massachusetts, USA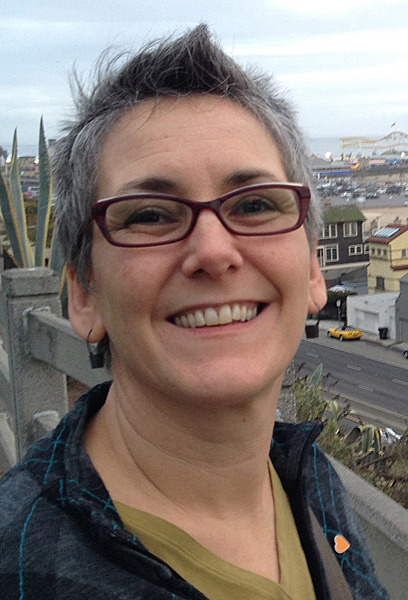 Sienna Gallery in Lenox, Massachusetts is presenting new work by Myra Mimlitsch-Gray called Something for the Table. Myra has been a professor at State University of New York (SUNY) New Paltz for the past 20 years and a master metalsmith with numerous awards to her credit, including a 2012 United States Artist Fellowship. As the gallery notes explain, "deliberately tentative, this work investigates fracture, explores gesture, and embodies utilitarian notions, suggesting a return to the table." Myra is articulate and very funny as well as a force to be heard. She is entertaining and challenging at the same time.
Susan Cummins: You are a forceful person and seem to have been born fully formed out of the head of Vulcan, but the baby Myra must have had a journey to get to your position of great silversmith and professor. Can you tell me how that happened?
Myra Mimlitsch-Gray: Wow Susan, that's quite the lead in! I do have a thing for hammers, and as far as force, well, that's probably the result of having four older brothers and parents who made physical labor into educational projects—fun for the whole family. In the 70s, we built a house together, and I was assigned the task of straightening nails for reuse. It turned out I was pretty good at it. The baby Myra wanted to be a painter and set out for art school. As it so often happens, the class I wanted was full, so I got stuck in a jewelry class. The bug bit, and that was that.
But really, the crafts were in me at the start. I recall sticking pins into dolls' ears as a child, and I was a self-taught macramé artist, which resulted in some pretty awful jewelry. Camping trips prompted a fascination with technical planning, problem solving, teamwork, and modes of efficiency that inform my working methods today.