There are a small number of fairs – the SOFA shows in the United States and COLLECT in London – that actively show contemporary jewelry. Until now, those were the only market venues for high-end jewelry galleries.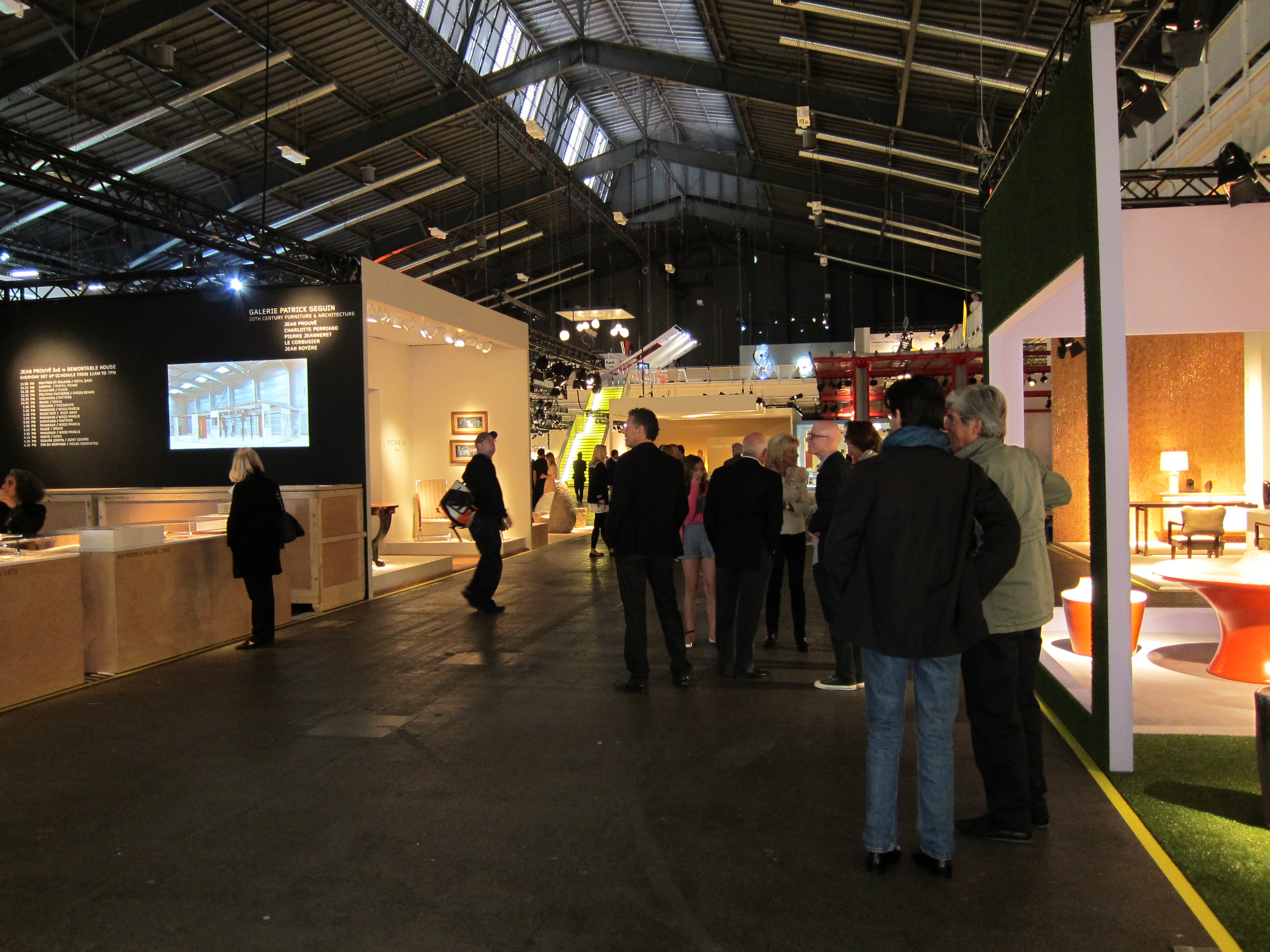 COLLECT began in London in 2004. It was started and is still run by the British Crafts Council. At first located in the V&A Museum, it moved to the Saatchi Galleries in 2009. COLLECT draws craft galleries from the United Kingdom and Europe.
High-end craft fairs have developed an audience for craft that seems to have peaked. The galleries that take part believe a small number of serious clients come to these fairs and that the list has evolved very little or not at all in the past decade. That audience is aging and various attempts to draw in other interested and younger clients from the world of design and art has not succeeded on any notable scale. Part of the apparent problem is the inability of the Art Fair Company and the British Crafts Council to catch any fish from the pool of top-notch galleries who swim in the art and design ocean. These galleries would bring their collectors to the fair and their collectors would see the work at other galleries and spread the wealth. Buyers will follow the galleries that show the artwork, design or craft that they are interested in purchasing. Clients follow the galleries. Audience development strategies that have been implemented by the craft fairs have not resulted in sustained, successful growth. So the craft galleries have been left to find their own solutions.
AJF jewelry galleries Ornamentum of Hudson, New York – owned by Stefan Friedemann and Laura Lapachi – and Caroline van Hoek of Brussels, have chosen to show at Design Miami to take advantage of the different audience that such fairs offer. This fair is reputed to show the very best of contemporary and modern design represented by the highest-quality international galleries and has been held for the past six years in Basel and Miami, Florida. Its organizers have acknowledged that there is a marketplace and an audience for design that is distinctive from art and they are working hard to define and develop it.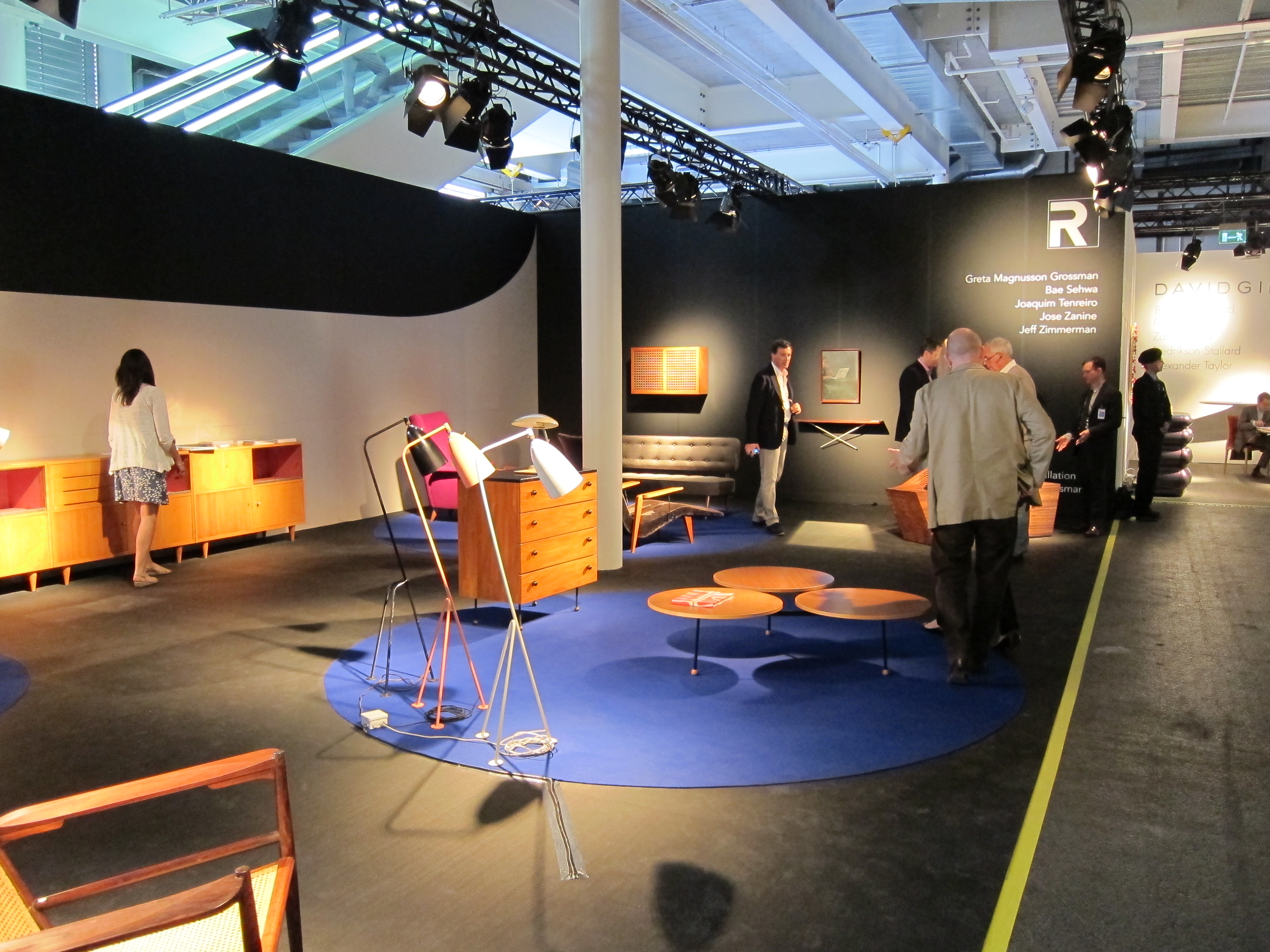 The Ornamentum booth was on the main floor and was designed to impress with large pieces and a sparse layout. Their display included jewelry by a number of their best and most ambitious artists, such as Ted Noten, Gerd Rothmann and Ruudt Peters. They have always done a spectacular job of designing their booth at the SOFA shows and this was a comparable, if not more elegant display. Caroline van Hoek was upstairs in a more alternative space and arranged a few pieces on a floating pink cloud. It was very sparse and unusual. She was mainly showing two design artists she works with, Beatrice Brovia and Nicolas Cheng. Van Hoek has not taken part in SOFA or COLLECT and seems most interested in the design audience. The Ornamentum presentation fit beautifully with the elegance of the other booths, if you put aside the fact that they were showing small objects and almost everyone else was showing large pieces of furniture. Van Hoek was floating on a cloud of her own.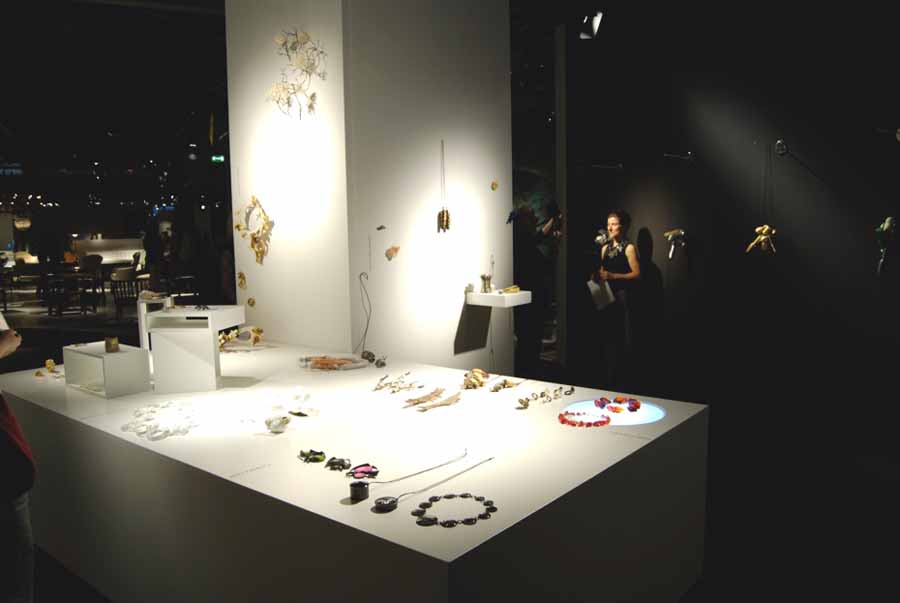 Impressed by what Ornamentum is trying to achieve, I asked Stefan Friedemann if he would mind answering some questions about his experiences with Design Miami/Basel and how the experiment to gain a new audience for contemporary jewelry is going. Stefan Friedemann and Laura Lapachin have owned Ornamentum Gallery for nine years. They were educated in the field of metalsmithing and jewelry design at Wayne State University under the late Philip Fike, followed by several years of study and working in the jewelry field in Pforzheim, Germany.
Susan Cummins: Why did you decide to participate in the fair? What did you expect to get from your participation? Had you done this fair before?
Stefan Friedemann: Ornamentum opened the doors for contemporary jewelry's inclusion in the Design Miami fairs as the first jewelry gallery to take part, so if we were going to branch out further and participate in new fairs it seemed logical that the Basel venue would be the choice. We had not done Basel previously but we had taken part in Miami for three years already.
Did you have to go through a jurying process? If so, what were you expected to supply the jury with?
What was the audience like? Were they interested in any one artist's work in particular? If so, why do you think this was the case?
The audience in Basel seems very serious and different people showed a lot of interest in all the works we had on display. It is a lot quieter than the crowd in Miami, which can be very festive, but as it happens at the same time as Art Basel we know that anyone coming through has the potential to be a very serious buyer.
Did you select the work for your booth at the fair according to a specific theme?
As we are trying to introduce the field to a new audience we chose to represent a selection at this fair that shows a range of how artists in jewelry are working, from the more traditional materials of John Iversen and Gerd Rothmann, to the sculptural works of Jennifer Trask, Sergey Jivetin's material experimentations and (some of) Ted Noten's works that are only connected to jewelry in concept.
Are there any interesting stories you would like to share about a purchase, a piece, an artist or a client?
It is great to have people who, even in a foreign country, mention that they know us from Miami or have even been to the gallery in Hudson . . . and the press that a gallery can receive from these events is substantial.
Did you meet your expectations? Will you consider participating next year?
The excitement was tremendous for the jewelry we represented and a number of interesting works by Sergey Jivetin, Ruudt Peters, Gerd Rothmann and John Iversen among others were placed with new clients from Australia, the United States, Germany and Switzerland. Then again the expenses were tremendous, not to mention the logistics of import/export and travel. For our first time, we knew not to have high expectations, but we do hope that some of the interest leads to more sales in the next few months. We will be considering whether to repeat the experience next year. We understand that it can take several visits to make a new audience get to know and trust you, but the expenses are so high for the experiment. It is too early for us to say what we'll do.
How does taking part in this fair further your business strategy?
We think that there is a tremendous market in the art/design world, but this market is much less daring than you (especially the artists) might imagine. Much of this buying, whether of a painting, a piece of furniture, or a mid-century piece of jewelry, has to do with the items being branded as important or as a solid investment. We debated about applying for other satellite art fairs as opposed to the design fair, but feel that jewelry, as perhaps the oldest design form in history, is understandable in the context of a design fair, whereas showing it in an art fair may be confusing to the audience. It would probably be impossible for us to be accepted in the Art Basel fair, but of all the other satellite fairs riding along with Art Basel, the Design Miami fair is the only one that is owned by Art Basel. It is our hope that exhibiting at what is known as the most important design venue worldwide will help solidify the work we are showing as being in the top echelon – different but equally as important as the work exhibited across the street at Art Basel and eventually branding it (and Ornamentum Gallery, of course) as a valuable, collectable product for this audience.