The Spirit of Stone event that took place in Lappeenranta, Finland, in early May 2011 gathered together students and teachers from European jewelry schools, as well as others interested in jewelry and stone. In addition to a symposium, the event also involved workshops, an exhibition and a jewelry art and design competition.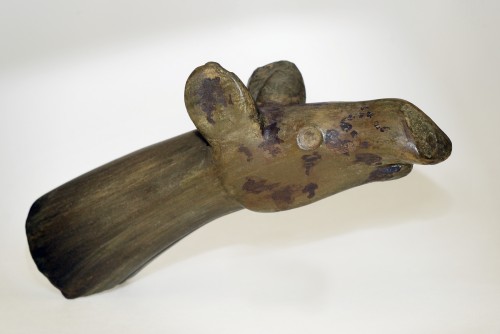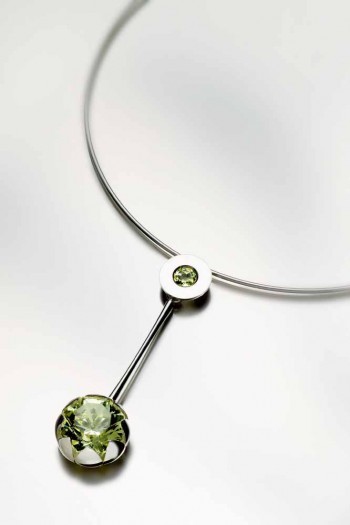 The exhibition The Spirit of Stone (in Finnish, Kiven Henki) at the South-Karelian Museum presented jewelry of different kinds: a small selection of Finnish pre-historical stone and jewelry, competition works, contemporary jewelry and designed jewelry. It was curated in co-operation with the various organizations involved in the event. The South-Karelian Museum has a focus on the history of the region. Stones have been part of Finnish prehistory because, for instance, tools were made of this material. Some of them, like the tool representing head of an elk, are aesthetic objects as well as being functional.
The contemporary jewelry section of the exhibition consisted of many famous, mainly European, jewelry artists or designers. It showcased work by Ruud Peters, Gijs Bakker, Helen Britton, Bettina Speckner and Kadri Mälk, all of whom were invited artists. This section explored the idea of how contemporary jewelry differs from more traditional jewelry, which was partly showcased by the inclusion of jewelry produced by Kalevala Koru. The company's yearly production of 200,000 pieces is mainly created for the domestic market. The exhibition included a selection of work by several jewelry designers, for example Kirsti Doukas, who work with Kalevala Koru. The company was established 60 years ago and is now a large enterprise. It began making jewelry based on medieval examples found in graves and other archeological sites and modern jewelry has become part of its production. Smaller enterprises, such as Lapponia Jewellery and Kaunis Koru, have been absorbed into the company. Lapponia Jewellery's pieces are more artistic and exported widely, with the most famous jeweler being Björn Weckström. Kalevala Koru has a significant role in Finnish society, being recognized as the seventh best brand in the country.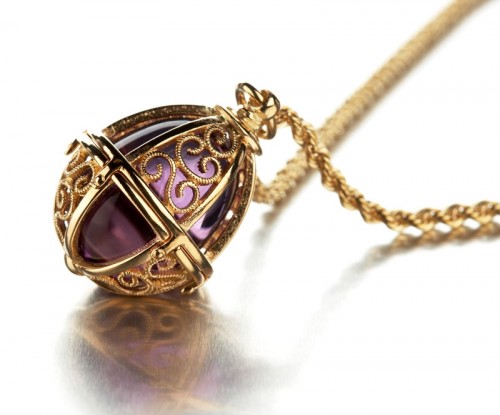 The concept of the exhibition The Spirit of Stone was ambitious. Unfortunately jewelry is always presented in a modernistic way in glass boxes, which doesn't allow the work to blossom. The viewer sees only one side of the pieces, for example and some jewelers like Ulla Ahola make the brooches surprisingly different from both sides.