Art Jewelry Forum is pleased to share the news that members of our community find noteworthy. Is something missing? The success of this compilation of compelling events, exhibitions, and items of interest to the jewelry community depends on YOUR participation.
If you're a member of AJF, you can add news and ideas to the monthly report by going here. If you aren't a member, but would like to become one, join AJF by making a donation.
ANNOUNCEMENT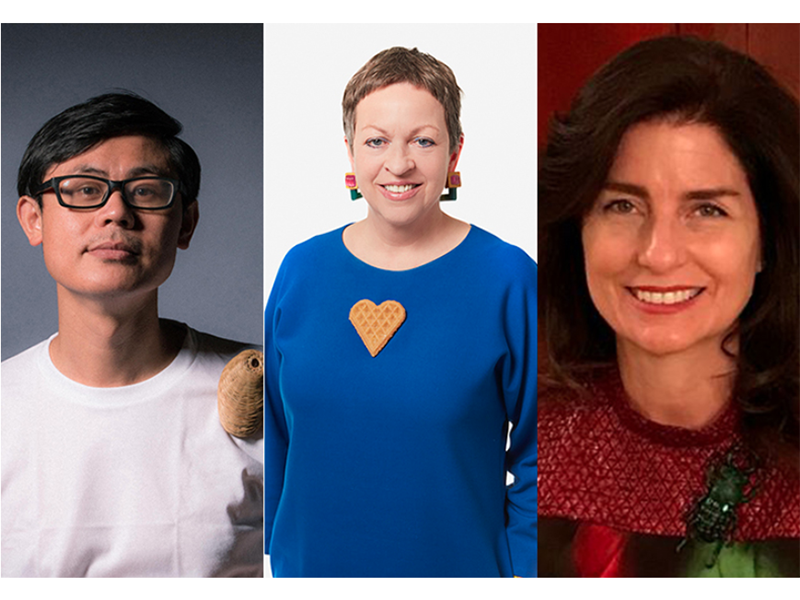 The deadline to apply for the AJF Young Artist Award is fast approaching! Get your application materials ready—applications will be accepted through January 12, 2020. The award has an unrestricted cash award of US$7,500; the winner and four finalists will be interviewed on AJF; and their work will be displayed during Munich Jewellery Week in March 2020. Click here for the guidelines.
ANNOUNCEMENT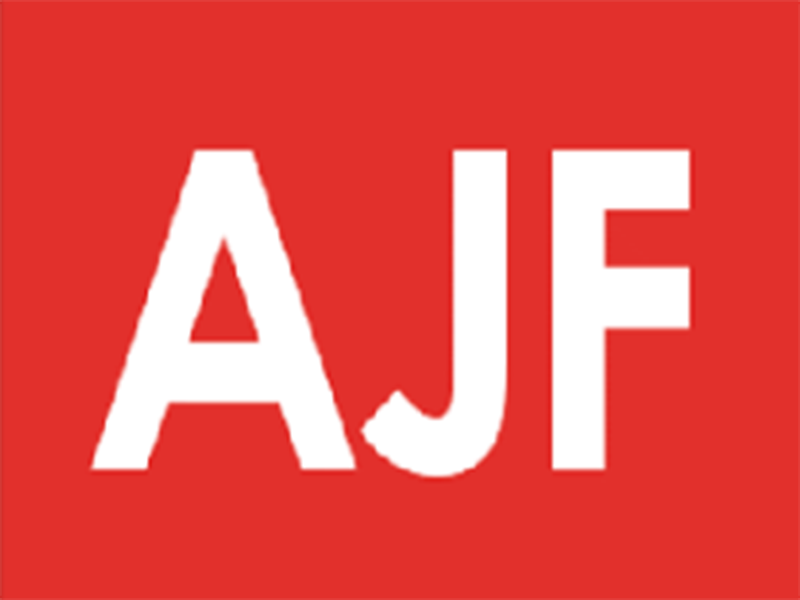 The following people have joined Art Jewelry Forum's board:
Emily Cobb, a jewelry maker, designer, and educator currently living in Northern California.
Marta Costa Reis, who teaches jewelry history at Ar.Co and also curates and writes about jewelry for magazines and catalogs.
Lindsay Crozier, the director of interiors at MADE Architecture, a design/build practice in New York.
Barbara Paris Gifford, assistant curator at the Museum of Arts and Design, in NYC, who focuses on contemporary art jewelry and fashion.
Alexandra Groff, a nonprofit professional with 8+ years of experience working in all facets of the development sphere across arts and cultural institutions and educational organizations.
Read their bios and see the entire AJF board here.
ANNOUNCEMENT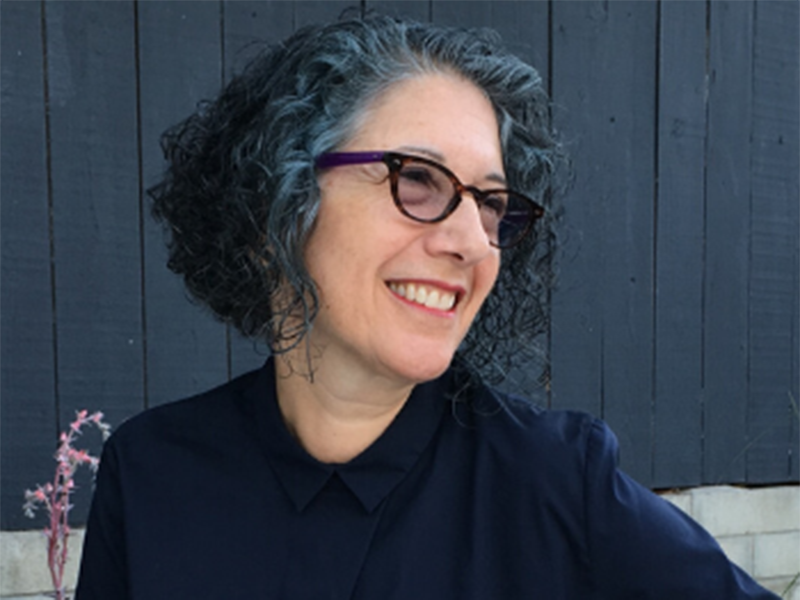 Sondra Sherman, associate professor of jewelry and metalsmithing at San Diego State University School of Art + Design, has been selected to receive the Distinguished Craft Educator Award for 2020 by the prestigious James Renwick Alliance. The Distinguished Craft Educator Award is bestowed biannually to educators in the field of American craft who are seen to have a major influence on future artists in an educational program and whose career marks a significant contribution to education and formation in the craft field. Learn more about Sherman's career and about the award.
ANNOUNCEMENT—TALK + BOOK SIGNING
AJF board member Cindi Strauss, who is the curator for modern and contemporary decorative arts and design at the Museum of Fine Arts, Houston, will give a talk at the FOG fair, in San Francisco, on January 18, 12:30–1:30 p.m., followed by a book signing for Radical: Italian Design 1965–1985.
ANNOUNCEMENT—NEW BOOK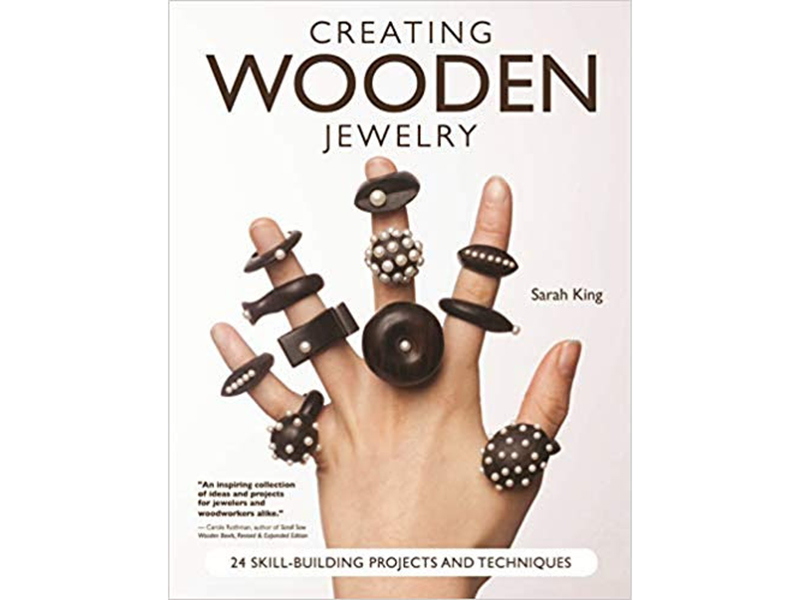 Sarah King, a self-taught sculptural jewelry artist who studied fine art textiles at the University of London, released her first book, Creating Wooden Jewelry, last month. King's work has been photographed on Kate Moss for W magazine, and Iris Apfel has been photographed wearing her bioresin bangles. She teaches workshops at University Arts London.
EXHIBITION—CLOSING SOON
Body Control shows a large selection of objects, jewelry, clothing, and installations. Framed in three main themes—Human, Extra-Human, and Superhuman—the exhibition uses the stimulating imagination of artists and designers to allow the public to take a position on current topics. Can jewelry play a role in misleading facial recognition software? Or how does a series of objects stimulate the discussion about labia corrections? Can jewelry make us smarter? Or immortal? Read the review published on AJF.
Body Control shows a wide variety of designs. There are designers who protect the body with their works, others who see the body as divine, and still others who respond to the feasible ideal image. There are also designers who use the body as material or, on the contrary, literally cross the body boundary and create an interaction between body and design. At Museum Arnhem, in the Netherlands, through January 26, 2020.
EXHIBITION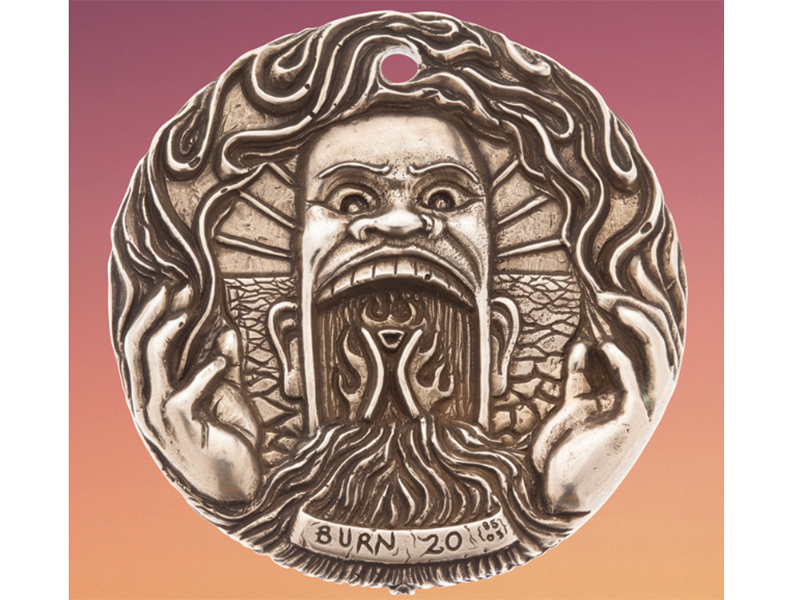 Since 1986, Burning Man has drawn tens of thousands for a week of art-making, community building, and radical self-expression. Artists create large-scale and interactive works, as well as portable and personal works of art for gifting and exchange. Playa Made: The Jewelry of Burning Man offers an up-close look at the jewelry created for and during the festival.
Jewelry is an integral part of the Burning Man event and has many uses, including fostering personal connections. The creative and communal spirit, along with the symbols of Burning Man, are crafted into pressed glass coins, lakebed-clay charms, inlaid wood pendants, intricate necklaces, and other pieces of jewelry—all given freely during the event, without expectation of compensation. Playa Made includes 200 pieces by more than 60 artists. Featured works range from handmade pieces from professional jewelers, such as Thomas Mann and Kenn Kushner, to pieces designed by burners and manufactured commercially. This exhibition is curated by Christine Kristen, aka LadyBee, and originated at the Fuller Craft Museum. It features the jewelry that LadyBee has collected at Burning Man over the past 25 years. At Bellevue Arts Museum, in Bellevue, Washington, USA, January 24–June 14, 2020.
CALL FOR ENTRY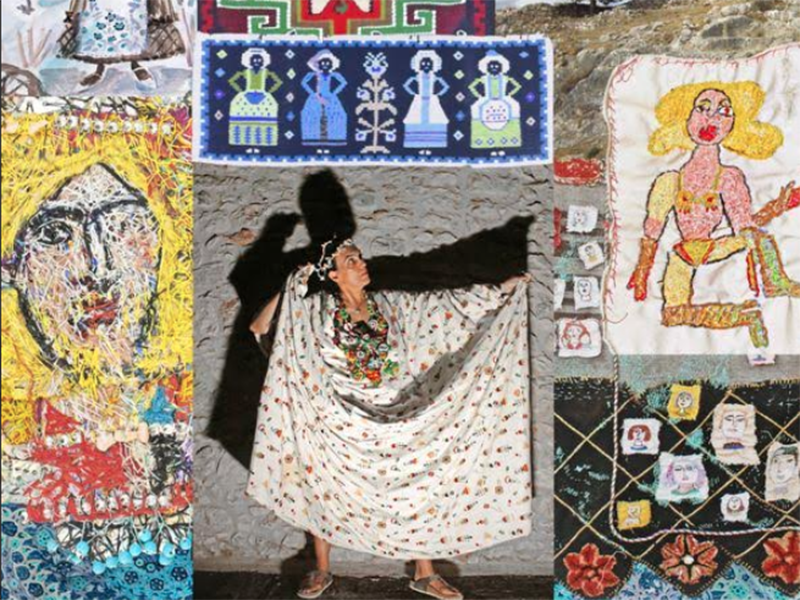 International mid-career jewelers, artists, designers, performers, writers, storytellers, art historians, art theorists, and critics working in jewelry, textiles, embroidery, mythology, performance, soft sculpture, fashion, design, storytelling, fiction, and nonfiction may apply to participate in "Helen's Dress," a free residency, workshop, and exhibition in Greece, June 22–27, 2020. "Helen's Dress," led by Loukia Richards and Christoph Ziegler, will focus on versions and updated interpretations of the Greek myth of Helen, queen of Sparta, and offers eight participants the opportunity to broaden their practice; enrich their knowledge on the compatibility of Greek mythology to give answers to contemporary dilemmas; discover Greece's embroidery motifs (taught by Metaxia Hantelis); deal with the concepts of faith, love, betrayal; and improvise on their own version of Helen. Participants will experiment with traditional Greek textile techniques; develop new work; test the power of traditional textile practice to support women's social roles; design with threads, words, and movement the perfect outfit for a modern female role model; and more.
Selected participants will enjoy six days/five nights free accommodation in shared double rooms, free workshop participation, individualized curatorial and consulting services to develop new work, and more. Application deadline: January 19, 2020. For full information, email Loukia Richards.
EDUCATION—WORKSHOP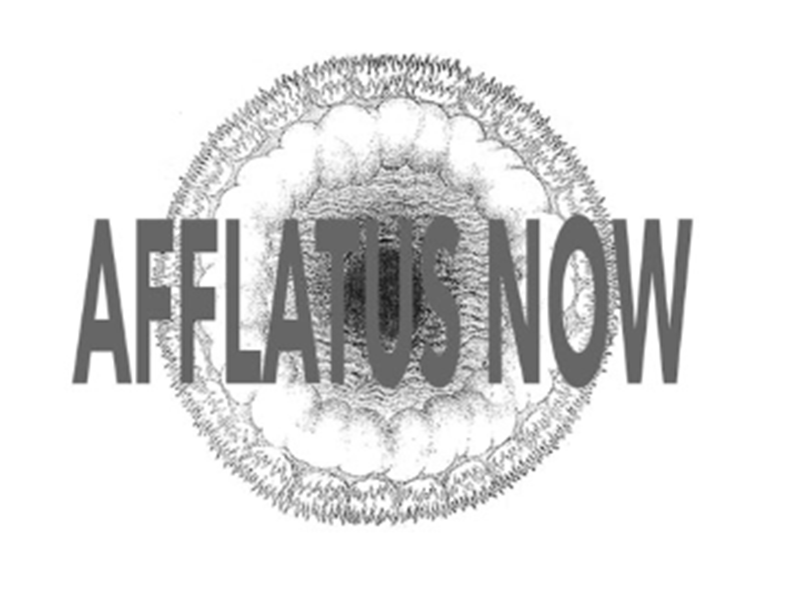 In 2000, Ruudt Peters started the NOW workshops. This year's edition is titled Afflatus Now. (Afflatus is the divine wind that God has blown into persons and objects.) Through the NOW workshops, Peters continues his teaching with a private program intended for students or graduates of art academies, and artists/designers/teachers who seek to deepen their work. Every year, an international group of fine art artists and jewelry-makers participates. Afflatus Now will take place August 3–9, 2020, at Peters's summer studio in Ravenstein, in the Dutch countryside. Peters will be assisted by Koen Jacobs and Paula Huizenga. Besides visiting the link given earlier, you can get more information by emailing Peters or Koen Jacobs.
Peters has been professor at three of the most prestigious universities in Europe: the Gerrit Rietveld Academie, in Amsterdam (1990–2000); Ädellab, at Konstfack University of Arts and Crafts, in Stockholm (2004–2009); and Alchimia Contemporary Jewellery School, in Florence (2009–2015). He's currently a board member of MASieraad, a foundation that initiated the MA Challenging Jewellery program at the Sandberg Institute in Amsterdam.
INTERESTING LINK
Dutch museums with jewelry collections have banded with Modemuze on the online jewelry platform Sieradenmuze. The website features pieces ranging from modern design to historic timepieces. Blog posts by various authors from the field provide research, stories, and context.
INTERESTING LINK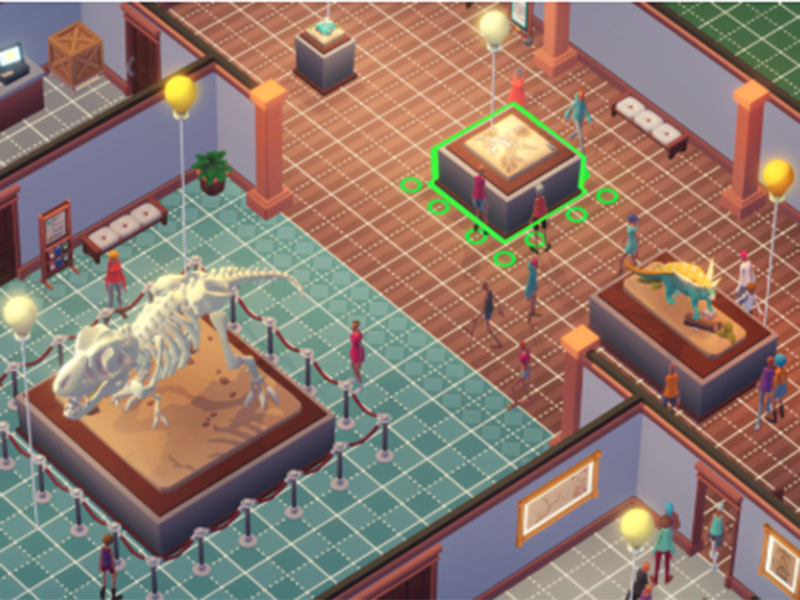 Do you think you'd make a great museum director? A video game releasing soon will have you build, staff, curate, fill, and run your very own museum. Mondo Museum, a simulation game from Kitfox Games, will be like Sim City or Roller Coaster Tycoon—but for people who want to run the Met. The game puts your management skills to the test. Can you run an institution full of ancient treasures and artifacts that also appeals to a broad audience? It's the kind of question museum directors and curators face each day, says Michel McBride-Charpentier, the designer and programmer behind the game. Read more from artnetnews.
INTERESTING LINK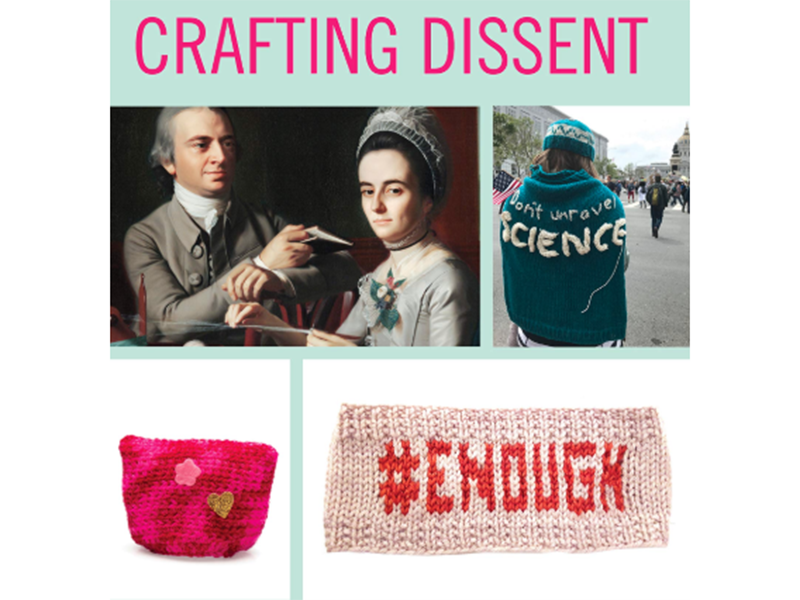 The British Crafts Council published its list of the 15 best craft books of 2019, covering everything from how-to titles to photo books. Among those on the list: Crafting Dissent, The Story of Tools, and A Celebration of British Craftsmanship.
INTERESTING LINK
As the decade comes to a close, Artsy reflects on where art is headed in the 2020s. During the 2010s, art entered the broader cultural consciousness and conversation like never before. Over the course of this decade, technology advanced at a rapid pace, bringing art and the art world along with it. Artists found new ways to engage with and access wider audiences and took strong stances on global issues. Galleries and institutions increased their support of underrepresented and marginalized artists. New tools for creating and sharing art sparked movements and shone a light on overlooked aspects of art history. With its Decade in Art issue, Artsy's editors reviewed the last 10 years to look at the most pivotal moments, artists, movements, and sales—and what the developments of the 2010s tell us about what to expect in the 2020s.
INTERESTING LINK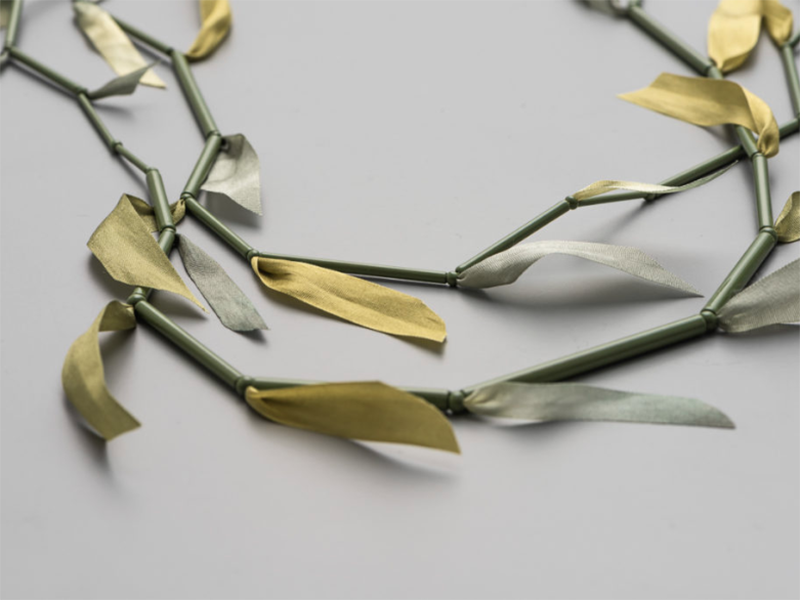 Garland recently published an article, written by Helen Wyatt, about jeweler Alice Whish, whose new body of work was inspired by a 2018 residency with Vicki Mason at the Arthur Boyd Property, Bundanon, on New South Wales's south coast. The rings, brooches, necklaces, and earrings Whish produced reference the plants and birds of the understory within a very small area of the forest at Bundanon.
INTERESTING LINK
3D printing in metal, previously reserved largely for aircraft or spaceship parts or the high-end medical and dental industries rather than for commercial end products, has now been used for the first time in the universe of perfume. Ross Lovegrove—the designer behind the Bernhardt Go chair, the Artemide Solar Tree street lamp, and more—has designed three 3D-printed metal perfume bottles. Learn more at Forbes.
JEWELRY IN THE NEWS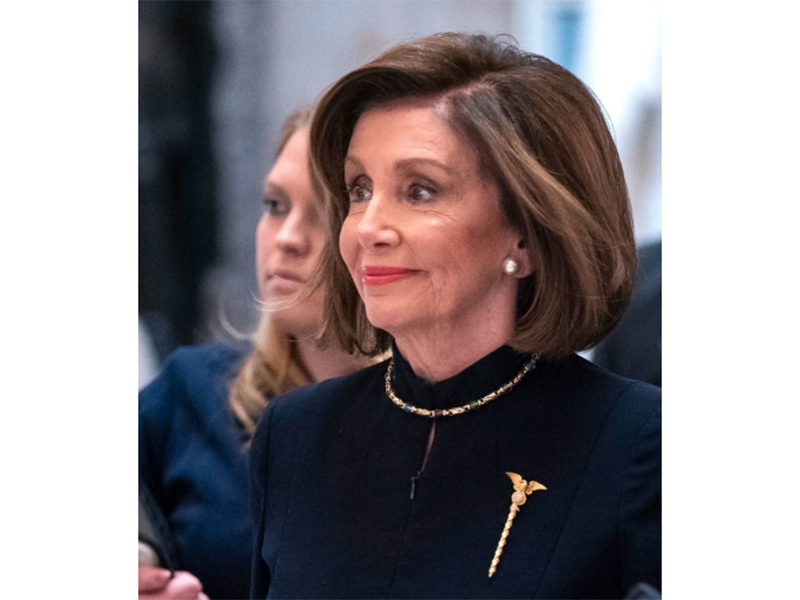 Nancy Pelosi wore a power brooch in the shape of a mace to announce the impeachment of Donald Trump. Huff Post reports that the large brooch represents the Mace of the Republic, which symbolizes the legislative authority of the House of Representatives. In wearing this symbol of her office, Speaker Pelosi sent a subtle message about the power she holds during proceedings against the president.
The New York Times enlarged on the story: Pelosi's pin was made by Ann Hand, a designer in Washington, DC, who specializes in patriotic jewelry. According to Hand's website, she's also responsible for "the official pin worn by the spouses of the US House of Representatives" and has also made "brooches for all the Armed Services, the Naval Academy, and West Point" (among other governmental bodies). Her mace pin is brass with a gold overlay and has a pearl (or faux pearl) for the globe. It sells for US$125, and is currently on backorder. Its most famous owner may have set off a trend!
JEWELRY IN THE NEWS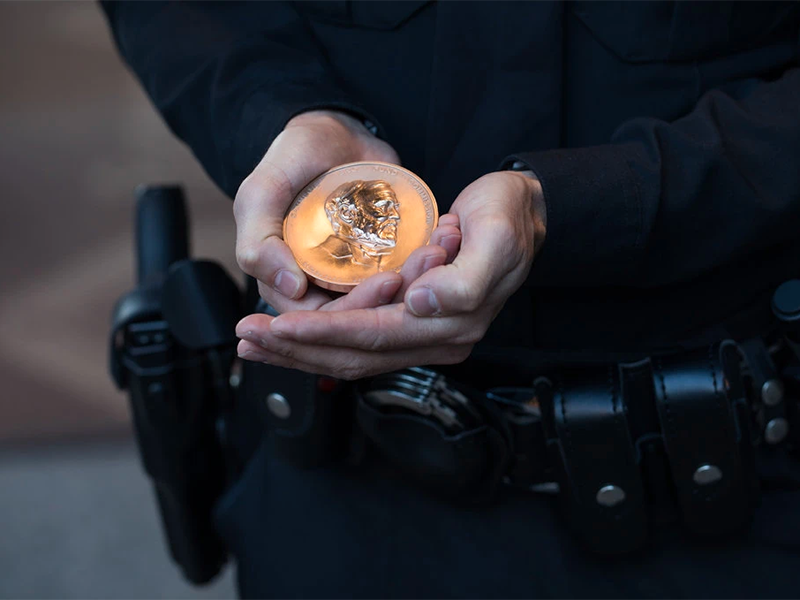 The Carnegie Hero Fund Commission identifies and rewards members of the public for being heroes. Besides a cash prize, it also gives out a medal. As the New York Times reports, a small team at the fund laboriously collects and scrutinizes newspaper stories, hospital records, fire marshal reports, witness statements, family interviews, location sketches, tide charts, photographs of charred clothing, stairway dimensions, expert testimony on seasonal bear activity—anything it can get its hands on to better understand calamitous situations in which outsiders intervened to save lives. The team identifies those mere mortals who attempted individually, and bodily, to disrupt the relentless course of fate, then sends them a check for $5,500 and a hand-struck medal.
JEWELRY IN THE NEWS
There's a new movie out called Uncut Gems. As jewelry enthusiasts, we should have a look, don't you think? The crime thriller, released on December 13, 2019, stars Adam Sandler, who plays the Jewish-American owner of a jewelry store in the diamond district of New York. Before you think of Happy Gilmore and dismiss the film, note that Uncut Gems was theatrically released by A24. It has received critical acclaim—its screenplay, direction, Sandler's performance, and cinematography have received much of the praise—and was chosen by the National Board of Review as one of 2019's top 10 films, with Sandler also winning Best Actor.
JEWELRY IN THE NEWS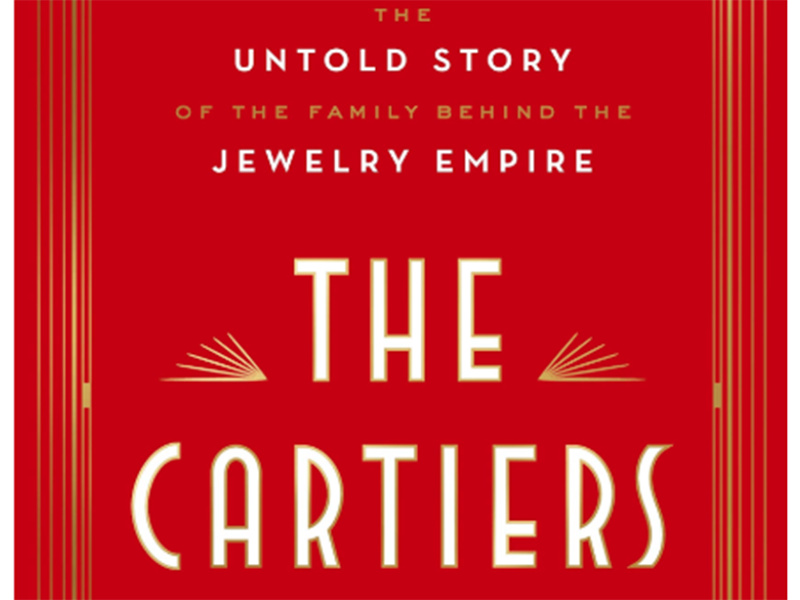 New York magazine calls the new book The Cartiers … a gem—ba-dum-dump! It gives a brief synopsis in a recent To Do listing: "Francesca Cartier Brickell tells the story of her family's one-time jewelry dynasty, focusing on the three grandsons of firm founder Louis-François Cartier, Louis, Pierre, and Jacques (Brickell's great-grandfather) as well as the purchase of the famous, and cursed, Hope diamond."
JEWELRY IN THE NEWS
Surface Magazine linked to an article on inhabitat about the jeweler Lorelei Christensen, who hunts for debris that she can transform into eco-jewelry. Her company features necklaces made by encasing discarded items—from cigarette butts to chewed gum—in delicate glass pendants. It's nice to see unconventional jewelry featured in such a mainstream newsletter.
JEWELRY IN THE NEWS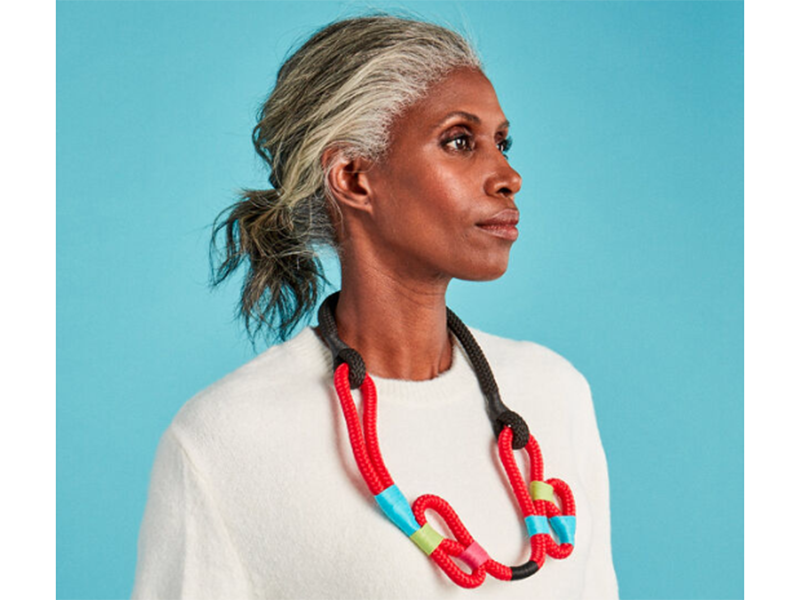 The New Yorker, reporting last month on holiday gift giving for the maximalist, suggested, among other things, statement baubles, recommending "Cincinnati jeweler Tara Lea Smith, whose maximalist creations contain a kitchen sink's worth of ribbons and beads and found ephemera" and "loud lavalieres, such as this sculptural red-rope piece by the South African artist Katherine-Mary Pichulik," shown here.
JEWELRY IN THE NEWS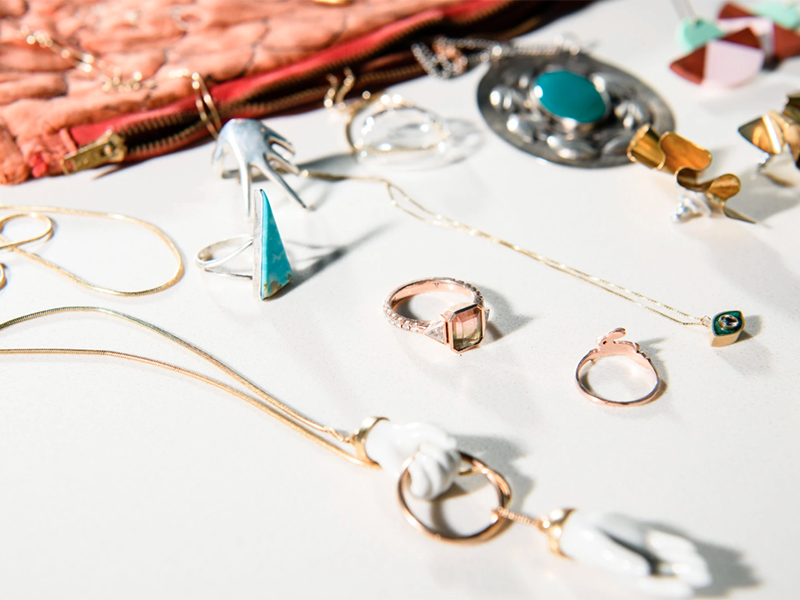 The New York Times wonders: When can you stop wearing your wedding band? Are vintage or repurposed jewels the only responsible choices? What happens when you lose a ring? So the paper invited five jewelry lovers to meet in LA. Read a condensed version of the round-table with fashion addict Jamal Damon, Gogoluxe founder Ramya Giangola, stylist Daniel Hernandez, lifestyle consultant Whitney Leigh Morris, and event organizer Connie Wohn.