Art Jewlery Forum is a nonprofit organization focused on advocating for the field. Our activites are guided by a fourteen person all-volunteer board of passionate art jewelry advocates, and implemented by executive direcotr Rebekah Frank, assisted by a small army of volunteers and interns. AJF is a small organization that does a lot, including publishing articles, interviews, and reviews on our open access website; funding and managing grants and awards to recognize creativity and innovation; and creating connections in the field through educational trips, events, and lectures. 
AJF BOARD MEMBERS
Sienna Patti Board Co-Chair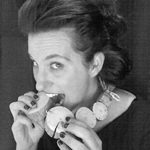 As an art dealer who represents some of the major influences and artists in contemporary jewelry today, I am proud to belong to AJF. I don't make jewelry, I rarely wear it, and yet … I love it. The story that it tells is a thread binding us all together, each artist finds their own way to pull this thread just a bit further. My background in nonprofit work—otherwise known as owning a gallery—makes AJF an exciting place to assist in carving and building the future of contemporary jewelry. "Finite to fail, infinite to venture." (Emily Dickinson)
Raïssa Bump Board Co-Chair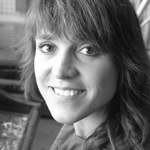 I am a jeweler currently making my work in San Francisco, California. My practice has been driven by the subtle yet powerful transformation that happens when we adorn ourselves. Participating in the community from which I make my living is incredibly important to me. AJF connects the facets of this field and supports a healthy ecosystem. It is an honor to be a part of this organization. 
Sarah Turner Treasurer
Sarah Turner is an artist and educator based in southeast Michigan, and a proud resident of the Midwest. Sarah has worked at the Cranbrook Academy of Art, the Rhode Island School of Design, State University of New York at New Paltz, and the Oregon College of Art and Craft. As the dean at Cranbrook, Sarah created the Critical Studies teaching fellowship and directed a "public-lecture-as-variety-show" series. She lectures, serves as a guest critic, advises, and generally engages within the fields of art, craft, and design in the US and abroad. Sarah also maintains a studio practice in Pontiac, Michigan. Her work is in jewelry, sculpture, print, and other works-on-paper, and it has been included in exhibitions nationally and internationally. Sarah has degrees from Smith College, the Oregon College of Art and Craft, and the Cranbrook Academy of Art.
Bonnie Levine Secretary | Chair of the Award and Grant Committee
As a long-time jewelry lover, I'd known for a while that I wanted jewelry to figure prominently in my life when I retired from the corporate world. That happened several years ago when my husband and I launched a virtual jewelry gallery and I became involved with AJF. With no formal background, academic or otherwise, I've been exposed by AJF to artists, collectors, and curators; ideas, concepts, and trends; and events and goings on. AJF has played a major role in my journey to learn about the field and provides a meaningful forum for me to contribute back in some small way. Regardless of our individual roles or perspective, we're a community united by a common passion for jewelry!
John Rose Chair of the Marketing Committee
John has served as a senior consultant and board member for many arts-related organizations, including the Society of North American Goldsmiths, the National Council on Education for the Ceramic Arts, and the International Polymer Clay Association. His successes include work for: the governments of Canada, Mexico, Argentina, Israel, and China; NASA, Sandia National Laboratories, the U.S Air Force, AT&T, Rand Corporation, Disney, Visa, and Ford to name a few. As a founding member of the design studio 2Roses, and an art jewelry collector, John is passionate about and committed to expanding the field of contemporary art jewelry. John chooses to contribute to Art Jewelry Forum because it's one of the world's leading platforms in support of contemporary jewelry and design.
Susan Cummins Chair of the Development Committee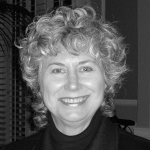 I have a taste for small, intimate artworks, and jewelry fits that description. I tend to like jewelry that's a bit raw or honest to its materials and making techniques. I am often attracted to pieces that reflect my West Coast attachment to nature and things of the spirit. Oddly enough, I don't care about wearability at all since I rarely wear jewelry... I know it's weird. Many years ago I launched AJF and have an ongoing commitment to it because I believe that linking together AJF members—curators, gallerists, and collectors—is critical to furthering a healthy and educated audience for jewelers.
Cindi Strauss Chair of the Editorial Committee
Cindi Strauss is the Sara and Bill Morgan Curator of Decorative Arts, Craft, and Design and Assistant Director, Programming at the Museum of Fine Arts, Houston (MFAH). She received her BA with honors in art history from Hamilton College and her MA in the history of decorative arts from the Cooper-Hewitt/Parsons School of Design. At the MFAH, Cindi is responsible for the acquisition, research, publication, and exhibition of post-1900 decorative arts, design, and craft. Jewelry is a mainstay of Cindi's curatorial practice. In addition to regularly curating permanent collection installations that include contemporary jewelry from the museum's collection, she has organized several exhibitions that are either devoted solely to jewelry or include jewelry in them. These include: Beyond Ornament: Contemporary Jewelry from the Helen Williams Drutt Collection (2003–2004); Ornament as Art: Avant-Garde Jewelry from the Helen Williams Drutt Collection (2007); Liquid Lines: Exploring the Language of Contemporary Metal (2011); and Beyond Craft: Decorative Arts from the Leatrice S. and Melvin B. Eagle Collection (2014). Cindi has authored or contributed to catalogs and journals on jewelry, craft, and design topics, and has been a frequent lecturer at museums nationwide. She also serves on the editorial advisory committee for Metalsmith magazine.
Bella Neyman Chair of the Events and Lectures Committee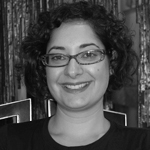 During my graduate school education, I never took a class on jewelry. My jewelry education came from my first post-graduate-school job in a gallery that sold period jewelry. However, I wasn't really exposed to contemporary art jewelry until my first trip with AJF to Munich for Schmuck. This experience opened my eyes to a world that I was not familiar with. AJF's community is a wonderful mix of artists, gallery owners, museum curators, and collectors who are all passionate about contemporary artist jewelry and who work very hard to promote the field. As a writer and gallery director, I'm very proud to be a part of this group and hope that through my articles I can inspire someone in the same way that the AJF community has inspired me.
Sofia Björkman
I live and work in Stockholm, Sweden. After my MA degree in 1998, I thought contemporary jewelry needed a platform in Stockholm, so I started PLATINA, which opened to the public in 1999. Since then I've been working as a jewelry artist and curator with all kind of projects that create scenes for the jewelry field.
I believe in jewelry that fascinates, annoys, and tickles. I make jewelry that questions unwritten structures, and show jewelry that attracts others to think and feel. I wear jewelry that loads my batteries and illustrates my thoughts, discuss jewelry that may seem strange to the viewer, and sell jewelry that stuns or strengthens people's feelings. I think of jewelry as miniatures of life's content, and dream of jewelry with subliminal messages.
Tanel Veenre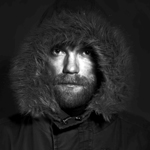 Tanel Veenre lives and works in Tallinn, Estonia. He was educated as a jewelry artist at the Estonian Academy of Arts (1995–2005), where he received an MA, and at the Gerrit Rietveld Academie in Amsterdam (1997–1998). He has shown his work since 1996; it includes jewelry, photography, and fashion. Since 2012, he has worked as a professor in the Design Faculty at the Estonian Academy of Arts. Veenre has exhibited his works in more than 200 solo and group exhibitions around the world. He has given lectures/workshops in Estonia, New Zealand, Brazil, China, Scotland, Finland, Portugal, Spain, Norway, Israel, Sweden, Chile, Taiwan, Thailand, Mexico, and Germany. He is represented by galleries in Sweden, the US, New Zealand, Holland, Latvia, and Brazil. Since 2013, he has run a jewelry brand called TVJ, which is sold in several design stores. Tanel Veenre is a happy man.
Sharon Berman
Sharon Berman lives in Los Angeles and runs Berbay Marketing and PR. She is an avowed jewelry lover and enthusiast, committed to learning and exploring the field of art jewlery.
AJF SUPPORT TEAM
Yvonne Montoya Executive Director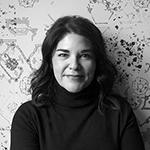 Nathalie Mornu Managing Editor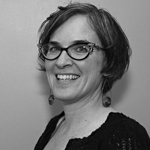 Nathalie Mornu edits nonfiction books; she has a particular interest in jewelry and crafts. She spent five years at the Appalachian Center for Craft studying jewelry fabrication and woodworking before changing course altogether and getting a degree in journalism. Nathalie then spent a dozen years in the editorial department at Lark Books, where her background in crafts, including knowledge of sewing and knitting, proved an excellent fit. In her tenure at Lark, she worked with former Art Jewelry Forum editor Damian Skinner to copy edit Contemporary Jewelry in Perspective. Nathalie began serving as AJF's proofreader in June 2014 and subsequently branched out to copy editing. She loves the job because it keeps her looped in to the latest developments on the contemporary scene!
Frankie Fleetwood Outreach and Programming Assistant
Frankie is an art curator, producer, and programmer with extensive experience working within non-profit art organisations and festivals, with a special interest in performance, the disability arts sector, and the intersection of art and fashion. She is a member of several Bay Area DIY art collectives that host monthly and annual events for the local community.