Each November, the US observes National Native American Heritage Month. This time to celebrate the traditions, languages, and stories of Native American, Alaska Native, Native Hawaiian, and affiliated Island communities aims to make sure that their rich histories and contributions will thrive on with each generation.
 In this list, you'll find articles about Native makers who have been featured on AJF. The pieces include:
interviews from the Indigenous & series
articles about two museums that focus on jewelry and art
a link to an AJF Live video
an article from the Jewelry||Adjacent series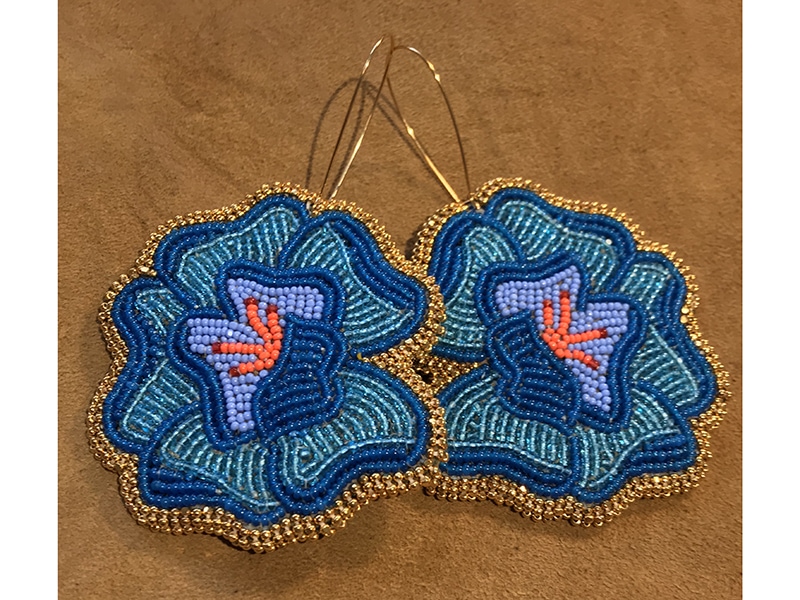 ELIAS NOT AFRAID
Not Afraid, a member of the Apsaalooke (Crow) nation, talks about the material and technical knowledge that keeps him rooted in his culture while using that knowledge to make new or sometimes nontraditional images or forms. This navigation of the traditional and the unconventional opens another space for younger generations to become interested in learning techniques and applying them in new ways. Ways of learning and sharing can be as simple as getting in contact online. Because beading is usually not taught in-depth in university institutions, makers rely on each other and the always-developing digital space to refine and broaden their skill sets.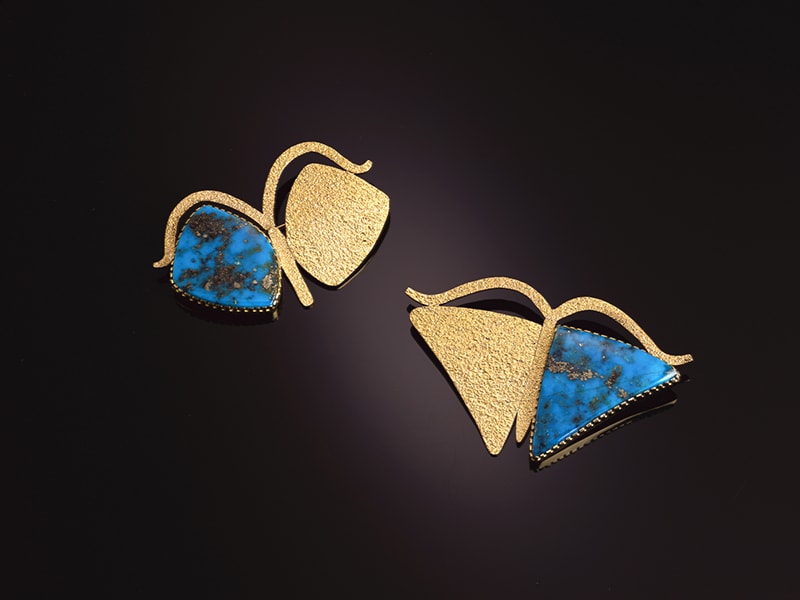 HEARD MUSEUM
Diana Pardue, the chief curator at the Heard Museum, in Phoenix, AZ, talks about the museum's jewelry collection and exhibitions. The Heard aims to be the world's preeminent museum for the presentation, interpretation, and advancement of American Indian art, emphasizing its intersection with broader artistic and cultural themes. The museum presents the stories of American Indian people from a first-person perspective, collaborating with Native American artists and tribal communities to provide visitors with a distinctive perspective about the art of Indigenous people, and especially those from the Southwest.
PAT PRUITT
Pruitt's work has an industrial aesthetic. He uses metals more common in manufacturing than jewelry, and he combines them—sometimes collaboratively—with indigenous patterns and symbols or organic forms found in nature. A member of the Pueblo of Laguna, as well as of Chiricahua Apache and Anglo descent, Pruitt makes work that spans the conceptual, the avant-garde, and the easily wearable. Here, he speaks to matt lambert for the Indigenous & series.
JIM AND LAURIS PHILLIPS CENTER FOR THE STUDY OF SOUTHWESTERN JEWELRY
A review of the Center for the Study of Southwestern Jewelry at the Wheelwright Museum of the American Indian in Santa Fe, New Mexico.
The world tends to not permit Native American artisans to emerge fully from the knot of tradition. Mainstream museums are still reluctant to exhibit innovators who work outside of tradition. The traditional versus contemporary relationship is awkward at the Phillips Center, too. When you reach the 1960s in the exhibit room, you might get the feeling that the curatorial effort treats all periods of jewelry making as equivalent, which shortchanges a huge breakout for Native Americans. Could an alternative approach manifest the fact that contradictory things in Native American jewelry can simultaneously be true? All mastery relies first on a good teacher. Yet true fluency may throw out the syntax of what you know.
A Navajo artist compared the Phillips Center, not favorably, to a butterfly collection. Her concern: the jewelry is presented as exotic, as lepidoptera, specimens of a lost world. Nonetheless, this gorgeous collection induces awe of the makers and their inventiveness.
BRIAN FLEETWOOD
Fleetwood is an assistant professor in studio art at the Institute of American Indian Arts. He's a citizen of the Muscogee (Creek) Nation of Oklahoma with some mixed European heritage, too. In this interview, he touches on accessibility, both in regard to providing information and skills to his students but also to wearers and viewers of work who may not have the money to purchase large works. He also opens a conversation on what it means to be a maker who is neurodivergent. Fleetwood was also a guest on AJF Live. You can watch the recording of that event here.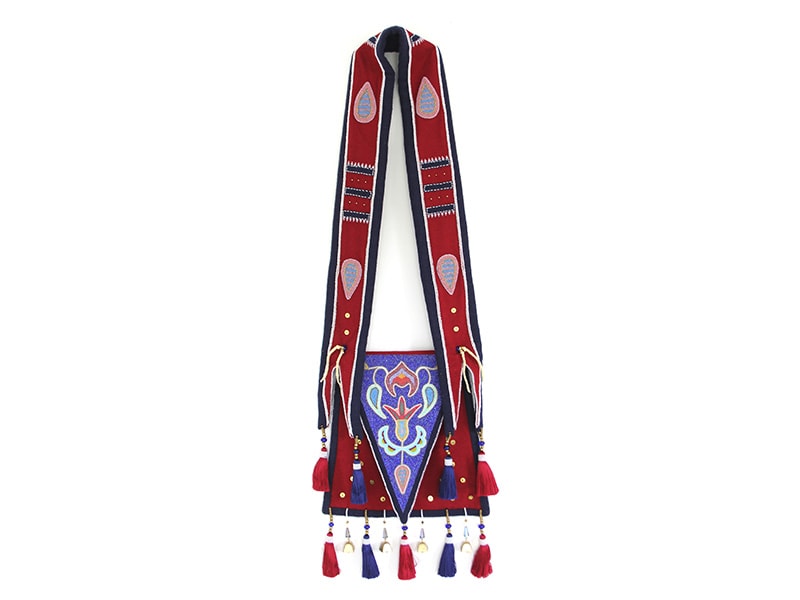 HOLLIS CHITTO
Chitto, who is Choctaw/Isleta and Laguna Pueblos, began his artistic exploration with quillwork. He shifted to beadwork early in his creative development, attracted to the color and versatility of beads. Based in Santa Fe, NM, he was surrounded by talented artists and artisans growing up. His family supported the early career of Jamie Okuma (Luiseno/Shoshone-Bannock/Wailaki/Okinawanone), whose work includes beaded stilettos, spiked backpacks, and bomber jackets, and now includes fashion design. This early influence helped Chitto understand the potential of beading. In terms of his personal style, Chitto's concepts and designs veer outside of traditional motifs of beaded jewelry, though he does that, too. For example, he brings HIV/AIDS and queerness directly into his work.
© 2023 Art Jewelry Forum. All rights reserved. Content may not be reproduced in whole or in part without permission. For reprint permission, contact info (at) artjewelryforum (dot) org