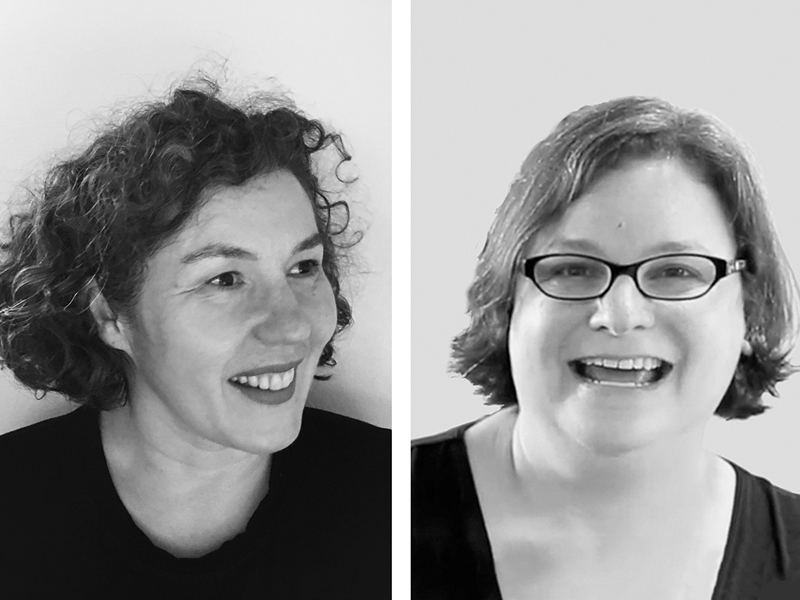 For many years, Art Jewelry Forum has given a "young or emerging jewelry award." This year, Susan Beech offered to give a grant of $20,000 for a mid-career jewelry project. Susan hopes to highlight those makers who are busy developing their working styles and consumed by the efforts of making a living, raising a family, and all the complications of mid-life, and who may therefore not have had the time to pursue a big project. She specifically wanted to acknowledge them and give them an opportunity to be on the center stage.
Cindi Strauss and Iris Eichenberg are on the jury with Susan for the Susan Beech Mid-Career Artist Grant, and I wanted to hear a bit about what they're hoping to see from the submissions. It's a clue for those of you who plan to make a proposal to receive the grant.
Susan Cummins: First, a little background. Please explain how you were introduced to contemporary jewelry, and what you are doing now in relationship to it.
Cindi Strauss: My initiation into the field of contemporary jewelry began in early 2002, when Anne Tucker, former curator of photography at the Museum of Fine Arts, Houston (MFAH), introduced me to her old friend Helen Drutt. By late that year, the museum had acquired Helen's collection and my journey into the field began. Fourteen years later, I have mounted numerous exhibitions that contained jewelry, published accompanying catalogs and articles, lectured about jewelry, and conducted numerous studio visits and crits. Currently, the museum is enthusiastically acquiring jewelry for the collection, mostly by emerging American and European artists, though we are always on the lookout for works by established Drutt collection artists that will complement its focus.
Contemporary jewelry is an active part of my curatorial practice beyond acquisitions. It is consistently on view at the museum, in thematic rotations with other craft media or integrated with other disciplines. In addition, the museum is expanding its campus with a new building devoted to modern and contemporary art, scheduled to open in 2019. The decorative arts, craft, and design galleries will feature jewelry, and I am in the process of working on plans for that display as well as displays in the interdisciplinary galleries of the building. In addition to my work at the MFAH, I currently sit on the editorial advisory committee of Metalsmith magazine and am at the beginning of a multi-year research, writing, and possible exhibition project on American jewelry.
Iris Eichenberg: I might say I stumbled upon the field just after arriving in Amsterdam in 1988. Lucy Sarneel, Ted Noten, and Truike Verdegaal were students at the Rietveld Academy; Onno Boekhoudt was the head of the program and Marion Herbst ran the evening program. I got seduced by a discourse, a sense of materiality, and the right balance of the familiar and unfamiliar. Now, nearly 30 years later, I still remember the excitement and curiosity I felt; I believe it was a very special moment in the development of contemporary jewelry, and I was glad I stumbled upon this group of people.
You have both been chosen to work with Susan Beech to jury the Susan Beech Mid-Career Artist Grant. According to the guidelines, "the proposed project should be about jewelry, loosely defined. There must be a specific outcome to the project, and it must be completed within a two-year time frame. Examples could include (but are not limited to) creation of a new body of work; a book, catalog, or other publication; research and development (including travel study); or performance art involving jewelry." What kind of projects do you hope to see?
Cindi Strauss: The Susan Beech Mid-Career Artist Grant is old-fashioned patronage of the type not often seen today. It harkens back to a time when gallerists and patrons supported artists unconditionally in their quest to move their practice forward. The grant should encourage artists to dream big and experiment rather than focus on a tried and true project. I have no doubt that all artists have projects that they would love to undertake if funding were at hand. My hope is that artists will stretch beyond their established comfort zone aesthetically, materially, technically, or functionally for this grant. The form that the project takes is less important to me than the road traveled to get there, as long as seriousness of intent and a well-defined thesis are part of the package.
Iris Eichenberg: I just mentioned the excitement of the beginning. Do not get me wrong, I am still excited. But I miss the unoccupied curiosity of when things begin: working in absence of a goal, hidden expectations, or the constant pressure to innovate or run from trends chasing each other.
I wish for the chosen artist to escape for a while, even if that means revisiting a former self. I want to see them in a big empty room with a pencil, bed, table, and chair … the silence and sound of their own heartbeat in their head. I would hope for an outcome that reflects upon the curiosity to stand still for a moment and not plan the exhibition while in the process of making.
Thank you.