In 2015, Alice Floriano opened a gallery dedicated to art jewelry in the south of Brazil. Though far from Rio de Janeiro and São Paulo, she established herself as one of the strongest voices of the field in a massive country. Her international experience, combined with her deep knowledge of the intricacies of contemporary jewelry, allows her to promote exhibitions, contests, and workshops that extend the boundaries of Brazilian production. The presence of international and national artists, both professional and students, is paramount for the creation of a powerful and exuberant field. Year after year, Galeria Alice Floriano is building a community that brings together artists and audience. At the same time, the gallery is responsible for the generation of critical thinking on the topic in the country. We hear from her about the work at the gallery and her ideas about Brazilian art jewelry.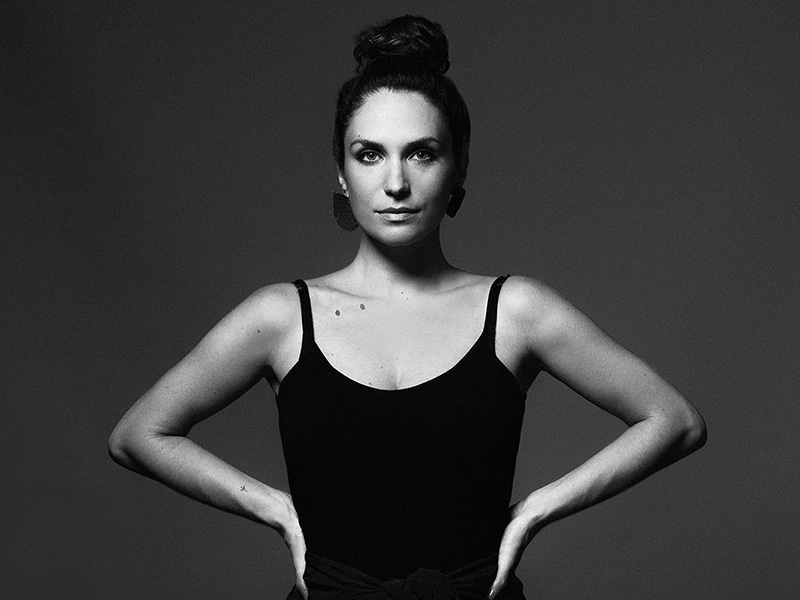 Ana Passos: Alice, as a researcher, I love to understand the role of personal history and influences in the educational and professional choices of those who decide on jewelry as their main activity. So I'll start by asking you to tell us about your oldest jewelry-related recollection.
Alice Floriano: The earliest memory related to jewelry … I have always been attached to details. As a child, I was already very interested in manual techniques, and made necklaces and bracelets with found objects and beads. I imagine that at that time there was already subliminally the fanciful intention of producing jewelry. During my adolescence, I produced accessories with nickel silver and pliers, like English chain mail, Peruvian chain mail, etc.
But I have a memory of a moment that marked me very much. For the first time I was "moved by jewelry." A very dear great-aunt gave a cousin a Victorian gold bracelet, a family jewel, as a gift for a special occasion. When she opened the case, it gave me a lump in my throat. I felt the impact that jewelry can have for the first time. I have never forgotten that feeling.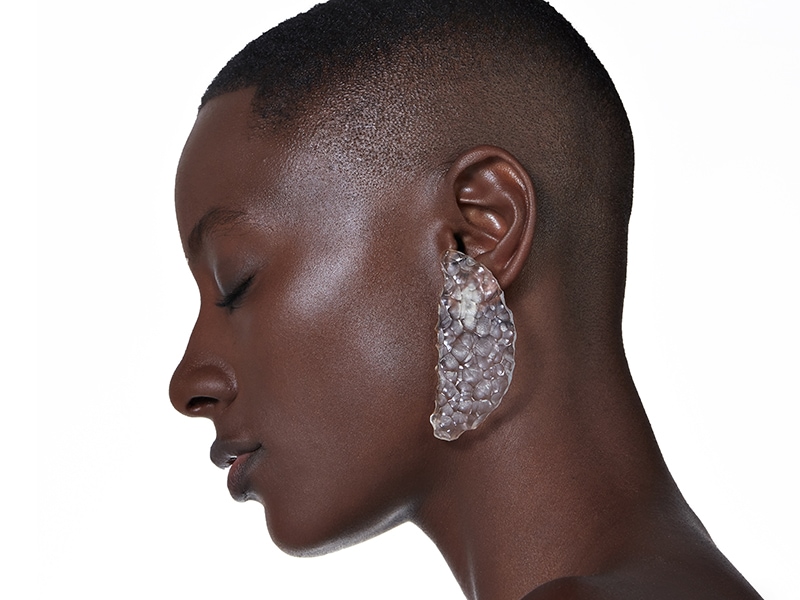 And how did your first contact with contemporary jewelry happen?
Alice Floriano: I was living in Zaragoza, Spain, due to political (Brazil is a complex country) and family issues when I discovered the existence of this field. I had already taken a Fashion Design and Technology course in Brazil, and one of the subjects that had interested me the most was jewelry design. But it still wasn't exactly what I was looking for. I was still very young, but I was already a mother, and I felt the need to urgently find the career that I would follow "forever."
I thought about conservation and restoration of sacred art, but there was also a course on artistic jewelry in town. Next I discovered the Massana School, in Barcelona. This possibility made my heart beat harder, but I decided to go to Lisbon to study at the now closed school Contacto Directo, which is where it all began.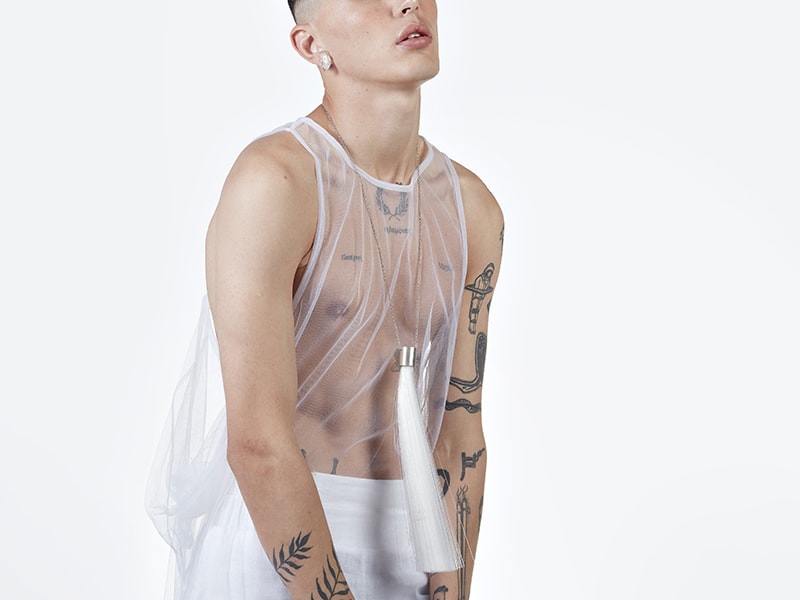 What was your training in contemporary jewelry? What is your relationship with making it? Do you enjoy bench work? Do you like the CGI or 3D printing processes? Have you had any time to create lately?
Alice Floriano: As I said before, I started artistic jewelry at Contacto Directo, in Lisbon. It was an excellent school focused on techniques, with extremely demanding teachers. Later I participated (and still do) in many courses and workshops. I have always been a doer of things. I knit, crochet, love forging, and it gives me great pleasure to work with metals. The bench gives me a lot of joy.
It's not easy to balance the work of an artist with that of a gallery owner. A lot of discipline is necessary. When I had my second son (who's now almost four years old), I started to develop more works that required only minimal tools and that could be executed in any space and time. I needed to simplify in order to produce. And that's when a project came up in which I used 3D technology for the first time. It made a lot of sense. It was about dark political times, traces and future.
Technique is freedom. I am interested in all that help me materialize my ideas.
You lived in Portugal for a while, a place where contemporary jewelry flourishes. What was your motivation to return to Brazil and settle here?
Alice Floriano: My time in Lisbon was wonderful. I was very happy in that city. To actually encounter contemporary jewelry was something extremely calming in my life, which until then was restless because I liked so many subjects. It was a beautiful, simple, and light context. I made many friends. Being always among "groups" of jewelers was something very interesting. There I learned practically everything I know about the field. I also had the honor of working with Tereza Seabra in her gallery, which was transformative. Lisbon is like my second home, a very special and sunny city.
I returned to Brazil reluctantly. It was not my wish—quite the contrary. But agreements were made and I needed to return. I had already moved about 20 times in my life, so this would be just one more. And since then I have focused on trying to strengthen the field of contemporary jewelry here in Brazil, within the existing possibilities. I think that in these 11 years it has already been possible to build a small part of our history.
You once told me that you didn't consider yourself a curator. However, you represent an impeccable selection of artists in your gallery. Why did you become a gallery owner?
Alice Floriano: (Laughs.) I have a lot of respect for curators. I am a chooser of things. Actually, I'm making a little joke because of the misrepresentation of the term curator here in Brazil. Now, here, curatorship applies to everything. Wine curatorship, clothing curatorship, haircut curatorship … you name it. (Is this happening in other countries, too?)
When I returned to Porto Alegre, I spent some time working on my projects as a jeweler and spreading the idea of contemporary jewelry, within my understanding and training, through lectures, workshops, etc. But I felt I was in a monologue. How would people understand what I was talking about if I only showed my own work? It was then that I decided to embrace this "mission" of opening the gallery and showing our audience the wonders that are being made in the four corners of the world.
You work with artists from all over the globe. What are your criteria for selecting them and how do you balance the number of new and established artists?
Alice Floriano: I look for impactful works, with technical quality, coherence … works that touch me. I always find it interesting to have young talents side by side with established ones. I believe it's a great stimulus for both, and the young people have many surprising, fresh works. I deeply admire all the jewelers I represent.
At this very moment, I'm taking the opposite path that I've followed until now. I intend to reduce the number of artists and work better with each of them, creating a closer relationship. I also make a point of having jewelry that I call "transitional," for people who aren't yet used to contemporary jewelry but are starting to get interested in it. These are more palatable jewels within the common sense of what a jewel is, but no less special for this factor.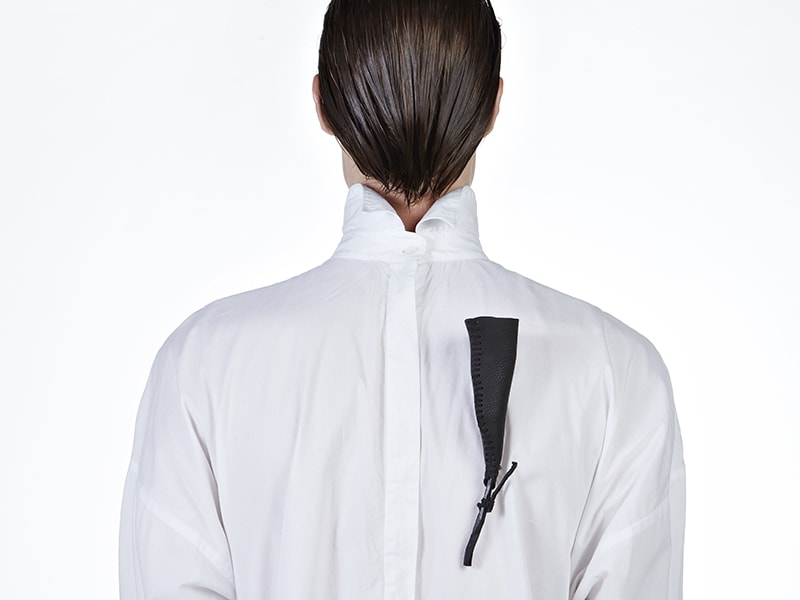 The first time we met in person was in 2015, at the opening of your pop-up gallery in São Paulo. There is an exercise of itinerancy in your work. What does it mean to have a physical gallery in a country of continental dimensions like ours?
Alice Floriano: I like to be free. I chose jewelry for, among other things, its nomadic, portable quality. The experience with the gallery in São Paulo was great, but living 15 days in each city, pregnant, managing two galleries, was a bit exhausting. But fun. So I decided that being mobile was of more interest to me. It has more nexus for me. Exploring other places, other audiences, occupying spaces that are not considered as being for jewelry, these are good challenges as a gallerist. Brazil is huge, but some contexts are concentrated in a few cities. I think that in this itinerant format there are more possibilities.
Based on your experience, what is the role of a gallery owner in creating the audience and better qualified artists in contemporary jewelry?
Alice Floriano: The gallery owner represents only a part of this chain. But I believe that one of the great challenges is to promote the artists in a way that effectively reaches the public that starts to acquire and access these gems. There is an important process of properly promoting and accompanying those who are represented, and also of stimulating and teaching the public about what we do (especially in places where this discipline is not very widespread), creating, fostering, and nurturing this unbroken link.
What are your main sources of inspiration, both as a maker and as a gallery owner?
Alice Floriano: As an artist, my main inspirations are everyday and sociopolitical issues. I'm interested in producing work that relates to the geographical context in which I find myself—among so many other things. As a gallerist, maybe I follow the same line in many moments. But the works of the artists I represent often guide me toward a curatorial route.
During the pandemic, your gallery promoted the online exhibition MASK and two editions of FIO – Contemporary Jewelry Contest. You've kept people connected and working in a very productive way in the middle of a world crisis. What would your advice be for those who want to start participating in the contest circuit?
Alice Floriano: For the first 10 days after closing the gallery at the start of the pandemic in 2020, I had no idea what was coming. I let my mind flow until I started to make some decisions. The first one was the open call for MASK, the only gallery show until then thought to be virtual. I thought about how to keep the artists active and stimulated, about how to find in the production a breath of fresh air to keep going. I also created the "Gallery Club," where every two weeks we receive artists we admire for informal meetings via Zoom.
There were several other initiatives that were proposed and one of them was the FIO Contest, a contemporary jewelry contest organized by me and the jeweler Nina Lima, which started with the intention of mapping contemporary jewelry in Brazil today (the jeweler Nicole Uurbanus is now also part of the organization). By request, the second edition widened to become international.
My advice would be: Be attentive and sign up. We had great jurors (for the first edition: Mari Ishikawa, Nano Pulgar, and Paulo Ribeiro; second edition: Dan Piersinaru, Lucia Massei, and Ruudt Peters) and the kind support of Paulo Ribeiro in taking the winners to JOYA Barcelona. We are weaving a beautiful web.
There was a rapid shift to online during the pandemic. How do you see the future of the traditional model of international events and physical galleries? How to remain relevant in an online scenario, both for artists and for the public?
Alice Floriano: Everything demands new efforts. These times demand changes and adaptations. I am preparing myself to stay permanently on both platforms: physical and online. One complements the other, not excludes. But for me, nothing replaces the "tangible," "live," "eye-to-eye" experience.
The online experience is also real. I've changed my thinking about it. It's just another experience. I have no idea about this future. But I promise to adapt. How to stay relevant is a difficult question… I do things the way I believe, in a way that gives me pleasure. I like to produce simple images, well executed, by good professionals. Honestly, I don't understand or worry about algorithms. I can always update and renew myself (by the way, I see this as a responsibility), but I don't want to be held hostage by anything.
Alice, thank you so much for allowing us to know a little bit more about your work and ideas. Congrats, and keep up the good work!