Art Jewelry Forum is pleased to share the news that members of our community find noteworthy. Is something missing? The success of this compilation of compelling events, exhibitions, and items of interest to the jewelry community depends on YOUR participation. If you're a member of AJF, you can add news and ideas to the monthly report by going here. If you aren't a member, but would like to become one, join AJF by making a donation. Listings gathered with assistance from Carrie Yodanis.
ANNOUNCEMENTS
AJF LIVE New programming will resume mid-September, but we post all the recordings on our website, so you can watch (or rewatch) anytime. Here are some you might like to revisit:
AJF Live with Kalkidan Hoex
AJF Live with Taisha Carrington
AJF Live with Helen Britton, Curator of Schmuck 2021
AJF Live with Museo del Oro
AJF Live with Melanie Bilenker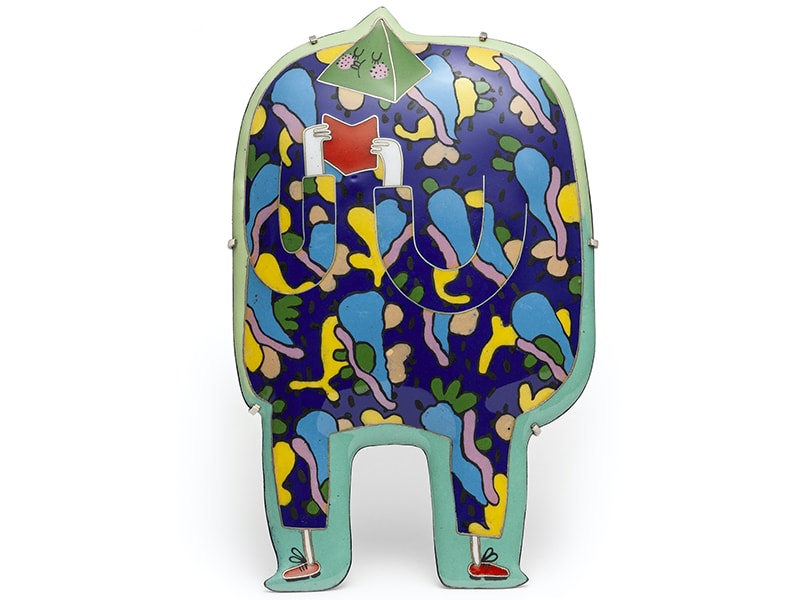 MUSEUM PURCHASE Noel Guyomarc'h is pleased to report that the Danner Foundation has purchased Blabla, a brooch by Aurélie Guillaume. The piece will be now in the permanent collection of Die Neue Sammlung, at the Pinakothek der Moderne, in Munich. Congratulations, Mlle.!
$1 MILLION GIFTED TO MUSEUM The Metal Museum has received a $1 million gift from the Windgate Foundation designated for "Acquisitions for Contemporary Craft of Living Artists." With these funds, the Museum will implement new strategic initiatives to grow and diversify its Permanent Collection and to support contemporary metalsmiths through the purchase of artwork. Learn more.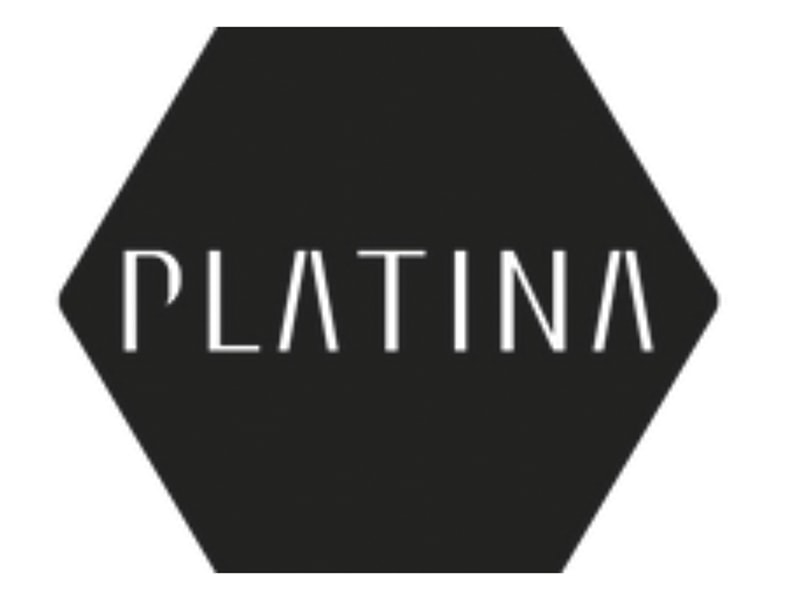 MEMBER GALLERY HAS MOVED PLATINA is now at Tegnérgatan 4, in Stockholm. The first exhibition there will be Lines of Latitude and Longitude – MATERIALS, with work by Helena Lehtinen, Pernille Mouritzen, Mette Saabye, and Sofia Björkman, September 30–October 3, 2021. The opening takes place during Stockholm Craft Week.
NATIVE AMERICAN JEWELRY The Native Jewelers Society hosts a calendar of shows and events for buying Native jewelry in the US. If you're collect Indian jewelry, check it out.
CORRECTION Last month, we erroneously reported that the American Craft Council's Emerging Artist Cohort has only one jeweler in it. Wrong. Samira Saheli, who works with talismans and amulets, was also selected. Her work focuses on symbolism and its deep-rooted importance in our everyday lives. (With apologies to the artist.)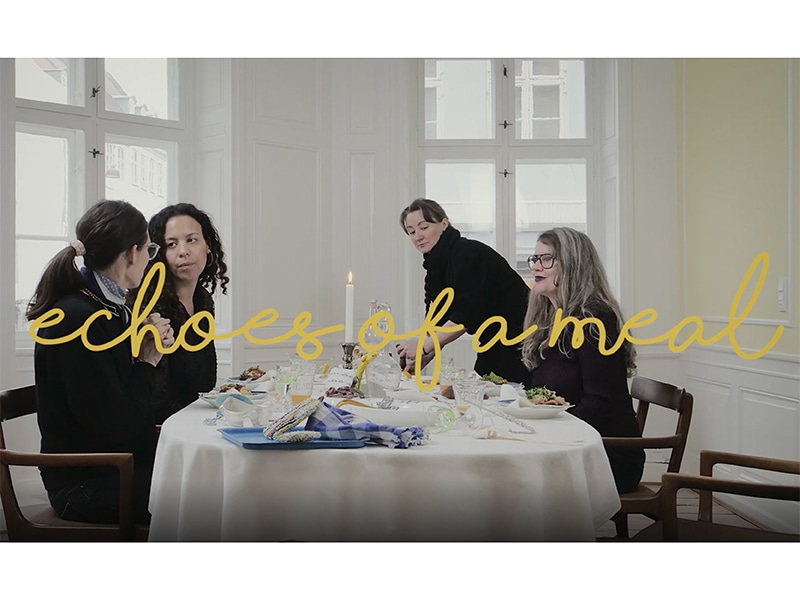 EXHIBITION During the Golden Days event in Copenhagen, through September 18, 2021, AJF member Mette Saabye will be part of an exhibition, at Galleri Goldfingers, that will present jewelry made by herself, Helen Clara Hemsley, Josefine Rønsholt, and Janne Krogh Hansen. They are promoting the exhibition with this video. Get more information here.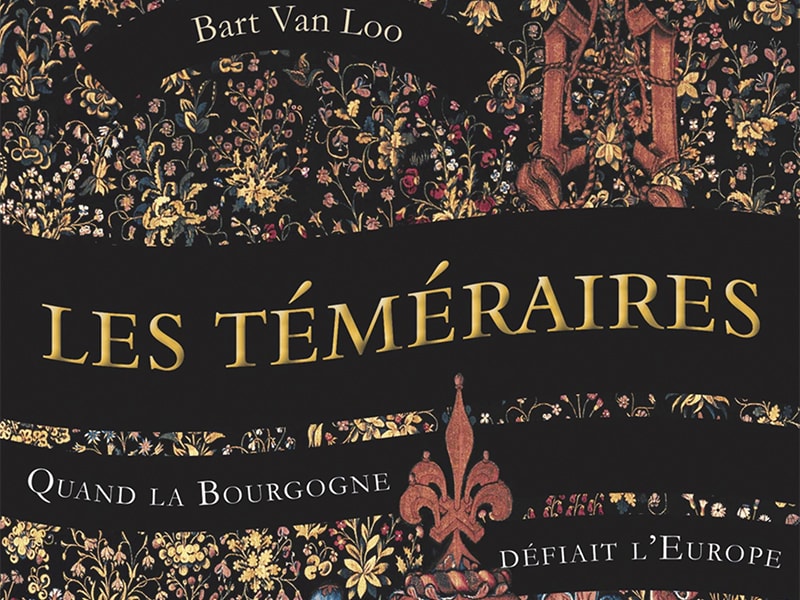 BOOK RECOMMENDATIONS Nichka Marobin is enjoying reading the following: Les Téméraires: Quand la Bourgogne Défiait l'Europe (The Burgundians: A Vanished Empire), by Bart Van Loo. "After the great book written many years ago by Johann Huizinga, I'm very excited to read a new essay on the Duchy of Burgundy and, as a Dutch and Flemish art historian, this is a pure joy for me!" says Marobin. She also recommends Natsume Soseki's Kokoro o il cuore delle cose (Kokoro). "'Kokoro' is a beautiful word in Japanese that could translate as 'the heart of things.' The novelist reflects on the different aspects of life, such as friendship….it's written with an unbearable grace." And she's rereading The Secret History (Dio di Illusioni), by Donna Tartt. "Many years ago I was fascinated by the story of these five friends who were all studying Ancient Greek in college, and after reading The Goldfinch I wanted to come back to re-discover the beauty of this novel as well Tartt's stunning writing style."
EXHIBITIONS
We're now listing exhibitions on a dedicated page on our website. You'll find them here.
EVENTS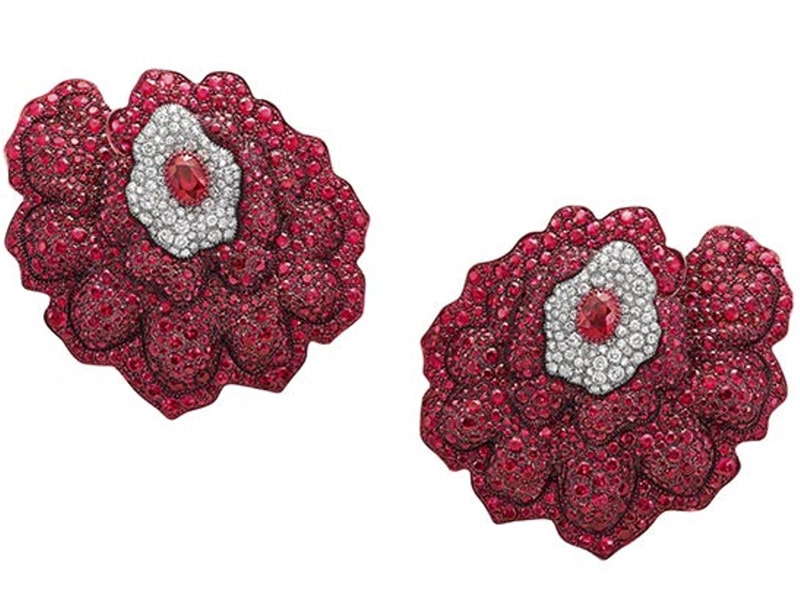 AUCTION Brilliant and Black: A Jewelry Renaissance, open to the public September 17–26, 2021. Sotheby's holds its first-ever exhibition and selling event dedicated to Black jewelry designers with approximately 60 pieces spanning a range of periods and styles from the 1950s to now. Pioneers such as Art Smith and Winifred Mason Chenet will be featured alongside current designers such as Harwell Godfrey, Jacqueline Rabun, and more. Read about it in the New York Times and JCK.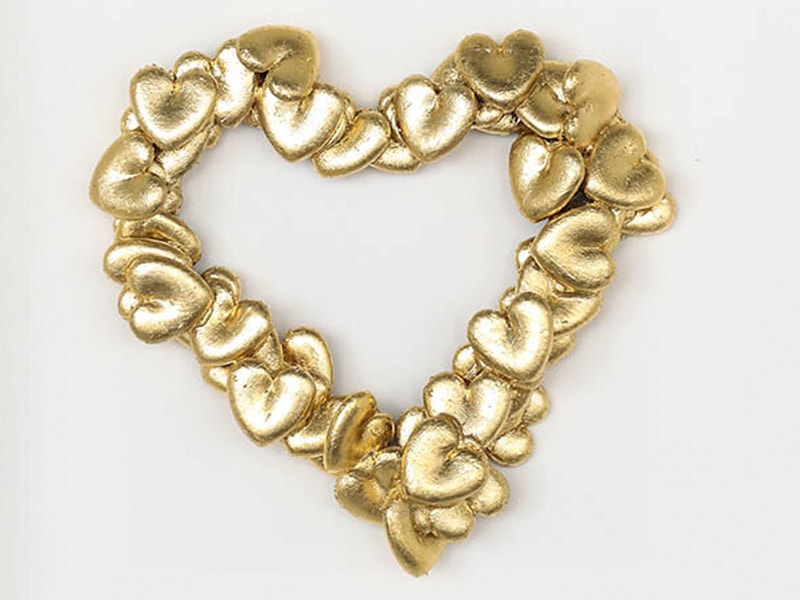 ARTIST TALK—ONLINE Conversation with Kathleen Kennedy, September 23, 2021, 7:30–8:30 pm EST. Kennedy is a studio artist and educator who also serves as co-director of Radical Jewelry Makeover, an international, traveling jewelry-mining and recycling project. Her research explores the value of objects, not through a monetary lens, but through the emotional connection that bonds us to them. Hosted by Haystack Mountain School of Crafts. Register here.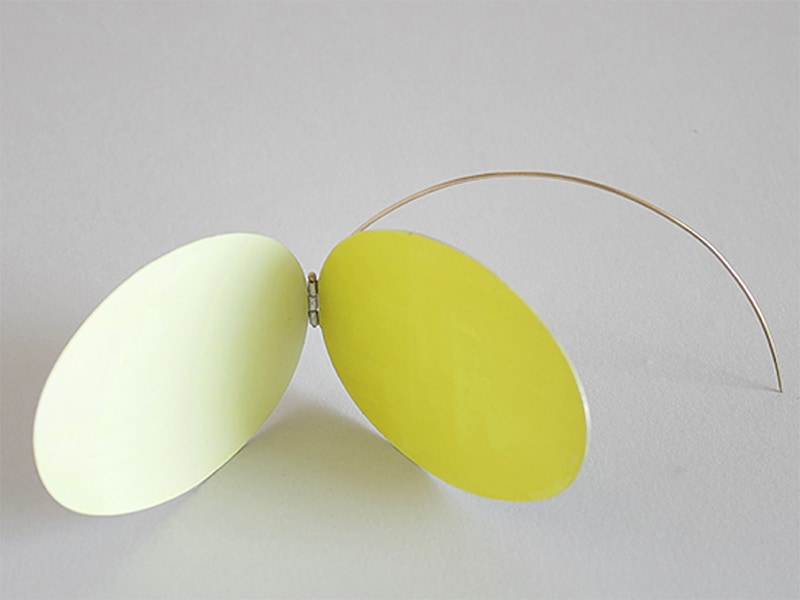 COLLOQUIUM Body, Fear and Protection, in Lisbon, Portugal, September 16–18, 2021. The first Biennial of Contemporary Jewelry in Lisbon has invited 12 international researchers to reflect on body, fear, and protection in the context of the pandemic, underlining the importance that art has in our daily lives. More information.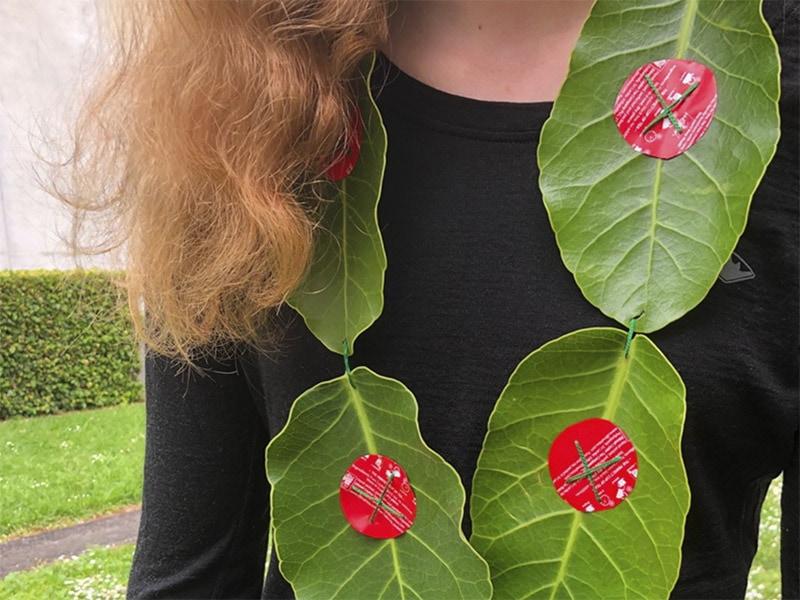 BIENNIAL Radiant Pavillion, in Melbourne, Australia, through September 11, 2021.
JEWELRY WEEK Budapest Jewelry Week, through September 12, 2021. This year, instead of the usual artist call, they prepared a large-scale exhibition called Idol that showcases artworks by 30 outstanding artists whose oeuvre has significantly impacted the way contemporary jewelry develops, evolves.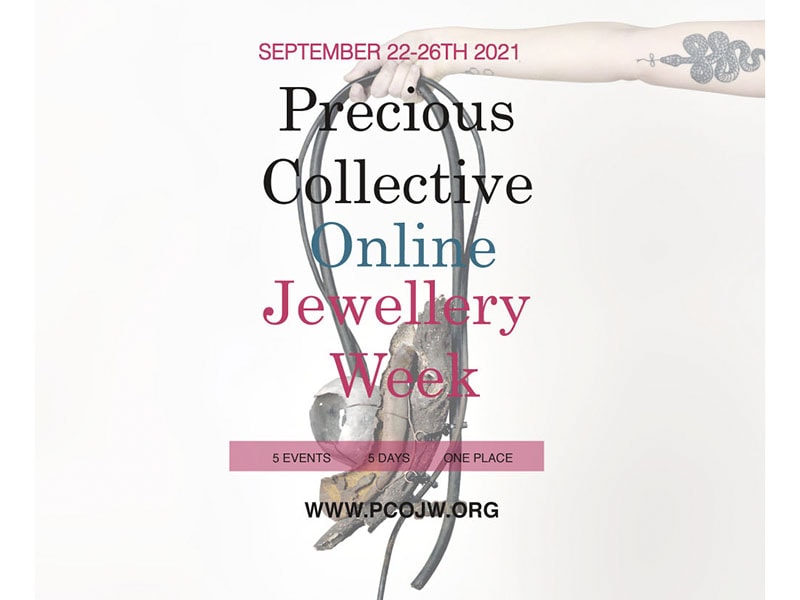 JEWELRY WEEK Precious Collective Online Jewellery Week, online, September 22–26, 2021. Five events, five days, one place. Organized by Juan Ruisech, of Alliages, and Lynne Speak, Spam Glam, Katy Gillam-Hull, Loz Samuels, and Faye Hall.
JEWELRY WEEK Romanian Jewelry Week 2.0, September 30–October 3, 2021. Check the website for details.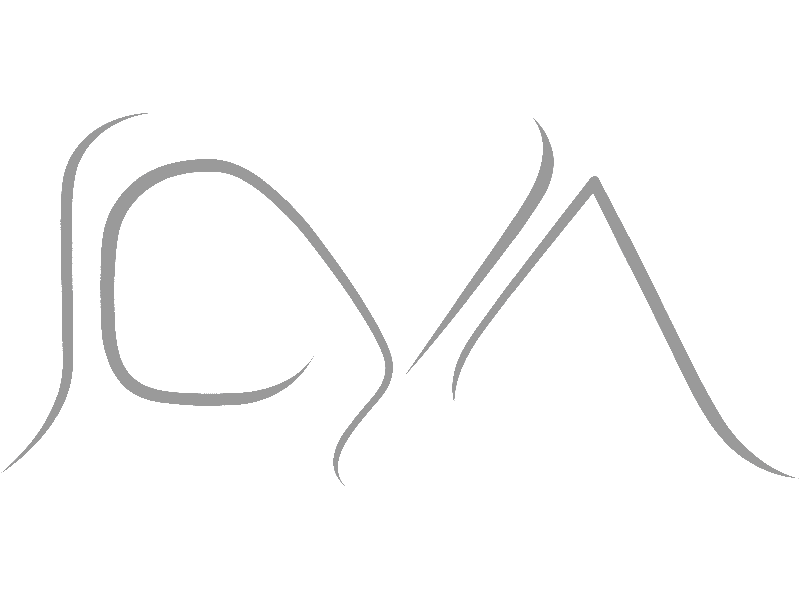 ANNUAL FESTIVAL JOYA Barcelona Art Jewellery and Objects 2021, Barcelona, Spain, September 22–November 29, 2021. JOYA is the leading art jewelry event in Spain, bringing together independent artists, schools, organizations, and enterprises related to jewelry.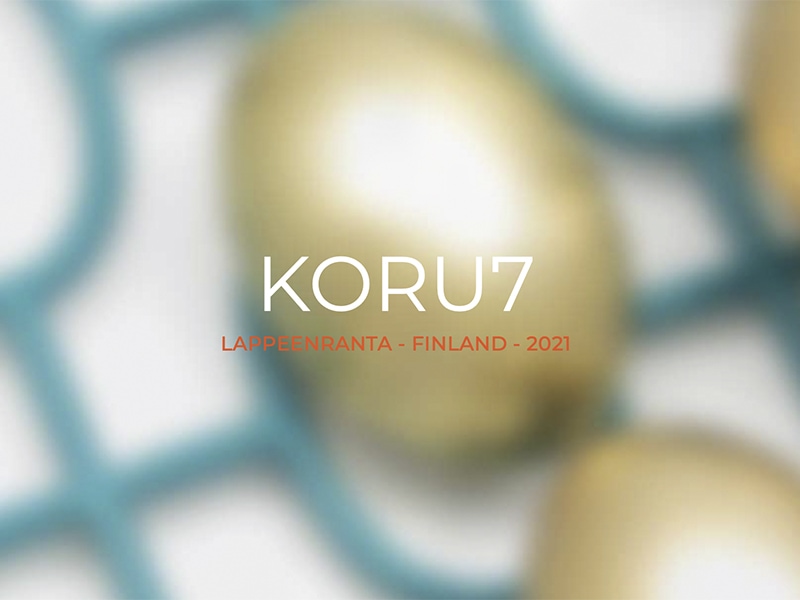 TRIENNIAL—UPCOMING KORU7, Lappeenranta, Finland, October 26–30, 2021. The international contemporary jewelry event is in its seventh year. Its main purpose: to present international contemporary jewelry and bring together artists, lecturers, researchers, and people interested in contemporary jewelry to take part in exhibitions, seminars, and workshops.
OPPORTUNITIES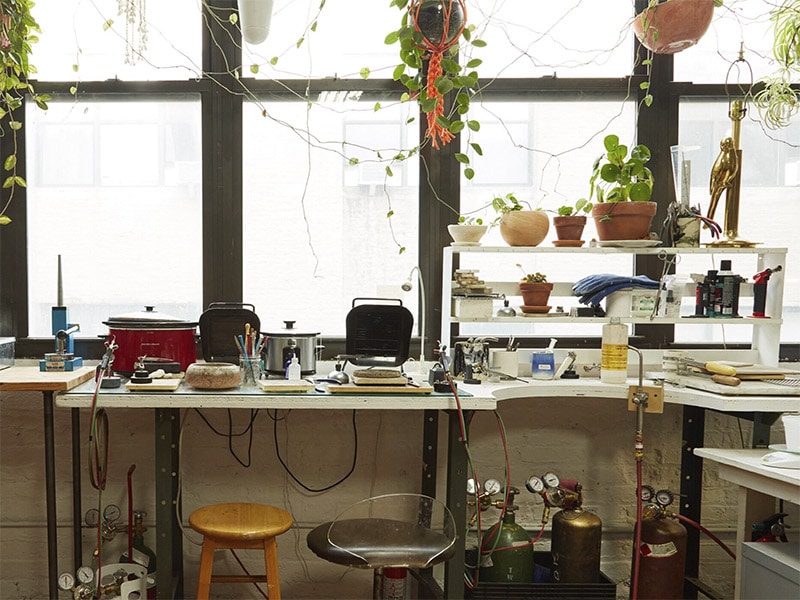 ONE YEAR OF FREE STUDIO SPACE FOR BIPOC ARTIST The new NoLo Studios Residency Program aims to create a tangible opportunity in the jewelry industry by providing a BIPOC jeweler with a fully furnished spot in the NoLo Collective Jewelry Studio for one year. The program will cover the cost of one year of rent and a full basic bench setup, with additional funding for business development and photography services. Application deadline: September 14, 2021. Get more info.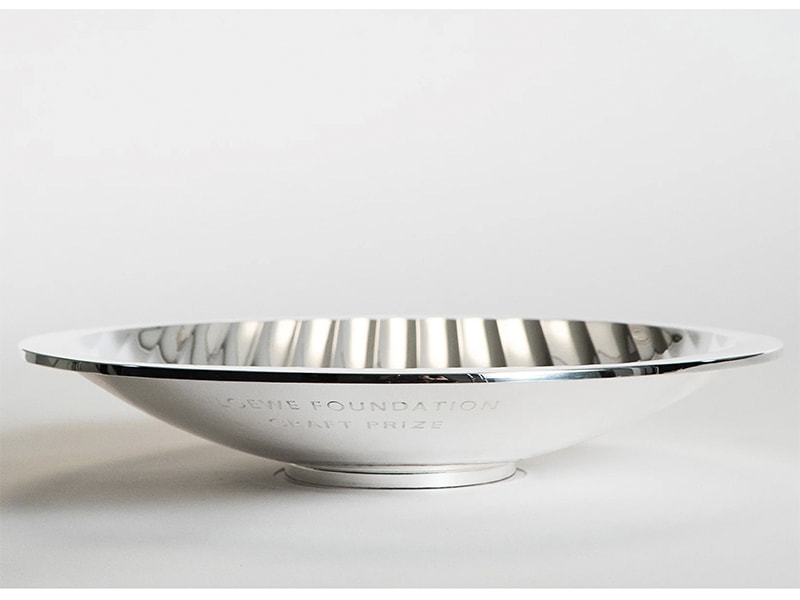 CALL FOR ENTRY The Loewe Foundation Craft Prize 2022 is accepting submissions. The prize seeks to recognize uniquely talented artisans whose artistic vision, technical skill, and determination to innovate will set new standards for the future of craft. The winning works will be featured in an exhibition and accompanying catalogue in Seoul in spring 2022. Application deadline: October 25, 2021. Learn more.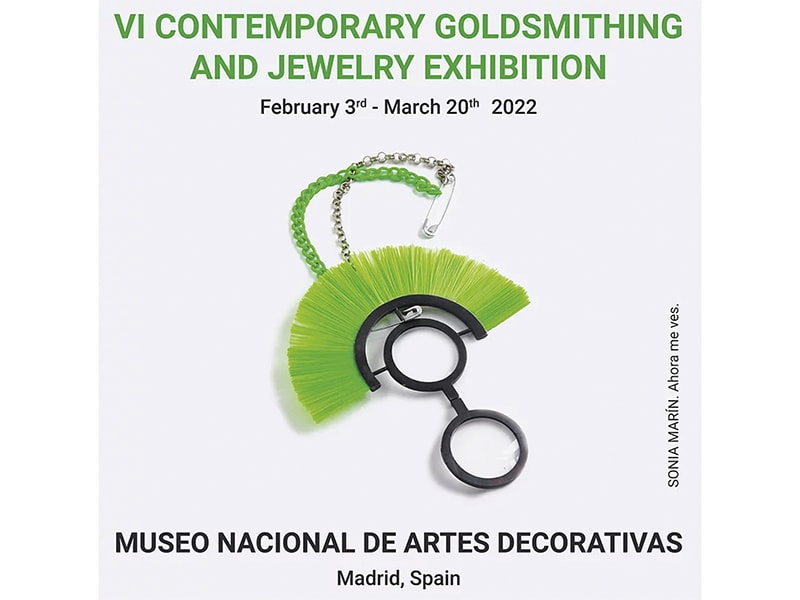 CALL FOR ENTRY The goal of the Asociación de Diseñadores de Orfebrería y Joyería Contemporáneas (AdOC) VI Contemporary Goldsmithing Exhibition remains the international diffusion and promotion of contemporary goldsmithing and jewelry design. The exhibition will take place in March 2022 at the Museo Nacional de Artes Decorativas of Madrid within the Madrid Design Festival, simultaneously with the Semana del Arte-ARCO. Submission deadline: September 23, 2021. Get information.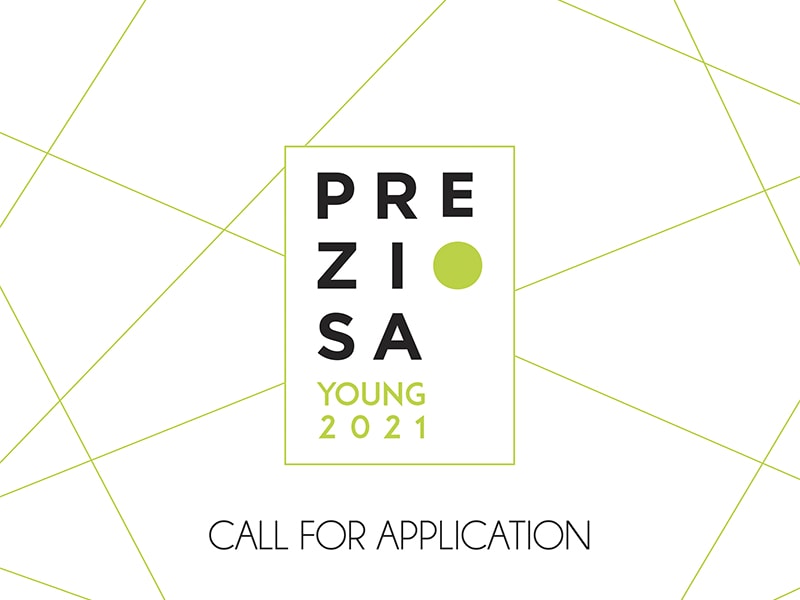 CALL FOR ENTRY Preziosa Young, the international contest/exhibition for young jewelry makers, is a biennial competition launched in 2008 that's dedicated to worldwide emerging artists, goldsmiths, and designers. The aim is to contribute to the circulation of what's new in research jewelry, as well as to showcase what the new generations of goldsmiths/designers/artists are brewing. Deadline to apply for the 2021 Edition of Preziosa Young: November 15, 2021. Get information here.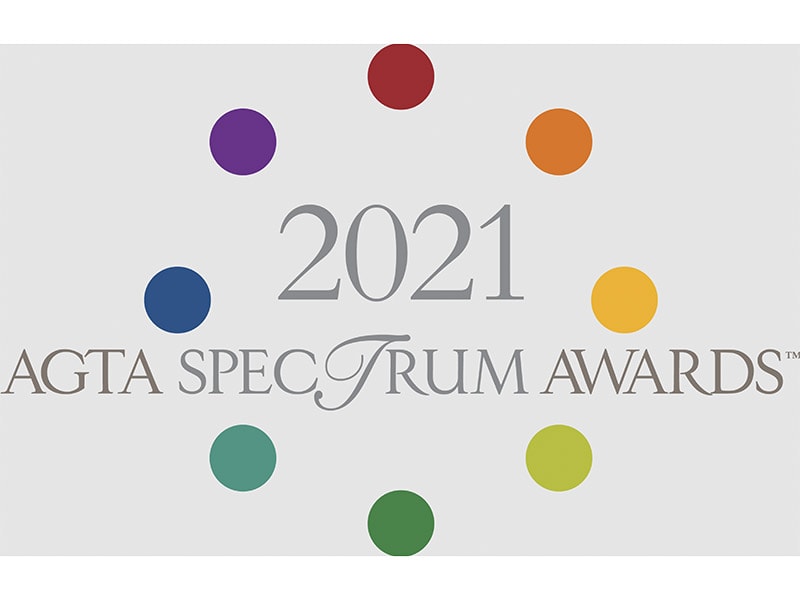 AWARDS COMPETITION The AGTA Spectrum Awards™ is back for its 36th year. Since its inception in 1984, Spectrum has been the most competitive and respected creative competition of the colored gemstone and cultured pearl industry. Early bird deadline: September 10, 2021; mailing deadline September 24, 2021. Additional information.
RESIDENCY Southwest School of Arts, in San Antonio, TX, US, invites artists experienced in contemporary metalsmithing and/or jewelry design to apply for its Artist-In-Residence program, which fosters creative, intellectual, and professional growth for emerging and established visual artists. Applications are accepted on an ongoing basis, but proposals should be submitted at least six (6) months prior to the applicant's proposed start date. Get additional info here.
EMERGENCY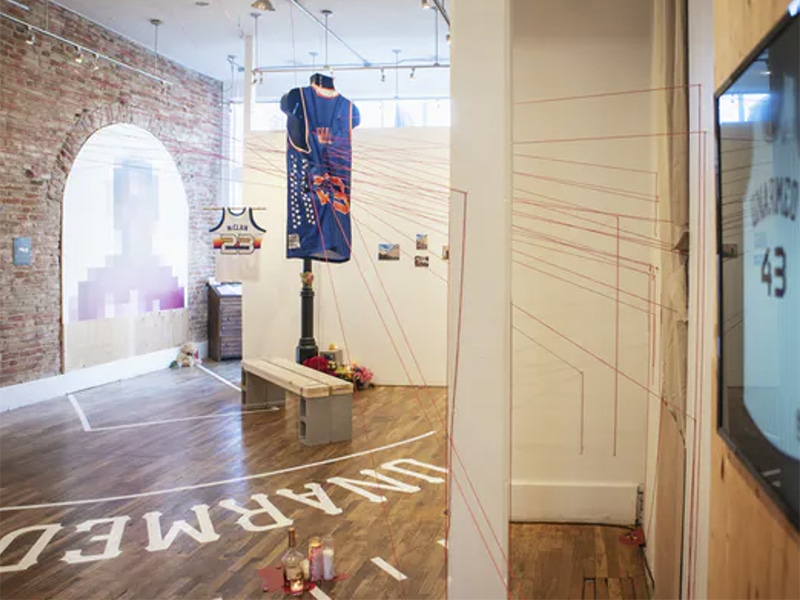 GRANTS The Foundation for Contemporary Arts offers emergency grants of $500–$3,000 to artists living and working anywhere in the US for projects occurring in the US and abroad. The program aims to ease hardship when artists get sudden, unanticipated opportunities to present their work to the public and have insufficient time to seek other sources of funding.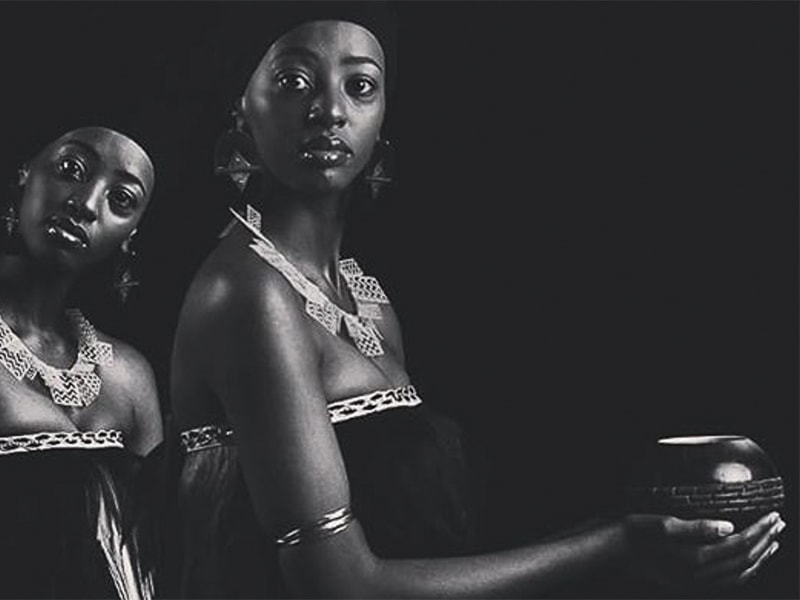 CALL FOR PAPERS Papers are invited for a conference in South Africa that seeks to recognize discourse about contemporary jewelry in Africa. The conference will take place online March 30–April 1, 2022. Theme: "How do we reframe African jewelry beyond its over-simplified definition as a "craft"? What kinds of alternative meanings and significance might be found in contemporary African jewelry? How does contemporary jewelry in Africa resonate with local social and political issues?" Deadline: September 30, 2021. Get more information.
EDUCATION
FALL CLASSES AND WORKSHOPS AT MEMBER GALLERY The Baltimore Jewelry Center has a plethora of classes and workshops slated for this fall. They're offering both in-person and online options that range in length from a few hours to several weeks. There's something for every jewelry maker and jewelry lover! Check out the schedule.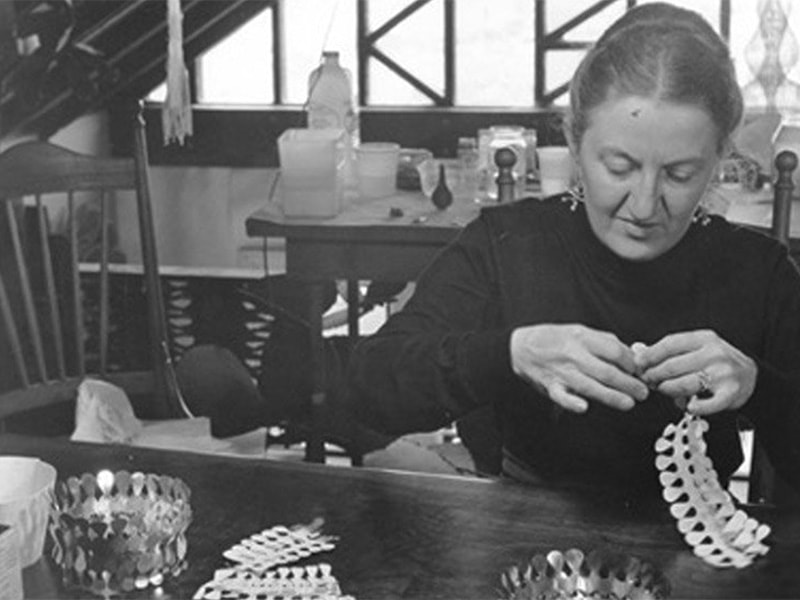 JEWELRY HISTORY—ONLINE Designing Women: Female Jewelers Then and Now, taught by Bella Neyman, Mondays, September 20-October 11, 2021. In the early 20th century, brilliant female jewelry designers like Julia Munson, Suzanne Belperron, and Jeanne Touissant shaped the taste of women everywhere and created unforgettable, groundbreaking designs. But their famous employers—Tiffany & Co, Boivin, Cartier—overshadowed them, and their contribution was rarely known outside the jewelry world. After World War II, female jewelers played a prominent role in the studio jewelry movement. Hosted by 92nd Street Y. Register here.