Art Jewelry Forum is pleased to share the news that members of our community find noteworthy. Providing a place to share interesting news is one way AJF is celebrating our 20th anniversary. Is something missing? The success of this compilation of compelling events, exhibitions, and items of interest to the jewelry community depends on YOUR participation.
If you're a member of AJF, you can add news and ideas to the monthly report by going here. If you aren't a member, but would like to become one, join AJF by making a donation.
ANNOUNCEMENT
NYC Jewelry Week, November 12–18, 2018. NYC Jewelry Week is NYC's first and only week dedicated to promoting the world of jewelry through educational and innovative NYC-focused programming. In its inaugural year, NYCJW will feature groundbreaking exhibitions, educational lectures, explorative workshops, exclusive tours, and unique collaborations with the best and brightest businesses, brands, individual jewelers, artists, and designers throughout NYC. Check the link for a full listing of exhibitions and events.
EXHIBITION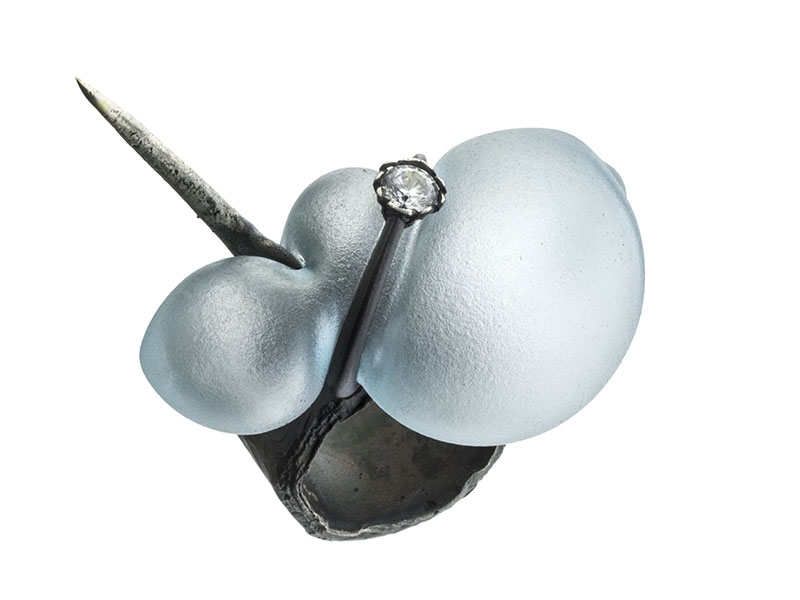 Cutting Edge presents the creations of artists and designers who use glass as a vehicle of expression and who stand out for innovation and personality. On view: the works of Paolo Marcolongo, Biba Schutz, and Agustina Ros, in an open dialogue with many voices, in which talent, vision, and technique are balanced in exclusive virtuosities. Within this special edition for NYC Jewelry Week, some masterpieces made by special guest and ambassador in the field of glass jewelry Linda MacNeil will be included. The selection aims to provide an unusual and avant-garde perspective on glass jewelry, an affirmation of the identity of research that is today increasingly independent, even if still connected to tradition. The exhibition will be held November 12–16, 2018, at R&Company, 64 White Street.
The exhibition will be accompanied by a conversation organized by the Art Glass Forum, to be held on November 13 at 6:30 p.m. at St. Michael's Church and titled Cutting Edge–The Use of Glass and Metals in Contemporary Jewelry. Ilaria Ruggiero in Conversation with Biba Schutz and Agustina Ros with Special Appearance by Linda MacNeil. Both the exhibition and the conversation are curated by Adornment Curating Contemporary Art Jewelry.
ANNOUNCEMENT–AWARD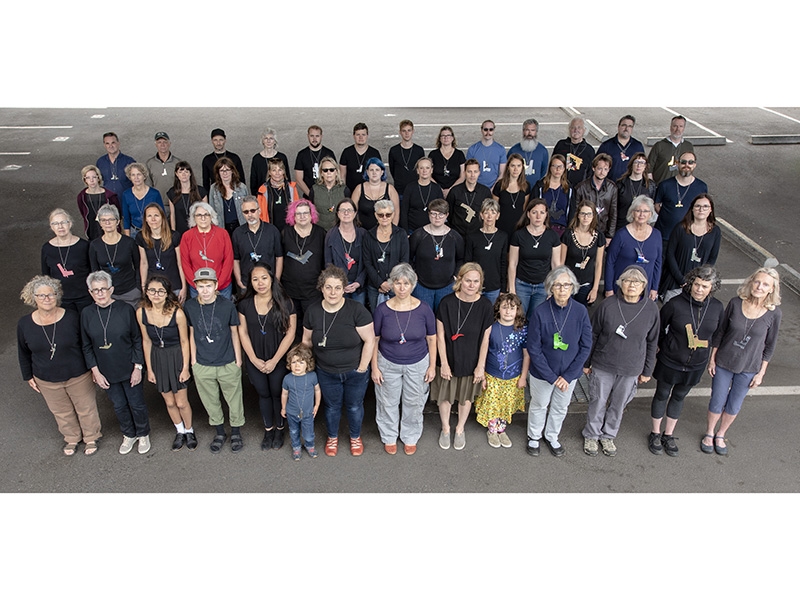 Melissa Cameron's work 1.1.2017 was announced the winner of 2017 Elizabeth R. Raphael Founder's Prize at the Transformation 10 exhibition in Pittsburgh. She has a total of 10 works on view at Contemporary Craft, in Pittsburgh, PA, USA, including the prizewinning piece. Transformation 10 runs until March 23, 2019.
More about 1.1.2017: 55 places. 62 incidents. 66 guns. 73 people dead 1.1.2017 is a large-scale jewelry work that contains portraits of each of the 66 guns used in incidents that led to the deaths of 73 people on January 1, 2017. These gun outlines are made in metal, plastic, fabric, and paper, from containers crowd-sourced from the 55 places in which these acts of violence occurred.
MUSEUM EXHIBITION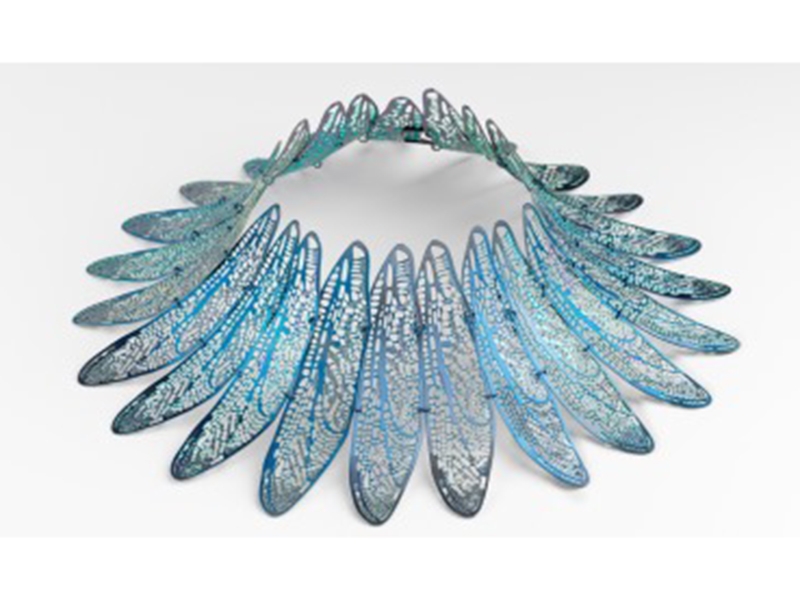 To Have and to Hold: The Daalder Collection of Contemporary Jewellery. In 2017, the Art Gallery of South Australia received a generous donation of 161 outstanding examples of jewelry from private collectors Truus and Joost Daalder. The collection traverses 100 years of art jewelry and includes work by Art Nouveau master René Lalique through to Vietnamese-German contemporary artist Sam Tho Duong. Presented as a precious jewel box, the exhibition and its supporting publication invite an intimate encounter with works of art designed to be worn on the body and celebrate bold experimentation and rampant creativity. Through December 31, 2018, at the Art Gallery of South Australia.
MUSEUM EXHIBITION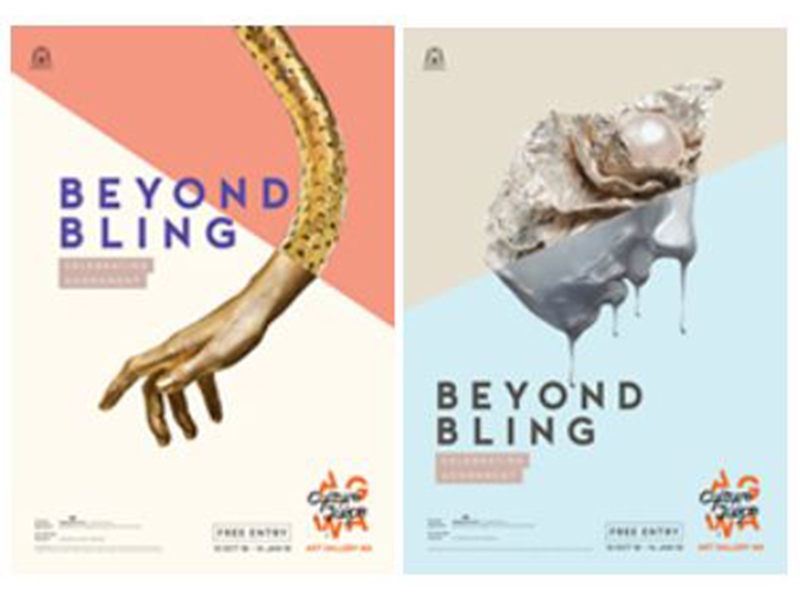 Culture Juice–Beyond Bling! Centered on 300 varied pieces from the State Art Collection from the 1800s to today, Beyond Bling! unlocks the vaults to showcase the best, the bizarre, and the most sophisticated jewels in its historical and contemporary collections. Moving from bold and captivating wearable art to quiet and subtle, almost private, personal interventions, the show will change how you think about what jewelry is and can be. Beyond Bling! also features capsule displays from key collectors, including major historic pieces of gold nugget jewelry from antiquarian expert Trevor Hancock, some timeless classics from Georg Jensen, and by contrast some jaw-dropping displays from Perth's King of Bling, Shane Pavlinovich. Until January 14, 2019, at the Art Gallery of Western Australia.
MUSEUM EXHIBITION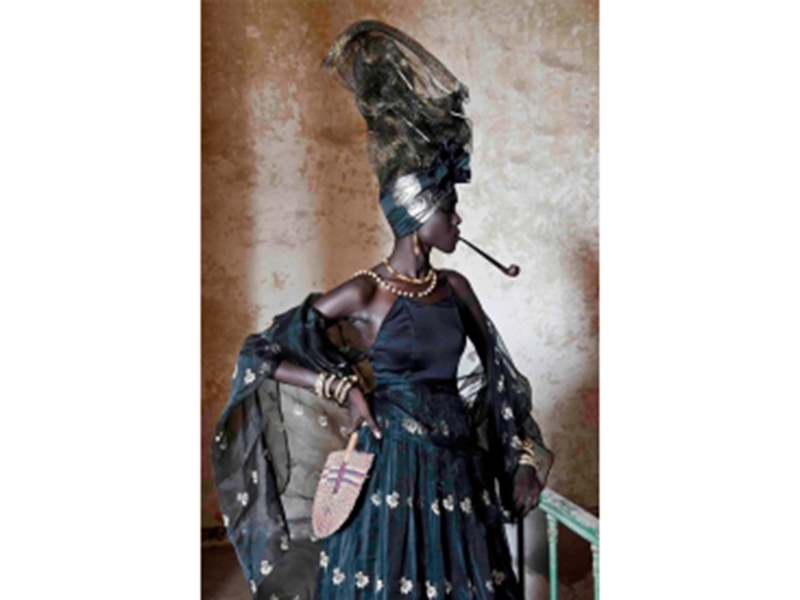 Good As Gold: Fashioning Senegalese Women. In the cities of the West African nation of Senegal, stylish women have often used jewelry as part of an overall strategy of exhibiting their elegance and prestige. Rooted in the Wolof concept of sañse (dressing up, looking and feeling good), Good As Gold examines the production, display, and circulation of gold in Senegal as it celebrates a significant gift from art historian Marian Ashby Johnson of over 250 works of West African jewelry to the Smithsonian National Museum of African Art's collection. A catalog featuring Johnson's collection of Senegalese gold jewelry is available. It includes new photography of key works in the collection and exhibition; traces the history of gold in Senegal, documenting the techniques, materials, and practices of goldsmiths; and reveals the inspirational and economic roles of women in commissioning, trading, and fashioning Senegalese jewelry. Johnson has contributed an essay to the catalog on the history of gold in West Africa, Senegalese goldsmiths, and their collaboration with women in the region. At the Smithsonian National Museum of African Art through September 29, 2019.
MUSEUM EXHIBITION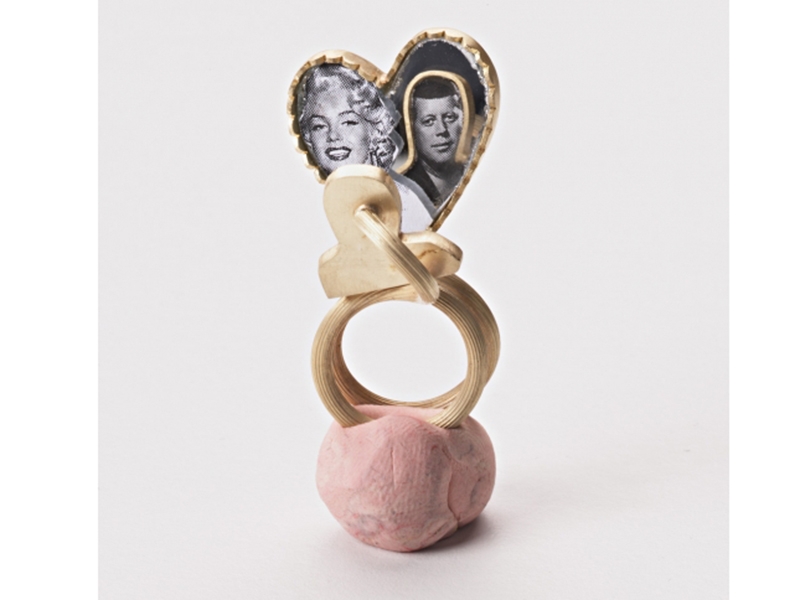 Fake News and True Love. Fourteen Stories by Robert Baines. It's easy to fall into the trap of sensational headlines. Even careful and informed readers must work to resist the pull of fake news, a phenomenon currently dominating American media. In his solo exhibition Fake News and True Love: Fourteen Stories by Robert Baines, the Australian contemporary artist explores this issue through the lens of jewelry. By making up and "fact-checking" news stories to accompany his works, Baines manipulates what is accepted as truth to address the influence that fake news has on our perception of events. Baines has shaped the fields of contemporary jewelry and jewelry history for over 40 years. In 2010, he was named a Living Treasure-Master of Australian Craft for his significant contributions. In addition to teaching and maintaining his own contemporary jewelry practice, he studied ancient jewelry at the Metropolitan Museum of Art and masterworks in several other international institutions. Through these experiences, he has essentially learned to brilliantly copy jewelry–from the ancient to the modern–making him uniquely suited to a show of this caprice. At the Museum of Arts and Design through March 3, 2019.
MUSEUM EXHIBITION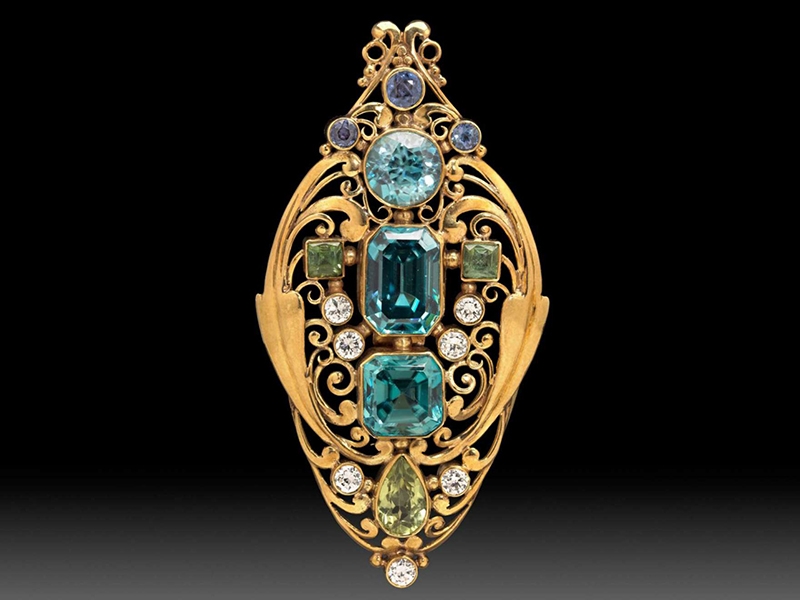 Boston Made: Arts and Crafts Jewelry and Metalwork. Bold color combinations of gemstones and enamels, foliate motifs, and designs inspired by historical styles, often with a certain glitziness–these defined the "Boston look" of Arts and Crafts jewelry and metalwork. Boston Made is the first exhibition to focus exclusively on the Arts and Crafts metalsmiths in Boston and highlights the contributions of newly empowered women artists like Josephine Hartwell Shaw and Elizabeth Copeland, among others. While adhering to the ideas and ideals of the international Arts and Crafts movement, Boston artists developed a signature aesthetic that set their work apart from the broader movement. Boston Made brings together more than 75 works—including jewelry, tableware, decorative accessories, and design drawings—that illuminate the passions and philosophies of this interwoven community of jewelry-makers and metalsmiths. Among the notable works on view are a scroll brooch by Frank Gardner Hale; a jeweled casket by Edward Everett Oakes; and a necklace by Shaw. Arts and Crafts was a philosophy as much as an artistic movement, looking to the pre-industrial past for design and lifestyle guidance. Design was more important than opulence, and materials were selected for their aesthetic properties rather than for their intrinsic value. Opens November 17, 2018, at the Museum of Fine Arts, Boston.
MUSEUM EXHIBITION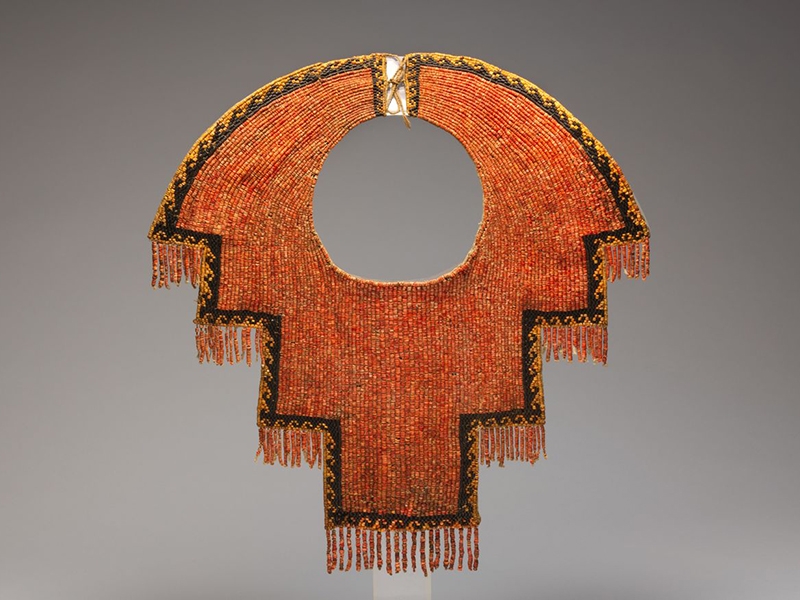 Jewelry: The Body Transformed. What is jewelry? Why do we wear it? What meanings does it carry? Traversing time and space, this exhibition explores how jewelry acts upon and activates the body it adorns. This global conversation about one of the most personal and universal of art forms brings together some 230 objects drawn almost exclusively from the Met collection. A dazzling array of headdresses and ear ornaments, brooches and belts, necklaces and rings will be shown along with sculptures, paintings, prints, and photographs that will enrich and amplify the many stories of transformation that jewelry tells. Opens November 12, 2018, at the Metropolitan Museum of Art.
MUSEUM EXHIBITION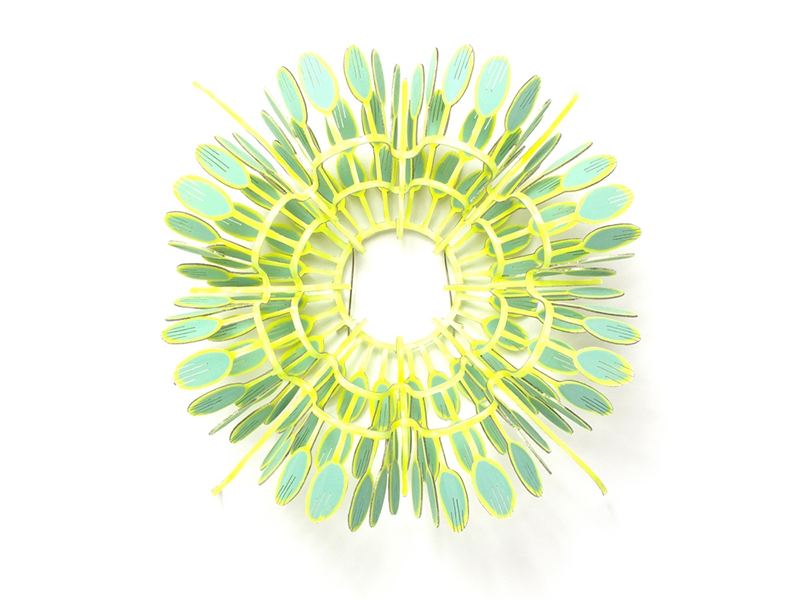 Ten Years Well Sorted–Ten Years Pforzheim Revisited, on display at the German Goldsmiths House in Hanau, Germany, shows selected works by graduates presented by Andi Gut, professor at the University of Applied Sciences in Pforzheim. For this exhibit, students and retired specialists worked together on a contemporary interpretation of historical crafting techniques. Intergenerational exchange, the preservation of knowledge and experience as well as the revival of old techniques are the main concerns of this cooperation. The jewelry designers from the University of Applied Sciences Pforzheim have taken up almost forgotten techniques such as embossing, sand casting, and guilloche. Many of the manufacturing processes received a successful reinterpretation. On view through January 17, 2019.
EXHIBITION

Parallel Lines: An Exhibition of Women Israeli Jewelers, curated by Naama Bergman and Tamar Navama. Considering discipline as a result of culture, language, and geographic and social outcomes within a field of activity, this group of Israeli artists examine the shift in their practice, thus discipline, following rearrangement of their place of living, place of creation, and the cultures they have taken upon themselves to work in. This position and disposition of the artists presented here draws a stretched field of what jewelry is, how it functions, how it's seen, and what role it plays in the field of contemporary art, and furthermore the role it plays in the culture it grows in, importing and exporting ideas and statements merging and un-margin cultures and practices. Parallel Lines is part of NYC Jewelry Week and is hosted by Maison Gerard, 53 E. 10th St A, NY, NY, 10003. It runs November 12–16, from 10 a.m.–6 p.m.
MUSEUM EXHIBITION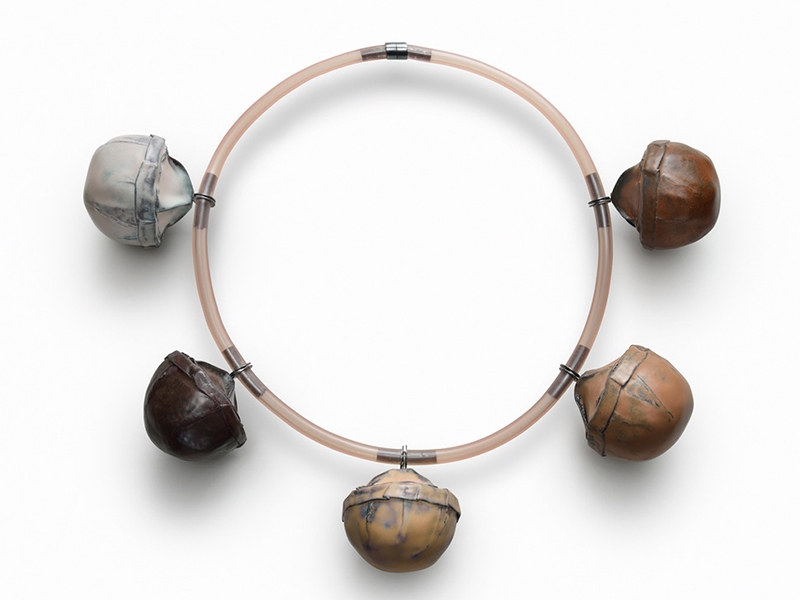 Adorning Boston and Beyond: Contemporary Studio Jewelry Then + Now features the contemporary artistic heirs of seminal artists working in and around Boston and beyond from the mid-20th century. Artists such as Alexander Calder, Art Smith, and Margaret De Patta established the Northeast and other areas as hubs of innovation and creativity in studio jewelry. Contemporary artists who have lived, worked, and been educated primarily in Boston continue this thread of innovation in contemporary studio jewelry, which focuses on one-of-a-kind handmade pieces that emphasize creative and expression and design, making the genre ideal for experimentation in form, material, and concept. Over 30 artists working throughout mediums will be on view, including Kathleen Brown, Tanya Crane, Arthur Hash, Lauren Kalman, Tiff Massey, Bruce Metcalf, Myung Urso, and Joe Wood. Guest curator: Heather White, MassArt jewelry professor, studio jeweler, and curator. November 8, 2018-February 17, 2019, at the Society of Arts + Crafts, in Boston.
STUDIO JEWELRY EXHIBITION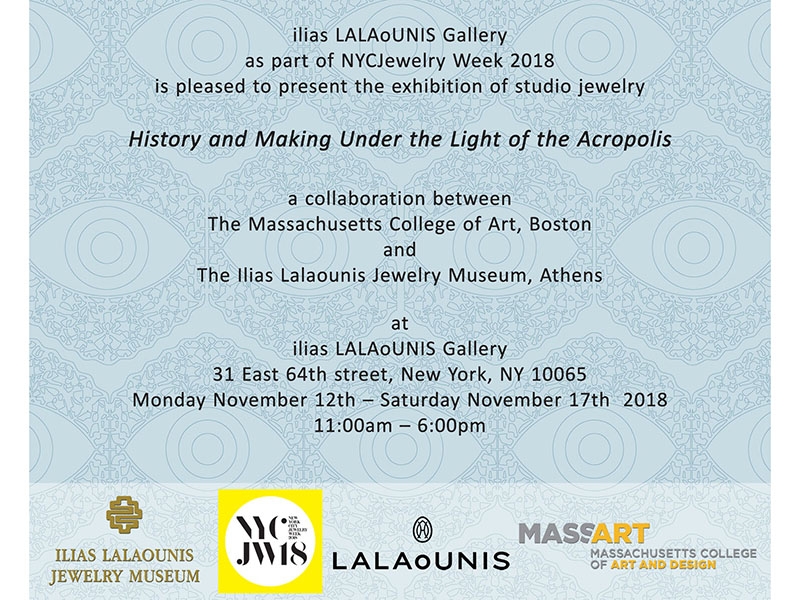 The Ilias Lalaounis Gallery, as part of NYC Jewelry Week 2018, presents the studio jewelry exhibition History and Making under the Light of the Acropolis, showcasing work created by 16 students and two faculty from the Massachusetts College of Art and Design during the spring and summer terms of 2018. At the Ilias Lalaounis Gallery November 12–17. 11 a.m.–6 p.m. A collaboration between the Massachusetts College of Art and Design, the Ilias Lalaounis Gallery, New York City and the Ilias Lalaounis Jewelry Museum, Athens, Greece.
The works were created during a unique educational experience that commenced during the spring semester at MassArt and continued during the Hephaistos Summer School at the ILJMuseum in Athens, Greece. Amateur jewelers, from diverse disciplines in the undergraduate program, were prompted to move from theory to practice and make a study piece that would be influenced by their overall travel experience. The students drew inspiration particularly from ancient and modern fine metalsmithing techniques that became accessible to them during visits to traditional Athenian workshops and to the ILJ Museum's live artists' studios. In addition to jewelry, the exhibition includes sketchbooks, drawings, photographs, and a short documentary film.
EXHIBITION/EVENT

Talk Show, held on November 21, is an interactive multi-camera online live stream table exhibition conversation event featuring jewelry, object, books, prints, materials, and other things, through which Ruudt Peters's artistic practice will be discussed. Hosted by Belgium's PXL MAD School of Arts, 7:30 p.m.
EVENT

A reception with RISD Jewelry + Metalsmithing faculty and current RISD graduate students on November 13, 6–8 p.m.
Stop by earlier to view the #fail#success Exhibition, curated by Manuela Jimenez MFA 13 JM and Kendra Pariseault MFA 13 JM, and artist talk with emiko oye, exhibiting artist.
Artist talk: Big Mouth Strikes Again: #Fail #Success with emiko o, November 13, 4–5 p.m., sponsored by RISD J+M.
#fail#success is part of NYC Jewelry Week and is hosted by NYCJW headquarters: Artists and Fleas Soho, 568 Broadway, New York, NY 10012. It runs November 12–18, open daily from 11 a.m.–8 p.m.
SYMPOSIUM/CONFERENCE

"Used Future" Symposium by Current Obsession. Current Obsession, the Dutch jewelry magazine and platform, curates a next level symposium during NYC Jewelry Week, involving Netherlands- and New York-based speakers, artificial intelligence, and live feedback from the audience.
Used Future takes place on November 12 at 10 a.m. at the Pratt Institute Brooklyn Campus at the Student Union.
SEMINAR

Intellectual Property Law for Jewelry Designers
NYCJW Headquarters: Artists & Fleas SoHo, 568 Broadway, New York, NY 10012
Intellectual Property (copyright, trademark, and patent) is an important tool to protect your work, but do you know how to use it? In this seminar you'll learn the differences between these rights and what can qualify for protection, how to protect it, and practical applications in the jewelry industry. We will also cover right of publicity and do some real-time evaluations of famous copying examples. Come armed with questions!
November 13, 2018, time TBD.
JEWELRY IN THE NEWS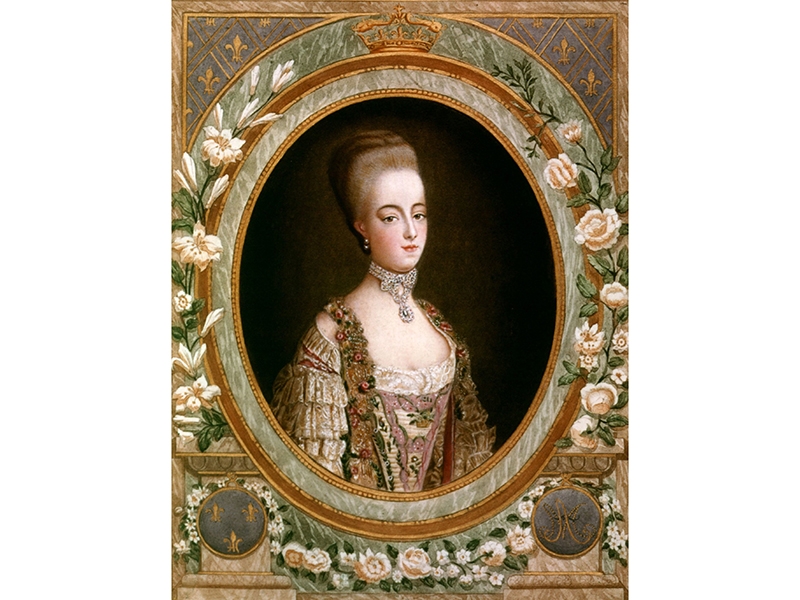 As the New York Times reports, Marie Antoinette's jewels were in New York, and members of the public actually had a chance to handle them and even try some pieces on! Before she was beheaded, the queen's diamonds and pearls were sent to Austria. They were on public display–for just a few days in mid-October–at Sotheby's.
JEWELRY IN THE NEWS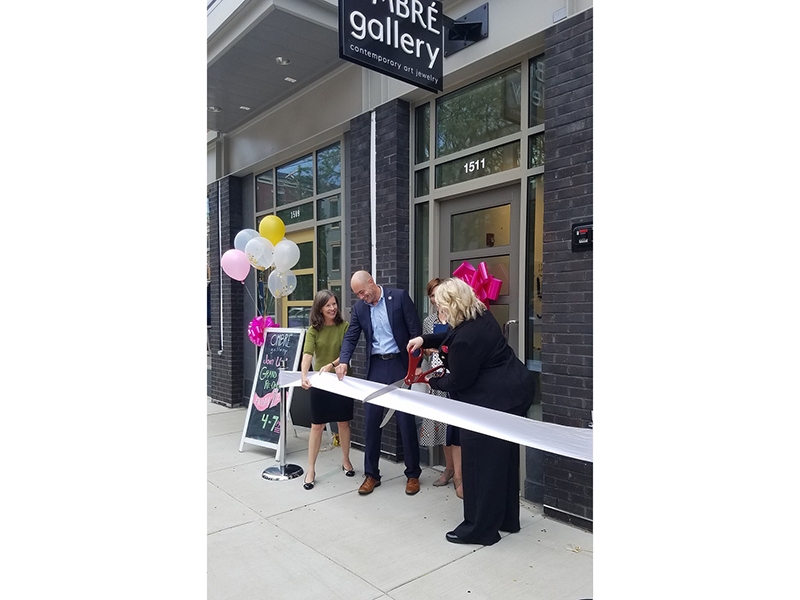 Ombré Gallery, in Cincinnati, OH, USA, celebrated its new location on September 21 with a ribbon cutting and fundraiser, resulting in a $1,000 donation to the Cincinnati Contemporary Arts Center. The gallery, which specializes in exhibiting and selling unique art jewelry pieces by more than 70 artists and metalsmiths from around the world, originated in Oakley in 2016 and remained there until it relocated this summer to the Over-the-Rhine district in downtown Cincinnati. Ombré Gallery showcases and sells one-of-a-kind, wearable art jewelry pieces crafted from both traditional and unexpected materials, utilizing unique techniques and subjects. Serving as an art gallery and jewelry store all in one, it seeks to highlight and juxtapose art, craft, fashion, and design.
TAKE A SURVEY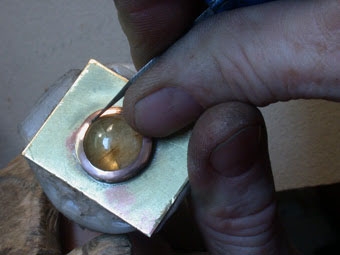 If you live in the US or Canada, fill out this survey to help Nanz Aalund and Charles Lewton-Brain collect data from the top university and college metals programs, professional jewelry trade schools, employers, bench jewelers, and other jewelry field education programs in the U.S. and Canada.
With the current generation of master craftspeople preparing to "age off" the bench, the jewelry industry needs to know where to look for skilled artisans and business leaders. They are undertaking this survey to identify the pathways and challenges leading to jewelry industry careers.