For many years, Art Jewelry Forum has given a "young or emerging jeweler award." In 2017, Susan Beech offered to give a grant of $20,000 for a mid-career jewelry artist to pursue a project they would not otherwise have an opportunity to pursue given the challenges of making a living, raising a family, and all the complications of mid-life. With an overwhelming response in its inaugural year, we're excited to see what's in store for this second international competition.
Eija Mustonen, internationally recognized maker and academic from Finland, and Claudia Schmuckli, curator-in-charge, Contemporary Art and Programming at the Fine Arts Museums of San Francisco, CA, are on the jury with Susan for the 2019 Susan Beech Mid-Career Artist Grant. I wanted to hear a bit about what they're hoping to see from the submissions. It's a clue for those of you who plan to make a proposal to receive the grant.
Bonnie Levine: First, a little background. Please explain how you were introduced to contemporary jewelry, and what you're doing now in relationship to it.
Eija Mustonen: After high school I studied at an art and craft college that specialized in stone cutting. It opened to me an interesting world for arts and craft, and later on I continued my studies as a silversmith. At that time the studies were quite technical. A small group of students were curious and wanted to know and see more of what was happening outside of Finland. We visited Copenhagen, in Denmark, and saw artists working in a different way, as it was a time for material revolution. In 1986 we visited Stockholm, Sweden; there was a big international contemporary jewelry exhibition called Nya Smycken (New Jewelry). These trips opened up my eyes—plain, shiny silver and technical values were not the things I wanted to do. I had found my home in contemporary jewelry.
Since then I've been working with contemporary jewelry; it's been a very interesting and international forum. Contemporary jewelry has given me freedom to handle themes I'm interested in. Besides being a working artist, I've been teaching and curating exhibitions and art events.
Claudia Schmuckli: I was introduced to contemporary jewelry in the late 1990s by my former husband, Matthew Drutt, and his mother, Helen Drutt English, a formidable force in the world of jewelry. Their passion was (and still is) infectious, and I eagerly absorbed the incredible wealth of knowledge at my fingertips about a field that was completely foreign to me until then. I've retained that curiosity and always keep an eye on what's happening in the jewelry world. When I arrived at the Fine Arts Museums of San Francisco, which is home to The Dorothy & George Saxe Collection, I enthusiastically stated my interest in working with that material to Dorothy, since quite a few pieces were on display alongside their promised gifts in ceramic, glass, and wood. Sadly, she informed me that the jewelry part of their collection wasn't there to stay, but it's still wonderful to know that it can be mined for exhibition purposes, which I intend to do as soon as the right opportunity arises.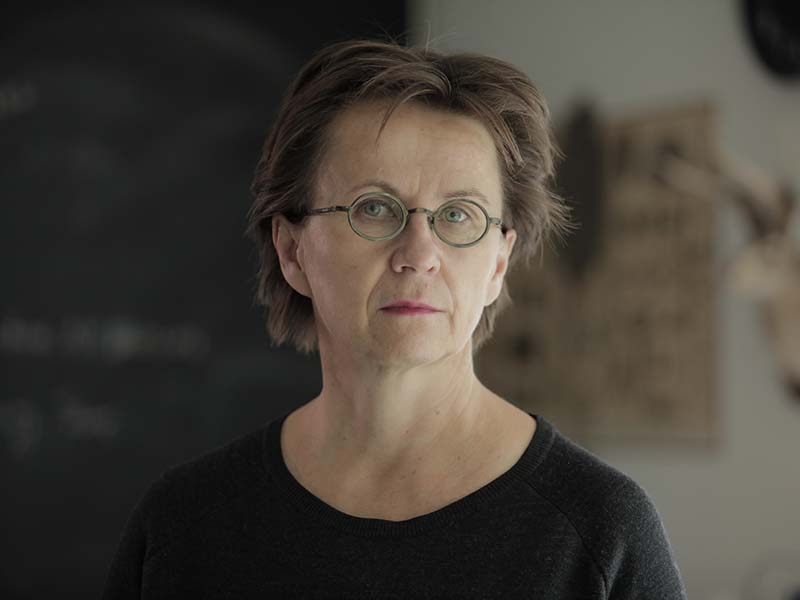 You've been chosen to work with Susan Beech to jury the Susan Beech Mid-Career Artist Grant. According to the guidelines, "the proposed project should be about jewelry, loosely defined. There must be a specific outcome to the project, and it must be completed within a two-year time frame. Examples could include (but are not limited to) creation of a new body of work; a book, catalog, or other publication; research and development (including travel study); or performance art involving jewelry." What kinds of projects do you hope to see?
Eija Mustonen: I would like to see realistic but courageous projects; projects that bring more depth to jewelry and even new perspectives. The project can emphasize the jewelry's own characteristics and strengths in a very broad sense, perhaps even in the face of traditional jewelry boundaries. How far can we go and still talk about jewelry in relation to the body and the environment? A current project that reinforces the field of art jewelry and gives it good visibility.
I hope to see clear project applications showing the applicant's previous strong expertise, artistic experience, and the vision of a future project. The application itself should be clear and realistic in terms of funding.
Claudia Schmuckli: I hope for a truly ambitious yet realizable project that will have a transformative impact on the field and its public awareness. I don't presume it having any particular form. Quite the contrary, I prefer to let myself be surprised by the possibilities put forth by the artists themselves.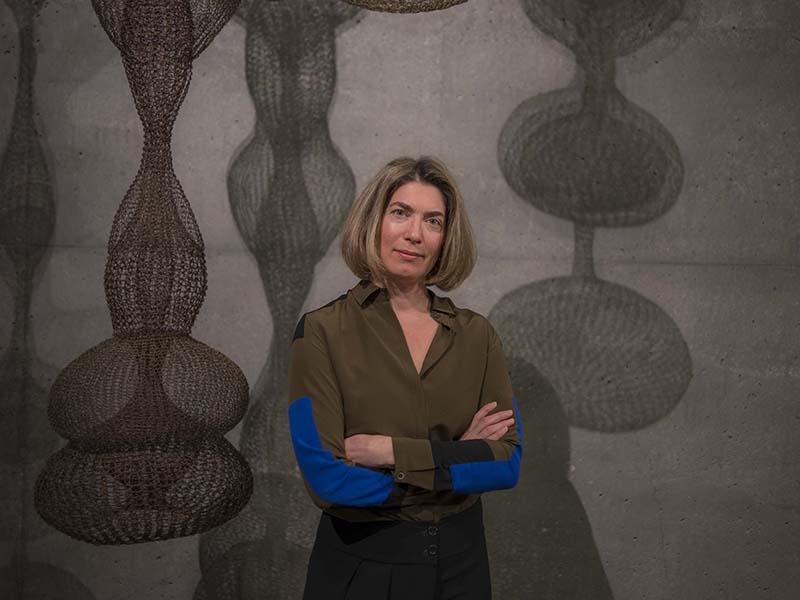 What impact do you think a grant like this can have on the field of art jewelry?
Eija Mustonen: This scholarship provides a good opportunity for an artist who has worked for a long time in the field to make an interesting project, a project that might not have been otherwise done. The project can bring new perspectives to the discussion and thus expand the jewelry field. Such an opportunity to improve the attractiveness of jewelry to the general public also raises it alongside other visual arts. The human body has always been one of the starting points for art making; jewelry brings to the body and to the field of art its own view and strength.
Claudia Schmuckli: Like every major grant, it creates an opportunity for artists to transcend the conditions and limitations under which they operate—different as they may be for each applicant—and prioritize their most urgent concerns both in relation to their own practice as well as the field at large. It encourages ambition and the desire to impact. In doing do, the grant provides a meaningful and resonant service to both the winning artist and the discipline.
Thank you.