Art Jewelry Forum's extensive network of international
gallery supporters
is dedicated to celebrating and showing art jewelry. On Offer is a monthly series that allows AJF galleries to showcase a piece that they've personally selected to tempt and inspire you. Please contact the gallery directly for inquiries. Enjoy!
MUSEUM WORTHY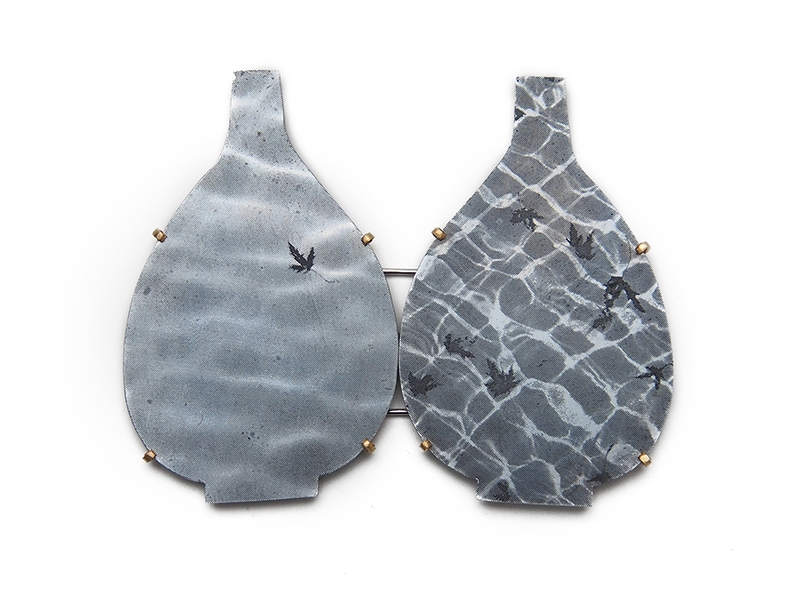 Galerie LA Joaillerie par Mazlo, Paris–Since its invention, photography has been defined as a "captive experience," an expression of life, and even more so of the movements that pass through it. Along with the ferrotypes that she finds at flea markets and collects eagerly, Bettina Speckner frequently uses her own photos. For this brooch, she photo-etched on zinc, a technique related to heliogravure which she learned by herself since qualified practitioners can hardly be found anymore today. In Speckner's work, the selection of images is guided by the search for simplicity. She photographs the normality of everyday life, the essence of life as it can appear anywhere and anytime in the same way. The subjects photographed do not suggest a specific epoch or geographical location in a will to capture a timeless and universal truth like the movement of these tree leaves floating on shimmering water.
CONTACT: Céline Robin
RETAIL: €2,900
MUSEUM WORTHY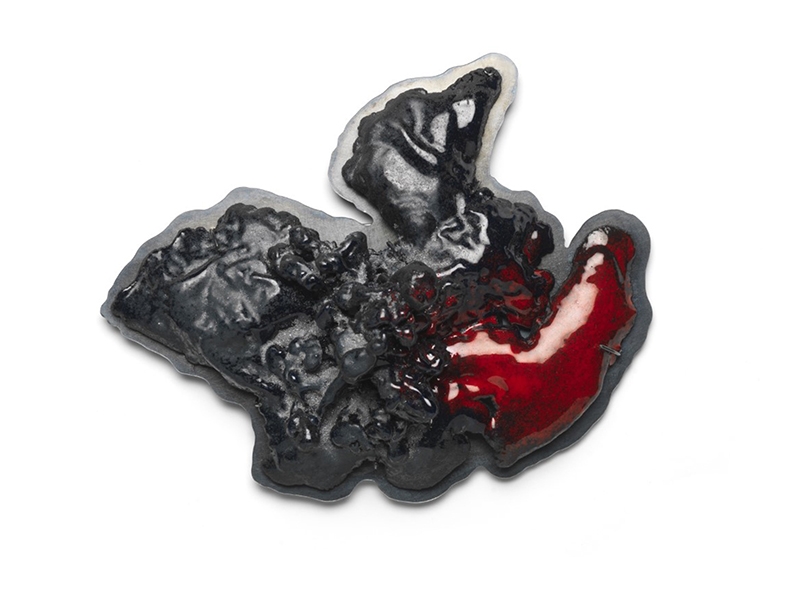 Four–The work of Agnieszka Knap investigates ambiguous shapes. When does a form cease to evoke different associations? Which details in an abstract form are meaningful and crucial for its continued ambiguity? Knap's intention with the It Is What You See series is to offer a challenge of perception. This brooch tells different stories depending on who's watching, and the viewer's individual interpretation is the main issue.
CONTACT: Karin Roy Andersson
RETAIL: €2,200
MUSEUM WORTHY
Gallery Loupe–This neckpiece is part of the new Perception series in which master goldsmith/jeweler/scholar Robert Baines explores the multifaceted relationship between knowing, feeling, and gesture. The artist explains: "Discovering happy faces, sad faces, old faces, and young faces through jubilation and elation can be followed by tears, grief, and sorrow. Wearing the jewelry increases a personal knowing. Likeness exists, but from each angle there is a revelation of the unalike and acquaintances and friendship develop."
CONTACT: Eileen David
RETAIL: US$7,000
MUSEUM WORTHY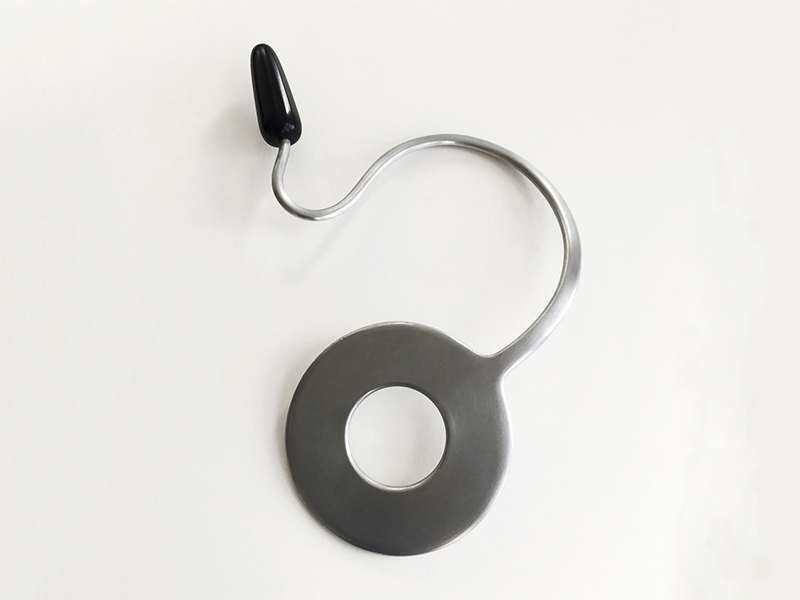 Velvet da Vinci–William "Cactus" Clark was an active and well-known member of the Bay Area arts community in the 1960s and 1970s. Clark employed superb technical skills in a wide-ranging body of work that included outrageously designed jewelry reflecting his progressive political consciousness and keen sense of humor. Clark's work is held in the permanent collections of the British Museum, the Oakland Art Museum, Collection of the City and County of San Francisco, the Los Angeles County Museum of Art, and the Museum of Arts and Design.
CONTACT: Mike Holmes
RETAIL: US$3,500
MUSEUM WORTHY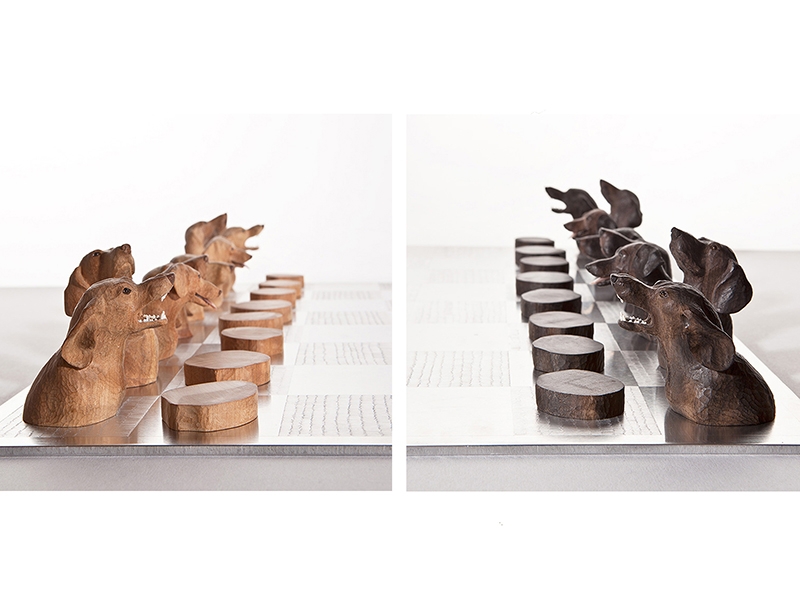 Galerie Door–This masterpiece, a game of chess, is all hand made by Jutta Kallfelz (1975 Arnsberg, Germany). Kallfelz carved these incredibly beautiful chess pieces out of cherry wood and ebony. She inlaid tiger's eye gems for eyes, and carved mother-of-pearl tongues and ivory teeth to personalize the small-scale sculptures. King, queen, rook, knight, bishop–all are stunning characters. You can find out more about Kallfelz's work at Galerie Door.
CONTACT: Doreen Timmers
RETAIL: €20,000
MUSEUM WORTHY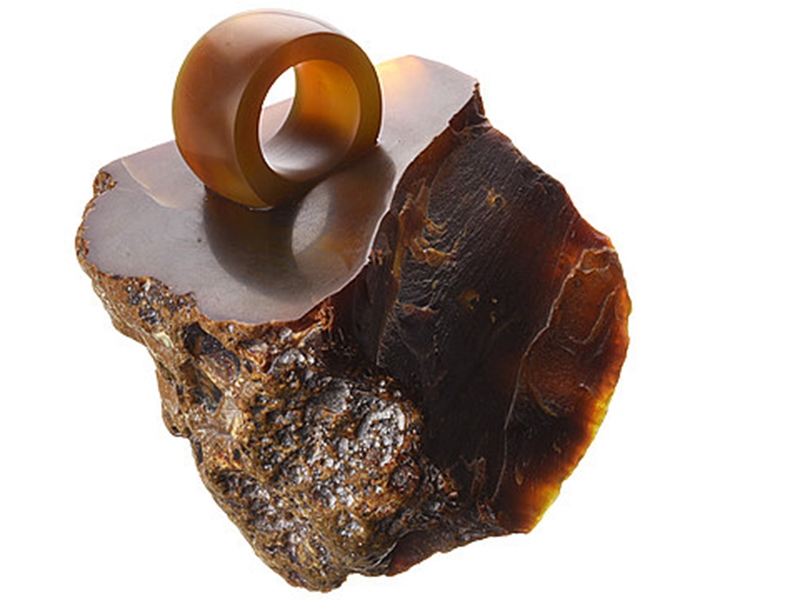 Fingers Gallery–Joe Sheehan (1976) studied contemporary jewelry at Unitec in the mid-1990s, and since then has worked in carving studios throughout New Zealand and visited nephrite-jade deposits around the world. Sheehan's practice explores the contemporary relevance and position of stone carving by playing with social and cultural contexts and by making objects that speak first about their object status and second about their material. "I like to take things that are familiar and remake them in stone, which renders both the material and the form strange," he says. "The strangeness allows me to see things in a new way."
CONTACT: Lisa Higgins
RETAIL: NZ$3,950
MUSEUM WORTHY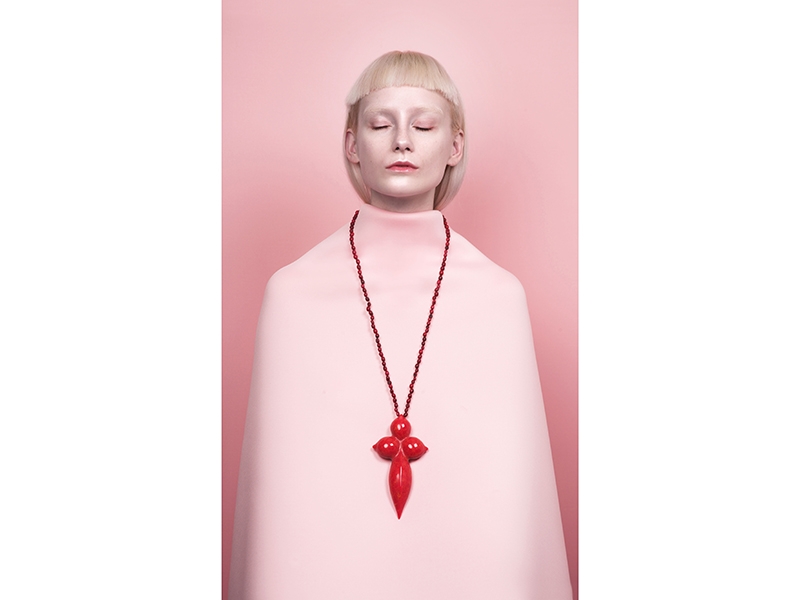 Ra Gallery–Tanel Veenre focuses on the concept of the "primal scream" by expressing his feeling that human beings cannot exist without that scream. The work doesn't look rough or primitive, but one shouldn't be misled by the beauty of the forms, inspired by the smooth aesthetics of automotive design. According to Veenre, religion and carnality are linked; depth can't exist without carnality. Thus, the image of the cross serves as a central motif in his work.
CONTACT: Paul Derrez
RETAIL: €2,210
ESTABLISHED ARTIST
Tinsel Gallery–This bold and graphic neckpiece is by Carine Terreblanche, the head of the University of Stellenbosch's jewelry department, one of the strongest art jewelry programs in South Africa.
CONTACT: Geraldine Fenn
RETAIL: US$350
ESTABLISHED ARTIST
Galerie Elsa Vanier–The Revolution ring, by Agathe Saint Girons, is a hymn to life, the beginning of a story… Mobile and colorful, it reflects the designer's energy and love of life and, once on a finger, it sings the traveling melody of the wearer. The human form is a natural source of inspiration for Saint Girons. Every possible angle of vision is a vector for creativity, whether subject or object, actor or observer, in fusion or in conflict. Many stories without end, like life itself.
CONTACT: Elsa Vanier
RETAIL: From €1,200
MID-CAREER ARTIST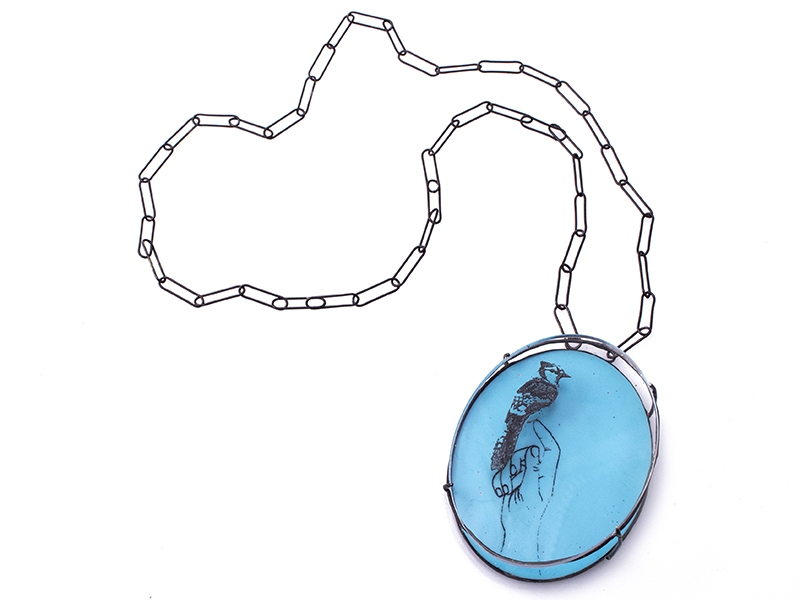 Baltimore Jewelry Center–Kelly Jean Conroy's work focuses on life cycles in nature within a jewelry format. Her specialties are enameling and working with natural materials, including carving bone, piercing mother-of-pearl, and casting. This necklace is part of our current exhibition, In Profile: Modern Cameos. To create the piece, Conroy laser-etched turquoise and acrylic to create a two-part cameo that she then set in sterling silver.
CONTACT: Shane Prada
RETAIL: US$350
MID-CAREER ARTIST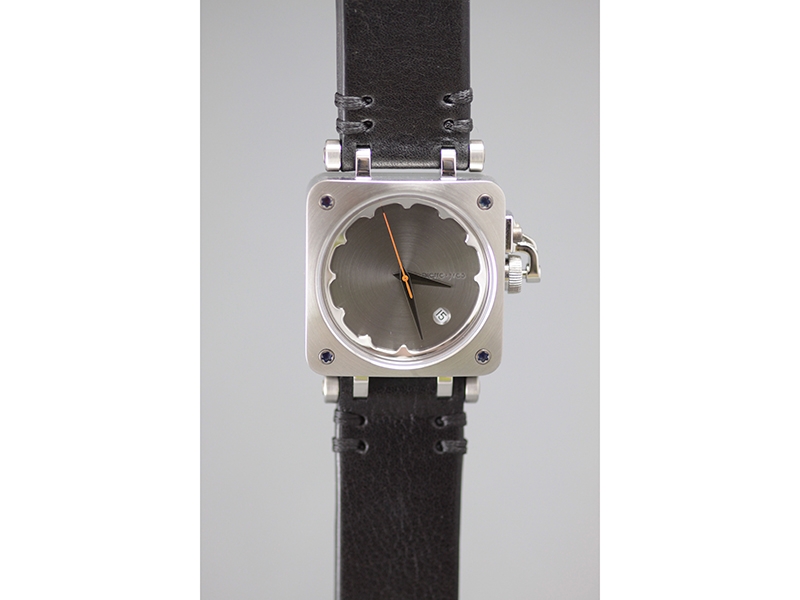 L. A. Pai Gallery–This watch by Pierre-Yves Paquette has been hand-fabricated from surgical-grade 316L stainless steel, with sapphire glass on both the front and back (1.8 mm top; 0.9 mm underneath), crystals, ETA 2824-2 automatic Swiss movement, and a black calf leather strap. It's waterproof up to 50 m. Individually numbered with a warranty of two years on parts and labor and on any fabrication/regular use defects.
CONTACT: Lisa A. Pai
RETAIL: CAN$3,170
MID-CAREER ARTIST
PLATINA Stockholm–Julia Maria Künnap is known for her gemstone work, which she masters with an incredibly precise and time-consuming process. This pair of earrings in horn belongs to her series Brush Strokes, for which she was awarded the 2018 Herbert Hofmann prize in Munich. Twenty years ago, at the academy, her professor gave the students the assignment of drawing a line on a sheet of paper and translating it into a piece. It was way too difficult for all of them, but two decades later, Künnap understood the task and made this series.
Künnap graduated in 2004 from the Estonian Academy of Arts. Before that, she studied at Konstfack in Stockholm. She has also been the artist in residence at Alchimia, in Florence.
CONTACT: Sofia Björkman
RETAIL: USD$1,100
EMERGING ARTIST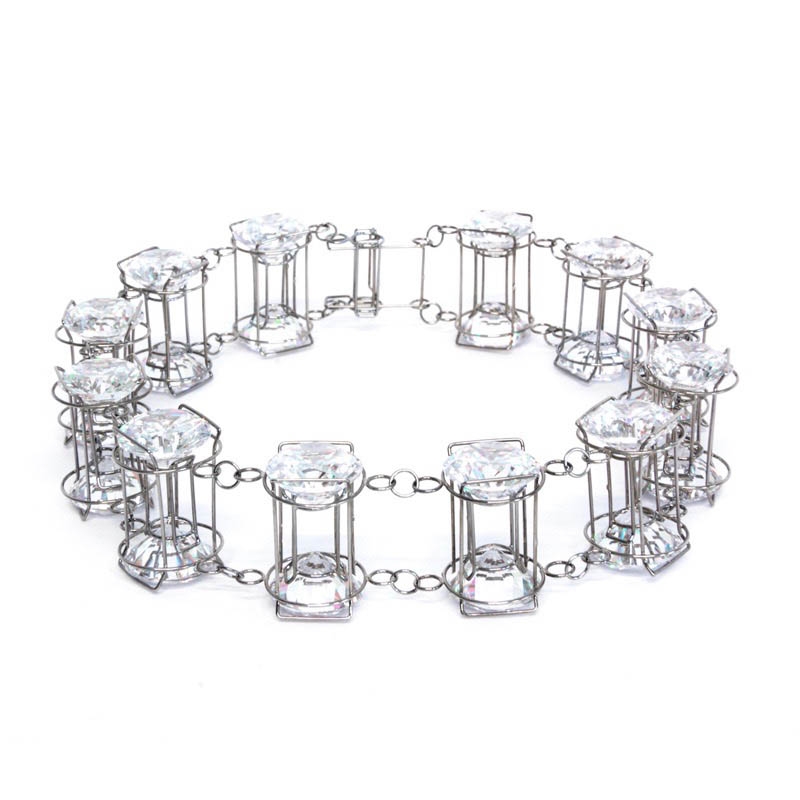 Galerie Rob Koudijs–Faceted gemstones are almost synonymous with the typical classic piece of jewelry. Now that diamonds can be produced synthetically–from pure carbon, as well as zirconium oxide–there are nicer things to do than just produce small trinkets for middle-of-the-road rings. Why not look beyond the horizon when the sky is the limit? Adam Grinovich rose to the challenge and started working with cubic zirconia in quantities and with measurements utterly unfeasible with real diamonds.
CONTACT: Rob Koudijs
RETAIL: €4,200
EMERGING ARTIST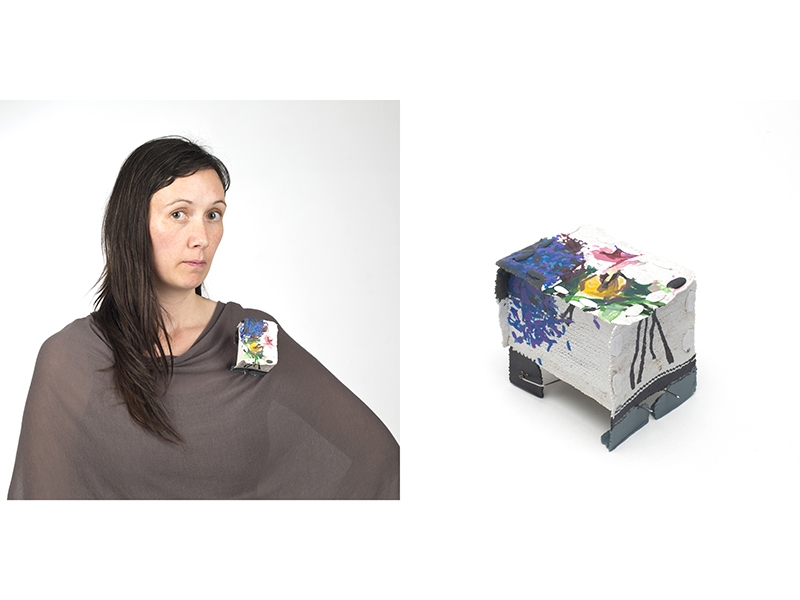 Ornamentum–Voluminous in scale yet lightweight and very wearable, with an almost folk-art painterly floral motif, this brooch by Shelley Norton belies a bold and fascinating use of materials. From the artist: "The pieces are made out of plastic shopping bags–they are not colored by me–I often get asked that. I cut the bags, knit them on fine needles; the blocks of background color are added during the knitting. I then melt the plastic flat and then layer up the image, as in painting, but I am melting each piece as I work on the image. Slots are cut, and I construct the pieces into 3D objects, melting the tabs, and riveting and adding the brooch pin. Little thought about floral sprays that adorn humans like fancy packaging. A nod to Otto Künzli's wallpaper brooches, one to Eduard Manet's small paintings of floral bouquets, another to the lavish packaging of boxes of chocolate. Plastic, the great imitator, leveling and flattening hierarchies of value."
CONTACT: Stefan Friedemann
RETAIL: $1,700
GALLERY CHOICE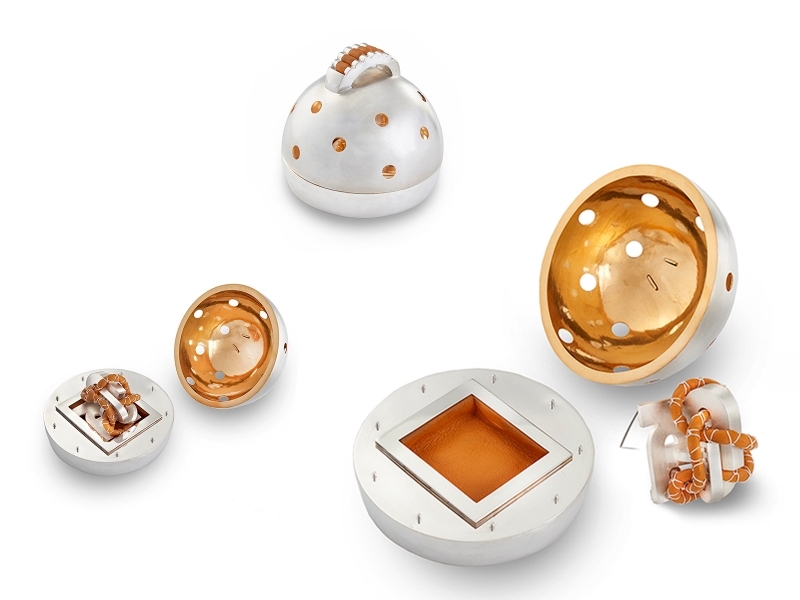 In the Gallery at Brooklyn Metal Works–"If jewelry comes alive when it is worn, then in making this niche for this brooch, I wanted to give the piece a life even when it is off the body," says David Hardcastle. He continues to be enthralled by the problem-solving discipline of jewelry design and the captivating physicality of a sculpted object. In Brooch and Its Niche, Hardcastle meticulously creates a work that is equal parts art object, container, and jewel. Each component seamlessly integrates into a greater whole while also standing on its own as an independent piece. With considerable technical fabrication skills, Hardcastle creates miniature worlds of wonder whose weight and substance can be held in the hand and worn on the body.
CONTACT: Brian Weissman
RETAIL: US$8,000
GALLERY CHOICE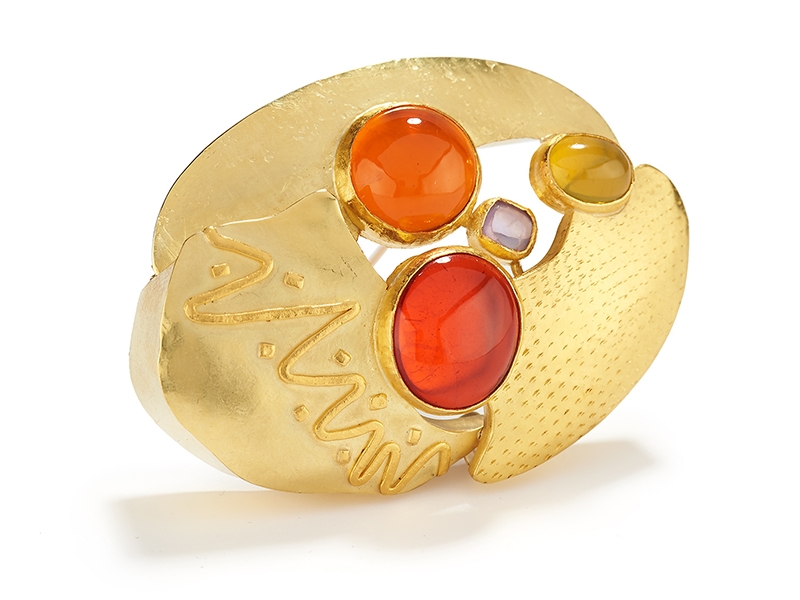 Patina Gallery–An energetic expression of fire and light, the Fire Opal Brooch by Nancy Michel awakens pattern and movement that exudes from every angle. Embracing strategic positioning of negative space, Michel looks to inspire narrative between her subjects within the space. Fire opals, lemon opal, and lavender sapphire balance and jounce relative to one another within the delicate plane in which they live. Bits of textured high-karat gold carry the piece and adjacent is a lively compilation of abstract progression, which travels across the finished form. This brooch, concurrent with the remaining pieces by Michel and her partner, Alexandra Watkins, are currently featured in Patina's first virtual exhibition, Mastering a Friendship, available now through November 2, 2018. See their compelling story and remaining collection at patina-gallery.com
CONTACT: Allison Barnett
RETAIL: US$5,585
GALLERY CHOICE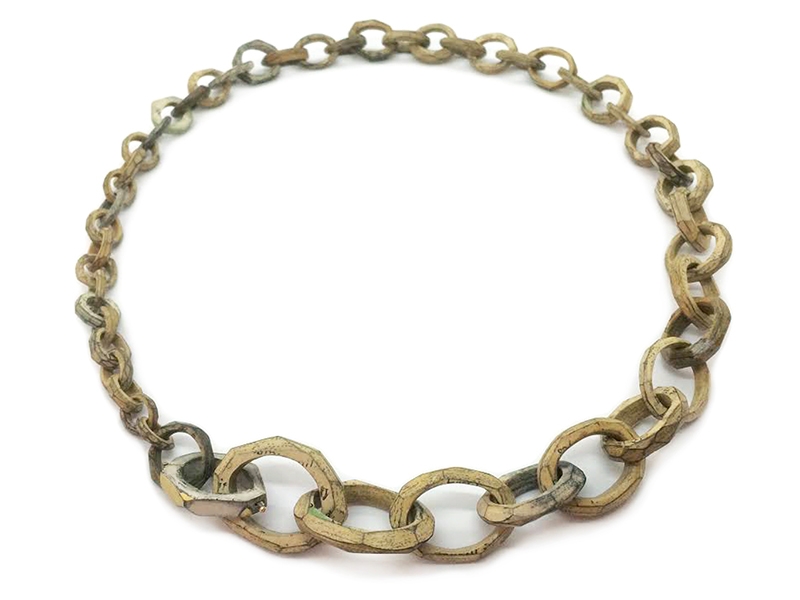 Heidi Lowe Gallery–Alex Hopp glues the pages of books together, one by one. When a substantial block of material has been formed, pressed, and dried, she saws and carves individual links to create a paper chain. By engaging in a process focused on minute details and repetitive behaviors, Hopp shines a spotlight not only on the habits of obsessive compulsive disorder, but also the practice of the goldsmith. "My intention is to positively reframe perceptions of OCD characteristics by recognizing its inevitability in the skills of the goldsmith, and many highly valued cultural practices," she says.
CONTACT: Heidi Lowe
RETAIL: US$2,000
GALLERY CHOICE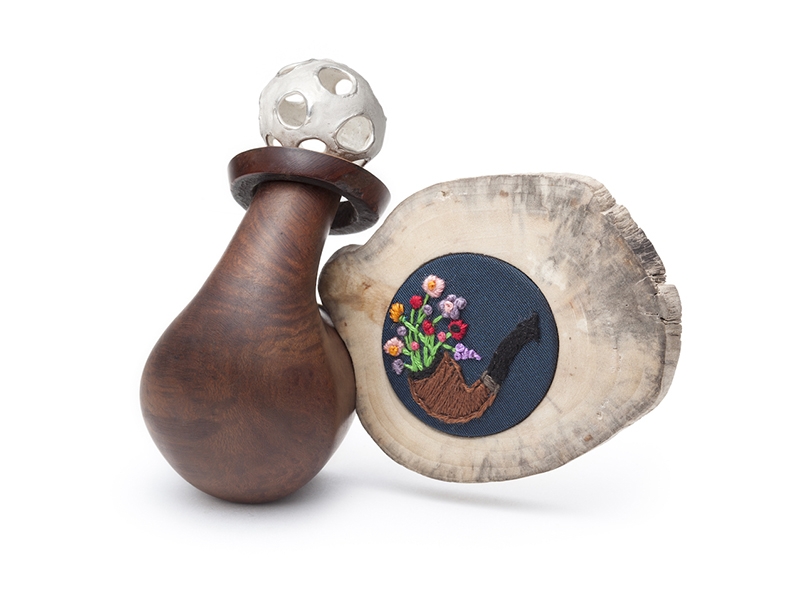 Galerie Noel Guyomarc'h, bijoux et objets contemporains–Using objects from her personal childhood, sometimes family belongings, Josée Desjardins chooses to share a specific time of her life, bringing together a reconciled past and reinvented future into pieces inspired by the items she has collected throughout the years. By using and reworking them, she reclaims her own history. For almost 40 years, Desjardins has been one of the foremost artists in the field of Canadian contemporary jewelry.
CONTACT: Noel Guyomarc'h
RETAIL: CAN$1,500
GALLERY CHOICE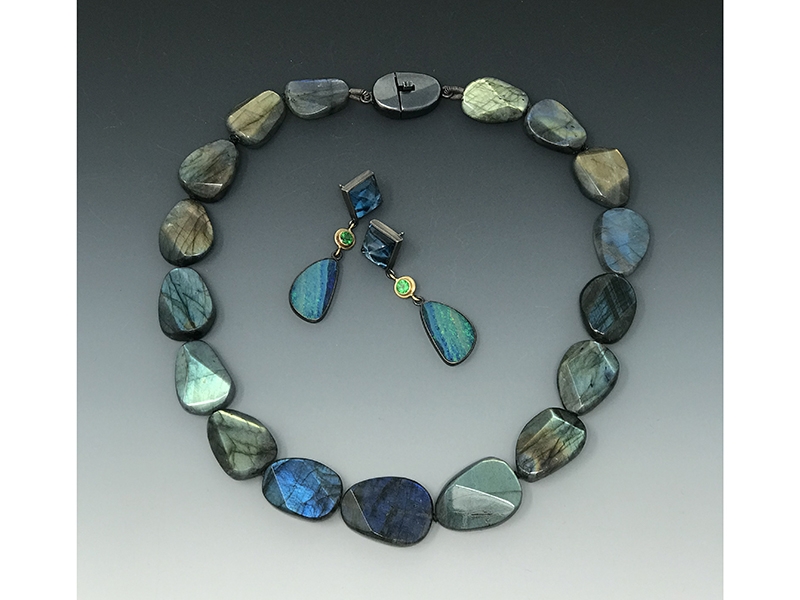 Taboo Studio–The exquisite blue green labradorite in the necklace was mined in Madagascar and cut in India. The box clasp was designed and made by Steven Brixner. The gemstones in the earrings were hand selected to complement the colors in the labradorite.
CONTACT: Jane Groover
RETAIL: Necklace US$3,850; earrings US$3,140
GALLERY CHOICE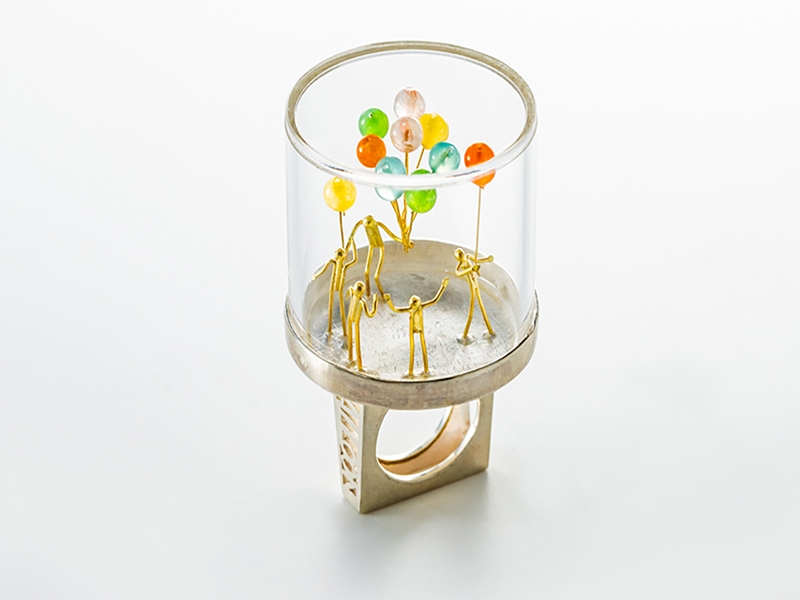 myday-byday—"I would like to make jewelry feel like a home to go back to," says Asagi Maeda, "a safe place. There, you can feel secure and free to be truly yourself. A place where nothing can hurt you, where you don't need to be afraid. You can play as you did when you were a child, and the earth is warm to hold you. I want my jewelry somehow to connect to the most beautiful parts in your heart, since I believe that that is the true jewel."
CONTACT: Laura Helena Aureli
RETAIL: €940
GALLERY CHOICE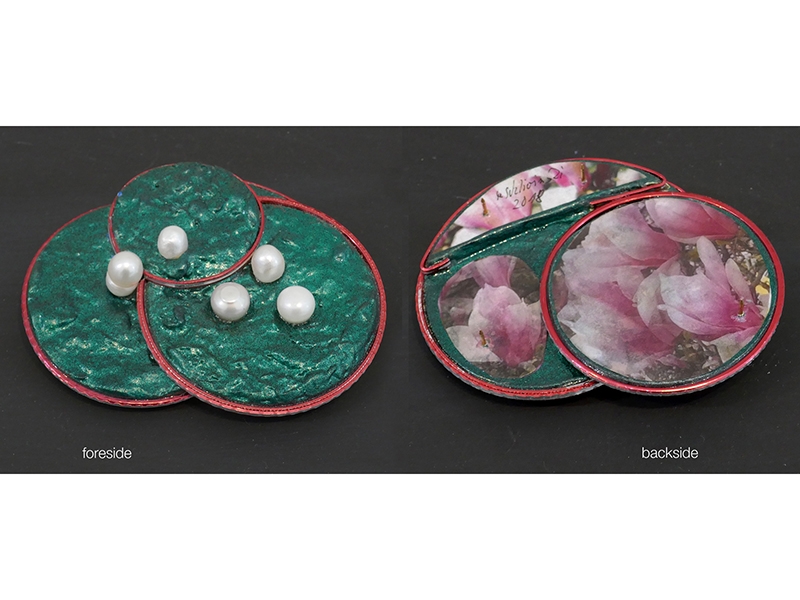 Galerie Spektrum–Marianne Schliwinski works with papier-maché, paint, lacquer, and found objects. Often she tells us little stories with her jewelry. This brooch transports you to small lakes with lotus flowers, in a warmer region of the world, where you can sit beachside and relax.
CONTACT: Jürgen Eickhoff
RETAIL: €2,100