Irene Belfi recently opened her eponymous jewelry gallery in Milan, Italy. The Italian gallerist has traveled extensively, and she interned at Galerie Marzee before opening her own space. In this interview, we talk about Belfi's decision to become a gallerist and the inspiration behind her minimal but intriguing gallery interior.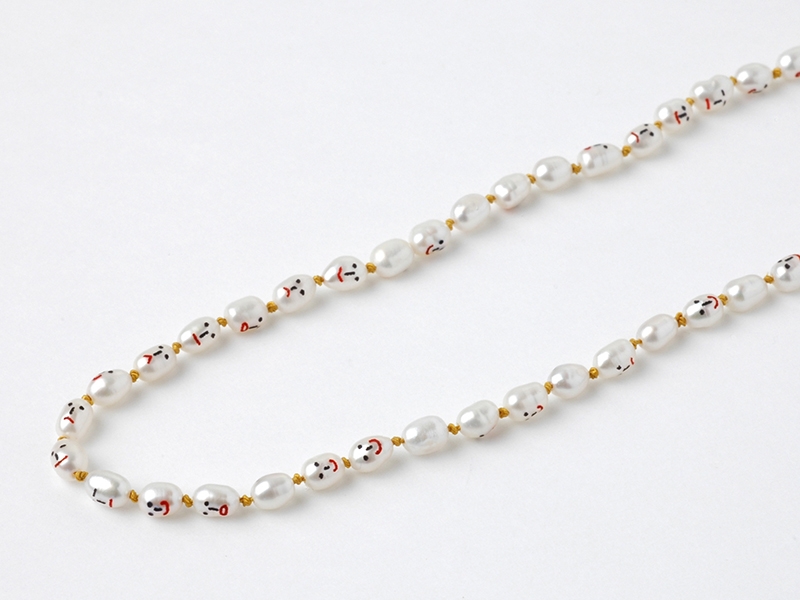 Olivia Shih: Tell us a little about yourself. What did you study in school, and what were your experiences prior to becoming a gallerist?
Irene Belfi: I'm 26 years old, and I'm from beautiful Italy. My experiences started when I was very young, when I was lucky enough to travel a lot and had a mother who raised me to be curious.
I've always been very passionate about arts, crafts, and design–so much so that I decided to study fine arts and contemporary art in Milan, did an exchange program in Rotterdam, and returned to Italy to study for two years at Alchimia. I've also spent a few months in Japan and worked at Marzee, and all these experiences led to my decision to open the first space dedicated to contemporary jewelry in Milan.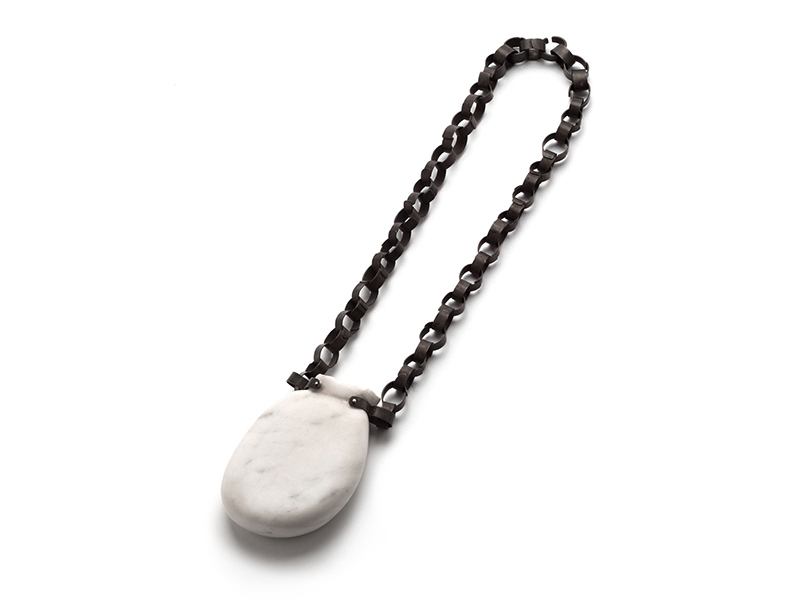 Did anything else influence this decision?
Irene Belfi: Since I was at the academy, I've always found myself giving advice to my colleagues and really wanting to help them promote their work. I love talking in front of people and sharing my passion for the arts, all elements that changed my mind from becoming an artist to a gallerist. There's a need to educate and share the beautiful works that are part of this incredible and fascinating world. Working at Marzee was a very intense and educational experience. We took part in many art fairs, where I was able to practice my skills as a gallerist and experience all the hard work behind promoting contemporary jewelry!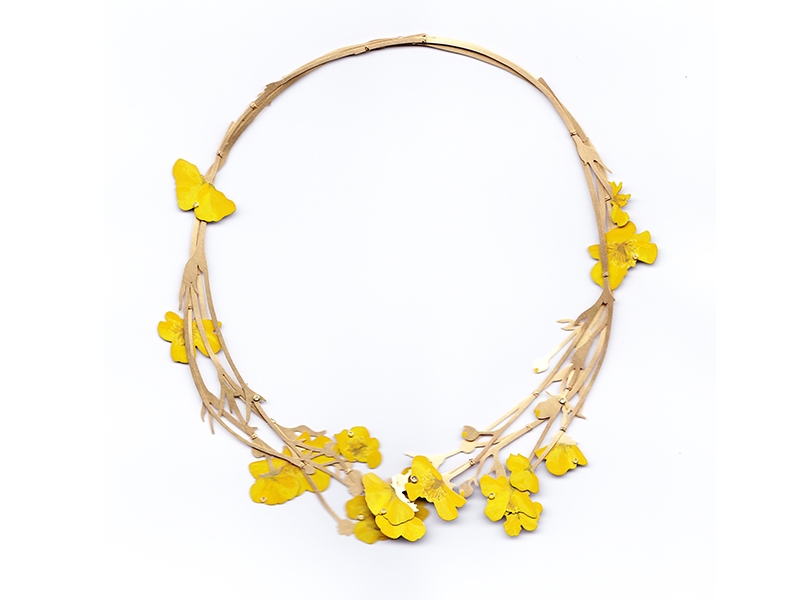 What does contemporary jewelry mean to you?
Irene Belfi: There's a lot that can be said about contemporary jewelry, but I think what's most fascinating for me about this art practice is the uniqueness, and the relationship it has with the body and with the public. I always say that there's nothing more beautiful than being able to wear a piece of art.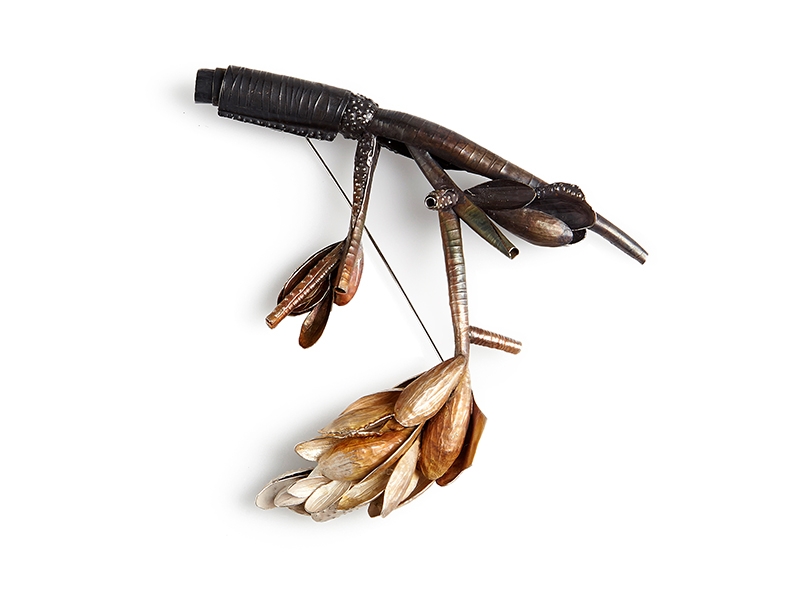 Your work has led you to travel and to live in various countries, such as Japan and the Netherlands. Have your travels influenced how you think about contemporary jewelry and curate shows at your gallery?
Irene Belfi: Absolutely! Everything I've done and seen and everyone I've met influence my taste and who I am today, and I couldn't be happier. I can see how Japan and Holland influenced my taste and my way of thinking. Those two countries have aesthetics that are very different from Italy. In Italy, we're often overwhelmed with decorations in architecture, design, and even in jewelry, but Japan and Holland made me appreciate simplicity. That's also why we decided to create a very minimalistic space made with beautiful and elegant materials.
Contemporary jewelry is catching on in a number of East Asian countries. You've been to Japan, but are there any other countries you'd like to visit to explore the local contemporary jewelry scene?
Irene Belfi: I was talking about this just few days ago. I visited Taiwan, which is slowly approaching contemporary jewelry, but I think right now China is making big steps into this world, and I'm very curious to discover more!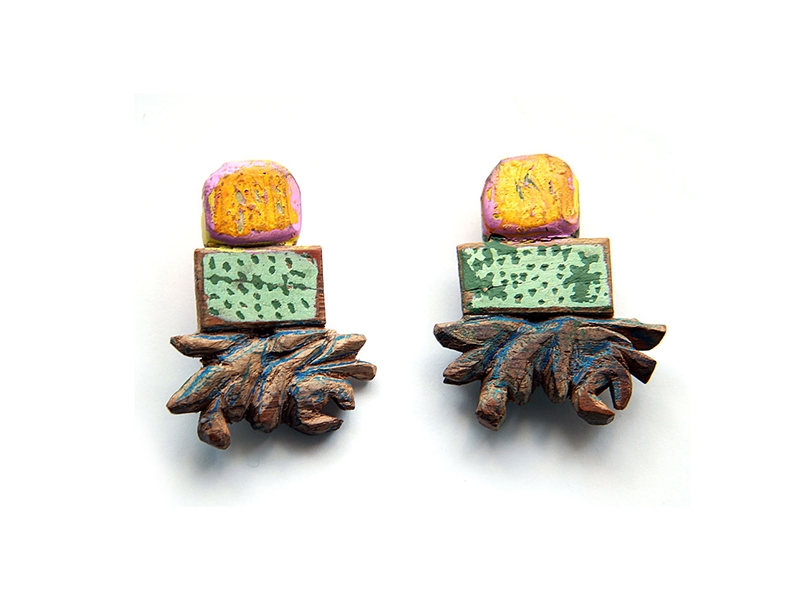 Unlike the stereotypical white room, your gallery is populated with pedestals and shelves in a variety of geometric shapes. What was the thought process behind the interior design of your gallery?
Irene Belfi: I always thought that having a "white cube" gallery was kind of intimidating, and that's why I worked with Quintus Kropholler, a Dutch interior designer. We decided to create a warmer environment. He took inspiration from Milanese architecture and came up with geometrical shapes that allow me to rearrange the pedestals in many different ways, creating various combinations. The choice of a light wood color brings me back to the Japanese minimalism that I've always loved.
The Irene Belfi Gallery is the first of its kind in Milan and features a smattering of contemporary jewelry from international artists. Do you think the people of Milan are prepared to have their definition of "jewelry" challenged?
Irene Belfi: No one is ever really ready for contemporary jewelry. There's a lot of confusion about what contemporary jewelry is and what it's not, and my mission here in Milan is to educate and help the public appreciate this "new" way of looking at jewelry. The Milanese are without any doubt the right Italian public for this, but it's going to take a lot of time.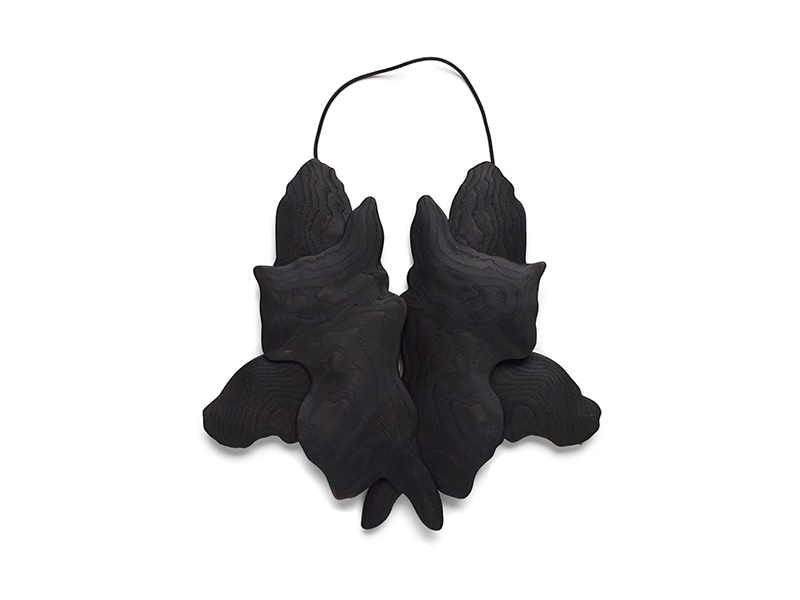 What kind of audience do you hope to draw to Irene Belfi Gallery?
Irene Belfi: Italians, foreigners, young people, old people, men, women, any kind of audience that can appreciate the hard work that artists do to create their pieces.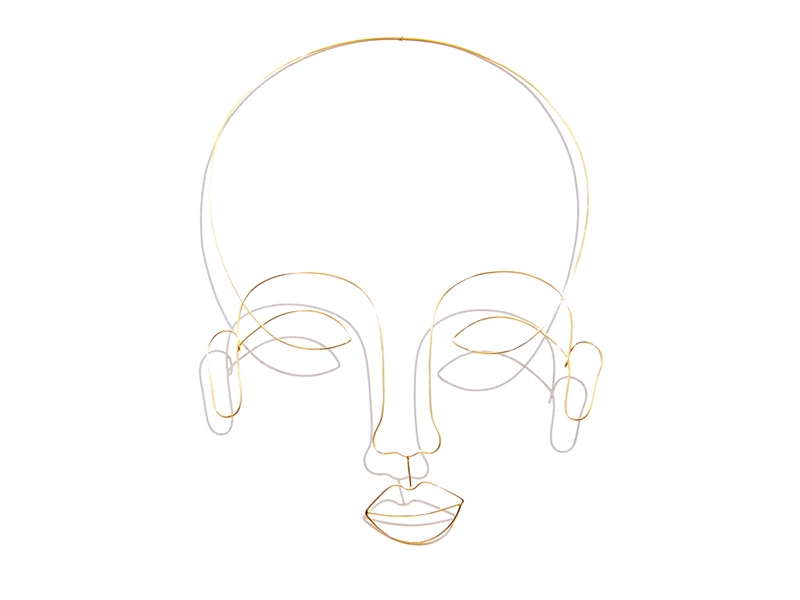 Akiko Kurihara, Karin Herwegh, and Benedikt Fischer are just a few of the jewelry artists whose work you showcase at your gallery. How did you find and select the jewelry artists you currently represent?
Irene Belfi: I think a lot of it is about instinct. When I select an artist, I consider how passionate I am about their work (this is necessary for me to be able to sell it) and how much Italians can appreciate it. I then contact the artist, and if we both like each other, then we start our collaboration. Every collaboration is a little bit of a new challenge.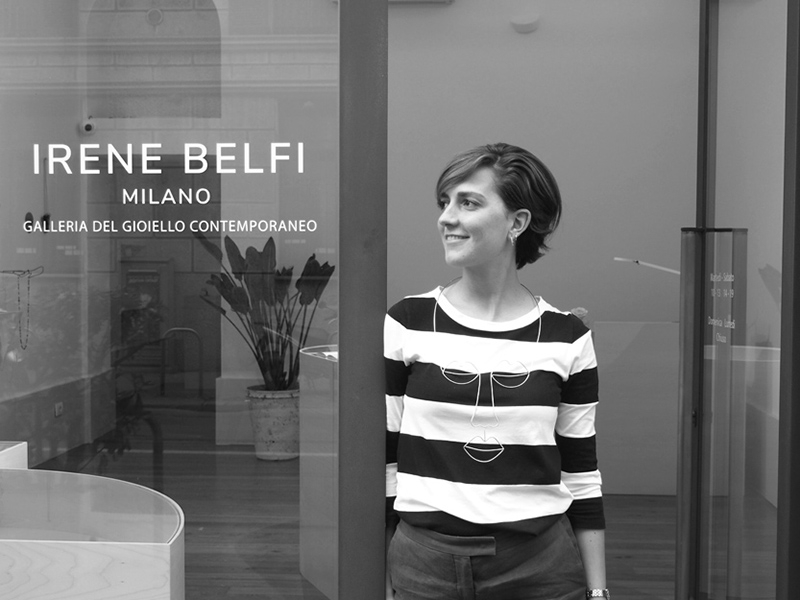 Have you recently read or heard anything thought-provoking? Would you share it with our readers?
Irene Belfi: At the moment I only read non-fiction books and often more than one at a time. I just read Eating Animals, by Jonathan Safran Foer, which I had wanted to read for many years but never felt ready to. Not going to say much about it because it's a very delicate argument, but I personally think everyone should be aware of this issue!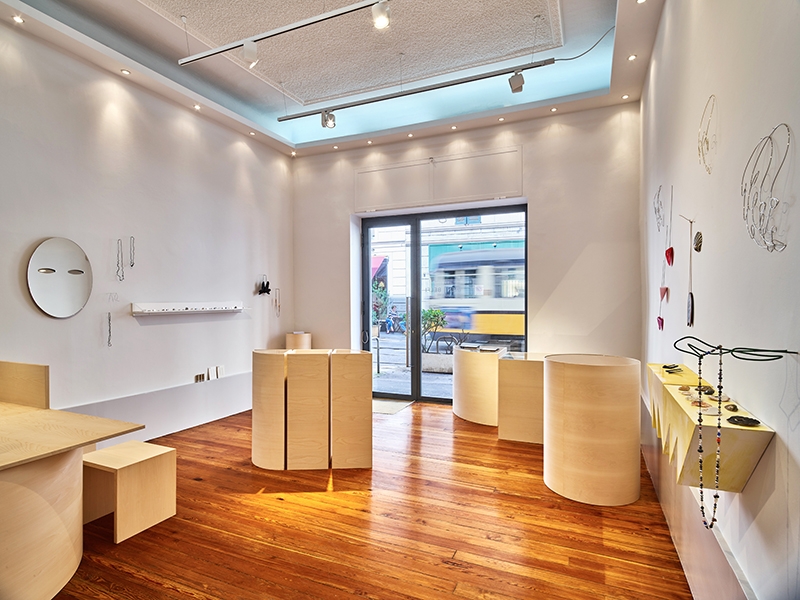 After my trip to India this summer, I started reading Untouchable, by Mulk Raj Anand. It was first published in 1935, but it describes a situation that's still present in India today.
The last book I started is called The Expulsion of the Other, by Byung-Chul Han, and it addresses issues with which our younger generation is living nowadays. We live in a world of excessive communication in which we are all together through social media all the time, but this communication is bringing us complete loneliness. We want to be part of a community that understands us, that makes us feel appreciated, but we fake communication because what we're really looking for is the reflection of ourselves in others and a confirmation of ourselves. A very thought-provoking book and absolutely real!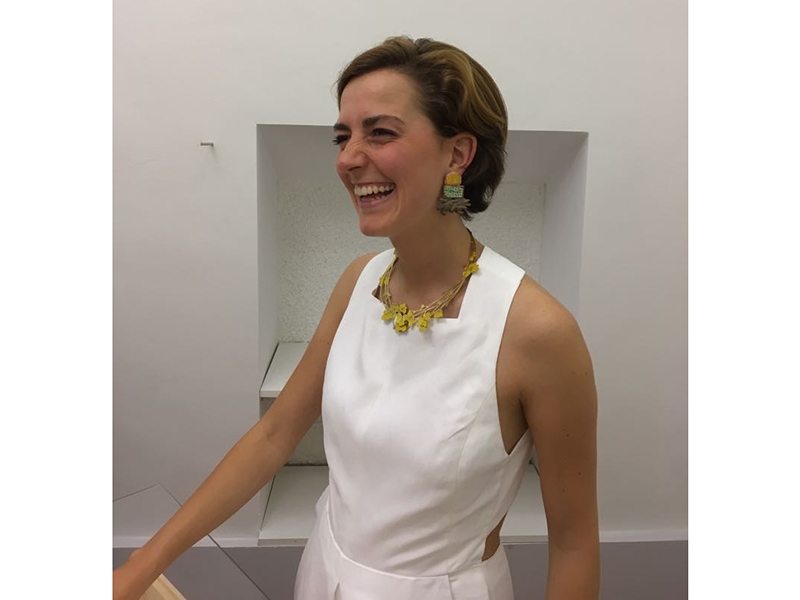 Thank you.