Art Jewelry Forum is pleased to share the news that members of our community find noteworthy. Is something missing? The success of this compilation of compelling events, exhibitions, and items of interest to the jewelry community depends on YOUR participation.
If you're a member of AJF, you can add news and ideas to the monthly report by going here. If you aren't a member, but would like to become one, join AJF by making a donation.
JEWELRY EVENT—STARTS TOMORROW
ŠperkStret 2020 takes place online November 3, 4, and 5, 2020, with the theme being "Body Politics and Jewellery." Presenters include Karen Pontoppidan, Pravu Mazumdar, Katarína D. F. Siposová, Katja Prins, and Ilaria Ruggiero. This is the biennial conference's 10th year, and an accompanying program of exhibitions has been taking place since late September. Get more information.
ANNOUNCEMENT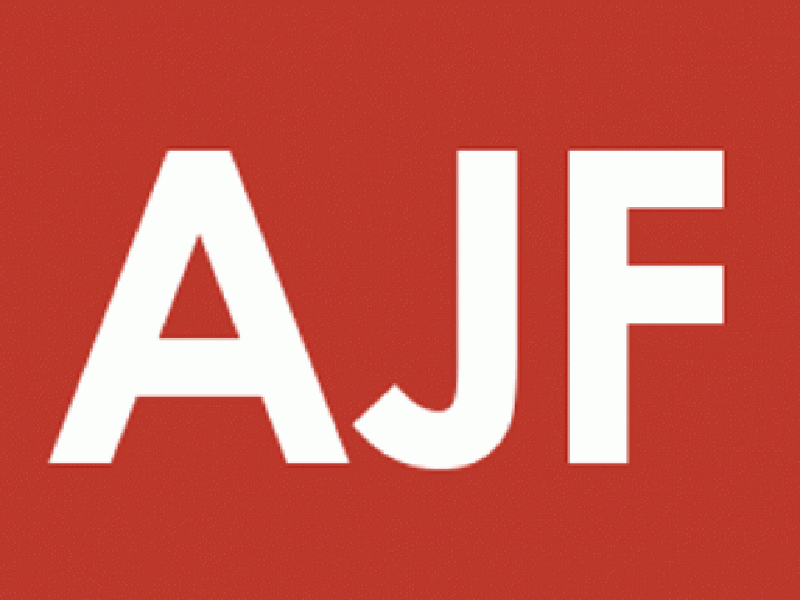 If you missed any of our AJF Live events, no problem—we record them all and post them on our website, which means you can watch (or rewatch) them whenever you like. Here's a list, with links to the videos:
AJF Live with Ruudt Peters
AJF Live with Fingers gallery
AJF Live with Parcours Bijoux 2020
AJF Live: AMEND, a Secret Identity Project exhibition—curated by Kerianne Quick & Jess Tolbert
AJF Live with Robert Lee Morris
AJF Live with Erin S. Daily and Brian Weissman, of Brooklyn Metal Works
AJF Live with Rebekah Frank
AJF Live with Iris Eichenberg
AJF Live with Jewellery and Protective Objects for the 21st Century, Concept by Cristina Filipe
AJF Live with matt lambert
AJF Live with Georgina Treviño
AJF Live—Heaven in New Haven: American Jewelry at the Yale University Art Gallery
AJF Live with Masumi Kataoka
AJF Live with Aaron Decker
AJF Live with Sharon Massey
AJF Live with Tanel Veenre
> AJF Live with Ela Bauer and Esther Knobel
AJF Live: Artists Interview Artists—emiko oye and Nikki Couppee
AJF Live: The Baltimore Jewelry Center Presents Site Effects: Jewelry on Both Sides of the Atlantic, Curated by Anja Eichler and Katja Toporski
AJF Live: Doug Bucci and Elisabeth Agro
AJF Live: Athens Jewelry Week Founders Niki Stylianou & Erato Kouloubi, with Special Guests Liana Pattihis and Sofia Björkman
AJF Live: Athens Jewelry Week Founders Niki Stylianou & Erato Kouloubi, with Special Guests Angelos Konstantakatos & Lucie Houdková
AJF Live: Nicolas Estrada
AJF Live: Gallery Loupe—One World/40 Artists Respond to COVID-19
AJF Live: Lynn Batchelder
AJF Live: Mallory Weston
AJF Live: MJ Tyson
AJF Live: Lore Langendries
ANNOUNCEMENT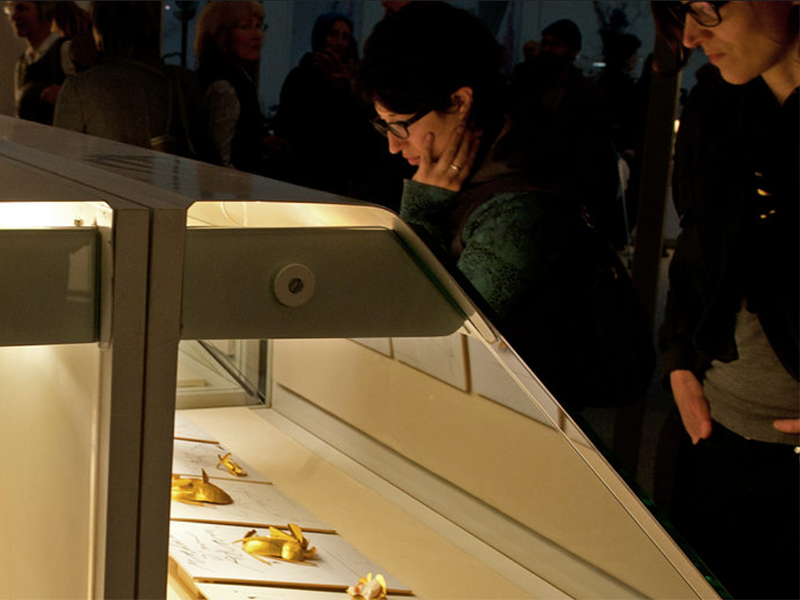 Schmuck 2021 has announced the selected artists. "The selection for the year 2021 will again be particularly interesting due to the comparison of the work of well-known and very well-known jewelry makers and the work of young designers, who were selected by the Australian artist Helen Britton," said Wolfgang Lösche, the head of the event. There were 670 applicants from 43 countries, with 63 participants from 25 countries selected: Miki Asai, Ela Bauer, Peter Bauhuis, Marcus Biesecke, Zoe Brand, Caroline Broadhead, Victoria Bulgakova, Yi Cao, Sebastien Carre, Attai Chen, Sungho Cho, Conversation Piece, Giovanni Corvaja, Bettina Dittlmann, Patricia Domingues, Veronika Fabian, Karl Fritsch, Joohee Han, Kyoko Hashimoto, Svenja John, Cara Johnson, Junwon Jung, Ryungjae Jung, Nikita Kavryzhkin, Beppe Kessler, Inari Kiuru, Jutta Klingebiel, Takashi Kojima, Yojae Lee, Helena Lehtinen, Gigi Mariani, Yutaka Minegishi, Shinji Nakaba, Shelley Norton, Jieun Park, Kirsti Reinsborg Grov, Karin Roy Andersson, Giulia Savino, Fabrice Schaefer, Misato Seki, Pedro Sequeira, Karin Seufert, Leslie Shershow, Carina Shoshtary, Silke Spitzer, Akwele Suma Glory, Coco Sung, Fumiki Taguchi, Mirei Takeuchi, Edu Tarin, Christopher Thompson Royds, Silke Trekel, Fabrizio Tridenti, MJ Tyson, Raewyn Walsh, Julia Walter, Asami Watanabe, Lisa Waup, Mallory Weston, Chou Yu-tzu, Annamaria Zanella, Lifu Zhou, and Petra Zimmermann. Congratulations, all!
ANNOUNCEMENT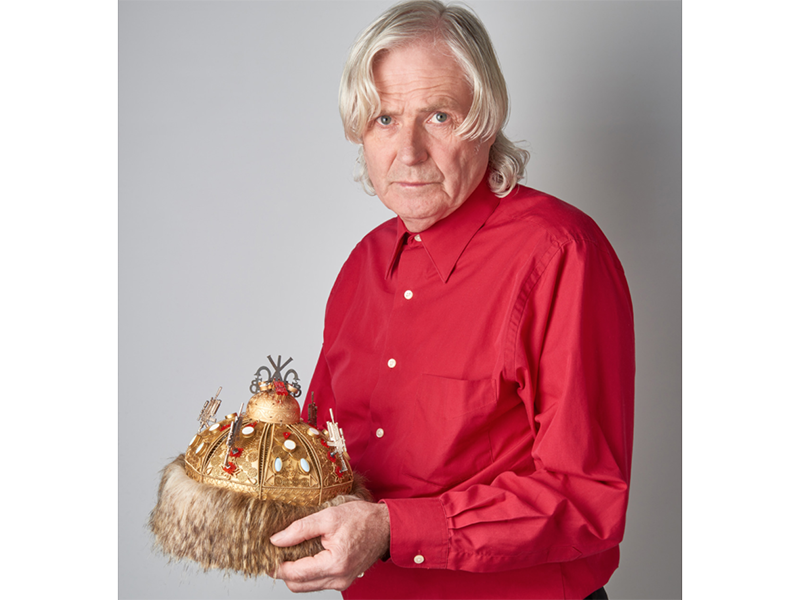 The Australian Robert Baines will be honored as a modern classic at Schmuck 2021. He's a goldsmith and Professor Emeritus from RMIT University, Melbourne. Research into the ancient granulation technique created the basis for his extensive contemporary oeuvre, in which humor and the subject of the "fake" play a role. His multifaceted practice has included international exhibitions, publications, and lectures for 50 years. In his home country he was awarded the title of Living Treasure. His works are in numerous renowned public collections. The international and national prizes he has won include the Bavarian State Prize (2005), Friedrich Becker Prize (2008), and Herbert Hofmann Prize (2013); he has participated in the Exempla – Master – Forum (2015), the Cicely and Colin Rigg Crafts Prize in the National Gallery of Victoria (1997), and the Seppelt Contemporary Art Award (1998), Sydney. With his work, Baines has had a lasting impact on contemporary designer jewelry internationally.
ANNOUNCEMENT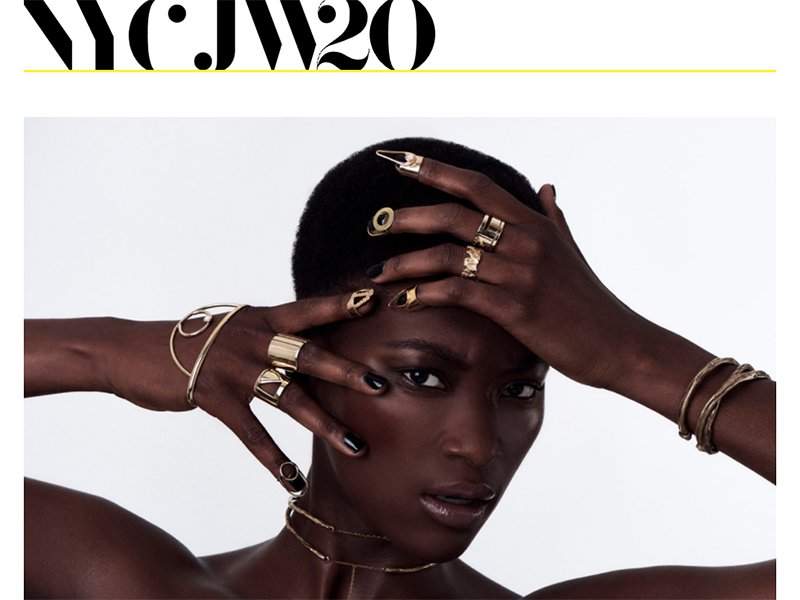 New York City Jewelry Week takes place November 16–22, 2020. It will feature 80+ live events, 15+ international exhibitions and projects, and four platforms to explore. The message is "jewelry for all." See the list of events. (All events will be held online.)
ANNOUNCEMENT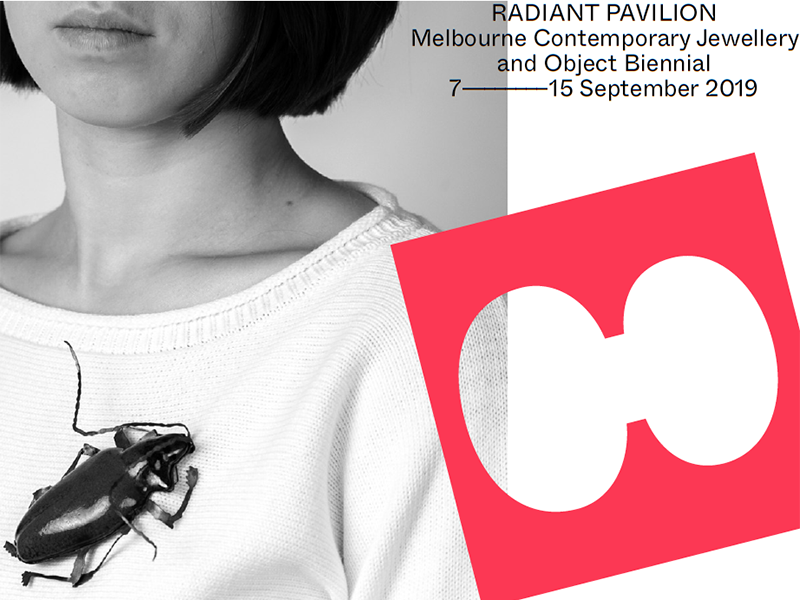 Radiant Pavilion has announced it will take place next year: September 4–12, 2021. "The opportunity to connect through Radiant Pavilion is as important as ever," said the announcement. "Perhaps more so, given the current distance between us all, and the ways our world is changing. This year has also provided space to reflect on what matters to us, and for many, it's been a time of exploration and deep creativity. Radiant Pavilion has always been a snapshot of current practice, reflecting the evolving approaches to practice and presentation that make our field so vibrant and open to possibility. We have no way of knowing what our circumstances will be next year; travel and social interaction may well still be limited. With this in mind, we're approaching programming with as much flexibility as possible, and we encourage everyone to participate to whatever degree feels comfortable, manageable, and meaningful." You may submit proposals starting November 27, 2020.
EXHIBITION—GALLERY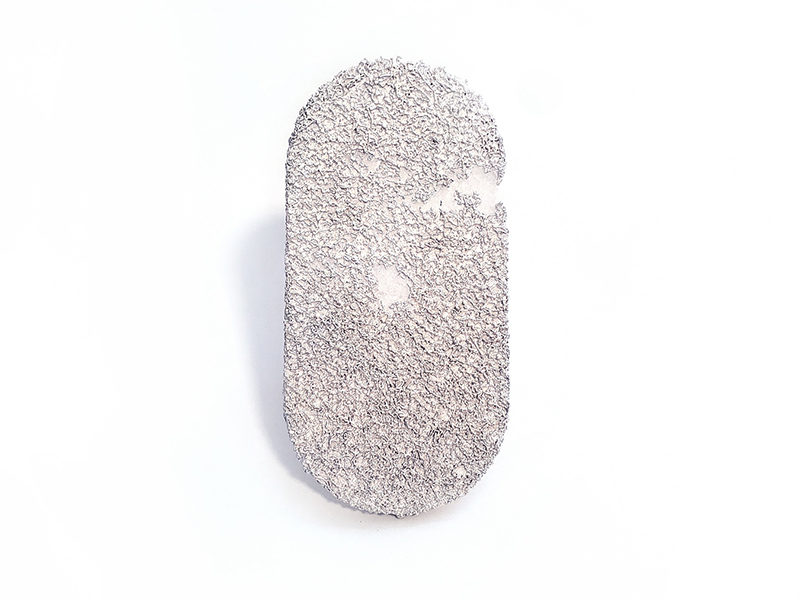 The Baltimore Jewelry Center's next exhibition, Handmade Hacking, is on view through November 27, 2020. Computer-aided technology is no longer new. Over the past several decades, industry professionals and artists alike have explored and expanded digital technology, developing the tools and materials available to create a visual language built in the virtual sphere. Handmade Hacking asks what happens when the maker is interested in using the technology, not as an end, but as a means to push beyond the software. What happens when the artist moves deftly from handmade to digital and back again, blurring the distinctions between the methods of making? How many stages or degrees of separation might exist from design to outcome? Featuring work by Erica Bello, James Betts, Sofia Björkman, Emily Cobb, Jeremy Diamond, Ben Dory, Stefan Gougherty, Lia Huntington, Maria Konschake, Maia Leppo, Florian Milker, Sarah Montagnoli, Annika Pettersson, Darja Popolitova, Gretchen Schreiber, Ellen Sisti, Katja Toporski, Devyn Vasquez, Aric Verrastro, Mallory Weston, Danny Xiu, Yingqi Puffy Zhao, and Gabriel Zwilling.
EXHIBITION—GALLERY
Jewelers'Werk Galerie presents in the company of silence, an exhibition of new work by artist jeweler Lydia Martin, through November 13, 2020. The show can be viewed in person at the gallery, or virtually. This exhibition comprises necklaces, brooches, rings, and earrings, all hand-fabricated using hollow construction techniques and a hydraulic press to help create the surface depressions and defined edges. in the company of silence is a quiet investigation into time, material, and belief. Originally scheduled to be shown last April at Jewelers'Werk, this body of work has become a culmination of the artist's pause through COVID and her subsequent new beginning. "This pause felt endless, sitting like a list of questions unable to be answered," reflects Martin. "The outcome is unexpected for me; I did not anticipate the direction in which I would go and what it would require to get me there: time, space, and silence… Pieces are more angular, alterations more visible, their hollowness exposed."
EXHIBITION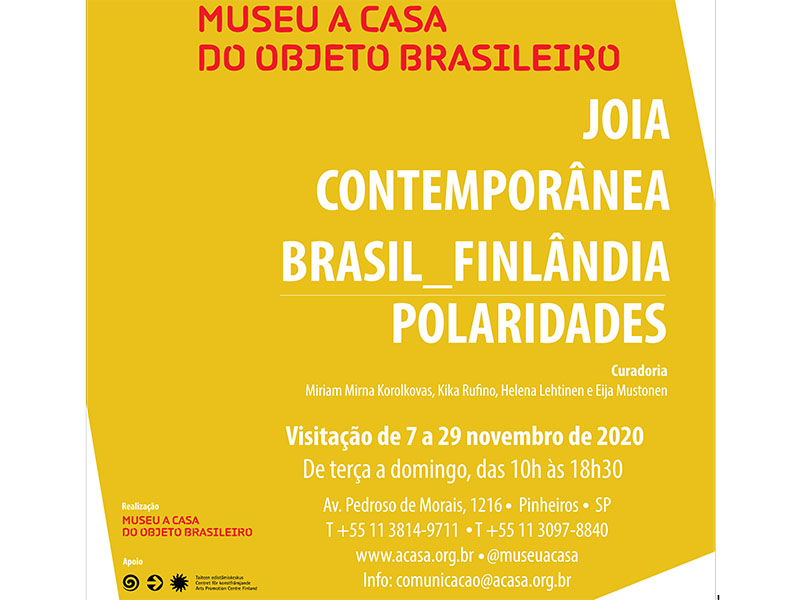 A CASA Museum of Brazilian Objects presents Contemporary Jewelry Brazil _ Finland: Polarities. Curated by Miriam Mirna Korolkovas, Kika Rufino, Helena Lehtinen, and Eija Mustonen, the exhibition presents the work of 20 Brazilian and 16 Finnish jewelry artists. Polarities seeks create a connection between two physically distant points on planet Earth. Integrating the fifth edition of the Joia Contemporânea Brasileira program, the exhibition seeks to illuminate jewelry works that promote the union between arts, crafts, and design. Metals, gems, wood, leather, vegetable fibers, fabrics, and other materials dialogue with a wide variety of colors and shapes. In 2018, Korolkovas presented the work of 36 Brazilian artists at JEWELRY KORU6, in Helsinki. The Finnish reception of Brazilian work has narrowed the ties between the jewelry production of the two countries. In São Paulo, Brazil, November 7–29, 2020.
EXHIBITION
Kadri Mälk's solo exhibition, Bulldog, will be on display until January 10, 2021, in the gallery of the Estonian Museum of Applied Art and Design. It primarily comprises pieces created over the last five years. At its core is a work dedicated to her instructor, Leili Kuldkepp. The bulldog metaphor (the artist describes this type of dog as a balanced and intelligent being) ties the pieces together fluidly. While seemingly domesticated, the animal still possesses a degree of innate fierceness—qualities that Mälk's jewelry also emits in bursts. The pieces selected for the exhibition guide the viewer to forge connections between the author's concepts and her own inner landscapes.
EXHIBITION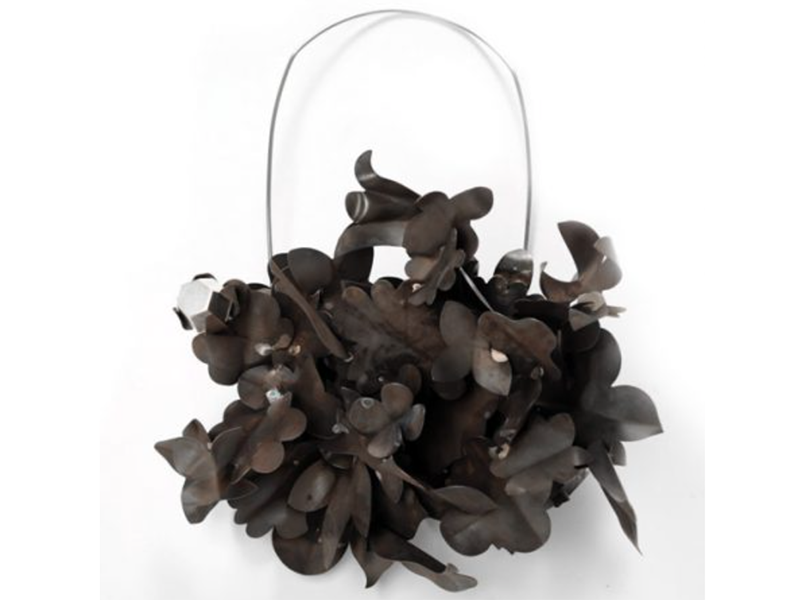 Contemporary Czech Jewelry is a survey of the most prominent artists from the Czech Republic engaged in artistic jewelry-making, covering the 1930s up to Generation Z. The exhibition explores traditional crafts and fine arts used in the making of sculptural jewelry, ranging up to the most recent creations by people born from 1995 to 2010, who are true digital natives. From the use of glass to inspiration by abstract exposure to the internet, social networks, and mobile systems, the show is curated by an expert on studio jewelry, Julie Bergmann. At the Ilias Lalaounis Jewelry Museum, November 11, 2020–January 31, 2021.
CALL FOR ENTRY—2021 SUSAN BEECH MID-CAREER GRANT
Established by jewelry collector Susan Beech, the objective of this $20,000 grant is to recognize a mid-career artist who has made a substantial contribution to the field of art jewelry. Juried by Susan Beech, Daniel Kruger, and Emily Stoehrer. Applications are now being accepted; deadline: January 10, 2021. Get the guidelines and the link to apply.
CALL FOR ENTRY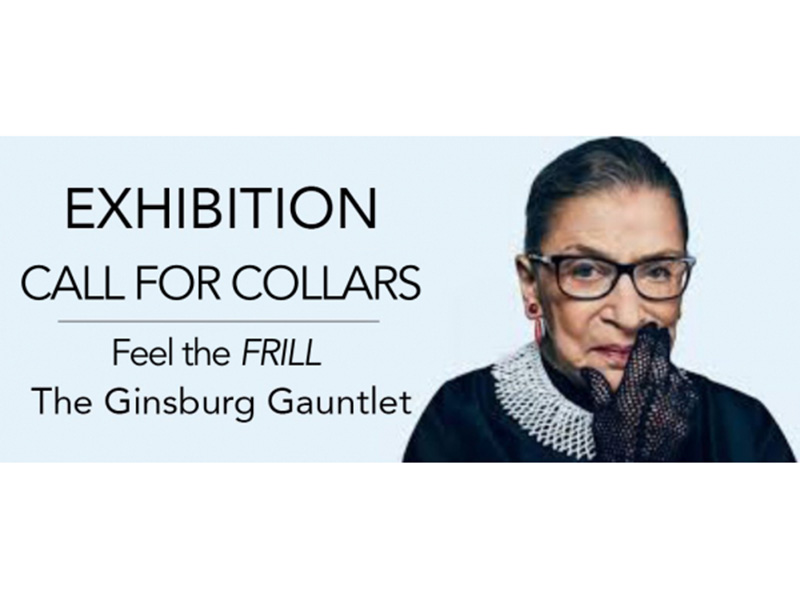 A call for collars: "Feel the Frill" – The Ginsburg Gauntlet* Exhibition (*N.Y. Times) Nov. 3rd – Dec. 3rd, 2020. Pieces will be on view for sale by Oct. 20th Submission Deadline: Phase 1, November 2, 2020. Submissions accepted throughout the online show. Submission/administration fee: US$25. Sculpture To Wear Gallery has a 21-year history of curating and hosting poignant, cutting-edge exhibitions by award winning international artists. In keeping with this tradition, it seeks edge dwellers, truth seekers and history makers to participate in an exhibition honoring Supreme Court Justice Ruth Bader Ginsburg, who "changed minds and made change happen." The primarily online exhibition will feature wearable art collars similar to those worn by the Notorious RBG herself to challenge, "throw down the gauntlet," evoke opinion, dissent, or non-verbal expression ushering a distinct message, often against the establishment. Justice Ginsburg's jabots "had a language of their own" that transitioned into "Collars of Dissent." She wore each one with a deliberate "call to action" for equality and justice. The show will be curated by Lisa M. Berman of Sculpture To Wear Gallery and additionally judged by human rights activist Jayne Herring and Berta Montoya, CFO of U.S. Lifestyle Group, adding others to a final count of eight, keeping the last, ninth seat for RBG. One-of-a-kind works are requested, but limited editions of up to 10 in a series will be considered. Work must be signed. Apply here.
EDUCATION—WORKSHOP
Join Lydia Martin for a two-day workshop on November 7 and 8, 2020, at Baltimore Jewelry Center. In "Smoosh It! Techniques for the Hydraulic Press," students will learn hydraulic die forming, a process that focuses on easily reproducible volumetric forms. It's a process that can be used in production work, hollow-form construction, and reproducing a multiple. Students will learn about tips and tricks of working with the press, including die making, chasing and repoussé techniques, stamping, and soldering techniques.
EDUCATION—WORKSHOP
Here's another workshop opportunity at Baltimore Jewelry Center. Visiting artist Ben Dory will teach "Surface Adornment in Steel" on November 13 and 14. Using mild steel as a base, you'll explore methods to alter the surface through texture, foil overlay (damascene), and flush-setting. To begin, each participant will make their own tools, including scribes, chasing/texturing tools, chisels, and setting burnishers. Using these, the class will focus on techniques for damascene and stone setting, blending layers of texture and materials to build unique compositions. You'll end by working with laser-cut components to compose and create a brooch to take home.
JEWELRY IN THE NEWS
We've got a few from Surface. It recently published a story called "A Look Back at Shaun Leane's Most Provocative Pieces," in which the jewelry designer and longtime Alexander McQueen collaborator reflects on six of his career's most provocative pieces. Leane launched his own house in 1999 but still very much considers himself a student. Read the article.
Cat Merrick was the online magazine's designer of the day in early October. "By deconstructing traditional themes of color and light refraction without using stones or precious metals, Cat Merrick's jewelry offers a refreshing take on what constitutes wearable sculpture. Her latest collection, Strange Days, pulls optical lenses from science suppliers, fine art pigments from painting, glass from neon signage, and dark humor from theater into a mind-bending series." Read the entire quickie interview.
Surface featured Liv Luttrell later in the month. "While training as a goldsmith, Liv Luttrell developed an affinity for sculptural jewelry infused with graceful curves and a sense of lightness… Now four years into her practice, the rising London jeweler has made those qualities her signature with richly textured statement pieces whose free-flowing forms belie the painstaking effort she puts into perfecting every last detail." Read that brief interview.
JEWELRY IN THE NEWS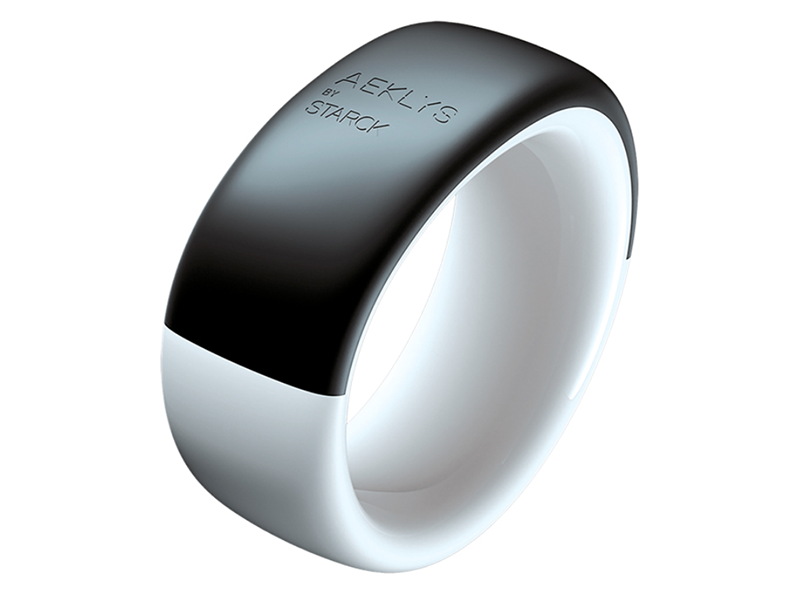 Hypebeast declares that carrying payment cards is a thing of the past as Philippe Starck's AEKLYS replaces them all with one ring. "Contactless payment has been around for a while now thanks to NFC-enabled bank and transport cards or apps like Apple Pay and Google Pay via your smartphones, but renowned designer Philippe Starck wasn't satisfied with the status quo," so he designed a device that stores all your cards on a device you can wear on your finger. Learn more.
JEWELRY IN THE NEWS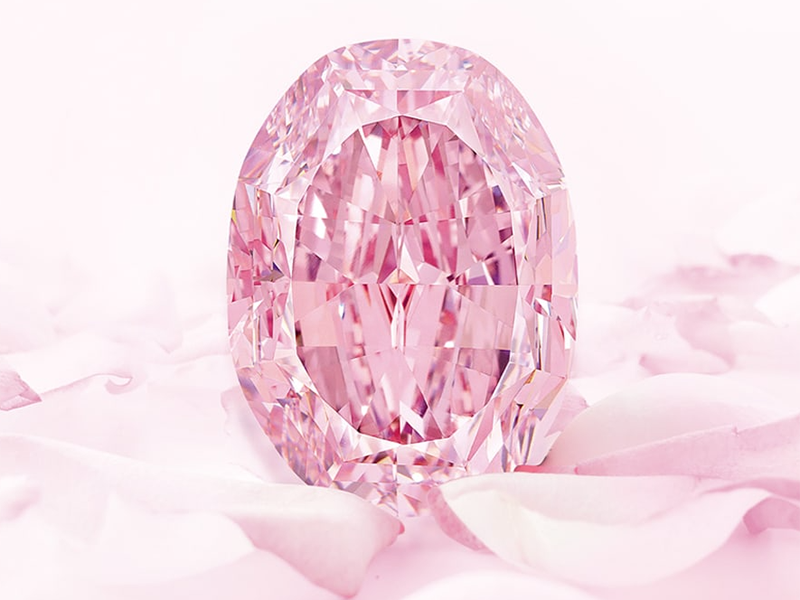 CNN reports that an ultra-rare purple-pink diamond, set to be auctioned by Sotheby's, could go for as high as $38 million. "Pink diamonds are increasing in value faster than those of any other color, according to the non-profit organization Fancy Color Research Foundation." The stone was discovered in 2017. Cutting and polishing it took a year. It goes on the block in Switzerland on November 11. Read the full article.
JEWELRY IN THE NEWS
Sienna Patti was interviewed in Penta last week. She asks, "During these times, how do we find ways to access that power?" Read a list of some of her favorite trailblazing jewelry-wearing icons.