Art Jewelry Forum is pleased to share the news that members of our community find noteworthy. Is something missing? The success of this compilation of compelling events, exhibitions, and items of interest to the jewelry community depends on YOUR participation. If you're a member of AJF at the Silver level or above, you can add news and ideas to the monthly report by going here. If you aren't a member, but would like to become one, join AJF here.
Listings gathered with assistance from Carrie Yodanis.
WIN $7,500 + AN EXHIBITION AT SCHMUCK 2022!
Additional prizes: US$1,000 for each of four finalists. Contemporary jewelry artists age 35 and under are invited to apply for the international 2022 Young Artist Award, which acknowledges promise, innovation, and individuality. Application deadline: January 9, 2022. Apply here.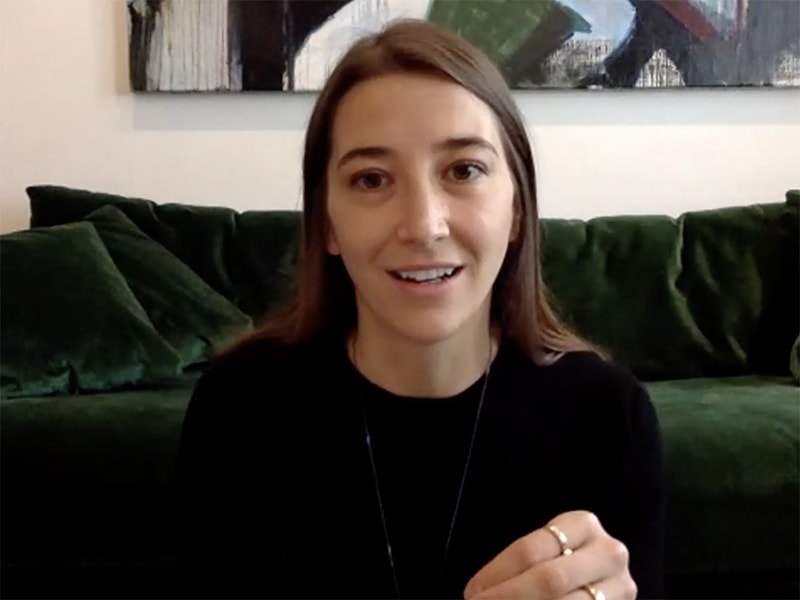 AJF LIVE
We will launch the 2022  programs soon, but in the meantime, you can watch (or rewatch) recordings. We interviewed MJ Tyson, the winner of the 2020 Young Artist Award, on April 8, 2020. Find an index to all the AJF Live events here.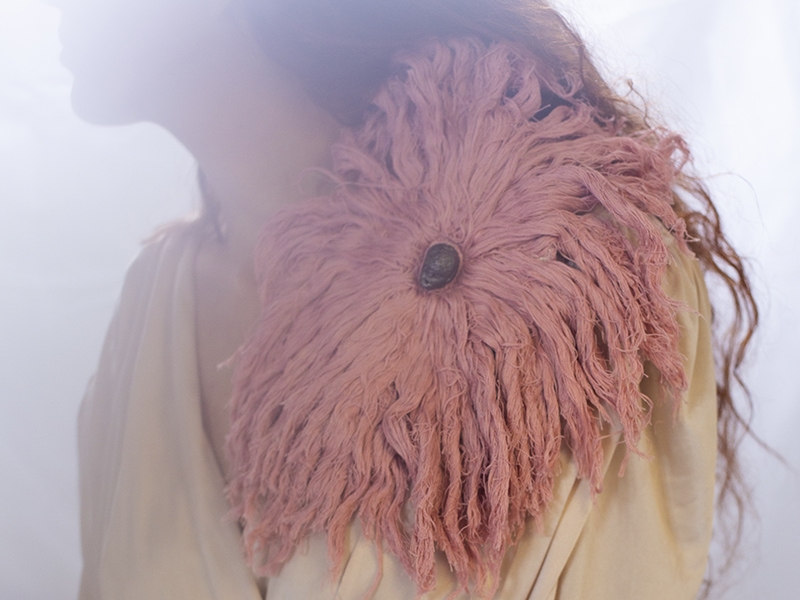 FEEL LIKE SEEING A JEWELRY SHOW?
Find these listings and many, many more on our dedicated exhibition page:
Chequita Nahar is one of the jurors for the 2022 Young Artist Award. Her show Tori: In Conversation with Chequita Nahar is at AJF member gallery Galerie Marzee, Nijmegen, The Netherlands, through January 16, 2022.
Check out From Memory | María Ignacia Walker, at AJF member gallery Galeria Alice Floriano, Porto Alegre, Brazil, through January 23, 2022.
See Ring Redux: The Susan Grant Lewin Collection, at AJF member school SCAD Museum of Art, Savannah, GA, US, through January 30, 2022.
AJF member gallery Galerie Reverso, in Lisbon, Portugal, shows its Christmas Exhibition through January 21, 2022.
SCHMUCK POSTPONED UNTIL JULY
Munich's Internationale Handwerksmesse (IHM), originally planned for March 9–13, 2022, is being delayed as a result of the pandemic. It will take place July 6–10, 2022.
FROM OUR MEMBERS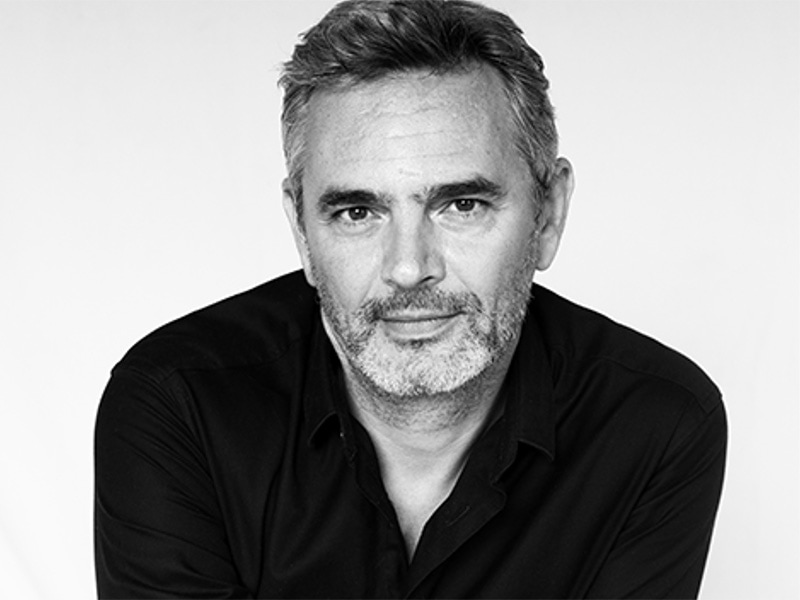 LISTEN TO THIS PODCAST
Sharon Berman's most recent interview for the Jewelry Journey podcast was with Marc Auclert, founder of Maison Auclert. It's the first jewelry company to offer a collection of museum-worthy antiquities mounted as modern works of wearable art. Listen here.
JEWELRY SHOW STARTS LATER THIS WEEK
Ariel Lavian says to check out Always Two, at the Jerusalem House of Quality, in Israel, January 6–20, 2022.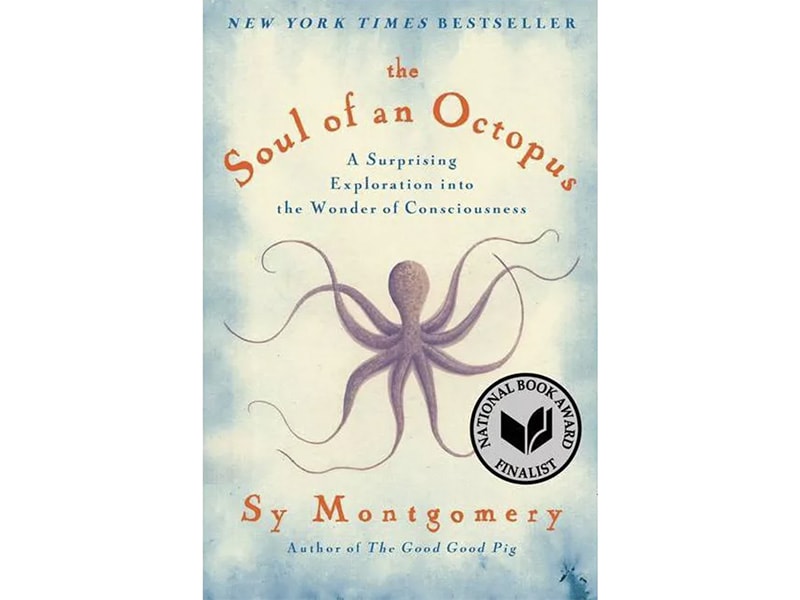 GREAT BOOK, GREAT SHOW
Nancy Klotz wrote in to share about a book and an exhibition. "Soul of an Octopus, by Sy Montgomery, has nothing to do with jewelry," say Klotz. "It is a book that will lift your spirits. It is a relief from the stress and woes of the past two years." The Jasper Johns: Mind/Mirror retrospective, at the Whitney Museum, in New York, she says, "is an enlightening view of artistic brilliance." You have until February 13, 2022, to see it.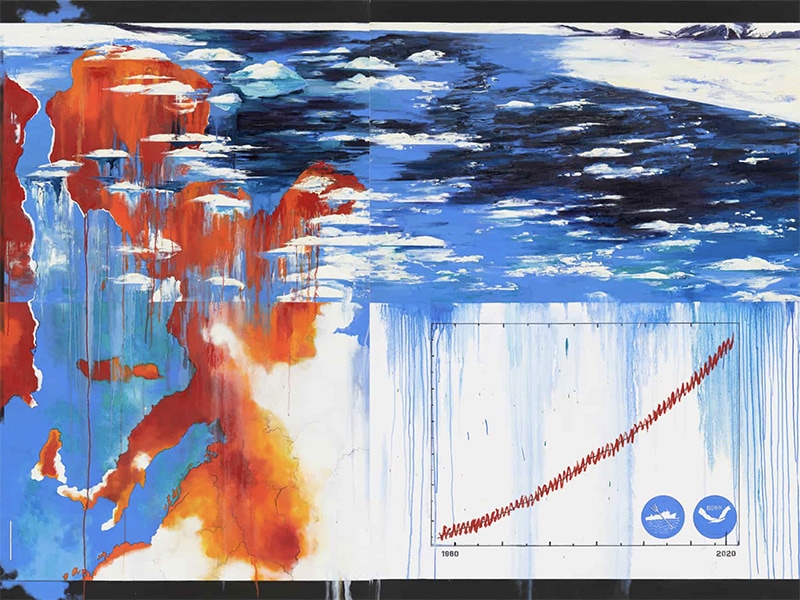 WATCH THESE ARTIST TALKS
"The show was mind-blowing!" says Anu Das of Diane Burko: Seeing Climate Change, at American University Museum, Washington, D.C. "I became familiar with Burko's work last February. I had an opportunity to hear her talk about her work at the Feminist Art Project conference on Ecofeminism and Climate Change. Since I have myself been making art jewelry addressing climate change for some time, this was of great importance to me!" Although the exhibition is over, you can view recordings of talks by  Burko here.
EVENTS
TUCSON GEM & MINERAL SHOW
The largest, oldest, most prestigious gem and mineral show in the world takes place annually in Tucson, AZ, US. The main show occurs February 10–13, 2022, with peripheral events beginning January 18. Info.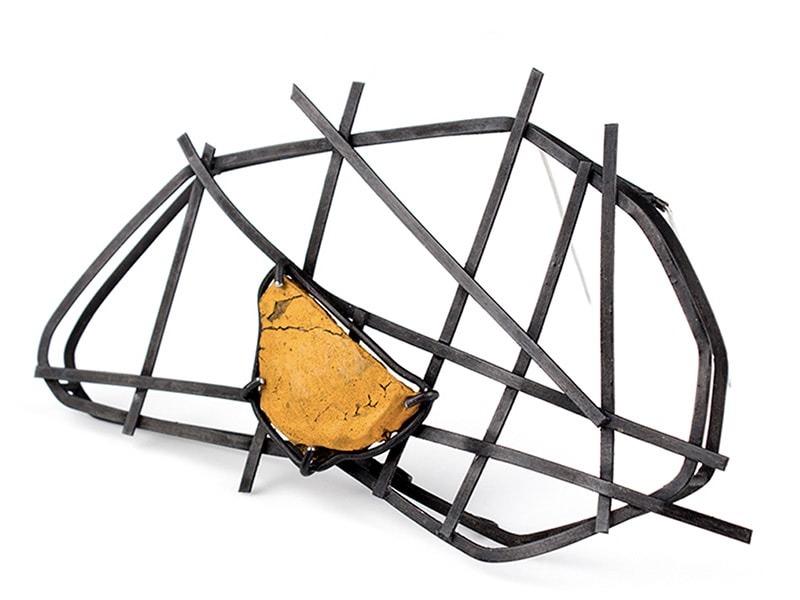 YUMA ART SYMPOSIUM
Demonstrations, lectures, exhibition, and presentations (among this year's presenters: Jessica Calderwood, Motoko Furuhashi, and Michael Nashef). Activities include a student show, the National Saw, File, & Solder Sprints, the pin auction, pin swaps, and more. February 24–26, 2022, in Yuma, AZ, US. Info.
GET RID OF THE BS, WITH THE BLACK IN JEWELRY COALITION
In Get Rid of the BS, Risha Grant, a renowned expert on diversity and inclusion with a no-holds-barred style, will tackle hard but necessary questions about how to address social unrest and racial injustice. She'll also offer practical advice for how to confront and get past biases to create more respectful, diverse, and inclusive communities. Takes place January 19, 2022. Get more info.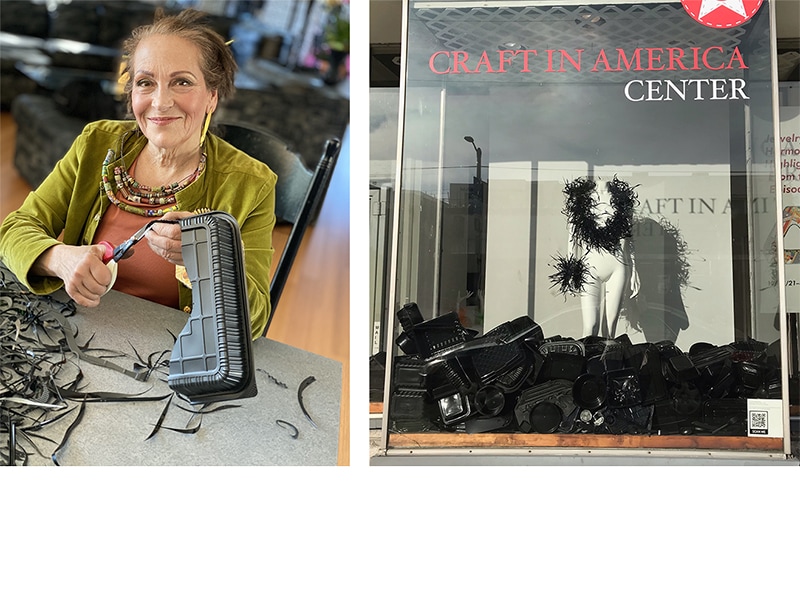 HARRIETE ESTEL BERMAN LECTURE
Artist Harriete Estel Berman will discuss her career and process of using recycled materials in her jewelry and sculpture to critically question the values of our consumer society. January 21, 2022, 12:00 PM (Los Angeles time). Register here.
OPPORTUNITIES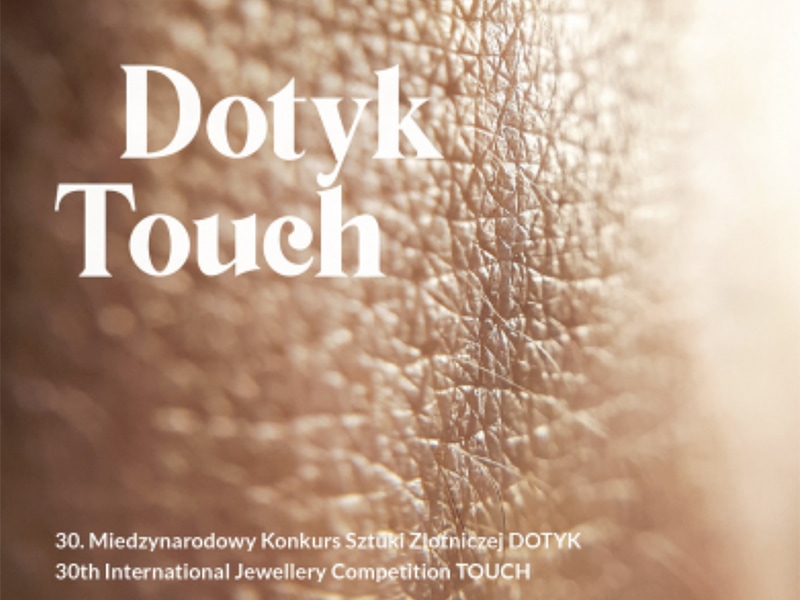 OPEN CALL—LEGNICA SILVER FESTIVAL
The Legnica Silver Festival has announced the theme of its 30th international jewelry competition: Touch. Submitted works should be jewelry in a broad sense and include a clear reference to the theme. There are no limits regarding materials and techniques but, emphasizing the Festival's tradition, the organizers suggest the use of silver. Submission deadline: March 27, 2022. Info.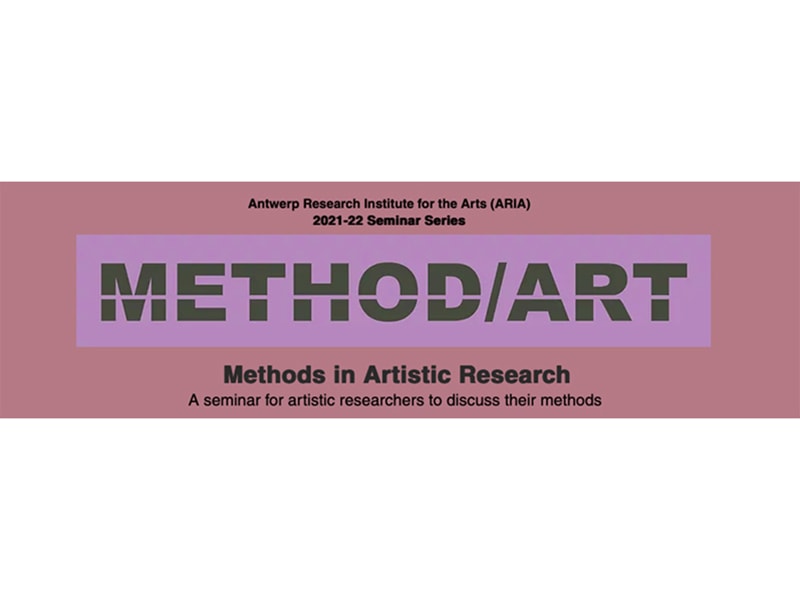 OPEN CALL—METHODS IN ARTISTIC RESEARCH
Researchers are invited to share their insights and methodologies on the theme of other, othering, and otherness in the format of a paper presentation or lecture-performance, with a duration of 20 minutes plus 10 minutes Q&A. Methods in Artistic Research brings together artistic researchers from different artistic disciplines to discuss their research methodologies. Each edition features presentations by four keynote speakers and 10 presenters. Application deadline: February 1, 2022. Get info.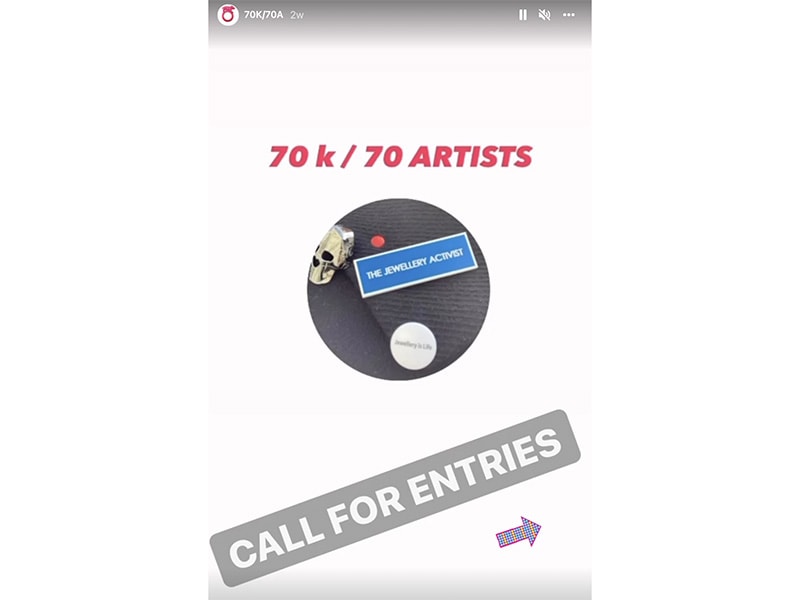 OPEN CALL— VIRTUAL EXHIBITION OF ART JEWELLERY ACTIVISTS
Send a DM with one piece, including the concept, the relationship between the piece and photograph, and the caption discussing the piece. The exhibition will be part of the permanent highlights of the Jewellery Activist stories. Submission deadline: January 22, 2022. Info.
OPEN CALL—MUNICH JEWELLERY WEEK PAPER
Current Obsession invites artists, curators, collectives, academies, galleries, and cultural institutions across the globe to contribute to its 2022 printed publication. The one created in 2021 featured 500+ artists. It sold out in days and was sent to doorsteps all over the world. Submission deadline: February 1, 2022. Info.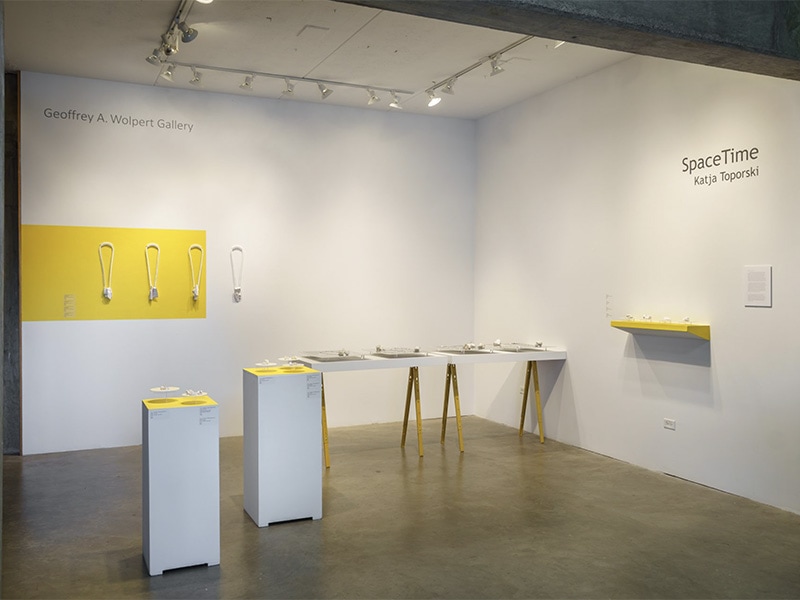 PROPOSE A GALLERY EXHIBITION—ARROWMONT 
Artists may propose a solo or two-person exhibition in 2022 for the Geoffrey A. Wolpert Gallery at Arrowmont School of Arts and Crafts, in Gatlinburg, TN, US. Preference given to artists whose work is contemporary yet based in traditional craft practices. Curatorial projects also welcome. Submission review begins February 28, 2022. Info.
APPLY FOR ONE OF THREE CURATORIAL FELLOWSHIPS
Awards up to $5,000 to develop a 2023 exhibition at the Center for Craft, in Asheville, NC. Deadline: February 14, 2022. Info.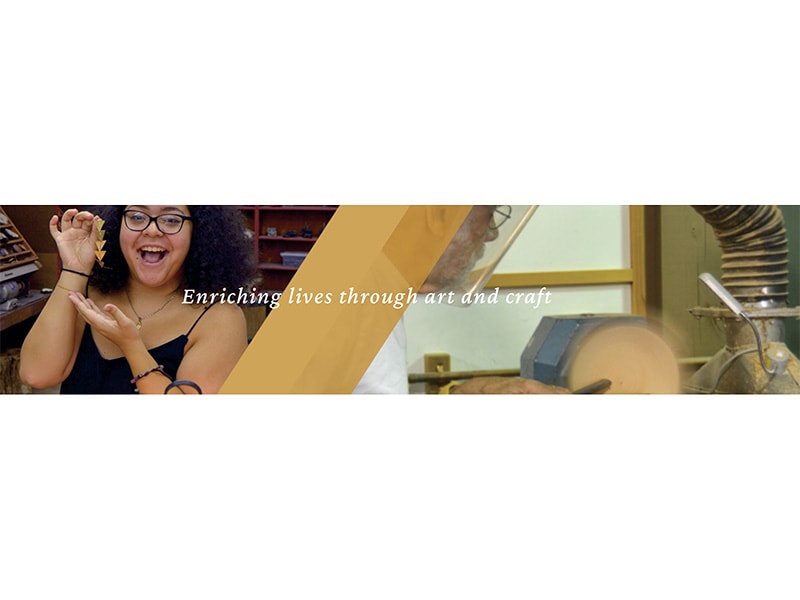 ARTIST RESIDENCY—ARROWMONT SCHOOL OF ARTS AND CRAFTS
Ideal for early-career, self-motivated individuals eager to be involved with Arrowmont's conferences, events, and exhibitions. Artists selected each year work in a variety of media that reflect the strength of the school's workshop offerings and resources. Open to permanent residents of the United States. Applications close February 1, 2022. Info.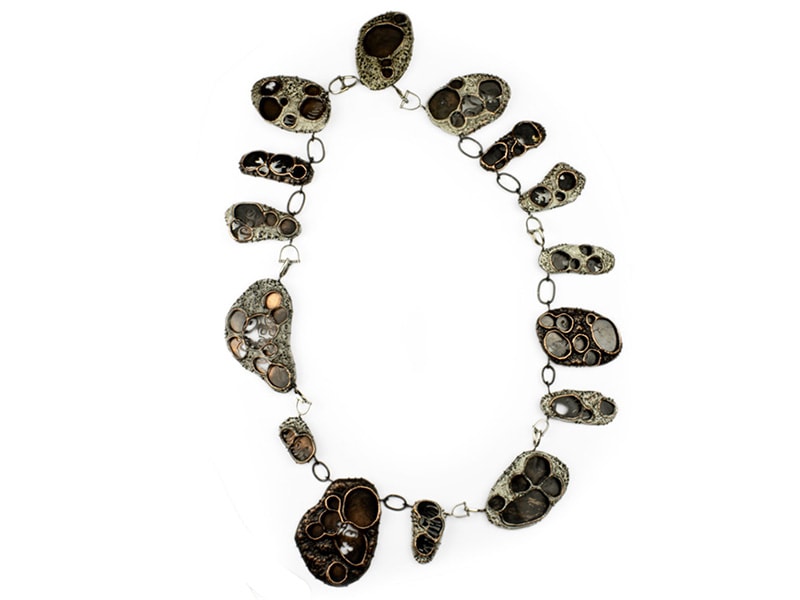 ARTIST RESIDENCY—THE ARMORY ART CENTER
Emerging artists with BFA (or higher) will refine their teaching skills while instructing workshops and eight-week classes over nine months to students and the community. Residents receive a studio space where they can develop their own work, opportunity to exhibit their work at the end of their tenure, monthly stipend, pay for teaching and participating in extracurricular events. Application deadline: March 20, 2022. Info.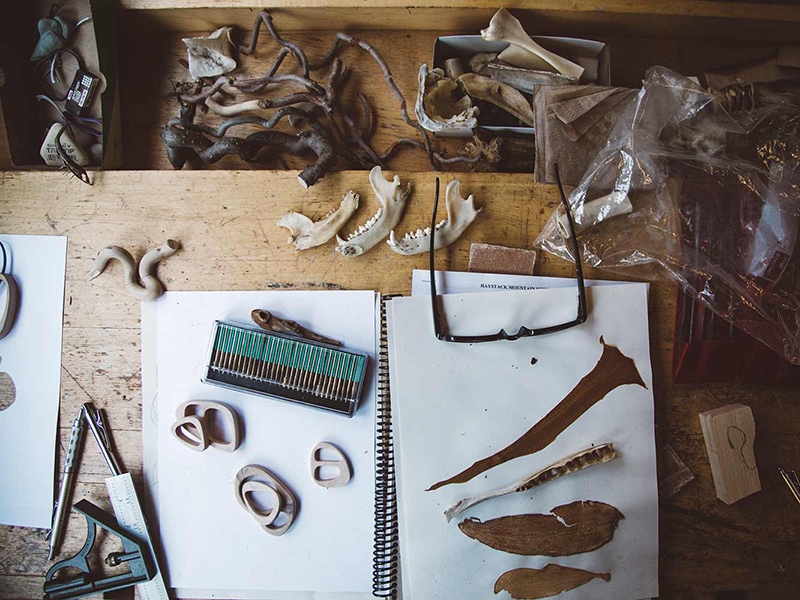 OPEN STUDIO RESIDENCY—HAYSTACK MOUNTAIN SCHOOL OF CRAFTS
Provides two weeks of studio time. Participants—from crafts and other creative disciplines—can work in six studios (ceramics, fiber, graphics, iron, jewelry, and wood) to develop ideas and experiment in various media. Participants may work in one particular studio or move among them. Application deadline: March 1, 2022. Info.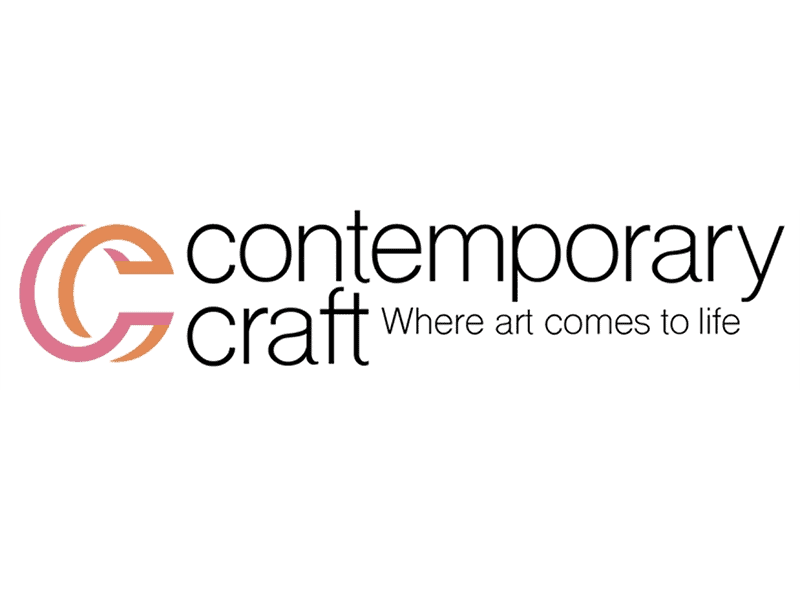 ARTIST RESIDENCY—CONTEMPORARY CRAFT, PITTSBURGH, PA, US
Allows artists at any stage of their career free access to fully equipped studios and CC staff support while creating a body of work. Lasts three to six months, depending on the availability of the requested studio and the resident artist's interest. In exchange for the free use of studio space plus a monthly materials stipend, the artist in residence will engage with the public while working in the studio. Application review: February 8, May 3, and August 2, 2022. Info.
ONLINE EDUCATION—COMBINING HISTORY AND STUDIO TECHNIQUES
Silvera Jewelry School offers a wide selection of online courses, including the history and hands-on studio techniques of Mexican, Celtic, Art Nouveau, or American Modernist Jewelry.