Art Jewelry Forum is pleased to share the news that members of our community find noteworthy. Is something missing? The success of this compilation of compelling events, exhibitions, and items of interest to the jewelry community depends on YOUR participation. If you're a member of AJF, you can add news and ideas to the monthly report by going
here
. If you aren't a member, but would like to become one, join AJF by
making a donation
.
ANNOUNCEMENT
If you missed any of our AJF Live events, no problem—we record them all and post them on our website, which means you can watch (or rewatch) them whenever you like. Here's a list to some of the most recent ones, with links to the videos:
AJF Live with MASieraad
AJF Live with Colombian Jewelers Ana Berrio, Daniel Ramos-Obregon, Simón Mazuera, and Tatiana Apráez
AJF Live with Tanya Crane
AJF Live with Noel Guyomarc'h, Marie-Ève Castonguay, Catherine Granche, and Brooke Marks-Swanson
AJF Live with Ruudt Peters
AJF Live with Fingers gallery
ANNOUNCEMENT—SCHMUCK
UPDATED JANUARY 14: Disappointing news—Schmuck has been cancelled. GHM Gesellschaft für Handwerksmessen mbH, the trade fair organizer, decided today to cancel the 2021 edition of the Internationale Handwerksmesse due to the continuation of national and federal measures in Germany to contain the pandemic, with tighter restrictions to limit and prevent contact. The next IHM will take place from 9 to 13 March 9–13, 2022.
Die Neue Sammlung has postponed the three jewelry events it had scheduled for spring 2021. A letter from Angelika Nollert and Petra Hölscher states that, "given the development of the COVID-19 pandemic, travel restrictions, and quarantine regulations, there does not seem to be much benefit from an exhibition that only small numbers of people can visit to be gained either for the artists, or the jewelry class and the lecturers, let alone … the museum itself." The museum plans to show them in 2022.
Meanwhile, Current Obsession has announced that while it will support physical events in Munich through its website, CO Paper, and social media, it will not organize a physical Munich Jewellery Week—it won't print a map or make street signs. Instead, Current Obsession is planning to publish a printed publication in lieu of the usual in-person programming. It will be delivered to the doorsteps of the thousands of people who aren't traveling to Munich this year. To learn more or to contribute, go here; the deadline to submit is February 1, 2021, with fees ranging between €50 and €250.
ANNOUNCEMENT—2021 SUSAN BEECH MID-CAREER GRANT
Are you looking for financial support to implement a significant jewelry-related project? That—plus fame and fortune—could be yours with the 2021 Susan Beech Mid-Career Grant, but don't delay. The deadline to apply is right around the corner: this coming Sunday, January 10, 2021! The $20,000 grant aims to recognize a mid-career artist who has made a substantial contribution to the field of art jewelry. Juried by Susan Beech (who established the grant), Daniel Kruger, and Emily Stoehrer. Get the guidelines and the link to apply. UPDATED JANUARY 13: Applications are now closed.
ANNOUNCEMENT
Just before Design Miami/ opened, a jury reviewed every piece in the show and selected the "Top Ten" designs in two categories, historical and contemporary. Iris Eichenberg and Jaydan Moore, represented by Ornamentum, were on that list—congratulations!! Learn more. The jury included Miami design collector and connoisseur Al Eiber, Wolfsonian–FIU Chief Curator Silvia Barisione, Design Miami/ Director of Exhibitions Jillian Choi, and New York architect and design expert Lee Mindel, who served as jury chair.
ANNOUNCEMENT
Paul Adie was selected to co-teach with Ruudt Peters at the new MASieraad Hasselt-Amsterdam Master's Program. Congratulations, Paul!
ANNOUNCEMENT—AWARD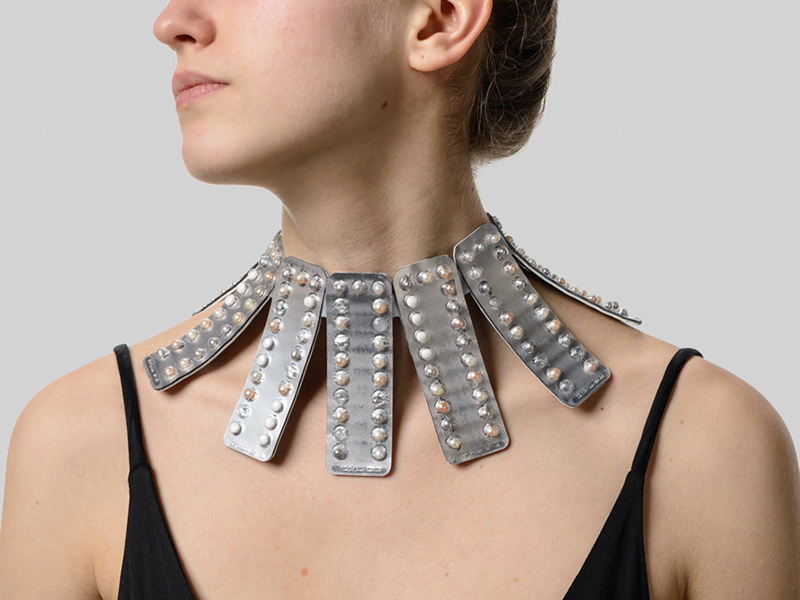 The voting results are in for the Feel the Frill exhibition hosted by Sculpture To Wear to honor Ruth Bader Ginsburg. Winner of "people's choice": Eva Van Kempen, mon/tues/wed/thurs/fri/sat/sun. Winner of "collar RBG would wear": Robert Lee Morris, Metal Lace Collar. Winner of "most creative use of materials": 2Roses, Emancipation Collar (pennies). Winner of "Holler with your Collar" award: Marc Cohen, Notorious RBG. Sculpture To Wear thanks you for your support of the arts and notes that there are some amazing collars still available for purchase—add them to your collection today.
EVENT—FUNDRAISER
The Baltimore Jewelry Center's annual fundraiser, Ornamenta, will take place virtually over three weekends in February 2021: Feb. 11–Feb. 28. The online format gives BJC supporters who are not in Baltimore the opportunity to attend and show support! BJC will be hosting six events that pair a speaker presenting about the contemporary jewelry field with a takeout meal from a local Baltimore restaurant (or a Baltimore-themed snack pack for attendees from afar). There will also be a silent auction and raffle featuring over 50 items. Learn more about Ornamenta, the special programming BJC is presenting, and purchase tickets on the website.
EVENT—ONLINE LECTURE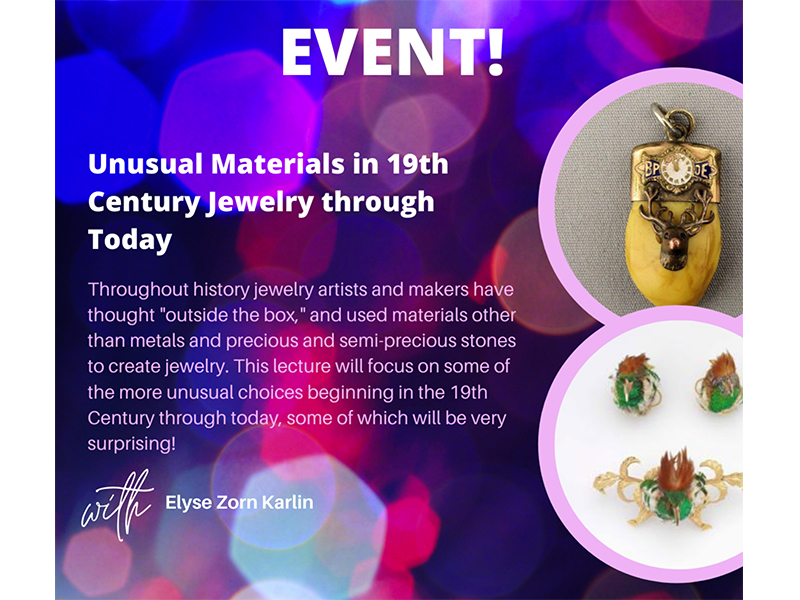 Elyse Zorn Karlin will give a lecture called Unusual Materials in 19th Century Jewelry through Today at the end of this month. Throughout history jewelry artists and makers have thought outside the box and used materials other than metals and precious and semiprecious stones to create jewelry. This lecture will focus on some of the more unusual choices, beginning in the 19th century and ranging through today—some of which will be very surprising. Hosted by WJA New York Metro, the lecture will take place January 26, 2021 at 6:30 p.m. EST; sign up here.
EXHIBITION—GALLERY
See Hope: Uma Régua De Azul, featuring work by Sawa Aso, Ela Bauer, Sofia Bjorkman, Ana Margarida Carvalho, Carla Castiajo, Attai Chen, Paula Crespo, Nidaodao, Patricia Domingues, Veronika Fabian, Jantje Fleischhut, Hilde Foks, Sophie Hanagarth, Castello Hansen, Esther Heite, Herman Hermsen, Mirjam Hiller, Leonor Hipólito, Melanie Isverding, Karin Johansson, Junwong Jung, Beppe Kessler, Manon Van Kouswijk, Daniel Kruger, Sara Leme, Tymothy Information Limited, Teresa Milheiro, Ruudt Peters, Katja Prins, Carolina Quintela, Marta Costa Reis, Danni Schwaag, Pedro Sequeira, Tore Svensson, Asako Takahashi, Edu Tarin, Manuel Vilhena, Luzia Vogt, and Kira Yurina. At Galeria Reverso, through January 22, 2021.
EXHIBITION—GALLERY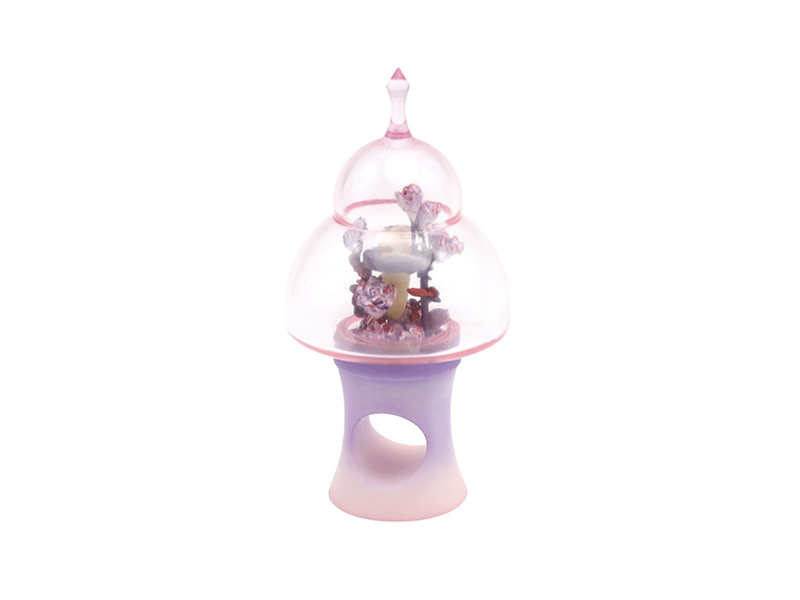 When the silence becomes painful, there is always a light of hope … see Painful Hope, the new exhibition at Alliages gallery, in Lille, France, through February 13, 2021, and later at Schmuck 2021 from March 10–13, 2021. Curated by Juan Riusech, with work by Ute vander Plaats, Malene Kastalje, Masako Hanaguchi, Fabana Gadano, and Mado Xanthouli, among others.
EXHIBITION—MUSEUM
The Metal Museum's Tributaries series features artists whose work is beginning to have a significant impact on the metal arts community. Currently featured: Tributaries: Ben Dory Kissing Numbers. Dory is originally from Kansas City, KS, US. He received his BFA in metalsmithing/jewelry from the University of Kansas and his MFA in metalsmithing from Southern Illinois University Carbondale, in 2014. His latest body of work pays homage to traditional granulation, an ancient and intricate technique of fusing primarily gold spheres. Always with an air of mystery, granulated objects convey the ongoing power of repeated minutiae: the captivating (and useful) qualities of pattern and patterning. Reception and artist talk on January 17 at 2 p.m.; register here. At the Metal Museum, in Memphis, TN, US, through April 2, 2021.
EXHIBITION—MUSEUM
The new permanent edition at the Museo del Gioiello, in Vicenza, Italy, presents the creative, artistic, productive, and technological excellence of Italian jewelry. The nine rooms in the museum focus on the themes of Symbol, Magic, Function, Beauty, Art, Fashion, Design, Icons, and the Future; along with the Director's Choice, they're dedicated to the production of both large fashion houses and small and medium-sized companies in the goldsmithing districts of the country, as well as to artisanal excellence, artistic experimentation, and the search for independent designers. This is the fourth such edition from the museum. View online. Through 2030.
EXHIBITION—MUSEUM, CLOSING SOON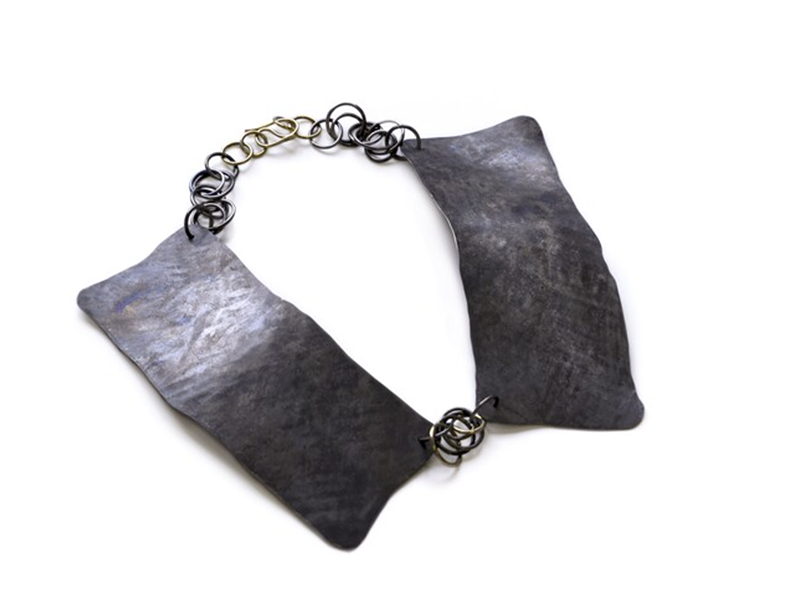 See an overview of Dorothea Prühl's recent jewelry in the exhibition Ornament & Sculpture. Prühl's work is without exception large, sculptural, and technical, with great precision and craftsmanship. Wood, titanium, gold, silver, stainless steel, and aluminum are her materials, a preference that has barely changed over the years. Pure, fragile, and monumental all at once, Prühl's jewelry speaks a language entirely its own. At CODA Museum through January 24, 2021.
AJF will soon publish an exhibition review—keep an eye out for it!
EXHIBITION—MUSEUM, CLOSING SOON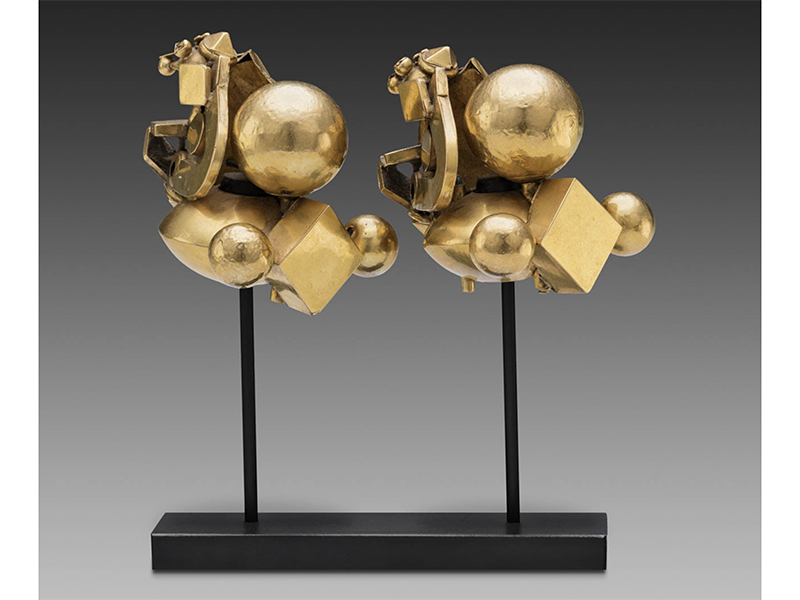 During the 19th and early 20th centuries, cattle-herding nomads from tribes as geographically and culturally diverse as the Ersari and Kuchi of Afghanistan, the Balti of Pakistan, and the Rabari and Ahir of India moved seasonally across Central and South Asia in search of fresh pastures. Although they carried few belongings, these travelers developed a material legacy of adornment practices embodied in the textiles and finely crafted jewelry they wore and bartered, practices that continued as they settled into modest villages over time. In their original contexts, such objects served as expressions of tribal affiliation, personal wealth, spiritual beliefs, and cultural heritage. They functioned as capital and currency for men as well as women, protected skin from sunburn and insect bites, and stimulated vital pressure points, or marma, to enhance fertility and relieve pain. See some of these pieces in Adornment: Jewelry of South Asia's Nomadic Cultures, at the Art Institute of Chicago, through January 9, 2021.
EXHIBITION—MUSEUM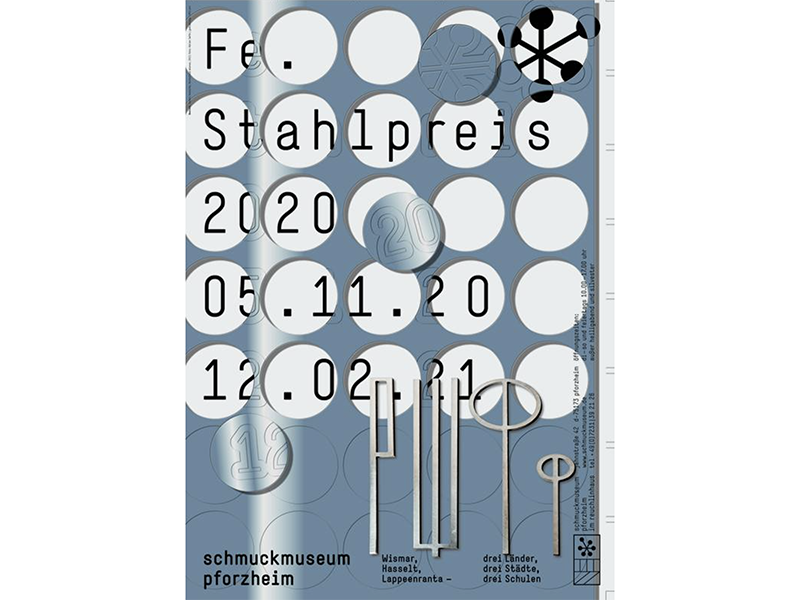 In the cities of Wismar, Germany; Hasselt, Belgium; and Lappeenranta, Finland, three innovative training centers for jewelry design have developed in recent years. Their students participated in the 6th International Steel Jewellery Competition. This resulted in a multifaceted exhibition called Fe: Stahlpreis 2020, which shows the broad spectrum of steel. The exhibition includes the works of the prize winners, as well as a selection of other submitted pieces ranging from jewelry and tools to objects that highlight the special characteristics of steel. The pieces of jewelry are both stable and astonishingly light, hard and delicate, or rigid and flowing. Even in the designs, the emergence of patina is partly taken into account. Beyond that, it's about ideas of beauty or the material and its history—from enthusiasm for mechanics to criticism of industrialization. At Schmuckmuseum Pforzheim, until February 12, 2021.
EXHIBITION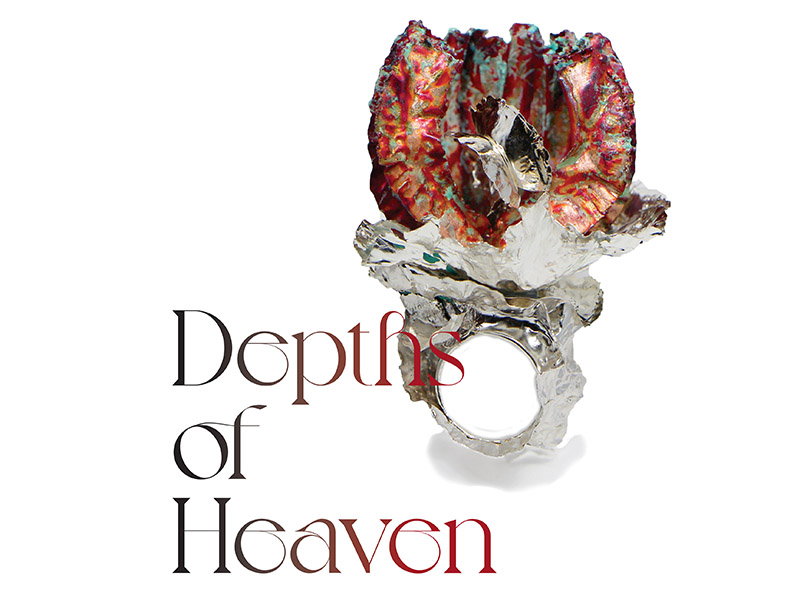 The coronavirus urged Ariel Lavian to close down the shutters facing outward and focus on creating a new series, Depths of Heaven, which unfurls a new branch of his work. In his new solo exhibition, Lavian presents jewelry made of copper and silver, using fold forming techniques. In the choreography between hammer, metal, and anvil, generated by the artist's initial inward impulse, a vibrating pulsation emerges and extends far beyond the workbench, simultaneously resounding back into the body and affecting the rhythm of successive movements. The continuous hardening of the metal decrees a consistent change in its surface and creates an intimacy that unites the artist with the responsive material in a delicate, mutual transformation. Lavian evolves his craftsmanship in a patina coating that creates an impressive, colorful presence. The garden of works that unfolds in the space looks like an amalgamation of botanical species emerging from secret worlds that were previously visible to the eye but can now enter the heart. "Every movement requires its right time," says the Tao Te Ching. Lavian sets out onto his path without leaving his studio. His journey through the materials has found its right moment.
RESIDENCY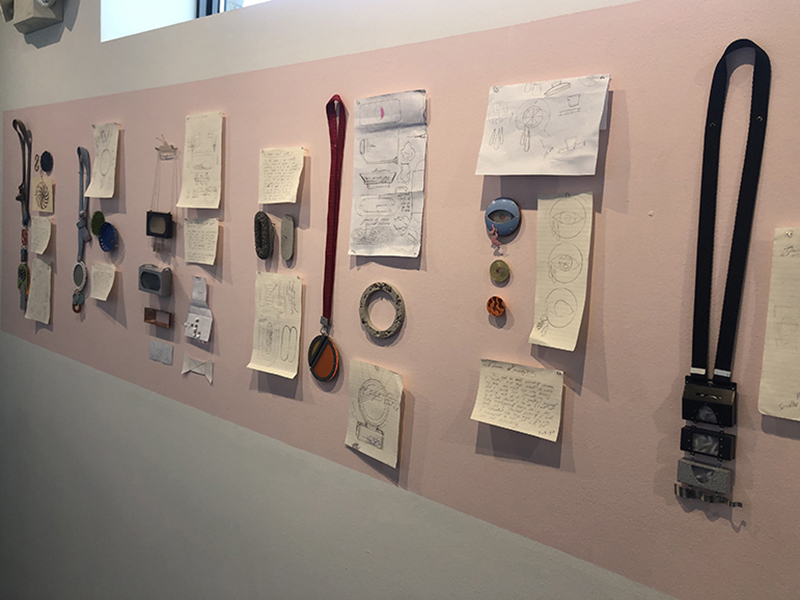 The Baltimore Jewelry Center offers four different types of residencies for artists at different places in their careers, including one- and three-month emerging artist residencies; a one-month mid-career professional residency; and a new one-month residency for BIPOC-identifying artists. Artists are given bench access to BJC's fully equipped metalsmithing studio, situated in a vibrant community of jewelers and makers. Applications are now open for the spring 2021–2022 residencies. Deadline to apply: February 1, 2021. Get more information.
CALL FOR ENTRY
Open call for Munich Jewellery Week 2021. Artificial Intelligems explores contemporary jewelry through the lens of AI technology, challenging notions of creation processes, material, authorship, and human-centered design. Submit your designs to be featured on the website and interpreted collectively by the algorithm. AI will process the entire collection of submitted works, applying machine learning until a new form of jewelry emerges: amorphous figments and ornamutations, cumulative and constantly evolving, neither real nor fake, but fantastic. Artificial Intelligems is initiated by Anneleen Swillen (artist, researcher and tutor in contemporary jewelry) and Greg Scheirlinckx (composer, sound engineer, and programmer) as part of Swillen's current postdoc work (from Hasselt University and PXL-MAD School of Arts) on imagining jewelry. Watch the teaser on youTube; check out Instagram. Get application information here. Deadline: January 14, 2021. Questions? Email.
CALL FOR ENTRY
Radiant Pavilion is now accepting proposals for its 2021 edition, which will take place September 4–12, 2021. "With so many unknowns these days, one thing's for sure," say its organizers, "Radiant Pavilion 2021 will be different from previous years. While it may not be possible to make the kind of projects or present them in the ways we have in the past, it also opens up possibilities to collaborate and connect in ways that we haven't before. However you choose to be part of Rad Pav 2021—physical or digital, big or small—let it be something that's manageable and meaningful for you." Proposal deadline: January 24, 2021. Get information.
CALL FOR ENTRY
The Finnish Jewellery Art Association announces an open call for the juried exhibition of the seventh international jewelry triennial Koru7. Jurors: Karin Roy Andersson, Krister Gråhn, and Tarja Tuupanen. The exhibition has no theme. It's aimed at all professional artists or artist groups who work as jewelry artists, as well as artists from other fields who concentrate to create new ideologies and aesthetic views in the sense of contemporary jewelry. The main purpose of the event is to widely present international contemporary jewelry and bring together artists, lecturers, researchers, and people with an interest in contemporary jewelry to take part in the exhibition, seminar, and workshops. The exhibition will take place October 29, 2021–March 2022 in the South Karelia Museum. There will be a printed exhibition catalog, workshops and a seminar program; more information will be announced later. Deadline to apply: May 1, 2021. Get more information.
CALL FOR ENTRY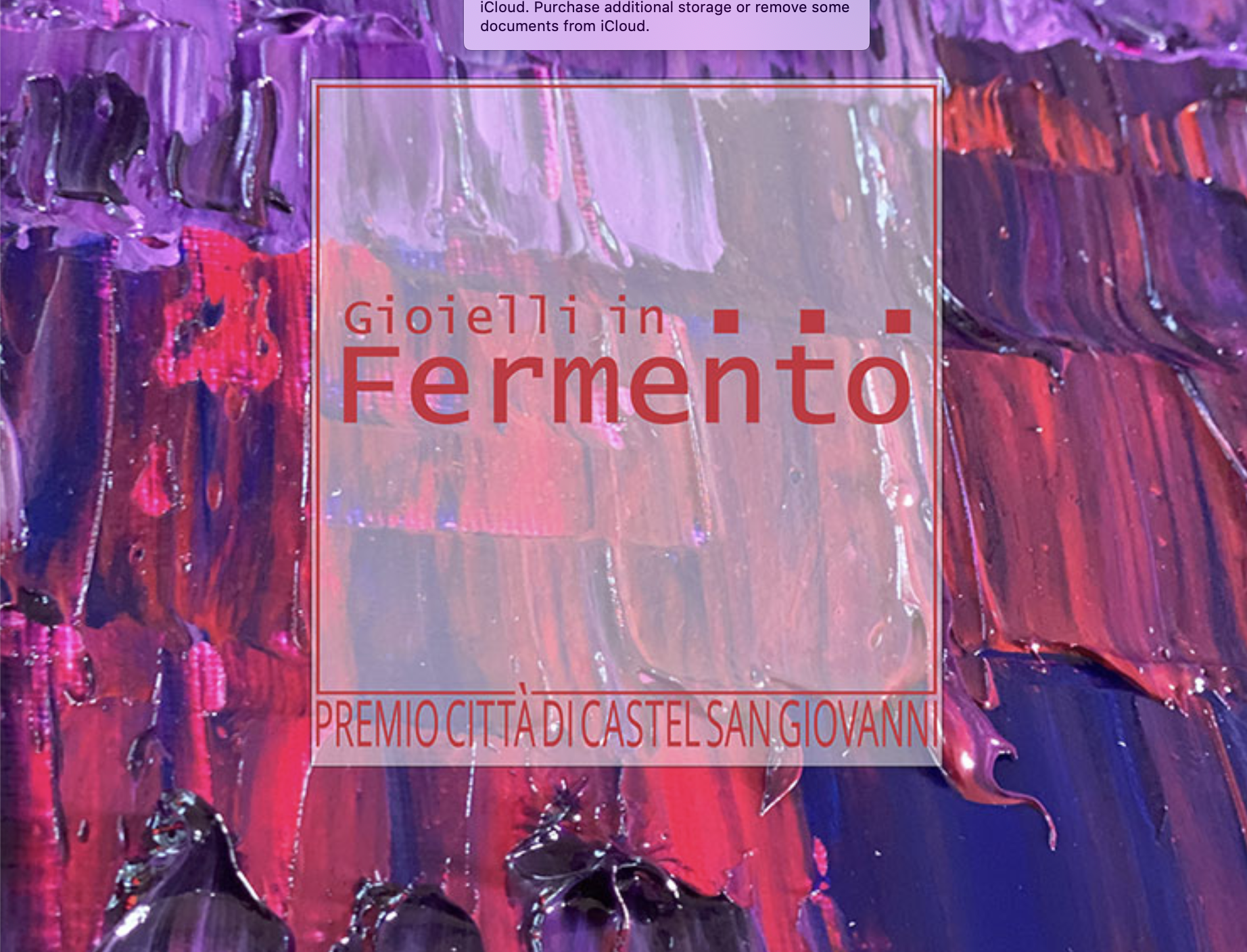 Gioielli in Fermento is accepting applications for its 20|21 10th Edition—Part 2. The theme: Fermento! Aging and Evolution. Open to established and emerging artists and designers. Artists will present an ornament for the body challenging the theme, evoking descriptive or conceptual traits according to their own inspiration. Deadline to enter: January 31, 2021. Learn more and get the guidelines.
WORKSHOPS—ONLINE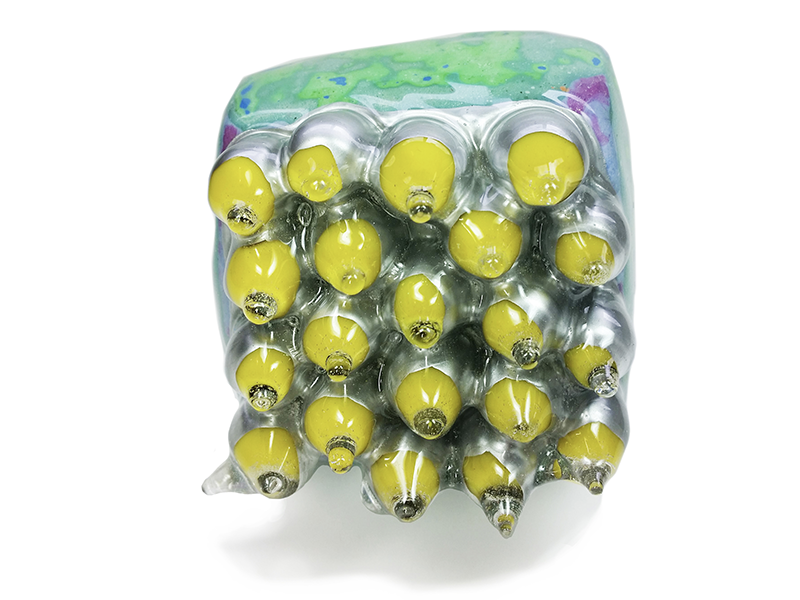 Pocosin Arts is hosting Zoom workshops taught by Jillian Moore, Tanya Crane, Aurélie Guillaume, Maia Leppo, Barbara Minor, Nancy Mēgan Corwin, and other metals/jewelry instructors. See the full list.
INTERESTING LINK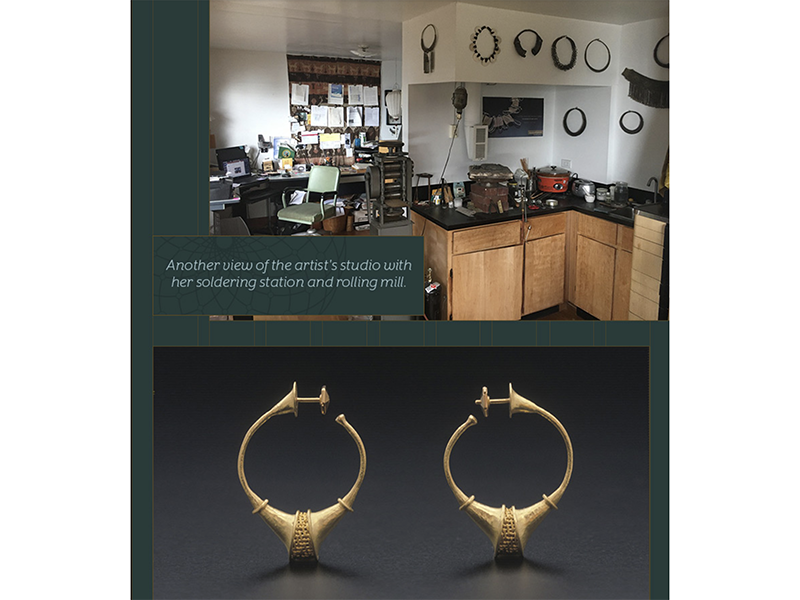 Mobilia Gallery took its newsletter subscribers on a tour of Mary Lee Hu's studio. Check it out.
INTERESTING LINK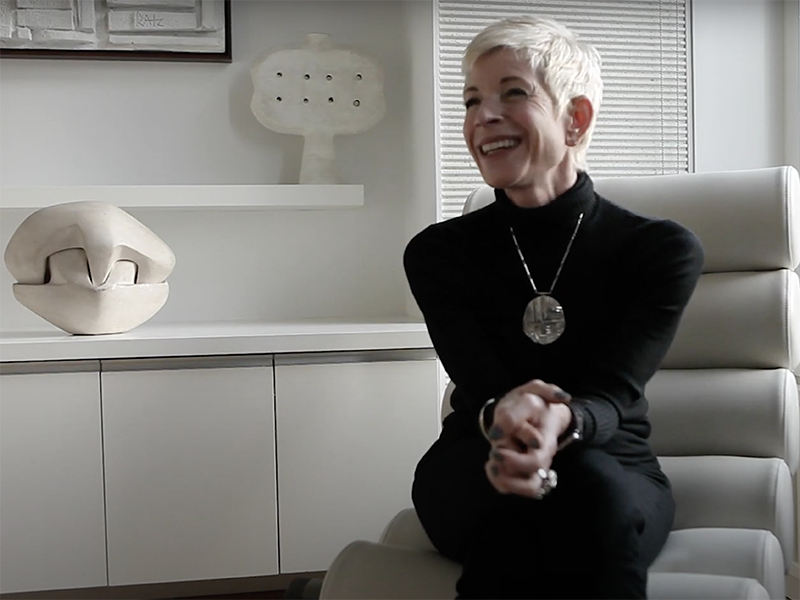 In a brief video, collector Julie Simpson answers the questions, "Do you only collect jewelry made by artists?" "What do you look for in a jewelry piece?" "Any practical requirement?" "Do you wear your pieces regularly?" and more. On Magen H Gallery's YouTube channel.
INTERESTING LINK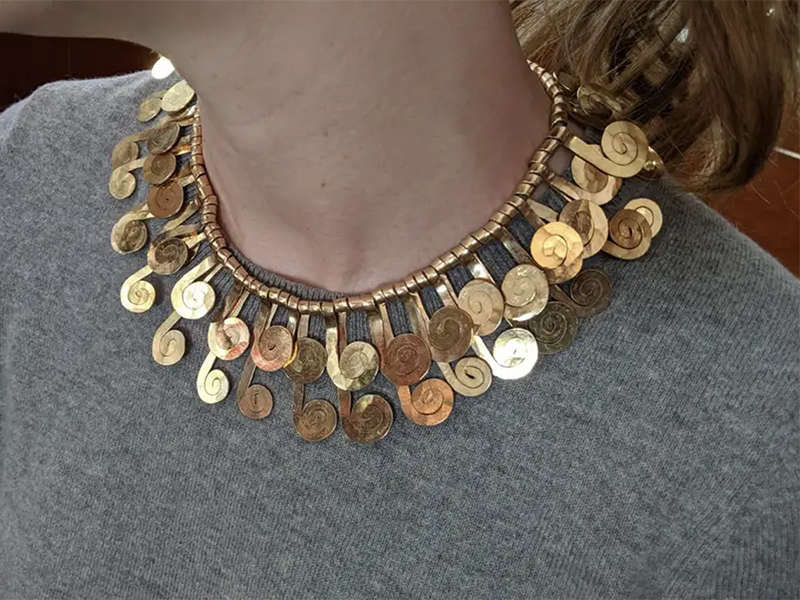 A hammered gold wire necklace by Alexander Calder is currently for sale on 1stDibs for US$595,000. Calder made this necklace, formerly the property of Kieth and Edna Warner, soon after making one for his wife, according to the listing, which states, "In strict jewelry vocabulary, the necklace would be considered a fringe, the individual flattened coils fanning outward when worn. But in Calder's distinctly non-doctrinaire universe, the hammered gold becomes a wire wreath or feathers—dynamic and moving, similar to his sculptures en plein air."
INTERESTING LINK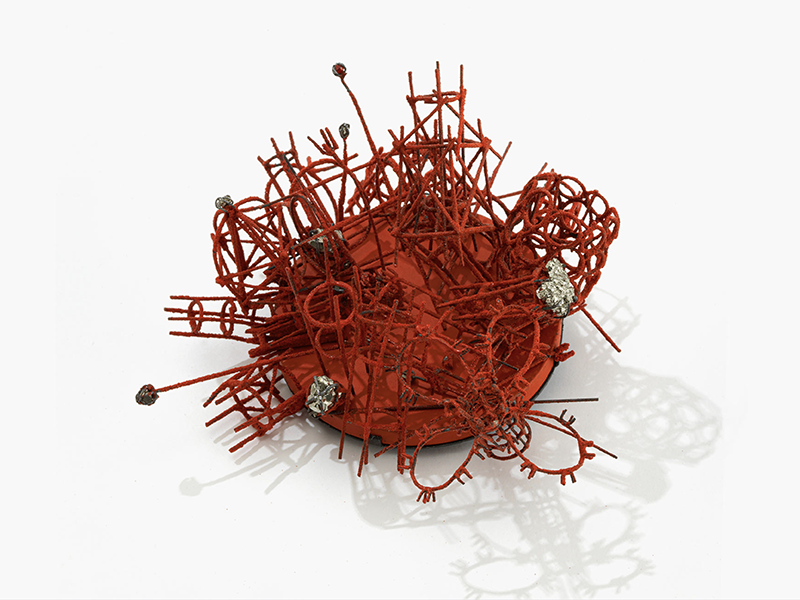 German-speakers can watch a video of the award ceremony for the 2020 Danner Prize on Die Neue Sammlung's website. The museum is closed until January 10, but photos of the exhibition, which the museum will display until April 11, can be seen here and on Art Aurea. Bettina Dittlmann won the prize with her brooch Wohin (Where To). Peter Bauhuis received an honorary prize for four sculptures.
INTERESTING LINK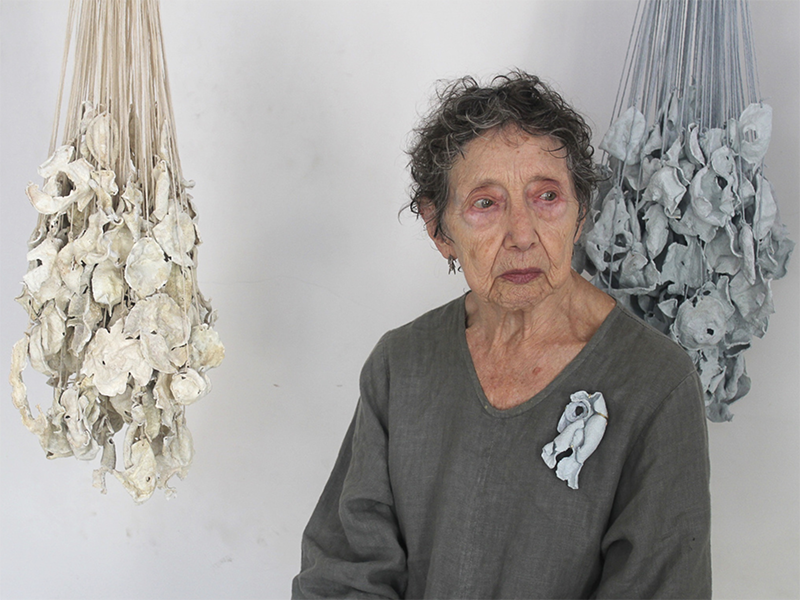 Liliana Ojeda's "new" work reflects the beauty of old age, making "contemporary" jewelry more than a celebration of youth. Society values the new, the immaculate, the fresh, and the young, imposing a terror of ageing, withering, and decline. But if life expectancy is 80, we'll spend 30 years of our lives being old. This phenomenon also occurs in the discipline of jewelry. We're expected to make pieces that represent the value of the new and pristine. Ojeda decided to confront this by making pieces that show fragility and the passage of time. She collected and recycled fruit peels, scraped them, dried them in the sun, then combined them with materials from her jewelry and ceramic workshop to develop her Senescent Field series. Learn more in this article from Garland, which is celebrating five years of existence—congratulations to everyone at the online magazine!
INTERESTING LINK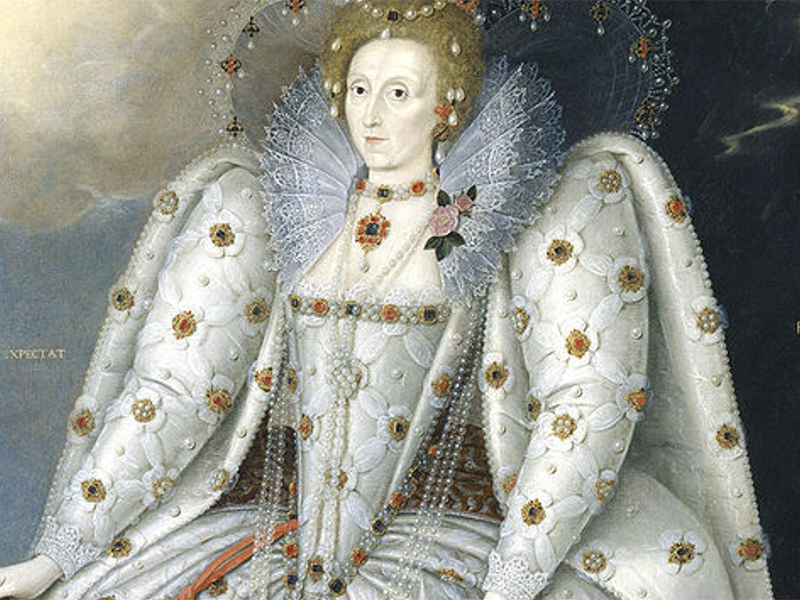 "For centuries," write Julia Fiore, "artists have used jewelry to ascribe important attributes to their sitters." Although it isn't a recent article, The Secret Language of Jewelry in Women's Portraits remains a fascinating dive into the historic meaning of pearls, gold, stones, and other opulence across more than 400 years of Western portraiture. Read the article on Artsy.
INTERESTING LINK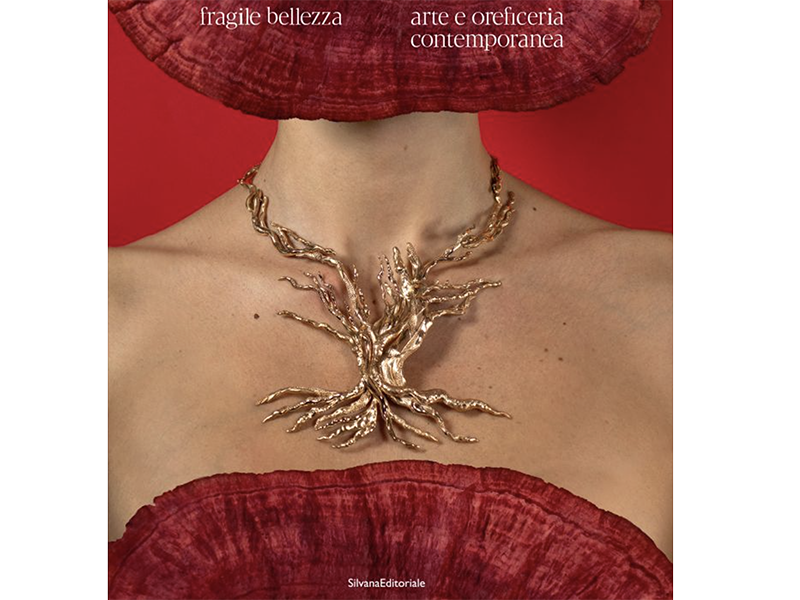 The new book Fragile Bellezza: Arte e Oreficeria Contemporanea (Fragile Beauty: Art and Contemporary Goldsmithing), seems to have been inspired by the philosophical metaphor of kintsugi, the ancient Japanese custom of repairing broken ceramic objects with gold, transforming them into something unique and precious. The book describes an artistic journey that began two years ago as a series of different exhibitions that were forced to change course because of the pandemic and instead became a book. Edited by Domenico Papa and jewelry historian Lia Lenti, what should have been only an exhibition catalog has turned into a documentation of the experimental encounter between art and craftsmanship, and of the original collaborations between local artists and companies, for a series of exhibitions organized in and around Valenza, Italy. Read the full article from VO+.
JEWELRY IN THE NEWS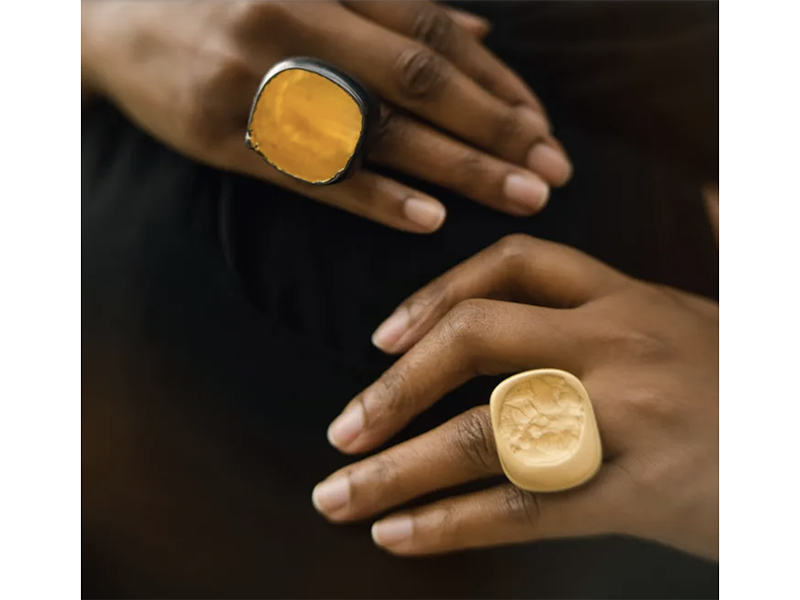 Social activism has stirred up new initiatives in the jewelry industry, says the Financial Times, and it's well overdue. The article goes so deep and broad that it can't be summarized in just a few sentences, but it shines a spotlight on numerous black designers, black-owned businesses, initiatives that support black jewelry creatives, and beyond—including Aurora James, Brother Vellies, Lauren Harwell Godfrey, Thelma West, Jacqueline Rabun, TenThousandThings, Kassandra Lauren Gordon, Melanie Eddy, Satta Maturi, Alex Monroe, Emefa Cole, jewelry editors Rachel Garrahan and Annabel Davidson, the Fifteen Percent Pledge, the Art Smith Memorial Fund, and Matthew Harris of Mateo New York. Read The New Gold Standard: Meet the Creatives Making Jewellery as Diverse as It Is Dazzling.
JEWELRY IN THE NEWS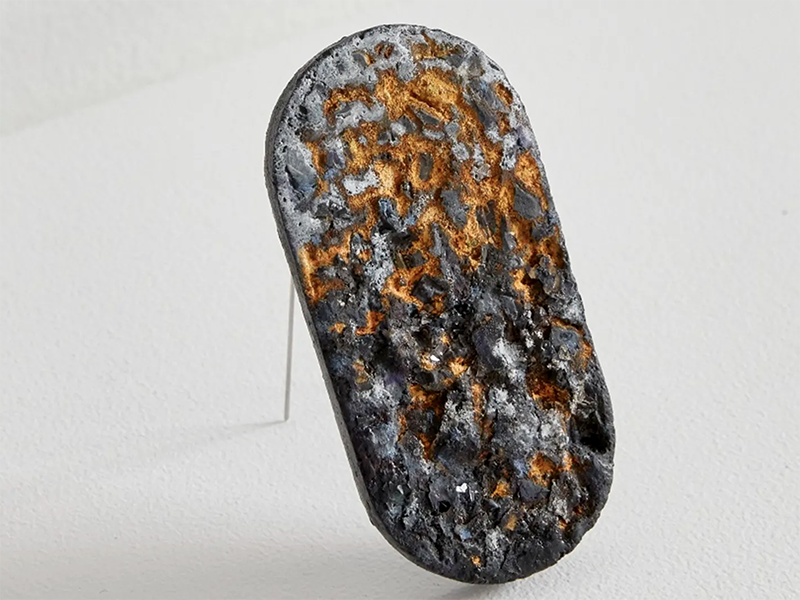 Contemporary jewelry can be a good investment, says The Age. "The attraction of contemporary jewelry requires no explanation for those who collect it, whether it comes in the form of earrings, brooches, bracelets or necklaces. It can be made from precious materials, such as gold or silver, but is often fashioned from far more rudimentary materials, such as aluminum, steel or even cardboard … Susan Cohn has been an important name in contemporary jewelry since she graduated from RMIT in 1980 and established her own Melbourne business, Workshop 3000, with jeweler Marian Hosking and technician Harry Rowlands. Her doughnut bracelets—made from aluminum in a number of colors and designs in the early 1980s—were purchased by the National Gallery of Victoria, as well as museums including the Victoria & Albert in London. A decade later, Cohn produced clear-plastic versions of the bracelet. Those who had the foresight to snap one up for a relatively modest price would now have to fork out up to $5,000 to replace it." The article also mentions David Bielander, Gallery Funaki, and others. Read more.
JEWELRY IN THE NEWS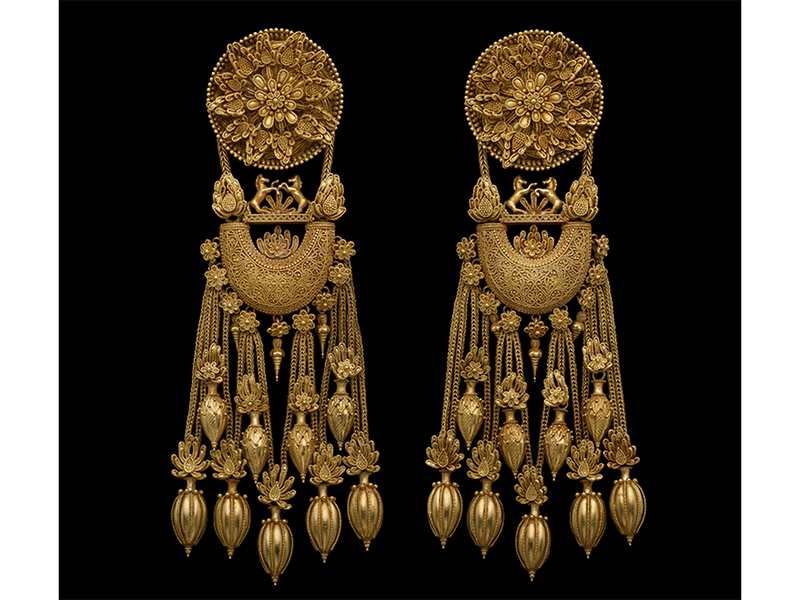 While much of the jewelry and art-loving public has no idea who Kazumi Arikawa is, in the world of high jewelry collectors and academics, he's well known with his collection of about 800 historic jewels amassed over a span of 30+ years. Forbes tells us more: "Even though he's a lifelong resident of Japan, the majority of his collection consists of jewels from the western world, from antiquity to the Renaissance and beyond. His company, Albion Art, was the main sponsor of the exhibition The Body Transformed, held at the Metropolitan Museum of Art from November 2018–February 2019. In addition to the sponsorship, Arikawa donated three historic jewelry pieces to the museum. Arikawa … is now looking at ways to share his collection with larger audiences. One plan is to open a museum in Kyoto for his collection. If it happens, there will be nothing quite like it, according to those who have seen his jewels." Read the full article; it's not super recent, but is nonetheless interesting.
OBITUARY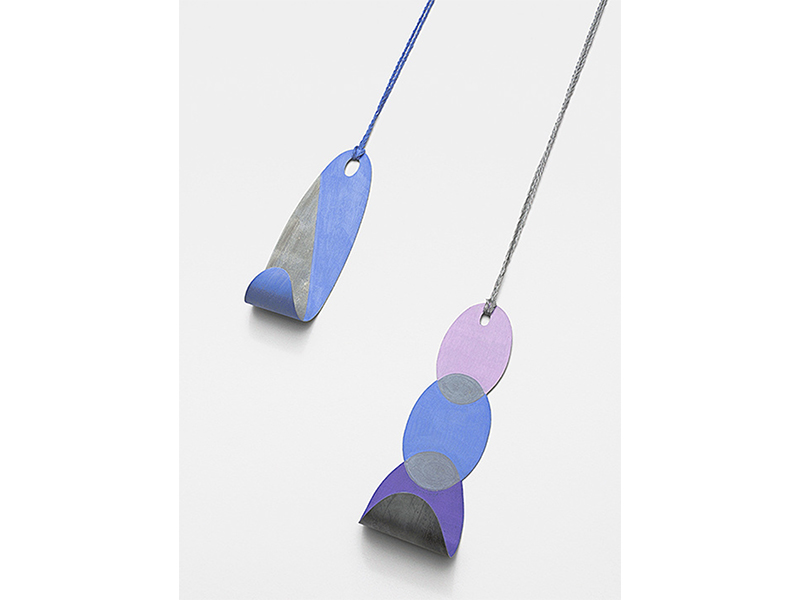 Lucy Sarneel, ­1961–2020. Lucy Sarneel died of cancer on December 28, 2020. The Plus exhibition at Galerie Marzee became her last exhibition. Anyone who sees the symbolism of the works and reads the titles—From Cradle to Grave, Hangon-er, and Daily Offer—realizes that this optimistic, spirited, sweet woman was aware she did not have long to live and would not experience her 60th birthday, on March 4, 2021. Sarneel was represented by an impressive list of galleries around the world, including Sienna Patti, Hannah Gallery, Gallery Funaki, Galerie Slavik, and Lesley Craze Gallery, and she achieved prominent positions in many collections. Galerie Marzee presented her to the public from the start of her career.
CODA described the monographic exhibition Private Territory in Public—Jewelry by Lucy Sarneel, which opened on January 15, 2017, at CODA, as a "mid-career" exhibition. After all, the then 56-year-old visual artist still had decades ahead, we assumed, and perhaps the best work would be made in the near future. But that is not how it went … During that period also came the first medical examinations. Sarneel did not want us to communicate about that, because she would fight those malignant cells, and the programming with meetings and workshops continued "as usual." How we all hoped Lucy would beat those tumors. —Carin Reinders (Abridged; read the full text on the CODA website.)
AJF will soon publish an obituary written by Liesbeth den Besten.
OBITUARY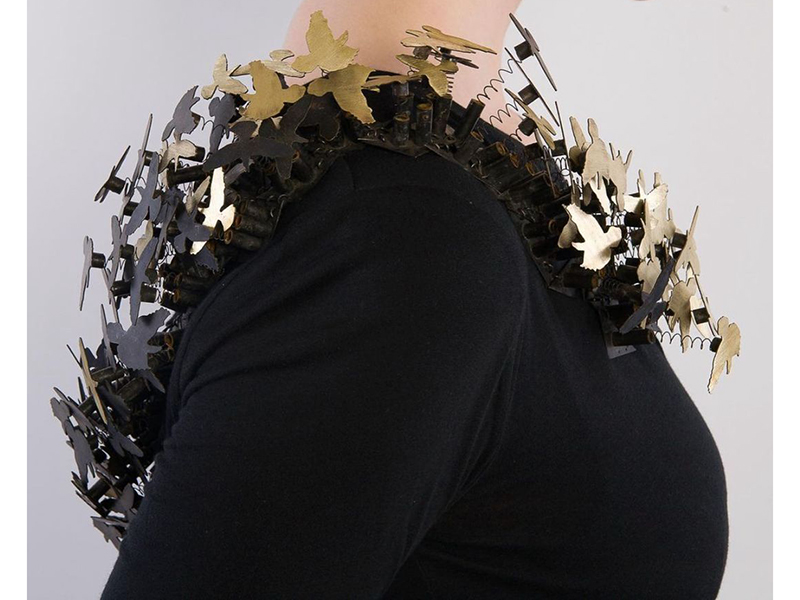 Maria Tritico, 1988­–2020. We are deeply saddened by the sudden tragic loss of Maria Tritico. Tritico was a beloved member of the Texas State University Metals Program from 2009 until she graduated with her BFA in 2012 as a double major in metals and photography. She touched the hearts of many with her contagious optimism, her dedication to her artwork, and her generous spirit. As president of the TxSt Metals Guild, Maria energized the organization with this same generosity by curating exhibitions, planning fundraisers, and spearheading workshops. As a teaching assistant, she was a fervent mentor, guide, and advocate for her students. This spirit of generosity led her to pursue her master's degree in art therapy at the School of the Art Institute of Chicago. Tritico touched many lives and will be remembered by us all at Texas State as the "bright shining light" her parents describe. Her BFA thesis announcement, featuring her work Fondness and Fear: Birds, is archived in the TxSt Metals Studio as an inspiration for all students past and future. —Beverly Penn
Other links: Obituary. News article. Memorial fund