Art Jewelry Forum is pleased to share the news that members of our community find noteworthy. Is something missing? The success of this compilation of compelling events, exhibitions, and items of interest to the jewelry community depends on YOUR participation.
If you're a member of AJF, you can add news and ideas to the monthly report by going here. If you aren't a member, but would like to become one, join AJF by making a donation.
ANNOUNCEMENT
A new annual award that reinforces the Museum of Art and Design's (MAD) commitment to celebrating the next generation of artists working in the American studio craft movement, the Burke Prize is an unrestricted $50,000 award made to a professional artist under the age of 45 working in glass, fiber, clay, metals, or wood. The Burke Prize will be determined by an annual jury of professionals in the fields of art, craft, and design following an open application process. Applicants must be American citizens or permanent residents, living or working within the continental United States, Alaska, Hawaii, Puerto Rico, Guam, or the US Virgin Islands. The applications will be reviewed by a jury led by Shannon Stratton, chief curator at MAD, and available starting February 2018. The first winner of the Burke Prize will be announced in the fall of 2018.
---
ANNOUNCEMENT
SNAG (Society of North American Goldsmiths) is pleased to announce its new editor, Emily Zilber. The editor position at SNAG recently was reorganized to become a full-time position overseeing the editorial content of the award-winning Metalsmith magazine, the launch of a new publication, Metalsmith Tech, and the annual Jewelry and Metals Survey (JaMS).
---
ANNOUNCEMENT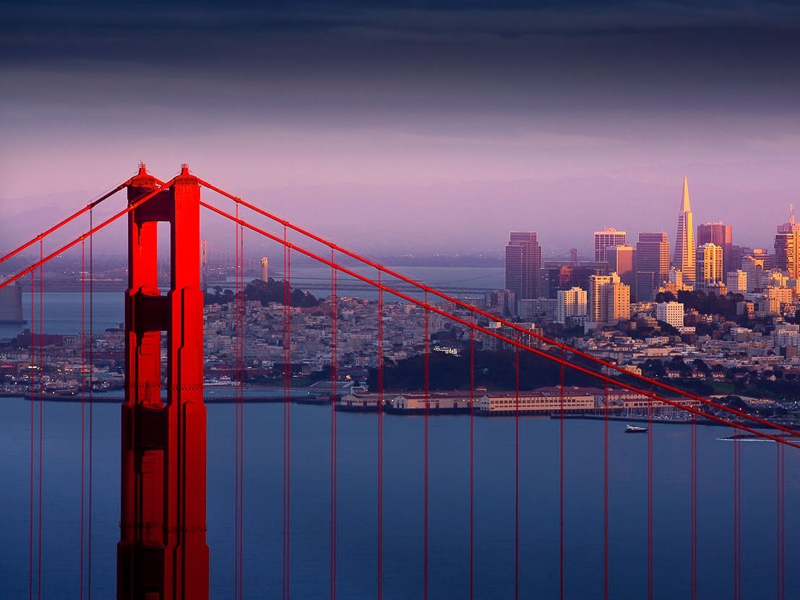 Art Jewelry Forum is hosting several events in San Francisco to celebrate the 20th anniversary of the organization from January 11-14, 2018. The itinerary includes tours of the private jewelry collections of Susan Cummins and Susan Beech; VIP passes to the FOG Art+Design fair and Untitled, a contemporary art fair; visits to artist studios; gallery pop-up events; visits to museums with a focus on jewelry; and a mini-symposium to celebrate the members and founders of AJF. There are two ways to participate: a four-day trip or a single-day event. For more information, contact Rebekah Frank. Registration closes on December 31, 2017.
---
ANNOUNCEMENT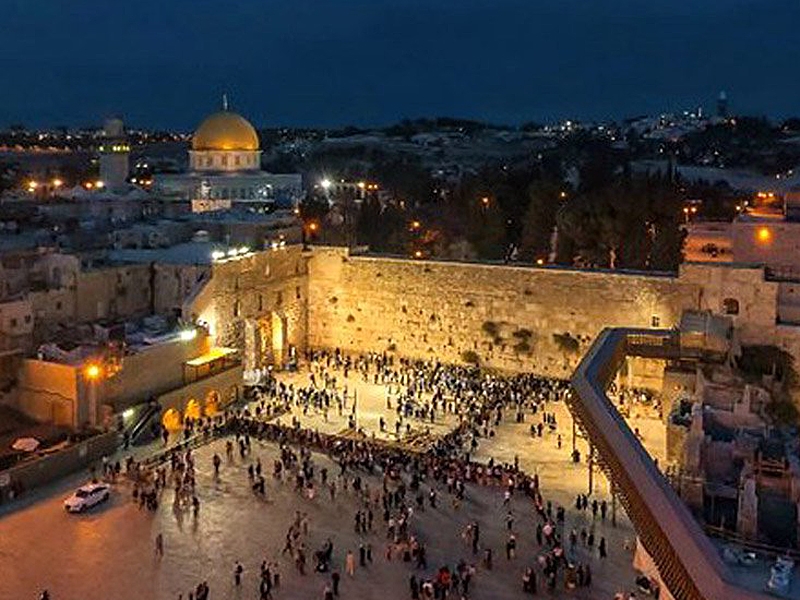 The Jewelry Center at the 92nd St. Y is offering a one-of-a-kind Jewelry & Decorative Arts Tour of Israel: Jerusalem & Tel Aviv, April 21–30, 2018. Jewelry Center Director Jonathan Wahl and Jane Adlin, curator emeritus of the Metropolitan Museum of Art, will lead the small group tour, which includes visits to the studios of artists such as Vered Kaminski and Esther Knobel; privately guided showings of museums, the diamond bourse, and Yvel pearl center; as well as sightseeing. The cost, including hotel, is $4,550 per person for a double and $5,750 for a single. Airfare is not included. For more information, contact Jonathan Wahl at 212-415-5564 or [email protected].
---
DOCUMENTARY
J. Fred Woell: An American Vision is a new documentary by Richard Kane with Robert Shetterly about the history and significance of this metalsmith, jeweler, and political artist.
J. Fred Woell: An American Vision captures the essence of a political artist who believed deeply in the power of the creative spirit. In 1965, J. Fred Woell took his cast silver jewelry to New York City galleries and was turned down flat. "Use gold or forget it," they told him. As a confirmed contrarian, Woell vowed to make jewelry from materials of no value–and the term "anti-jewelry" was born. Nearly 50 years later, he was honored with the Lifetime Achievement Award from the Society of North American Goldsmiths.
---
SYMPOSIUM/CONFERENCE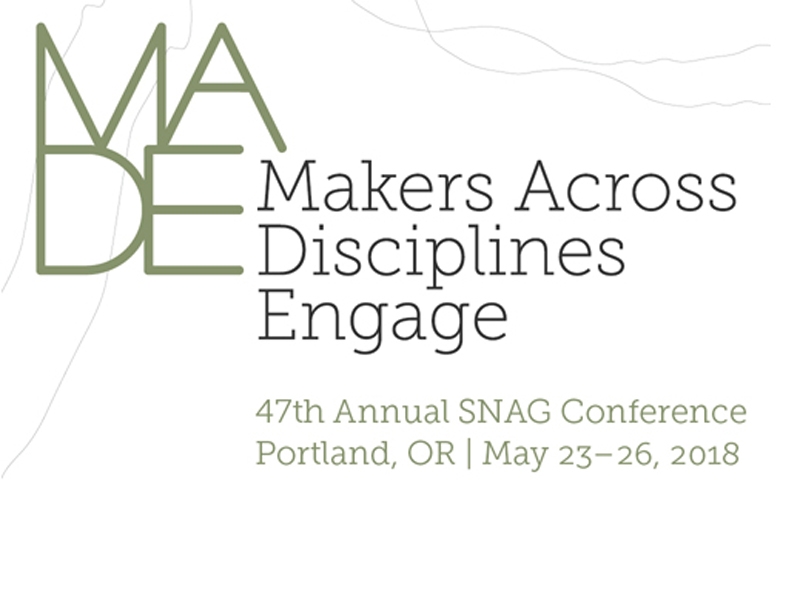 The Society of North American Goldsmiths (SNAG) heads to Portland, Oregon, in 2018 for its 47th Annual Conference. The conference will be held May 23–26, 2018, at the Portland Marriott Downtown Waterfront. SNAG's annual conference includes lectures, exhibitions, a vendor room, demos, and social events. Registration opens January 18, 2018.
---
JEWELRY IN THE NEWS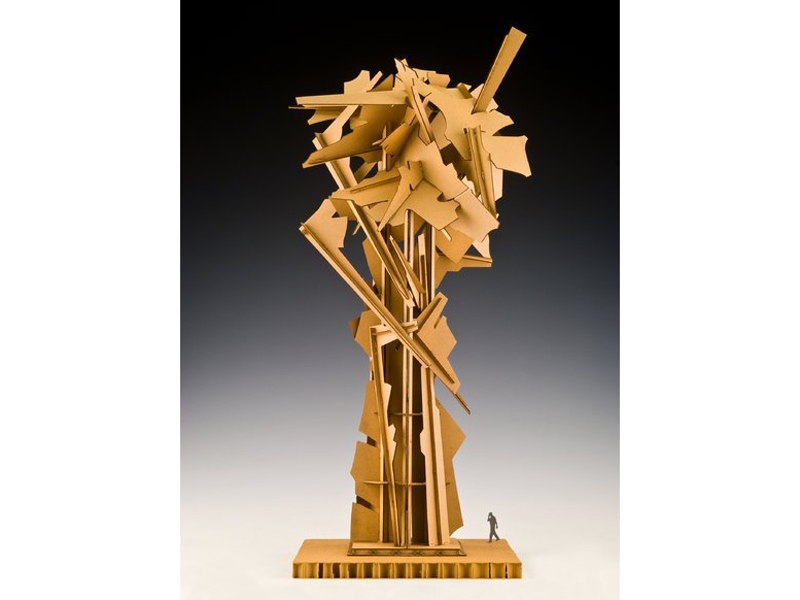 The New York Times reports that for much of his five-decade career, the metalwork sculptor Albert Paley had planned to create a foundation that would foster scholarship about his work. At his studio in Rochester, NY, he set aside artworks with his typical ribbon and shard motifs for that future organization's collection. This year, he decided instead to sell those objects, partly to avoid the laborious process of setting up a new nonprofit entity. Rago auction house in Lambertville, NJ, will hold the sale on January 21. It will include about 55 works, among them 1960s moonstone jewelry, recent steel tables, and fireplace tools.
---
JEWELRY IN THE NEWS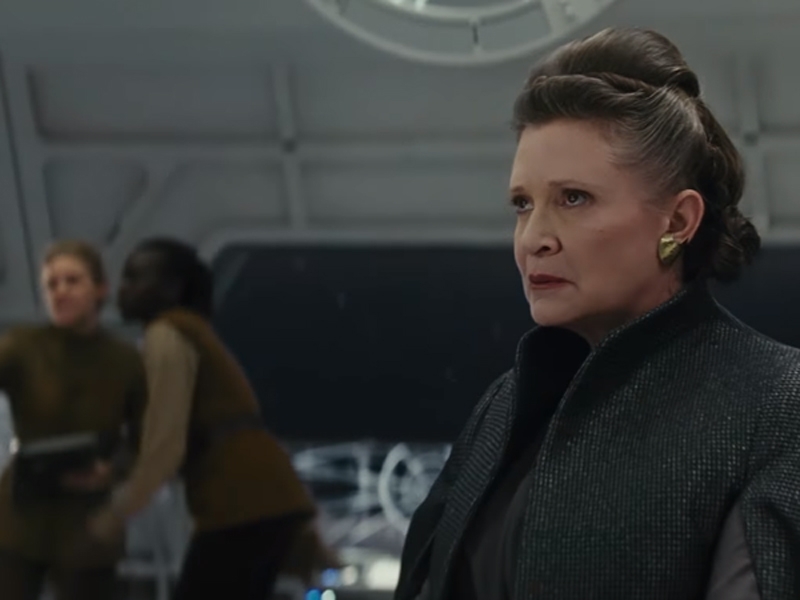 The film The Last Jedi is full of intergalactic bling because Carrie Fisher told the director "with great urgency" that the movie needed space jewelry. Learn more here.
---
JEWELRY IN THE NEWS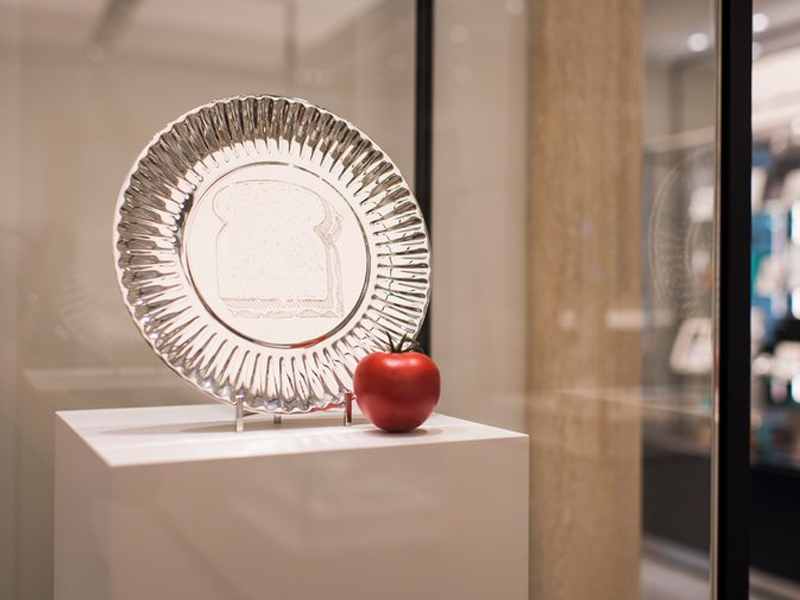 The New York Times reports that Tiffany has unveiled its Everyday Collection, featuring everyday objects affordable if you're a member of the Saudi royal family still in good standing. In Tiffany's manicured hands, the yo-yo is reimagined as a $300 sterling silver and walnut toy. That old tin coffee can you use to hold your pens? Toss it out. Now you can get one in sterling and vermeil for $1,000. And that's just for a start. Whip out your credit card and read more at this link.
---
JEWELRY IN THE NEWS
Smart watches were just the start. The Fossil Group plans to expand its connected range to eyewear, hearables, and even handbags. Learn more at the link.
---
INTERESTING LINK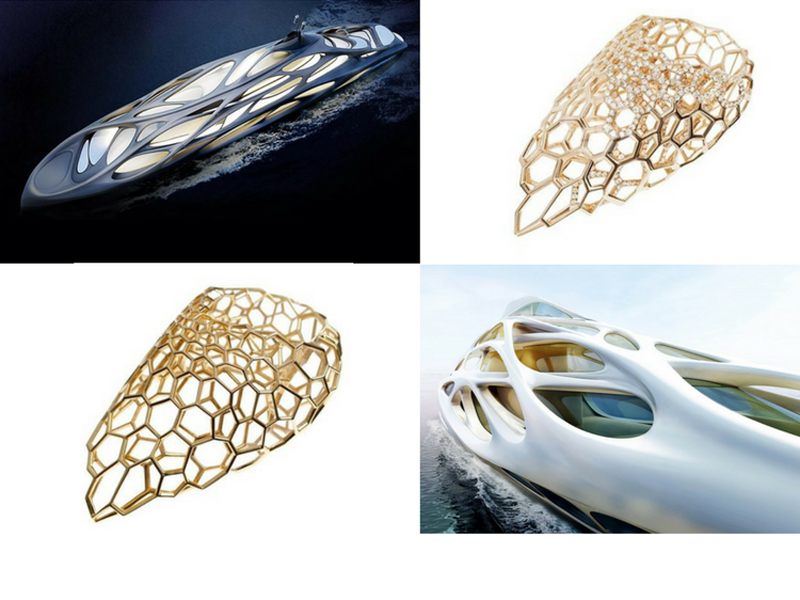 Will jewelry designed by architects be the next big trend? Bizzita thinks so. Take a look at this visually rich article looking at different architects and the jewelry inspired by their structures, including architects like Zaha Hadid.
---
INTERESTING LINK
The American Museum of Natural History's major renovation, led by architecture firm Studio Gang, has spawned a host of nostalgic articles mourning the loss of the very 70s Hall of Minerals and Gems. If you've spent time in the conversation pits, admiring the incredible pieces on display, you might want to add your voice to the chorus.
---
OBITUARY
Peter Chang, 1944–2017 In October we lost an exceptional, outstanding artist. Peter Chang's material has only been plastic. Over 40 years he made this substance, which is without any character, to take on character through the artistic impact he made on it. This is what makes his jewelry objects superlative and immortal. I met Peter early in the 1990 and ever since then I was fascinated and deeply touched by his unique shapes and gorgeous colors. His personal reticence was so much the opposite of his oeuvre; I was always fascinated by this discrepancy. I've also lost a special warm-hearted friend.
—Olga Zobel Biró, Galerie Biró Munich
---
OBITUARY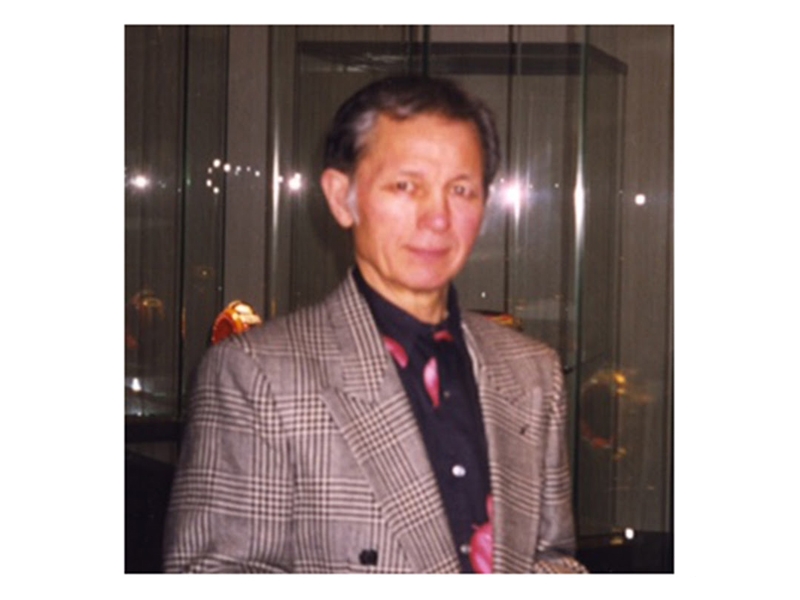 Peter Chang, 1944–2017 London is the city which formed Peter Chang. Born of a Chinese father and a British mother, he was the fusion of two cultures. He grew up in an age of television and pop culture at a time when fantasy played an important role in the creation of art.
All of Chang's ornaments came from his imagination. His irrepressible mental images gave birth to bracelets, brooches, and objects never before conceived. Abstract notations were imbedded in large seamless forms made possible by the inherent nature of the resins. Assemblages with fragments of old toothbrushes, erasers, and toys were inlaid on the plane rather than in a three-dimensional form. Large biological fantasies grew, undulated, and became surfaces not unlike Gaudí's Park Güell in Barcelona. His works are assemblages with endless possible permutations of forms that embodied intense colors reminiscent of comic books and carnivals. His sources also drew from music, trash culture, and the punk movement.
Centuries and decades of the concept of ornament have been turned upside down by Chang's works. Lurking inside remains the attachment to Chinese ornament and lacquer exploding into a fantasy of vigorous forms and plateaus not unlike Byzantine mosaics of integrated color.
Since 1989, Peter's work has entered private and public collections throughout the world.
—Helen Drutt English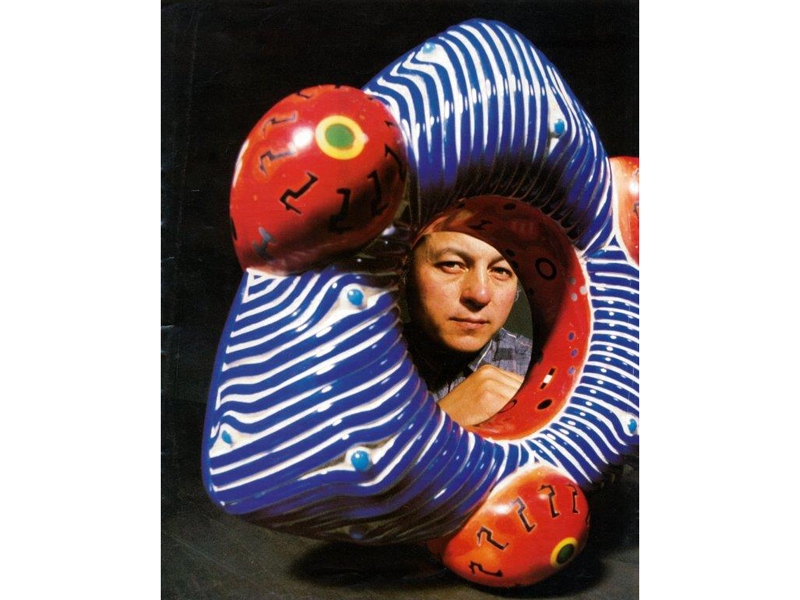 The worlds of dreams and fantasy depend on inspiration and ignore the rules of history. Like his predecessors—Hieronymous Bosch, Goya, The Surrealists—Peter Chang arrests a movement. In doing so, he discovers shapes and forms as they begin to gel and takes us to places we have never known. Alchemy is the power to transform something common into something special. Chang was a contemporary alchemist transforming visually insignificant matter—plastic—into a luxurious material of great color and depth. —Helen W. Drutt English, published in Peter Chang: It's Only Plastic, Arnoldsche, 2002
---