Art Jewelry Forum shares the news that members of our community find noteworthy. Is something missing? The success of this compilation of compelling events, exhibitions, and items of interest to the jewelry community depends on your participation. If you're a member of AJF, you can add news and ideas to the monthly report by going here. If you aren't a member, but would like to become one, join AJF by making a donation. Listings gathered with assistance from Carrie Yodanis.
RECOMMENDATIONS FROM OUR MEMBERS
BOOK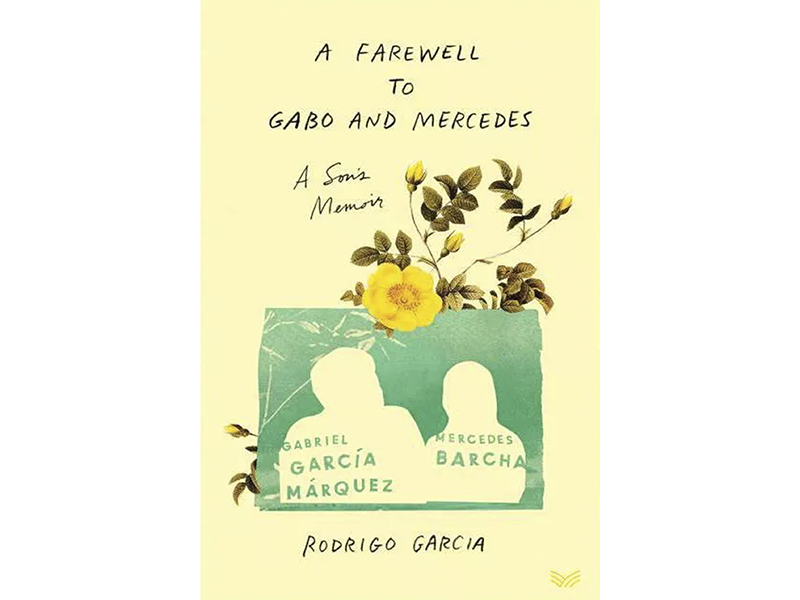 Nicolas Estrada wrote in to recommend a book called A Farewell to Gabo and Mercedes: A Son's Memoir of Gabriel Garcia Marquez and Mercedes Barcha, by Rodrigo Garcia. "It was extremely touching to read how Rodrigo Garcia talks about his family's intimacy," says Nico, "how he portrays a human Garcia Marquez and how important Mercedes was as the pillar of their home."
TV SERIES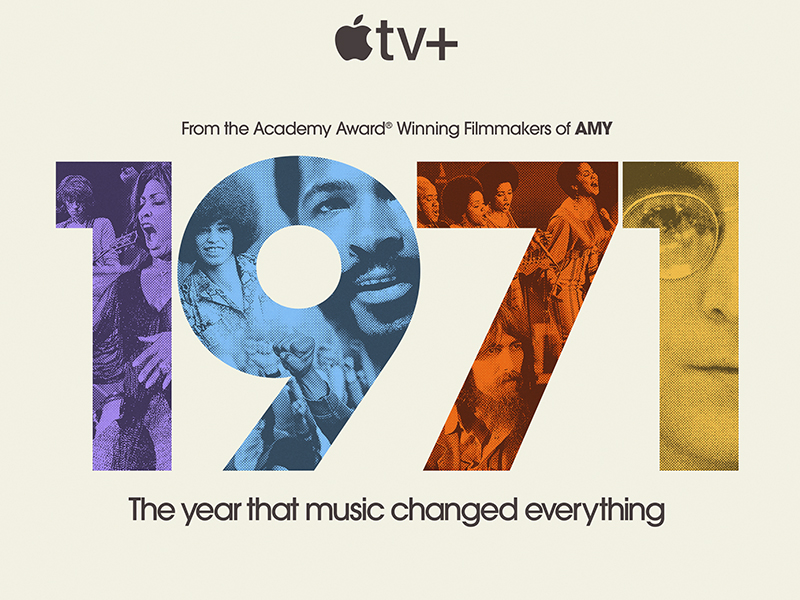 Susan Cummins gives a series on Apple TV+ the thumbs up. "In conjunction with the book I co-authored, In Flux: American Jewelry and the Counterculture, I would recommend '1971: The Year: The Year Music Changed Everything,'" says Susan. "It's about the changes happening politically and socially, but mainly musically. In Flux couldn't cover all of the history of the times and neither does this, but it fills in lots of gaps and you get to hear great music. I love knowing more about the history of this time period which I lived through."
PODCAST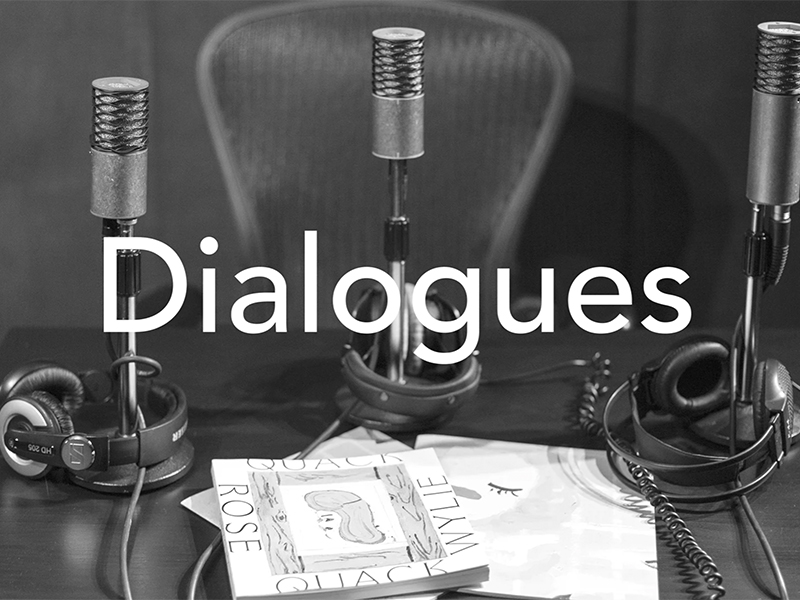 Julie Simpson has been enjoying David Zwirner Art Gallery's "Dialogues" podcast. "Lucas Zwirner and a few guest hosts do a terrific job of sharing the ideas and talents of artists and showing how they think about their peers, the role of art," says Julie. "Often Lucas will pair a writer with an artist. A few of my favorite episodes: filmmaker Sofia Coppola paired with filmmaker and artist Rainer Judd; artist Luc Tuymans paired with writer Timothy Snyder; Frédéric Malle talking about perfume (Season 5, Episode7)."
FILM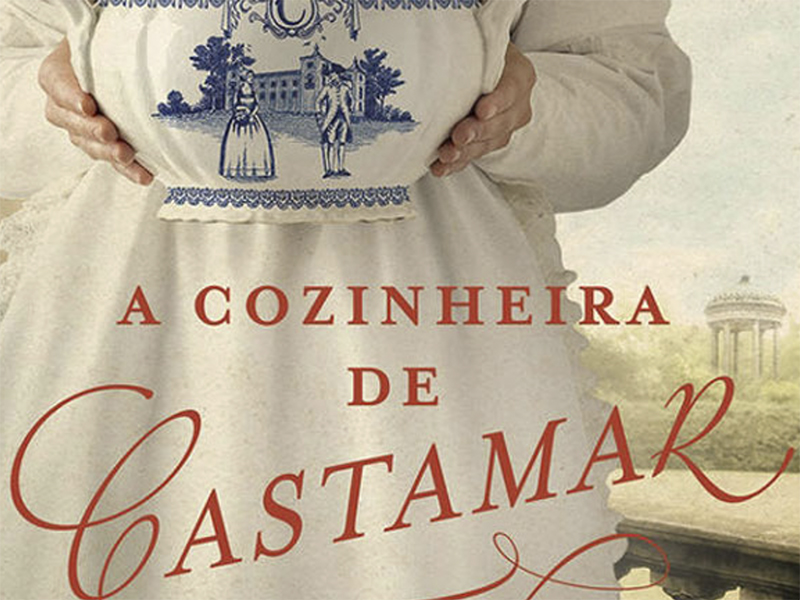 Zelia Nobre Carré likes the film A Cozinheira de Castamar (The Cook of Castamar). She explains: "This film, a romance situated in the Spanish court of the 18th century, shows the beauty of the kindness, creativity, and imagination of a cook. It takes place in a gorgeous castle with amazing period decorations." (You can watch it on Netflix.)
EXHIBITIONS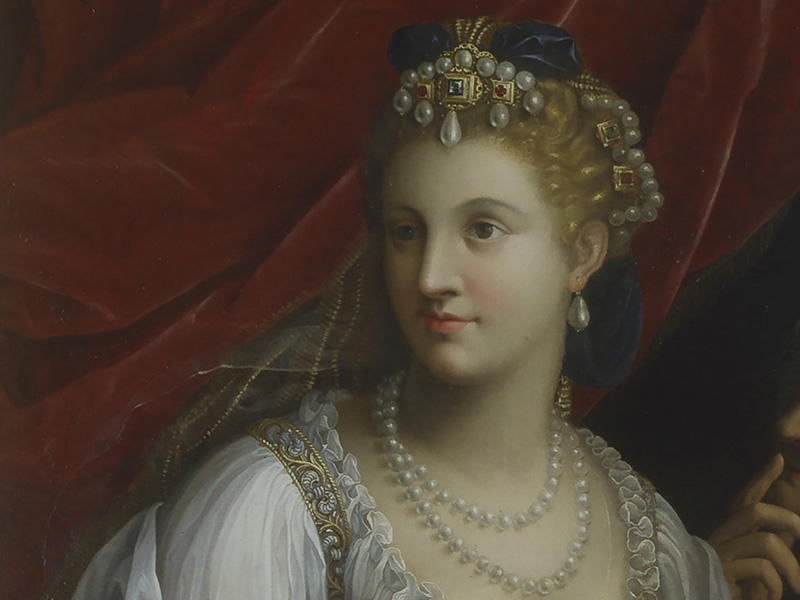 Nichka Marobin raves about a show she saw recently, and she has plans to see a couple others. "I have to thank my friends Chiaralice and Elena Rizzi from Ohmyblue Gallery for suggesting I visit the The Glass Ark: The Animal Collection of Pierre Rosenberg exhibition, hosted on the wonderful island of San Giorgio Maggiore at Fondazione Cini. Go to the Le Stanze del Vetro website to see the beautiful venue and to discover this amazing world of glass creatures virtually. This summer I will also visit the exhibition at the Castello del Buonconsiglio, in Trento, dedicated to Fede Galizia (c. 1578–c. 1630), a Renaissance painter who specialized in still lives. Lastly, I won't miss a visit to Mart Museum, in Rovereto, for the exhibition Botticelli: His Time. And Our Time."
EXHIBITION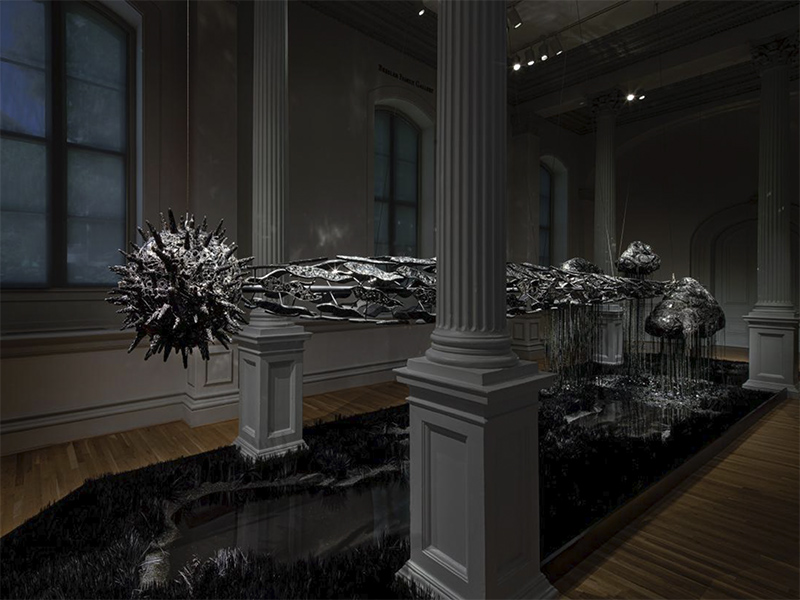 Adriana Radulescu thinks you'll enjoy Forces of Nature: Renwick Invitational 2020—she sure did. "The exhibition shows quite large installations by artists Lauren Fensterstock, Timothy Horn, Debora Moore, and Rowland Ricketts," says Adriana. "The works are beautiful, profound and express the artist's' relationship to nature and our existential environmental crisis." See it at the Renwick Gallery, Washington, DC, through August 15, 2021.
BOOKS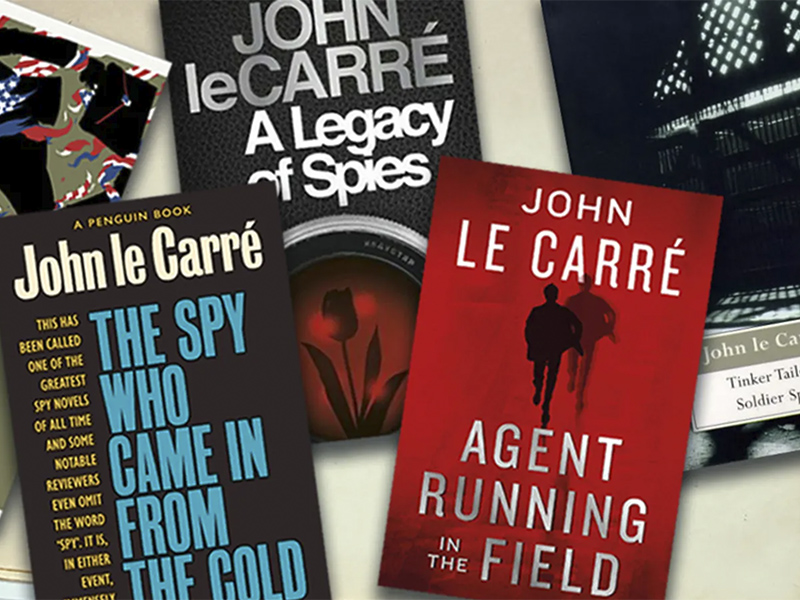 Marie-José van den Hout has been rereading John Le Carré's books since his recent death. "I like books with a lot of politics involved," she says. "And although some of those books are 30 years old, nothing seems to have changed in the world. And that is not a good sign."
ANNOUNCEMENTS
JOB OPENING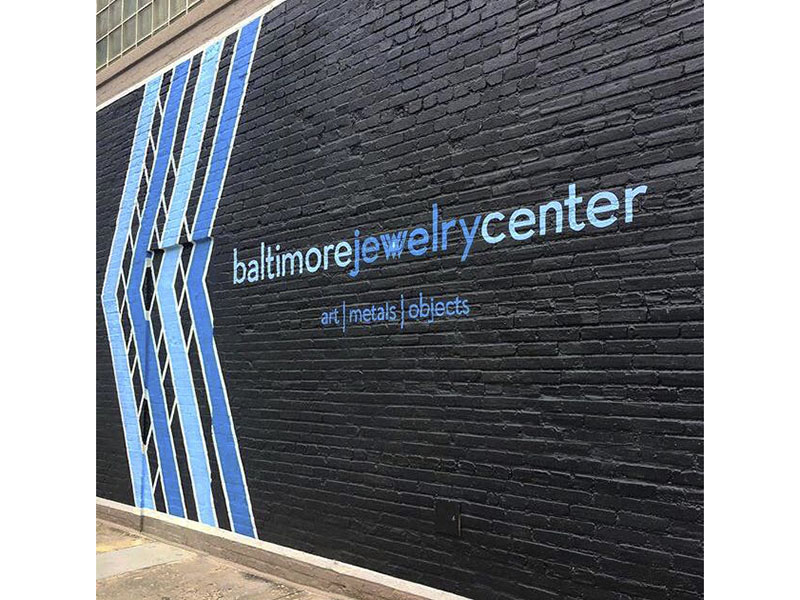 The Baltimore Jewelry Center is currently hiring a Program and Administrative Coordinator. The ideal candidate for this administrative position is passionate about working in a collaborative environment and eager to help sustain and grow an arts nonprofit. The Program and Administrative Coordinator is an excellent communicator who takes initiative and possesses a growth mindset. BJC seeks a candidate who enjoys thinking analytically and systematically. The ideal candidate will serve as a main point of contact and representative of the studio for students, renters, residents, exhibiting artists, and more. The ideal candidate for this role is confident in executing both big-picture thinking as well as daily administrative tasks, has superlative verbal and written communication skills and organizational skills, and enjoys helping others. Full time; reports directly to the director. Application deadline: August 15, 2021.
EVENTS
ONLINE WORKSHOP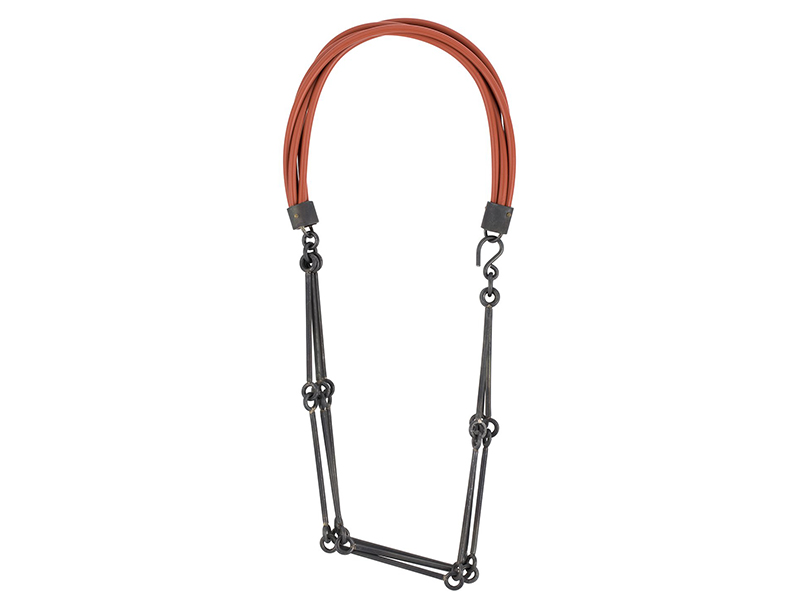 Join the Baltimore Jewelry Center for From Line to Form: Steel Wire Construction, with Maia Leppo, August 21 and 28, on Zoom. Explore the use of steel as an affordable, lightweight alternative material. A variety of different chain styles and samples will be introduced. Utilizing a multitude of wire thicknesses ranging from 20 to 10 gauge, you will learn to manipulate, experiment with, and apply different soldering methods to steel. Investigate ways to personalize your jewelry through nontoxic finishing techniques and the addition of accents that highlight each piece.
CONFERENCE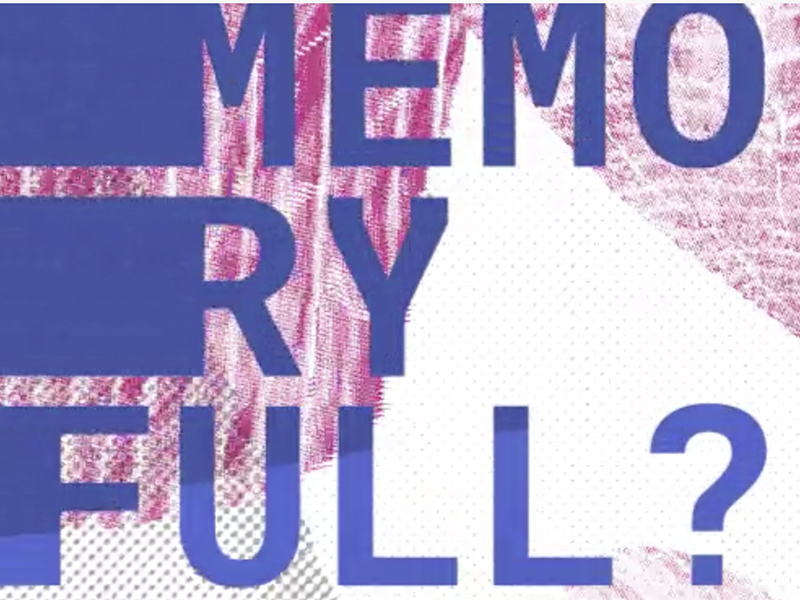 Tickets are now available for the DHS annual conference "Memory Full? Reimagining the Relations between Design and History," which takes place September 2–4, 2021. The three-day online event, hosted virtually by the FHNW Academy of Art and Design, Basel, will feature keynote contributions by Alexandra Midal, Jussi Parikka, Alfredo Gutiérrez Borrero, and Ahmed Ansari in conversation with the DHS student forum. Additionally, roughly 84 contributions will reflect on the entanglements embodied by design and its histories between potential futures and suppressed pasts. Get full program and all relevant information here.
LECTURE—FREE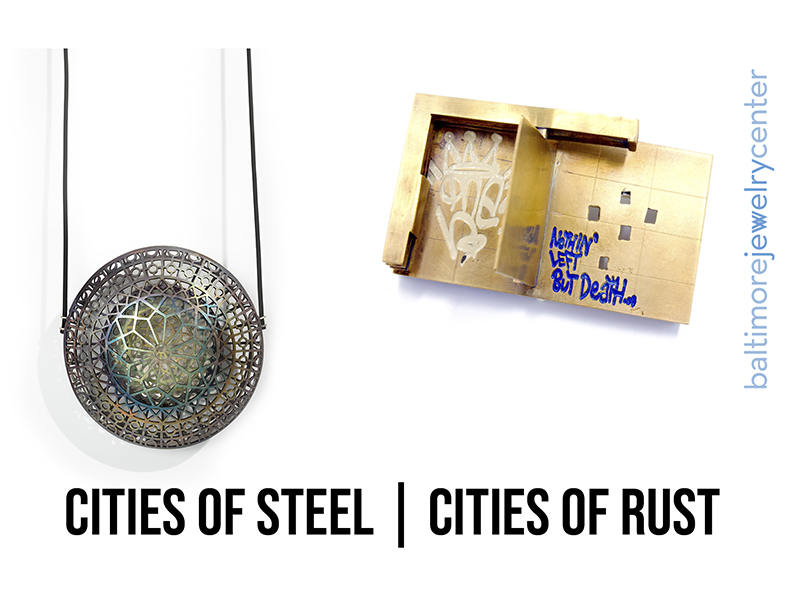 Join the creators of Cities of Steel Cities of Rust, Mary Fissell and Courtney Powell, and participating artists Elliot Keeley and Allison Jones for a special artist talk on Zoom on August 12, at 7 p.m. It takes place in conjunction with the summer fundraising campaign for the Baltimore Jewelry Center. Cities of Steel Cities of Rust is on view in the BJC gallery through August 28, 2021. It pairs artists from BJC's Peer Group and the Allegheny Metals Collective. Each artist chose a local site with personal or iconic significance and started a piece referencing it; they then swapped and completed work made by an artist in the other city.
AUCTION
A new selling exhibition at Sotheby's East Hampton outpost aims to shine a light on wearable art made by such early 20th-century masters as Man Ray, Max Ernst, and Niki de Saint Phalle, and modern-day artists like Jeff Koons, Christopher Thompson Royds, and Anish Kapoor. Scheduled through August 28, it includes 80 rare pieces created by more than 28 painters, sculptors, and photographers. Learn more in the Robb Report.
BIENNIAL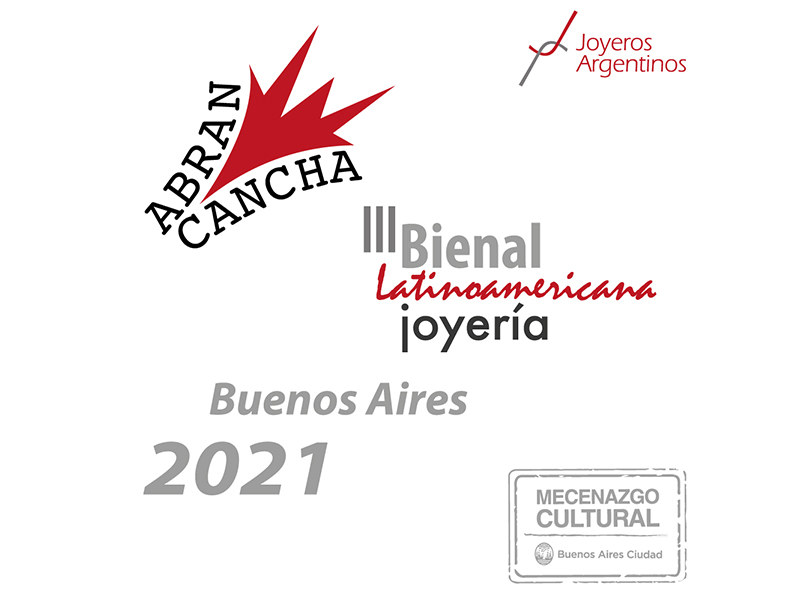 The third Latin American Biennial of Contemporary Jewelry—called Abran Cancha (open up the playing field, make way, clear the path, breaking ground, coming thru)—launches August 17, 2021. See the list of exhibitions and get information on the organization. The selected pieces will participate in the exhibition Open Court, at the Museum of the History of Costume, Buenos Aires, Argentina, August 17–October 17, 2021, and in the virtual exhibition that will remain published on the biennial's platform.
BIENNIAL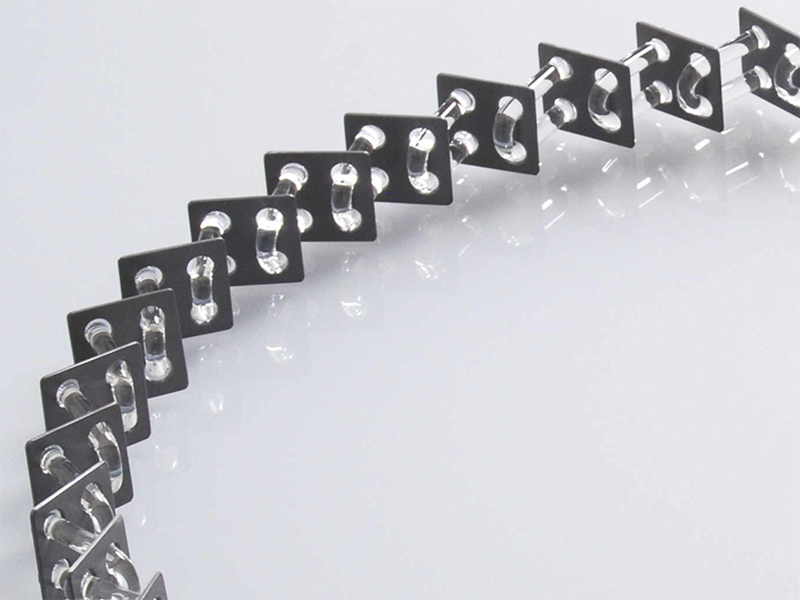 Value Chains Reset, the Jewellers and Metalsmiths Group of Australia, between August 17 and October 10, 2021, $30. Due to the pandemic, sessions that would normally be in one location over two days will be distributed across time and space. Simon Cottrell, Hannah Jago, Andrew Last, Kevin Murray, Mel Young and Mark Edgoose will present. Info and schedule.
BIENNIAL—UPCOMING
1st Lisbon Contemporary Jewellery Biennial, September 11–15, 2021. Masterclasses: Fear, with Christoph Zellweger; explores fear as a source for artistic interventions and looks at the interplay between body and object as a cultural and personal reference point. Protection, with Caroline Broadhead; in this five-day intensive workshop, participants will identify what they understand to be in need of protection. It might be something serious, comical, personal, or common to all. Challenges and discussions will lead to exploring the various ways in which jewelry, or other objects closely relating to the body, might perform this role.
JEWELRY WEEK—UPCOMING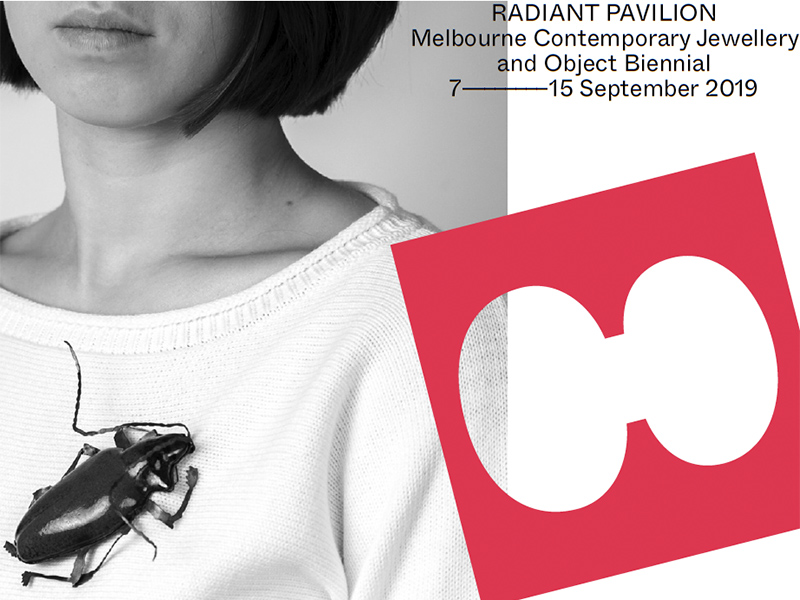 Radiant Pavilion, Melbourne, Australia, September 4–12, 2021. A celebration of the many aspects of contemporary jewellery and object practice in Melbourne and around the world.
ANNUAL FESTIVAL—UPCOMING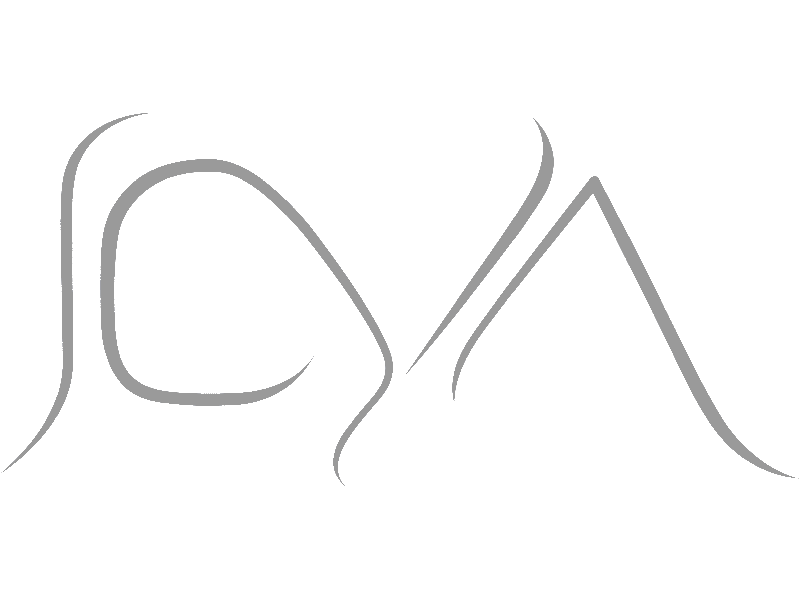 JOYA Barcelona Art Jewellery and Objects 2021, Barcelona, Spain, September 22–November 29, 2021. JOYA is the leading art jewelry event in Spain, bringing together independent artists, schools, organizations, and enterprises related to jewelry.
JEWELRY WEEK—UPCOMING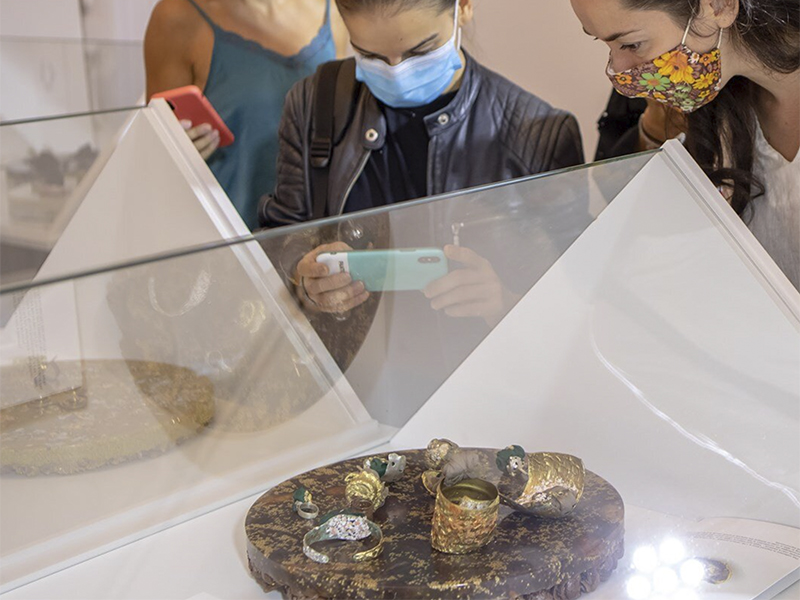 Romanian Jewelry Week 2.0 will take place September 30–October 3, 2021—mark your calendars!
TRIENNIAL—UPCOMING
KORU7, Lappeenranta, Finland, October 26–30, 2021. The international contemporary jewelry event is in its seventh year. Its main purpose: to present international contemporary jewelry and bring together artists, lecturers, researchers, and people interested in contemporary jewelry to take part in exhibitions, seminars, and workshops.
ONLINE DEMONSTRATION
Haystack Mountain School of Crafts presents Digital Strategies for Jewelry and Metals, August 18, 2021, 2:00–3:30 p.m. Joe Wood will discuss and demonstrate various digital strategies and techniques for metalsmiths and jewelers. There will be an accompanying website for all related resources.
SALE—INDIGENOUS JEWELRY
The Santa Fe Indian Market, Santa Fe, NM, US, August 21–22, 2021. This 99-year-old Native art market is the largest and most prestigious juried Native arts show in the world and the largest cultural event in the Southwest. It attracts 150,000 visitors to take advantage of the opportunity to buy directly from over 1,100 Native artists from the US and Canada selling their artwork. For many visitors, this is a rare opportunity to meet the artists and learn about contemporary Indian arts and cultures.
EXHIBITIONS—THE AMERICAS
GALLERY—CLOSING SOON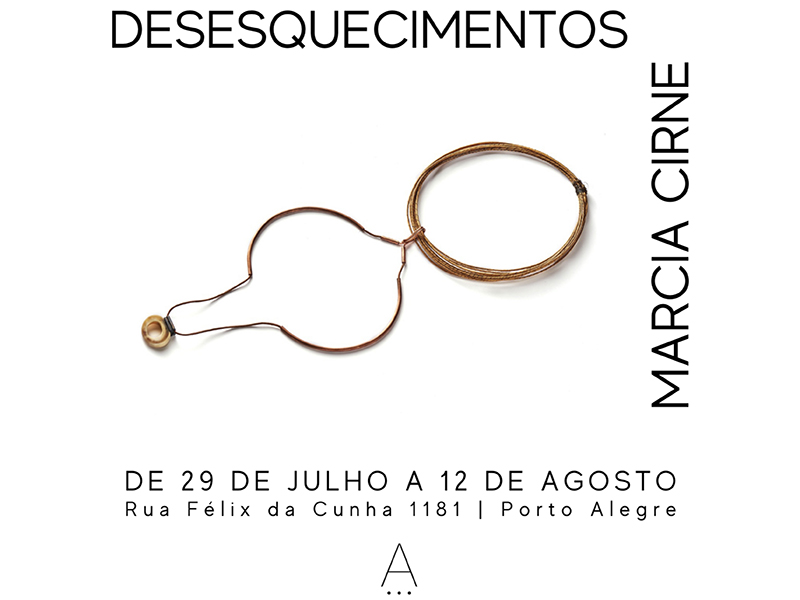 Desesquecimentos (Forgetfulness), at Galeria Alice Floriano, Porto Alegre, Brazil, through August 12, 2021. Selected things that are always at hand in the jeweler's studio—wooden latches, bobbins, turned wood, safety pins, weights, Kayapó smoking pipes, horn rings, packaging prints, Bakelite cranks—are connected with silver and copper by wires, plates, pins, clips, threads. These combinations result in unusual necklaces, rings, brooches, products of a craft that is intentionally poetic.
GALLERY—CLOSING SOON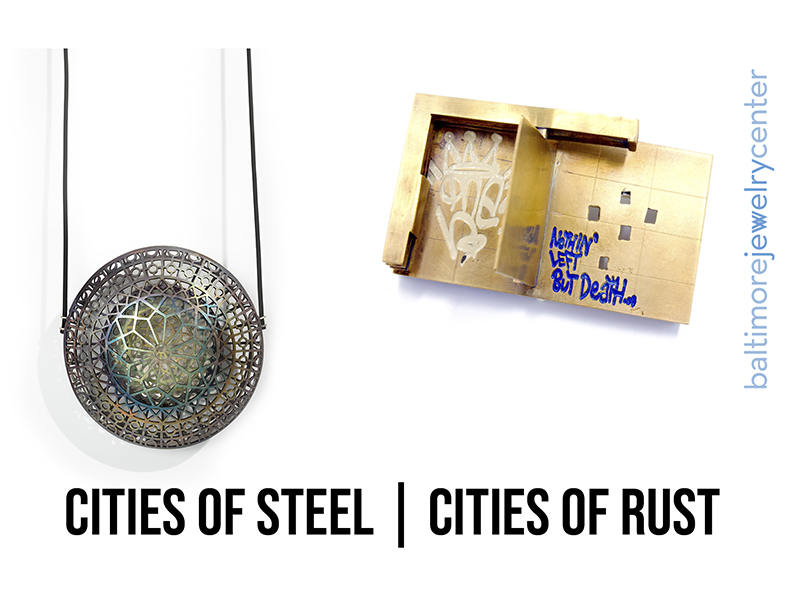 Cities of Steel Cities of Rust, at Baltimore Jewelry Center, Baltimore, MD, US, through August 28, 2021. This exhibition pairs artists from BJC's Peer Group and the Allegheny Metals Collective. Each artist chose a local site with personal or iconic significance and started a piece that referenced it; they then swapped and completed work made by an artist in the other city. Exchanging partially realized pieces helped break through assumptions.
GALLERY—CLOSING SOON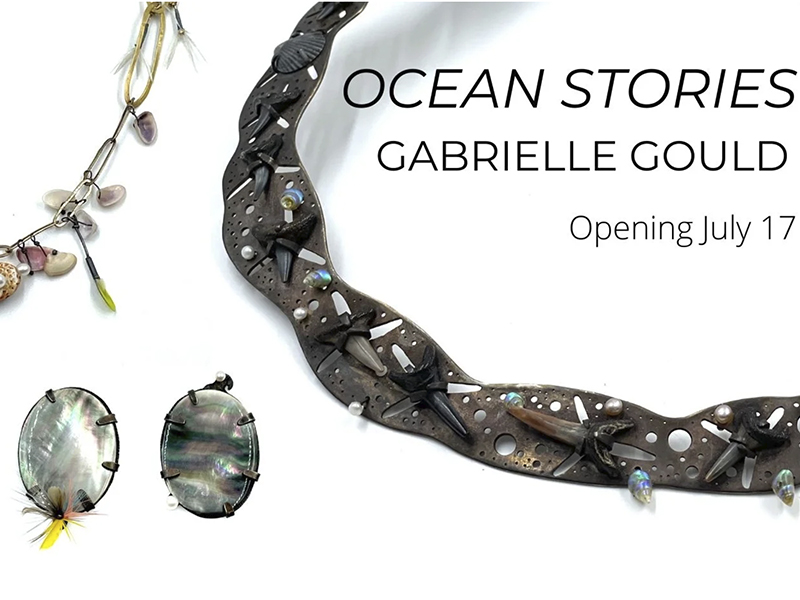 Ocean Stories: Gabrielle Gould, at Ombré Gallery, Cincinnati, OH, US, through August 29.
GALLERY—CLOSING SOON
Bloom, a Commence Jewelry summer exhibition, at Brooklyn Metal Works, Brooklyn, NY, US, through August 30, 2021. Features jewelry and objects made by 22 artists, all of whom were part of the 2020 Graduate Showcase, exhibited virtually during NYC Jewelry Week last November.
GALLERY—CLOSING SOON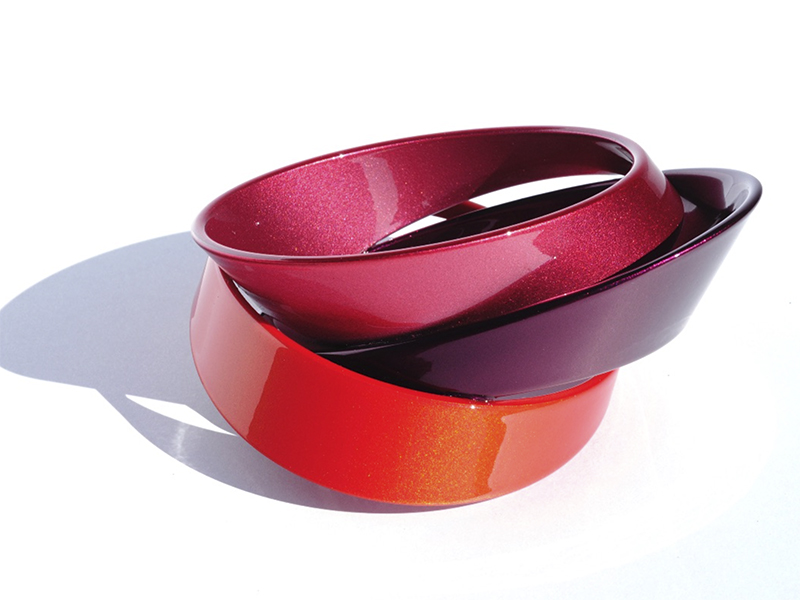 Rachelle Thiewes: Arc, at Mobilia, Cambridge, MA, US, through August 31, 2021. Rachelle Thiewes has been at the forefront of art jewelry since 1973. Continually exploring extraordinary ideas and unique materials, she has created a style distinctly her own. Thiewes's latest series in her Paint Collection continues to draw inspiration from the artist's surrounding landscape and her love of color.
GALLERY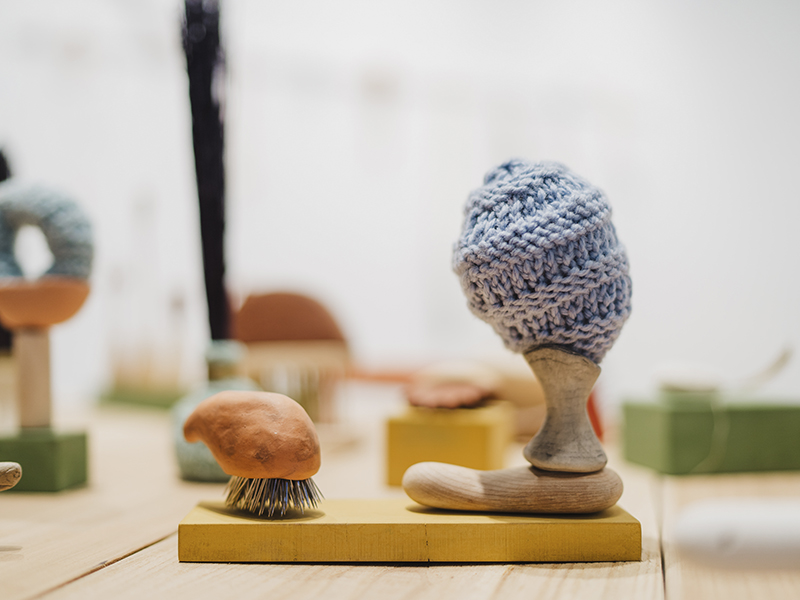 The Im-ple-ment Archive, at Baltimore Jewelry Center gallery, Baltimore, MD, US, September 3–October 2, 2021. An evolving collaborative exploration between visual artists Ellen Kleckner and Linda Tien of hand tools, utensils, and other equipment used for a particular purpose. Applying an intuitive consideration to the familiar visual vocabulary established by a lineage of makers through process and material, the archive calls question to the commonplace or the recognizable through the investigation of form, textures, and composition.
GALLERY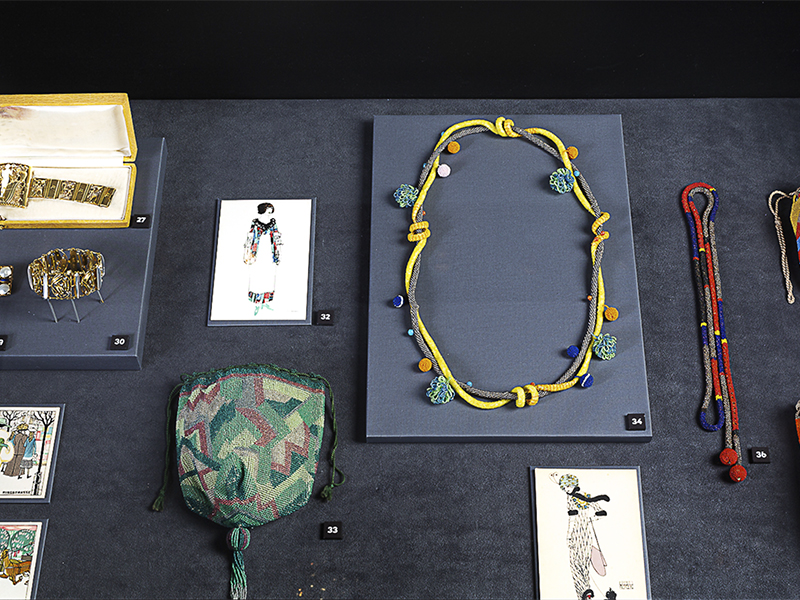 Wiener Werkstätte Fashion and Accessories, at Neue Galerie, NYC, through September 5, 2021. The Wiener Werkstätte artists and craftsmen collective launched in 1903. At its outset, the firm focused on metalwork, including jewelry. This exhibition includes a group of rare and mostly unique designs by Josef Hoffmann and Koloman Moser, as well as others who later joined the firm, including Carl Otto Czeschka and Dagobert Peche.
MUSEUM—OPENING THIS MONTH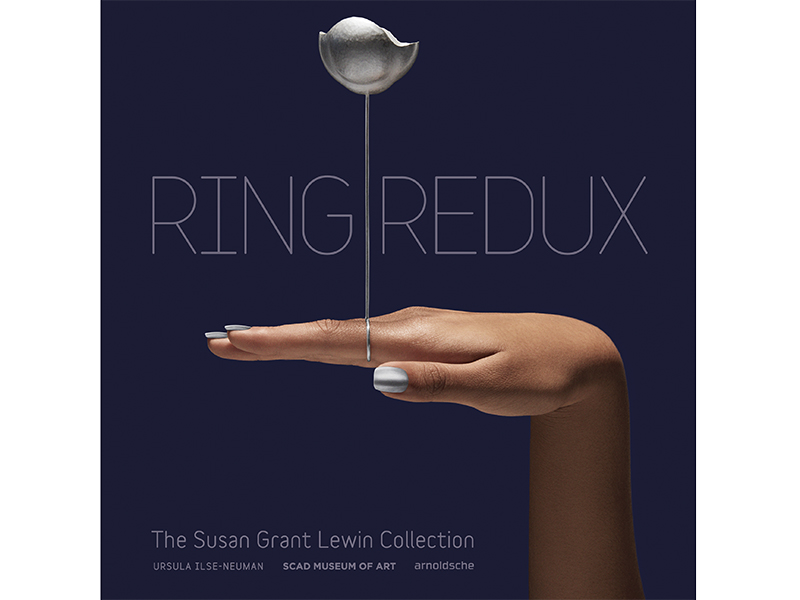 Ring Redux: The Susan Grant Lewin Collection, at SCAD Museum of Art, Savannah, GA, US, August 17, 2021–January 30, 2022. The exhibition and accompanying catalog of contemporary art rings by leading international designers and artists examines the age-old form of the finger ring and introduces radical interpretations through unexpected material, concept, and processes. Includes over 100 rings from artists around the globe.
MUSEUM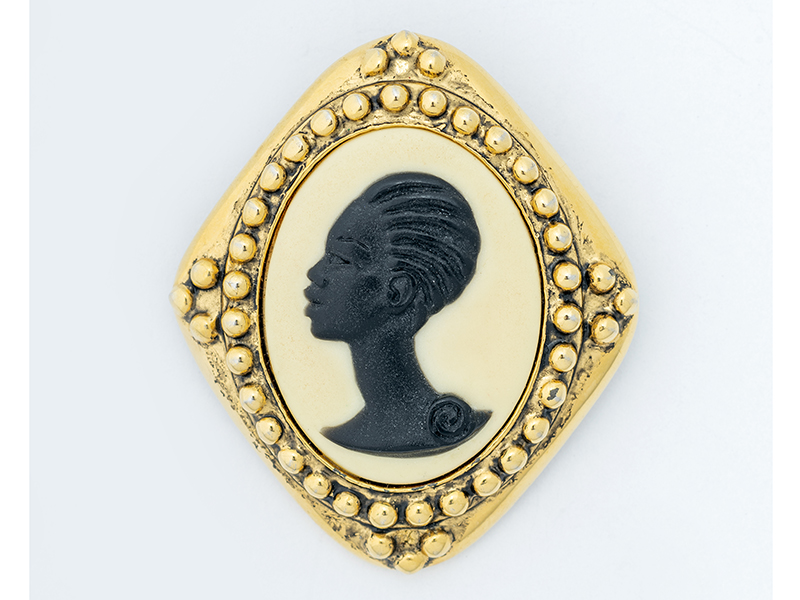 Divine Legacies in Black Jewelry, at the Metal Museum, Memphis, TN, US, through September 11, 2021. Black American jewelers take center stage in an exhibition curated by 2019 SNAG Emerging Curator Grant recipient LaMar R. Gayles, Jr. Surveying works created by Black jewelers from the 1940s to the present, the exhibition includes 60+ works of jewelry and archival photographs, explores notions of cultural identity in the African diaspora, and contextualizes the practices of Black makers within the larger metalsmithing field.
MUSEUM—CLOSING SOON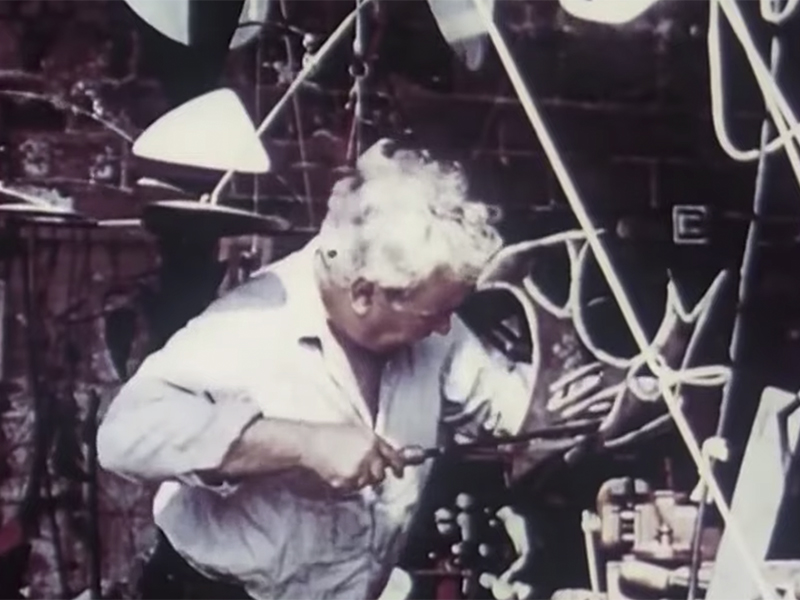 Alexander Calder, Modern from the Start, at MoMA, NYC, through August 7, 2021. This exhibit brings together Calder's wire sculptures, metal sculptures, mobiles, and jewelry to showcase a vast career of creativity. Parts of the exhibit can be viewed online.
MUSEUM—CLOSING SOON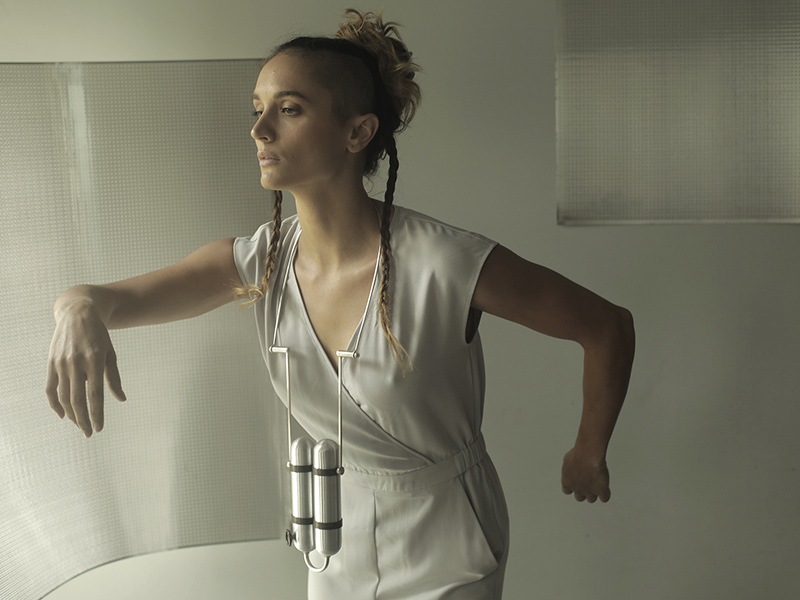 Goodwitch/BadWitch, at Museum of Museums, Seattle, WA, US, through August 29, 2021. A group exhibition curated by The Hoodwitch and Greg Lundgren that includes some work by jewelers and metals artists: Jana Brevick, Kirk Lang, Lori Talcott, Leah Aripotch, Debra Baxter, Nico Cox, Casey Curran, Leah Gerrard.
MUSEUM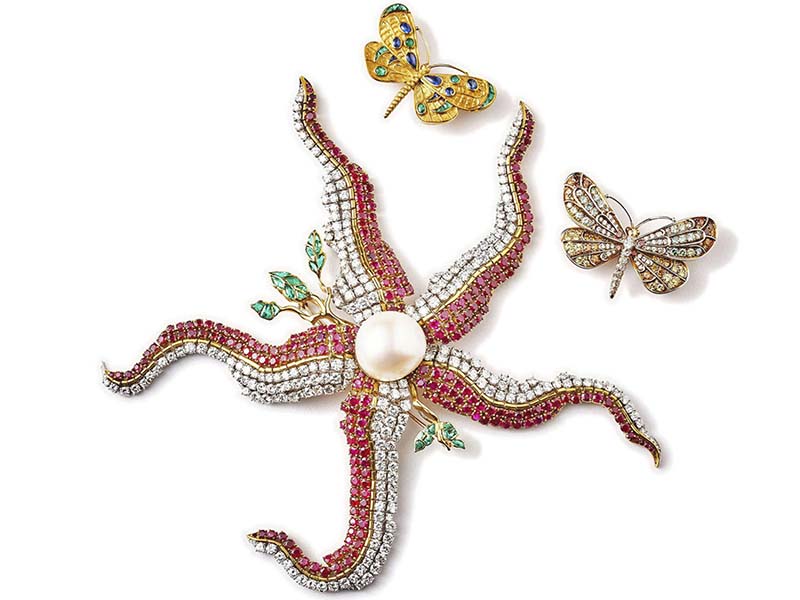 Beautiful Creatures: Jewelry Inspired by the Animal Kingdom, at the American Museum of Natural History, NYC, through September 19, 2021. Discover some of the world's most spectacular jewelry pieces in an exhibition that presents more than 100 animal-themed precious jewels created by the world's great jewelry houses and artisans, from Cartier's iconic panthers to Suzanne Belperron's butterflies.
MUSEUM
Tributaries: Tiff Massey | Everyday Arsenal, at the Metal Museum, Memphis, TN, US, through September 24, 2021. Interdisciplinary artist Tiff Massey draws on contemporary observances of class and race through the lens of an African diaspora to create a site-specific installation. Massey creates work inspired by African standards of economic vitality, including both large-scale and wearable sculptures, music, and performance. She won AJF's 2019 Susan Beech Mid-Career Artist Grant.
MUSEUM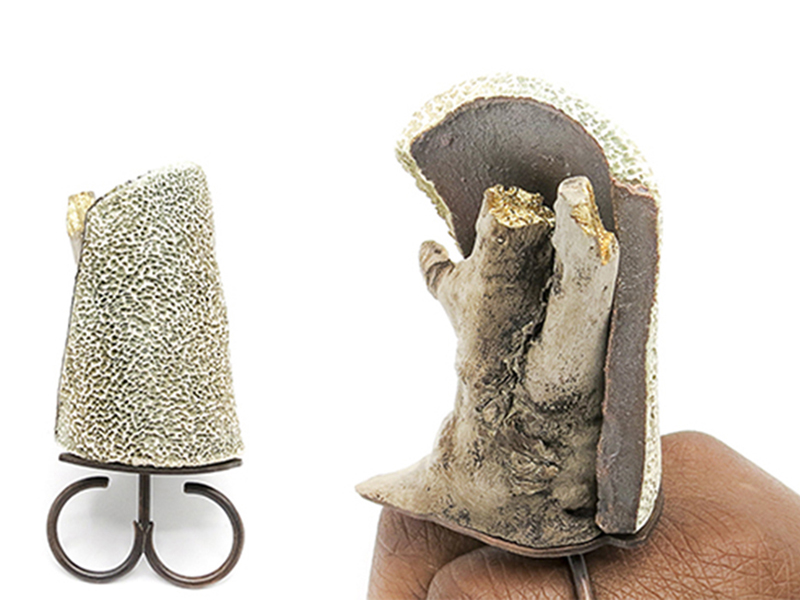 Wood + Body: Expressions of Contemporary Jewelry, at the Center for Art in Wood, Philadelphia, PA, US, through November 7, 2021. Presents aspirational works of contemporary jewelry by leading international artists who have dedicated their practices to exploring the relationship between the warm, changing, and living material of wood and the human body.
MUSEUM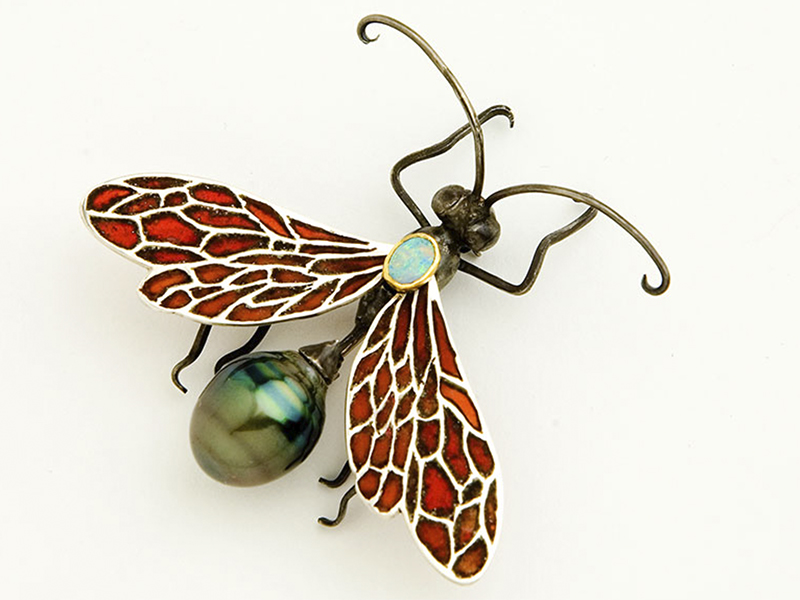 Small Wonders, at the Heard Museum, Phoenix, AZ, US, through January 2, 2022. See a range of intricately made small-format works including jewelry (rings, brooches, earrings, and buckles) and specialty items such as silver seed pots, fetishes or stone carvings, and silver items in miniature—all from the Heard Museum's permanent collection.
MUSEUM—PERMANENT
45 Stories in Jewelry: 1947 to Now, at the Museum of Art and Design, NYC. This show contextualizes the bold experimental practices of the field's most compelling artists within the key historical moments that ultimately broadened the scope and reach of art as a wearable medium. Selected by an advisory committee, the featured pieces showcase jewelry artists for whom anything can serve as inspiration. Unlike costume and precious jewelry, the concept takes center stage in these works.
EXHIBITIONS—EUROPE
GALLERY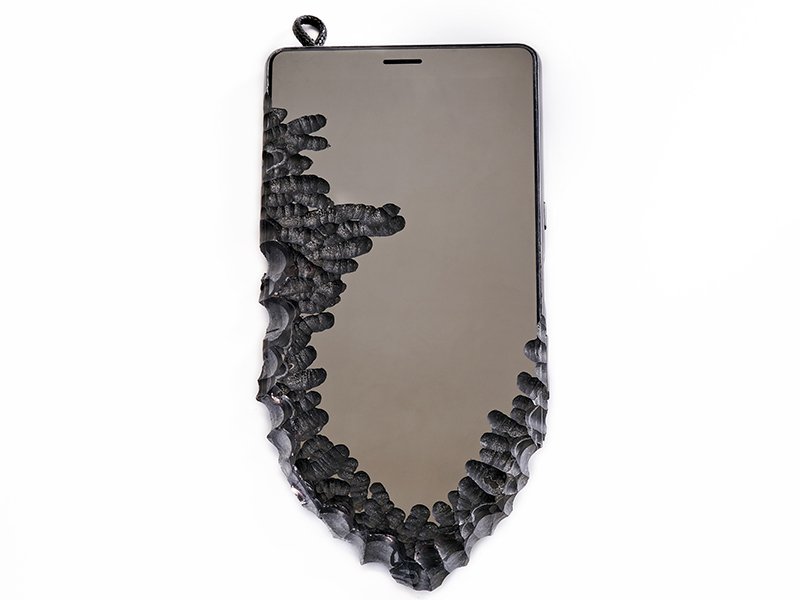 The 41st edition of the Legnica SILVER Festival is over, but some of the exhibitions are still available for visitors to see until the end of August. The Gallery of Art in Legnica (Poland) invites you to visit the exhibition of the contemporary jewelry that qualified for the 29th International Jewellery Competition Still Human?, as well as a presentation of Polish avant-garde goldsmithing from the 1980s and 90s and the individual jewelry exhibitions of Prof. Andrzej Szadkowski and Marion Delarue. Videos about the exhibitions organized in the frame of the Legnica Jewellery Festival SILVER 2021 are available on YouTube.
GALLERY—CLOSING SOON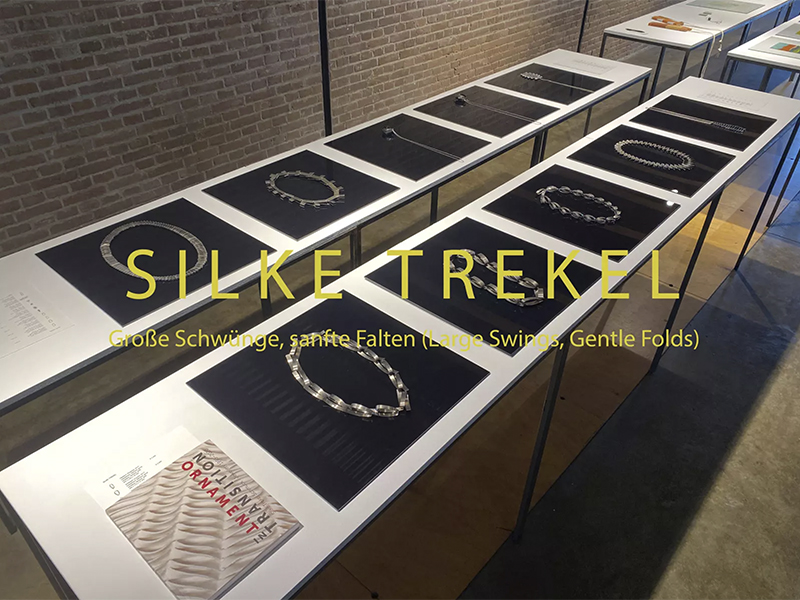 Academy of Fine Arts Nuremberg, Class of Suska Mackert: Zwischen den Räumen Ist Auch Ein Raum (Between the Rooms Is Also a Room); Karin Seufert/Tore Svensson: Les Couleurs de Limoges; Pedro Sequeira; and Silke Trekel Große Schwünge, Sanfte Falten (Large Swings, Gentle Folds), all at Galerie Marzee, Nijmegen, The Netherlands, through August 11, 2021.
GALLERY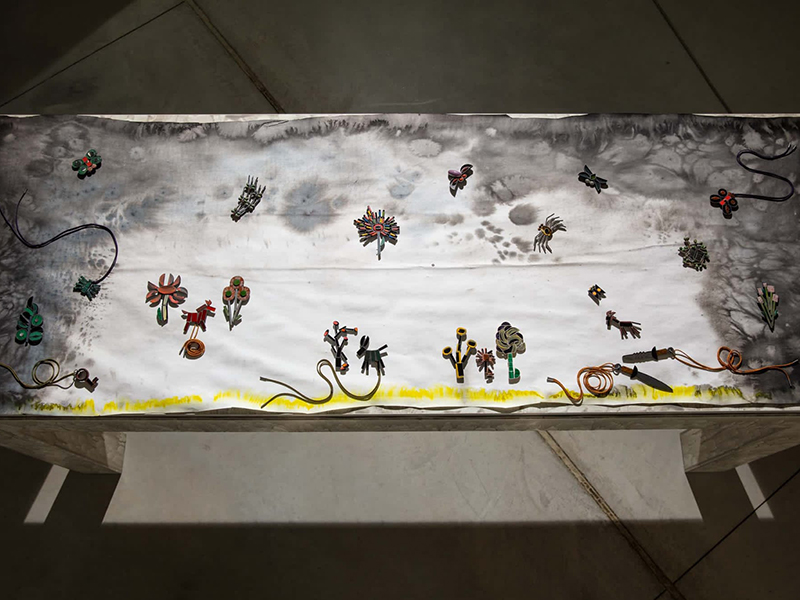 Helen Britton: The Dark Garden, through September 15, 2021, at Galleria Antonella Villanova, Foiano della Chiana, Italy. Helen Britton created a garden made of pendants and pins representing trees, flowers, insects, and a few knives. With its articulated presentation of drawings, sculptures, and jewelry, the exhibition embodies the constant questions that characterize our experience of this time, during which the world and the everyday demanded our attention.
GALLERY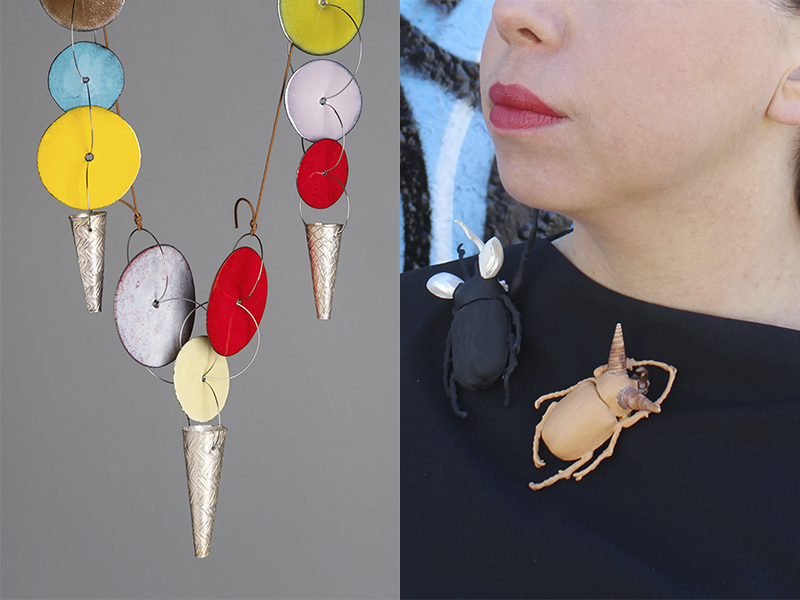 In case you missed Curiosity Killed the Cricket, which showcased recent and older works by artists Andrea Wippermann and Märta Mattsson, get in touch with Tereza Seabra—her eponymous gallery hosted the show—to learn more. Wippermann delivers the beauty of nature via color jewelry while Mattsson gives creatures a new life to evoke wonder.
CRAFT CENTER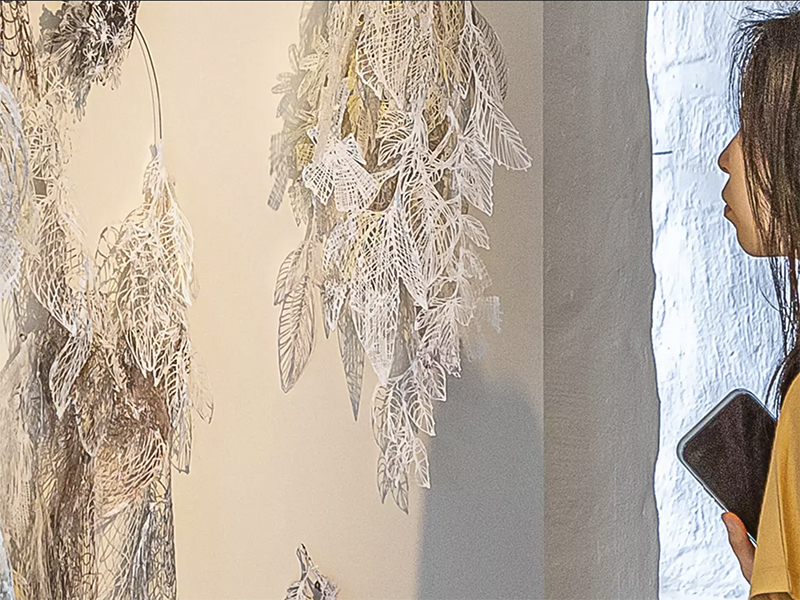 Landscapes, at Bornholm Center for Crafts, through September 5, 2021. Sofia Björkman shows jewelry and three-dimensional objects that move between body-related works, installations, drawings, and paintings. The work is based on different aspects of landscapes: the natural landscape, human behavior in nature, and also the social landscape, the relationship between people and society. The human body can be seen as a landscape for jewelry, the exhibition space as the environment for the exhibited objects; together they form a larger landscape.
MUSEUM—CLOSING SOON
Proudly African: Jewellery Affairs, through August 6, 2021, at Villa Bengel, Idar-Oberstein, Germany. This exhibition—part of a collection put together by Martina Dempf—shows works by African jewelry artists from different countries and reflects the extraordinary cultural diversity of the continent as well as the simultaneity of tradition and modernity. Complemented by works by European artists who are inspired by the jewelry culture of Africa. Photographs show the jewelry in everyday African life and at festivals.
MUSEUM—CLOSING SOON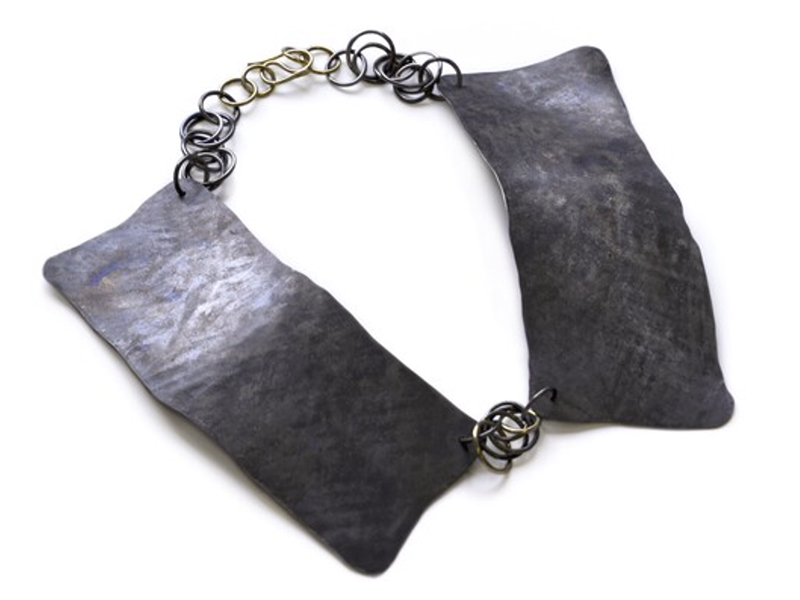 Ornament & Sculpture, at CODA Museum, Apeldoorn, The Netherlands, through August 28, 2021. Dorothea Prühl's jewelry is without exception sculptural and technically executed with great precision and craftsmanship. Wood, titanium, gold, silver, stainless steel, and aluminum are her preferred materials. Pure, vulnerable, and monumental at the same time, Prühl's jewelry speaks a language all its own.
MUSEUM—CLOSING SOON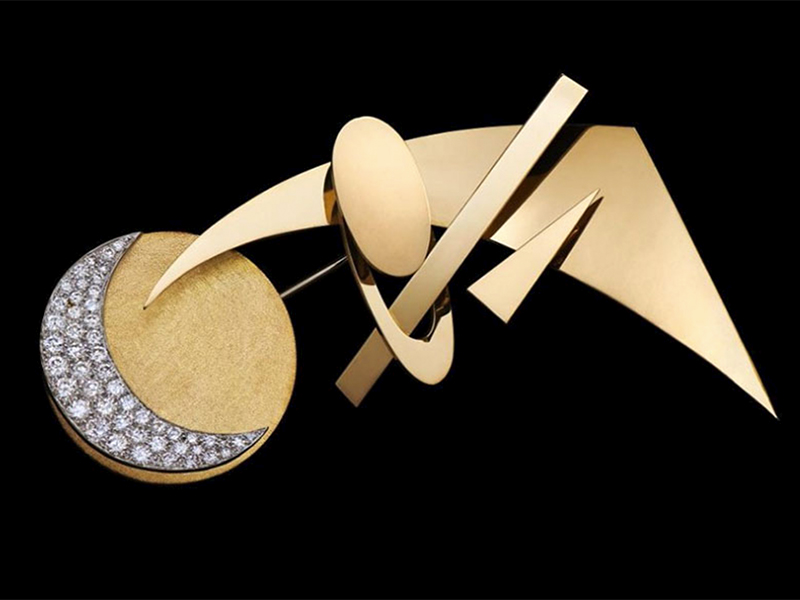 Suprematism Vision: Space Motifs in the Graphic Works and Jewellery Designs of Nadia Léger, at Moscow Kremlin Museums, through September 1, 2021. The oeuvre of the French painter and graphic artist Nadia Léger was the amalgam and reinterpretation of the major artistic trends of the 20th century: Cubism, Suprematism, Purism, and Socialist Realism. In 1970, Léger created a series of "cosmic" suprematism jewelry in gold, platinum, and diamonds.
MUSEUM—CLOSING SOON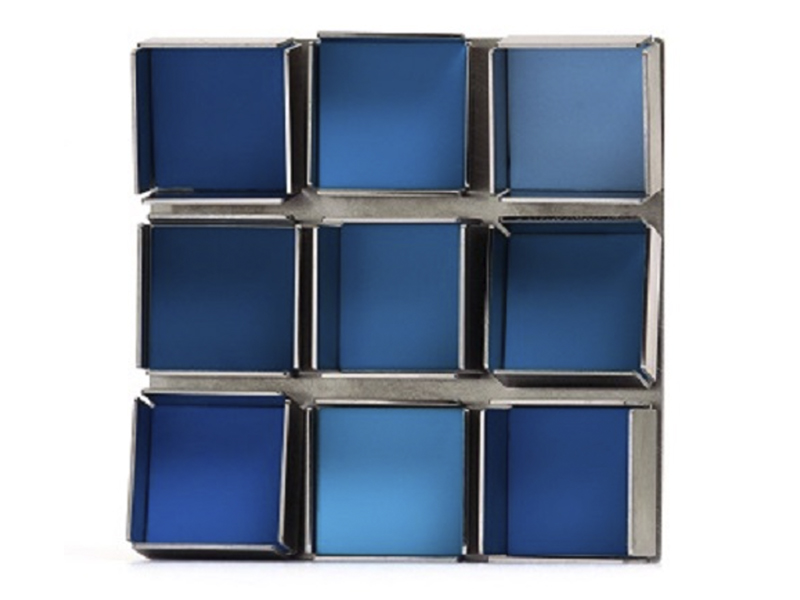 The Appeal of the Minimal: Carl Dau. Jewellery. Objects, at Deutsches Goldschmiedehaus Hanau, Germany, through September 1, 2021. See both jewelry and large-format objects by Carl Dau, who trained as a goldsmith and studied design at the University of Fine Arts in Berlin. Dau significantly influenced the development of modern metal design in Germany and is one of the pioneers of serial stainless-steel jewelry. He continues to use the material consistently, mixing it with gold and precious stones, and sometimes lacquer.
MUSEUM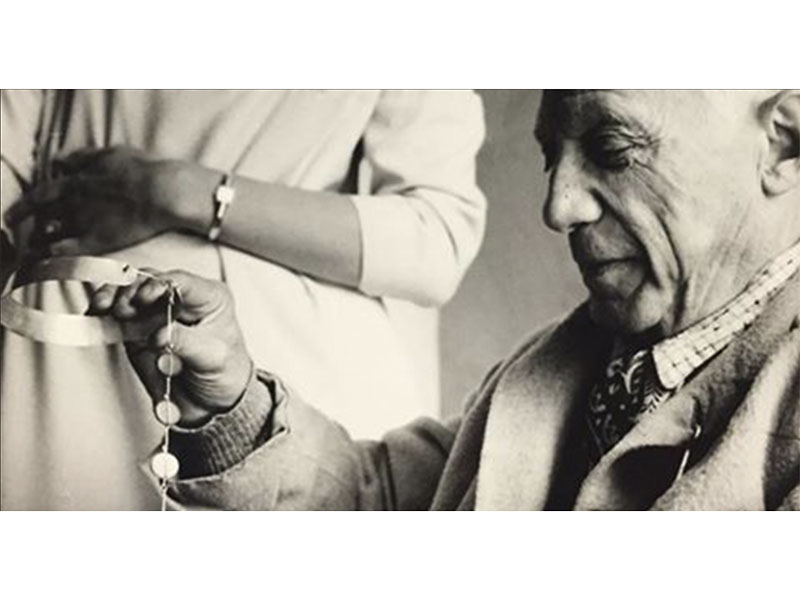 Picasso and the Artist's Jewellery, at the Museu Picasso, in Barcelona, through September 26, 2021. Picasso experimented with so many artistic practices. From shell necklaces made for one of his earliest muses to goldsmith work from the 1960s to ceramic pieces modeled in Madoura's workshop, jewelry was Picasso's umpteenth field. Indeed, it was his most personal way of expressing himself. These were treasures that he refused to reproduce in large quantities or even exhibit.
MUSEUM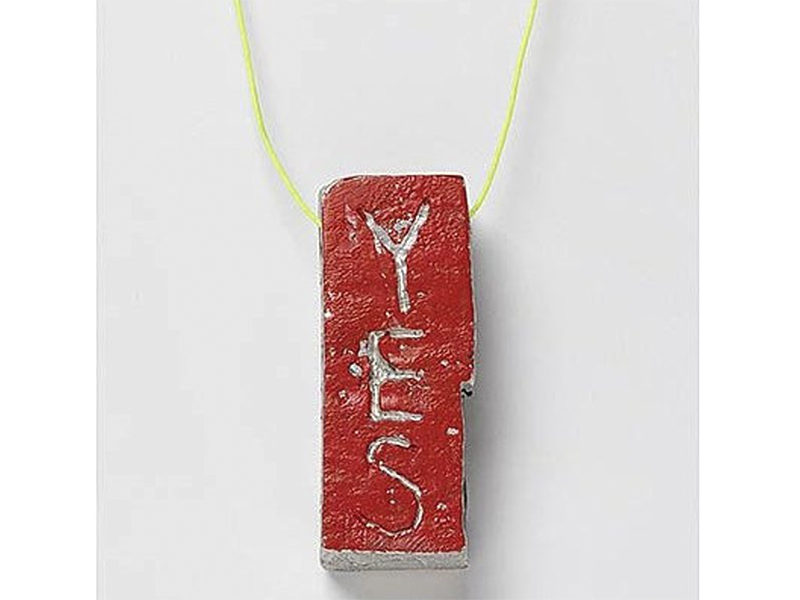 MUC/Schmuck. Perspectives on a Private Munich Jewelry Collection, at the Münchner Stadtmuseum, in Munich, through September 26, 2021. Since the end of the 19th century, goldsmithing has become an important craft in Munich due to the jewelry courses offered by the Academy of Fine Arts Munich. The Münchner Stadtmuseum joined forces with students from the Academy and Karen Pontoppidan, their professor, to mount an exhibition of its holdings, offering visitors insights into these historical works and their backgrounds. Also showcases today's budding jewelry artists, their academic approaches, and creative works.
MUSEUM
Pas de Deux: Jewelry by Sylke Alma Klopsch and Helen Friesacher, at Deutsches Goldschmiedehaus Hanau, Germany, through September 29, 2021. Selected pieces by the former Pforzheim lecturer, Klopsch, and her former student. With combinations of metal, plastic, amber, organic material, and other found objects, Klopsch puts free, playful forms in the foreground. Friesacher's works, with their geometric shapes, circles, squares, and rectangles, are of minimalist clarity. The juxtaposition allows for comparisons and offers new perspectives.
MUSEUM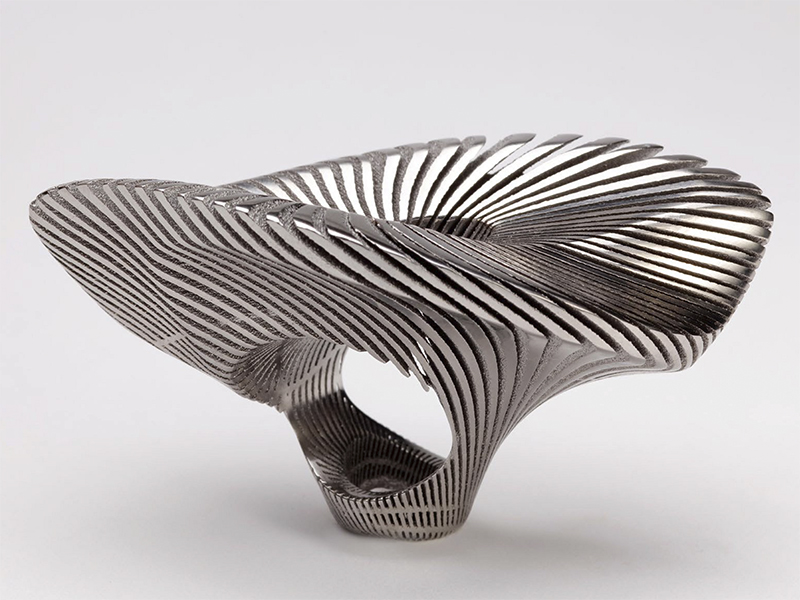 Collect/Connect, at the Musée des Arts Décoratifs, Paris, through October 3, 2021. Presents original pieces from jewelry designers Julie Decubber and Stefania Lucchetta. Decubber immerses her work in the eclectic world of contemporary ceramics, using rejected waste as materials. Lucchetta, meanwhile, is a pioneer in the use of 3D modeling software and prototyping machines in jewelry. Titanium allows her to combine lightness and expressivity.
MUSEUM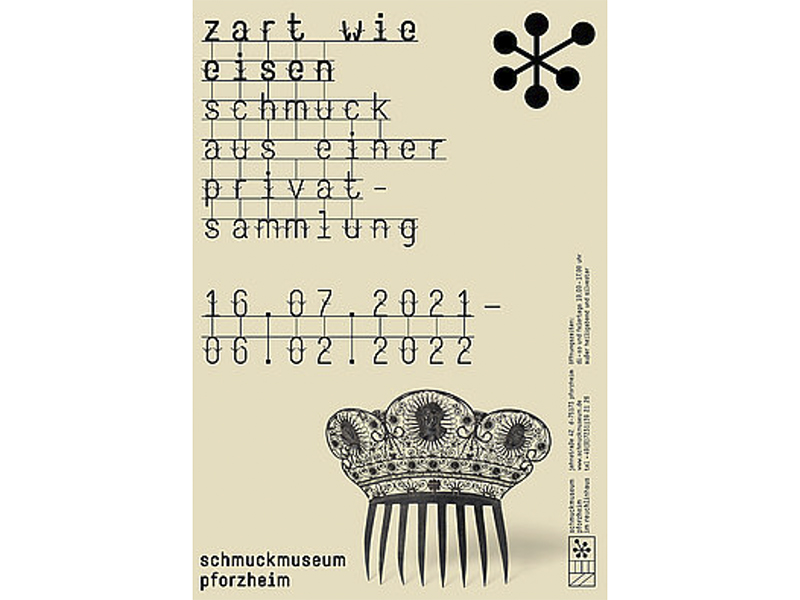 Delicate Like Iron: Jewellery from a Private Collection, at Shmuckmuseum Pforzheim, Germany, through February 6, 2022. From the end of the 18th to the middle of the 19th century, so-called iron jewelry was popular: necklaces, bracelets, earrings, brooches, and rings filigreed like lace, but cast from iron. The simple material, clear design language, and somewhat brittle character reflect the values of that society: consistency, modesty and restraint. The items are from the Klaus-Peter and Judith Thomé collection.
MUSEUM—PERMANENT
Rosa Taikon: Art and Struggle, Hälsinglands Museum, Hudiksvall, Sweden, opens August 28, 2021. Rosa Taikon's jewelry is a unique meeting between Roma tradition and expressive modernism. She and her sister Katarina's tireless advocacy work was of great importance to the Roma—a national minority with statutory rights. For almost five decades, Taikon worked in Flor, in Hälsingland. After her death, in 2017, her studio was donated to Hälsinglands Museum, laying the foundation for a new permanent exhibition.
MUSEUM—PERMANENT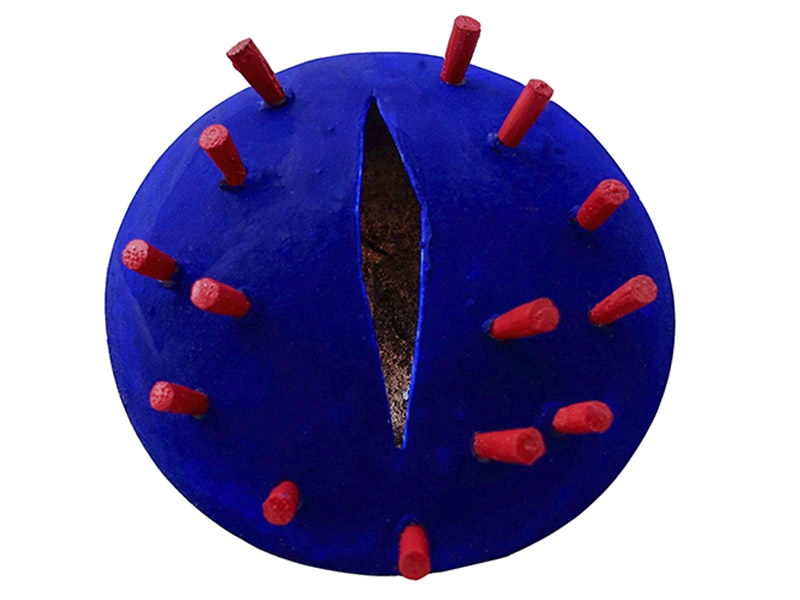 IV Edition, at the Museo del Gioiello, Vicenza, Italy, through 2030. This fourth offering from the museum is dedicated to the jewelry production of both large fashion houses and small and medium-sized companies in Italy's goldsmithing districts. Viewable online, the nine rooms in the museum focus on themes: Symbol, Magic, Function, Beauty, Art, Fashion, Design, Icons, the Future, and Director's Choice.
EXHIBITIONS—ISRAEL
MUSEUM—CLOSING SOON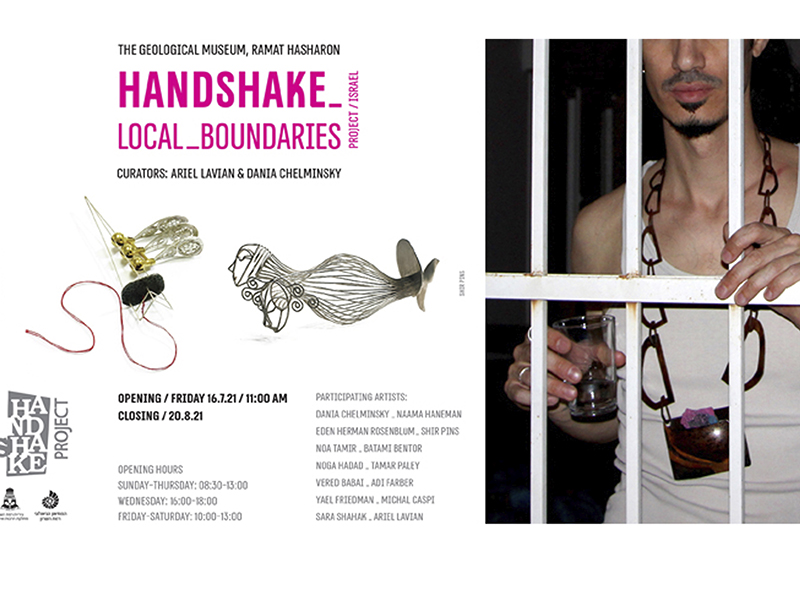 Handshake Project_Israel – Local Boundaries, Israel Geological Museum, Ramat Hasharon, through August 20, 2021. Fourteen local jewelers were divided into seven pairs. Each pair designed its working process and communication practice in a project designed to create cooperation, active dialogue, and a multigenerational work process that connects veteran artists and young ones, generating a bi-directional learning process.
EXHIBITIONS—NEW ZEALAND
GALLERY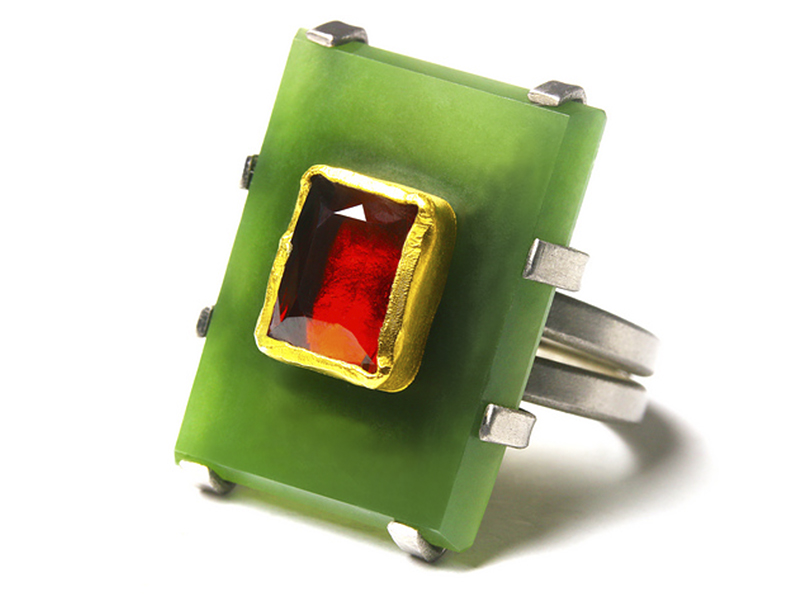 Neil Adcock: 19 New Rings, at Fingers, Gallery, Auckland.
EXHIBITIONS—ASIA
MUSEUM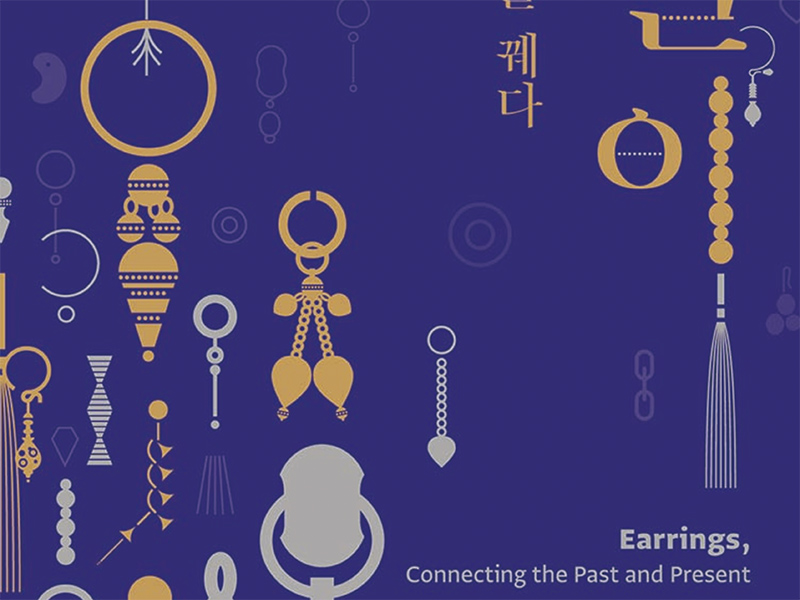 Earrings, Connecting the Past and Present, at the Seoul Museum of Craft Art, through September 12. Earrings have been worn by humans regardless of gender from the past to the present. The oldest earrings in our history are from the Neolithic Age and were worn by few people. During the Joseon Dynasty, people of all ages, from the royal family to the poor, enjoyed wearing earrings. However, the act of piercing the ears was contrary to the Confucian teaching that "the body, hair, and skin were given to them by their parents, so not to injure them is the beginning of filial piety." Today, earrings are widely used as accessories to express the individuality of modern people, and are re-recognized as an artistic sculpture that adorns the human body.
OPPORTUNITIES
CALL FOR PAPERS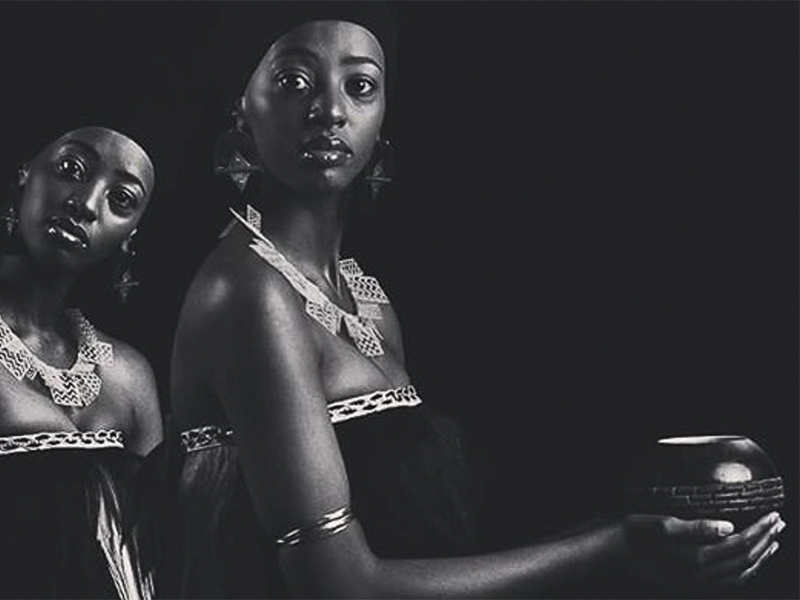 Papers are invited for a conference in South Africa that seeks to recognize discourse about contemporary jewelry in Africa. The conference will take place online March 30–April 1, 2022, under the ambit of the African Contemporary Jewellery Association (ACJA) and the SARChI Chair in South African Art and Visual Culture at the University of Johannesburg. Theme: "How do we reframe African jewelry beyond its over-simplified definition as a "craft"? What kinds of alternative meanings and significance might be found in contemporary African jewelry? How does contemporary jewelry in Africa resonate with local social and political issues?" Deadline to apply: September 30, 2021. Get more information.
CALL FOR ENTRIES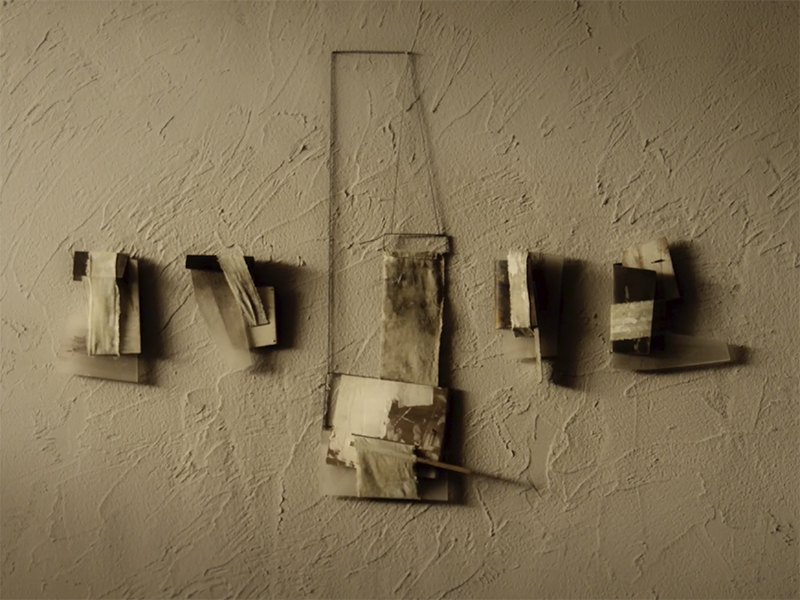 Submissions to the Loewe Foundation Craft Prize 2022 are now open. The prize seeks to recognize uniquely talented artisans whose artistic vision, technical skill, and determination to innovate will set new standards for the future of craft. The winning works will be featured in an exhibition and accompanying catalogue in Seoul in spring 2022. Application deadline: October 25, 2021. Learn more.
RESIDENCY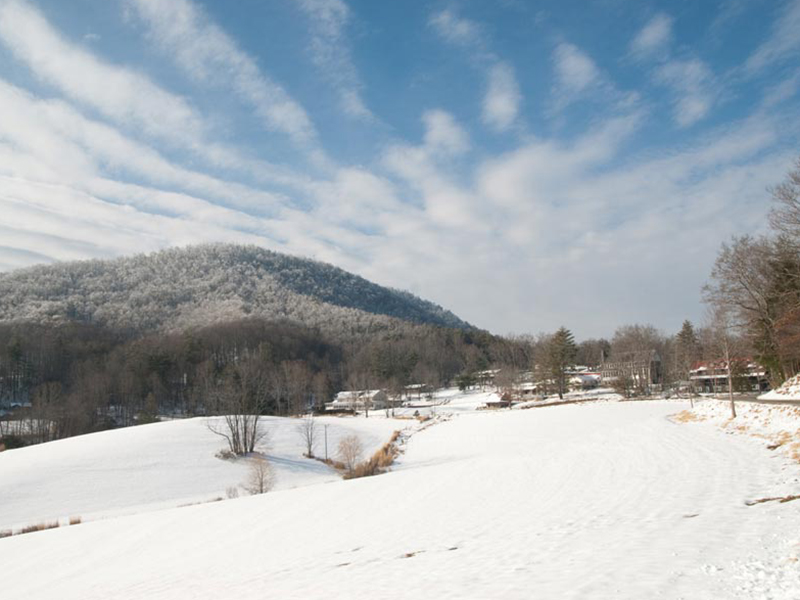 Penland Winter Residencies, Penland School of Craft, NC, US. A short-term residency opportunity for artists seeking to work independently in one of 16 studios during Penland's quiet season. Practicing artists of all backgrounds and at any stage of their careers may apply for two- or four-week sessions. Residents' time is their own; there are no workshops, critiques, or required activities. Penland's goal is to support creative experimentation by offering artists the time, space, and equipment they need to advance professional development. Application deadline: August 16, 2021, for a 2022 winter residency.
WORKSHOP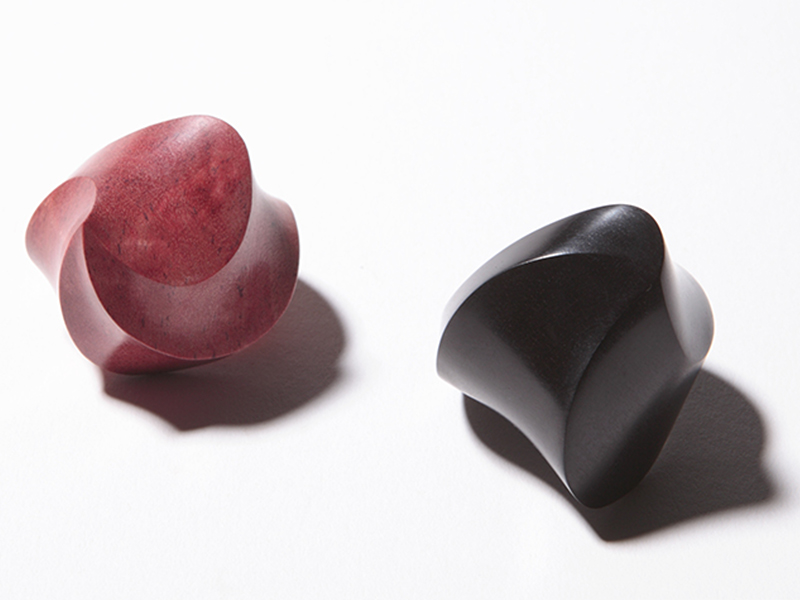 Carving rings with Yutaka Minegishi, August 20–22, Goldschmitte Zurich, Switzerland. Participants will be challenged to carve rings out of single, solid materials, including different kinds of wood, bones or horns, jet or amber.