Art Jewelry Forum is pleased to share the news that members of our community find noteworthy. Is something missing? The success of this compilation of compelling events, exhibitions, and items of interest to the jewelry community depends on YOUR participation.
If you're a member of AJF, you can add news and ideas to the monthly report by going here. If you aren't a member, but would like to become one, join AJF by making a donation.
ANNOUNCEMENT—MUSEUM EXHIBITION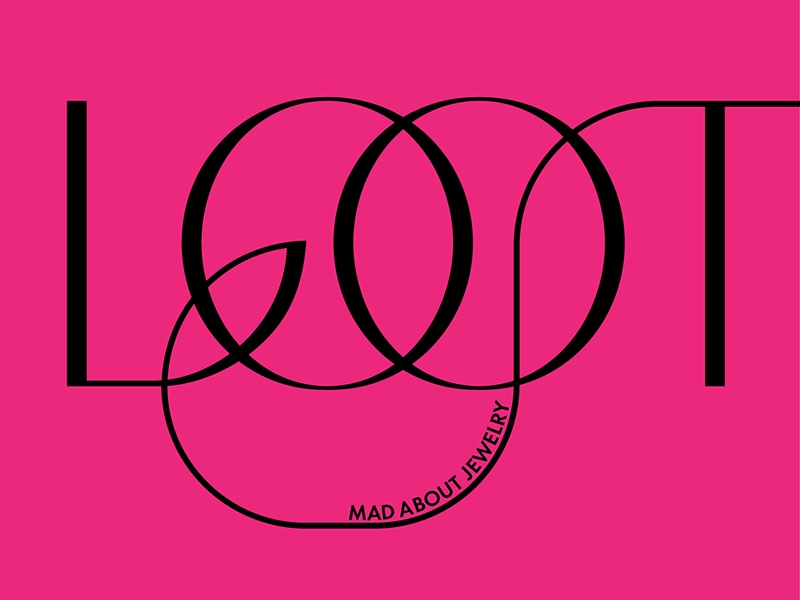 The Museum of Arts and Design (MAD) presents the 19th edition of LOOT: MAD About Jewelry, its annual exhibition and sale of one-of-a-kind contemporary jewelry, April 8–13, 2019. LOOT 2019 showcases the work of 55 emerging and acclaimed international jewelry artists and designers, most of whom have never been shown in New York. LOOT is the perfect venue for both serious collectors and jewelry enthusiasts to engage with global talent and purchase unique pieces of wearable art at every price point. MAD is the only museum in the US with a gallery dedicated to the display of both special jewelry exhibitions and its permanent collection of contemporary and modern studio and art jewelry. LOOT extends MAD's commitment to presenting jewelry as an art form, and provides vital support for museum exhibitions and programs. Join AJF enthusiasts for an informal meet-up at LOOT on Thursday, April 11, at 4:00 p.m., to view the exhibition and gather for a drink! Get more information and RSVP here.
MUSEUM EXHIBITION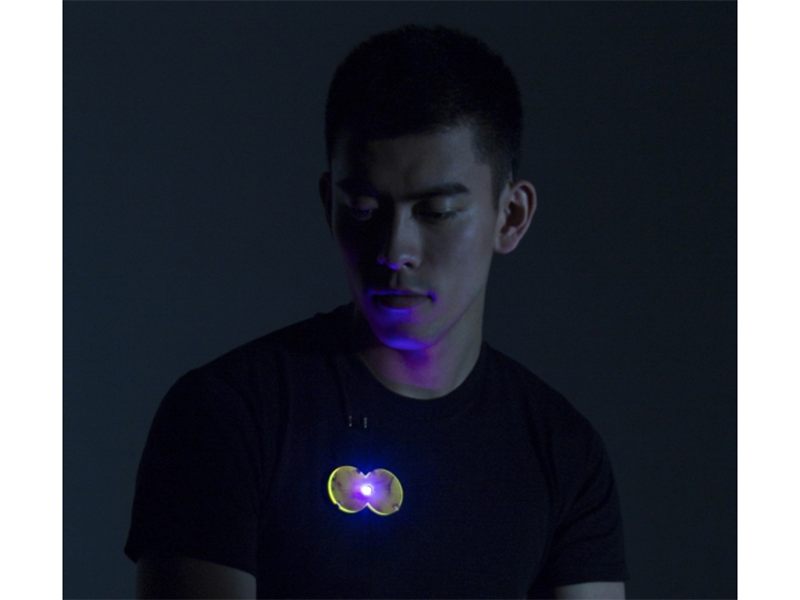 Contemporary jewelry—the personal expressiveness it stands for, and the combustion of tradition and technology bubbling in the core of its material DNA—is a uniquely telling manifestation of the psyche of our time. Non-Stick Nostalgia: Y2K Retrofuturism in Contemporary Jewelry, at the Museum of Arts and Design through July 21, 2019, highlights the work of 26 national and international artists who explore the friction between the analog and the digital. The exhibition also includes a selection of pieces from MAD's permanent collection that present different interpretations of futurism in jewelry. The featured contemporary pieces channel an aesthetic that is plastic and pixelated, vibrant and glossy, amorphous or chromed, echoing the post-nascent Internet culture that has evolved since the dawn of the 21st century. Like the cultivated digitized images of millennial cyber personas, jewelry has become hyper-real. Together, they are in idyllic sync. Whether born from predication, nostalgia, or a combination of the two, the jewelry acts as a proposition: Could it allow us to become the perfect avatars—our maximal, fully realized selves? Join AJF enthusiasts for an informal meet-up at MAD on Thursday, April 11, at 4:00 p.m., to view the exhibition and gather for a drink! Get more information and RSVP here.
MUSEUM EXHIBITION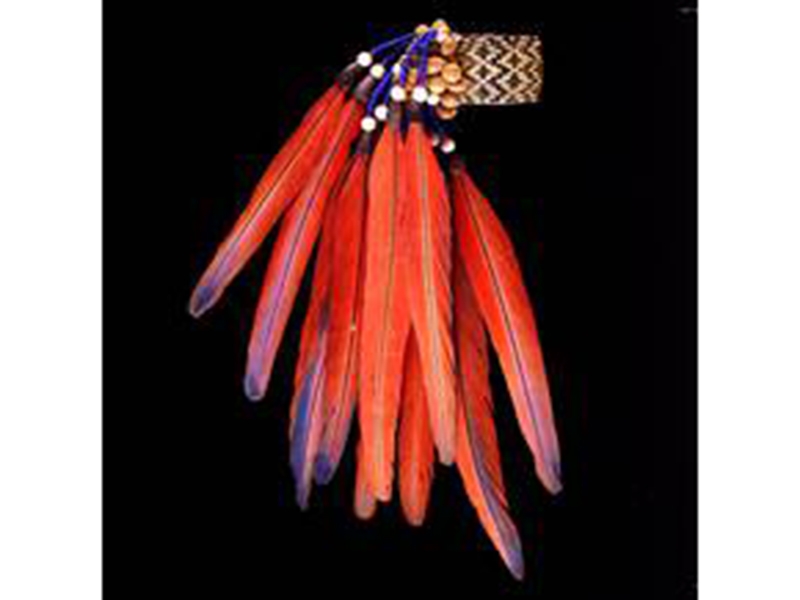 Born 250 years ago, the scientist Alexander von Humboldt is regarded as one of the last universal geniuses. His thoughts and actions laid many foundations for our current world view. In his 90-year life, this world citizen set out on two major expeditions: through South and Central America and through Russia as far as the borders of China. Influenced by the ideals of the Enlightenment, he was convinced that the only differences between people were their education or culture, and that all were equally destined for freedom. Genuine education, for Humboldt, meant being able to perceive the interconnectedness of things. His fields of research areas were correspondingly broad. Accompanied by texts and images from the researcher's work, the exhibition Unconfined Horizons. Jewellery from Humboldt's Travel Routes displays a variety of artifacts and jewelry from his travels. April 13–September 7, 2019 at the Schmuckmuseum Pforzheim.
MUSEUM EXHIBITION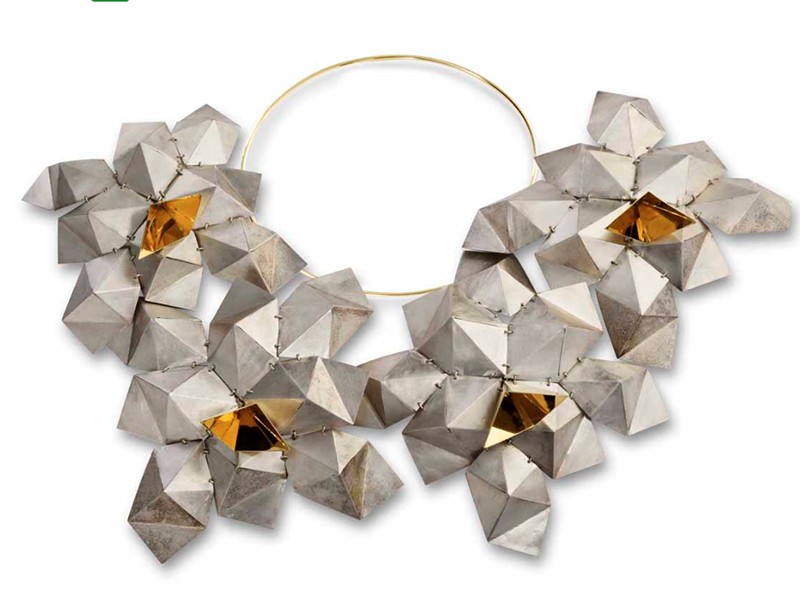 Why is a unique and refined piece of jewelry considered to be craft and not art? The exhibition The Craft of Art: Seduction and Beauty in the Contemporary World shows the "major" arts, sculpture and painting, flanked by the production of gold, glass, and resin or ceramic offering a selection of more than 100 works by contemporary artists who, ignoring the border between major arts and minor arts, have given their works a universal value for style and technical knowledge. Through May 26, 2019, at the Museo Nazionale Ravenna, in Italy.
MUSEUM EXHIBITION—CLOSING SOON
As a biracial artist, Tanya Crane's work is deeply influenced by her experiences of duality: black and white, prejudice and privilege, suburbs and inner city. In Tributaries: Tanya Crane | Polarity, exposing the tensity, at the Metal Museum through April 7, 2019, Crane includes new jewelry that utilizes a variety of techniques, including enameling. She received her MFA in metalsmithing + jewelry from the University of Wisconsin-Madison and her BFA in metal from the State University of New York at New Paltz. Crane is currently a professor at the School Museum of Fine Arts at Tufts University, Boston, MA.
MUSEUM EXHIBITION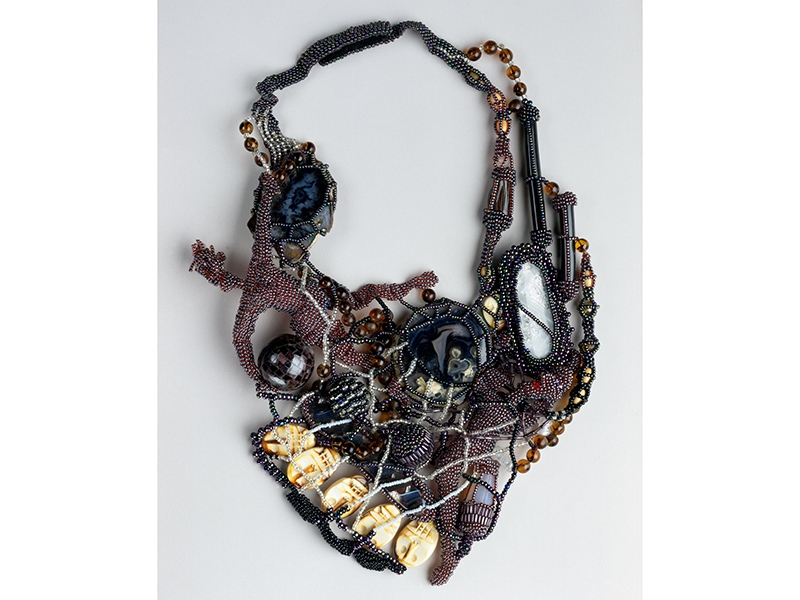 Mending: Craft and Community showcases mending as an act of transformation by artists working in a wide range of craft-based materials. On show at The Museum of Fine Arts, Houston, it features objects from the museum's collection that offer both formal and metaphorical examples of mending created in the past four decades, revealing techniques and personal stories in works that weave together narratives of race, gender, and sexual orientation. Highlights include Mend, a large fiber work by Tanya Aguiñiga that reflects motherhood and community among women; Jaydan Moore's eight-foot-long Platter #4, made of cut-apart and reassembled serving trays; and Joyce J. Scott's Danger Done neckpiece, which comments on stereotypes of black identity. The international and American artists featured in the exhibition range from masters in the field of studio craft, such as Léopold Foulem and Therman Statom, to a younger generation that includes Jennifer Ling Datchuk and Aaron McIntosh. Art jewelry is represented with examples by Marta Breis, Joyce J. Scott, Peter Tully, and Gijs Bakker. Through October 20, 2019.
POSITION OPEN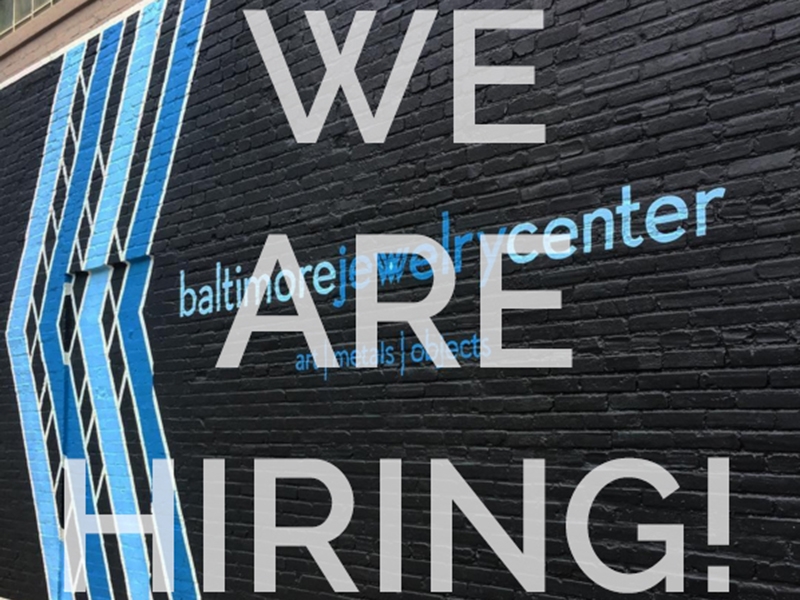 The Baltimore Jewelry Center is building a vibrant creative community for new and established metal and jewelry artists. As an educational 501(c)(3) nonprofit, it's on a mission to educate and inspire Baltimore and beyond through programming, exhibitions, and community and educational outreach. The center aims to reconnect Baltimore to its rich history of metalsmithing and jewelry, increase awareness of contemporary metalsmithing and jewelry as an art form, and build an environment where artists innovate and elevate each other through collaboration. The organization empowers metalsmiths and art jewelers to evolve the field through study, practice, and leadership. The BJC seeks a studio manager who is passionate about metalsmithing and art jewelry and loves engaging with people in a variety of settings from the studio to community events, conferences, and more. As an administrator focused on the programming and management of the BJC, the studio manager is a primary representative of the organization for the community. The center is looking for someone with the skills and experience to manage all student and renter activity, including providing one-on-one assistance and guidance as needed, and to manage the studio on a daily basis.
JEWELRY IN THE NEWS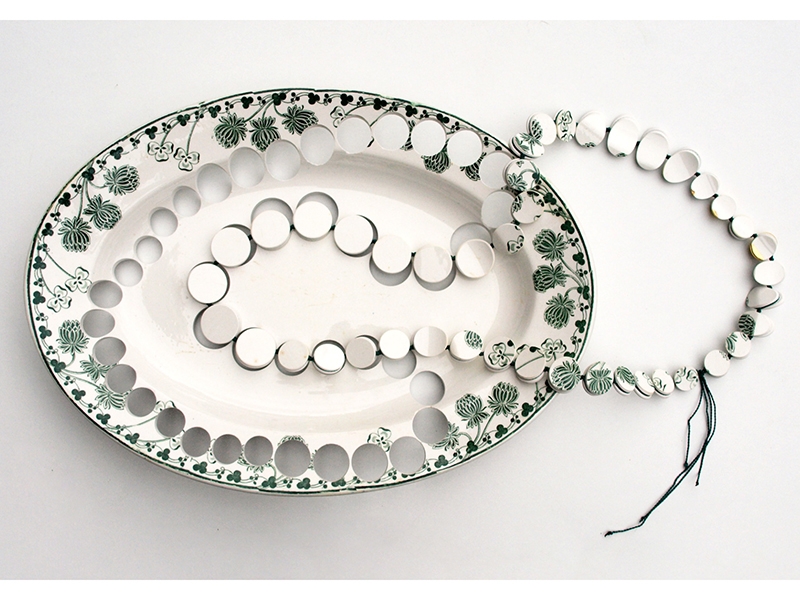 The website Colossal ran a brief article on Gésine Hackenberg last month, stating that after she became "bored with the traditional ideas of jewelry in her original field, she began to twist the function of common pieces like ceramic dinnerware to create unique designs." See more here.
JEWELRY IN THE NEWS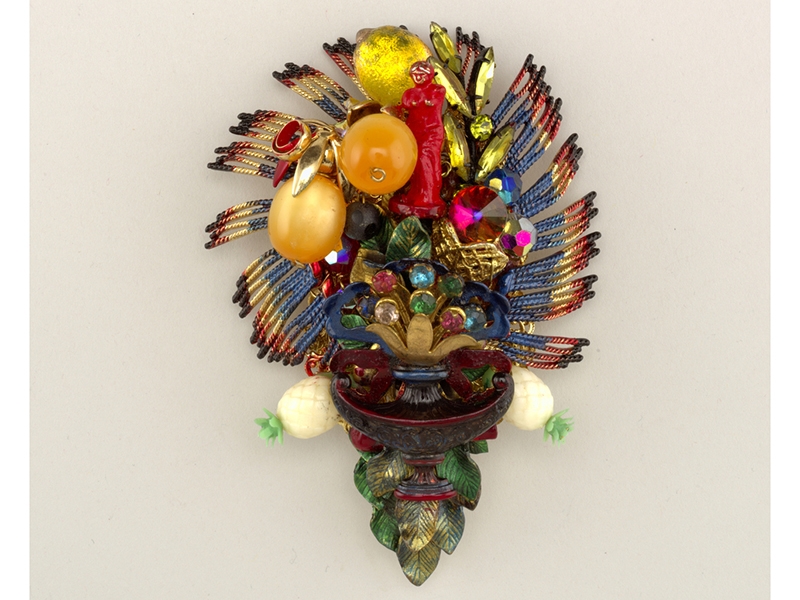 The Cooper Hewitt celebrates an Object of the Day from its collection, both in the form of a daily email you can sign up to receive, and also as a post on its website. It recently featured Judy Onofrio's Venus brooch, made in 1990, along with a brief bio of the artist.