Some time back, we asked readers to send us images of art jewelry being worn, along with their thoughts about it. A few weeks ago, we ran the first part of this series. Here are more highlights of the images we received.
If you'd like to contribute and become part of this conversation, please visit What does art jewelry look like when worn? and fill out the form.
Olga Alexander
The Node rings are fluorescent, transparent, and colorful, and they reveal intriguing abstract architectural art forms that mesmerize wearers and viewers alike. They don't just decorate the body but invite introspection and dialogue about art and culture.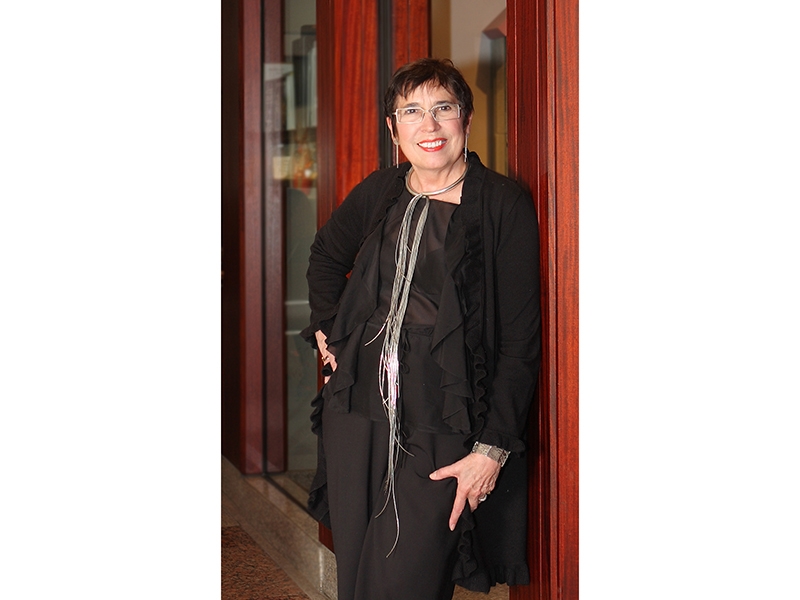 Karen Lorene
Flora Book's jewelry is the most iconic when worn on the body, where it can interact with the gestures of the wearer and catch the shifting light. Here, I pose in front of my gallery in downtown Seattle, Facèré Jewelry Art Gallery.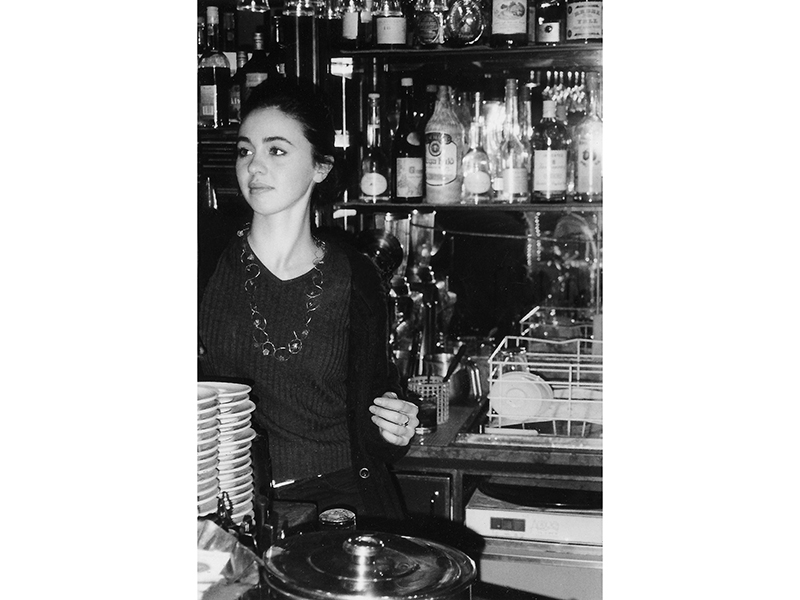 Jürgen Eickhoff
Eleonore is working in a bar in Venice, Italy. She wears a chain by Marianne Schliwinski during her shift. I took this picture in 1997. I like historic pictures because they show us that the jewelry has no expiration date.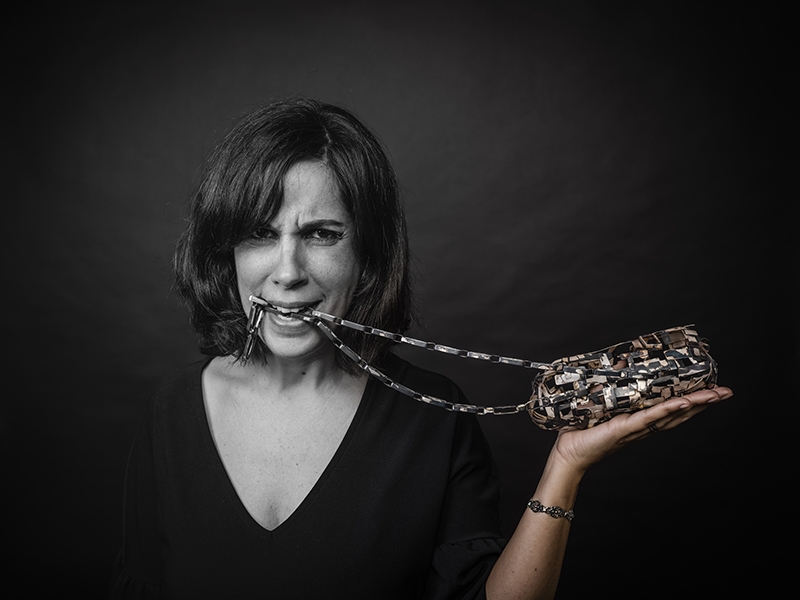 Marta Tamagit
Eating up art jewelry to start a great New Year 2019!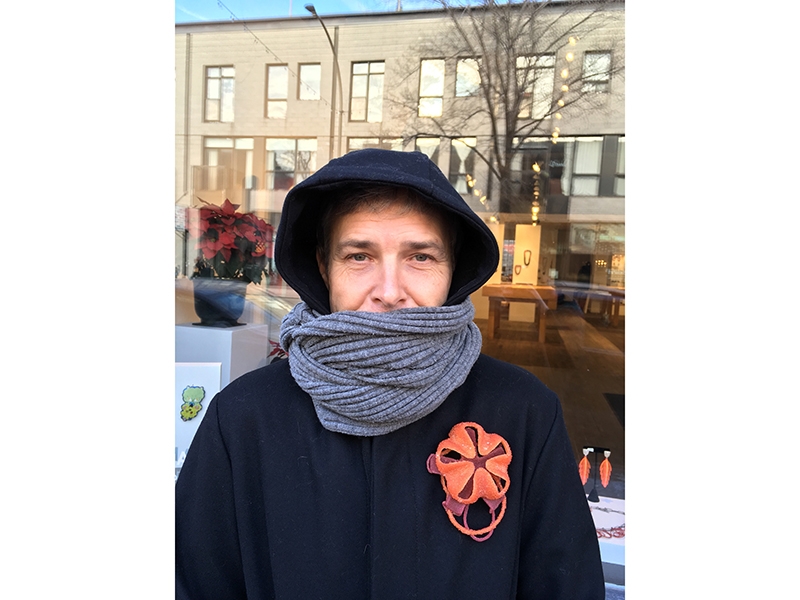 Noel Guyomarc'h
I'm wearing Andrea Wagner's brooch on my winter coat. To fight the sometimes gloomy winter weather, there's nothing like wearing an art piece to brighten our day and start to communicate with people on the street.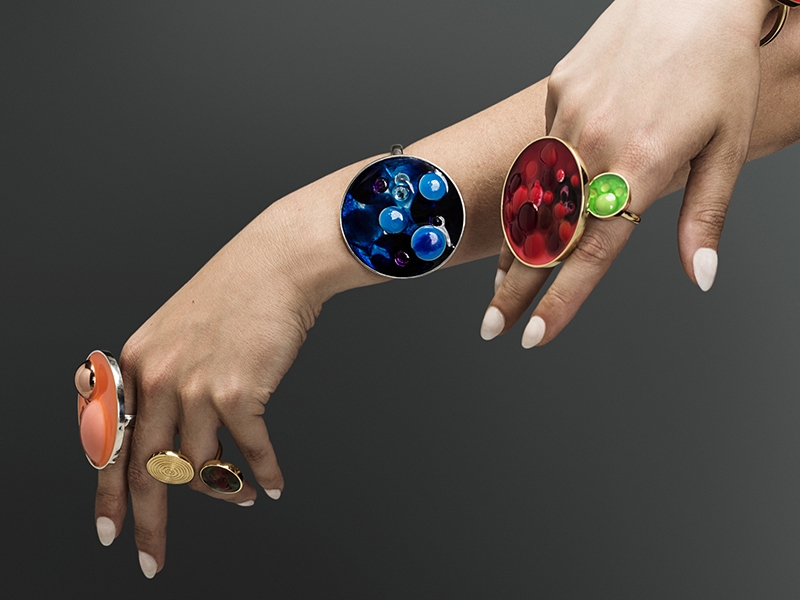 Megan McHone
I believe that jewelry is the ultimate form of wearable art. Jewelry can not only change an outfit, it can change a mind, a heart, a soul! It reminds us of the past and makes us think of the future. Images of jewelry can transport you to another time and most certainly to another place. When I look at pictures of people from different countries and cultures, it's often their jewelry that clues me in to who they are and what they're about. No art is as powerful to me as art to wear.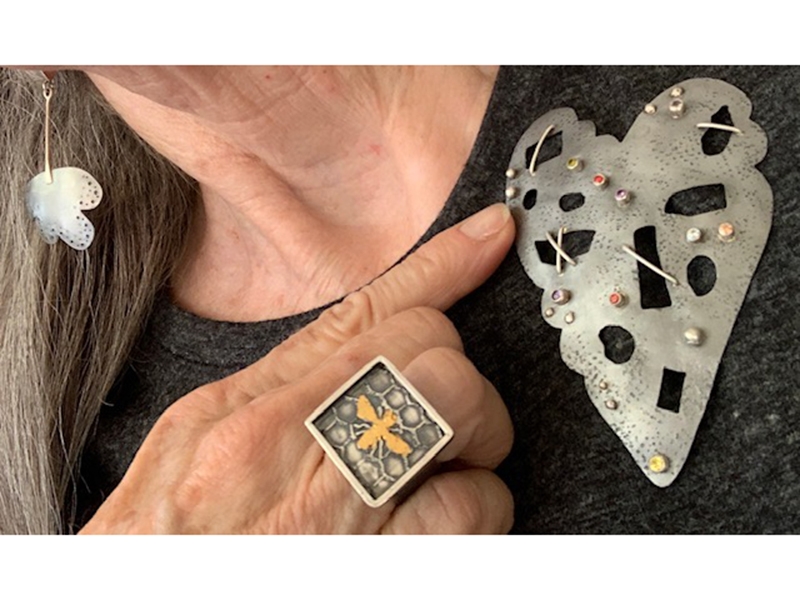 Kathy Oxford
Art jewelry requires a body to help it travel. It's intended to express the owner's aesthetic or stance, to provoke a conversation, make a clear statement, or confuse. None of that can be done when the piece is kept in a box or a plastic bag, or isolated in a photograph. Wearing it gives it life.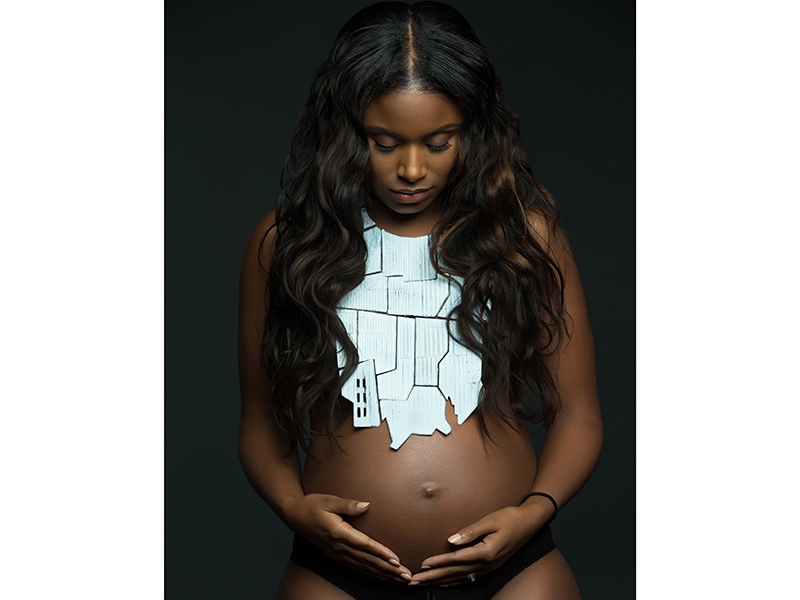 Kat Cole
This is one of the most transformative and evocative images of my work I've seen. I loaned this necklace to my friend for her maternity shoot. I had no idea what to expect from the resulting images, and was totally floored by this photo. The piece was so transformed by its new context on her body—such an incredible juxtaposition.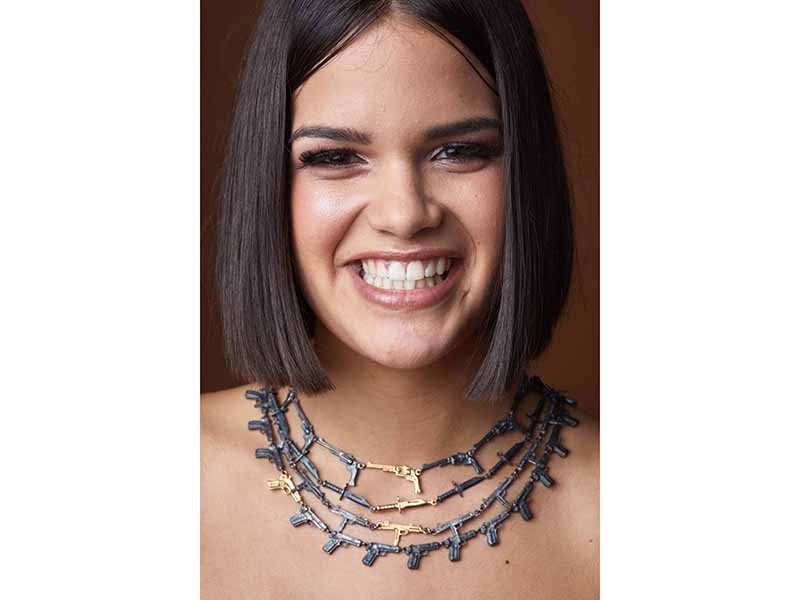 Nicolas Estrada
Jewelry comes alive when it's worn. Jewelery is dead in the vitrine.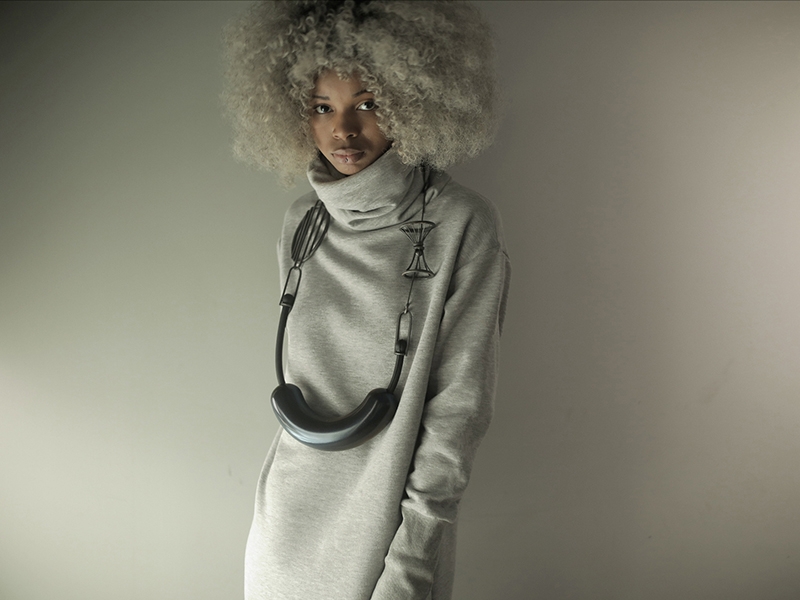 Jana Brevick
As a young girl, I moved from Idaho to The Netherlands and saw crown jewels and paintings of royalty for the first time. This, combined with contemporary art and design museums/shops, laid a neat foundation in the dreams of an eight-year-old. We then moved to Colombia where my family visited the gold museums in Bogota and Barranquilla, both cementing my love of gold and challenging my conception of how jewelry was worn. Though nothing specific stands out from those days in the context of your question, my later discovery of the incomparable Nancy Cunard and the iconic image of her arms buried in African bracelets, taken by Man Ray, remains a significant image. It ties together the prolific and powerful work of ethnic pieces worn en masse, by one who I considered royalty, Cunard being an activist and influence of unequaled talent of the time. Without the bracelets, the photo would not be memorable.
The image I submitted was taken in 2016 by director Theresa Wingert. She and I have collaborated on several projects before, but this was the first solely about my jewelry. The Atmospheric Series had just been shown at the Bellevue Arts Museum. We were able to get Cheeno Grey to work with us, making the whole project explode with more energy and defiance than we had hoped for. Cheeno is so comfortable in herself and her look that it echoed in all the shots we took. Transfer is a strange piece, tactile and imposing. Her personality fit the piece for what I hope is a compelling image.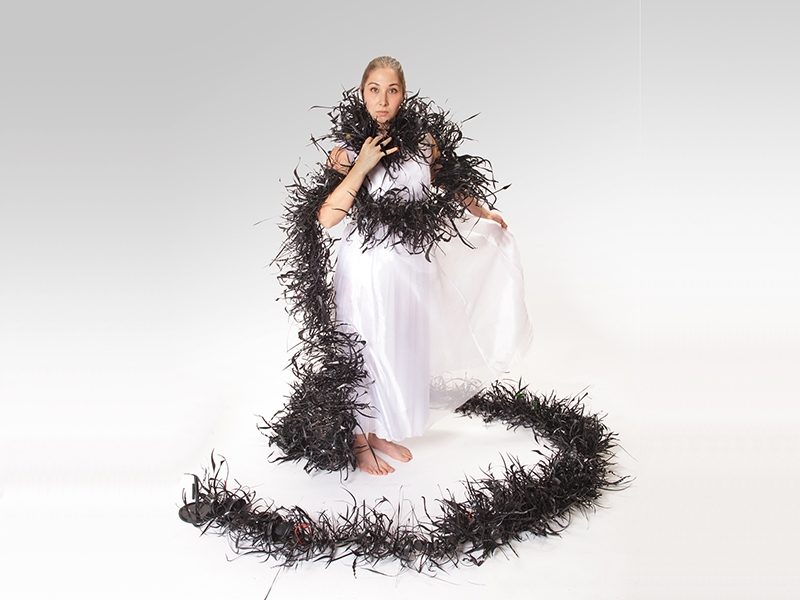 Harriete Estel Berman
This Black Plastic Gyre Necklace Boa Constrictor is fabricated from post-consumer plastic waste such as coffee cup lids, takeout trays, and packaging. The volume of single-use containers darkens our future, polluting our landfills, oceans, and waterways. Black plastic cannot be recycled, reused, or repurposed. It doesn't degrade, but instead breaks down into microparticles eaten by fish and animals, further increasing human exposure to plastic in our food. We are strangling in plastic waste. Can awareness of the long-term environmental impact of plastic change behavior? I also have an image of this same necklace on a plain white paper backdrop and on a mannequin. It's a very interesting comparison.