San Antonio, TX, US—We are pleased to introduce our new board leadership: Bonnie Levine as chair of the board, Marta Costa Reis as board secretary, and the addition of two new directors, Toni Greenbaum and David Dao. 
During her four-year leadership—two with co-chair Sienna Patti—former board chair Raïssa Bump successfully guided AJF with dedication and a steady hand through one of the most challenging times for all arts organizations. Through her leadership, AJF is thriving and poised for our next steps. We are pleased that she will continue to serve on AJF's board and as a member of the development committee. To see the full roster of AJF's board of directors and their roles in the organization, please go to this link.
AJF's board of directors is composed of an international group of thinkers, creators, and appreciators of the field of art jewelry. They guide our organizational activities and keep our mission to advocate for art jewelry at the center of all that we do.
Bonnie Levine Transitions from Board Secretary to Board Chair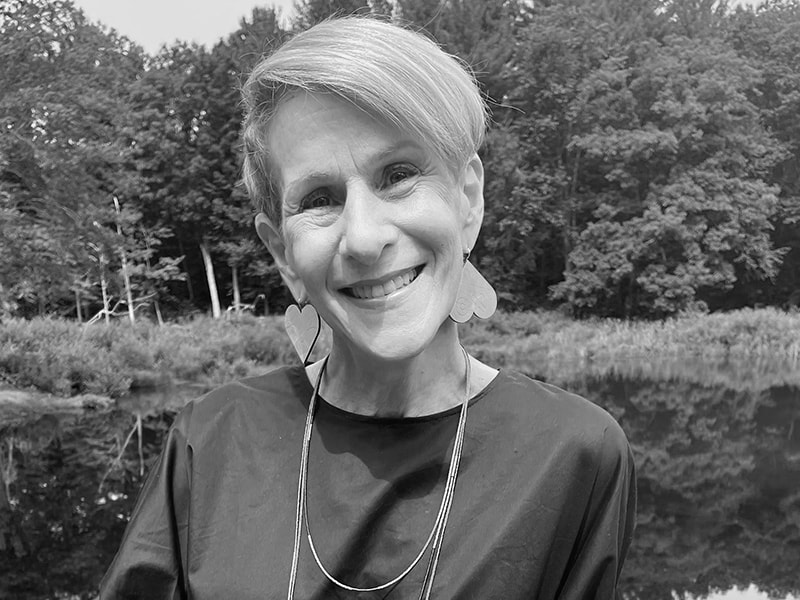 "What I love about AJF is that it's a great connector: of collectors, enthusiasts, makers, gallerists, curators, educators, and writers—everyone with an interest in the field of art jewelry, regardless of their backgrounds, focus, or points of view. And at the same time, AJF is creating an important archive and resource of critical voices to document, discuss, and preserve, and expand the future of the field. My life has been so enriched by the people I've met, the experiences I've had, and the never-ending opportunities to learn and grow that I'm very excited and honored by this opportunity to lead AJF into the future. I hope you'll come along!"
—Bonnie Levine
Marta Costa Reis Transitions from Board Member to Secretary of the Board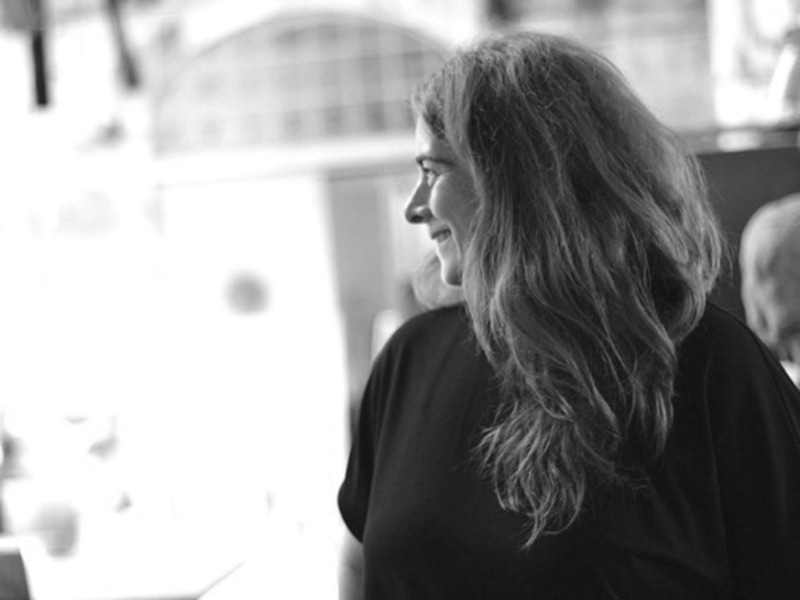 "AJF has a central role in my jewelry life. I have used its resources on innumerous occasions, learned from the content it offers, recommended it to my students, and also participated in meetups, conferences, visits, and other events. I have benefited so much from AJF that I am happy to be able to give some of my time back to help it continue its role of promoting, studying, and supporting art jewelry and its community."—Marta Costa Reis
New Board Members
Toni Greenbaum is a New York-based art historian specializing in 20th- and 21st-century jewelry and metalwork. She has written Messengers of Modernism: American Studio Jewelry 1940–1960, along with numerous book chapters, exhibition catalogs, and essays for arts publications. She also authored a monograph on modernist jeweler Sam Kramer, published by Arnoldsche Art Publishers in 2019, and an essay on Sam Kramer and art jeweler Karl Fritsch for Jewelry Stories: Highlights from the Collection 1947–2019, published by the Museum of Arts and Design and Arnoldsche in spring 2021. Greenbaum has lectured internationally at institutions such as the Pinakothek der Moderne, in Munich; Academy of Arts, Architecture and Design, Prague; Yale University Art Gallery, New Haven; Cooper Hewitt Smithsonian Design Museum and Museum of Arts and Design, New York; Museum of Fine Arts, Boston; and Savannah College of Art and Design Museum of Art, Savannah. She has worked on exhibitions for several museums, including the Victoria and Albert, in London, Musée des Beaux-Arts de Montréal, and Bard Graduate Center Gallery, New York. Greenbaum is a professor at Pratt Institute, in Brooklyn, NY, where she teaches a course in Theory and Criticism of Contemporary Jewelry.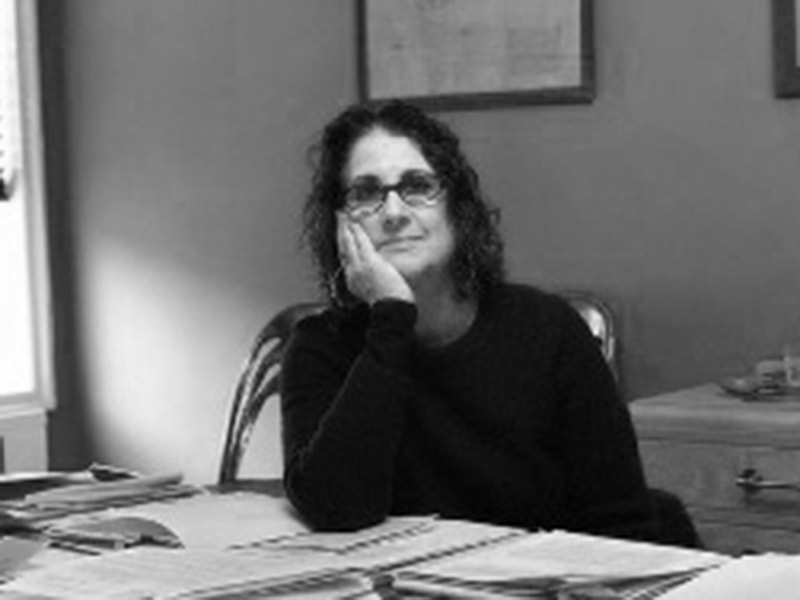 "When I accepted Räissa's gracious nomination for membership on AJF's Board of Directors, I told her that I hope I can bring as much to the organization as it has brought to me. I welcome this opportunity to offer my own perspective to the forum, and trust that together we will make AJF stronger and even more relevant."—Toni Greenbaum
David Dao
After earning my MFA in digital media from the Rhode Island School of Design, I wanted to go where design was needed. Three years later, I found myself in Baghdad consulting on an educational reform program for the prime minister of Iraq's office. While that was a relatively short engagement, it also became the defining driver of my artistic life. After a few years of processing, I realized the work I needed to make was best expressed through small metals in relationship to the body, which led me to art jewelry. I discovered the joys of learning without the baggage of degree-seeking, and have traveled domestically and internationally to learn more. Fast-forward several years and I found that the boundaries between my professional and private life are blurry at best. From small engagements ranging from the White House Office of Digital Strategy and Maker Faire to large endeavors like co-founding the Baltimore Jewelry Center and serving as its board president for seven years, I've been lucky to find a path that blends the personal and professional into a satisfying feedback loop.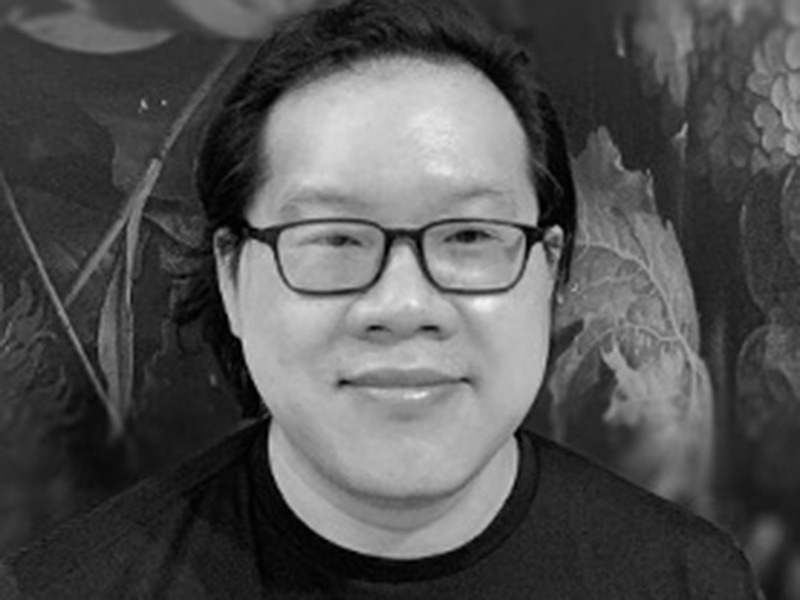 "One of the few bright points of the past couple of years has been AJF and its community. I'm honored and delighted to join the board as we chart a course to a vibrant future for AJF and contemporary art jewelry."
—David Dao
About AJF
Art Jewelry Forum is a nonprofit organization spreading awareness and increasing appreciation of art jewelry worldwide since 1997. AJF advocates for art jewelry through an ambitious agenda of education, conversation, and financial support. It commissions critical writing that sets the standard for excellence in the field and publishes artjewelryforum.org, an online resource for original content on art jewelry.