February 2022, Part 1
As of today, the Report changes names. It will be called OMG, Have You Heard.
Art Jewelry Forum is pleased to share the news that members of our community find noteworthy. Is something missing? The success of this compilation of compelling events, news, and items of interest to the jewelry community depends on YOUR participation. If you're a member of AJF at the Silver level or above, you can add news and ideas to this bi-monthly report by going here. If you aren't a member, but would like to become one, join AJF here.
Listings gathered with assistance from Carrie Yodanis.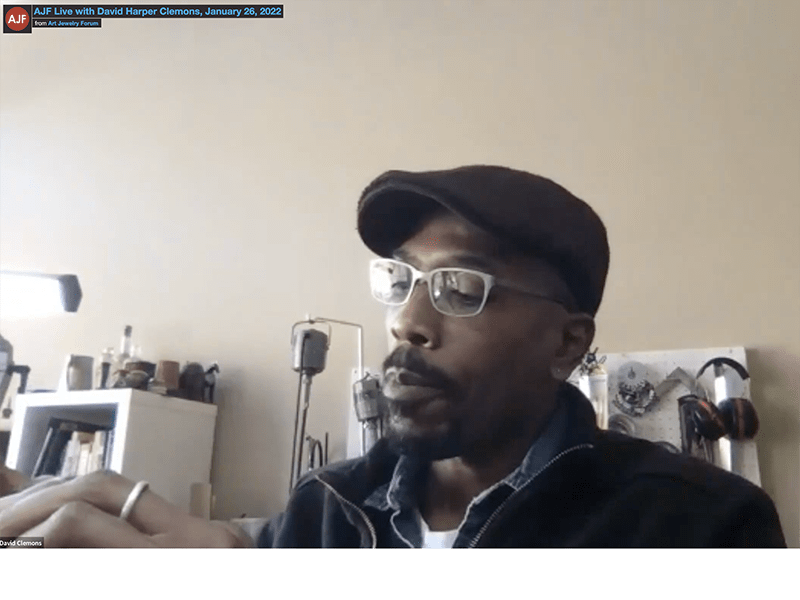 AJF LIVE
If you missed the most recent AJF Live event or want to watch it again, we recorded it, as we record all our AJF Lives. Watch AJF Live with David Harper Clemons here. Scroll through an index of all the AJF Live recordings here.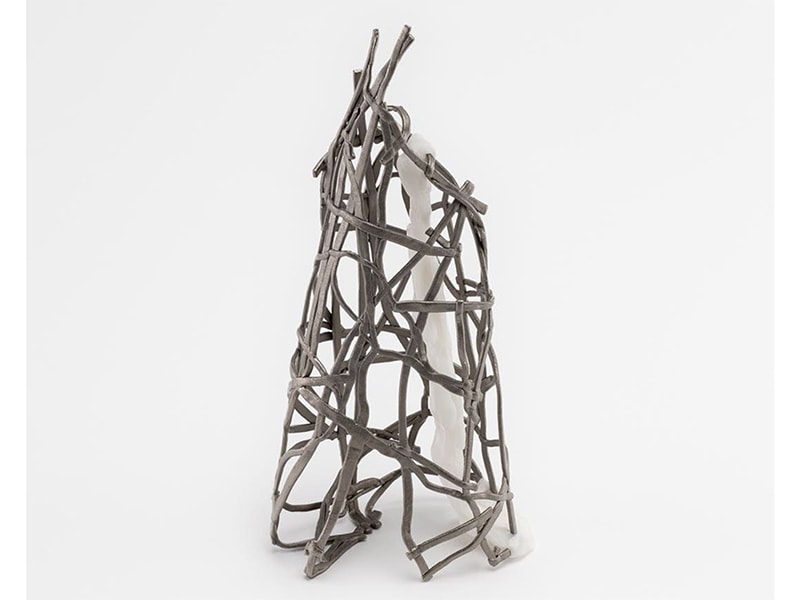 FEEL LIKE SEEING A JEWELRY SHOW?
Find these listings and many, many more on our dedicated exhibition page:
A Matter of Time: Julia Maria Künnap, at Platina, through February 26, 2002.
Winter Exhibition 2021–2022, at Galerie Door, through February 27, 2022.
Staffan Jonsson, at Four Gallery, through March 5, 2022.
Iris Bodemer, at Galerie Marzee, through April 3, 2022.
EVENTS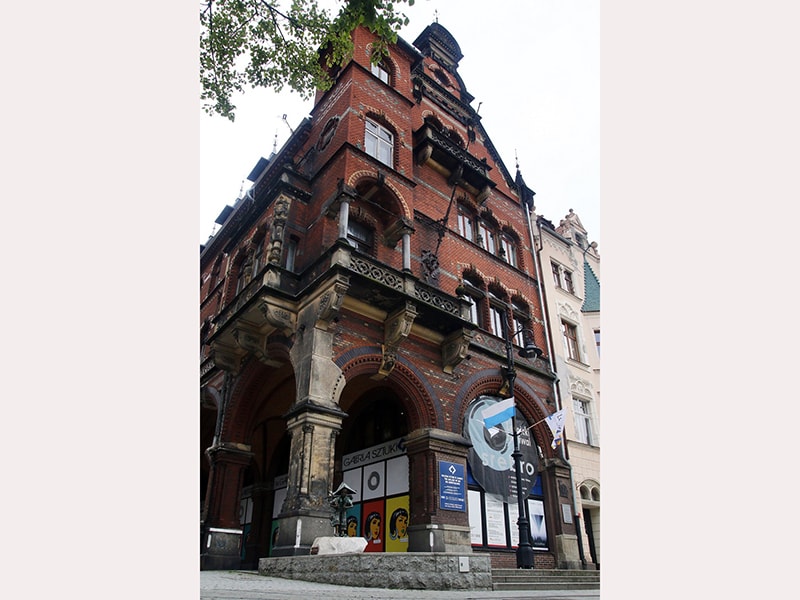 LEGNICA SILVER FESTIVAL, MAY 4_JUNE 30, 2022
Organized by the Gallery of Art in Legnica since 1979. Information.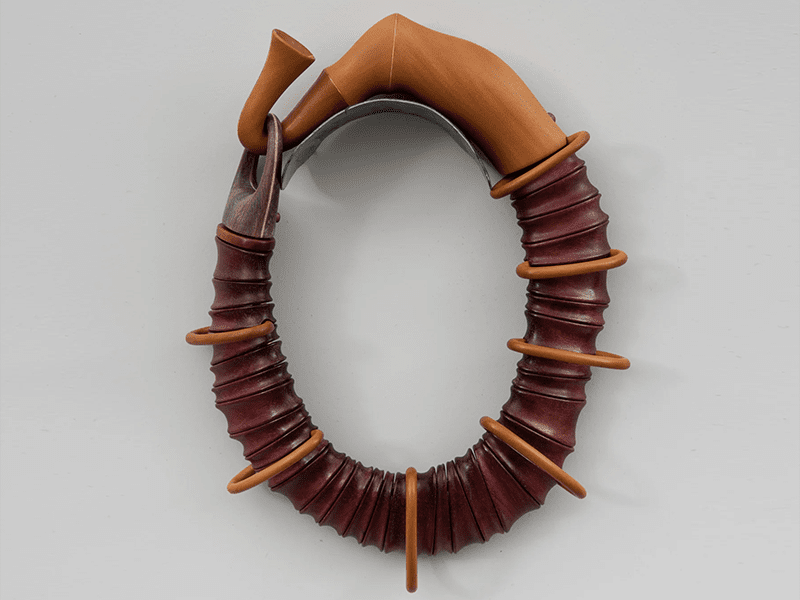 COLLECT ART FAIR
In London and online, February 23–­27, 2022. Information.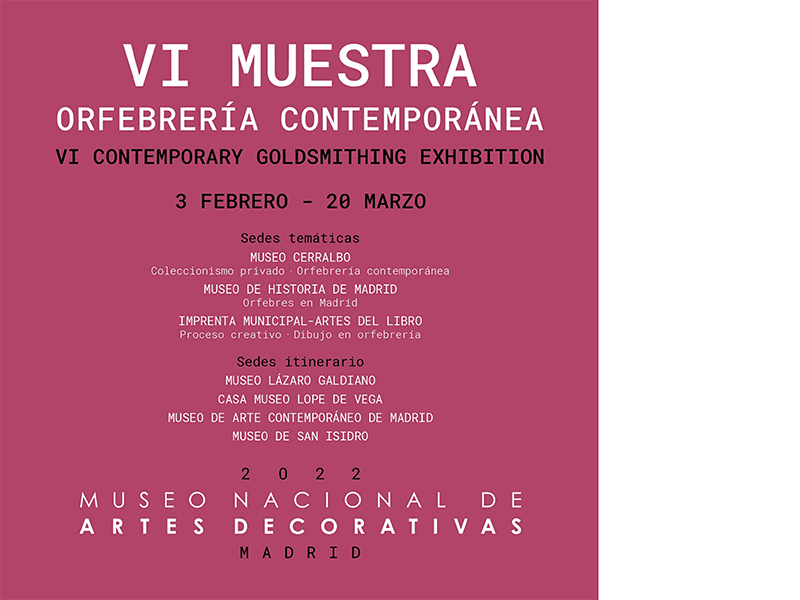 EXHIBITION TIED TO MADRID JEWELRY WEEK
The Asociación de Diseñadores de Orfebrería y Joyería Contemporáneas VI Contemporary Goldsmithing Exhibition is on view until March 20, 2022, at the Museo Nacional de Artes Decorativas of Madrid, as part of the Madrid Design Festival.) Info.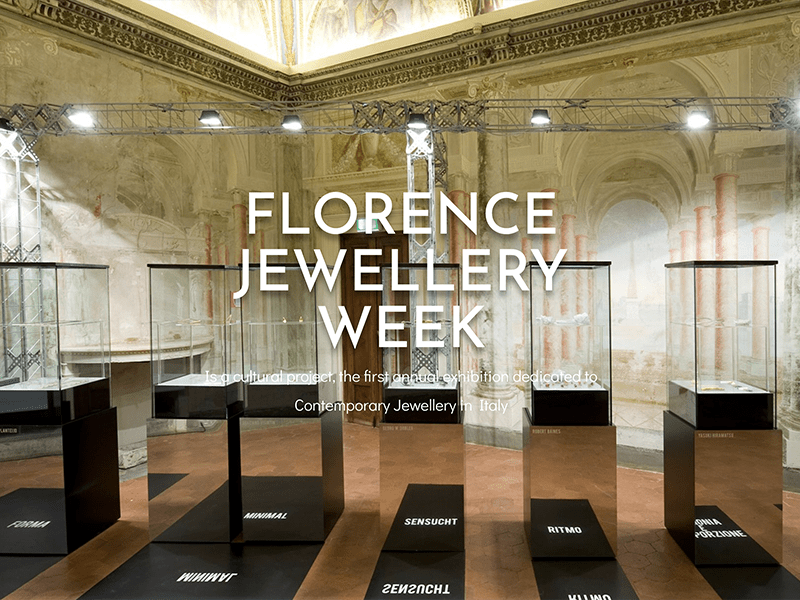 FLORENCE JEWELLERY WEEK
The first and most prestigious jewelry week in Italy. April 28–2 May 2, 2022. Get info.
SIERAAD ART FAIR WILL TAKE PLACE MAY 26–29, 2022
The emphasis is on jewelry as pieces of art, in which ideas are packaged in materials such as rubber, textile, photos, plastics, wood or ceramics, as well as silver and gold. Also on display: traditional pieces of art produced by contemporary silver and goldsmiths. At Gashouder, in Amsterdam. Info.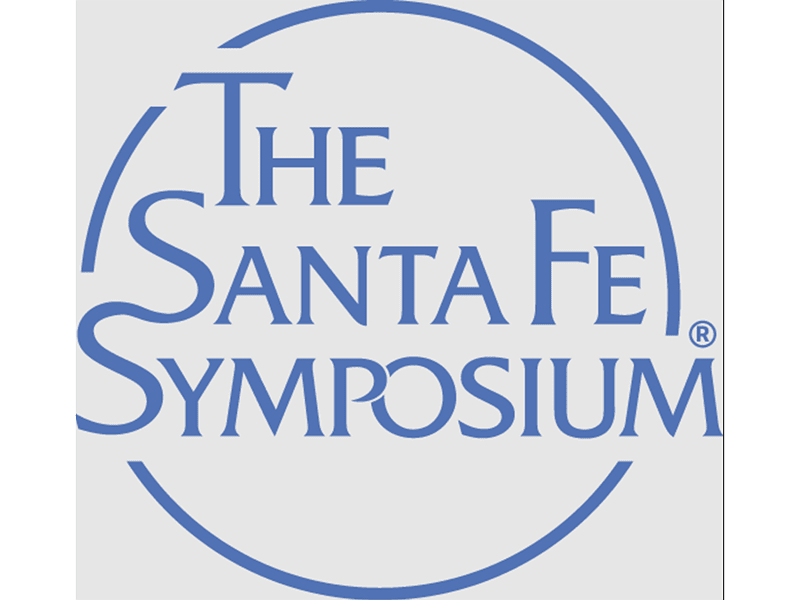 SANTA FE SYMPOSIUM: FINAL YEAR
Takes place May 21 to May 25, 2022. Information.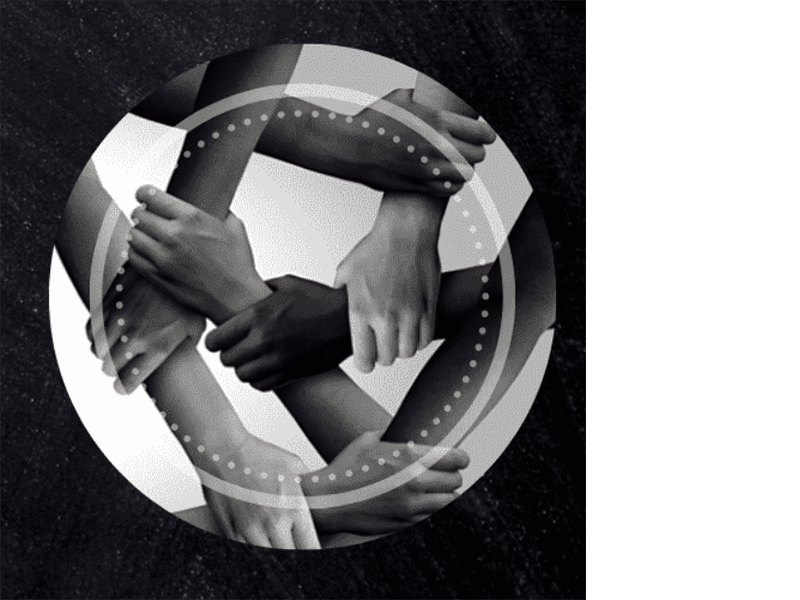 ENCOUNTERS WITH BIAS AND RACISM: A PANEL DISCUSSION
Listen to first-person accounts of bias and racism in the retail setting (from both consumers and employees), and learn how each encounter could have been avoided. Led by Reggie Johnson, Chief Diversity Officer/Senior VP at Signet Jewelers and a director for the Black in Jewelry Coalition. From I.D.E.A. The Education Program Promoting Inclusivity, Diversity and Equity for All. Free, online, February 16, 2022. Information.
FROM OUR MEMBERS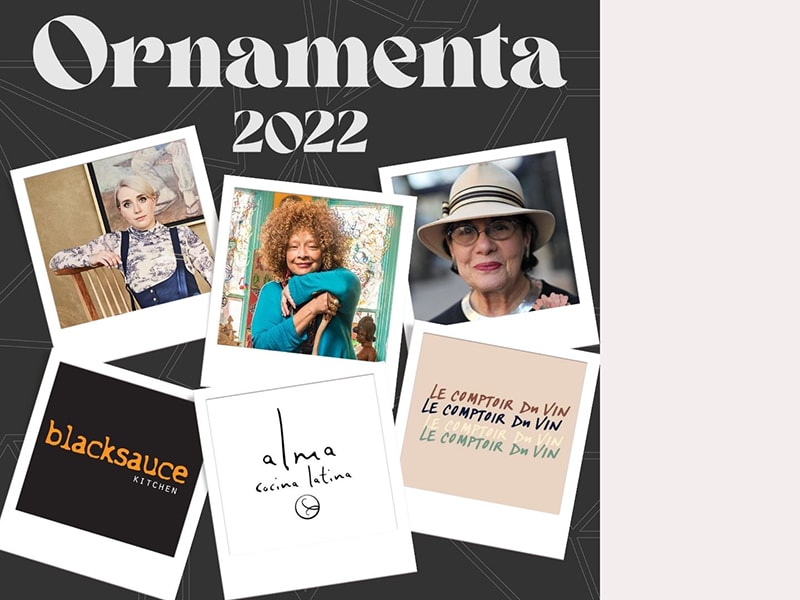 ORNAMENTA TAKES PLACE THROUGH FEBRUARY 19, 2022
The Baltimore Jewelry Center's annual fundraiser features two online events and one intimate in-person event, all with exclusive meals and snacks packs, special guests, and a curated silent auction. Digital programs will feature contemporary craft curator Sarah Darro, and gallerist, collector, and craft legend, Helen W. Drutt English. Additionally, BJC is hosting a new, exclusive, in-person event showcasing Baltimore's own MacArthur Genius, sculptor, and jewelry maker, Joyce J. Scott. Learn more about the events and purchase tickets here.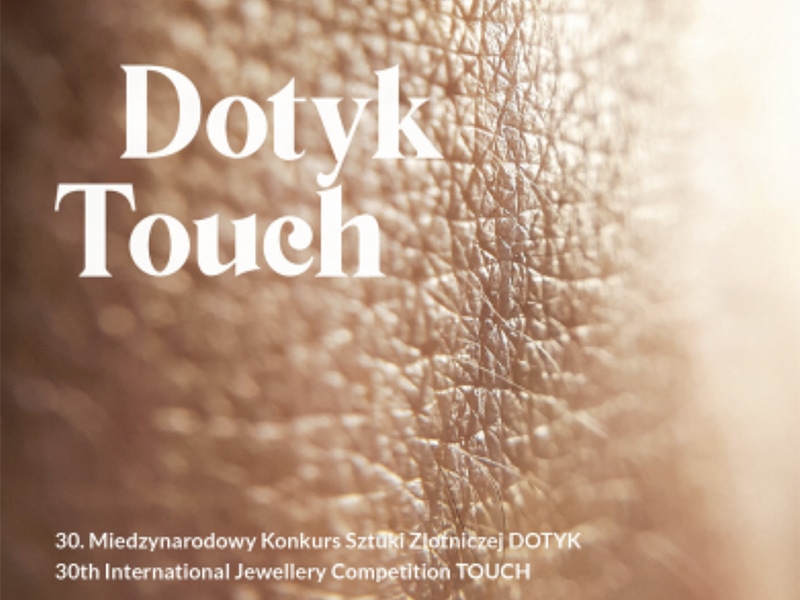 OPEN CALL—LEGNICA SILVER FESTIVAL
The Legnica Silver Festival has announced the theme of its 30th international jewelry competition: Touch. Submitted works should be jewelry in a broad sense and include a clear reference to the theme. No limits regarding materials and techniques but, emphasizing the festival's tradition, organizers suggest the use of silver. Submission deadline: March 27, 2022. Info.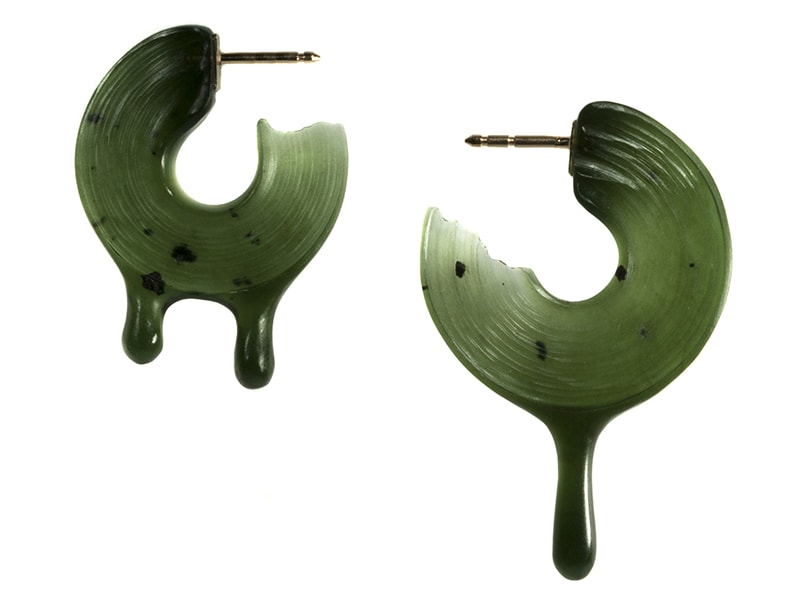 SOFIA BJÖRKMAN INVITES YOU TO A MATTER OF TIME: JULIA MARIA KÜNNAP
The exhibition is at Platina Stockholm. Künnap is known for her contemporary approach to gem-cutting and stone-carving. She has used natural stones in her artwork for more than 10 years, shaping them into touching pieces of jewelry that speak of time. The conceptual core of Künnap's artistic practice: the contradiction between the persistence of a stone and the disappearance of a moment.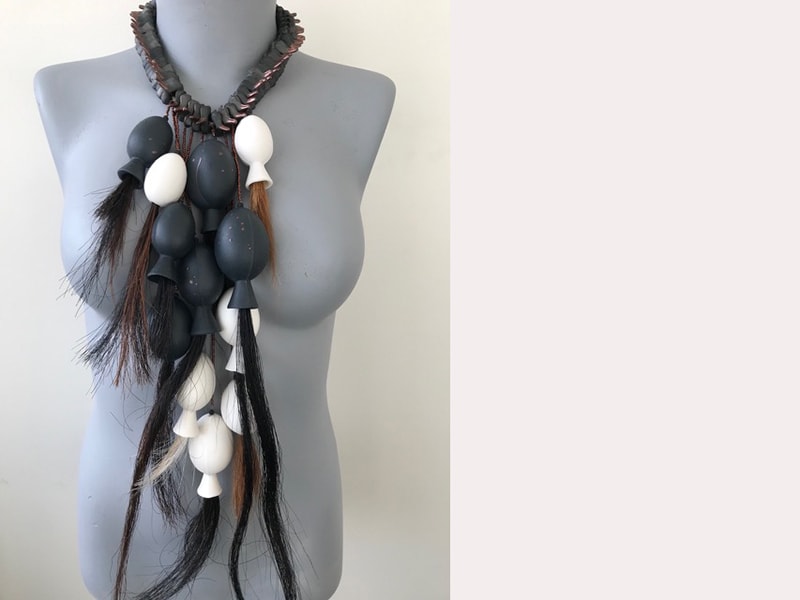 KARIN VAN PAASSEN IS EXHIBITING IN ROTTERDAM
"During the temporary recovery from my miserable back," says van Paassen, "I created the ornament soft.back.bone. The shapes and colors symbolize recovery, fertility, and positivity." The piece is part of the exhibition Ladekastproject (Chest of Drawers Project), at Phoebus, in Rotterdam, through May 1, 2022. Information.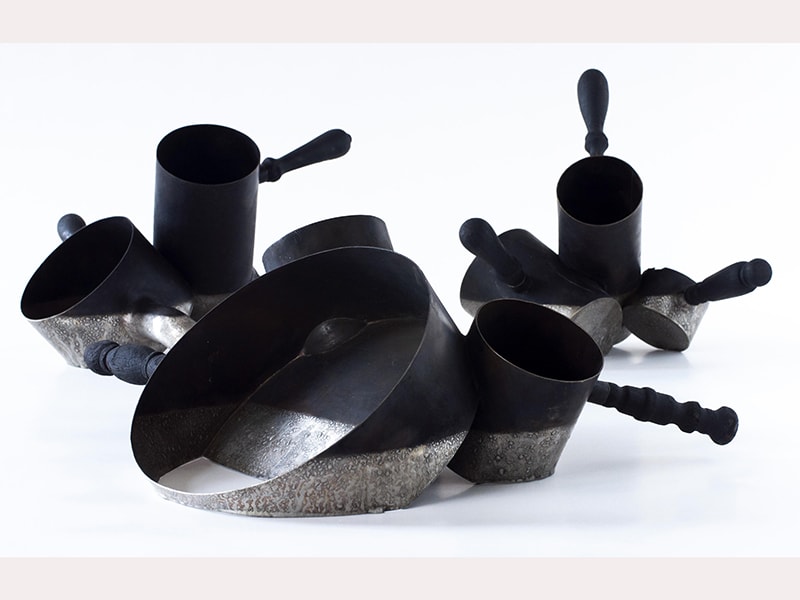 ANDERS LJUNGBERG HAS A SOLO EXHIBITION
Ljungberg, a professor at Konstfack University of Arts, Crafts and Design, will have an exhibition called Distinctions at Gallery Sebastian Schildt, in Stockholm, February 19–March 12, 2022. Information.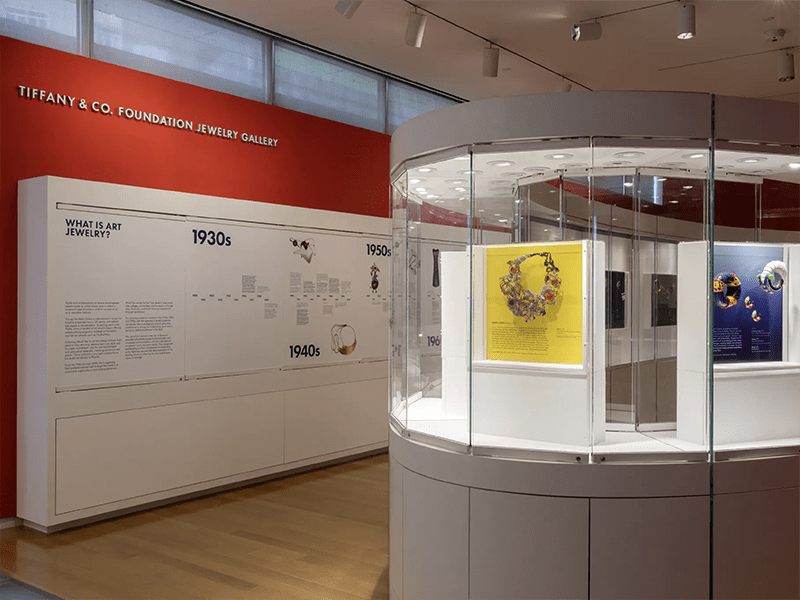 45 STORIES EXHIBITION COVERED IN THE NY TIMES
"I really wanted to change the way you might view jewelry," said Barbara Paris Gifford, the curator for the exhibition. "You might think of it as something only used to beautify what you're wearing, like a fastened stone or a platinum necklace, and not necessarily as a medium like sculpture or painting. There's a real human truth that these artists want to communicate using jewelry." Read the article.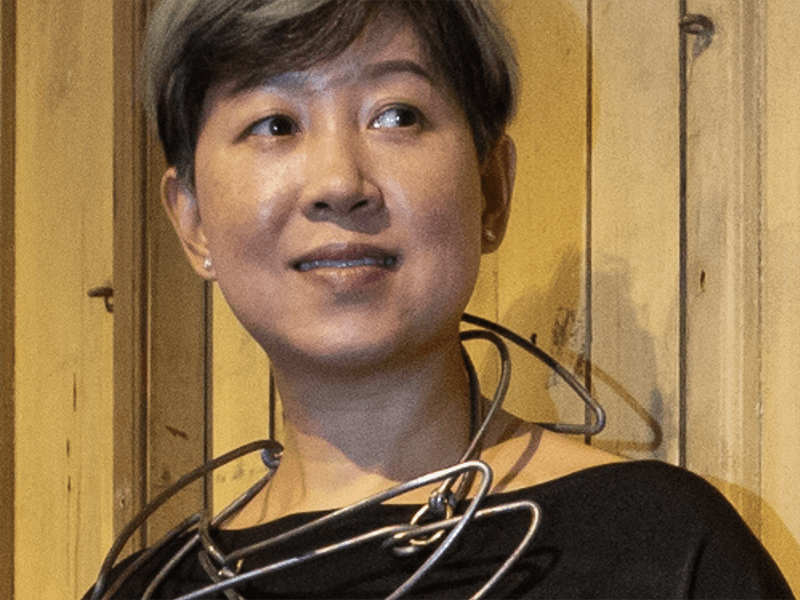 SHARON BERMAN INTERVIEWED MATT LAMBERT AND ATTY TANTAVIT
Tantavit owns Atta Gallery, in Thailand. matt lambert is a maker, writer, performer, and PhD candidate. Listen to both interviews on The Jewelry Journey podcast.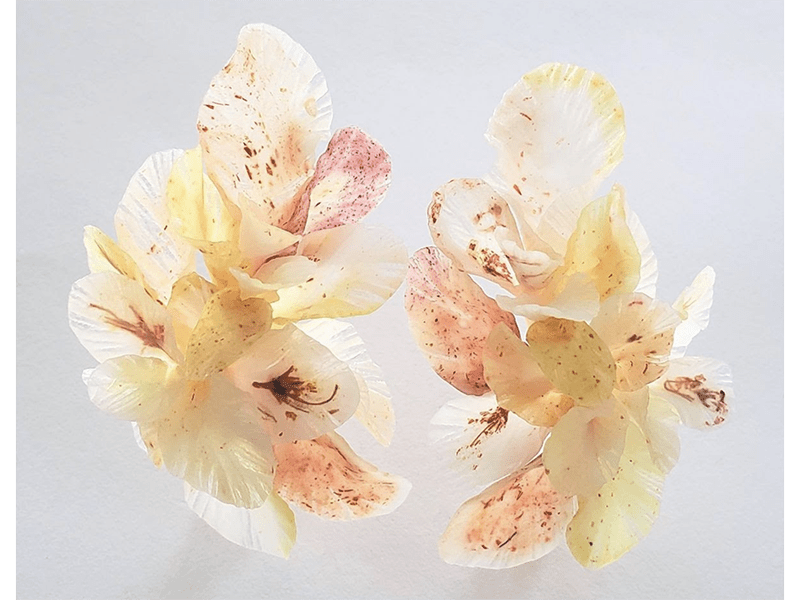 YUKA SAITO'S SPICED FLOWERS JEWELRY SERIES INCORPORATES SPICES
"I pursue the use of spices' vibrant pigmentation to imbue color into my work and integrate the spice colors to the polycaprolactone," says Saito. At Mobilia Gallery.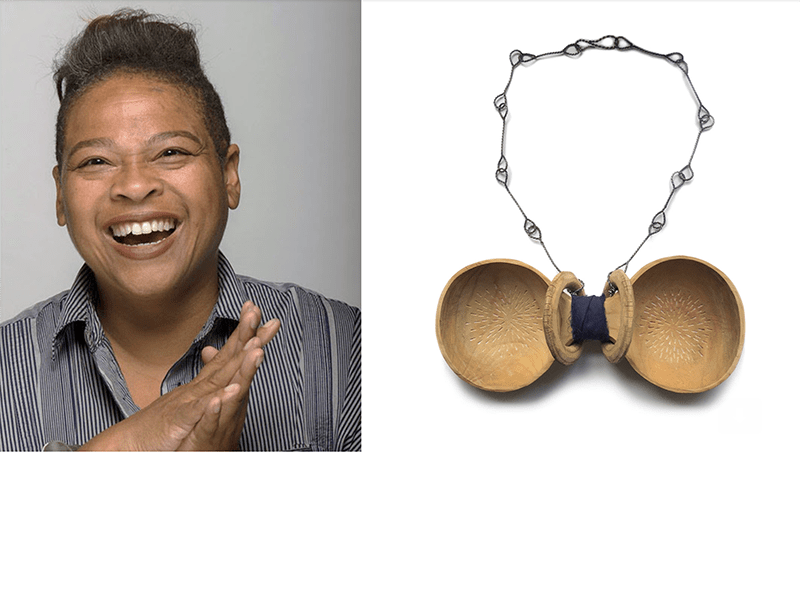 CHEQUITA NAHAR WON THE PRESTIGIOUS FRANÇOISE VAN DEN BOSCH AWARD 2022
The head of the Fine Art and Design program at Maastricht Institute of Arts and curator of Schmuck, 2020 is an important promoter of diversity and inclusion in art education. Nahar just served as one of AJF's Young Artist Award jurors. Congratulations! Rewatch our AJF Live with Chequita Nahar here.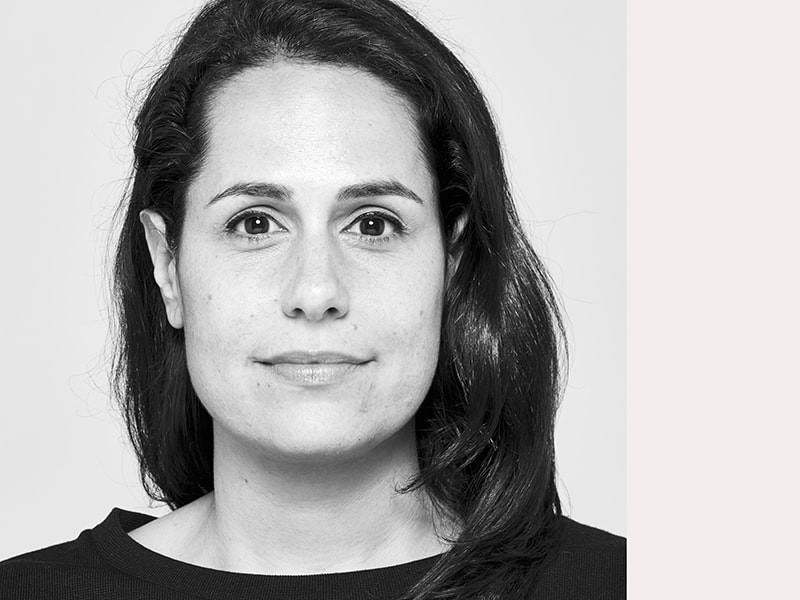 ELIZABETH ESSNER TAKES NEW POSITION AS ASSOCIATE CURATOR
The Museum of Fine Arts, Houston, appointed Elizabeth Essner as Associate Curator in the Department of Decorative Arts, Craft and Design. Essner, an independent curator, writer, and researcher, will work with Cindi Strauss, Sara and Bill Morgan Curator, to expand MFAH collections, exhibitions, and programs in the area of international craft. Press release. Congratulations!
INTERESTING WEBSITE
Doris Raymond wrote in about The Fashion Map, a website that lists fashion-related exhibitions, lectures, etc., worldwide. "It may be a great resource for AJF members to tap into, not only to see what's happening in future destinations, but also a great place to post events," she says. "Its creator, Lotta Yanong, is a wonderful woman."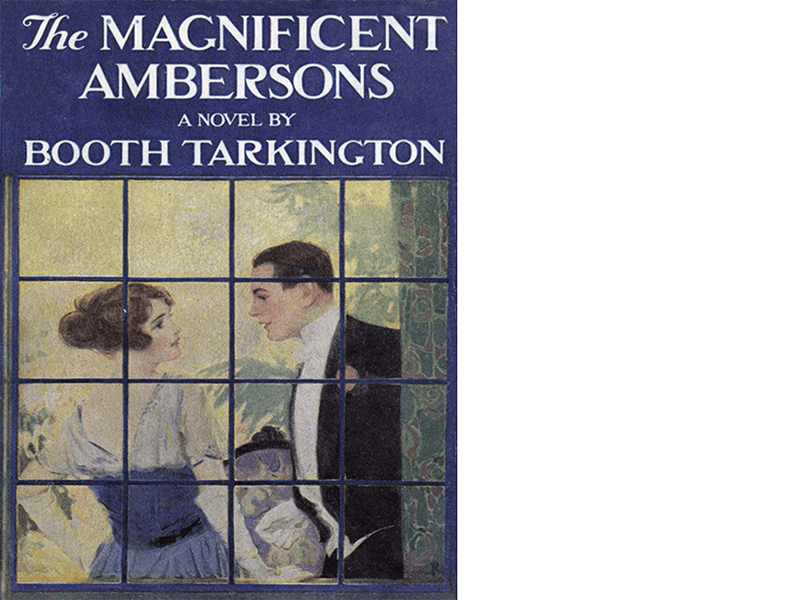 GREAT BOOKS, GREAT MOVIE
Books first: Marjorie Simon "devoured Mark Harris's biography of the endlessly creative Mike Nichols, then watched The Graduate with commentary by Nichols and director Steven Soderbergh. More reading—for sheer beauty of language, some Sebastian Barry, then Hamnet, by Maggie O'Farrell, and, for another purpose but with the same voluptuous pleasure, early-20th-century contemporaries The Magnificent Ambersons (not the bowdlerized movie), by Booth Tarkington, and The Great Gatsby, by F. Scott Fitzgerald." And now the film she loved: "Get Back, Peter Jackson's monumental documentary about the Beatles and the making of their last album. To me, Get Back is a real time portrait of a familiar process—the birth of a work of art. Collaboration, the ideas sparking around the room, adding, subtracting, sketching, filling in, thinking it's great, fearing it isn't—making something from nothing. Sometimes you have to sneak up on your ideas, and sometimes you have to spit them out all at once and sort them out later."
SEE THIS MOVIE
Ruth Snyderman says The House of Gucci is a film that shows lots of jewelry. "Once, Gucci's wife had a pair of earrings on that reminded me of Stanley Lechtzin's electroformed process. It's a fascinating film, filled with great actors: Jeremy Irons, Adam Driver, Al Pacino, Jared Leto, and Lady Gaga, who was amazing. We saw this with our daughter, who is a fashionista. In 2023 she will be the Chair of the Philadelphia Craft Show."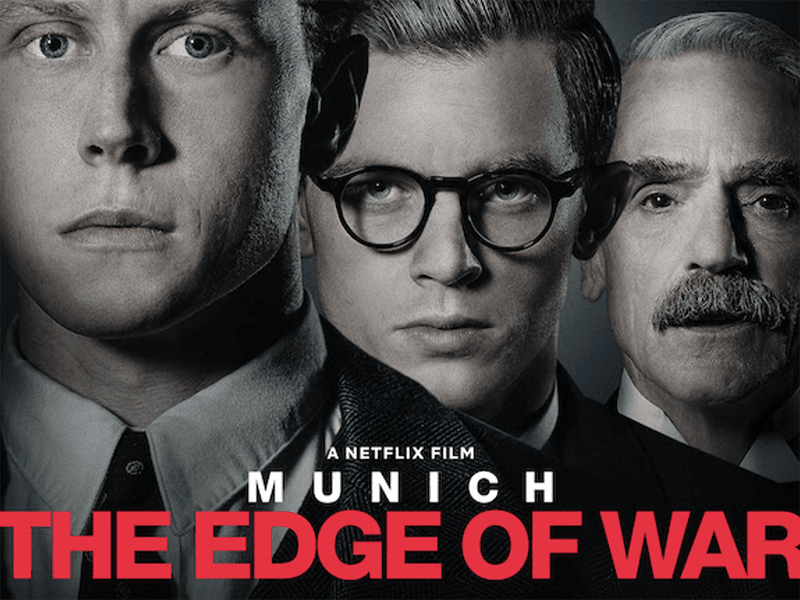 GRIPPING FILM
Munich: The Edge of War takes place in 1938 and it's a great period piece, spy movie, and gripping British drama, says Linda Hillman. "It's good to look back at this period of history and see some of the behind-the-scenes personal scenarios that must have taken place more often than not," says Hillman. Find it on Netflix.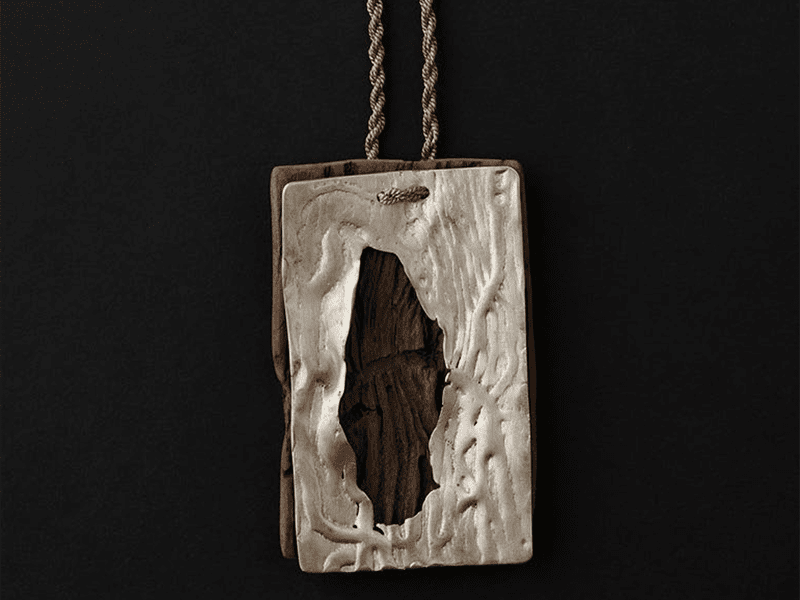 EXHIBITION CLOSING SOON
Don't miss Blak Jewellery Finding Past · Linking Present, at the Koorie Heritage Trust, in Melbourne, Australia, through February 27, 2022. It's the culmination of a professional development program to support First Nations cultural innovation. View the catalog online.
OPPORTUNITIES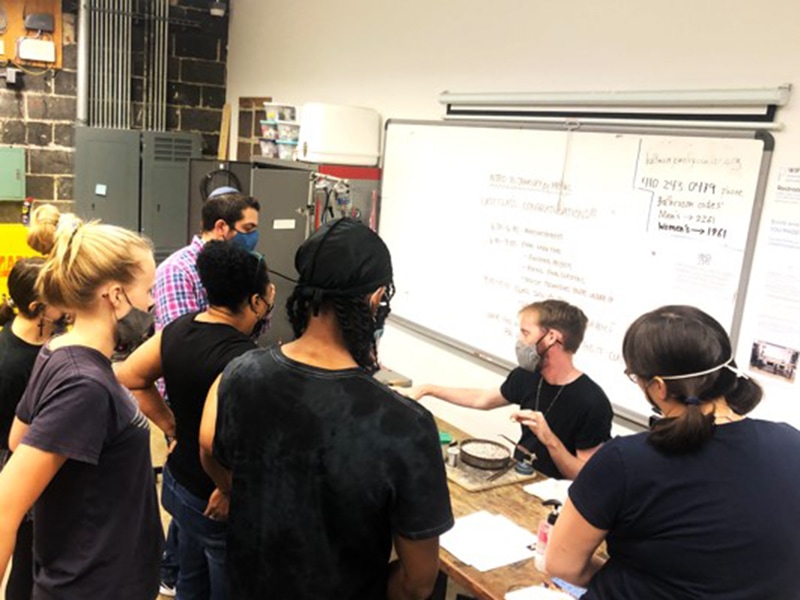 JOB OPENING AT BALTIMORE JEWELRY CENTER
The BJC is offering one three-year teaching fellowship. In addition to gaining teaching experience, the selected fellow will develop pedagogical skills, build leadership experience, and play an influential part of a vibrant community. Applicants should have an MFA in metals and/or jewelry, or a BFA in metals and/or jewelry with work experience. Some prior teaching experience highly preferred. Location: Baltimore, MD. Application deadline: April 15, 2022 (decision by May 31). Job start date: late August 2022. Additional information.
NextFab, a community makerspace and business accelerator in Philadelphia and Delaware, is hiring a technical supervisor and jewelry instructor. Info.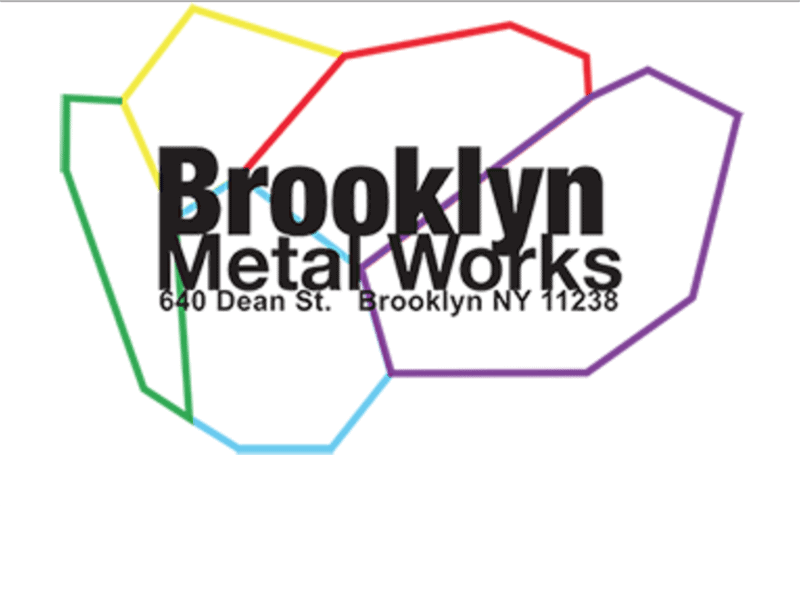 GUEST CURATOR: BROOKLYN METAL WORKS
Now accepting submissions for curatorial proposals of exhibitions to be held in BMW's gallery. BMW is interested in the cross-pollination of unexpected combinations and will consider proposals that include installation, performance, mixed media, and sculpture. Ongoing. Information.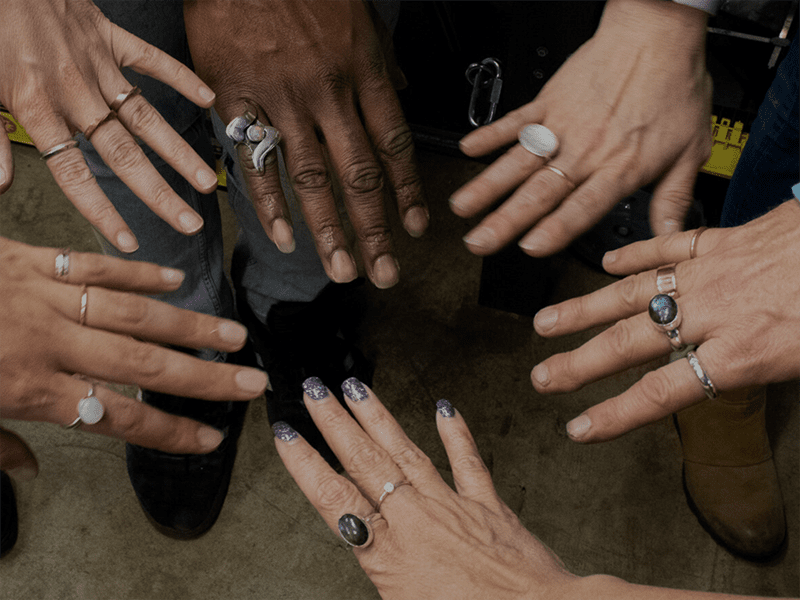 RESIDENCIES AT BALTIMORE JEWELRY CENTER
The BJC offers three-month, one-month, and BIPOC one-month residencies. Housing, fully equipped studio, stipend, and mentorship and support provided. Application deadline for all residencies: February 15, 2022. Information.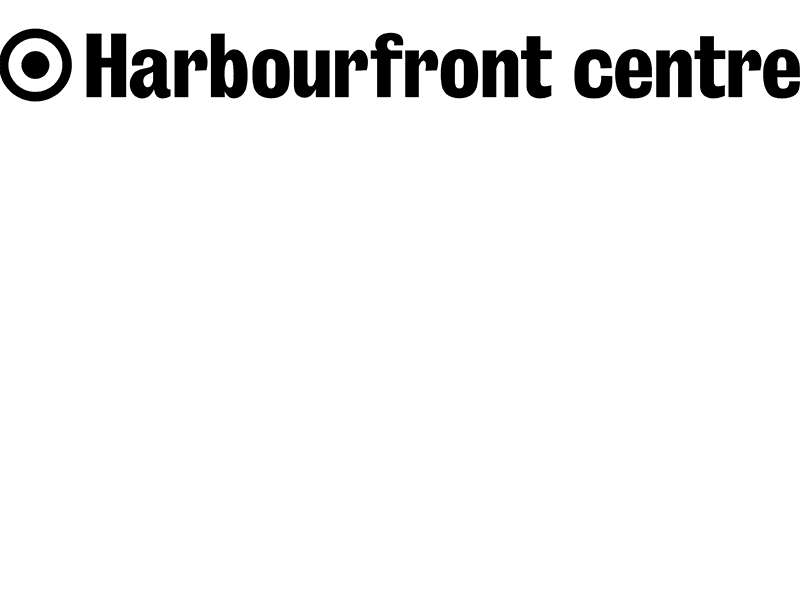 RESIDENCY AT HARBOURFRONT CENTRE, TORONTO
The only career-oriented program and facility available in Canada offering an artist-in-residency in contemporary craft and design. Open to post-graduates (or equivalent) in metal/jewelry, textiles, glass, ceramics, or design. Application deadline: March 11, 2022. Information.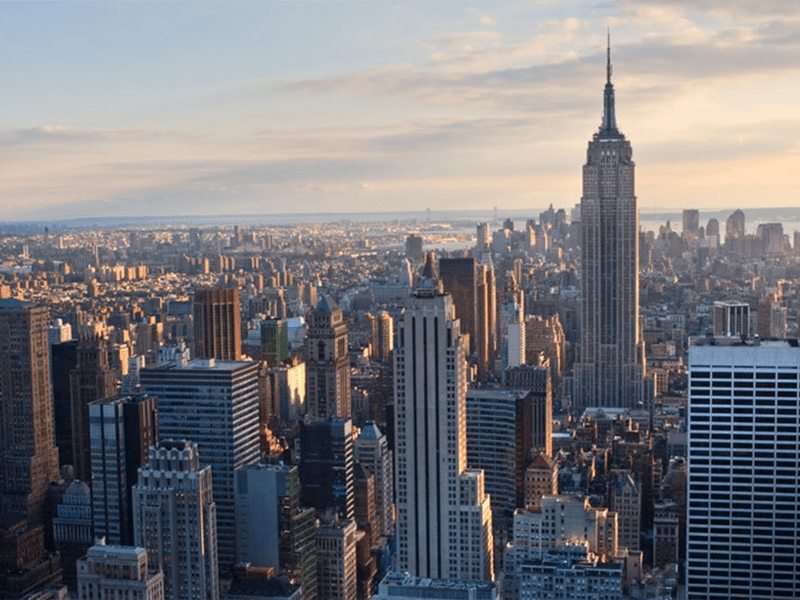 92Y JEWELRY CENTER INTERNATIONAL ARTIST RESIDENCY
From mid-August to mid-September, the Residency will provide the opportunity for an international cutting-edge, emerging, or established jewelry artist with a studio-based practice to develop a new body of work or complete research while engaging with New York's cultural community. Access to 92Y Residence, 24-hour private studio working space, and travel expenses to and from NYC. Application deadline: April 1, 2022. Information.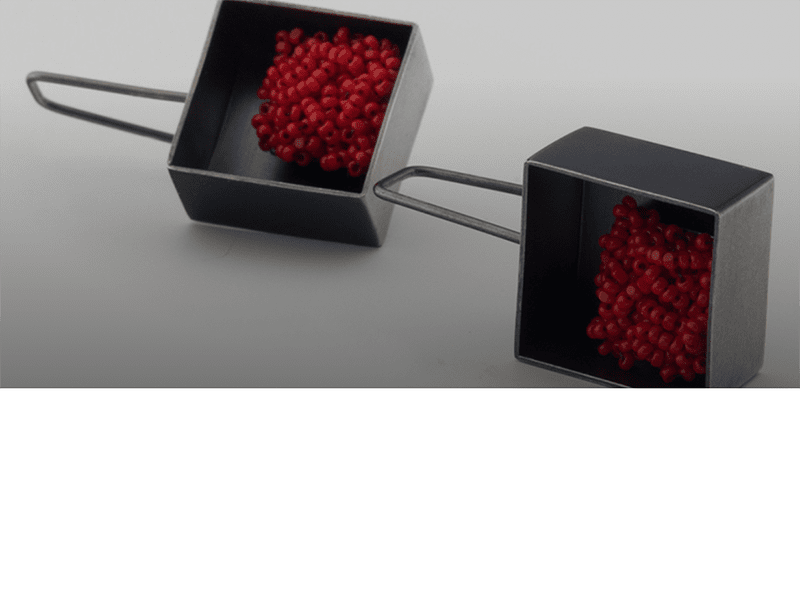 CALL FOR ENTRY: THE EARRING SHOW
Hosted by the Craft Council of British Columbia. Open to artists from around the globe. Three categories: one-of-a-kind; limited edition; and emerging artist, which includes students. Prizes awarded. Deadline: March 1, 2021. Information.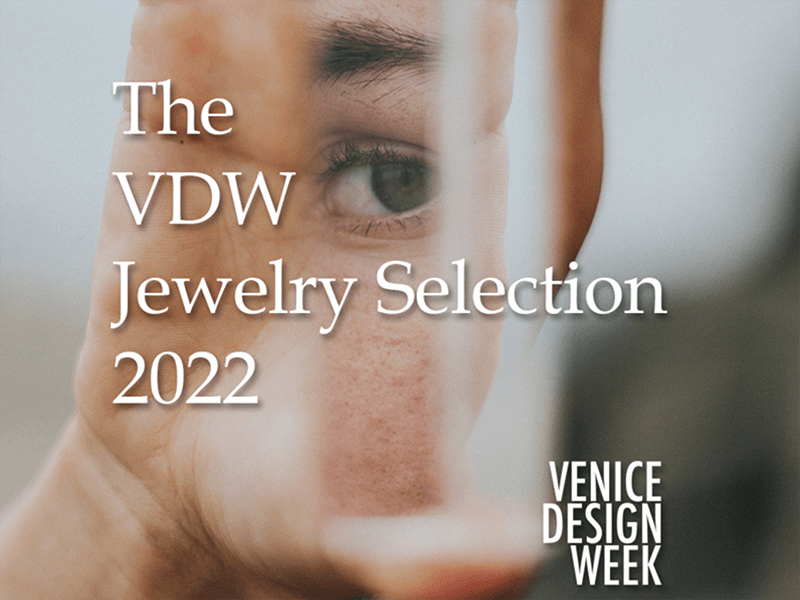 CALL FOR ENTRY: VENICE DESIGN WEEK SELECTION 2022
Open to anyone engaged in designing or working with precious metals, gemstones, and other materials. The theme: Imagine, in the spirit of Surrealism, an irreverent piece of jewelry that captures a moment in time. Be detached from reality and reason, be free and automatic! Deadline: April 15, 2022. Information.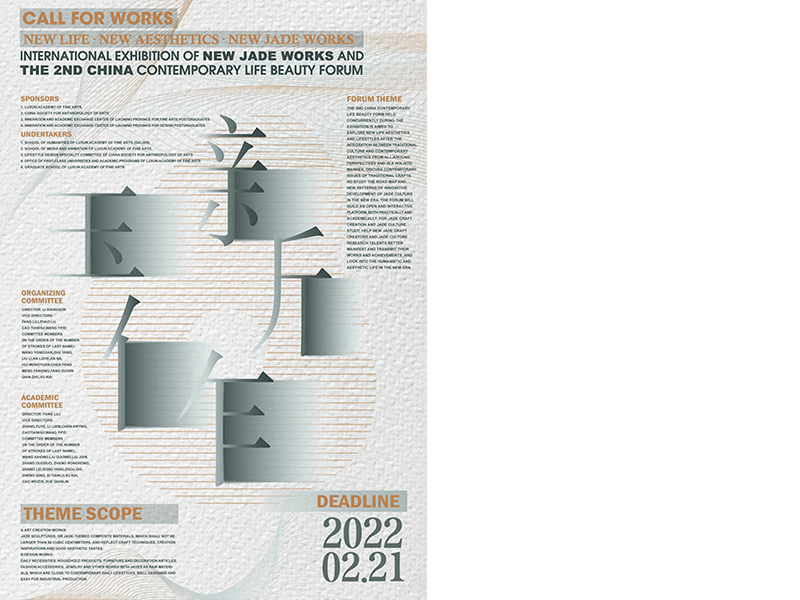 CALL FOR ENTRY
New Life, New Aesthetics, New Jade Works: International Exhibition of New Jade Works and the 2nd China Contemporary Life Beauty Forum. Luxun Academy of Fine Arts, Dalian, China. Application deadline: February 21, 2022. Email [email protected].
ARTIST INTERNSHIPS: TOUCHSTONE CENTER FOR CRAFT, FARMINGTON, PA, US
Intensive 10- to 25-week work-study program in which emerging artists and graduate and undergraduate students learn studio management and operations while refining their artistic skills and working with some of the country's best artists. Application deadline: March 15, 2022. Information.
OBITUARY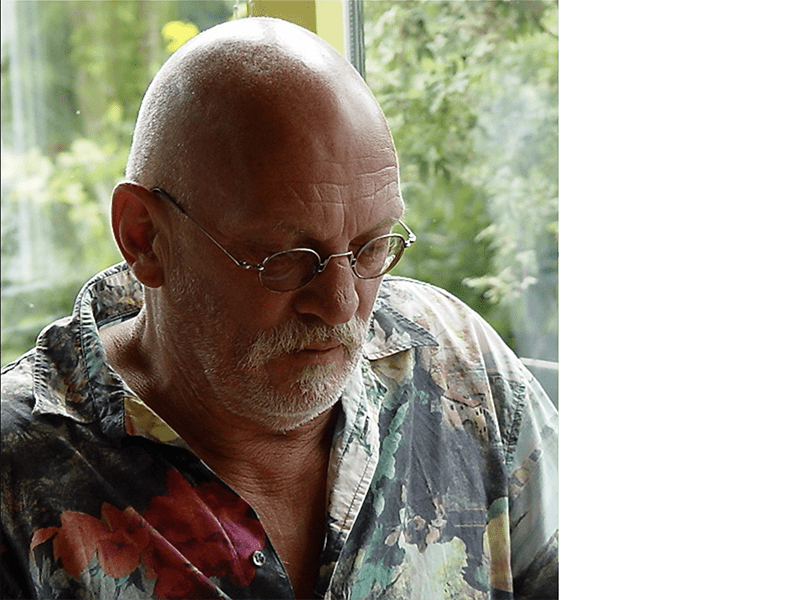 BEREND PETER HOGEN ESCH (1945–2022)
Berend Peter co-founded the Association of Rebellious Goldsmiths in 1974, along with Karel Niehorster, Françoise van den Bosch, his partner Marion Herbst, and Onno Boekhoudt. The activist initiative pushed for wider recognition of the new jewelry movement within the art world.