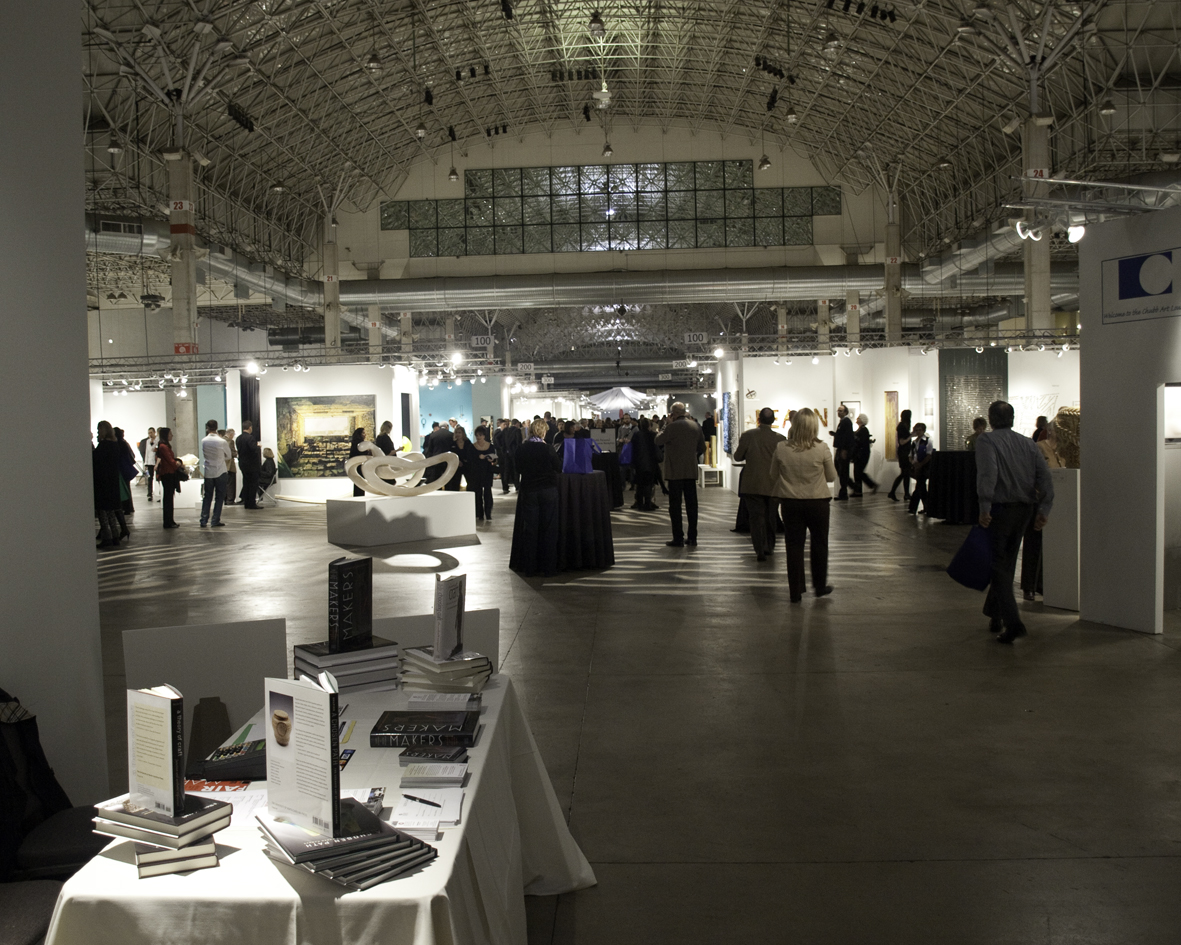 It would be disingenuous for me to pretend that I don't have fun at SOFA Chicago. There are great things to be found, but you have to sift a lot of chaff to find it. My assumption has always been that a large volume of the traffic at SOFA comes from buyers, not to be confused with collectors. Buyers have been tasked with filling corporate or domestic spaces following some arbitrary rules relating to number of pieces x space to fill. This is how I try to understand the bulk of generic dross that serves as an impediment to my scrounging every year. There's enough facile whimsy to keep any Hallmark shopper enthralled for days. And if you'd like some grandma bling, they've got you covered as well. Digging scrupulously through all of it, the collectors come to find new artists in whatever media they've been fans of and to potentially discover new media as well.
The exhibitors make their best efforts to recreate the sacrosanct gallery aura within their little parsed booths and ignore the indoor football stadium quality of the space as best they can. The contrast is jarring and the booths that go out of their way to diverge from the semblance of white cube are much appreciated. I've found that the jewelry exhibitors in particular are more adventurous with their displays. And when it comes to art jewelry, I knew there were some regulars I could rely on. To try and play devil's advocate I hoped to come across something that caught my eye elsewhere. I can honestly say I did not see any truly interesting jewelry at SOFA outside of Charon Kransen, Ornamentum, Sienna Gallery and Snyderman Works – specifically their featured body of work by Bruce Metcalf. I did find some interesting things at the Intuit Show of Folk and Outsider Art that I squeaked in. I've included highlights from each and a further discussion of their booths as well.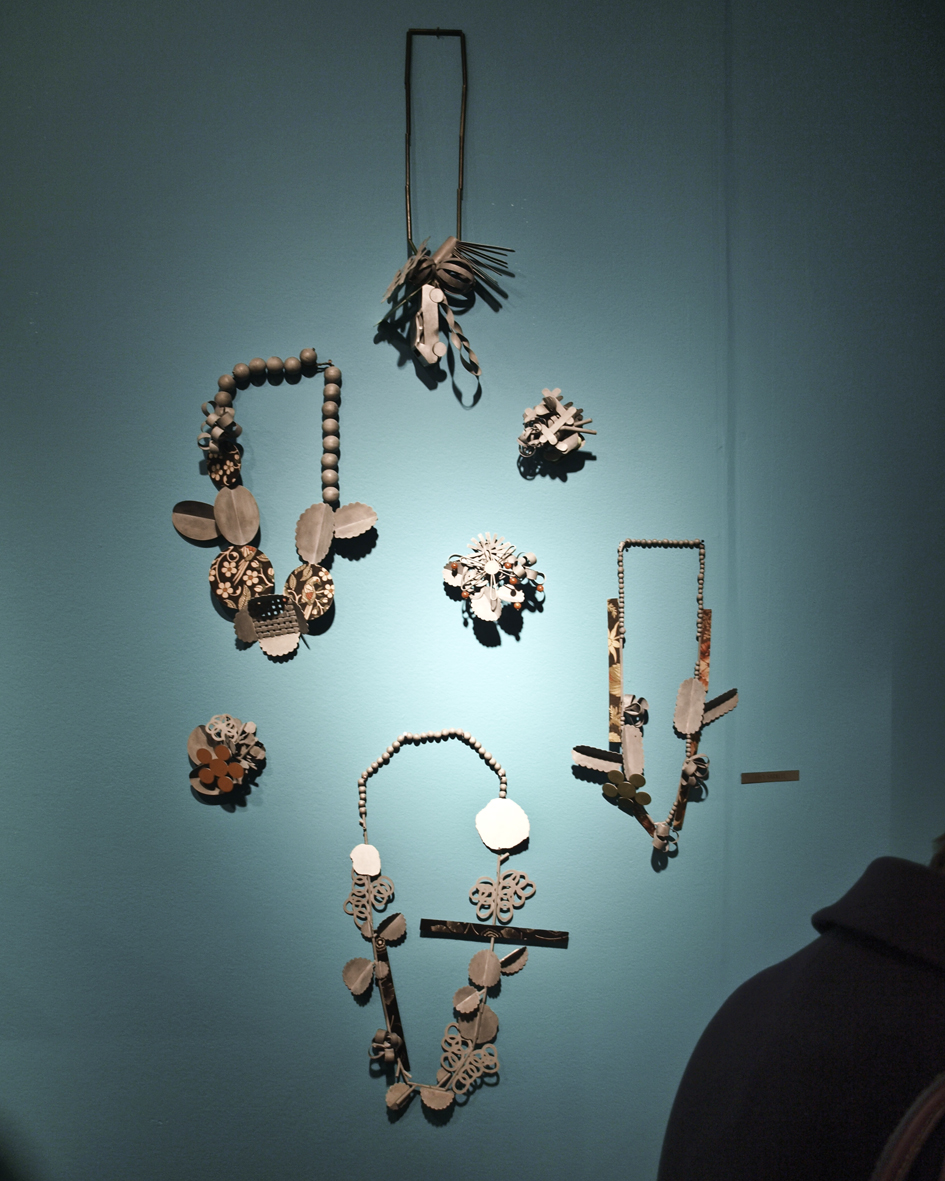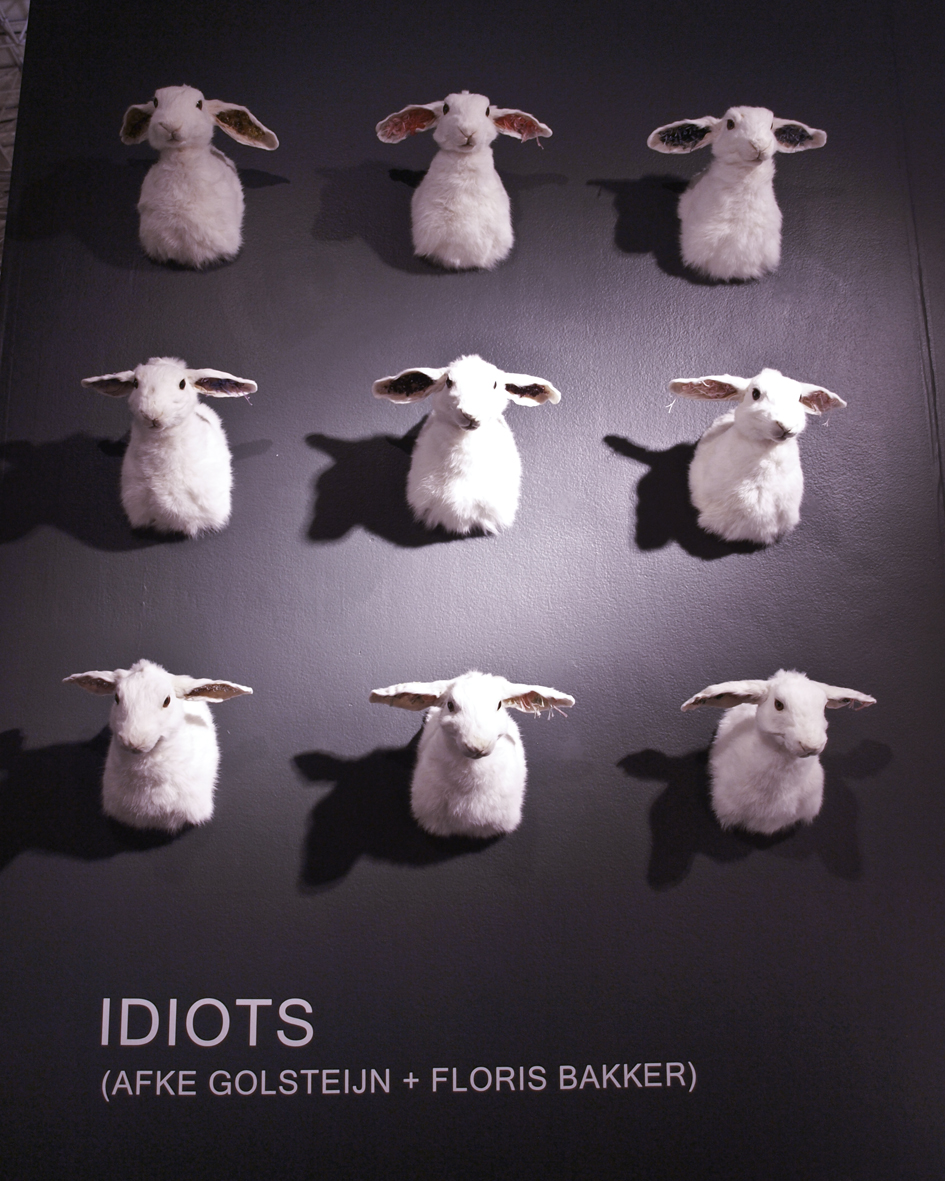 Ornamentum also showed work by Agnes Larsson, winner of AJF's EAA this year and Adam Grinovich, another SNAG Emerging Artist lecturer. Both of their work on display relied heavily on texture and the restricted use of color. Larsson's work combined carbon and horsehair to create monochromatic pieces that felt cryptic and severe. The wall they were displayed on was painted accordingly and added to the mood of the work in a way I enjoyed. (I really liked her iron pieces.) Generally, I found the pieces too sober, but a necklace with symmetrical oblong pendant forms was enigmatic. Grinovich's work relied on various materials repurposed to create new forms and textures. However the images shown in his lecture felt more actualized than they did on the displays. Grinovich's work is more activated by the body, especially the pieces on pedestals which appeared limp and difficult to study due to lighting in their corner of the space.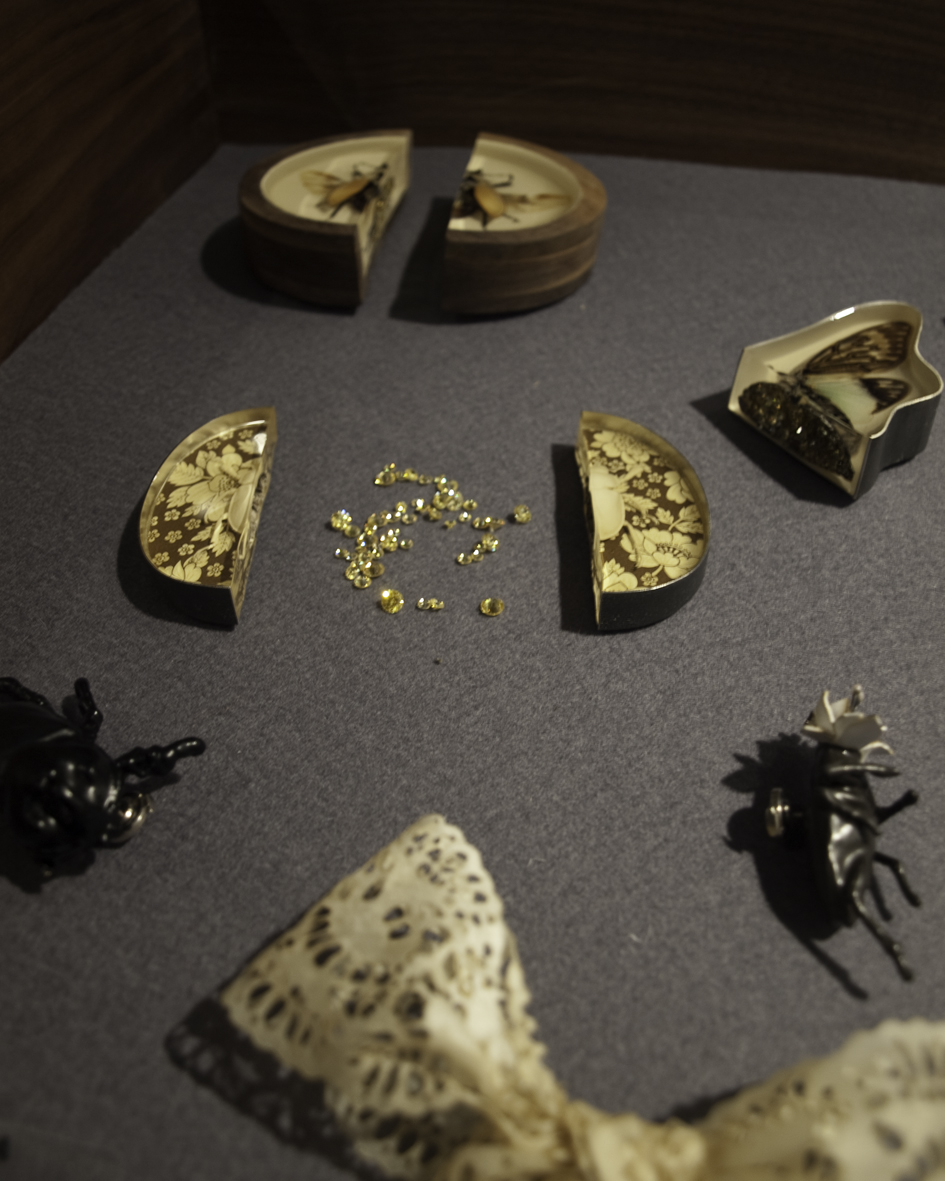 In addition to all of the work on display, makers and collectors of art jewelry could attend SNAG's Emerging Artist lectures, which provided an interesting platform for jewelry makers who are about to graduate or are usually within their first five years of making their mark. The speakers are given a shorter timespan than lectures typically hosted at the SNAG conference, or even expected of a visiting artist in an academic setting – the three always share one hour. This means it is often an unpolished performance, but how often do young artists have the opportunity to experiment with the material for a lecture? This is a chance for an artist to try out ideas with a smaller group and see what works and what doesn't. This year's speakers, Adam Grinovich, Eun Yeong Jeong and Andrea Janosik, were all new and interesting voices.
This year, SNAG also sponsored a lecture by Garth Clark titled 'Peering Over the Palace Wall: The Neo-palatial Aesthetic in Contemporary Art.' This provided Clark with a platform to expand on his ideas in this year's Metalsmith exhibition in print with images of work that had been cut and time to go into his opinions on the topic more honestly. A tangible exhibition of the work will follow and hopefully spark further dialog on the topic. As Clark has maintained in both his lecture and the EIP, there is something both tantalizing and satisfyingly satirical about the language of opulence when it is subverted. Especially given the current economic climate.
And making another push for levity, there was a great necklace by Ruudt Peters addressing the phallus as well. Ornamentum showed work on the wall and on a long shelf with something akin to a sneeze guard at a buffet, though this was more like a purse/elbow guard that made everyone relax while stumbling through on the third day. Below the shelf there were drawers that had more work from the jewelers displayed above.