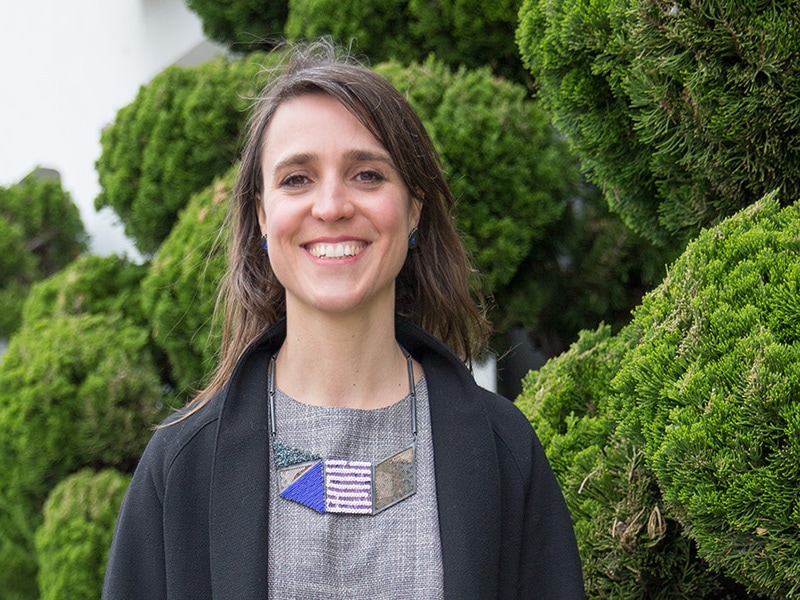 Born in 1980, Raïssa Bump earned a BFA in metals from Rhode Island School of Design and studied jewelry with Giampaolo Babetto at Alchimia in Florence, Italy. She's been actively involved in the contemporary jewelry field and is well versed at making both intricate one-of-a-kind pieces and beautiful edition collections.
Raïssa's work is collected widely and has been included in various Lark Book publications and in the pages of Metalsmith magazine. She exhibits with galleries such as Sienna Patti Contemporary, teaches workshops at Penland School of Crafts, Haystack Mountain School of Crafts, Arrowmont School of Arts and Crafts amongst others, and is chair of the board of Art Jewelry Forum. In 2015 she founded Reset, whose mission is to educate others to be attentive to their bodies' signals and provide them with practical self-tuning techniques so that they can continue creating.
Check out Raïssa Bump's Maker PDF in AJF's Library. It's a convenient one-page fact sheet.