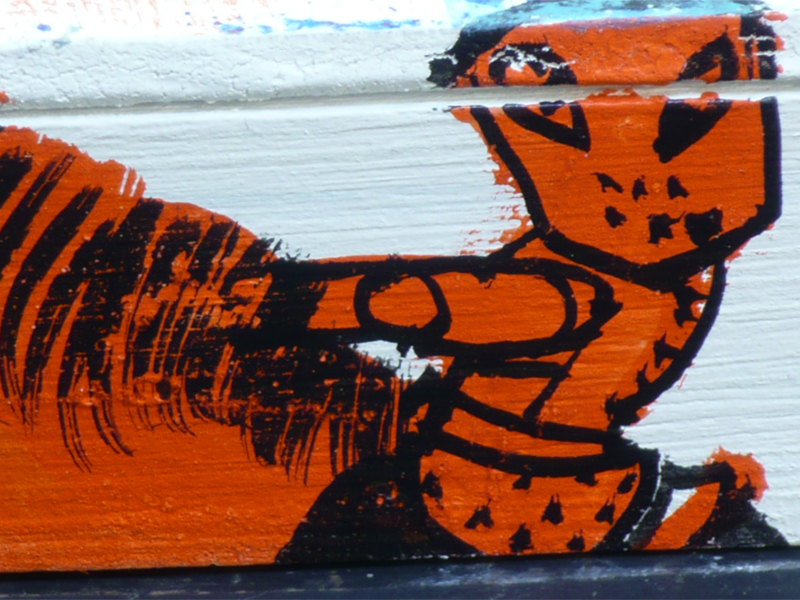 Ulo Florack is a German jewelry artist and painter known for sculpting wildly fantastical creatures and characters in his jewelry. Florack studied under Professor Hermann Jünger and Professor Jörg Immendorff, and his work has been exhibited internationally. In 2011, he received the Danner Special Prize. His recent exhibition at Galerie Katrin Eitner gave us the opportunity to talk with him about the origins of Smashed Investment on the Wall.
Olivia Shih: You studied under Hermann Jünger and Jörg Immendorff at the Academy of Fine Arts, Munich. How has your education influenced you?
Ulo Florack: All that fabulous time spent at the Academy in Munich was necessary to find out what could be interesting or possible, and nearly every discussion with my teachers has been more than a fight.
In a way you lose the ground you've been dancing on, but after a while (in my case more than five semesters) you come back with more confidence and try even harder to succeed with your artwork.
So the answer to your question is: The moment you are right on your own track you must follow your own imagination no matter what might happen.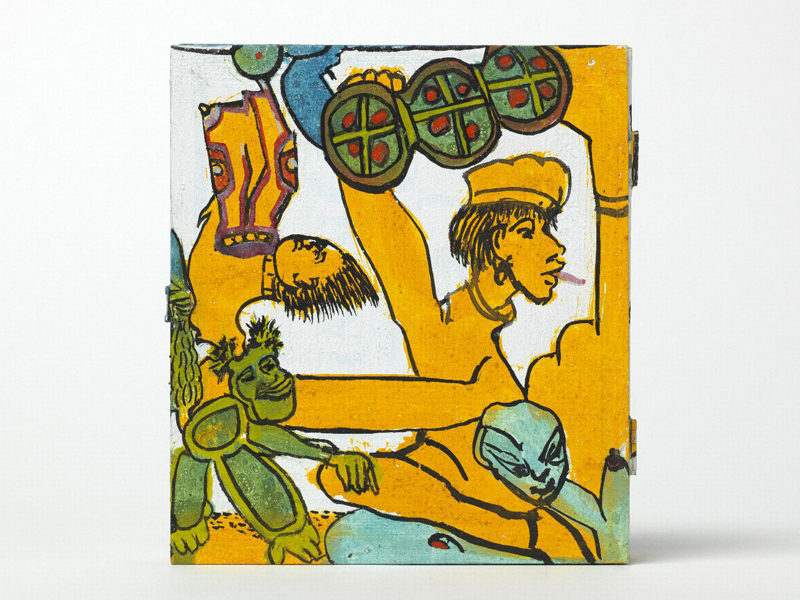 In this exhibition, you will be showing 36 object boxes, with paintings on the exterior and head-like cast objects within. What inspired these microcosmic objects?
Ulo Florack: Sometimes the casting investment was left over after the filling process, so I had two options what to do with it: either to trash it or to use it for a rapid sculpture—you have only seconds left until the investment hardens. That's a challenge. I really love working under pressure.
The painting on the exterior of these boxes is my way of a re-adoption of the sculptural act.
The title of this exhibition, Smashed Investment on the Wall, sparks images of casting investment, a plaster-like substance, being smashed against the wall in order to free the cast object within. This title could also be interpreted as breaking open and losing an investment, perhaps a monetary or emotional one. What did you mean by this title?
Ulo Florack: Both, socially conscious—wherever you find a major social problem you will discover the ignorant acts of those who plan or decide the investments, so it would have been a shame to ignore this coincidence of wording.
I had to pick up the sign of the times.
You are known for both jewelry and painting, often sculpting fantastical and distorted characters that seem to be distillations of emotion. What do these characters mean to you?
Ulo Florack: It is nearly impossible to explain the process that you call inspiration. Given as a present "from above" after a long and unsuccessful working day, captured in the middle of a scene of completely unknown persons, whenever mind processes are interrupted by visual coincidences—how could I explain something magic?
Do you have a collection of personal fairy tale characters? Can you talk about them?
Ulo Florack: Those characters exist only in the imagination of the imaginer.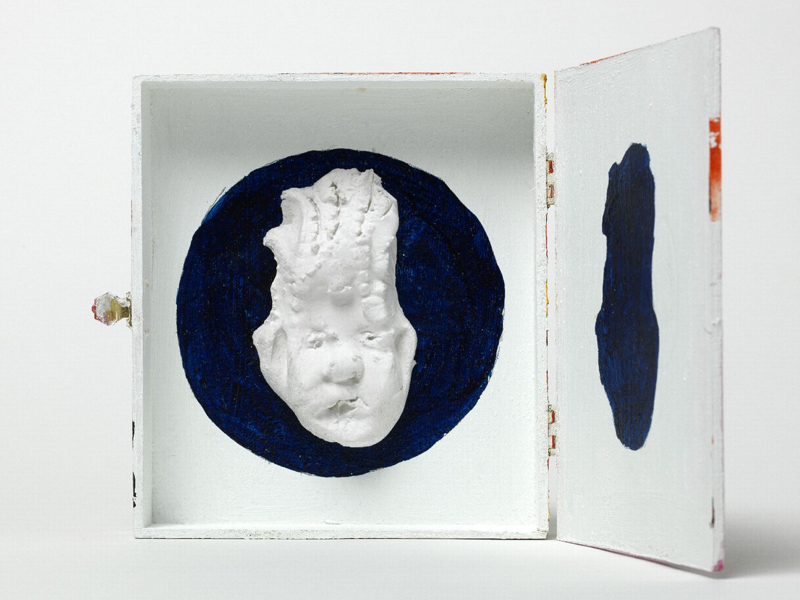 You've once said that disaster exists in each of the series you create. With enamel, disaster could result from a few extra seconds in the kiln. What disasters did you encounter in making this series?
Ulo Florack: False castings, no more gold to mix my planned alloy, oxygen pressure too low, gas bottle empty, mold cracked and bursting out metal—need more … ?
Could you please describe a day in the studio for you?
Ulo Florack: Work and work and work. The best days are the ones when commission work is to be done—cash is greeting out of the oven—the casting machine pushes the alloy into the investment—cool down little object—cut off the channels—finish the ring—call the customer—get paid—close the workshop to party with the family—yeah!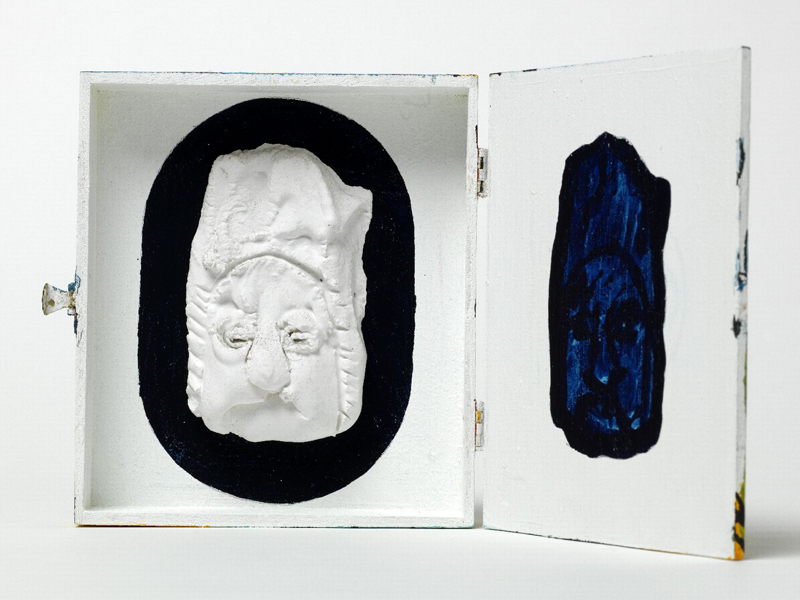 Currently, you are working on jewelry sculptures that relate to Sir Walter Raleigh's Irish period. Could you talk a little bit about this project?
Ulo Florack: For the past 22 years, I've traveled to Ireland frequently. The place I live and work there is very near to Youghal, County Cork, where Sir Walter Raleigh was the owner of an estate. He was the mayor of Youghal from 1588–1589, and his house, known as Myrtle Grove, still exists nearly untouched since his time there.
I always felt some big attraction to this quite adventurous person, so I tried to follow the tracks he left during his Irish period. I am a hunting and collecting person, so the artifacts I could get hold of passed obviously into my working projects—this is only the beginning, much more will follow.
Have you heard, seen, or read anything of interest lately?
Ulo Florack: Yasujiro Ozu's film Der Geschmack von grünem Tee über Reis (The Flavor of Green Tea over Rice).
Thank you.
AJF has decided to begin posting the prices of pieces in the gallery shows we are highlighting each month. For the works in this exhibition, prices are given upon request.