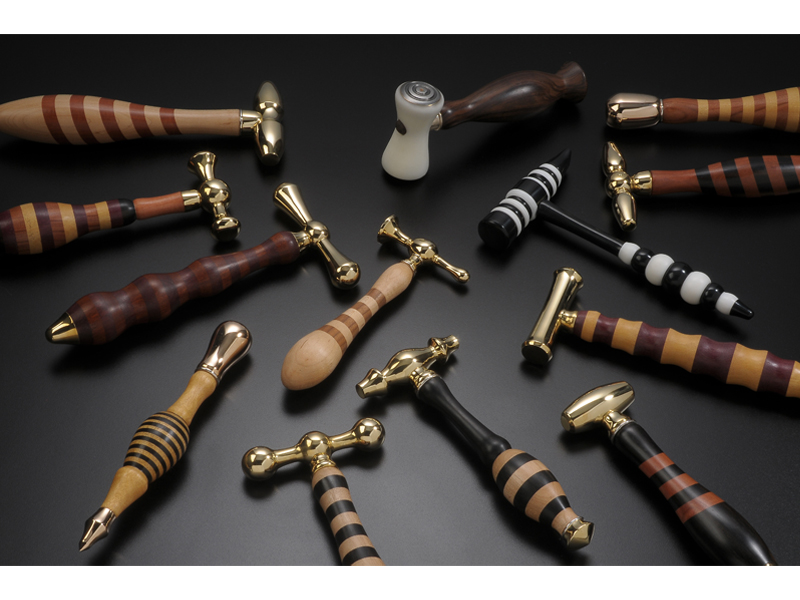 Mobilia Gallery has been showing craft media including jewelry for 37 years at its current location in Cambridge, Massachusetts, USA. Jo Anne and Libby Cooper, sisters and the owners of the gallery, have devoted their lives to this. They are always the most friendly and hospitable hosts you could ask for. They love what they do, and it shows.
Jessica Hughes: Your business started out as a pushcart in Boston's Faneuil Hall Marketplace. Can you tell us the story of how you got from there to your current gallery on Huron Avenue in Cambridge?
Jo Anne and Libby Cooper: When Faneuil Hall Marketplace first opened up in the 70s, it was a very exciting place to be (not the congested area that exists today). It was developed by the architect Ben Thompson, who helped to revitalize the area by utilizing historical sites and updating them with retail stores and pushcarts that featured unique items handmade by artists.
Previously, Libby was a department manager and buyer for Design Research, a dynamic store also developed by Ben Thompson. DR first introduced Marimekko and other beautifully designed contemporary products by artists from all over the world. Libby was in charge of displaying and selecting the merchandise, and would commission artists, locally and internationally, to create specific objects for the store. Creating installations at DR was one of her passions. We always look forward to installing and displaying artists' work at the gallery.
How has your relationship with the art you represent changed? What kind of art were you showing back then, and how have your choices changed since?
Jo Anne and Libby Cooper: We have been operating the gallery for over 30 years and have always been attracted to work that is strong, unique, and powerful.
How do you and your sister share the gallery work? Are there difficulties sometimes keeping it all in the family? Do you sometimes disagree?
Jo Anne and Libby Cooper: We are very fortunate that our taste is very similar. We enjoy and share all of the responsibilities of operating the gallery. One of our greatest pleasures is placing artists' work in museums and important private collections.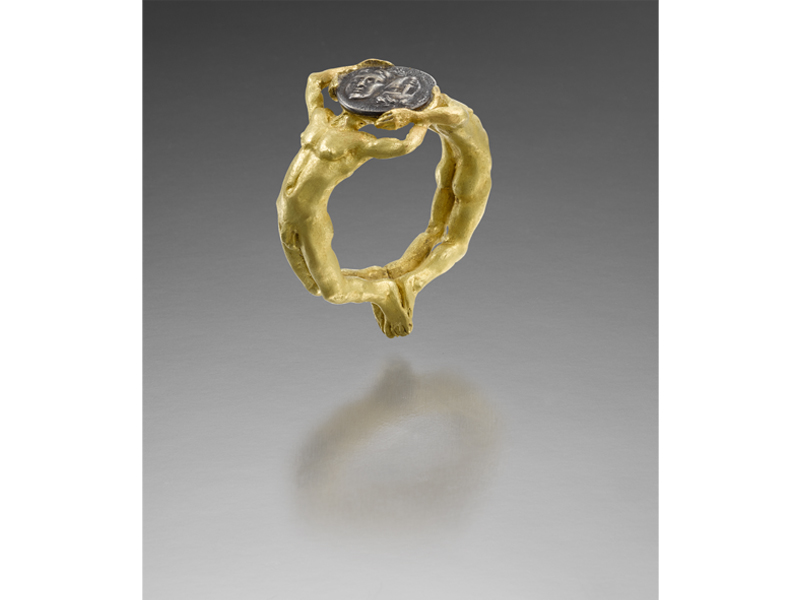 I've read that your family influenced your appreciation of art. Do they continue to influence the way you view and show art?
Jo Anne and Libby Cooper: Our father would take us on studio visits to visit artists and we often played a part in selecting the work. Our mom made tiles out of our artwork when we were in kindergarten. Art has always been an important part of our lives. We make all of the decisions concerning the art shown in the gallery.
How is Boston as a location for a gallery? Can you describe your clients?
Jo Anne and Libby Cooper: We love our location in Cambridge; it feels like you are in a village instead of a big city. Huron Village is a short 15-minute stroll from Harvard Square. You can walk or drive down historic Brattle Street and view the homes of Ralph Waldo Emerson and Henry Wadsworth Longfellow, among other noteworthy historical figures.
Our clients are diverse, knowledgeable, and receptive to contemporary techniques and materials, as well as to the ancient historical methods that are utilized by many of the artists we represent.
What is the difference in showing art jewelry and the other disciplines you show, like ceramic sculpture or textiles?
Jo Anne and Libby Cooper: All the pieces we exhibit fall into the realm of decorative arts and all involve brilliant technical skills and inspirational thought-provoking ideas.
What advice would you give an artist who would like to be represented by your (or any) gallery?
Jo Anne and Libby Cooper: Research galleries and investigate to see if your work would fit in with the objects that they exhibit.
Having good images of your work is most important. If you want your work featured on the web, in magazines, and noticed by gallerists, curators, and collectors, spend your time and energy getting good high-res images. Look through magazines featuring art jewelry/objects and select the photographs that appeal to you. When you approach a photographer you can show him/her these images, illustrating how you would like your own work photographed.
Another relevant addition to your portfolio is an artist's statement. Your artist's statement provides the inspiration and ideas behind your body of work, giving the curator, client, or gallerist a better understanding of you and your work. Include a CV listing your accomplishments, including teaching experience, publications, awards, exhibitions, and collections.
A good portfolio is your history.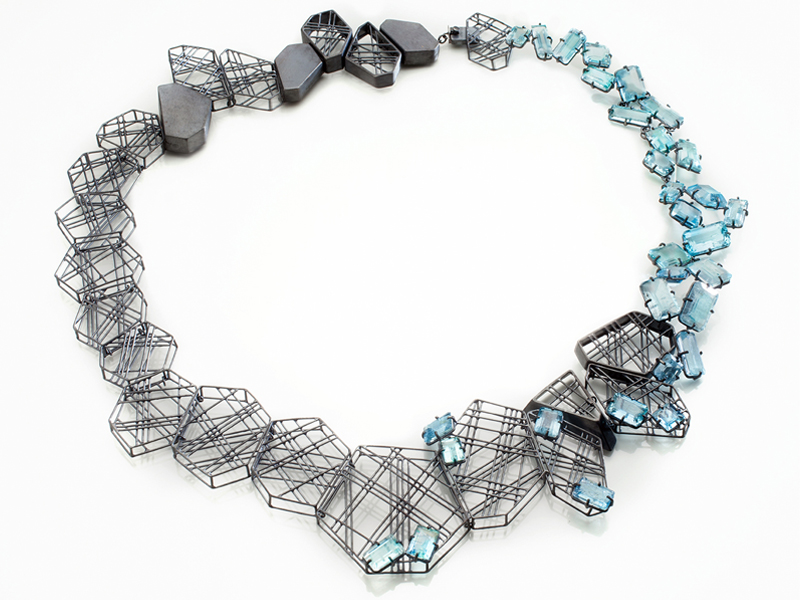 Where do you see the field of art jewelry in the future?
Jo Anne and Libby Cooper: Innovative techniques and materials are constantly being explored and the role of art jewelry is continually being redefined.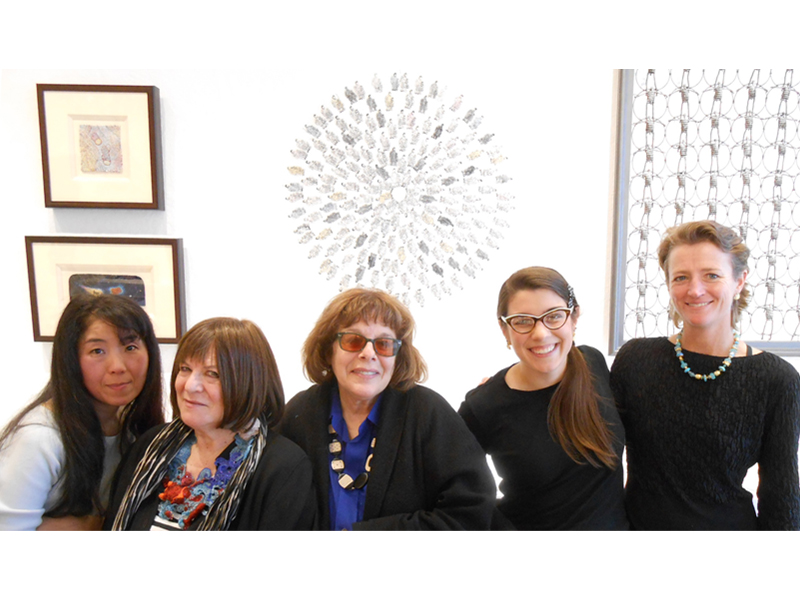 Where do you see Mobilia in the future?
Jo Anne and Libby Cooper: The sky's the limit!
Thank you.