As founder and president of Initiatives in Art and Culture (IAC), Lisa Koenigsberg continuously brings a widely diverse audience together to discuss everything from decorative arts and architecture to fashion and jewelry. These explorations go beyond education or examination. They take a deep dive into cultural meanings, conceptual theories, and even predictions into the future, all by an interesting, eclectic collection of speakers and presenters. It's always exciting to get a new perspective from someone who includes and ranges beyond our niche of art jewelry, so it was very interesting to speak with Lisa about her organization, as well as get her thoughts on art jewelry.
Jessica Hughes: Can you tell us a little about yourself and what made you start IAC?
Lisa Koenigsberg: Visual culture has been a part of my life since the start. After college, grad school, and time at the Smithsonian and other cultural organizations and NYU, it became clear that an organization committed to a new approach to visual culture was important and needed. We seek to marry the quality of objects with their cultural and social meaning and even their relationship to global issues.
That's interesting. What global issues do you find artists are addressing lately? Have you found the conversation about art and culture taking on a political direction?
Lisa Koenigsberg: Yes, I do think the discourse is increasingly political, perhaps in response to the times we're living in. A general concern and distress about everything, from representational sculpture of Confederate officers to associations made between a particular haircut or gestures and political messaging. There's a pervasive awareness about issues pertaining to sustainability and ethical sourcing. Our next conference, the White Conference will address those issues as well, specifically pertaining to pearls.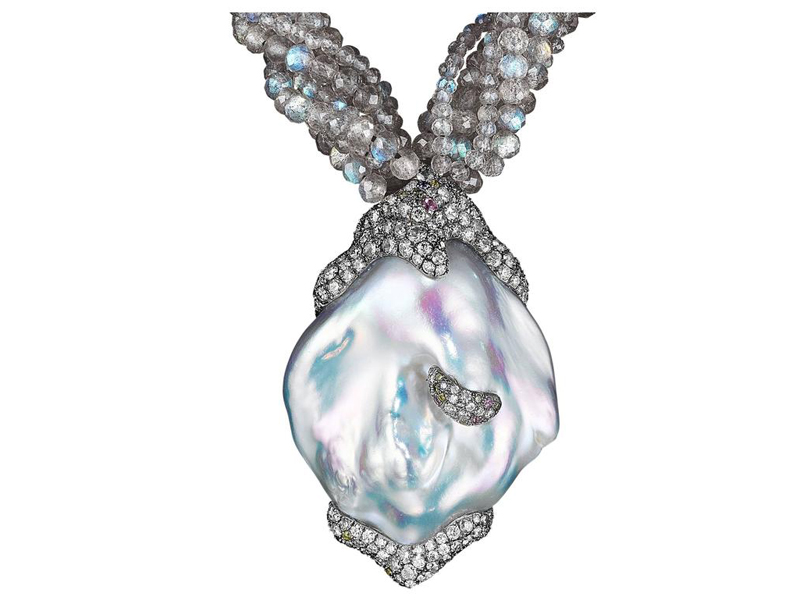 What type of audience attends your conferences and events?
Lisa Koenigsberg: Our audience cuts a broad swath through all communities and constituencies, and includes collectors, curators, scholars, students, industry professionals, makers, and conservators, as well as stakeholders in any given field of interest ranging from auction house authorities, American art, and Arts and Crafts to the State Department, designers, and gallery worlds. We try to get people out of their silos and bring together people who share a common interest but approach it in a different way.
I've noticed that a lot of your conferences and events take a deep dive into one specific material or idea. How do you decide upon topics, speakers, etc.?
Lisa Koenigsberg: Each year our goal is to be in tune with cultural currents, and for each conference we explore a new angle or take a new approach. For example, for the 19th year of our fashion and design conference we're exploring the color white. The meaning of the color—juxtaposing optical white with white that embraces a spectrum of tones, seeing through nuances as a repository of hope and change. Additionally we consider white icons such as pearls and the white shirt and iconic phrases like "white noise" and "white space." Our goal is always to seek the authentic, authoritative voice whatever the specific pursuit, rather than privileging one kind of knowledge over another. The question of authenticity and excellence drives IAC topics and speakers.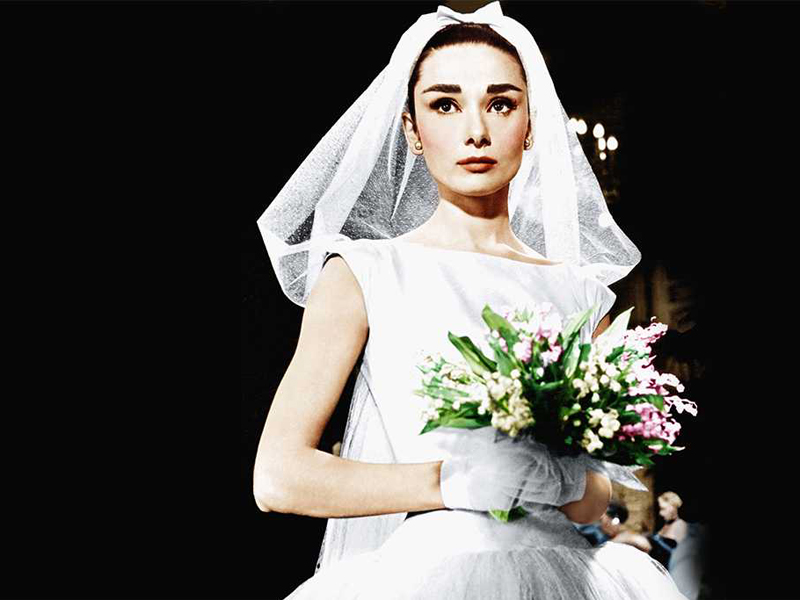 The concept of white seems incredibly varied. As you talk about cultural currents, will there be a discussion of race and racial identity?
Lisa Koenigsberg: Among the many ways we anticipate or plan on addressing race or racial diversity is by featuring a conversation between two runway models. One is a legendary icon, Bethann Hardison, the other a rising star, Ebonee Davis. Both are of African American descent and both are vigorous proponents active in promoting racial diversity on the runway, and recognized for their work.
We're also planning a talk by the international fashion photographer Rick Guidotti, who in 1998 founded Positive Exposure, an organization dedicated to highlighting the beauty of genetic diversity, including albinism, and challenging the stigmas associated with differences in appearance.
If you could have anyone speak at one of your conferences, who would this dream speaker be? Who were some of your favorite speakers in the past?
Lisa Koenigsberg: It's both a tantalizing and impossible question to answer, first because of the variety and number of conferences IAC does. Secondly, there certainly are legendary figures of the past we'd like to have speak, but at the same time we've been thrilled to welcome many extraordinary, thought-provoking speakers, such as Daniel Brush, Giovanni Corvaja, and Ralph Rucci, to name just three.
As IAC takes a multidisciplinary approach, where does art jewelry fall for you and your audience? In the world of decorative arts and crafts? Or in the world of fashion?
Lisa Koenigsberg: Art jewelry falls into both of these realms, of course because it's crafted or a process is employed to process it, but at the same time it can be seen as related to fashion, which isn't divorced from cultural importance.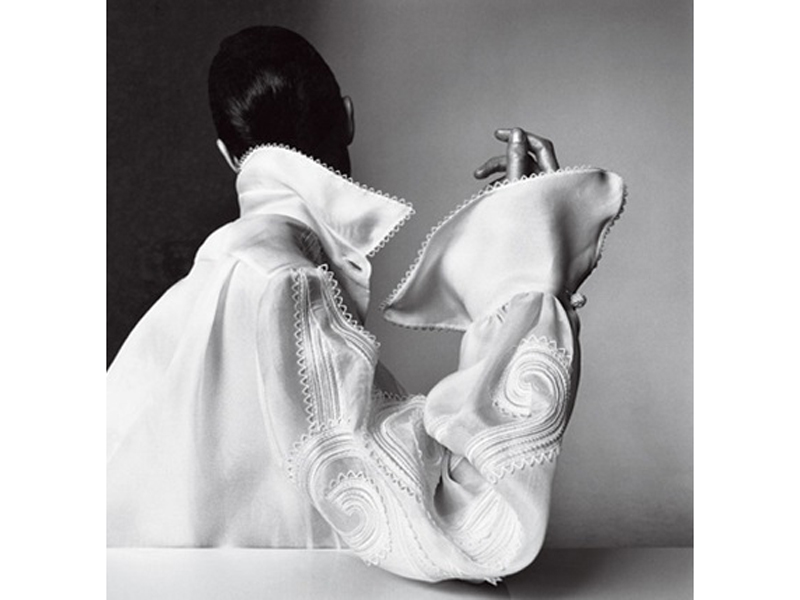 IAC mentions the "future of culture" and the "future of fashion." What's your opinion of the future of art jewelry?
Lisa Koenigsberg: The future of art jewelry is robust because of various factors. You need to have a variety of factors to thrive: makers; a gallery scene; museum culture; a critical arena; exhibitions and scholarship; burgeoning interests; collaborative enterprises and the concerted efforts of curators; collectors; makers who don't lose faith in the act of creation; and entities—such as Art Jewelry Forum—that focus selectively and broadly on art jewelry.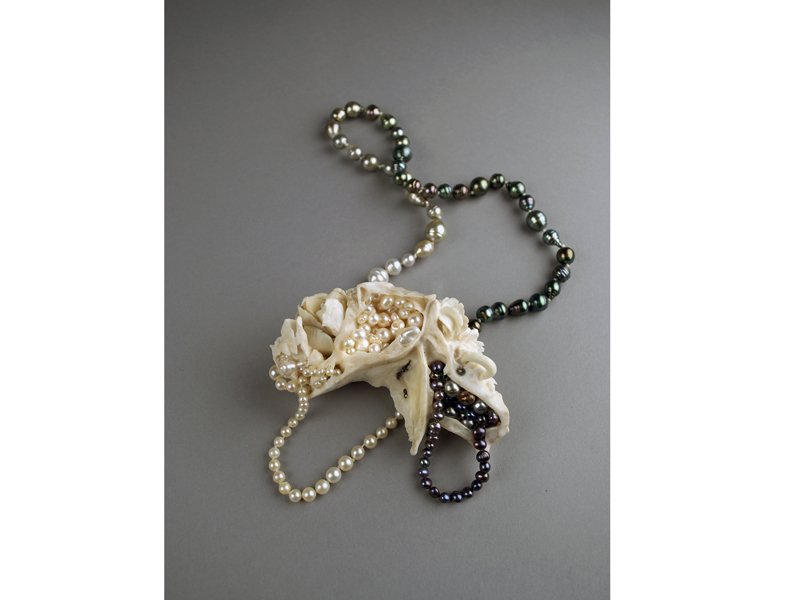 Is there any artist or trend in art jewelry that you find particularly interesting?
Lisa Koenigsberg: IAC is particularly interested in visionary approaches to precious substances for example the marriage of gold, diamonds, or pearls, and to the surprising and unanticipated ways of achieving that. Jennifer Trask is an artist whose work is relevant to white and to our upcoming gold conference.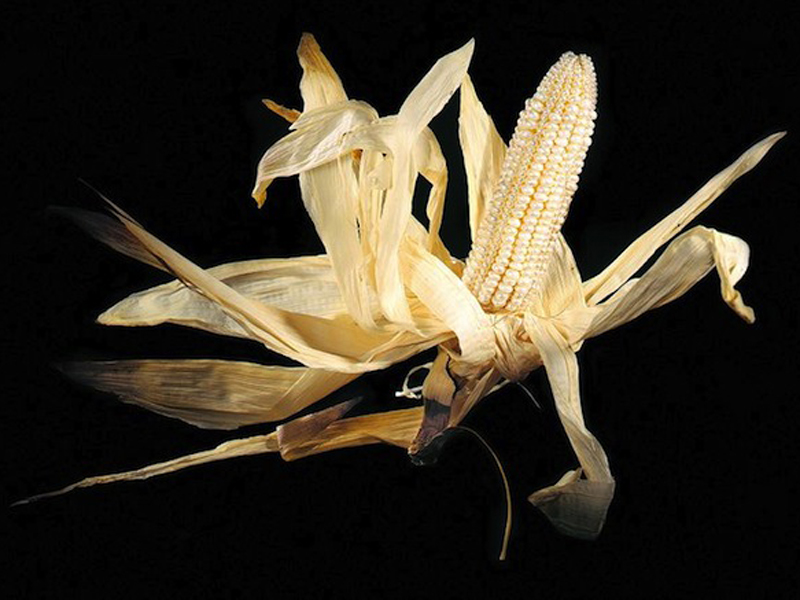 Are you a collector yourself? What's your favorite piece of jewelry that you own?
Lisa Koenigsberg: Yes, I am. There are many artists whose work I find extraordinary. But with regard to my favorite pieces of jewelry, I have four.
My wedding and engagement rings
A star pendant on a gold chain necklace given to me by my daughter when she was very young.
A gold Lalaounis ring in the shape of a ram's head given to me by my mother on my first Mother's Day.
These choices attest to the power of association, history, and personal connectedness to jewelry.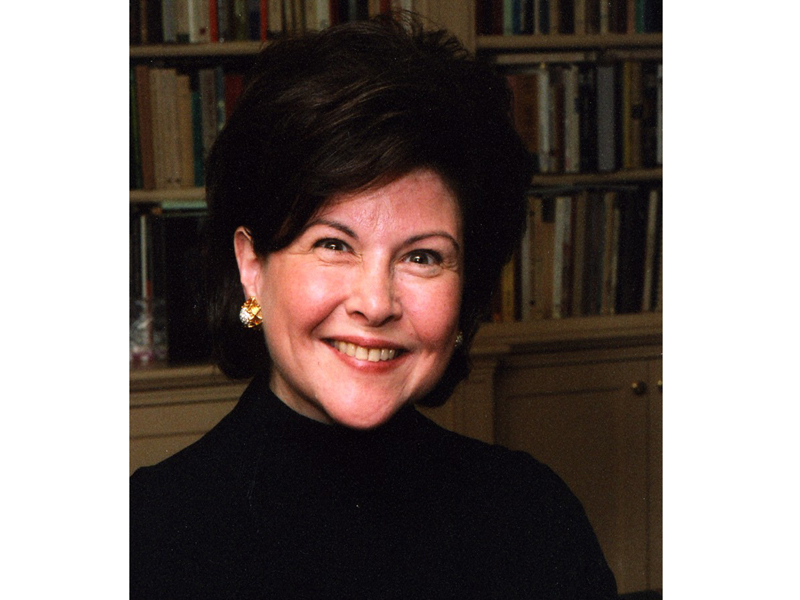 Since you're based in New York City, are there any exhibits or shows you'd like to recommend?
Lisa Koenigsberg: The Visionary Show at the Guggenheim, because it's collection-based and draws on the institution's unbelievable strengths to give a fresh understanding of the word visionary and the Georgia O'Keeffe show at the Brooklyn Museum because it explores her wardrobe and artistic vision to give us a fresh understanding of O'Keeffe, her work, and her identity.
What will the IAC be up to in the future?
Lisa Koenigsberg: We look forward to the 8th annual NY-based Gold Conference to take place in April; the 23rd year of our American Art conference, which aims to include under its umbrella expressions or works in various media, to take place at Sotheby's in conjunction with American Art Week in May; and planning for the 20th annual Arts and Crafts conference that takes place in a different city each year, as well as the 20th year of the Fashion and Design Conference.