The gallery Four in Gothenburg, Sweden, has just joined the AJF community of supporters. Its owners—Karin Roy Andersson, Malin Lövgren, Linnéa Eriksson, and Hanna Liljenberg—hosted the AJF trip to Gothenburg last year. We thank them for that, and for joining us in presenting original material on our website.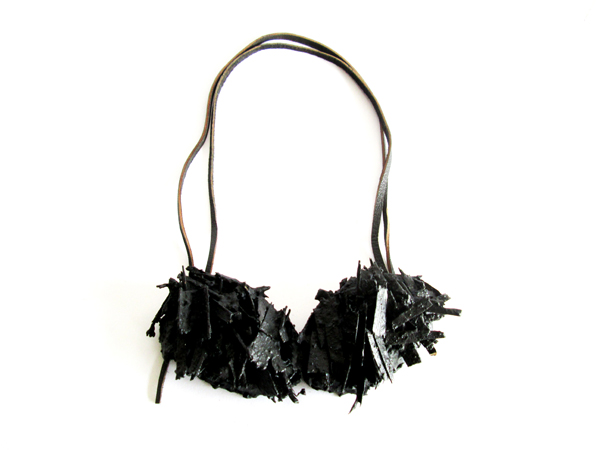 Susan Cummins: You have a very interesting life story extending from Mexico to Belgium. I also understand that you have a professional background as a boxer and butcher. Can you tell us how those occupations, along with your jewelry training, fit into your biography?
Jorge Manilla: Yes, usually people think I am older than I am when they hear or read about my life. I come from Mexico, a huge country with a population of 25 million in Mexico City alone. I love my country, but I also have to admit that the reality of life there is hard and you must learn to survive from a very young age.
I became a butcher because my family had a butchery business and I never disliked the idea of slaughtering and being in contact with dead animals. It's a very disciplined job that requires a lot of precision.
As for boxing, I became a boxer because I've loved this sport all my life. I have to thank boxing for teaching me persistence and discipline; it also taught me to be patient and to work hard for what I wanted and to not give up easily even during difficult times.
These were lessons that I used later in life during my training as a goldsmith in Mexico and later in Europe, where the same virtues of patience, perseverance, and hard work were needed over and over again.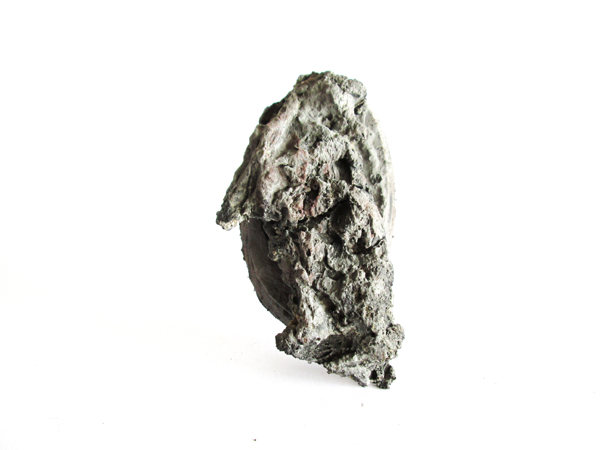 Jorge Manilla: I think I'm a bit of a workaholic, I always need new challenges and I am a very curious person. I like to learn new things every day and I think life is too short to lose time.
After my master's degree and my teacher training, I worked as a teacher and professional for several years in a very intense way. On one side this helped me to get more and more confident, which was very good for me, but then I started to worry because it was too comfortable.
At the time, the Royal Academy of Fine Arts in Antwerp wanted me as a researcher and offered me the opportunity to start toward a PhD. I wasn't sure if this was a good idea or the right time to do it, but I took the challenge and said yes.
My PhD is called "Other bodies." It is about fragmentation and defragmentation of forms and shapes, where the joints become the most important elements; with them I find new ways to build other bodies.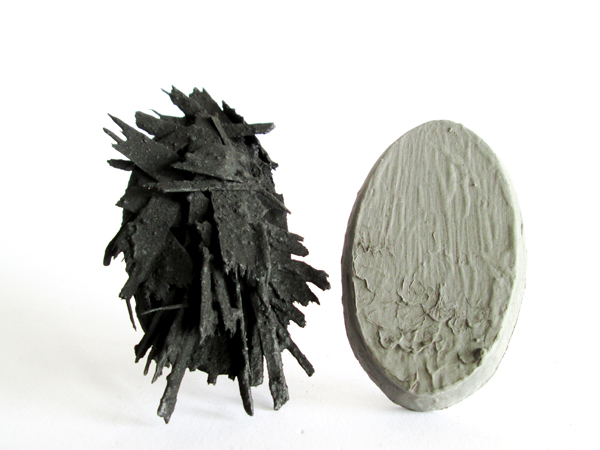 Jorge Manilla: The Antwerp Academy is my home but for the last few years I've been teaching in several places in Latin America and Europe. I bring this up because moving has given me a lot of freedom in my way of thinking.
For me it is important that the students learn to find their personal and artistic identity. To do this they must learn to recognize their roots, their inspirations, and form their own personal message and motivation. I encourage the students to have awareness and responsibility for their own work. This is the way they can create a personal language and avoid becoming a version of their teachers.
One of the exercises I assign is for them to write down their dreams, by asking them questions such as: "What do they need to be happy? Where do they want to be in five years? What galleries would they like to work with? In which countries would they like to exhibit?" After that I ask them: "What do they have to do to achieve their dreams? And where should they start?" This confrontation normally leads to a very positive result when they realize that dreams are not merely dreams but possibilities. With these conversations the students get very inspired to work.
Jorge Manilla: Yes, I do. Since 2010 or earlier, black became my color.
Black is traditionally a powerful and foreboding color, representing death, destruction, doom, fear, and sorrow; especially when used alone, black represents mourning and misfortune and it's often worn at funerals. This is probably the reason people usually asociate black with something negative or final. I agree with this, black might be final, but in my mind the end always implies a new beginning.
In my series Pain, Dust of a Broken Love, or Contemporary Savagery, which were all made between 2010 and 2014, you can see how I was looking for the way to translate emotions and feelings into shapes and materials and used the color black constantly.
I like the different layers of meanings in my pieces, I enjoy when people see beyond the black and, after the initial rejection, become familiar with and close to the pieces.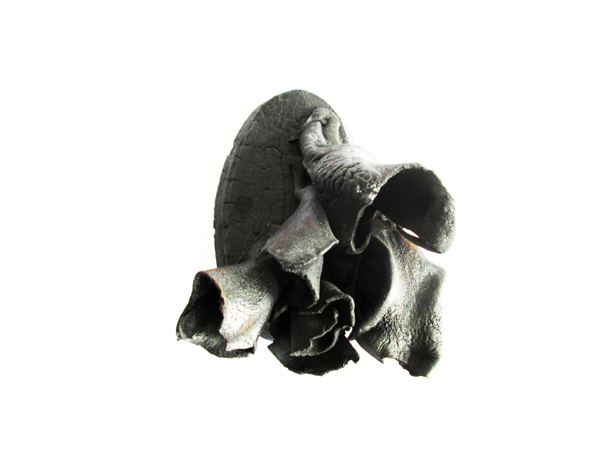 Jorge Manilla: During the last four years, I've been researching and reflecting on topics such as death, life, love, feelings, and emotion, in both the psychological and physical aspects of human beings.
Communicating emotions is not easy. People don't like to discuss them and very often my work represents just that. When you see people walking around you can see their "shiny" surface, but imagine seeing what's inside, through all the negative thoughts, emotions, and frustrations.
With my pieces I like to relate to the hidden, the secretive, the unknown, and with this to create a mysterious air. My work keeps things bottled up, hidden from the world.
I want to make pieces that make people think. I don't like or want to make easy, beautiful work, I want people to feel something when they are in front of my work. Whether they like or dislike it doesn't matter as long as I, leave them thinking and feeling. I would like people to never forget that we are still alive and there is always something positive behind every black cloud.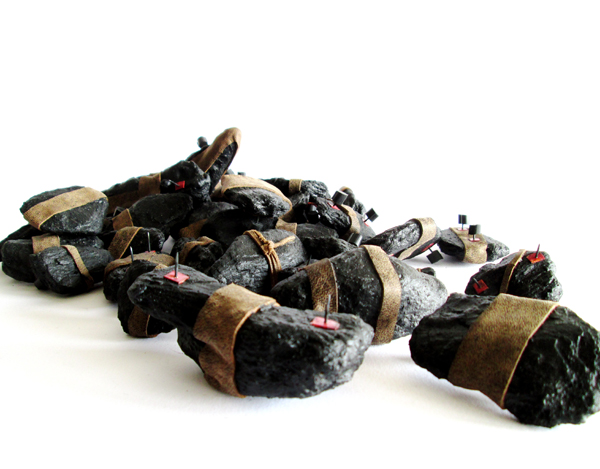 Jorge Manilla: Oscure Sacrifices was created to provoke new hope, preserving the mystery and abstractness of the dark side. Through sacrifices, giving to receive, through the cyclic process of healing, a rebirth after death can be achieved.
In the past, jewelry and objects made for the church held sacred power. What gives jewelry and objects the power of meaning in culture today?
Jorge Manilla: Faith! The values of what we believe in have changed. Now the reason some objects have more value than others is we were taught to read other symbols and icons that make us think we will be more powerful if we own them.
When you believe in something, you are changing the power of the object. People need daily rituals and we need to believe that jewelry and objects make us different.
We give objects value in a certain moment, in a certain place, for a certain reason, and then something new comes along.
Both in objects and jewelry there are different values, such as emotional, material, and practical values, but when we believe and have faith in something the material and emotions become one.
What have you been reading, seeing, and hearing?
These last few months I've been reading The Lust of the Libertines by the Marquis de Sade again. I am fascinated by his nonchalant way of seeing life, and his opinions on love, religion, and life.
I always need Latin music, and in the last months I listened to a lot of Mercedes Sosa for quiet moments and a lot of psychedelic cumbia.
Thank you.