The opening of Beyond Bling, at LACMA, promises to be another watershed moment for the patrimonialization of contemporary jewelry in America: A substantial private collection of contemporary jewelry comprising some remarkable American and European work finds a permanent home in a major West Coast museum, and is presented to the public, to much fanfare, on October 2, 2016. A seminar, scheduled close to the opening, and the publication of a catalog will mark the event. Historian Toni Greenbaum and collector Lois Boardman kindly took the time, over the summer, to chat to one another about the genesis of the collection, and the decision to entrust it to a museum.
—Benjamin Lignel
Toni Greenbaum: In surveying your 300+-piece collection of contemporary jewelry, I was struck by its range; you appear to have most of the regional, material, technical, temporal, and conceptual bases covered. Phew! The Los Angeles County Museum of Art—lucky recipient of your collection—has scheduled an exhibition of select pieces, titled Beyond Bling: Jewelry from the Lois Boardman Collection, which will open October 2, 2016. It will be accompanied by a comprehensive catalog, which will serve as a lasting document. How did you start collecting contemporary jewelry?
Lois Boardman: I am a few weeks from my 85th birthday and, looking back, as old codgers do, I want to mention that I don't think of my life as a collector, as honorable as that certainly is. I have been lucky enough to have two great kids and an understanding husband, worked interesting jobs, walked through interesting places, fished, and always had poodles. Life remains exciting.
My interest in contemporary jewelry, however, goes back to 1980, when I entered a small motel-like room at Black Mountain College in Asheville, North Carolina. There I met my roommate, Helen Drutt. We had been selected to be participants in a yearlong, federal-government-sponsored task force in the crafts, to go all over America, to find out what America's craftspeople felt they needed, and how, if at all possible, the government could help them. Very optimistic times.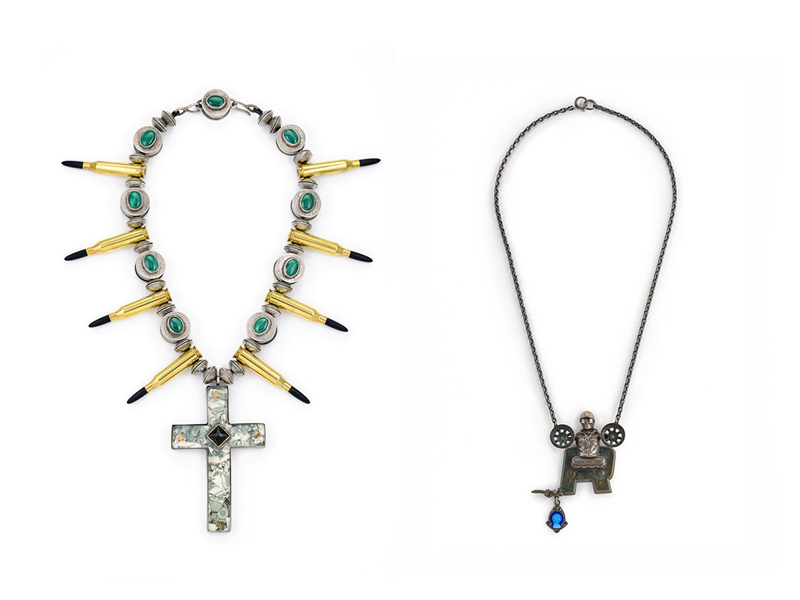 Why did you accumulate such a large amount of contemporary jewelry?
Lois Boardman: Over the year that we traveled, Helen and I bonded. I saw her wearing jewelry. It came out she had a gallery in Philadelphia and sold jewelry, among other things, and I liked what I saw. I started buying from her and educating myself, because she was a natural teacher and I an eager student. I saved pennies so that I could buy what I liked. Before I met Helen, I had a wedding ring and not much more. Later on, when I gained more confidence, I started buying online. The world of jewelry opened up. By that time, I knew what I liked and bought what I could afford. Like any new convert, I dove in. "Ate it all at one sitting."
Did you decide what to purchase on your own, or did you have advisors?
Lois Boardman: It was "curated," in part, by my pocketbook.
Why did you decide to donate your holdings to LACMA?
Lois Boardman: I had worked at the Pasadena Art Museum, Los Angeles's contemporary museum of the time, when it was still located in its old building, on all of the museum exhibitions, including a triennial exhibition.[1] I was asked to join the staff, around 1964/1965, by Jim Demetrion, curator and then director of the Pasadena Art Museum.[2] My job was to help round out exhibitions by rounding up events related to the exhibits. I also became a good friend of Eudora Moore. She had founded a program called California Design, which introduced objects designed and made in California to the world. I was not aware of any sort of jewelry, certainly was not a collector, not even an accumulator. I certainly saw the objects at the shows but wasn't involved with the makers, nor their audience. When Eudie Moore moved to Washington in 1976, to become the craft coordinator for the NEA, she left California Design to me, to struggle along [with]. I was director of California Design until 1978/1979.
I had a friend, Jo Lauria, who was curator of decorative arts at LACMA, and she invited me to join her at the County. I became chairman of the Decorative Art Council. It all came together. Because of Eudie, I met Helen; because of Jo Lauria, I gave to LACMA. I am getting older and want people to be able to see the works [I've amassed]. I want them to be seen and preserved as they deserve. Wearing contemporary jewelry, I shared the moment. It is my hope, by giving the pieces to LACMA, others can have an opportunity to see what I saw and can enjoy their "moment."
Who chose the 50 pieces that will be displayed in the upcoming exhibition? You? LACMA'S curators? Or was it a joint venture?
Lois Boardman: One thing I learned early in life: If you give, you give. "Do not micro-manage after you give."
Do you have personal preferences for a particular type, material, or process that guided your purchases, or were the pieces chosen for their significance solely as prime examples of the field?
Lois Boardman: You asked what I like. Everything. With some limitations, not many. I like the pieces I collected, not all for the same reason. Some pieces make me laugh. Some are just plain beautiful. I don't try to analyze. I want other people to enjoy them as much as I did when I first saw them. They are inanimate objects. When I wore them, at times people would ask about them. I felt sort of like Johnny Appleseed. This has been a fun trip for me. It would be fun and interesting if only the objects could tell about themselves.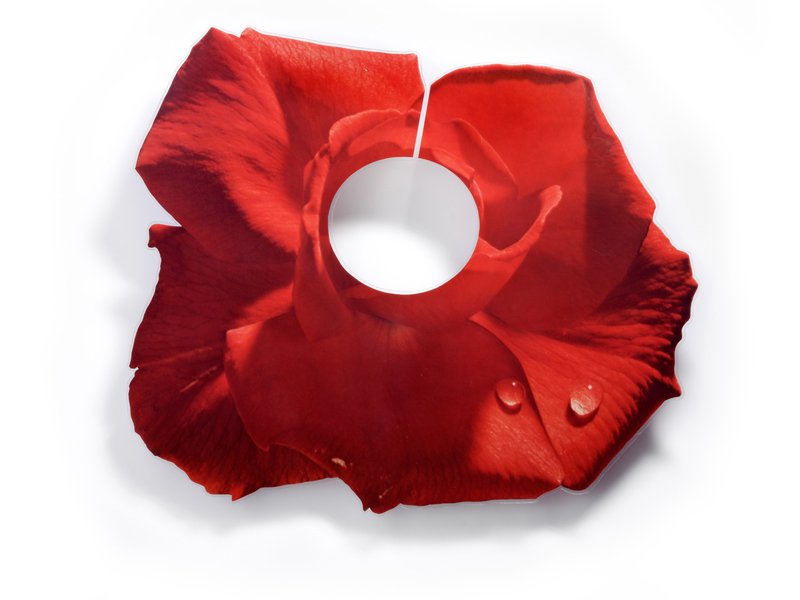 Many of your pieces are iconic examples of the discipline, for example, Bruno Martinazzi's Goldfinger (1969–1970) and Gijs Bakker's Dew Drop (1982). What attracted you to each?
Lois Boardman: All the artist-jewelers "of the time" were well trained. I remember what my friend and teacher Ralph Bacerra used to say about his field, ceramics—the mantra "You must know your materials." Then because they are so much a part of you, you can relax to just design. So Bruno Martinazzi created Goldfinger from gold, well aware of its properties, and Gijs Bakker made properties for Dew Drop that were just right for that piece. Each piece then reflected the persona of its maker.
Your jewelry is almost an encyclopedic survey of highlights from the 1970s to the present day. Nonetheless, certain themes, many of which possess an ironic subtext, continually reappear: sex (Ken Cory, Joyce Scott, Keith Lewis); humor (Robert Ebendorf, Laurie Hall, David Bielander); commentary—both personal and political (J. Fred Woell, Bruce Metcalf, Nancy Worden). Can you tell me what these pieces say to you? Do for you?
Lois Boardman: Like every period in time, artists, in whatever country, all make things that are challenging to them and reflect their thinking at that moment. I thought: I "got it," without having to stand on a street corner with a placard, since I was of "their generation." Never thought of it as "just jewelry."
One piece by Falco Marx I find most intriguing. It is a brooch of an ancient ceramic shard depicting a deer drinking. The deer, head down, is drinking from a small diamond. It is simple and beautiful. As a counterbalance, Bruno Martinazzi, his strong pieces of the human form, featuring eyes, hands, lips, whatever, are just striking, small, gold, and simple. Most people respond as I do, as they have throughout the ages, to "our form."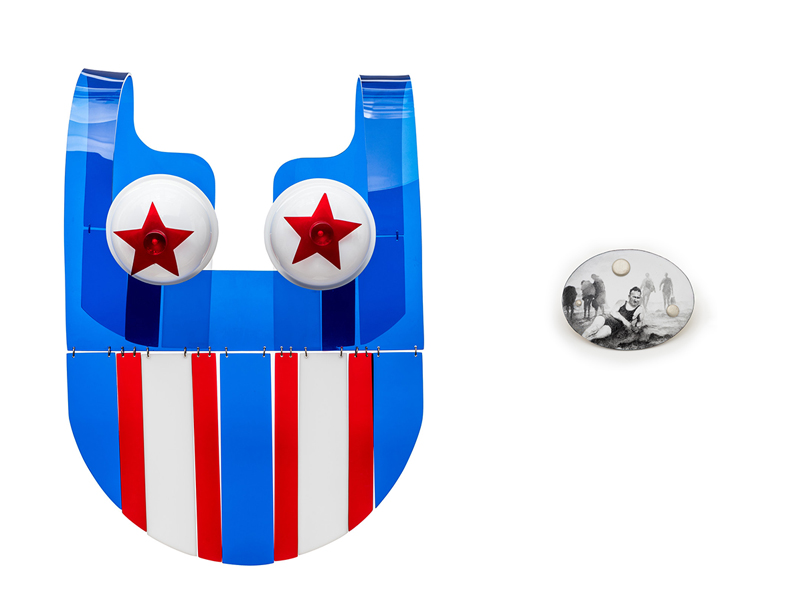 You also possess work by terrific makers—past and present—who are somewhat under the radar, such as New Jersey native Carolyn Kriegman (Kinetic Neckpiece, 1969), known for her irreverent body pieces in the late 1960s/early 1970s, and a current artist, Philadelphian Joe Pillari (Beachside Humors, 2011), who briefly made touching human tableaux in the form of painted enamel brooches and "souvenir" spoons that reference his digitally collaged vintage photographs. Can you comment on what drew you to them?
Lois Boardman: I love to search the web; found out about auctions and discovered Carolyn Kriegman that way. Joe Pillari was a gift. Love them both.
Do you collect in any other fields? If so, do they relate to the jewelry collection?
Lois Boardman: I don't collect anything; have accumulated much over the years.
Lois, thank you so much for your entertainingly informative comments. Do you have any final thoughts about the process of acquiring important objects?
Lois Boardman: A person I met years ago, who was the backbone of the Smithsonian collection of folk art, told me that when he saw a piece he loved for the first time, he buzzed. Know the feeling.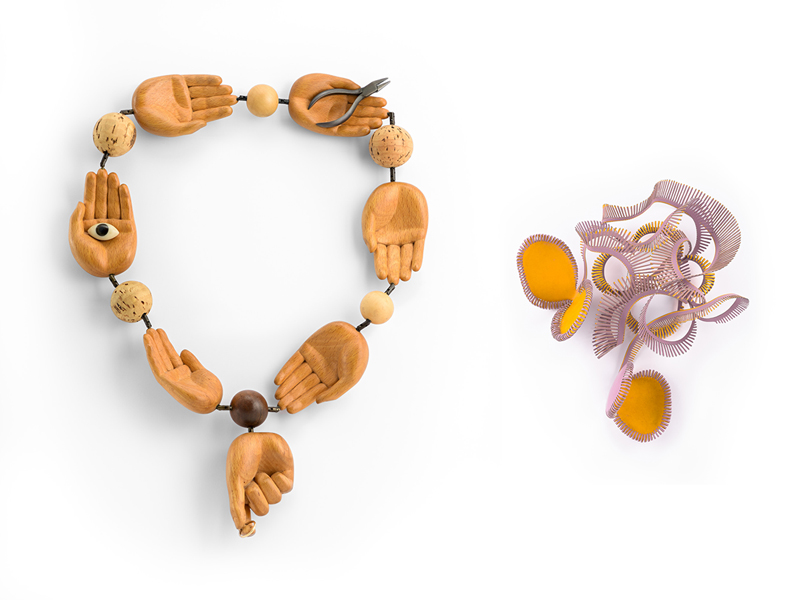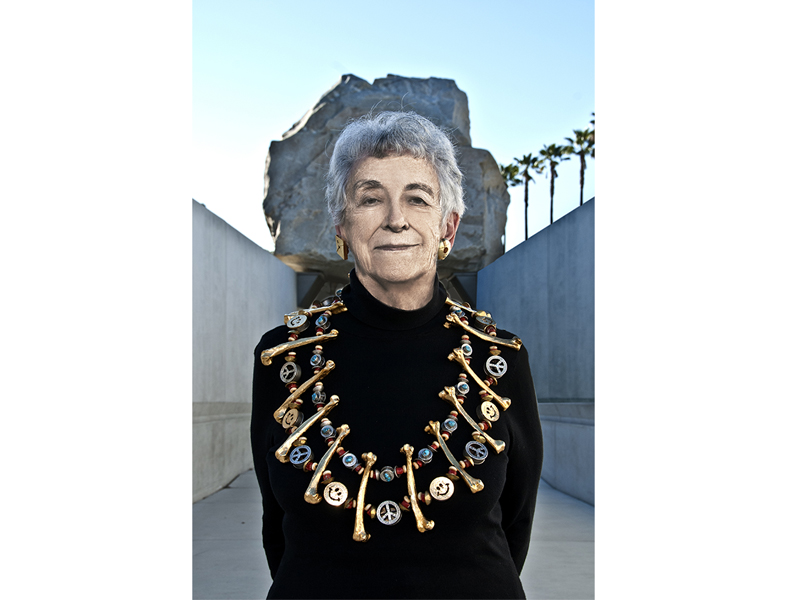 INDEX IMAGE: Lois Boardman, 2015, photo: Wayne Shimabukuro © Michael Heizer (cropped from the original)
---