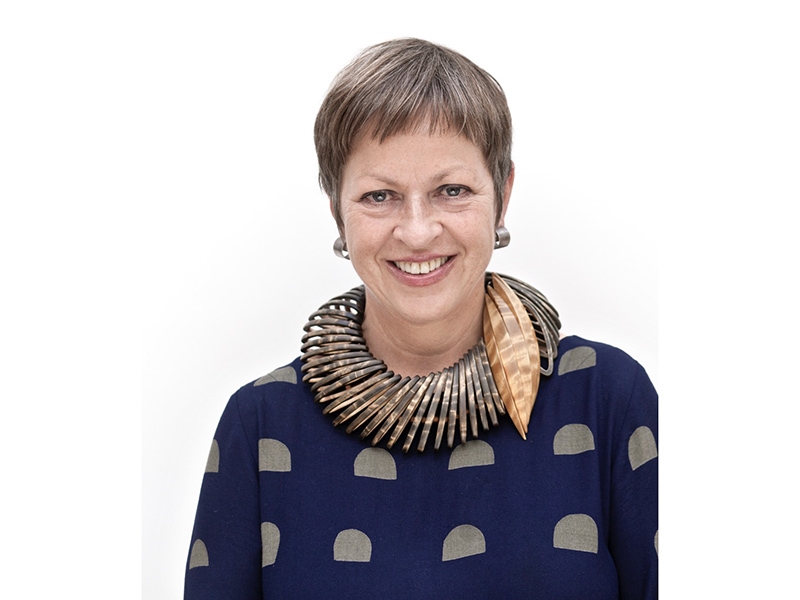 To call Jorunn Veiteberg a collector seems to dismiss the enormous influence she has in the art jewelry world. With a PhD in art history from the University of Bergen, Norway, she has been head of exhibitions at Hordaland Kunstsenter in Bergen, Galleri F 15 in Moss, Norway, and head of arts at the Norwegian Broadcasting Corporation. She was editor-in-chief of the Norwegian arts and craft magazine Kunsthandverk, and is a guest professor, a lecturer, and a writer. Beyond her various creative pursuits and careers, she has amassed a collection of work from well-known artists such as David Bielander and Lisa Walker, as well as from emerging artists. A curated selection of these pieces will be on show at the National Museum of Decorative Arts and Design (Nordenfjeldske Kunstindustrimuseum) in Trondheim, Norway. We got a chance to speak to Jorunn about art jewelry, collecting, and her upcoming exhibition.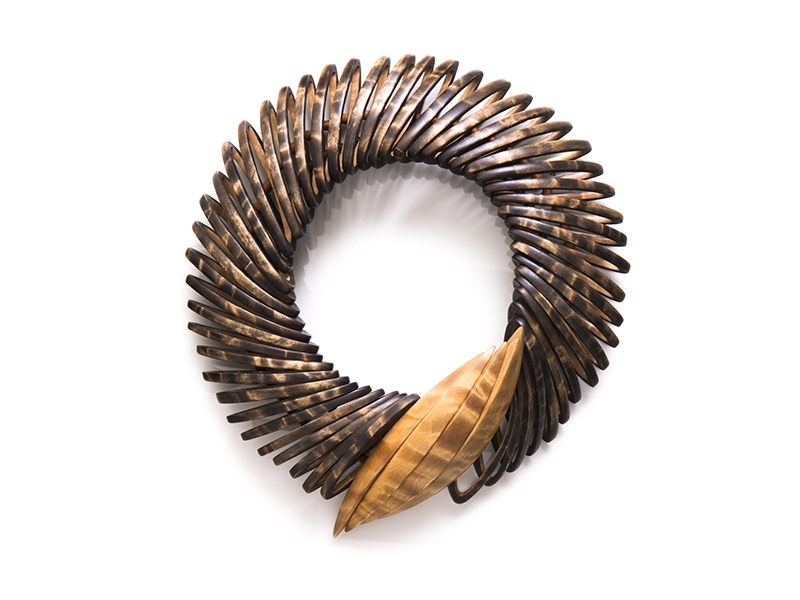 Jessica Hughes: You've had a diverse and exciting career in art jewelry and art in general. Tell us a little bit about how you became interested in this field.
Jorunn Veiteberg: I've always been interested in contemporary art of all kinds, and I'm educated as an art historian. One of my first jobs after leaving university in 1982 was as a curator of fine art exhibitions at Hordaland Art Centre in Bergen, Norway. There, I had a colleague who in 1984 organized an exhibition of international art jewelry from the collection of Nordenfjeldske Kunstindustrimuseum in Trondheim. It made a great impression on me. I've always worn jewelry, especially in my ears. When I received my first pay as a nurse substitute during a summer vacation spent working at a psychiatric hospital at the age of 18, I celebrated it by buying a Finnish bronze bracelet. Later I made it a habit to buy a piece of jewelry when I got the annual stipends at the university, a writing grant, or an unexpected gift of money. When in the 1980s I became aware of the existence of art jewelry, that became the kind of jewelry I wanted to wear. My taste for postmodern aesthetics in art and design corresponded very well with the idioms of art jewelry at the time.
From September 22–November 18, 2018, your collection will be on display in an exhibition at the Nordenfjeldske Kunstindustrimuseum. How did you decide which items from your collection would be shown? Is there an overarching theme or a concept that ties the pieces together?
Jorunn Veiteberg: Gjertrud Steinsvåg, the curator of the show, made the selections. We had a lot of discussions, naturally, but the title, These Are a Few of Her Favorite Things, and the narrative structure of the exhibition are Gjertrud's choices. With more than 300 pieces, the exhibition touches on many different themes, but the overall story is about my development as a collector. Therefore, the chronology is based on when the piece of jewelry came into my life, and it shows how I've communicated my attitudes and values through jewelry. From the 1970s, for example, I have a lot of buttons with the feminist symbol of the Women's Liberation Movement, and I also have this symbol in silver, tin, and ceramics. These pieces are just as important for my approach to jewelry as art jewelry by Konrad Mehus, Benjamin Lignel, Lisa Walker, and others who in their work are questioning conventional values in jewelry as well as social issues.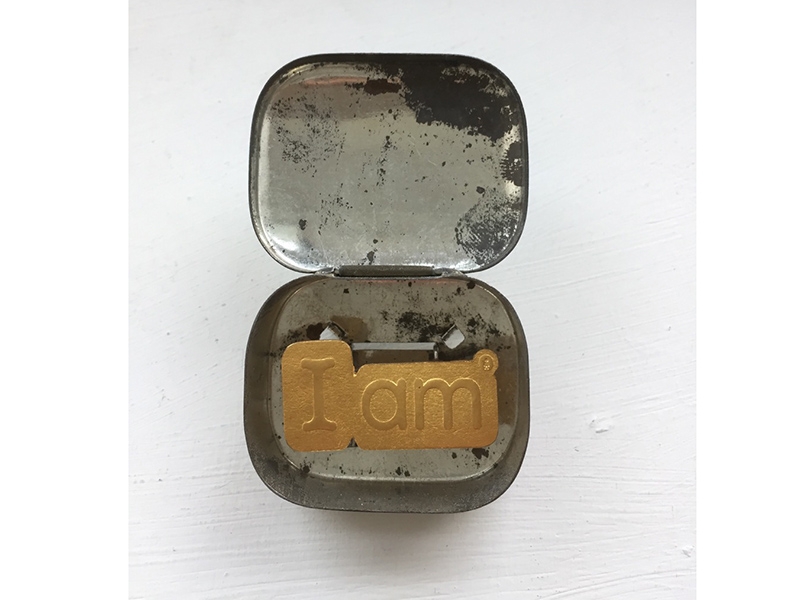 What do you hope viewers take away from this exhibition?
Jorunn Veiteberg: That small objects can deal with big issues. That contemporary jewelry is a rich and exciting field. That it's possible to become a collector on an average income. And I also hope they'll leave the exhibition with a smile on their faces.
Tell us about a few of your favorite pieces in your collection.
Jorunn Veiteberg: Most of them are favorites, but for different reasons. It's too easy to choose a piece by Sigurd Bronger, David Bielander, Dorothea Prühl, Bernhard Schobinger, or Tone Vigeland, I presume, so why not the necklace with the title Every Day—Binoculars, by Kajsa Lindberg. It was part of her MA project at Konstfack in Stockholm in 2008. I find it important to support young artists, and have often bought from degree shows. The necklace looks made from two toilet paper rolls, but it's actually made of metal. Like the Kitchen Glas brooch by Gésine Hackenberg, which is one of my other favorites, it refers to something common and ordinary and underlines the value of everyday life.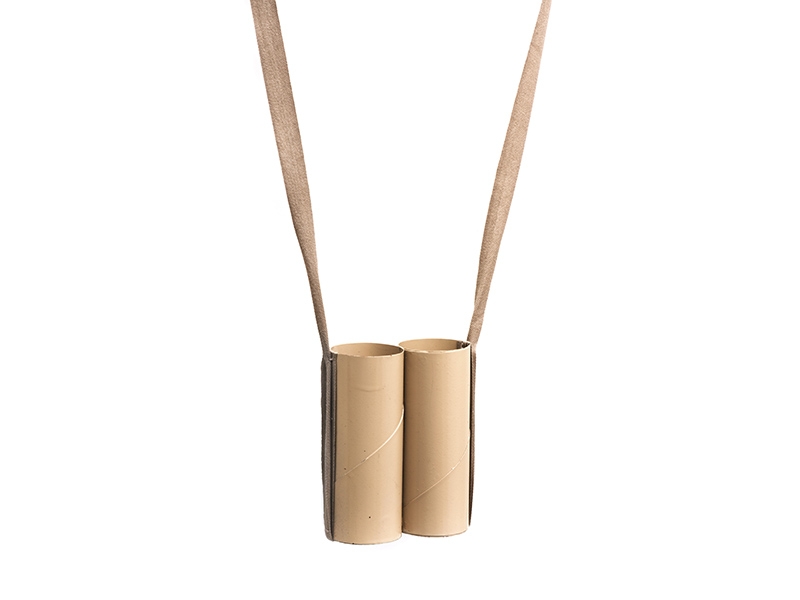 Can you tell us about your most recent acquisition?
Jorunn Veiteberg: Caroline Broadhead's Dropped Necklace is the newest. It's probably familiar to many as it has been in several exhibitions over the last few years. It's more an object than a piece of jewelry, although it can be worn. It's a thought-provoking piece of jewelry, and I like that. Another quite recent acquisition is I'm Not a Vase, by the young Chinese artist Jing Yang. It plays with the idea that what you see is perhaps not what you see: It can be put together to look like a vase, but it's also a necklace. A vase can also symbolize a female figure, which is a symbolic language that the artist distances herself from. To me, this is a feminist work, small in size but powerful in content, and therefore a great end piece of the exhibition.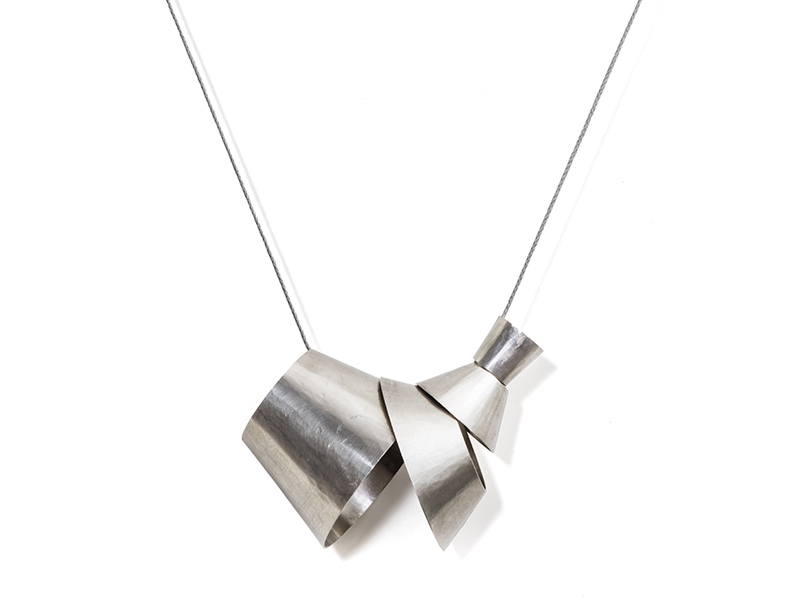 What qualities are you looking for in a piece when you add it to your collection? Has this changed over time?
Jorunn Veiteberg: I like to be challenged! New approaches, new materials, new ways of thinking about jewelry, art, and society. Add some humor and playfulness and I'm sold. In my own acquisition practice, a major change happened in the 1990s. 'Til then I had bought what I wanted to wear myself, but that became too limiting and boring in the end. I got more and more interested in conceptual works. In the exhibition there will be posters, postcards, paintings, and objects with relevance to jewelry. I'm very curious to see how that will be received.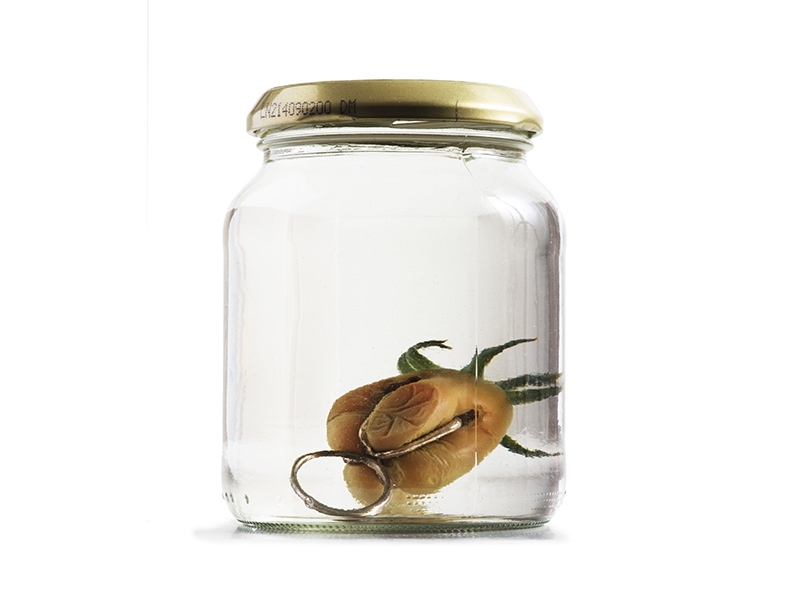 When you're considering acquiring a piece for your personal collection versus curating an exhibition, is there a difference in criteria? Material, concept, wearability, for example?
Jorunn Veiteberg: I like to share my own passions when I curate. The main difference is that I don't have to limit myself by the price of the piece the way I have to in my private life. And then of course, an exhibition is a medium in itself, which demands a clear concept or theme. In selecting for an exhibition, I would also think a lot about what would fit in that specific space and the conditions offered for display. That's something I don't have to bother about at home, where most pieces are stored in drawers.
Do you have any advice to people looking to grow their own collections?
Jorunn Veiteberg: Buy what you like yourself. The difference—and the appeal—between a museum collection and a private collection is the subjectivity of the latter.
How important do you think a political or cultural message is in art jewelry?
Jorunn Veiteberg: To me it's very important, but a cultural message can be many things. Jewelry always communicates something about social or cultural values. In the art world of the 1990s, the word "beauty" was taboo. Jewelry insisting on the value of being beautiful through the material and colors used then became a strong statement. For me at that time it became an important message to communicate through wearing jewelry that we need beauty in our lives—but also to challenge conventional ideas about what is beautiful.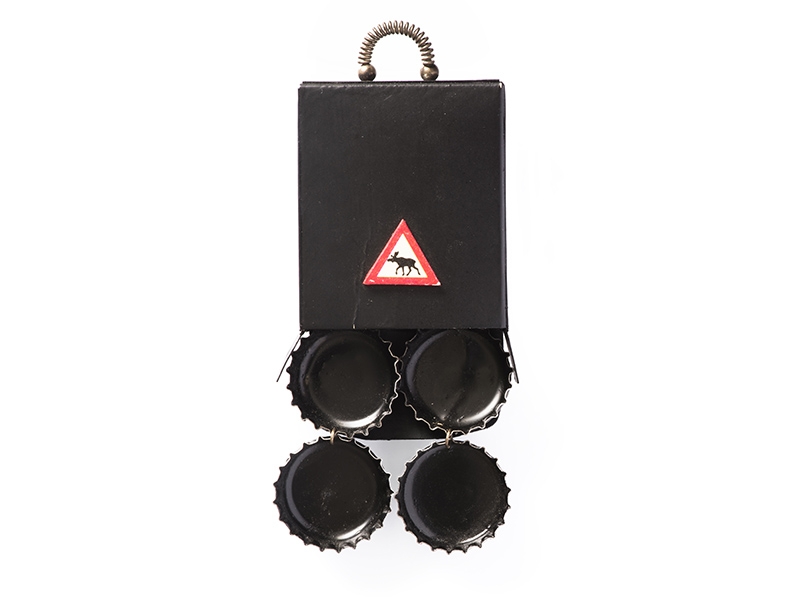 With your background in curation, how much do you think display and the setup of an exhibition affect the sale of work?
Jorunn Veiteberg: If you want to sell jewelry, the visitor at the exhibition must be allowed to try the jewelry on. And there must be a mirror where he or she can see how they look. That, in my experience, is the most important factor.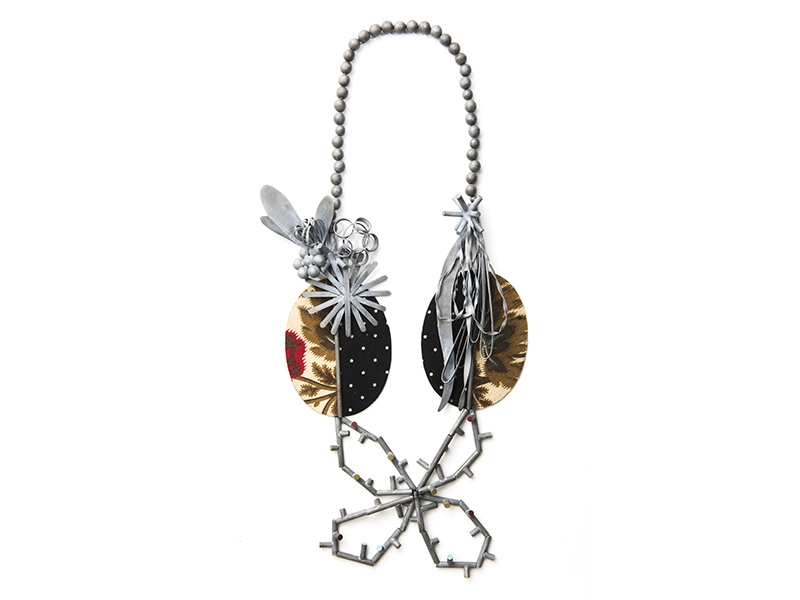 You're a collector, a curator, an art historian, a writer, a lecturer; you've been everything from head of arts at the Norwegian Broadcasting Corporation – Television to a visiting professor at many prestigious universities. How do you find balance in your many interests and opportunities? Do you have any advice for anyone looking to get involved in new opportunities?
Jorunn Veiteberg: I haven't held all these positions at the same time! My main wish is to make a living from my writing. Having a big network helps in getting commissions, which means one has to travel, attend seminars, see and read a lot. The jewelry field, as well as other craft disciplines, still lacks writers, critics, and curators, and in Scandinavia, at least, there are many opportunities for anyone who wants to specialize within these areas of visual culture.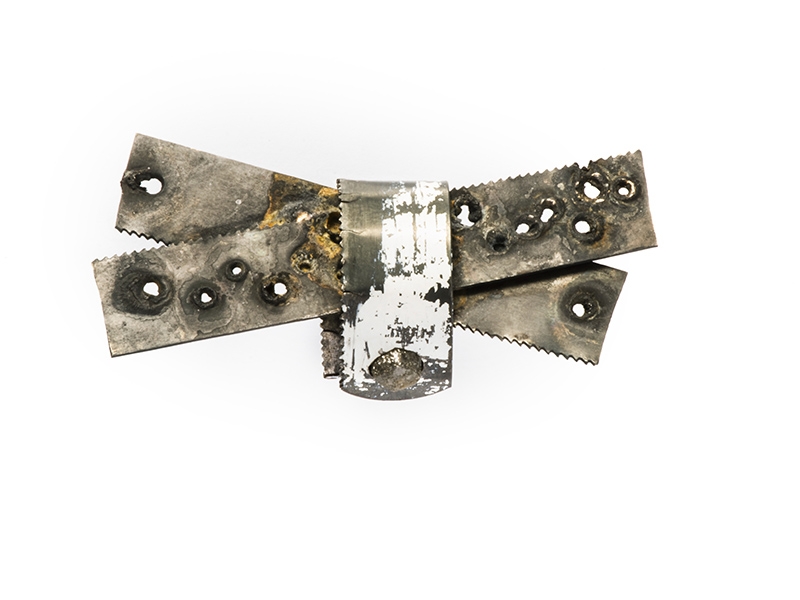 Is there anything interesting that you've been reading or seeing that you'd like to share?
Jorunn Veiteberg: At the moment I'm on summer holiday, and a good read for a day at the beach is Cheryl Jarvis's The Necklace: 13 Women, 1 Diamond Necklace and a Fabulous Idea. It's said to be based on a true story, and is a great story about friendship and the magic of jewelry.