It's probably one of the best-known jewelry exhibitions amongst all contemporary jewelry lovers: the annual Marzee International Graduate Show. Held this year for the 32nd time, this show gives an overview of the best graduating jewelry artists from schools and academies all around the world. It's a show not only important for the exhibitors—giving them an international stage to show their artwork to the world, but more on that later—but also for professionals such as curators, and, not to forget, jewelry collectors.
In my role as gallery assistant at Galerie Marzee, I have now experienced three Marzee International Graduate Shows. This gives me insight into the effect of the show on the field at large, which I want to share with you in this article. First off I will start with a brief history of the show: Why Marie-José van den Hout, owner of Galerie Marzee, started to organize this show, and how it became a bigger event each year. Later on, I will elaborate on why this show is important for the young artists who participate in it, and its effect on the jewelry field and, most crucially, jewelry collectors.
The first Marzee Graduate Show was held in 1986 and consisted only of work made by students from the Dutch academies in Arnhem, Amsterdam, and Maastricht. But because of all her travels and visits to schools around the world, Marie-José soon started to look abroad. One example, for instance, is her yearly visit to the academy Burg Giebichenstein, in Halle, Germany, which she has been undertaking for more than 20 years. Dorothea Prühl, one of Galerie Marzee's most prominent artists, has been teaching there for decades, and some of her students also became prominent artists in the gallery after their participation in the Marzee International Graduate Show. Some of the artists who have showed their work at Galerie Marzee from their graduation onward include Antje Bräuer (who graduated from Hochschule für Kunst und Design, Burg Giebichenstein, Halle, in 2001), Ineke Heerkens (Gerrit Rietveld Academie, Amsterdam, 2001), Florian Weichsberger (Akademie der Bildenden Künste, Munich, 2009), and Carmen Hauser (Hochschule Trier, Idar-Oberstein, 2013). Most schools are simply too far away to visit, so the selection process is based on images and descriptions. The teachers of the academies help by proposing their most promising students to us. The Marzee International Graduate Show has grown in size each year and more schools have started to join. Last year, the show featured 108 participating students.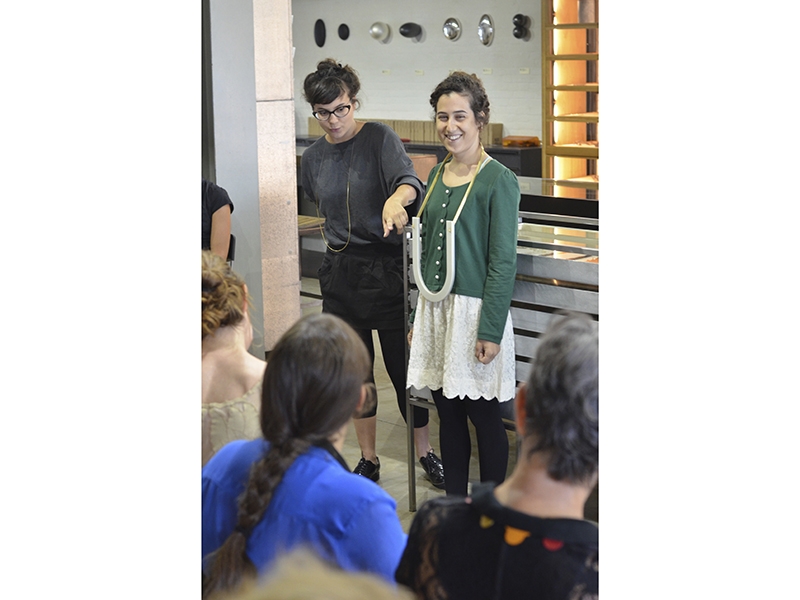 The fact that Marie-José keeps organizing this show each year is mostly because of her drive to support young talent. For young artists, the show is important because it is usually their first presentation to an international audience. Having the chance to show their work, which they've labored over all year, in an internationally renowned gallery is a recognition of their hard work. Because the show attracts the attention of other gallerists, museum curators, and—importantly—collectors, the show can also be an opportunity for the students to get "discovered." Also, by being in the show itself, their pieces have already been vetted and curated. The symposium held each year the day after the opening of the exhibition is for students only, and a melting pot of creativity. The participating students from the exhibition can get to know each other and exchange experiences and ideas, and get to know traditions from the other side of the world. It's also often the case that participation in the Marzee International Graduate Show makes the students think about the prices of their work for the first time. This is often experienced as a difficult task, because they've put many hours into their pieces. They can hardly charge for this time because then their pieces will become very expensive and possibly no one will buy them.
For museums and collectors, the Marzee International Graduate Show is a chance to discover new talent, someone with a promising career to follow. They can acquire a piece of art from an artist who might become very successful later on in life. Of course, this works both ways: It's very stimulating to keep working as an artist after graduation if your work is being acquired by museums or collectors. This can help to fill the black hole in which some artists threaten to fall after completing their studies. But not only experienced collectors can indulge in the show: People who want to start collecting can use the Marzee International Graduate Show as a stepping stone, because the works in the show are generally modestly priced.
Furthermore, seeing all the work of the students together in one show describes something about that current time. A simple example is that, some years, a certain material may be used more than others, but it goes deeper. The work also tells tales of a time or of social or environmental issues. Themes such as gender or immigration attempt to be captured in a jewel. There's one thing the artists have in common: They always seek to find a tangible form through which they can express and explore their identity.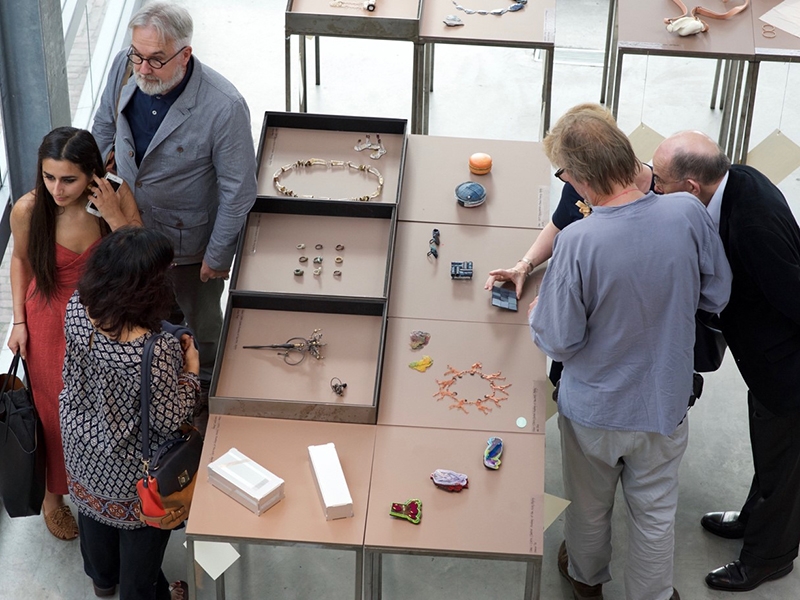 Note: More articles featuring the Marzee International Graduate Show are Galerie Marzee, Nijmegen, The Netherlands, by Damian Skinner; The Victory of Non-Precious Handwork: The Marzee Graduation Exhibition 2011, by Liesbeth den Besten; and Marzee Graduate Show 2014, by Susan Cummins.