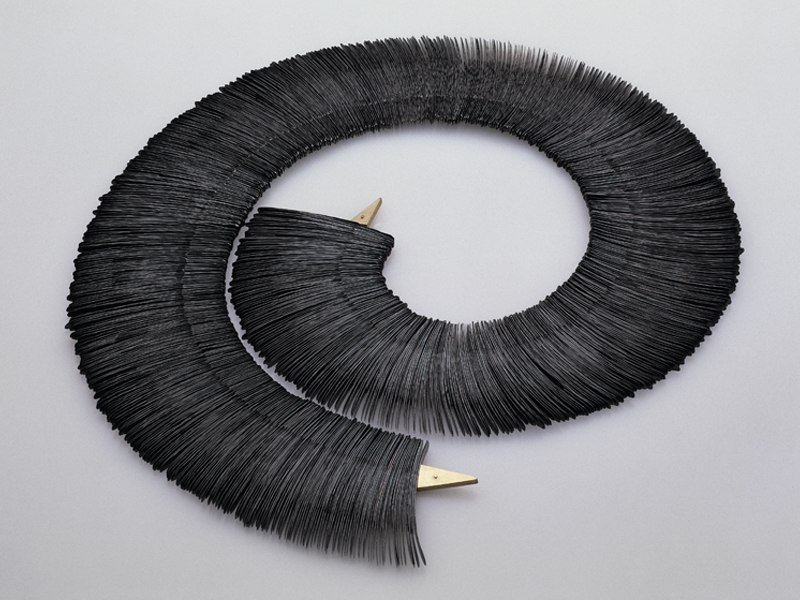 The Norwegian jeweler Tone Vigeland is about to celebrate her 80th birthday, and the Design Museum in Munich has organized a fantastic show of her jewelry and published a catalog to go with it. The museum calls her the "Grande Dame of Scandinavian Jewelry." In both her jewelry and her sculpture, Tone makes remarkable work of small metal parts that interact with each other. It is a rare artist who can cross over from jewelry to sculpture and stay true to their methods and techniques, but Tone has done it. I have asked her some questions about her life and her work, and she has answered them with a sparseness of words about work which has an abundance of texture.
Susan Cummins: I understand you were born in 1938 into an artistic family. Can you tell us something about them? Do you feel a certain family lineage with the way you think, the materials you use, or in any other way?
Tone Vigeland: My father, Per Vigeland, worked with church art, stained glass, and fresco painting, among other commissions. My aunt, Maria Vigeland, also worked with stained glass, fresco painting, and drawing. They had a studio in the house that I grew up in, which was originally my grandfather's studio. My grandfather, Emanuel Vigeland, also worked with glass painting and fresco, before my parents took over the house. He built a large brick house and dedicated one large room to fresco paintings on all the walls. It is now the Emanuel Vigeland Museum in Oslo, and it is open to the public.
My grandfather's older brother, Gustav Vigeland, was a very famous sculptor in Norway, working with portraits as well as monumental sculptures. He has his own museum in Oslo, next to the large Vigeland Sculpture Park, which he created.
My younger brother, Pål Vigeland, was originally trained as a goldsmith, but now also works as a sculptor.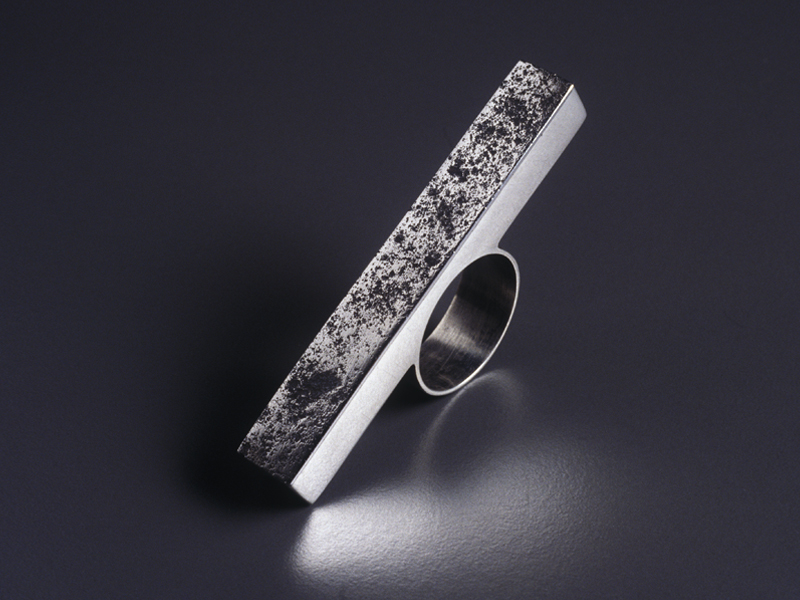 Why did you decide to become a jeweler?
Tone Vigeland: I started at Arts and Crafts School in Oslo, and ended up choosing the metalwork department.
Cecilie Malm Brundtland says of your work, "Tone Vigeland's exquisite works can seem demanding, intimidating even as they are invested with some magic power. They conjure up powerful associations with such corporeal aspects as protectiveness, sensuality, and sensitivity." Do you agree with this statement, and where did your inspiration for these qualities come from?
Tone Vigeland: That is difficult to answer … I would say visiting museums has been inspirational, but primarily it has been through my experimentation with silver and gold and other materials.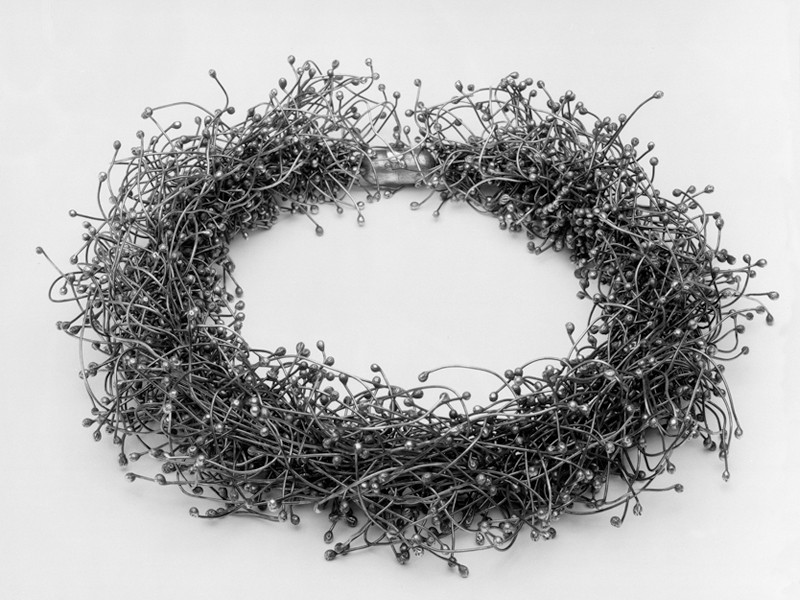 What cultural/art movements had an effect on your jewelry designs?
Tone Vigeland: Same as above.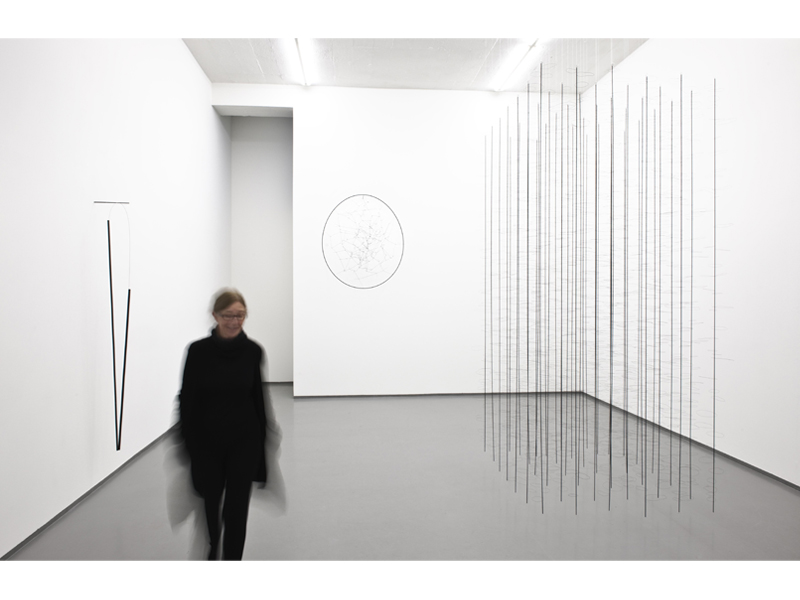 You often use repetition as a technique in making your jewelry. What are your thoughts on how that affects you as the maker, and the final look of the piece?
Tone Vigeland: I oftentimes repeat elements in an effort to make the piece form to the body.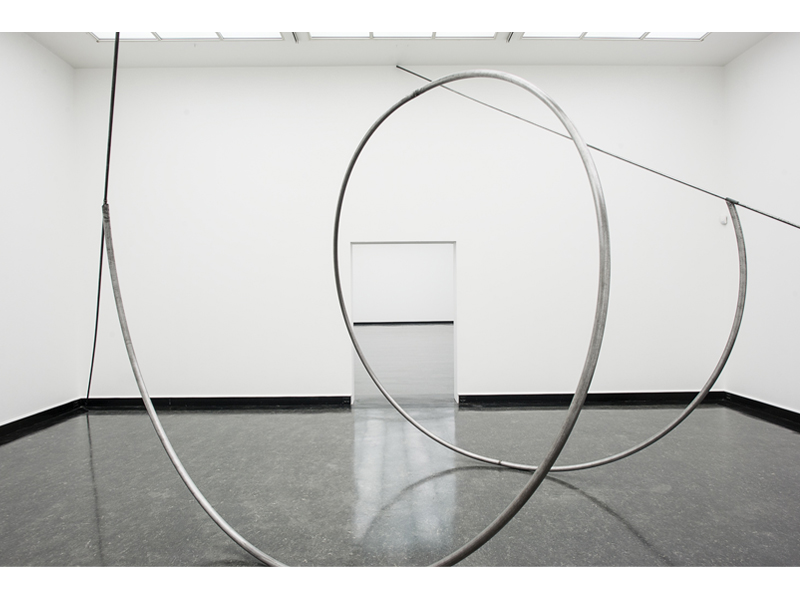 In 1995 you started to make sculpture. You were still using metal and in some cases the repetitive technique like on the jewelry, but the forms did not require the body. What led you to this change?
Tone Vigeland: In 1996, Galleri Riis asked me to exhibit in their project room. It was the first time I made an object that was not intended to be worn on the body.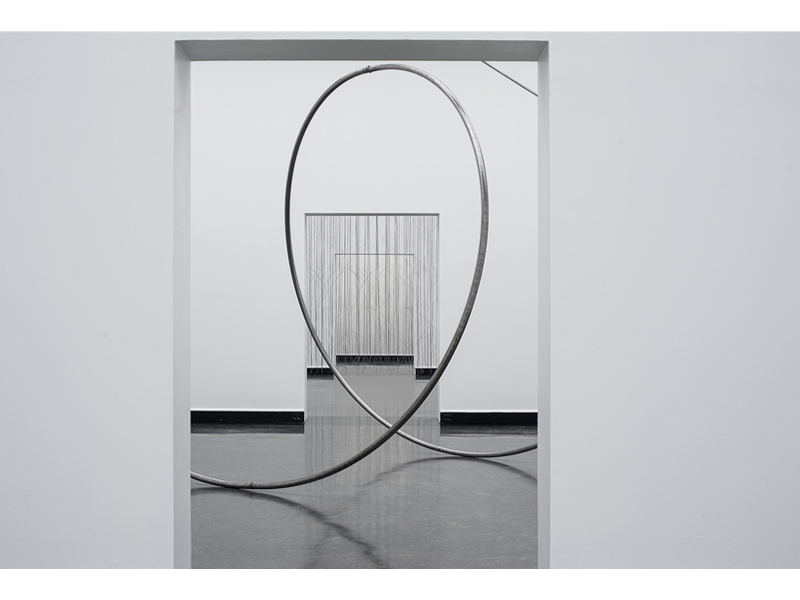 Is the exhibition in Munich the first time you've shown jewelry and sculpture together?
Tone Vigeland: Yes, it is the only exhibition in which I have had both jewelry and sculpture.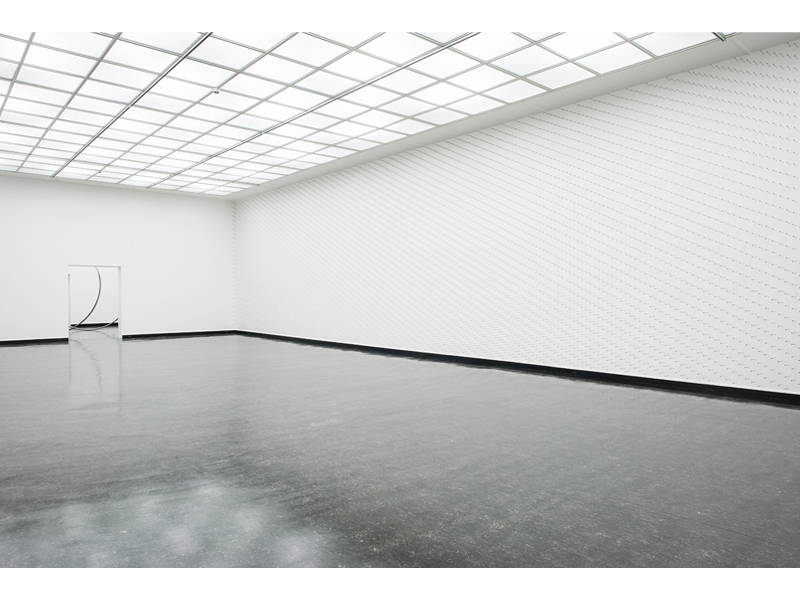 What have you seen, heard, or read recently that you responded to and would like to share with our readers?
Tone Vigeland: Recently I saw an exhibition of drawings by Richard Serra in Oslo; Serra is an artist whom I highly regard.