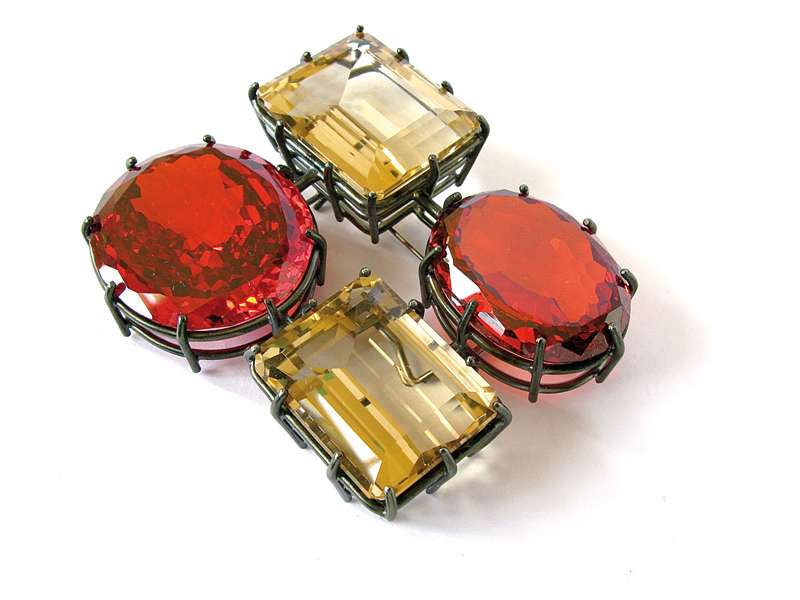 Jewelry artist Georg Dobler, based in Halle, Germany, pairs colorful, oversized gems with dark, oxidized silver, and juxtaposes castings of organic specimens alongside hand-fabricated findings with structural aesthetic sensibilities. These delicately orchestrated contrasts result in elegant compositions. In this interview we talk with Dobler about his materials, his creative processes, and his exhibition, Stones, on view at Galerie Spektrum until December 23, 2015.
Adriane Dalton: What initially drew you to jewelry, and how did you get your start?
Georg Dobler: When I was young, two of my friends chose the jewelry school at Pforzheim in southern Germany and told me great things about the "international students" in this school system. You have to consider that Pforzheim at this time was a place at the end of the Black Forest. It was really far from culture and all the interesting things. I started one year after my friend Manfred Bischoff. I became more and more interested in jewelry making. It was a love story with a slow start but with duration.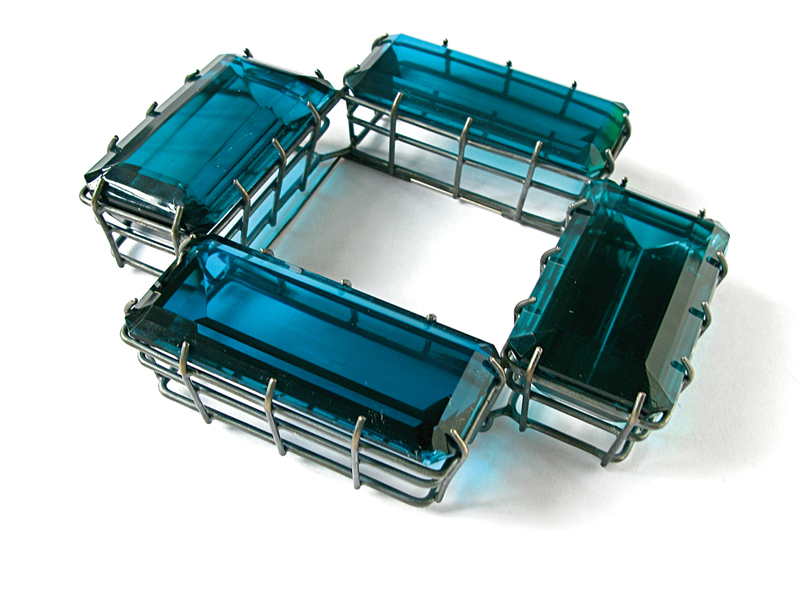 In addition to your studio practice, you are also an educator. How do these two aspects of your career complement each other?
Georg Dobler: I have had a lot of supporters in my artistic life. Now I am proud to give some of my knowledge and my network to the next generation. My students in return bring a lot of things into my horizon, like Rhino and 3-D computer technologies. We have discussions about generating great forms and using tools like Rhino for a different creativity. I can say it keeps me younger than I am.
Tension is an apparent theme in your works—both the visual tension of combining sharp lines with cast organic forms, and the tension of material hierarchy through the juxtaposition of precious and nonprecious elements. Do you feel this is an accurate description? What are your thoughts on the role of tension in your work?
Georg Dobler: I don't know, there are so many different values in my work. Maybe the contrast is the most important thing, but it is also about the physical and aesthetic value. Sometimes cheap but beautiful materials are more important than gold, and sometimes gold and crystals are the right ones for my concept. I am an artist, for me it is about being allowed to play with all of it without a ranking or a limit.
Can you outline your creative process, particularly how you gain inspiration?
Georg Dobler: Keep going, work through the process, repeat with different colors, sizes, and materials, make variations, and do research. On the side, I read a lot of books, I visit artworks and nature. I am interested in fashion because it is the fastest way of absorbing "zeitgeist."
What are you reading currently?
Georg Dobler: Stoner, an old American novel by John E. Williams.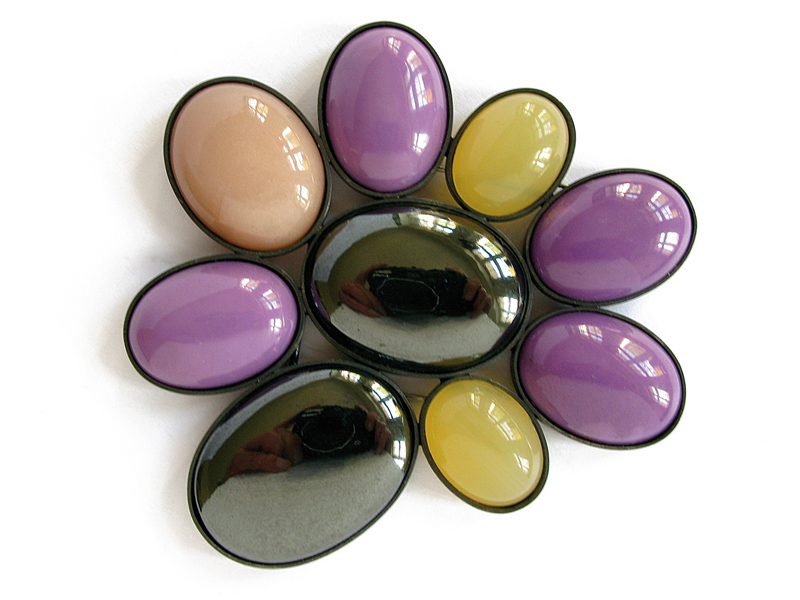 Which artists do you love?
Georg Dobler: William Kentridge, because he uses so many different mediums. He is a great drawer, an old-school video artist, a complicated object maker, an actor, and his own director. His work is quite modern and yet old-fashioned, with a deep sense behind the stories. To me it seems so romantic.
When I was young I admired the constructivists like El Lissitsky, Malevich, and Mondrian.
By the way, in my opinion, Andy Warhol was the last innovator in art. He brought ready-mades into the art market in a proper way, differently than Duchamp. He is more popular, and his work is somewhere between design and art. It brings up questions about reproduction and the loss of the aura in an artwork (consider the essay of Walter Benjamin on this topic).
I like super-realistic paintings with a touch of surreal expression. Some names that come to mind are John Currin, Balthus, and Christian Schad.
Your work is currently on view at Galerie Spektrum alongside Jürgen Eickhoff's in a show entitled Stones. Talk about the concept for the show and the choices you made about the number and variety of included works.
Georg Dobler: It is simple. The stones are the center point of the pieces, in reality and in concept. I use different colors and materials and values. In the example of the brooch with the plastic stones, the shapes look like real gemstones but are made out of plastic.
Your work uses both natural and synthetic stones, occasionally alongside one another. How do you decide which stones to use, and does the choice to use a natural or a synthetic stone matter in the context of the finished work?
Georg Dobler: It is up to the color. The synthetic stones are so artificial and are a perfect contrast to the natural color of crystals. That is why I use them; they fit perfectly in my concept.
In his essay for the catalog of your retrospective in 2000, gallerist Paul Derrez stated, "Wearability plays a subordinate role in brooches; even if it is not being worn, a brooch always maintains its distinctive character as an object." What role does the body of the wearer play in relationship to the pieces you create?
Georg Dobler: My jewelry is made for use, for wearing, for humans and the bodies of humans who like to wear or decorate themselves with what I am offering. By the way, my most-sold pieces are rings. Nobody really likes to publish or advertise rings, they are small and close on the body but also sculptures, it's a pity!
As an artist with over 30 years of experience in the field, what advice can you give to emerging art jewelers?
Georg Dobler: Keep the details, save your story, and consider it as you would a marathon run.
Thank you.