Mill Valley, California, USA
—Art Jewelry Forum (AJF) will release its fifth publication,
On and Off: Jewelry in the Wider Cultural Field
, during Munich Jewelry Week, the international art jewelry fair taking place February 24 through March 1, 2016.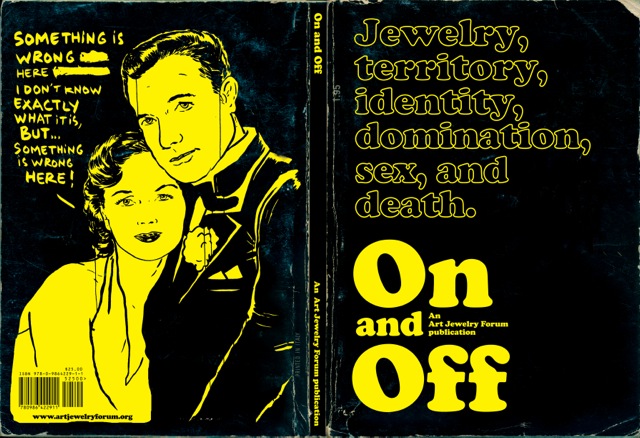 On and Off is a collection of 30 short essays on jewelry in the wider cultural realm, reflecting the editorial mission of AJF, a global nonprofit organization dedicated to supporting the creation, study, and appreciation of art jewelry. Reporting on contemporary practice, AJF's latest publication examines jewelry's provocative place in human affairs.
Contemporary jewelry is defined by its range of cultural references and willingness to tackle contentious issues. On and Off depicts this conversation between incorporated social norms and creative agendas, exploring those phenomena that inform and complicate jewelry's history—sex, domination, self-identification, territory, and death.
About half of the essays focus on individual works, while the other half engage with jewelry's agency in the social, political, and private spheres. The collection as a whole invites some of the meatier subjects of human affairs to the jewelry table: cultural appropriation, social engineering, political propaganda, or jewelry-mediated empowerment.
On and Off will be available for pre-order on the AJF website starting in January, with the option of pick up during Munich Jewelry Week or delivery via post in March.
With essays by:
David Beytelmann, Nigel Borell, Monika Brugger, Cécile Bulté, Susan Cohn, Anna Conticello, Liesbeth den Besten, Rutger Emmelkamp, Julie Ewington, Mònica Gaspar, Stephen Knott, Marthe Le Van, Baptiste Lignel, Jillian Moore, Stephen Mulqueen, Elisabeth Murphy, Kevin Murray, Kerianne Quick, Suzanne Ramljak, Amina Rizwan, Damian Skinner, Emily Stoehrer, Timothy Information Limited, Namita Gupta Wiggers, and Marilyn Zapf.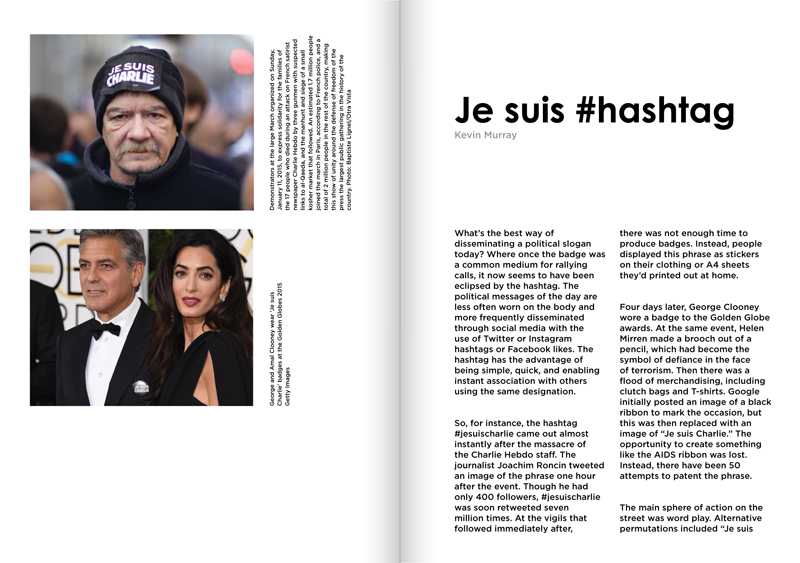 High-resolution images available upon request.
###
About AJF
Art Jewelry Forum is a nonprofit organization spreading awareness and increasing appreciation of art jewelry worldwide since 1997. AJF advocates for art jewelry through an ambitious agenda of education, conversation, and financial support. It commissions critical writing that sets the standard for excellence in the field and publishes artjewelryforum.org, an online resource for original content on art jewelry.