I have known Susan Beech for about 30 years. First I knew her as a client in my gallery, and then as a friend. I have watched her grow from a consumer of conservative jewelry to a true collector of art jewelry and an outspoken advocate of the medium. It has been a real pleasure to witness. This year, Susan took a step further and decided to fund a $20,000 grant to encourage mid-career artists. This grant is a challenge to all jewelers to present an exciting and thoughtful project to a jury for consideration. Along with Susan, I am excited to see what the community is thinking. In this interview with her, I picked up where her last interview ended.
Susan Cummins: In our last interview, you were working with the Mint Museum and helping them to develop their collection. Are you still working with them?
Susan Beech: Not in the same way. I helped them at the beginning of their collecting, but now they are doing a great job on their own. They recently had the exhibition, Body Embellishment. I contributed eight pieces. It was a great show and included all different ways to ornament the body—jewelry, fashion, tattoos, nail art. I help the Mint and other museums acquire new pieces from time to time, but I'm no longer directly involved.
This year we are witnessing another major American collector (Lois Boardman) donating contemporary jewelry to a large museum (the Los Angeles County Museum). Do you have plans to give your collection to a museum? Do you know which one yet?
Susan Beech: I've thought about it a little bit, but there is nothing concrete in the works yet. In due time.
What is the relationship for you as a collector with the artists?
Susan Beech: I enjoy engaging with them and hearing about their lives and their thinking. I really have a great deal of respect for what they do and how they manage their lives. It takes a lot of courage.
What is the relationship between you and the pieces you collect?
Susan Beech: First there's the feeling of excitement at seeing a piece for the first time. I often get a quiet shiver and don't say much because I am an introvert by nature and not terribly expressive, but internally I know when I see something that I have an affinity for. Often the piece is also rooted in a time and place. It serves to help me remember an experience. Acquiring a new piece is always a good memory for me.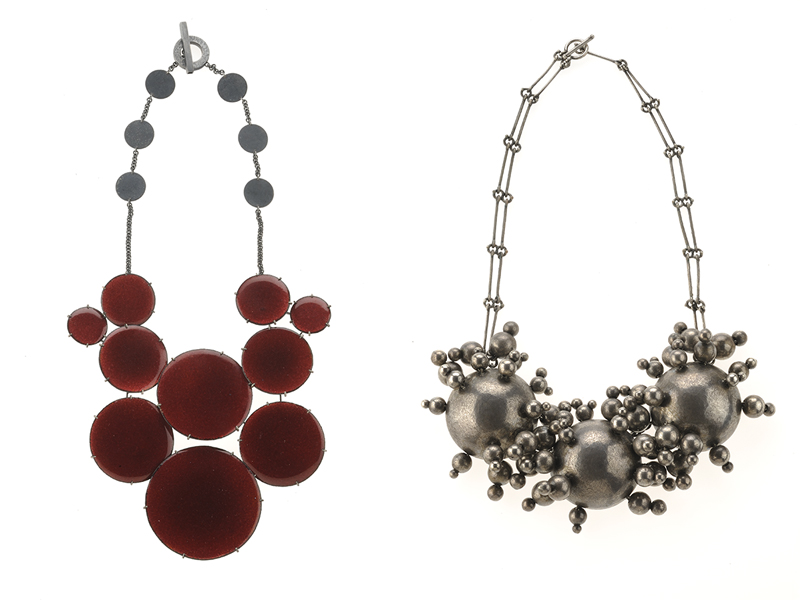 Can you tell us about something you have recently purchased?
Susan Beech: Well, recently I acquired a number of pieces by Daniel Kruger. There's kind of a funny backstory to this. You and I were in Berlin a couple of years ago, and we visited Daniel at his house. He showed us a number of pieces, and there were several I would have liked to purchase, but he was reluctant to sell them because of his upcoming museum show. I remember telling him he could keep them, but he just wouldn't sell them to me. So fast forward to the recent past, and suddenly I got emails from both Rob Koudijs and Sienna Patti that they had some of Daniel's work to sell. And guess what! The pieces I wanted to purchase were on the list. I asked each gallery to let me buy a couple of pieces from each one of them, so I kind of ended up with more than I had anticipated. But I am very happy about it.
After years of collecting, you have recently decided to fund a mid-career grant of $20,000. What inspired you to give this grant for a jewelry project?
Susan Beech: I've thought about this for a number of years. I want to give back. I've watched my own children struggle, and I know artists do, too. I wanted to give this grant to allow for a little breathing room. Breathing room to think, to be creative, to not feel so much pressure. To have enough time to come up with wonderful ideas and make really interesting jewelry. I've heard firsthand stories from jewelry artists who work full time in unfulfilling jobs and they just don't have the energy to even think about being creative.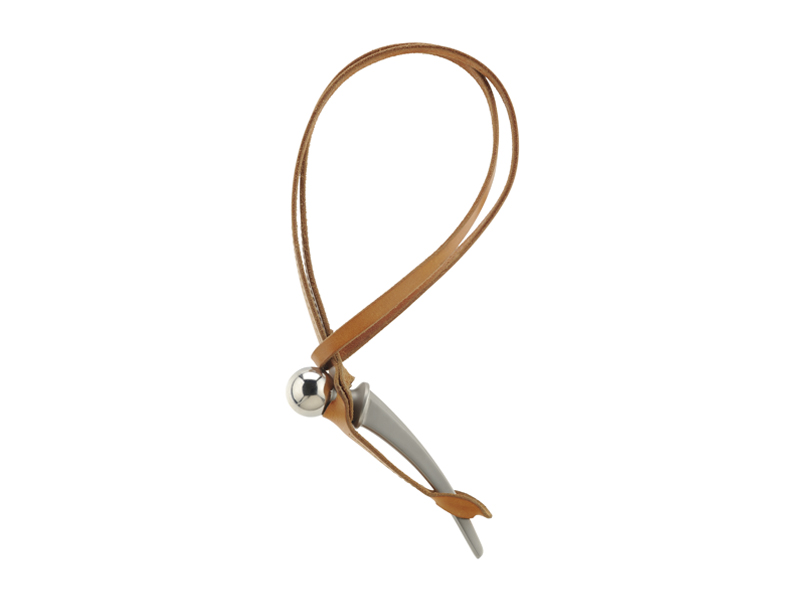 Why did you restrict the age limit to mid-life?
Susan Beech: There's a lot of attention on emerging artists, there are grants and awards for the "young and fresh" artists—the ones I can think of are: the AJF Artist Award cash award, the Sienna Patti exhibition award, the recognition award at Galerie Marzee, the Talente exhibition of young talent, the cash award from Mari Funaki Emerging Artist Award, and the many under-30 exhibitions.
On the other hand, I see very well-established artists with consistent gallery representation. They sometimes have large museum retrospectives like the recent Daniel Kruger retrospective. But there's a time between youth and maturity where I'm not aware of any specific awards or grants, except for the Mari Funaki Established Artist award. And I wonder—how do they support themselves? I believe their best work is still in front of them, but they're having a hard time finding the time and inspiration to make the work in the present.
Your very generous grant of $20,000 is a large amount for a community usually restricted to much smaller sums. How did you arrive at this amount?
Susan Beech: I wanted to make the grant large enough so that the artist can take a little time off to stir the creative juices and have the energy and ability to research a project. Or to have a good start on the funds required for producing a book or exhibition.
How do you think this opportunity might affect the artists in the jewelry community?
Susan Beech: I hope quite a number of mid-career artists apply for this grant and that they will know they are appreciated and valued and remembered in the contemporary jewelry field. As a collector, I think about the artists. While my grant only helps one artist every two years, maybe this grant might encourage other collectors, galleries, businesses to fund a grant of their own.
Since your grant will only support one artist at a time, as you mention, what's the best way for collectors like you to support jewelry artists in general?
Susan Beech: As a collector, I'm convinced that the way to support this kind of jewelry is to give museums your collection and to also give them the funding they need to produce a good catalog with intelligent texts and beautiful photography. Nothing is more convincing in the eyes of the general public than the acceptance of contemporary jewelry by a museum. Museums also have the means to put the jewelry in relationship with other art and point out the similarities and differences. This year, Lois Boardman, a collector from the Los Angeles area, gave her collection to the Los Angeles County Museum of Art. It will open in October and we should all go to celebrate this new opportunity for contemporary jewelry to be seen by a whole new audience.
Art fairs also offer the opportunity to put jewelry in relationship to the art market. Fairs such as FOG, Design Miami, and Pulse, where some of our best galleries have shown in the US, offer the place to display jewelry in an art and design context and not as a jewelry store would present it. Dealers who do these shows are paving the way to a new audience and should be given a great deal of credit for taking the risk.
Collectors can also do their job by spreading the enthusiasm they have for jewelry to their friends and acquaintances. They can branch out and create a more diverse collection of other art forms and other kinds of jewelry. They can join museums and other kinds of art, craft, or design organizations and invite the other members to their house to see jewelry in the context of their house and the other art they collect.
What do you hope to see as a result of your offer?
Susan Beech: I want to see some great work!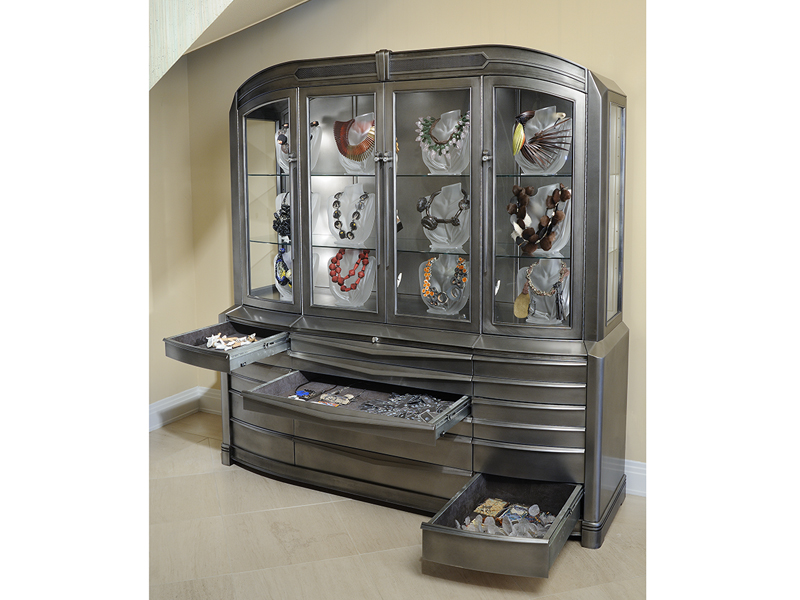 INDEX IMAGE: Susan Beech in situ, wearing Terhi Tolvanen, Couronne Nacre, 2009, necklace, mother-of-pearl, polyester, wood, paint, silver, 235 x 203 x 51 mm, photo: John White