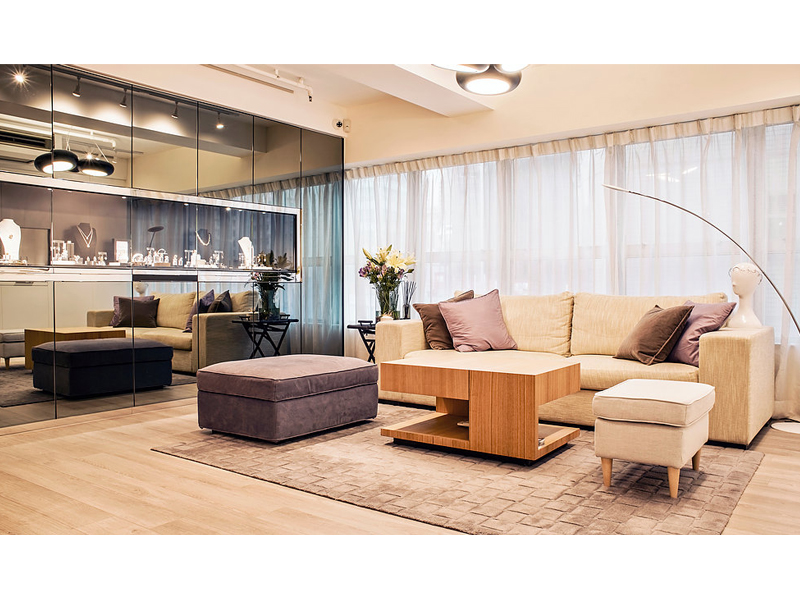 Former interior architect Anna Cheng was all set to enter the family business selling traditional fine jewelry in the competitive Hong Kong market. But fate intervened. While traveling through Europe and the US, Cheng was exposed to contemporary art jewelry, fell in love with it, and the rest, as they say, is history. Excited by jewelry based on concepts and ideas, contemporary design, and quality craftsmanship, Ame Gallery was started five years ago to introduce this "new" jewelry genre to Hong Kong. We caught up with Cheng to see how it's going.
Bonnie Levine: You come from a long family tradition in the jewelry business. Tell us more about your background and why you decided to open your own jewelry gallery instead of joining the family business. Do you have a different philosophy from that of your family? How did you get interested in contemporary jewelry?
Anna Cheng: I was trained and worked as an interior architect for over 10 years before I joined the jewelry business. The plan was initially to take six months getting my diamond-grading training in New York and do some traveling, then back to Hong Kong to the family business. While I was traveling, I had the opportunity to see the jewelry galleries in US and Europe. The contemporary jewelry scene has opened up my mind to this amazing art form. Due to my design background, I am more drawn to the creativity and the unlimited potential in contemporary jewelry than in traditional jewelry. I believed there would be people like me here in this part of the world who would be inspired by this amazing art form.
So when I came back to Hong Kong, I started drawing up my business plan to find a way to combine my new passion for contemporary jewelry and the family business in traditional fine jewelry. Although we are selling different genres of jewelry, the philosophies between the gallery and my family business do not constitute a huge difference. We both want to inspire our customers through educating them with the knowledge we have about what we do to generate their interest in collecting.
Your gallery has only been open for a few years. What does the name of your gallery, Ame, mean? With so much of the art/jewelry world playing out on the Internet and in social media, why did you decide to open a brick-and-mortar store?
Anna Cheng: When I looked for a name, I wanted to find a word that has a link with emotions. The word "âme" in French means soul, and in Japanese "Ame" means rain. They both evoke emotions in me and, most importantly, it starts with the letter "A" (same as my name, Anna!). That's why I chose it.
The brick-and-mortar store is the best way to communicate to our audience. Contemporary jewelry is such a new thing in Hong Kong that we need to do a lot of education to build up our audience base. I feel that when I can talk to people about my passion, I can communicate better and hopefully draw their interest into it. Also, jewelry is something so personal and sculptural that I thought people would want to try it on to see how it looks and feels. Therefore, I started with a physical store.
Your website defines the jewelry you show as "contemporary fine jewelry." How would you describe that, and who is your ideal customer? Is your jewelry different from what other jewelry stores/galleries in Hong Kong show?
Anna Cheng: When I was looking for a business model that would work for the market here in Hong Kong and that could be linked to my family business, I chose to focus on a certain sector of contemporary jewelry which is jewelry in precious metal/materials. In Hong Kong, most fine jewelry we is mostly traditional in design, and there is no place where you can find, say, an engagement ring that is edgy and with creative design. I thought focusing on fine jewelry would be a good way to start introducing creative, handcrafted jewelry in this market. My ideal customer would be someone who appreciates the work put into a piece of the jewelry, not only the aesthetics of the piece, but also the philosophy and concepts of the artist.
As the only gallery in Hong Kong showing art jewelry at the moment (there are some jewelry studios/workshops here which also show art jewelry), I am very proud to say that my gallery is showing jewelry which is very different from what you can find in other jewelry stores. Our focus on contemporary design and handcrafted jewelry makes us an alternative to the mainly commercial, manufactured jewelry in the market.
The group shows you put on present work that is more cutting edge, pushing the boundaries of wearability and adornment. How do you reconcile that?
Anna Cheng: The cutting-edge type of jewelry is more of my personal interest. It is not the kind of jewelry widely known in Hong Kong, and I want to plant the seeds and slowly build up the audience here. Aesthetically and practically they are different from the fine jewelry that we show permanently, but conceptually they are comparable. Both kinds of jewelry are work from artists who are expressing themselves through the piece of jewelry. By showing cutting-edge pieces, we set the tone of our gallery—we are showing jewelry that is beyond decorative elements on our bodies. They are an extension of the creator's and wearer's expressions, feelings, thoughts, and attitudes. Contemporary jewelry shows what matters to today's people.
What do you look for in selecting artists to represent, and where do they come from? Is your objective to showcase international jewelers in Hong Kong, or to promote local artists?
Anna Cheng: The key factors I am looking for in the artists/designers are concepts, what materials they use and how, and the final execution of their works. At the moment we represent mostly artists/designers from Europe, some from America and Brazil, and also some based in Hong Kong.
My objective at the moment is to showcase international jewelers because the varieties of their work are much richer, and I hope this will inspire local jewelers and the gallery's audience.
Tell us about the market for contemporary jewelry in Hong Kong and China today. My sense is that it's an emerging market. Is there an infrastructure for artists and collectors, such as academic programs, museum interest and support, exhibitions, lectures, collaborations, etc. in Hong Kong?
Anna Cheng: As I mentioned, contemporary jewelry is kind of unknown to most people in Hong Kong, even those in the art circle here. In mainland China, many of the art schools offers courses in metalsmithing and contemporary jewelry, so the community is much bigger and stronger. There are galleries in major cities like Beijing and Shanghai, and there are regular exhibitions and conferences such as the Beijing International Contemporary Metal and Jewelry Exhibition.
In Hong Kong, one university, Hong Kong Baptist University, offers contemporary metalsmithing as part of their visual art program. They collaborate with overseas universities, doing workshop and exhibitions. There is also a design school, Hong Kong Design Institute, that offers a jewelry program that touches on contemporary jewelry, but there are no proper academic programs that focus on contemporary jewelry.
In short, the community of contemporary jewelry is small and scattered. We have plans to change this in the near future.
As a gallerist, how do you see your role and the mission of the gallery in educating customers and promoting contemporary jewelry in Hong Kong? Given the enormous success of high-end jewelry in both Hong Kong and the mainland, this must be quite a challenge: Have you had any successes so far? What challenges do you face?
Anna Cheng: To every customer who walks in through our door, we tell the story of the pieces, the concepts behind them, and about the artists. We want to emphasize that this jewelry is not just an accessory but is the heart and hard work of the creator.
It is not easy anywhere in the world, I suppose. It is particularly difficult in Hong Kong because of our cultural values and education. Since the city is flooded with manufactured fine jewelry that is produced in factories, customers do not usually see the value in craftsmanship. But this is changing, as there is a new wave of interest in handcrafts among young people here. Many of my customers are amateur jewelry makers. They appreciate our pieces because they know how much work goes into making them.
My main challenge is to get people to see the true value in contemporary jewelry pieces. Most people would treat them as fashion accessories, especially those not made of metal. They may not truly appreciate the ideas behind the work.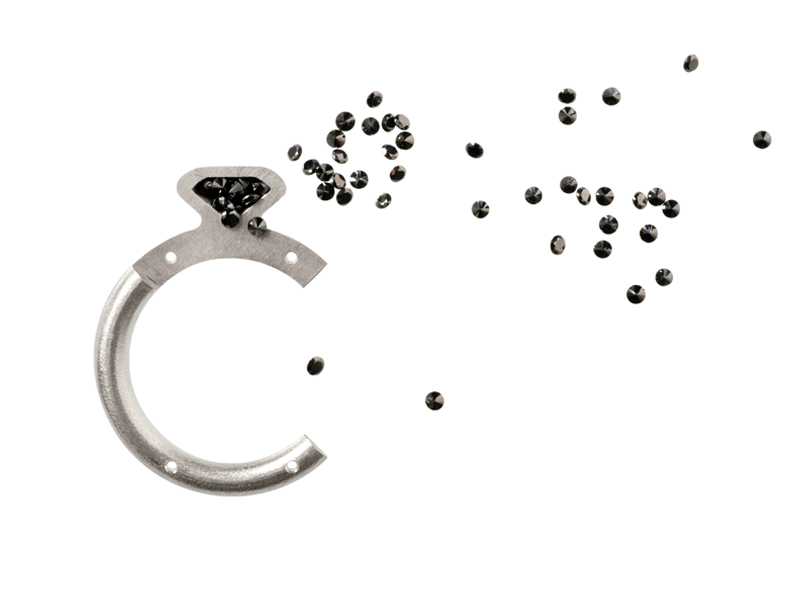 You've had quite an active exhibition schedule in the past few years. Tell us about it and where it fits in with the strategy of the gallery.
Anna Cheng: We try to do as much as we can to put on exhibitions that will interest a general audience. To be honest, it is not easy to balance our interest to promote art jewelry and the commercial interest of the gallery.
In the exhibitions, do you present work that is different from that of your ongoing roster of artists? Can you tell us about that choice? What's been the most successful—or your favorite—exhibition, and why?
Anna Cheng: We pick temporary exhibitors from outside our ongoing roster of artists. We want to challenge the audience's notion of jewelry in our exhibitions. We usually choose a theme which is easier for general audiences to understand, such as works by Chinese artists, or work made from different materials, etc.
I think the exhibition Building Jewelry, which we had back in 2014, was one of the most successful ones. This exhibition attracted some media attention (we had two TV interviews), and we invited five local architects to attend a jewelry workshop to create their pieces. It is also one of my favorite because of my background in architecture. Curating the exhibition was a very enjoyable process. I was amazed to see how closely architecture and jewelry can be related.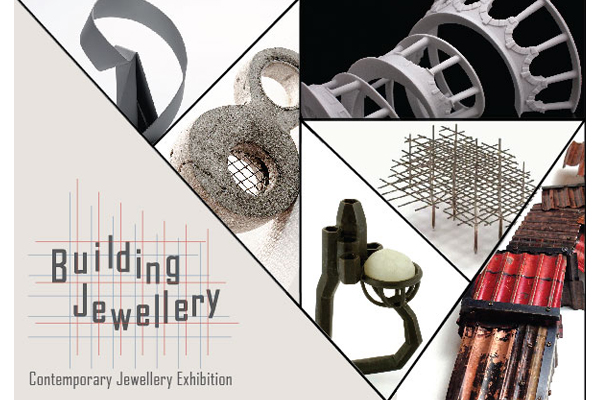 What do you like most/least about running a gallery so far? What advice would you give someone wanting to open their gallery?
Anna Cheng: What I like most would be interacting with different artists and seeing the unlimited amounts of creativity in this field. The least would be the money side of things, trying to balance the books.
My advice would be to make sure that art jewelry is your passion, as that is probably the only thing that would keep you going.
What are your goals for the next five years?
Anna Cheng: There are a few things I want to achieve in the next five years. Firstly, to have the gallery be financially stable so we can do more adventurous things. Secondly, I want to do more to promote the works of local artists. Not only showing their works in exhibitions or shows, but also finding opportunities for them to improve their skills and knowledge. For example, most of those who are involved in art jewelry in Hong Kong seem to have very limited knowledge about what's going on in the world of art jewelry (not many of them had actually heard of Art Jewelry Forum when I asked them!!), and they don't tend to participate in the art jewelry community. I feel this could limit their development in the field, and believe that the key to improvement is to learn from others. Also, they may be disadvantaged in their technical skills as there is no proper training available in Hong Kong, so opening themselves up to the art jewelry community is important. And last but not least, my goal is to visit more art jewelry shows and conferences around the world in the next few years. There is so much I still need to learn in this field.
Thank you—and best of luck!!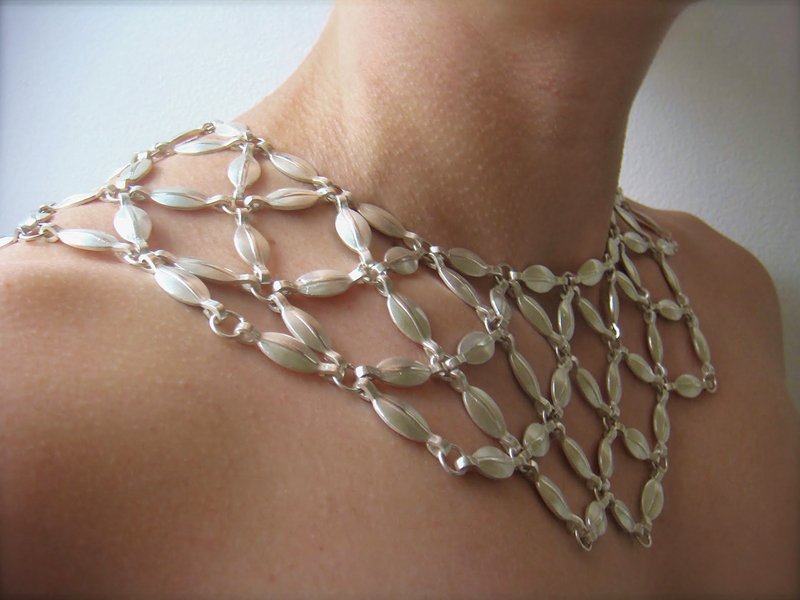 INDEX IMAGE: Anna Cheng, photo: Alan Lo