More than 100 international artists applied for this year's Young Artist Award. Cong Ma was chosen as one of the finalists. She received an unrestricted cash award of US$1,000 and exhibited her work in Platina's booth at Schmuck, in July 2022.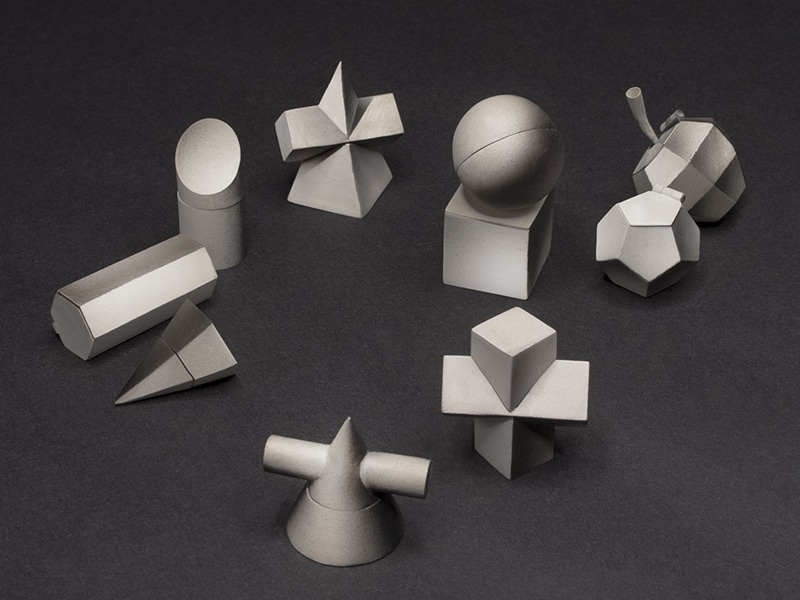 AJF's Young Artist Award acknowledges promise, innovation, and individuality, advancing the careers of rising artists. The competition was open to makers of wearable art age 35 and under who are not currently enrolled in a professional training program. Judging was based on originality, depth of concept, and quality of craftsmanship. This year's jurors were 2020 AJF Artist Award winner MJ Tyson (US); collector and gallerist Karen Rotenberg (US); and educator and curator Chequita Nahar (The Netherlands).
Ma's work represents a group of outstanding pieces of contemporary jewelry. We asked her to tell us a bit about her background and thoughts on the future of the field.
Bonnie Levine:  Congratulations on being one of the five finalists for the 2022 Young Artist Award. What an accomplishment! Please introduce yourself to our readers. How did you become interested in jewelry? What inspires your work?    
Cong Ma: I am a painter, a jewelry maker, and a designer. Born to a family of artists, I have been drawing ever since I could pick up a pen. I found my interest in art jewelry because it is a unique art form independent of any functionality yet close to the people wearing it.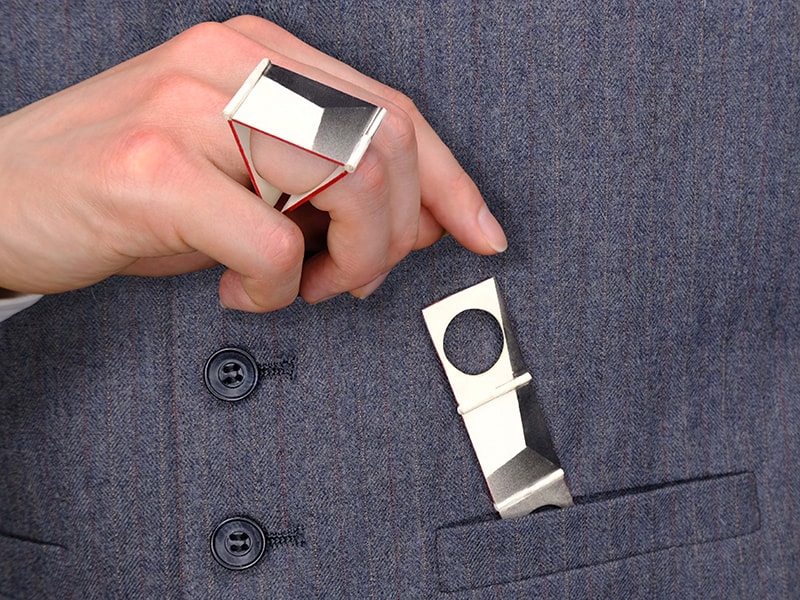 What does being a finalist mean for you? Do you think it will influence you going forward?
Cong Ma: Being a finalist makes me want to stick with art jewelry. I see the creativity among all the finalists, and I am grateful to be connected to this community, especially after a post-COVID era of rising technology and quarantine. By being in this community, my awareness will keep up with the times, and that's important to an artist's development.
Tell us about the work you applied with. 
Cong Ma: I see jewelry as a means to an end for learning about all kinds of knowledge that interest me. My interest in geometry and higher dimensions inspired this body of work. For example, a three-dimensional ball going through a two-dimensional thing would appear to be a circle growing and then getting smaller until it disappears. Likewise, a 90-degree angle intersecting a slanted surface unfolded onto a two-dimensional plane is no longer 90 degrees. These are fascinating observations and phenomena. I would like to convey these illusions through my work in an abstract way.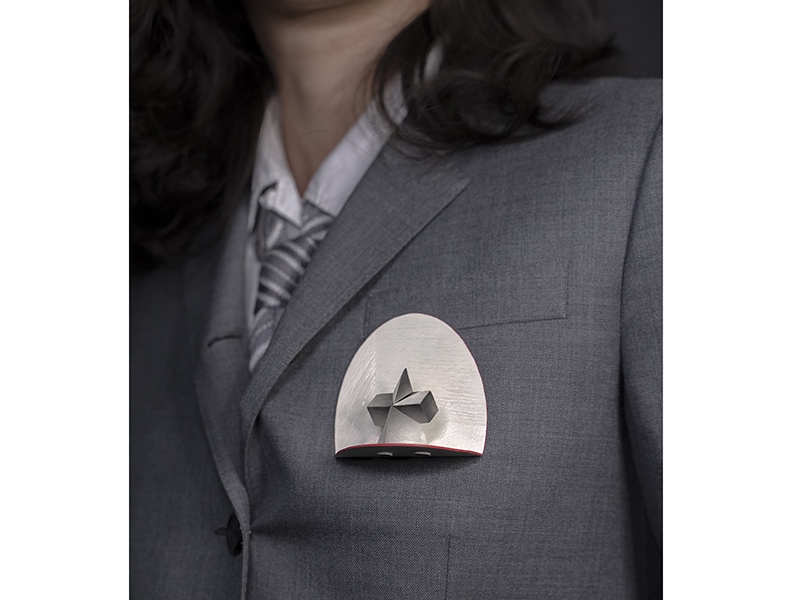 What excites you about the art jewelry field? 
Cong Ma: I enjoy making art jewelry because of the freedom it gives me to talk about any topic in the world that interests me in meaningful ways.
Any frustrations that you see or have experienced? 
Cong Ma: The relationship between my art and me is very natural. Whenever I have an idea, I can realize about 90% of that idea, and I am always pleased. If there ever were any frustrations, it might be that I would like to learn more techniques in jewelry-making to be able to express more of my ideas. But that would require some time and commitment to learning in the future.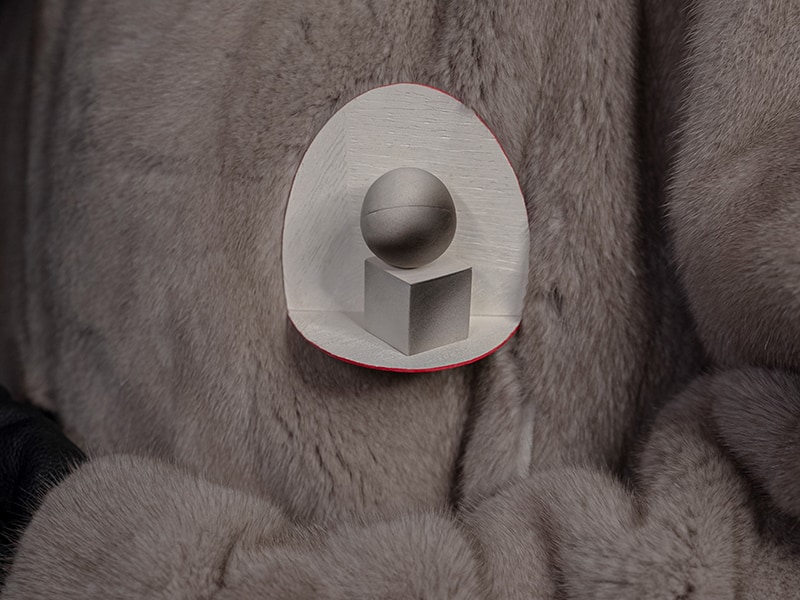 Where do you think art jewelry is going? Do you see any new and exciting trends?
Cong Ma: I imagine the art jewelry field going in several ways. First, because the audience is relatively small compared to other art fields, it could have the potential to grow very big, to the extent that its definition becomes ambiguous. It could potentially merge with fashion, furniture, or technology in the form of games and NFT, which one can never wear. So people might not want a physical piece to wear and call jewelry, but they could have an urge to associate, fantasize, and ultimately express.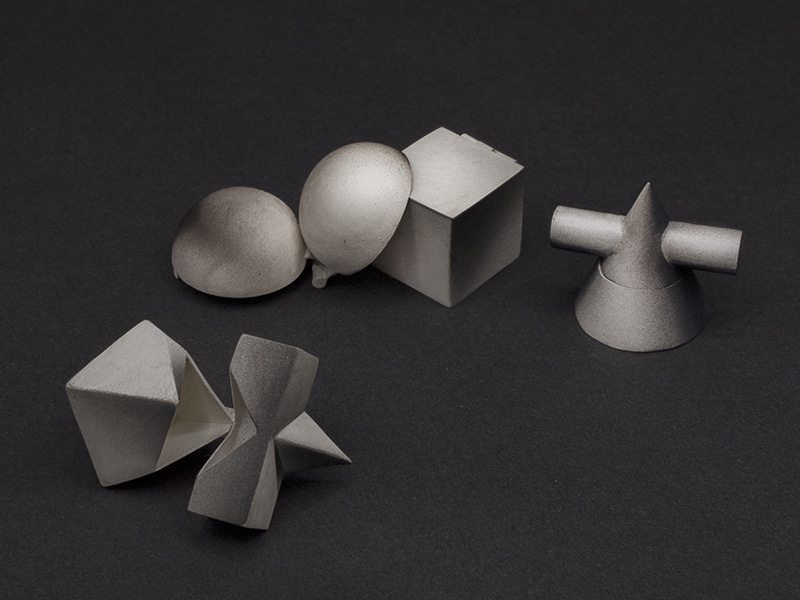 Where would you like to be five years from now?
Cong Ma: I want to continue to think about art jewelry philosophically. Through my own experiences and exposures, I can develop a mature theory in design. I see it in the form of a treatise where I would systematically examine my thoughts and have my artworks reflect those ideas.
Congratulations again! Thank you for taking the time to answer these questions.
This is the last of our interviews with the honorees. Read the interview with Young Artist Award winner Mallory Weston here. Our interview with finalist Taisha Carrington is here. Check out Marion Delarue's interview here. You'll find our interview with Aaron Decker here.