More than 100 international artists applied for this year's Young Artist Award. Marion Delarue was chosen as one of the finalists. She received an unrestricted cash award of US$1,000 and will exhibit her work in Platina's booth at Schmuck, in July 2022. Her work represents a group of outstanding pieces of contemporary jewelry. We asked her to tell us a bit about her background and thoughts on the future of the art jewelry field. Hers is the third of our interviews with the honorees. (Read the interview with Young Artist Award winner Mallory Weston here. Our interview with finalist Taisha Carrington is here.)
AJF's Young Artist Award acknowledges promise, innovation, and individuality, advancing the careers of rising artists. The competition was open to makers of wearable art age 35 and under who are not currently enrolled in a professional training program. Judging was based on originality, depth of concept, and quality of craftsmanship. This year's jurors were 2020 AJF Artist Award winner MJ Tyson (US); collector and gallerist Karen Rotenberg (US); and educator and curator Chequita Nahar (The Netherlands).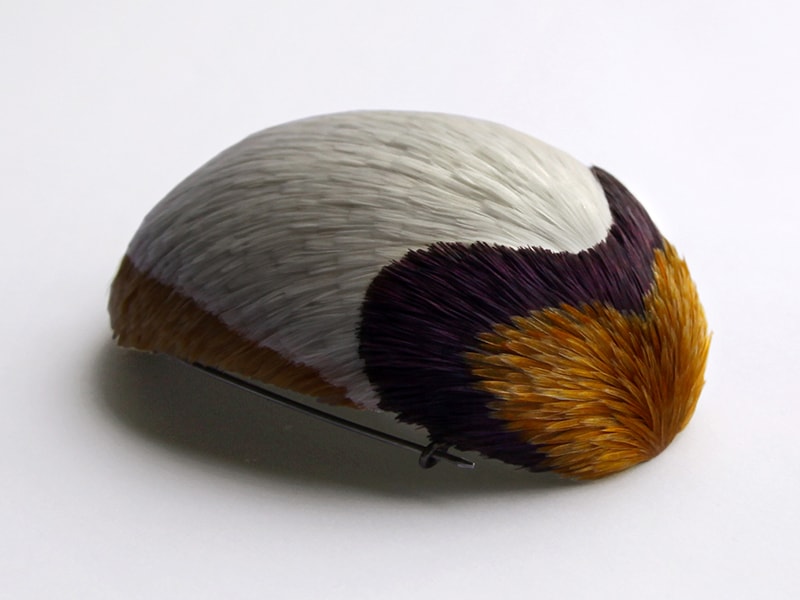 Bonnie Levine: How did you become interested in jewelry? What inspires your work?  
Marion Delarue: I have always been a great fan of objects, but jewelry was very special. When I turned 15, I dreamt I would one day attend the École Supérieure des Arts Décoratifs de Strasbourg (today called HEAR), which was the only French graduate art school to have a master's degree in contemporary jewelry. (The École Nationale Supérieure d'Art de Limoges now also runs such a program.)
Funnily enough, once I was admitted, I wondered whether I wanted to join the ceramics department to become a sculptress instead. But very quickly I found using one single material very frustrating. On top of that, I felt I couldn't pay as much attention to details as I wished, given the size of the works.
I soon returned to my first love. Led by Sophie Hanagarth and Florence Lehmann, the contemporary jewelry department was a perfect fit: a conceptual approach, great freedom, and endless experimentations. We also had unlimited access to all the other workshops, such as ceramics, glass, wood, and so on. This was really important to me as I was—already at that time—avoiding metal work, because I had no affinity with the material (unless it is metal that doesn't get along with me?) and enjoyed choosing the materials most fitting for each piece.
What does being a finalist mean for you? Will it influence you going forward?
Marion Delarue: Being a finalist means a lot to me. I feel really honored. I have been applying for 10 years, since I was a student. I've kept an eye on the competition. This year was my last chance to apply!
I hope that being a finalist will be a stepping-stone to a long-lasting relationship with the US art jewelry field. (I visited for the first time in 2019, as part of NYCJW, and I absolutely loved it!)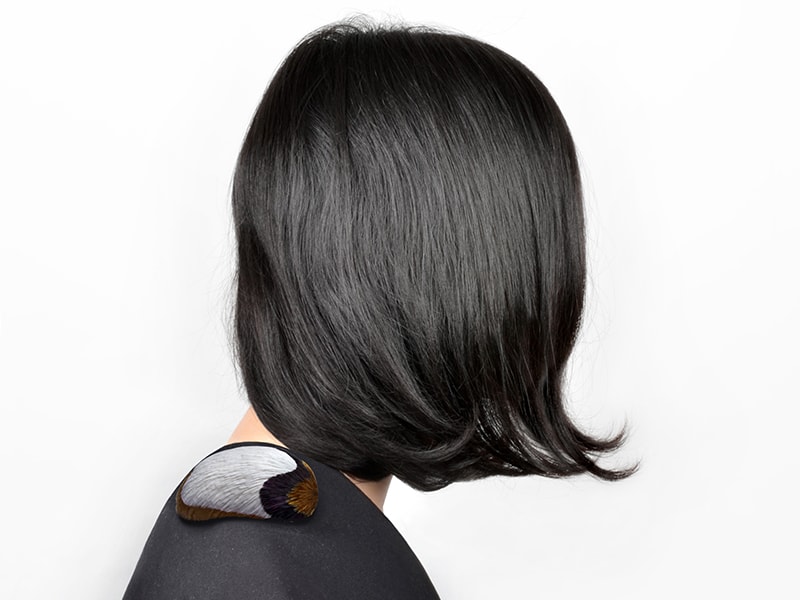 Tell us about the work you applied with.  
Marion Delarue: My work often creates confusion between authenticity and imitation, nature and artifice, referencing simulacrum, false pretenses, and lures.
The two projects I applied with illustrate this idea in different ways.
The first project is the latest piece from my series Parrot Devotees. The idea of artifice and duplicity is embodied here through the very image of the parrot. "Every human being has a parrot on his shoulder (…)," said Cocteau about imitation.
A barnyard fowl swoons with admiration and jealousy over a parrot: the incredibly beautiful bird enjoys a special intimacy with its master, whose shoulder he perches on to converse. In a desire to pass themselves off as the parrot, the poultry birds organize themselves and put together their most beautiful feathers to re-create the illusion of his presence.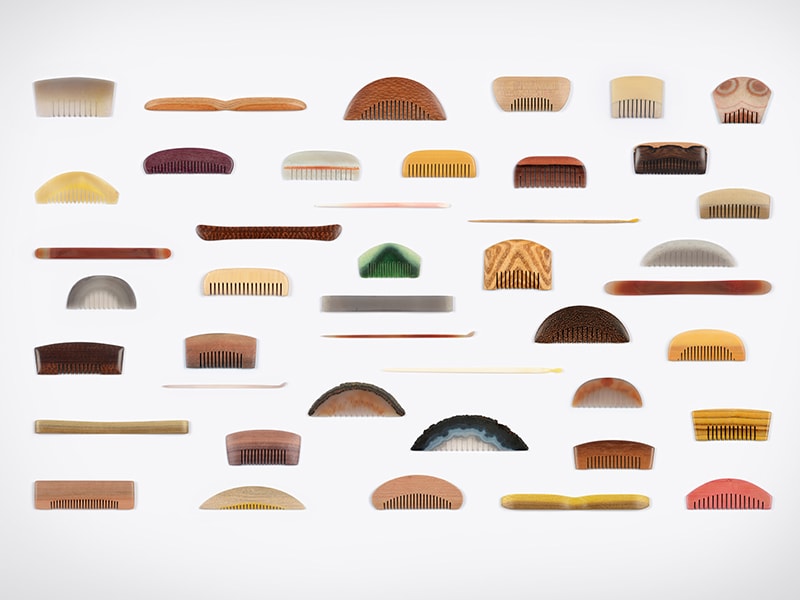 The second project is the fruit of research done while I was in an artist residency at Villa Kujoyama, in Japan, in 2019. During the Edo period, Japanese women used quite specific objects to support their imposing hairstyles: Kushis (combs), Kogais (hair sticks), and Kanzashis (hairpins), whose utilitarian function lessened until they became purely ornamental. Throughout my six-month residency in Kyoto—the heart of refinement in the arts and the cradle of hair accessories—I strived to define the singularities and specificities of these exceptional objects, focusing on the most characteristic quality: the decoration.
This series has been conceived from bone, wood, shell, stone, and horse hoof. These are materials of natural origin traditionally used for making Japanese hair ornaments. (I excluded ivory, coral, and turtle shell for ethical and regulatory reasons.) The aim is to search within these "raw materials" for decorative features inherent to them, to harness their "natural patterns" and their unusual chromatic shades: to reveal the unexpected in the familiar. Playing with the confusion between the natural and the ornamental, the pieces create ambiguity and destabilize the viewer.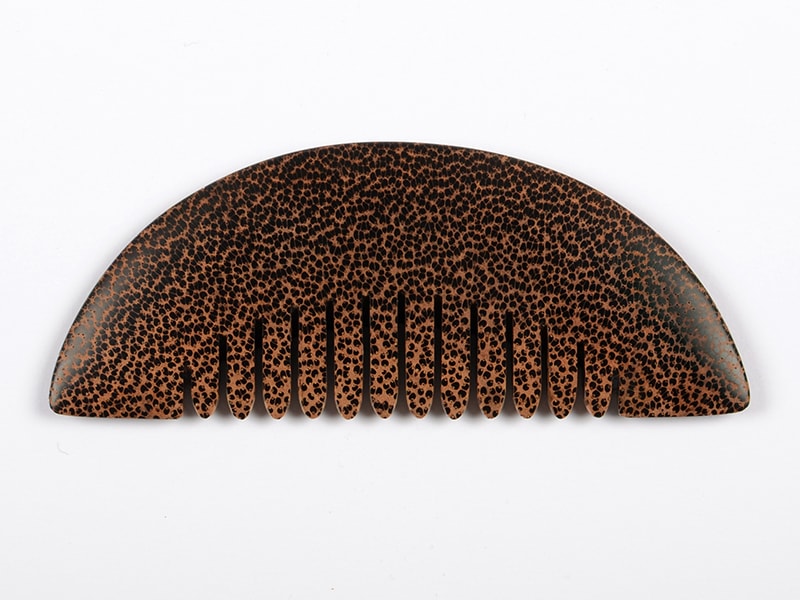 What excites you about the art jewelry field?   
Marion Delarue: Because the field is so niche, every project you run quickly becomes international. Your jewelry friends usually come from all around the world and you need to travel to attend the events dedicated to the field. You wouldn't do much, working only in your own country (especially in France, where the scene is largely under-represented). Funnily enough, despite, or rather because of its size, the playing ground is huge!
Also, I am fascinated by the diversity of materials and techniques used, as well as the creativity I encounter every day. You can never get bored. I think this is quite unique.
Any frustrations that you see or have experienced?  
Marion Delarue: I wish there were more theorists and art critics specialized in the field. I am convinced that they could become an important facet in the process of questioning and understanding art jewelry. They would surely greatly support the expansion and the vigor of the field.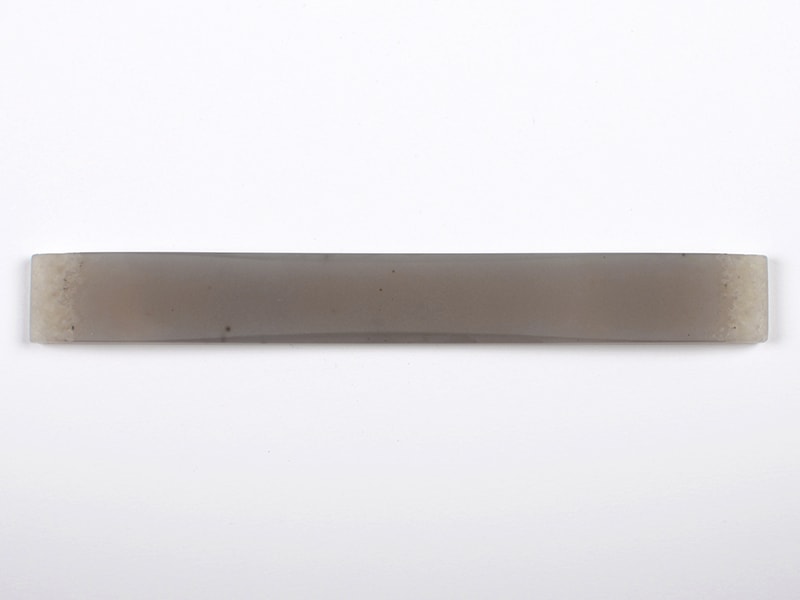 Where do you think the art jewelry field is going? Do you see new and exciting trends?
Marion Delarue: I have the feeling that its exposure and recognition are growing year after year, thanks to prizes such as this one. Sure, there is still education to be done, and I hope the general public will be sensitized to this field like it is to other art fields. But I think we are on the right track!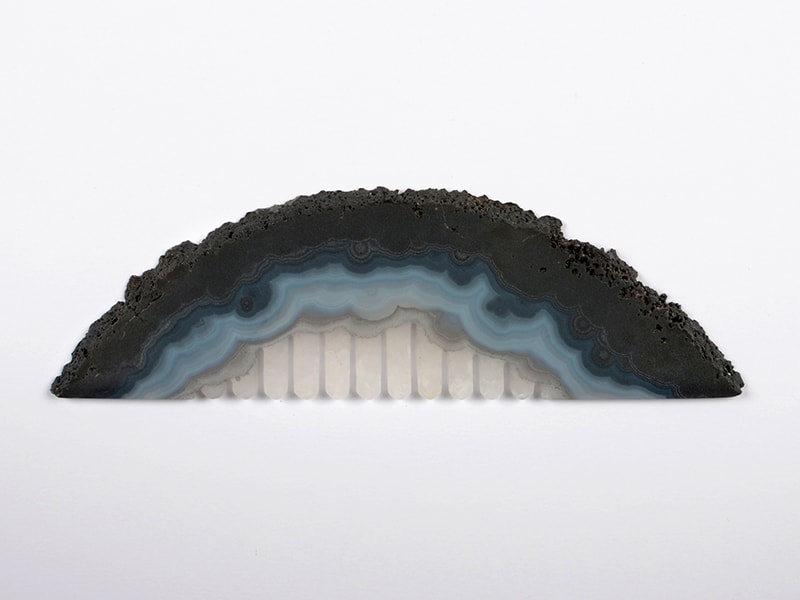 If you could write a master plan for your practice, where would you like to be five years from now?
Marion Delarue: This will probably sound both terribly pretentious and ludicrous if none of this happens, but let's give it a try.
I hope to have my own studio in the countryside around Paris, fully equipped with complex machines inside, and two longhaired goats, a dog, a duck pond, and, last but not least, fruit trees at the doorstep. I hope I'll get a chance to work again in Japan, a country which I found incredibly inspiring. I hope to have an opportunity to go back to New York to research or to exhibit. I hope I'll be part of artist residencies around Europe, particularly in Sweden and in the Netherlands, which I've visited couple of times and where I met incredible people. I mostly hope not to look ridiculous in 2027.