AJF has asked this year's Young Artist Award winner and four finalists to tell us a bit about their backgrounds and their thoughts on the future of the art jewelry field. Their work represents a group of outstanding pieces of contemporary jewelry.
Mallory Weston was chosen as this year's Young Artist Award recipient from more than 100 international applicants. She receives an unrestricted cash award of US$7,500 and will exhibit her work in Platina's booth at Schmuck, in July 2022. Hers is the first of our interviews with the honorees.
AJF's Young Artist Award acknowledges promise, innovation, and individuality, advancing the careers of rising artists. The competition was open to makers of wearable art age 35 and under who are not currently enrolled in a professional training program. Judging was based on originality, depth of concept, and quality of craftsmanship. This year's jurors were 2020 AJF Artist Award winner MJ Tyson (US); collector and gallerist Karen Rotenberg (US); and educator and curator Chequita Nahar (The Netherlands).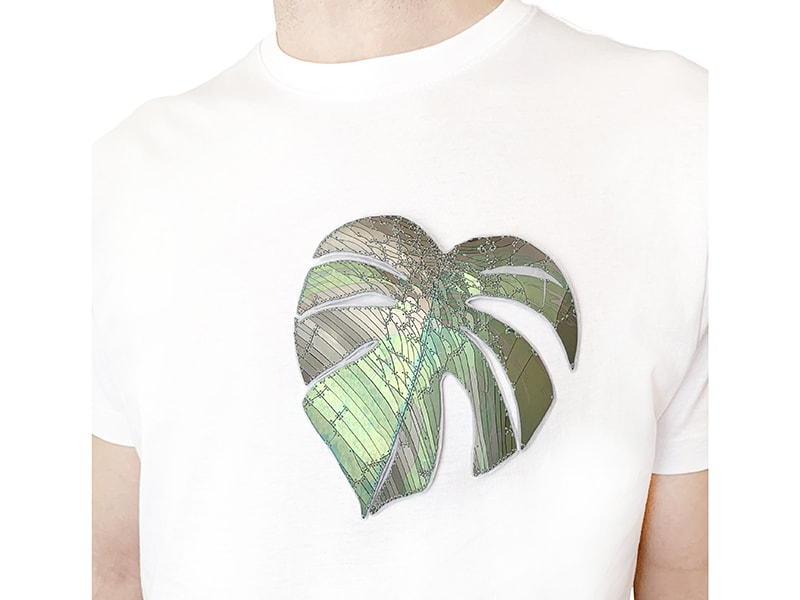 Bonnie Levine: Congratulations on winning the Young Artist Award competition! That's quite an accomplishment! How did you become interested in jewelry? And what inspires your work?
Mallory Weston: Thank you so much to AJF for the honor! I'm an artist and educator located in Philadelphia, PA. I'm a member of JV Collective, a group of seven art jewelers. Our studio is located in beautiful South Philadelphia. Over the years, however, some of our members have relocated to other areas of the country and participate from afar. In addition to my studio practice, I'm an assistant professor in the Metals/Jewelry/CAD-CAM program at Tyler School of Art and Architecture.
I've been making jewelry since I was a kid. But I didn't realize the creative potential of jewelry as an art form until I was a BFA student at The University of the Arts. I originally wanted to go to school for glass. I figured I would enroll in Intro to Jewelry as an elective to try something new. I had Sharon Church as an instructor. I still remember our first class. Sharon demonstrated a technique behind the bench and gave the most enthralling talk about the power of jewelry. After that, I quickly realized I needed to shift my focus and learn more about working with metal.
What does being a finalist mean for you? Do you think it will influence you going forward?
I'm excited and honored to be a part of this incredible cohort of finalists. Hearing everyone talk about their current bodies of work during the AJF Live event was fascinating. Maybe this could even lead to some collaborations in the future?
I think the Young Artist Award will allow me to pursue ambitious new technical and material goals within my work. I've had a few ideas floating around. But I haven't been able to wrangle the resources to bring them to fruition. I would also love to explore project-based and curatorial ventures. JV Collective produced an exhibition in 2020 called In-School Suspension. It was a huge undertaking, but a really rewarding experience. I'm looking forward to working together as a collective to take on another project.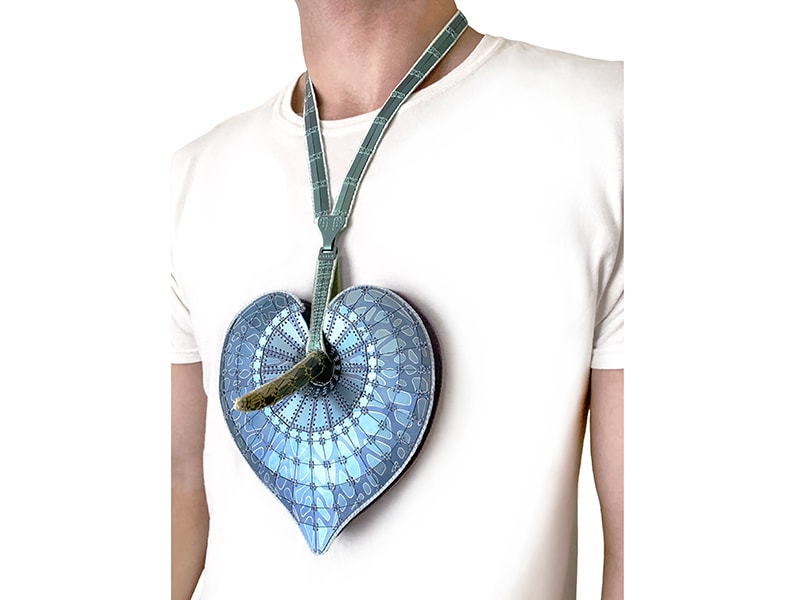 Tell us about the work you applied with. 
In my jewelry, I've been working with depictions of visually striking and rare tropical plant imagery. Aside from their stunning patterning, these are popular houseplants. They have an almost cult-like following and appeal. This body of work began when I was an artist-in-residence at the Françoise van den Bosch Foundation, in Amsterdam. I was subconsciously influenced by Dutch history, drawing parallels between tulipomania and our current cultural moment. This interest was galvanized during the pandemic. I saw how people were becoming more fixated on the nature and growth present within their homes. They developed a new relationship with their domestic environment.
I also explore the connection between nature and technology, both through material and concept. In this series, I work exclusively with titanium. It's frequently used in the consumer electronics and aerospace industries. Anodizing allows me to bring a vivid color palette into my design vocabulary. I can also use it to depict realistic botanical patterning.
I investigate the connection between natural imagery and forms of technology that mediate our existence. Consider plant propagation. With enough care and attention, you can swap cuttings and grow an entirely new plant from a single leaf. Nodes can take root and lead to exponential generations of offspring. This growth mimics the spread of information and virality seen in the online ecosystem.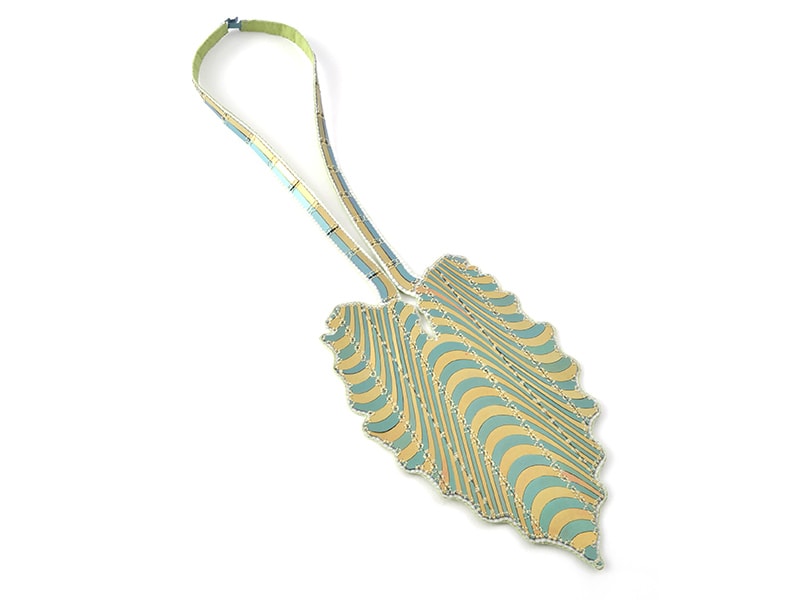 What excites you about the art jewelry field?  
As the pandemic continues to ebb, I'm very excited about reconnecting with the jewelry community, seeing old friends at upcoming events and meeting new people. I look forward to traveling. It's been a long time since I've experienced the sensory overload of Munich Jewelry Week. That will be a great opportunity to see new work. I love the DIY nature of so many exhibitions and projects. That's largely made possible due to the portability of jewelry. The fact that you can fit an entire body of work inside a suitcase allows for so many possibilities. There are so many fantastic examples of how artists and curators have taken advantage of this potential. There's a lot of energy and a will to make things happen.
Any frustrations that you see? 
I think it's important to make the field more accessible for emerging artists and to remove barriers for entry so that more people can participate and find success. Simple changes such as sliding-scale application fees could go a long way in making this happen. It can even be a challenge to just find calls for entry and navigate the submission process when you're still learning about the field. In my own small way, I'm trying to help with this as the admin for the @jewelryopencalls Instagram page. It attempts to broadcast open calls to a wider audience. It's very important to share information and try to bring transparency to these opaque aspects of building a career as an artist.
It's also so heartbreaking to see schools closing their craft programs. My alma mater, The University of the Arts, recently shuttered its jewelry and metals concentration. That was particularly painful and frustrating to witness. There was also the recent announcement that the MA in Critical Craft Studies at Warren Wilson College would close. I hope somehow there's a way to reverse these setbacks. But it's hard to be optimistic when announcements like this are made with an unsettling regularity.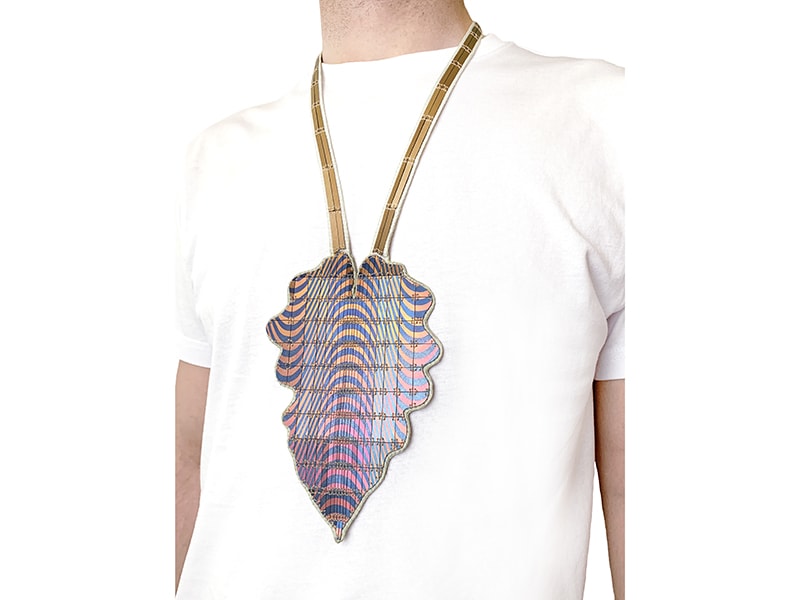 Where do you think the art jewelry field is going? What new and exciting trends do you see?
I'm excited by the way artists are blending the analog and digital within their work to create a hybrid practice. There's a lot of interesting recent work and innovation from artists who straddle this divide. Teaching in the Tyler Metals/Jewelry/CAD-CAM program has allowed me to learn new skills and integrate computer-aided design into my work. I've really gained an appreciation for how these technologies can enhance my process.
If you could write a master plan for your practice, where would you like to be five years from now?
I'm not much for plans. But I'm looking forward to making new things and seeing how my current work will evolve. I have so many ideas for how this series can grow. I think that will keep me occupied for a while.
Thank you again for this fantastic honor!
Congratulations again! Thank you very much.