April 2022, Part 2
Art Jewelry Forum is pleased to share the news that members of our community find noteworthy. Is something missing? The success of this compilation of compelling events, news, and items of interest to the jewelry community depends on YOUR participation. If you're a member of AJF at the Silver level or above, you can add news and ideas to this bi-monthly report by going here. If you aren't a member, but would like to become one, join AJF here.
Listings gathered with assistance from Carrie Yodanis.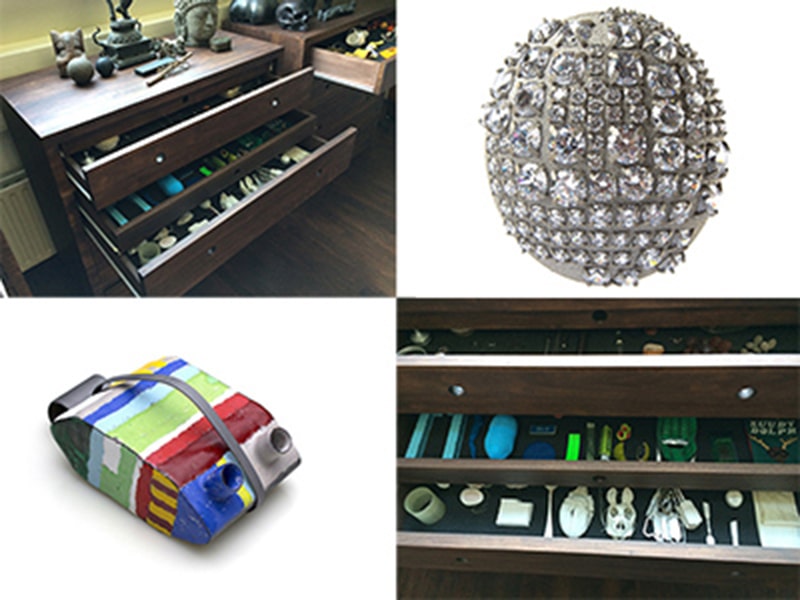 AJF LIVE WITH PIONEERING DUTCH JEWELRY ARTIST AND COLLECTOR RUUDT PETERS!
Ruudt Peters, a pioneering Dutch jewelry artist, challenged traditional definitions of adornment by pushing the boundaries of context, wearability, materials, and presentation. He is also an undeniable collector. Peters says his collection has "no decorations; it's bold and beautiful." You won't want to miss seeing Ruudt's personal jewelry collection—it contains over 300 pieces, each with a story of its own. For a minimum $20 donation, you can be part of this exclusive and interactive AJF Live event, and at the same time you'll help support all of the programming and editorial content you rely on throughout the year. We only ask for your support a few times a year, so we hope you'll help out now. Wednesday, May 4, 12 p.m. EST. Register here.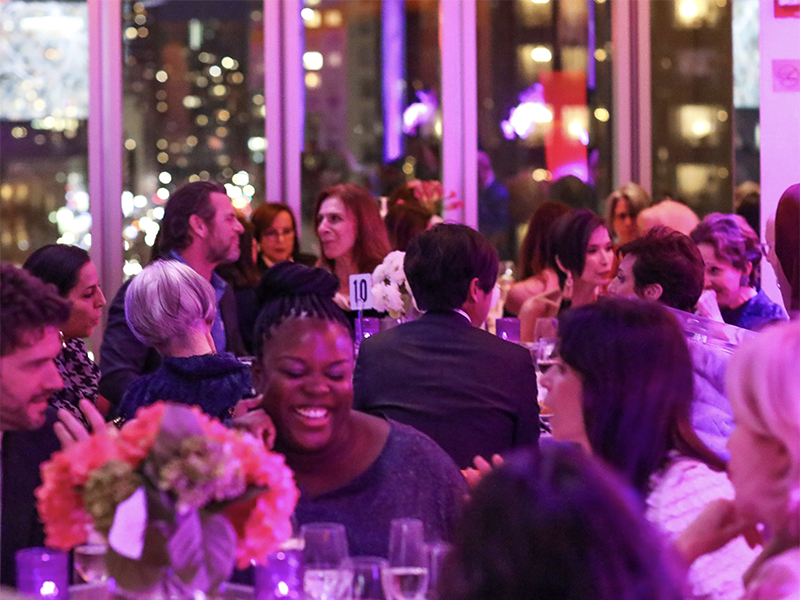 AJF TO BE HONORED AT MAD ABOUT JEWELRY
The Museum of Arts and Design (MAD) presents the 22nd edition of MAD About Jewelry, its annual show and sale of one-of-a-kind contemporary jewelry. The MAD About Jewelry Award is presented to luminaries in the field, including artists, collectors, designers, and advocates for jewelry as an art form. The event kicks off on April 26, with an Opening Benefit honoring AJF for 25 years of raising critical attention for contemporary jewelry, AJF has become the leading voice for art jewelry's advancement, serving to establish and elevate jewelry's contributions to the field of art. For more information about how to attend the Opening Benefit click here.
Continuing from April 27 through April 30, the Museum will be open to the public with free admission to peruse the MAD About Jewelry 2022 sale. This annual show and sale of one-of-a-kind contemporary jewelry benefits the Museum of Arts and Design. The event features more than 40 innovative international jewelry artists who will be on-site to present their collections.
For collectors, connoisseurs, and all who share an interest in the interplay of art and design, MAD About Jewelry provides an unparalleled opportunity to converse with and acquire pieces from some of the most innovative creators in the field in support of MAD's exhibitions and educational programs. Get the details.
FEEL LIKE SEEING A JEWELRY SHOW?
Find these listings and many, many more on our dedicated exhibition page:
FROM OUR MEMBERS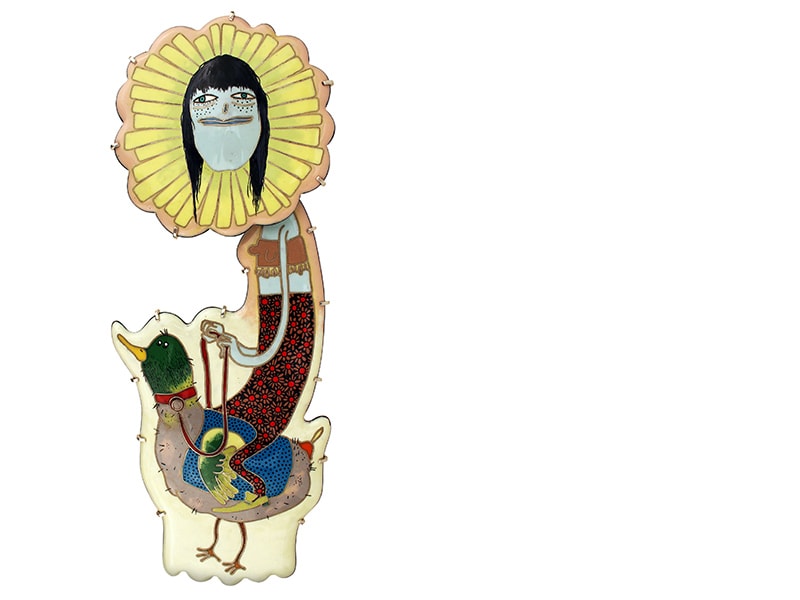 THE ENAMEL ARTS FOUNDATION DONATED 938 ENAMELS TO FOUR MUSEUMS 
The spokesperson for the foundation, Harold B. "Hal" Nelson—who, along with his partner, Bernard N. Jazzar, created the collection-based organization in 2007—says each of the institutions received a representative selection of modern and contemporary American enamels made between 1920 and the present. The Yale University Art Gallery received 141 enamels, Philadelphia Museum of Art got 132, Arkansas Museum of Fine Arts got 458, and the Crocker Art Museum added 207 to its collection.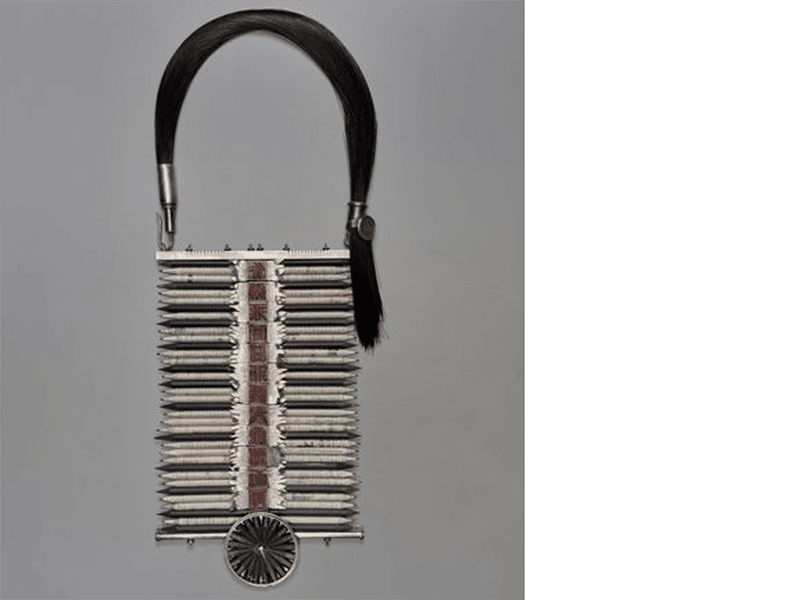 THE SUSAN GRANT LEWIN COLLECTION IS ON VIEW AT YALE UNIVERSITY ART GALLERY
The collector and author recently donated over two dozen pieces of jewelry by artists and makers working in the United States. These are featured in the installation American Jewelry: The Susan Grant Lewin Collection at the Yale University Art Gallery, on view through fall 2022. Learn more.
VIEWING AND READING RECOMMENDATIONS FROM MICKI LIPPE 
"Books: The Book of Negroes and Indigo Girls. Series that I'm watching: Sanditon. Movie that I liked: Move It. Move It was a delightful, upbeat piece. Sanditon I found interesting for its historical fiction," explains Lippe.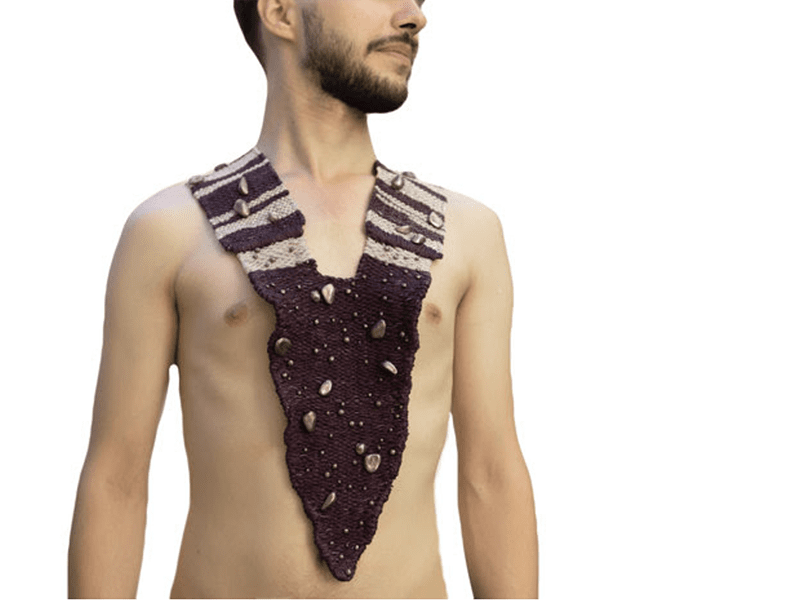 CALL FOR ENTRIES FOR THE THIRD EDITION OF THE FIO CONTEST
AJF member Alice Floriano organized this competition with Nina Lima and Nicole Uurbanus to spread and disseminate art jewelry within Brazil. Only jewelry that relates to the body will be accepted. Only individual artists/students, no jewelry brands. Four categories: National (Brazilians residing in Brazil), Student and Professional; and International, Student and Professional. Contestants must present a series of five pieces, with free typology and theme, that are unpublished or have been produced in the last two years. Jury members: Lisa Walker, Theo Smeets, Astrid Berens, Nina Lima, and Laura Cattani. Application deadline: May 29, 2022. Winners announced June 10, 2022. Info.
WHY MORE IS MORE
Sharon Berman interviewed Jessica Kagan Cushman for the Jewelry Journey podcast. Listen here.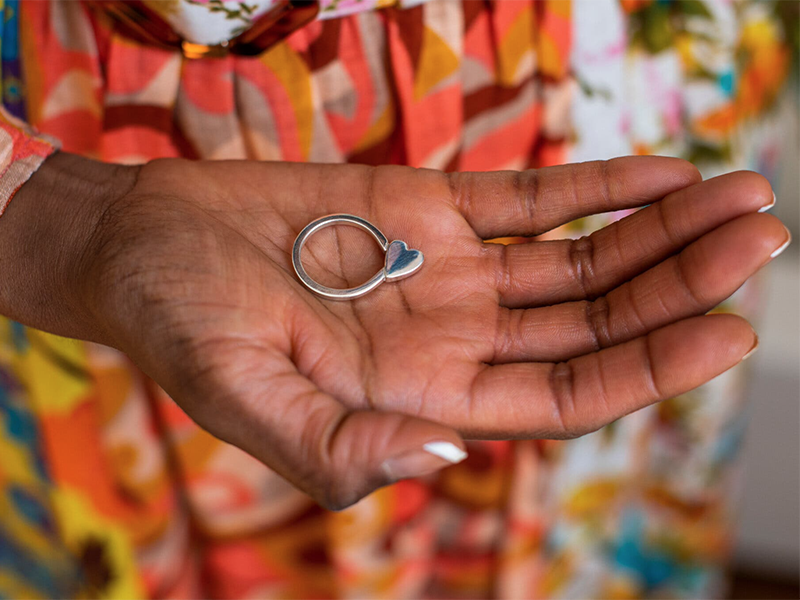 UPCYCLE
The work of Radical Jewelry Makeover, The Jewelry Edit, Lorraine West, and many more are featured in an article about upcycling jewelry in the New York Times! Read it.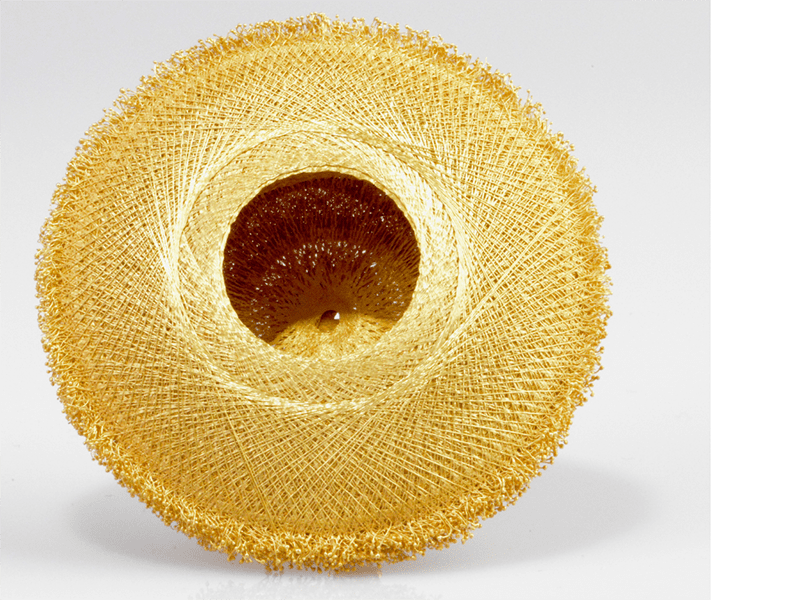 NEW BIENNIAL: ORIZZONTE D'AUTORE, MAY 7–JULY 24, 2022
Conceived by Thereza Pedrosa, the biennial will include a group exhibition, a Giampaolo Babetto retrospective, a lifetime achievement award, book presentations, an artist's talk by Giovanni Corvaja, a guided tour by Eliana Negroni, and several conferences. At the Civic Museum of Asolo, in Italy. Info on Instagram; museum website.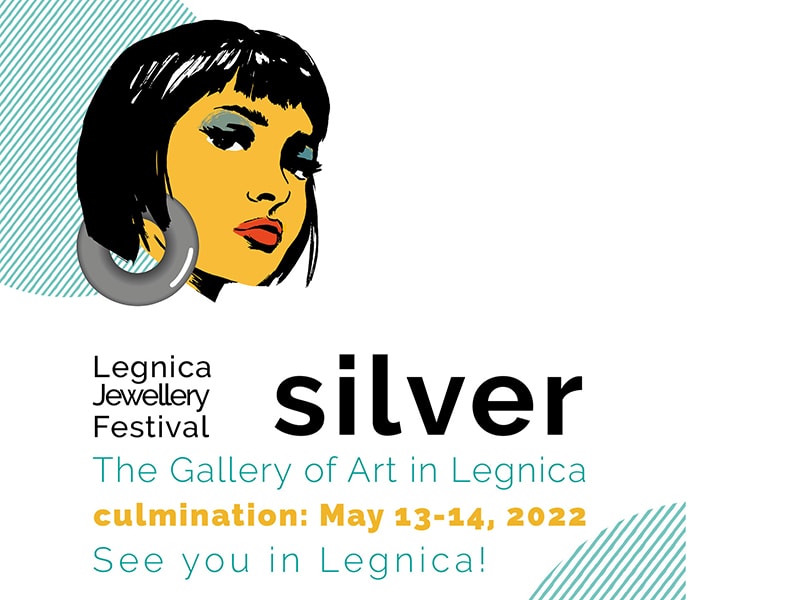 LEGNICA JEWELLERY FESTIVAL SILVER TO TAKE PLACE NEXT MONTH
The next edition of the Legnica Jewellery Festival SILVER will take place in May 2022. The most important event of the festival is the 30th International Jewellery Competition TOUCH. The festival also features numerous individual and collective exhibitions. Within the exhibition series About the Artists, Silver Schools and Debuts, the organizers present both well-known artists with a rich artistic output and students of art colleges studying jewelry design and creation. The culmination of the event will take place in Legnica, Poland, on May 13–14, 2022.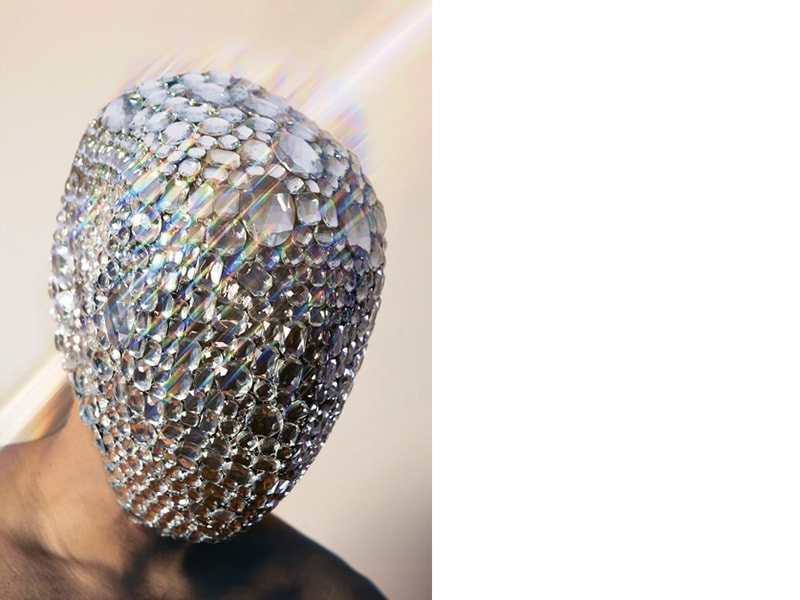 JEWEL.ROTTERDAM WILL TAKE PLACE MAY 20–22, 2022
30 Rotterdam-based jewelry designers and students will show during the Art Rotterdam Week at OBJECT in the HAKA-building in the M4H section. See unique handmade pieces, classic, and independent work in highly diverse styles with a rich variety of materials. For the occasion, everyone has designed a piece for men. In conjunction, lectures about jewelry for men will be given at Phoebus•Rotterdam by Suzanne van Leeuwen (jewelry conservator at the Rijksmuseum Amsterdam) and fashion designer Gary Symor (on May 19); and Liesbeth den Besten and goldsmith Iwan Klein, who specializes in signet rings (on May 21). The lectures start at 7:45 p.m. and are free but you must register in advance. More info. Questions? Email AJF member Karin van Paassen.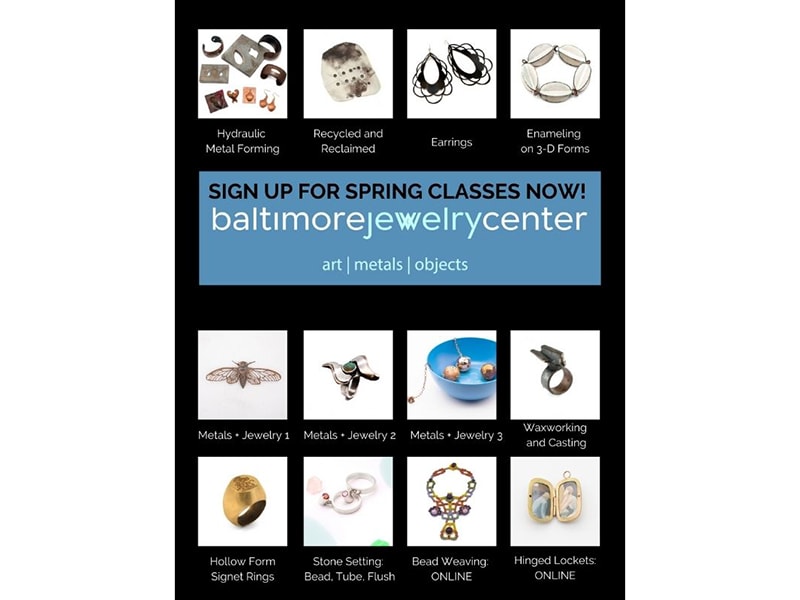 SPRING CLASSES AT BALTIMORE JEWELRY CENTER 
Stretch your creative muscles this spring and take a class with the Baltimore Jewelry Center. The Spring Session course listings are live on their website and available for purchase. Spring classes start April 11 and run through the end of June. Don't miss the online classes for folks living outside the Baltimore region, too!
OPPORTUNITIES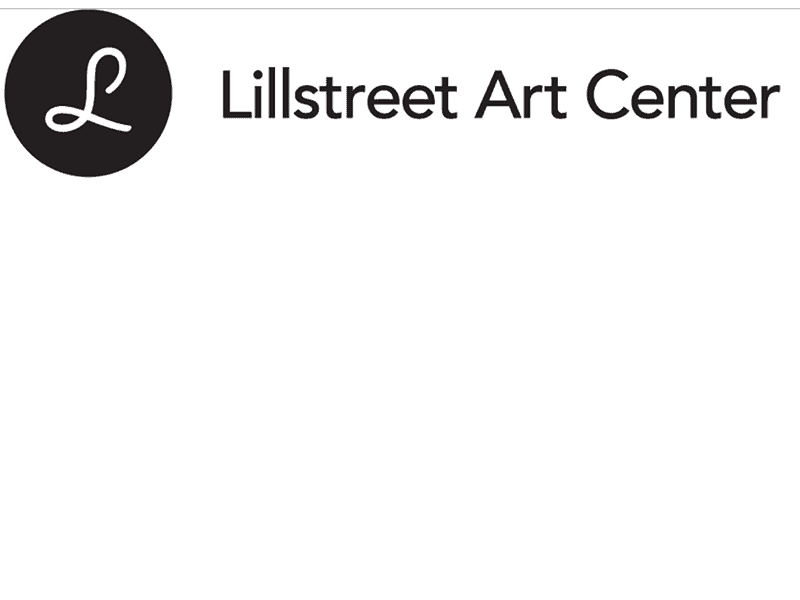 BIPOC SCHOLARSHIPS FROM, AND RESIDENCIES AT, LILSTREET ART CENTER
The art center, in Chicago, has a biannual merit-based scholarship to support the creative development of emerging and established BIPOC artists working in Chicago. Application deadline: May 1, 2022, for Fall. Lillstreet also seeks highly skilled artists in metalsmithing for a year-long residency beginning September 1, 2022–August 31, 2023. Application due: May 9, 2022. More info.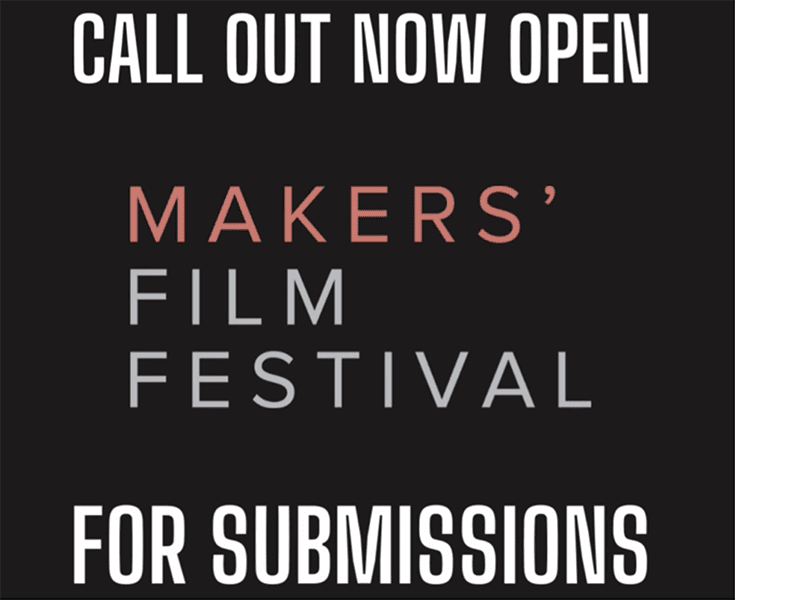 CALL FOR SHORT FILMS ABOUT OR BY MAKERS
The Makers' Film Festival screens shorts that demonstrate the creativity, skills, lives, and stories of craftspeople and makers from around the world. Films can be 10 minutes max and need not be biographical. They'll be compiled into one long feature film to be shown in cinemas across Australia in 2023. Entry deadline: September 30, 2022. Info and submission form.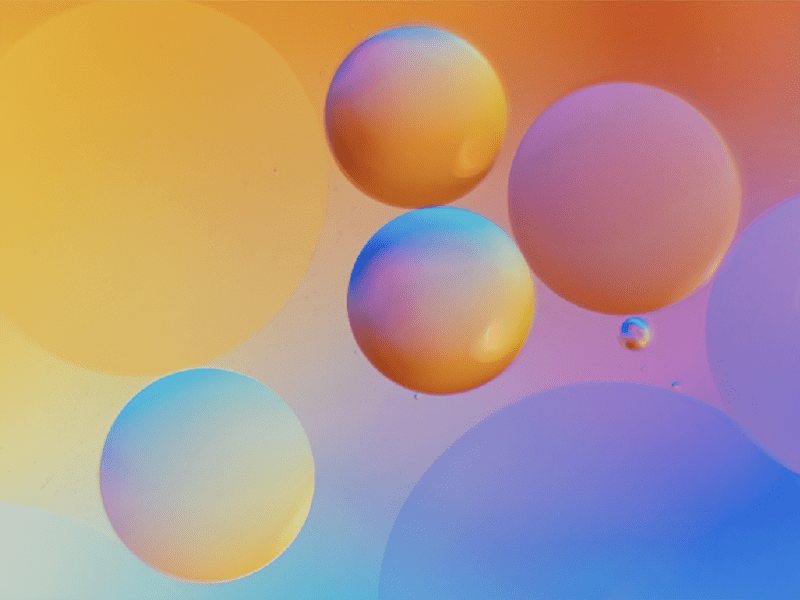 CALL FOR ENTRIES
The Dezeen Awards includes a category for wearable design: any product worn on the body including clothing, footwear, eyewear, watches, and wearable tech. Deadline: June 1, 2022. Info.
PAGES
I Fear for This Boy: Some Chapters of Accidents, by Theo Fennell. In this funny autobiography, the British jewelry designer recounts his journey from the depths of financial despair to the glittering world of the rich and famous. Fennell's jewelry has brought pleasure to thousands, and this book will bring pleasure to millions, says its publisher, Bloomsbury Press. But oddly, they didn't choose to feature any of it on the cover.
INTERESTING LINKS
QUESTLOVE SAYS COLLECTING IS AN ACT OF DEVOTION AND CREATION
"I have been collecting things for as long as I can remember," says the musician, DJ, and director. "As a very young child, when I listened to music, read interviews, or watched movies, they lingered in my memory, and I didn't want them to leave me. Eventually, I got to thinking about the physical objects that brought me those experiences — vinyl records, print magazines. Collecting those items became a way to prevent the past from slipping away. A collection starts as a protest against the passage of time and ends as a celebration of it. My collection sprang up like seeds in a flower bed, and I can only guess at the first seeds based on the flowers I see now." Read the article in the NYT.
NFTs HAVE MADE THEIR WAY TO JEWELRY
Virtual jewelry—do you get the point? If so, please explain it to those of us who don't!!! Read the article.
SPOTLIGHT ON KENYAN JEWELER AMI DOSHI SHAH
Louisa Guinness said of her work, "You probably only want to wear one piece at a time because it's so strong." See for yourself.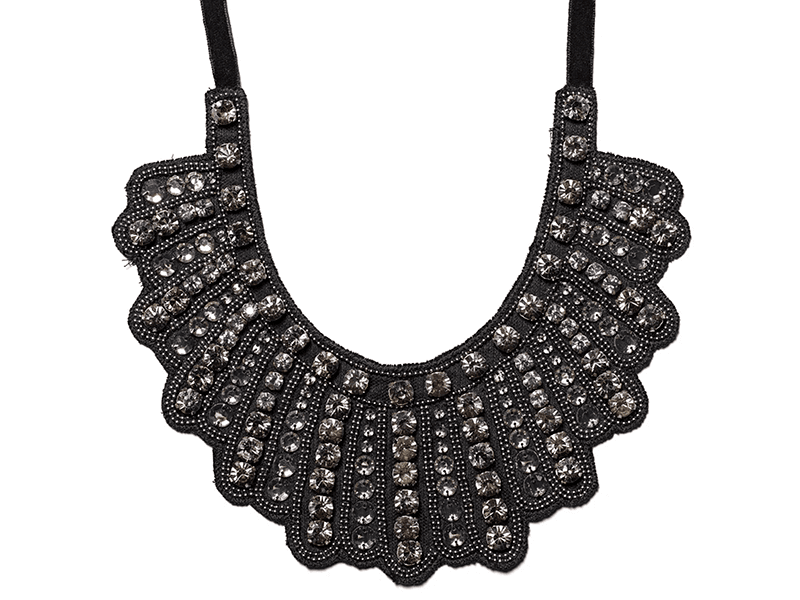 RUTH BADER GINSBURG'S "DISSENT COLLAR" DONATED TO THE SMITHSONIAN
The US Supreme Court Justice wore this piece of jewelry on days when she gave "powerful and pointed opinions at odds with the Supreme Court's majority," explains the New York Times. Read the article.
ONE OF THE FIRST UKRAINIAN REFUGEES IN THE US IS A JEWELRY DESIGNER
Her name is Eka Koliubaieva. She and her two kids have been staying with hosts in Northern Virginia since March 8, 2022. Listen to the news story on NPR.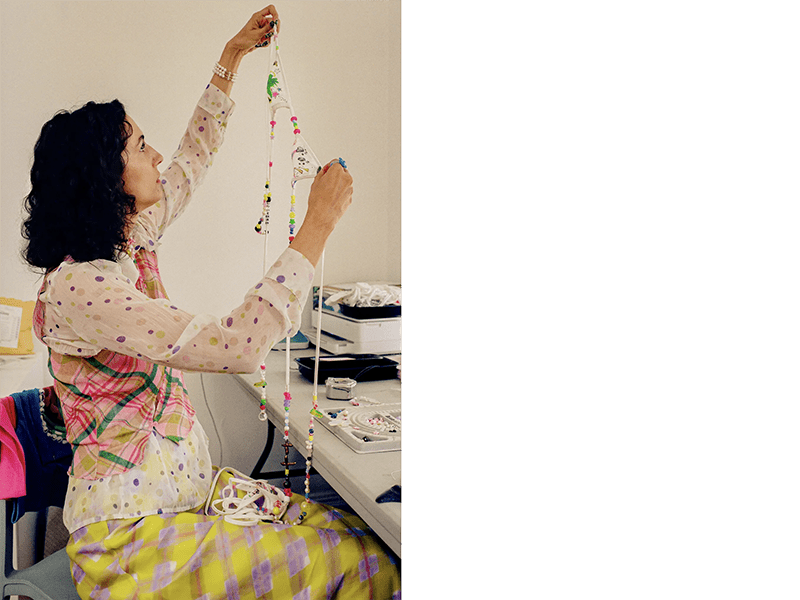 IAN CHARMS DRAWS YOUNG SHOPPERS WITH ITS CHARM NECKLACES
Gen Z shoppers like jewelry with personality, says an influencer. Eccentric, D.I.Y.-leaning jewelry blew up during the pandemic. Necklace beading tutorials became popular on TikTok. Ian Charms has capitalized on the trend. It's an if-you-know-you-know accessories label that has been worn by celebrities including Dua Lipa, Justin Bieber, and the Kid Laroi. Learn more.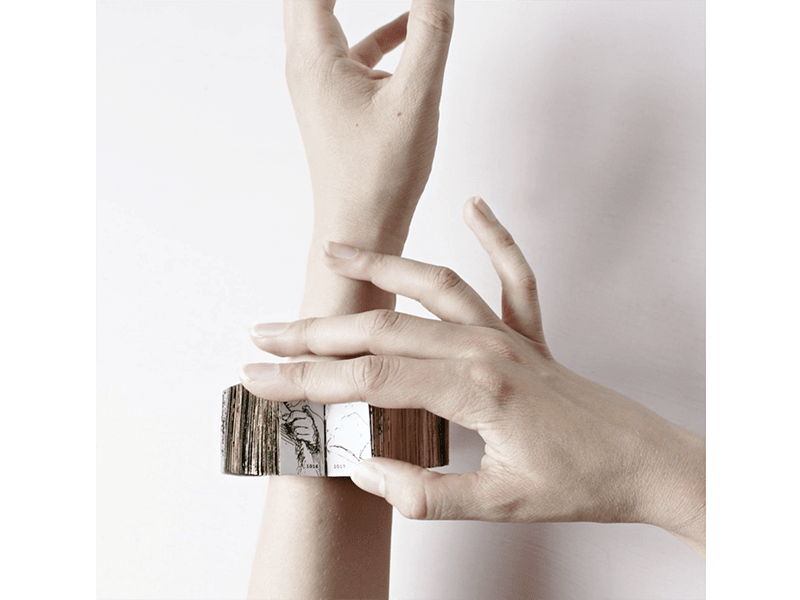 WEARABLE "BOOK BRACELET" MADE OF 1,400 PAGES OF REMBRANDT DRAWINGS
Colossal recently wrote about a bracelet by the Amsterdam duo Lyske Gais and Lia Duinker. It packs a large collection of sketches around the wrist. Read about it.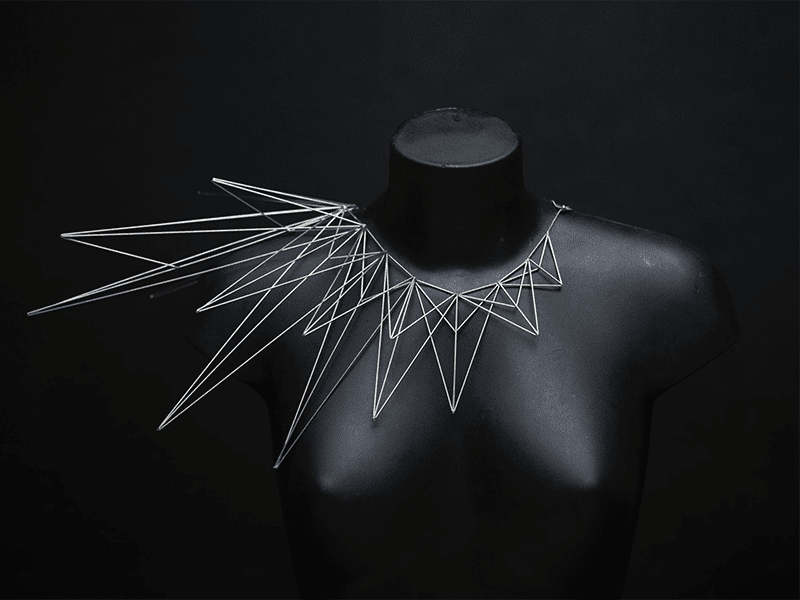 STRIPS OF METAL AND SPAGHETTI CREATE ARCHITECTURAL COLLARS AND HEADDRESSES
Another one from Colossal, this one featuring Alice Pegna, who focuses on the relationship between individual components and how a larger framework responds to its environment. See more.
THE INDIAN NECKLACE THAT MEANS MARRIAGE
The mangalsutra, a pendant necklace tied around a Hindu bride's neck during the wedding ceremony, symbolizes the bond between the couple and the bride's new status as a married woman. Find out more.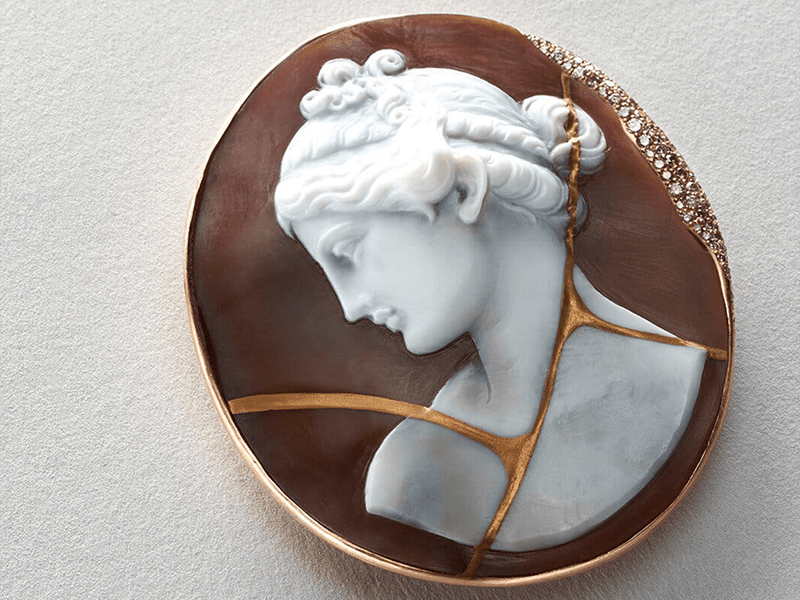 KINTSUGI: NOT JUST FOR POTTERY ANYMORE
The traditional Japanese technique used to mend cracked pottery, which brings attention to the break, is now being used for repair and design in jewelry. Learn more.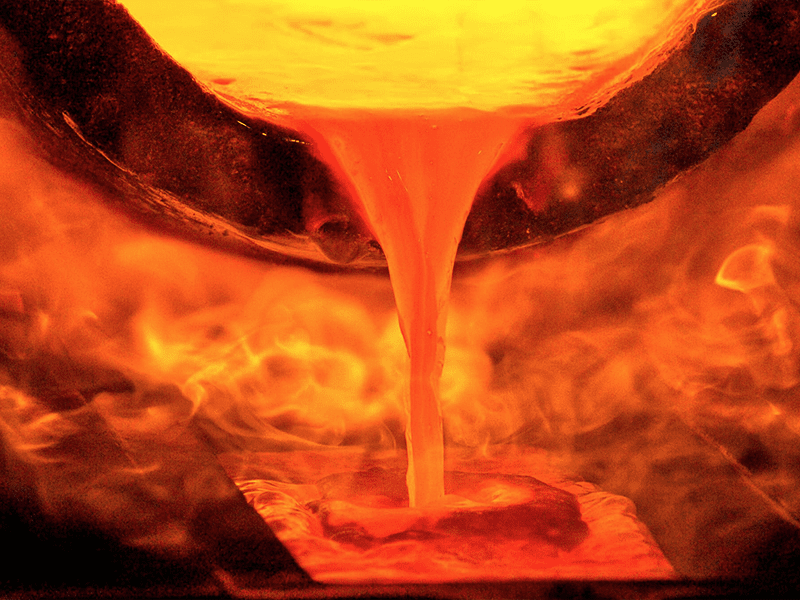 SINGLE ORIGIN—AND WE'RE NOT TALKING SCOTCH OR COFFEE BEANS
Single Mine Origin, or S.M.O., gold is an industry standard created by a British refinery to share source information between large-scale gold mines and the jewelry market. Find out about it.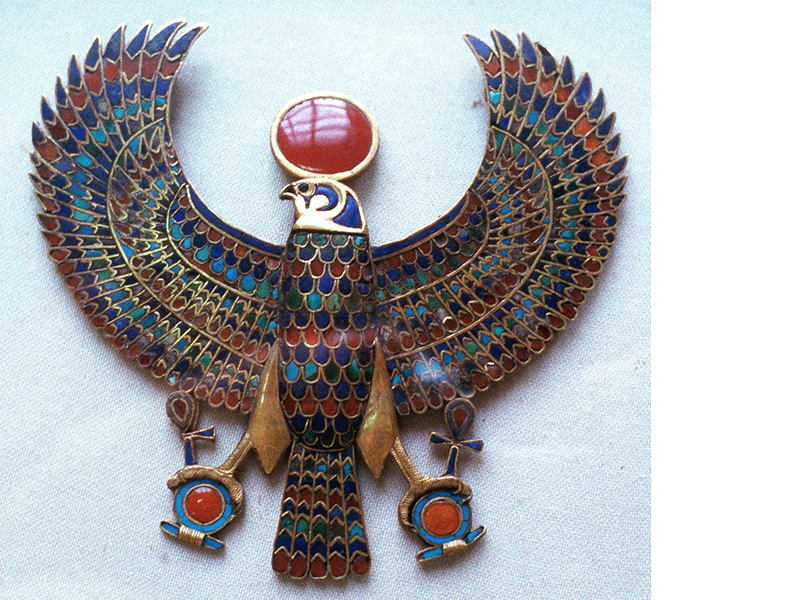 EGYPTIAN REVIVAL STYLE
The timeless appeal of Ancient Egyptian jewelry. See stunning pieces.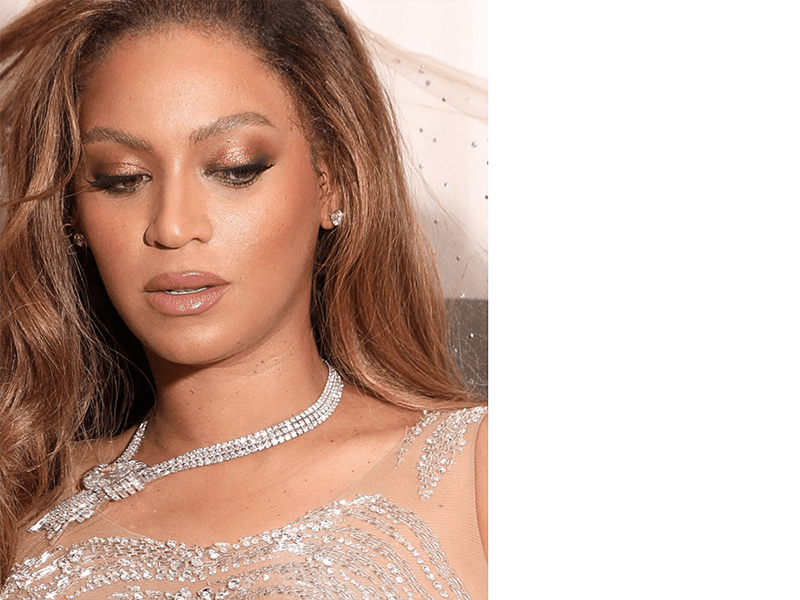 BEYONCÉ DONS ANOTHER COSTLY NECKLACE
A few months after becoming the fourth person and the first Black woman to wear the Tiffany Diamond, Beyoncé became the first person to wear Tiffany's most expensive necklace, The Historic 1939 World's Fair Necklace. She wore it to an Oscars after-party. No word on whether Will Smith—or anyone else—smacked her.