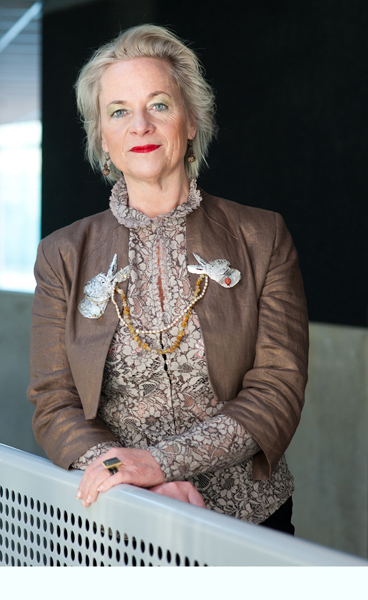 Susan Cummins: Could you describe CODA and its mission in the Netherlands for me?
Carin Reinders: CODA Museum is an amalgamation of the Historisch Museum Apeldoorn and the Van Reekum Museum. It comprises a library, an archive, and a museum.
CODA's contemporary art collection is based on the collection that the former Van Reekum Museum had been building up since 1978. It is subdivided into several smaller collections: paintings, sculptures and graphic art by Dutch and international artists, bookplates, artist's books, and of course the jewelry collection, one of CODA's spearheads.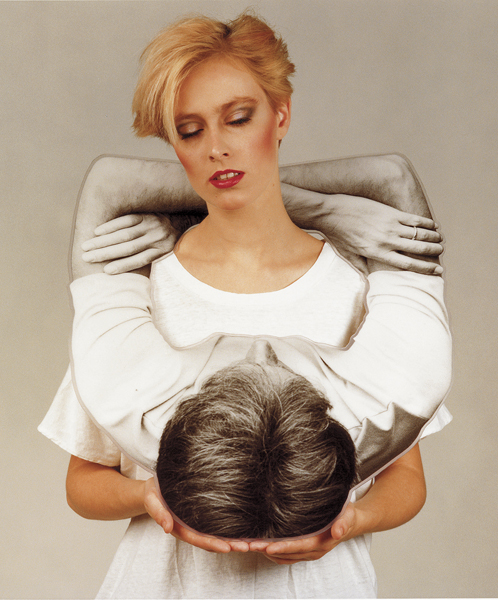 In addition, CODA organizes events like Sieraden met een verhaal (Jewelry With a Story). Sieraden met een verhaal ties in with CODA Museum's special focus on jewelry and modern jewelry design. Every year, CODA asks a young jewelry designer to design and make a jewel for this event. The conditions are that the jewel should be wearable, suitable for both men and women, and it must carry special meaning. CODA started Sieraden met een verhaal in 2005 with the aim of getting a broad audience interested in modern jewelry design. The invitation and assignment are meant as encouragement for the young artists. The presentation of the jewel and its inclusion in CODA's collection is also a unique opportunity for a young designer.
CODA's jewelry collection does not only give an impression of developments in jewelry design, but also shows how the relationship between the jewel and visual art, fashion, and design has developed over the past decades. With thematic exhibitions and monographic presentations, CODA Museum continuously charts these developments. CODA's jewelry collection consists of 5000 objects.
Because CODA not only encompasses an archive but also a library and a museum, it is able to focus attention on modern jewelry art and on its own collection from ever-changing angles. CODA has been collecting, adapting, and opening up the archives of jewelry designers like Onno Boekhoudt, Nicolaas Thuys, and Chris Steenbergen since 2003.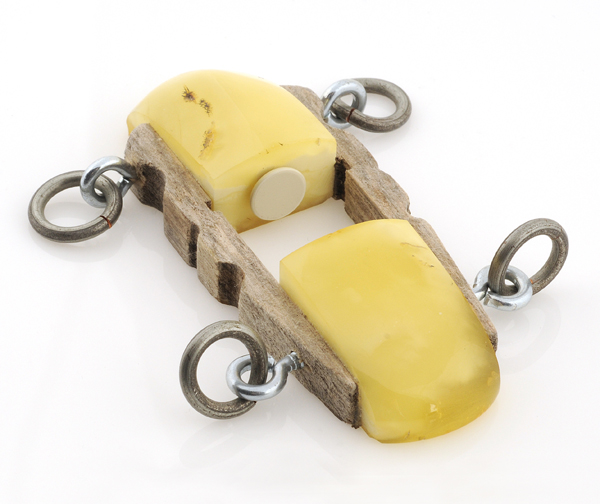 Please tell me about yourself and your role at CODA.
Carin Reinders: I was born in 1959 and studied art history and archaeology at the University of Utrecht. After several years of working as a policy officer of fine arts in Almelo and a year as an art history lecturer at the Academy of Fine Arts in Enschede, I became director of the Stedelijke Musea Zutphen (Cultuurhistorisch Stedelijk Museum and Museum Henriëtte Polak) in 1987, at a relatively young age. In 1996, I moved to the south of the Netherlands to become director of the Dutch Textile Museum in Tilburg. In 2002, I was appointed director of CODA.
Besides work, I have many other interests. I sing in a classical choir in my spare time, for instance. I live in Apeldoorn, am married, and have two daughters, Elizabeth and Beatrijs.
The museum has staged a series of fascinating contemporary jewelry exhibitions in the past years. Do you intend to continue organizing these kinds of shows in the future?
Carin Reinders: Most certainly! It is marvelous to be able to put such outstanding pieces on show, not only CODA's but also jewels from other museums or private collections. For our visitors and those interested in art jewelry, it is often a unique opportunity to see extraordinary pieces. Some of these exhibitions are travelling ones and others I curate myself.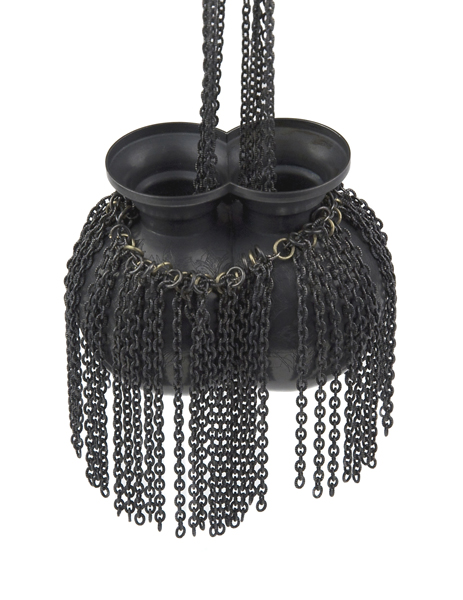 Carin Reinders: Both. A mix of what I think is important to show our audience and what others have already put together is best for both CODA Museum and its visitors.
CODA has quite an extensive jewelry collection already and I understand you plan to go on collecting. What is the focus of the collection?
Carin Reinders: It is essential for CODA to have a collection that documents developments over time but also shows the connection with other art disciplines and design. Sometimes that involves managing and preserving a legacy of significant art-historical value, like that of Onno Boekhoudt; at other times it means investing in a piece like Vanessa Tickle's $250.00 US Dollars Necklace, a recent acquisition, and the story it tells us about the times we live in.
Does the museum show other kinds of art in addition to jewelry?
Carin Reinders: It certainly does. CODA Museum always stages at least four exhibitions simultaneously. These fit in with our collection policy and show modern, contemporary visual art in all its disciplines. Until September 2014, we hosted the exhibition The Force of Nature—Visual Art and Jewellery Inspired by Trees and Wood, which I co-curated with guest curator Ward Schrijver. We put together a very diverse exhibition with works by 39 artists. Reinventing Nature, a retrospective of jewels made by Terhi Tolvanen that were also inspired by the theme of nature, was part of this exhibition. The Force Of Nature offered a wide selection of works with nature as their starting point or theme. The work shown was made in the Netherlands or by Dutch artists in the last three decades, with an emphasis on the past decade. The poetic and aesthetic, as well as the metaphorical and emotionally charged, aspects of the theme were addressed. The exhibition included a great variety of media. It combined paintings, drawings, sculptures, installations, photography, and jewelry. The jewel as an independent, artistic medium—one of the spearheads of CODA's collecting policy—was present in the retrospective of Terhi Tolvanen.
In the United States, several collectors have donated large collections of jewelry to major museums. Have you ever received a substantial collection from a Dutch collector?
Carin Reinders: We have indeed. CODA Museum recently received a collection of artist's jewelry of great art-historical value from art lover and collector Ronald Kuipers (1958–2014). This donation is a unique addition to CODA Museum's modern and contemporary jewelry collection.
Ronald Kuipers's donation includes a number of early and recent jewels by Evert Nijland. As Nijland is already represented in CODA's collection, this is a great addition. Kuipers also donated work by Dutch artists and designers Felieke van der Leest, Jantje Fleischhut, and Ruudt Peters. The donation also meant that CODA could add three beautiful pieces by Sari Liimatta and two works by Mark Monzó to its collection in one stroke. In addition, CODA added works by Helen Britton and Tobias Alm from the donation to its collection.
Ronald Kuipers loved the beauty and the story of every piece of art. He wanted to share this with the widest possible audience and therefore had already donated artworks to various museums while he was still alive. After his death earlier this year, his family unanimously decided that his art collection should be added to public collections through donations. When it came to the jewelry collection, CODA Museum was the obvious choice, given the fact that CODA owns the largest collection of modern and contemporary artist's jewels.
Thank you.
Carin Reinders: My pleasure!