These brief essays, written by Damian Skinner, Benjamin Lignel, and Namita Gupta Wiggers, dip into some other important ideas in art jewelry. They are excerpted from Skinner's book Contemporary Jewelry in Perspective.
The Body as a Living Display, by Damian Skinner
In terms of contemporary jewelry, the space of the body is not so much a physical destination as it is a reference point and a vehicle. The body functions simultaneously as a platform or a vacancy poised for adornment, a space and an environment in which pieces of contemporary jewelry deliberately do not blend into the wearer's body. The history of contemporary jewelry can be summarized as a sequence of movements that swing, pendulum-like, between embracing and rejecting the possibility of wearing the jewelry object, and thus challenging the collective understanding of how jewelry has to relate to the body.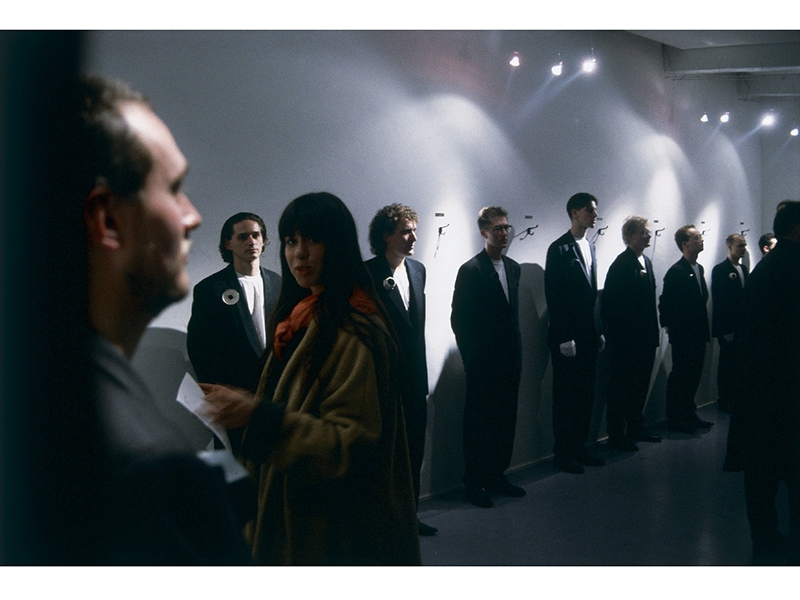 Arguably the body is the most challenging site in and on which to appreciate any artistic object, because on a living display there's little ability to control the conditions of presentation and reception. The space of the body complicates perception but activates objects in a transformative way. Considered from the point of view of the body, contemporary jewelry becomes something that's not merely an image or a three-dimensional sculpture but a conceptually driven artwork that can move fluidly between spaces and can both carry and create meaning through such travels. ▲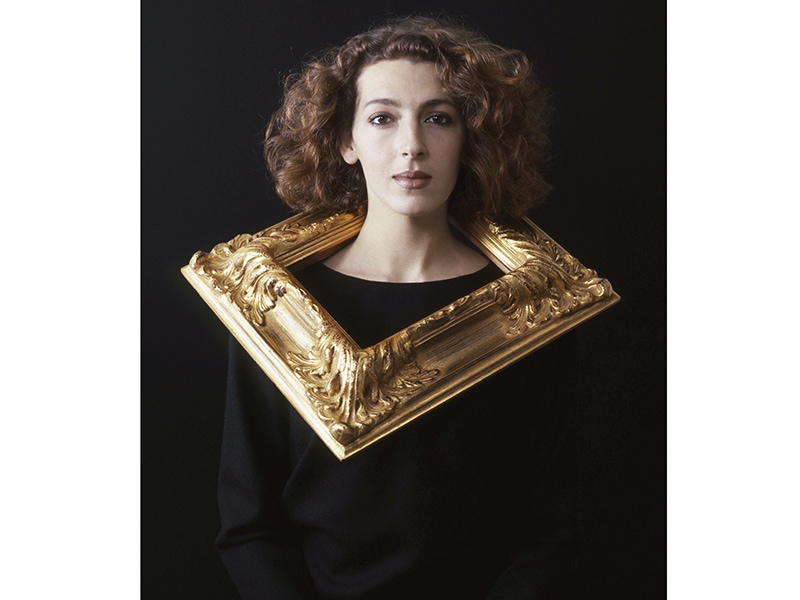 The Body as a Contested Site, by Damian Skinner
The body as a site for jewelry raises a number of questions about adequacy (or the relationship with the tradition of body adornment), dependence (or the possibility of use and personal meaning) and even incompatibility (the tension between autonomous or applied object). Because it's a critical, questioning practice, contemporary jewelry puts the body in question, both as the "natural" site for jewelry and as a problematic, portable host.
The body is a contested but irreducible site where individuals can make statements about their identity. Not only jewelry makers but also fine artists and fashion designers are aware of the existential, aesthetic, and political dimensions of the body as a theme.
One could ask which body is the subject of contemporary jewelry, as well as suggesting that the body is a space that remains indispensable to the field precisely because it represents the intersection of the physical body and various conceptual and social forces. When worn, jewelry adorns and socializes the body, mediating its encounter with society. Questions regarding whose body, which body, and from where the body originates are open arenas for contemporary jewelry to explore in the next decades. ▲
The Skill Trap, by Benjamin Lignel
Skill is part of the magic of craft: an affirmation of virtuosity and an appeal to myth. When embarking on a new project, makers enter a deliberation with available techniques. They throw questions at the work in progress and modify their plan of attack according to its responses. Skill thus describes a maker's technical repertoire as well as the capacity to successfully overcome unexpected and unknown technical obstacles. It's part ruse, part accumulated knowledge.
The rebuttal of a skill-based definition of craft in the 1990s prolonged the critique of preciousness leveled at conventional jewelry three decades before. Its point was to distance contemporary craft from the time-intensive techniques that once defined it. Producing low-tech (or no-tech) work meant leveraging the tension between conventional forms and unconventional methods in order to expand the definition of artistic skill and encompass new forms of competence: transgressive appropriation, assemblage, co-production, conceptual work. A ring by Karl Fritsch using a claw setting but cast from barely shaped putty is thus both technically coherent with the tradition and completely at odds with its ambition. It's at once radical and reactionary.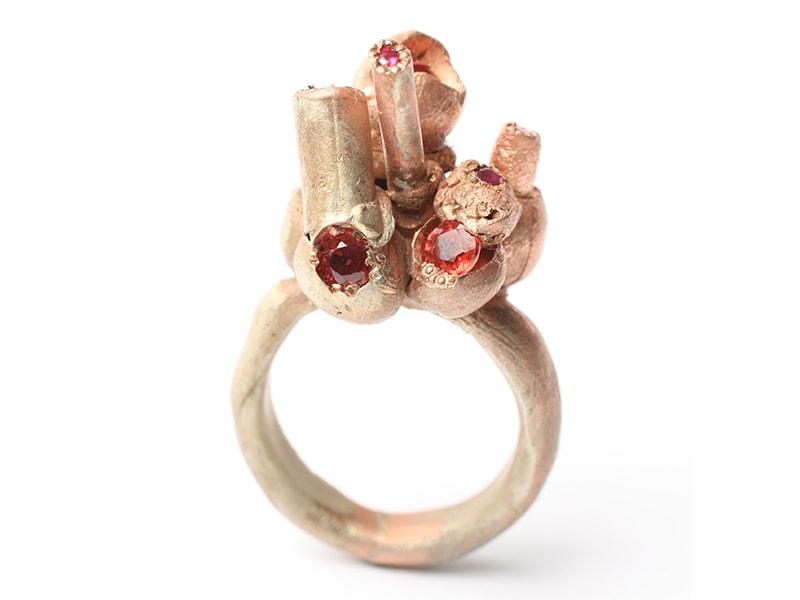 Often called upon to describe a meaningful difference between those who make with their own hands and those who do not, between the intentional and the formless, skill has become a rallying call for a certain branch of craft. It's a refuge not only because it makes good on the promise that craft objects and practices are fundamentally tied up with manufacturing competence, but also because its evaluation appeals to our sense of wonderment rather than the arbitration of specialized critics. Skill is simply a more accessible quality than is artistic merit. ▲
Art Jewelry Between High and Popular Culture, by Damian Skinner
Jewelry accompanies the individual onto the street and into the crowd. It's in the space of the street that jewelry operates in the tension between the personal and the public, at once an object of private use, and an object with an immense capacity to interact and seduce.
As a space, the street has both negative and positive connotations. The street is where objects leave social life, to be thrown into garbage bins or washed down gutters. To live on the street is to occupy the lowest rank of society. But the street is also a positive field of social interaction, where individuals emerge from their private spaces to mingle, parade, and connect with each other. The street is the home of popular culture, the place where people can shape and display their identity through acts of consumption, affiliation, activism, or leisure.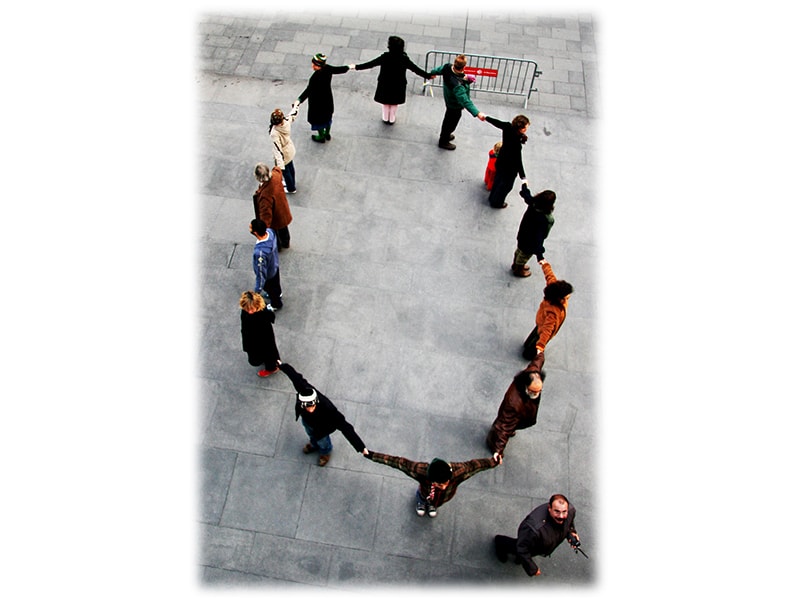 Jewelry plays a key role in these acts of identification, from the piercings of youth cultures to the showing off of bling and luxury jewelry by rappers and bankers alike. The street can be a carnivalesque space where existing order is upturned. Unlike the tightly controlled and copyrighted clothing brands found in shopping malls, street fashion is largely unauthored, just like stencil art or graffiti. The domain of street jewelry extends from cheap objects like badges and buttons to so-called ethnic souvenirs, the simplified versions of traditional, non-Western jewelry sold in street markets.
The street hosts both amateur and professional practices in a nonhierarchical manner. Contemporary jewelry does circulate in this space to a limited degree when it's discreetly displayed in gallery windows or worn by members of the contemporary jewelry scene. However, though objects like ready-mades might be sourced from the street, in the gallery they become art objects through a strict separation from their roles in the world outside. The gallery or museum as a "white cube" frames the art inside as distinct from street life beyond its walls. ▲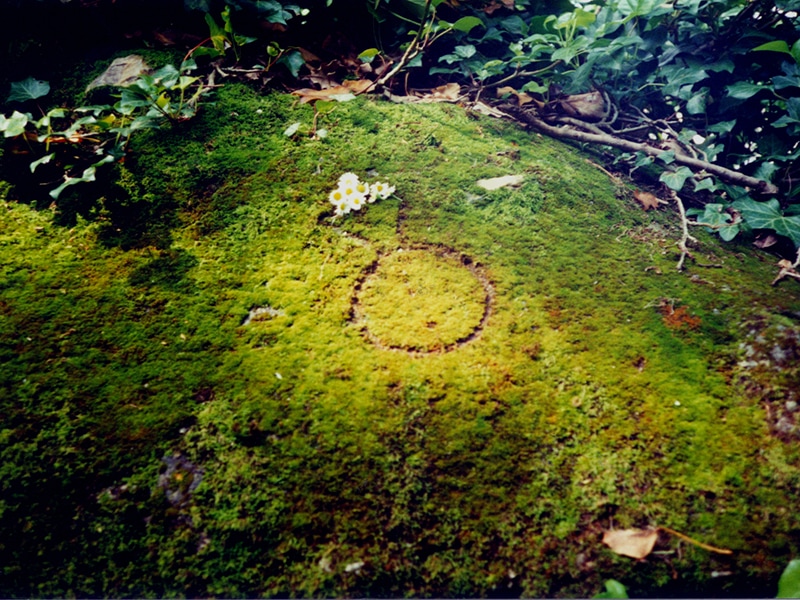 Inheritance [and Art Jewelry], by Namita Gupta Wiggers
Jewelry has long served as primary evidence of wealth and status throughout global cultures. From a dowry delivered by a father to secure his daughter's future to polite Victorian-era references to male genitalia as the "family jewels," connections between jewelry and inheritance are gendered and familial. Each successive generation bears the responsibility of stewardship, as proclaimed in recent ads by a luxury watch company: "You never actually own a Patek Philippe. You merely take care of it for the next generation."
Contemporary jewelry challenges long-held traditions of intergenerational transfers of wealth through jewelry. Contemporary jewelry isn't necessarily created with traditional luxury materials, and collecting such work can be highly subjective. "Investment" in such works is contingent on the artist's status and reputation, which is developed and maintained through specialized galleries and art fairs, modeled after contemporary art markets. The value of private collections, therefore, isn't necessarily apparent from generation to generation. If the next generation doesn't appreciate the work for its aesthetic qualities and can't justify caring for it for sentimental reasons, where will it go?
As a relatively young form of jewelry—and of visual production—there is no secondary market for contemporary jewelry, as there is for contemporary art, decorative arts, or even mid-century design. This leaves current jewelry collections at risk of being lost as collections scatter between generations. ▲