Art Jewelry Forum is pleased to share the news that members of our community find noteworthy. Is something missing? The success of this compilation of compelling events, exhibitions, and items of interest to the jewelry community depends on YOUR participation.
If you're a member of AJF, you can add news and ideas to the monthly report by going here. If you aren't a member, but would like to become one, join AJF by making a donation.
ANNOUNCEMENT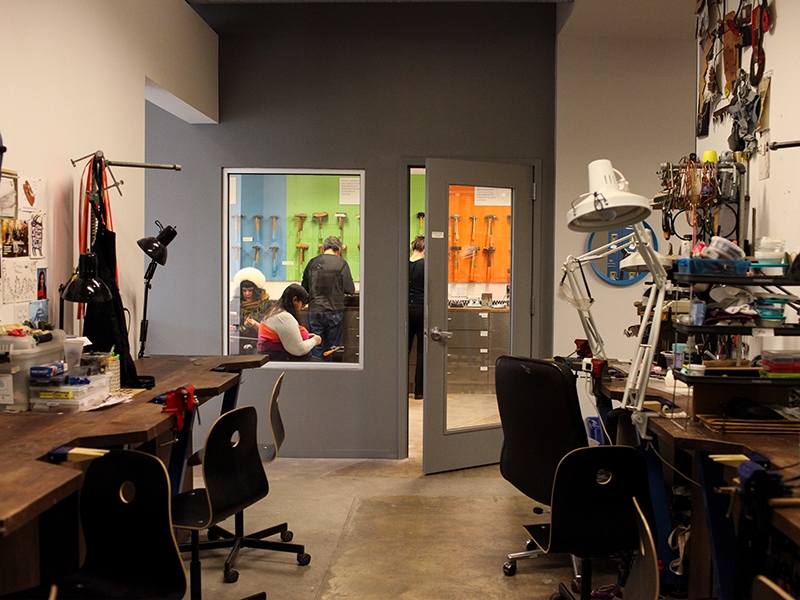 The Baltimore Jewelry Center is offering a new residency opportunity: a one-month long professional mid-career artist residency. The residency includes full access to the BJC studio and a semi-private studio space, housing, $1,000 stipend, a travel stipend, a materials stipend, and a culminating pop-up exhibition and artist talk (and the opportunity to teach a one or two-day workshop). Residency spots are available for May through November of 2020. The exact start date will depend on the resident's schedule. Applications for this residency are now open. Application deadline: November 30, 2019. Applicants should be working artists—not hobbyists—who can demonstrate dedication to their artistic practice as a professional. Teaching experience is preferred.
ANNOUNCEMENT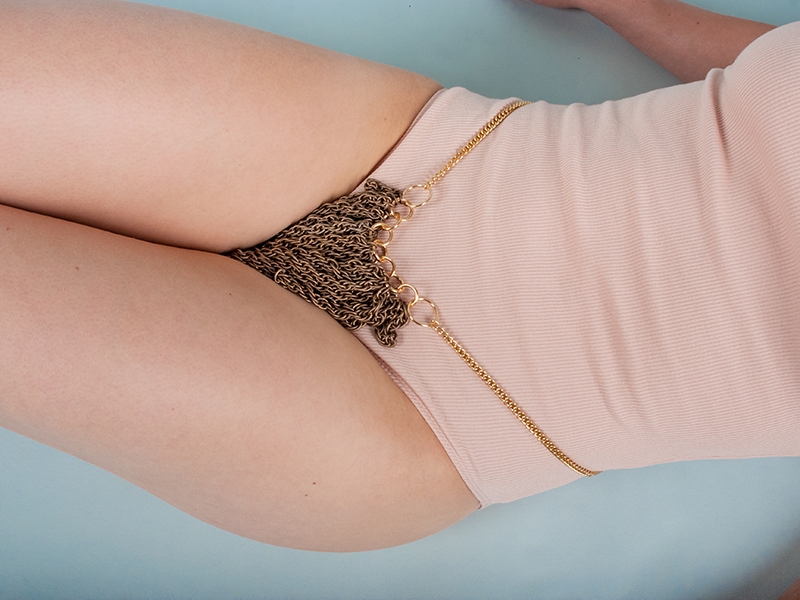 Applications are now open for Hephaistos Jewelry Program 2020. The Ilias Lalaounis Jewelry Museum's Education Center offers this unique accredited program on the History of Western Jewelry in collaboration with Greek and international academics, archaeologists, and jewelry experts. The ILJM will challenge students to discover the fascinating world of ancient Greece and the history of western jewelry through its most spectacular artifacts.
Classes: The history and archaeology of ancient Greek jewelry from classical Greece to the Byzantine era will be followed by a survey of the history of western European jewelry up to contemporary artistic productions. The class on studio jewelry is tailored to the discipline of contemporary art jewelry and researches its creative methods. Participants will map diverse aspects of wearability and social coding of the body, and investigate how concepts and cultural values materialize into jewelry formats.
Includes guest lectures on a wide range of topics, from illicit trafficking of antiquities to Athenian architecture and museum management. Study visits: Instructive guided tours of and on-site lectures by academics in the historical center of Athens and museums with the most important jewelry collections (Acropolis, National Archaeological Museum, Byzantine and Christian Museum). Visits to jewelry-making workshops. Apply here.
ANNOUNCEMENT
The Center for Craft, located in North Carolina, is offering two fellowships of $20,000 each. The Craft Research Fund was created to encourage, expand, and support scholarly craft research in the United States. Artists seeking support to research their creative practice and create a new body of work now have two more opportunities for funding. The grant goals are to support research, create models, include everyone, spotlight makers who are less known, and catalyze mid-career artists who couldn't do a project without this assistance. Click here for more information.
Award amount: $20,000. Grant period: 18 months. Deadline to apply: October 1, 2019. Notification: December 2019. Fellowship period begins: January 2020. Fellowship period ends: June 2021. Exhibition period: June–August 2021. Symposium presentation: July 2021. Final report: August 2021.
MUSEUM EXHIBITION AND RECEPTION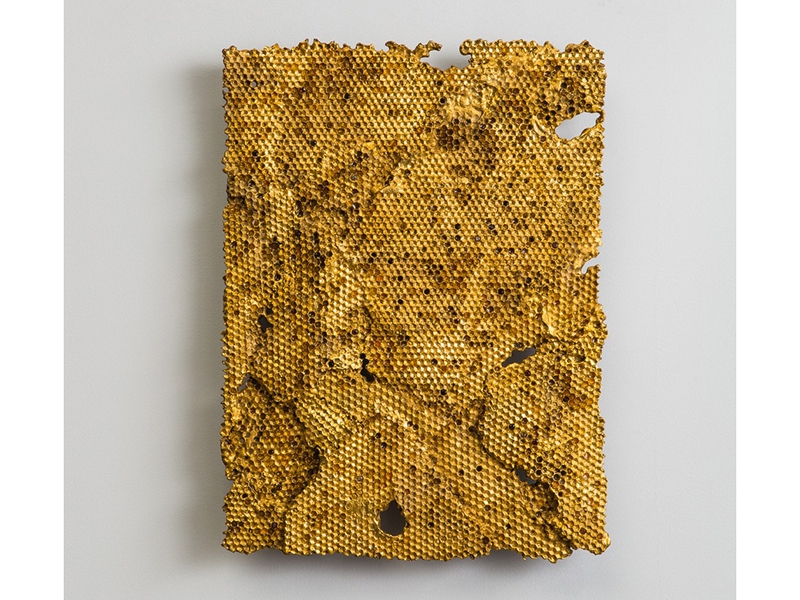 As the Fuller Craft Museum marks its 50-year anniversary, it turns to gold to commemorate this milestone with Striking Gold: Fuller at Fifty, in its Stone and Barstow galleries. This invitational project will explore the storied traditions, contemporary interpretations, skillful applications, and conceptual rigor of gold as an artistic material, while investigating the multitude of cultural, material, and sociopolitical associations. Gold remains central to the work of the 57 selected artists, as they delve far deeper than embellishment or decorative effect. This landmark exhibition celebrates the museum's rich past as it plans for a brilliant future—and shines a light on all things golden. The exhibition is co-curated by Fuller Craft Museum Chief Curator of Exhibitions and Collections Beth McLaughlin and Suzanne Ramljak, an art historian, writer, curator, and former editor of Metalsmith. Opens September 7, 2019, and continues through April 5, 2020; the Fuller is located in Brockton, MA, USA.
To attend the opening reception, which will be held September 7, 2019, from 4–7 p.m., reserve your spot; space is limited. Reception is included with the cost of admission ($0–$12).
MUSEUM EXHIBITION
Adore | Adorn: The Elsie Michie Contemporary Jewelry Collection is showcased at the LSU Museum of Art, in Baton Rouge, LA, USA, through October 6, and features more than 100 pieces from Elsie Michie's collection. AJF will publish an interview with the collector later this month, but you can get a preview of the show in this interview from the Advocate.
MUSEUM EXHIBITION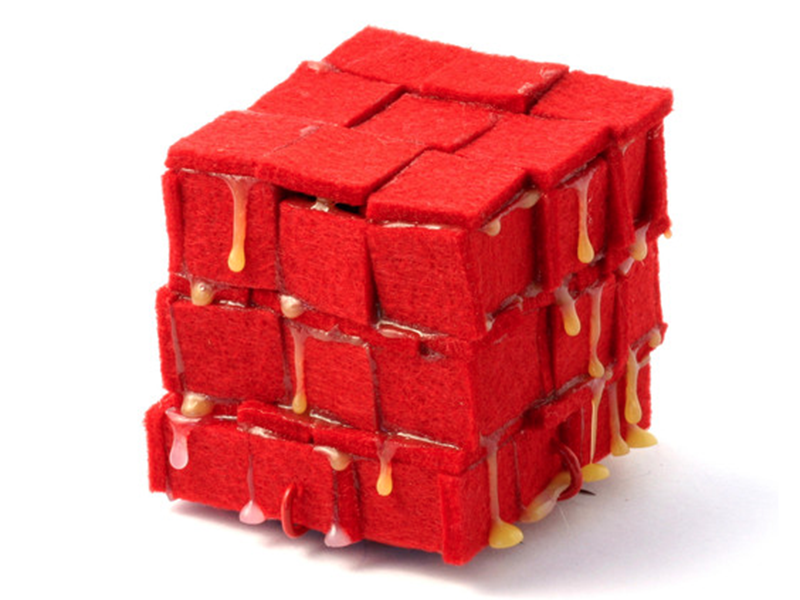 Lisa Walker is widely regarded as one of the most influential contemporary jewelry makers from New Zealand. She transforms everyday objects, often found or received, into jewelry. The exhibition "She wants to go to the bedroom but she can't be bothered" – 30 years of jewelry by Lisa Walker is on display at CODA Museum, Apeldoorn, the Netherlands, through October 6, 2019.
MUSEUM EXHIBITION
A piece of jewelry shines and sparkles. It attracts attention and tells a story. But where the front gets the chance to shine and shine, the back often remains literally underexposed. Yet every reverse side also tells a unique story. Through personal signatures and visible traces of the making process, the back often tells the intimate story about the work and thinking of the jewelry maker. The anthology The Reverse Side gives a glimpse into the hidden story behind jewelry from the CODA Collection. At CODA Museum, Apeldoorn, the Netherlands, through October 6.
MUSEUM EXHIBITION—CLOSING SOON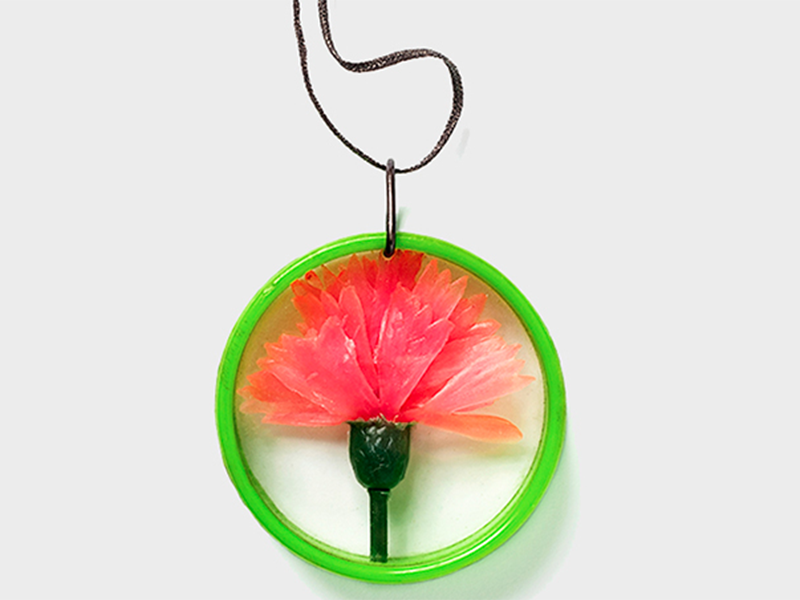 The 2019 edition of the Summer Guests program at the Calouste Gulbenkian Museum, in Lisbon, focuses on the theme of contemporary jewelry in Portugal. In this exhibition, relationships between contemporary jewels and works of art in the Gulbenkian are established on the basis of a research project undertaken by curator, artist, and researcher Cristina Filipe. The exhibition coincides with the launch of the first publication to examine contemporary jewelry in Portugal, a project undertaken by the curator, a recipient of a Susan Beech Mid-Career Artist Grant from AJF.
The exhibition follows a chronological line, presenting jewels made between 1958 and 2018 by artists represented in the museum's permanent collection, including Jorge Vieira, Maria José Oliveira, Vítor Pomar, and Pedro Cabrita Reis. Chronological, symbolic, formal, and conceptual links are created. Also present are artists such as Alberto Gordillo, Kukas, Tereza Seabra, and Alexandra de Serpa Pimentel, among others, who from the 1960s onward initiated a shift in jewelry in Portugal. This change, which occurred alongside transformations in the visual arts, distanced jewelry from the field of decorative and applied arts in which it had been integrated throughout the history of art. Closes September 16.
MUSEUM EXHIBITION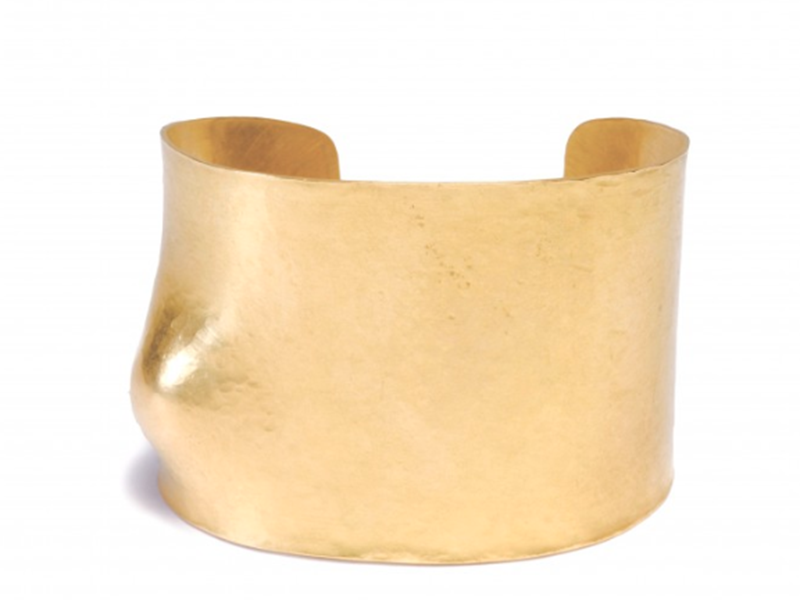 In Room of Wonder II: Wouters & Hendrix, at DIVA, in Antwerp, the designer duo Wouters & Hendrix received carte blanche to investigate and imagine what astonishes and inspires them. For the occasion, they dig up iconic jewels from their own archive and are inspired by pearls from the DIVA collection, modern and contemporary art, and curiosities. 2019 is a key year for Katrin Wouters and Karen Hendrix: the passionate collectors celebrate the 35th anniversary of their jewelry label. Don't expect a traditional retrospective or simple juxtapositions of design and source of inspiration. Includes works and jewelry by Ann Veronica Janssens, Aarich Jespers, Daniël von Weinberger, David Bielander, Evan Holloway, Fausto Melotti, Grayson Perry, Jesus Rafael Soto, Leo Dohmen, Louise Bourgeois, Lucio Fontana, Man Ray, Marcel Broodthaers, Marcel Duchamp, Marcel Mariën, Marina Yee & Martin Margiela, Meret Oppenheim, Michel François, Monika Brugger, Niki de Saint Phalle, Oscar Jespers, Oxana Shachko, Paul Joostens, Philip Aguirre, Pol Bury, René Heyvaert, Salvador Dali, Van Cleef & Arpels, Walter Swennen, and Xavier Somers. Runs September 13, 2019, through February 16, 2020.
MUSEUM EXHIBITION
Verdadero es lo hecho, Ex votos y joyeria contemporanea (Ex Votos and Contemporary Jewelry), curated by Jimena Rios, is on exhibit through November 18, 2019, at Museo de Arte Popular José Hernández, in Buenos Aires. Learn more about the show in this article published by AJF.
MUSEUM EXHIBITION
Ulla and Martin Kaufmann have been creating jewelry and equipment for almost 50 years, initially with abstract flower shapes, then classically modern in their use of form, and in recent decades influenced by the study of sculptors such as Richard Serra and Eduardo Chillida. Both are goldsmiths and silversmiths, and together they've had a studio in Hildesheim since 1970. The central role of her work, with some surprising forms, is the forged volume. The exterior, interior, and open spaces of her works always play with form and function. In addition to many awards, Ulla and Martin Kaufmann were last awarded the Bavarian State Prize in 2018 for their project Cubes in Motion. The exhibition Nur Blech—Ulla + Martin Kaufmann (Almost Nothing— Ulla + Martin Kaufmann) shows a cross-section of the couple's rich work. At Schmuckmuseum Pforzheim through November 3, 2019.
MUSEUM EXHIBITION—CLOSING SOON
Ruudt Peters is a visual artist with a focus on the medium of jewelry. The exhibition BRON (Source) gives an overview of Peters's rebellious jewelry from the early 70s to the more profound works based on the exploration of other cultures, customs, and habits from a more recent period. At Museo del Gioiello Vicenza, in Italy, until September 22, 2019.
MUSEUM EXHIBITION—CLOSING SOON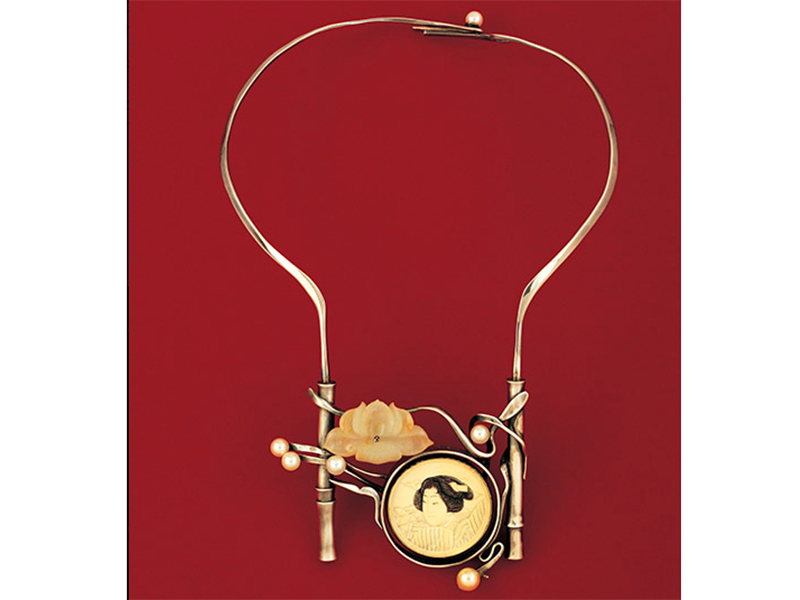 When renowned Northwest jeweler Ron Ho passed away in 2017, he left a trove of his own writings, letters, images, paintings, and objects. Ron Ho: A Jeweler's Tale collects many of these items, offering a glimpse into what made Ho a treasured artist, educator, friend, and creator of some of the most highly sought after contemporary jewelry in the Northwest and beyond. The exhibition highlights the artist's creative explorations, the deep influence of his heritage, and his masterful ability to tell a story. Selected works from Ho's decades-long career, as well as artifacts from his personal collection, are displayed alongside drawings and notes that illuminate his creative process.
In addition to key items from Ho's life, the exhibition offers visitors the opportunity to step directly inside the artist's world by including a full reconstruction of his studio, where visitors can see the books that inspired him, his worn tools and jeweler's bench, and the precious found art objects from around the world waiting to be used in his next piece—all just as he left it. At the Bellevue Arts Museum, in Bellevue, WA, USA, through September 15, 2019.
MUSEUM EXHIBITION—CLOSING SOON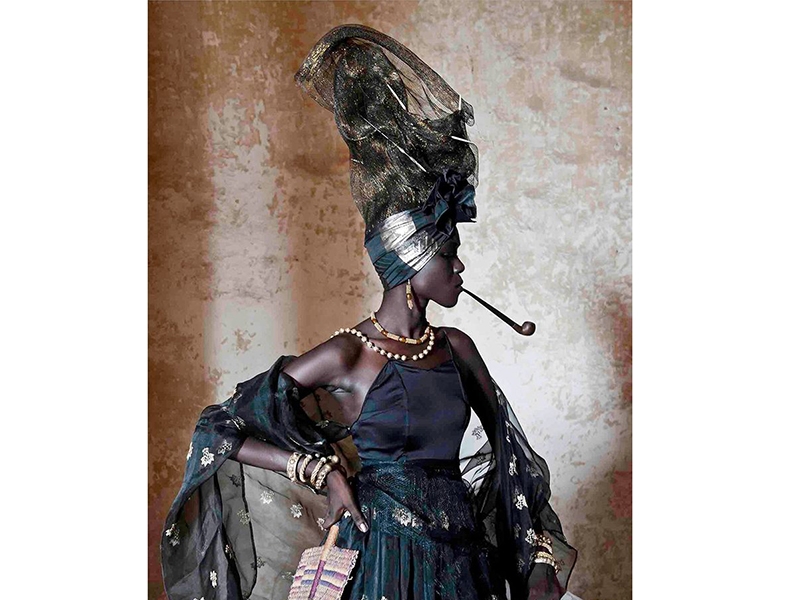 In the cities of the West African nation of Senegal, stylish women have often used jewelry as part of an overall strategy of exhibiting their elegance and prestige. Rooted in the Wolof concept of sañse (dressing up, looking and feeling good), Good As Gold: Fashioning Senegalese Women examines the production, display, and circulation of gold in Senegal as it celebrates a significant gift from art historian Marian Ashby Johnson of over 250 works of West African jewelry to the National Museum of African Art's collection. A catalog featuring Johnson's collection of Senegalese gold jewelry was released to coincide with the opening of the exhibition. It includes new photography of key works in the collection and exhibition; traces the history of gold in Senegal, documenting the techniques, materials and practices of goldsmiths; and reveals the inspirational and economic roles of women in commissioning, trading, and fashioning Senegalese jewelry. Closes September 29. At the Smithsonian National Museum of African Art, in Washington, DC.
GALLERY EXHIBITION—CLOSING SOON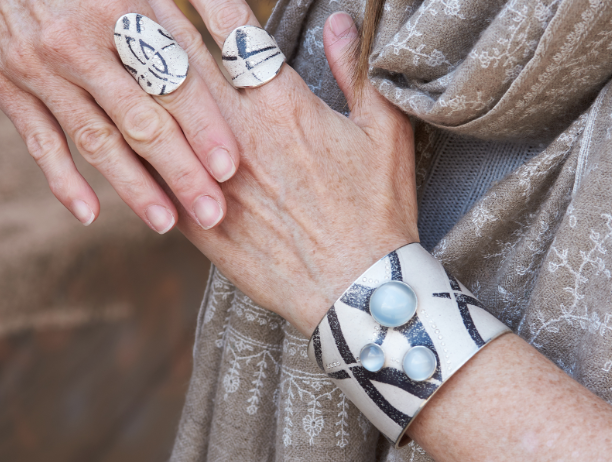 Santa Fe's Patina Gallery, in partnership with The Santa Fe Opera, presents Passion & Pearls, an exhibition by artist Peter Schmid of Atelier Zobel, in Konstanz, Germany. Passion & Pearls will feature a jewelry collection influenced by The Santa Fe Opera's 2019 production of Georges Bizet's The Pearl Fishers. Schmid notes that Passion & Pearls seeks to capture the historic prominence of pearl diving during the period set in the opera, the textiles and treasures adorning the women, and the entrancing atmosphere of Ceylon. Known for their revolutionary technique of fusing gold with sterling silver, Atelier Zobel has established a name for themselves as masters in both design and alchemy to create their one of a kind pieces of adornment. Schmid is a Patina artist of 18 years. Patina celebrated their 20 year anniversary the night of the opening. On view through September 15, 2019.
GALLERY EXHIBITION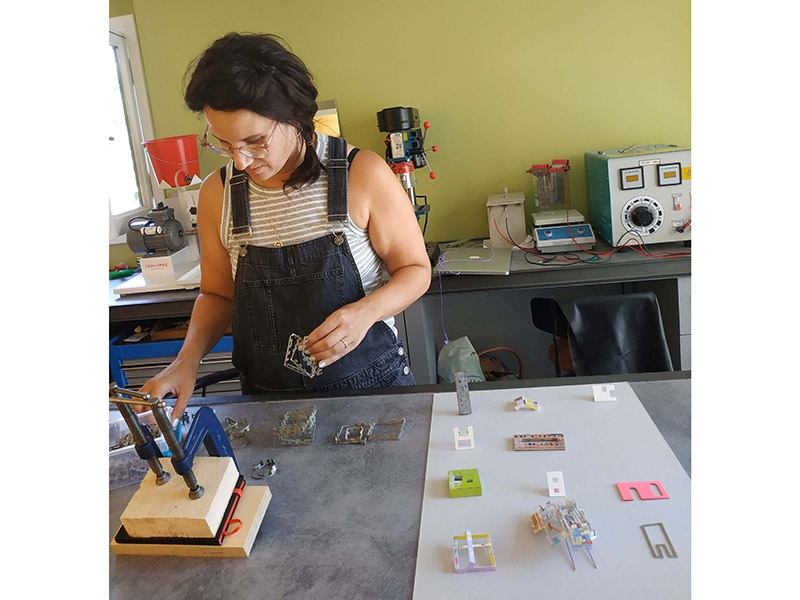 Building on the Body: Identity, Materials, Jewelry exhibits jewelry crafted from building materials—from lightweight paper to cement—by designers from the United States, Europe, and Asia. Places and urban identities are revealed in brooches, necklaces, and rings crafted with Corian, corrugated cardboard, copper mesh, and steel. Jewelry becomes wearable architecture, challenging our understanding of what jewelry is in the context of contemporary culture. Features work by Tiff Massey, Demitra Thomloudis, Kat Cole, and Marina Stanimirovic, among others. Read the review published on AJF. At 108|Contemporary, in Tulsa, OK, USA, through September 22, 2019.
GALLERY EXHIBITION
Buckle Expo: Selections from the 2019 World Championship Belt Buckle Competition shatters expectations of contemporary craft, utilizing nontraditional materials such as 3-D printing, leather, poker chips, manta teeth, vintage dollhouse tins, auto body paint, and coral. "It's a fun play on what the buckle can be," says Bryan Petersen, who founded the competition. "But it also asks, 'What is contemporary craft?' And I believe it's taking advantage of all these diverse mediums." Since its founding in 2012, the competition has sought to upend outdated stereotypes. Utilizing the belt buckle as canvas, artists crafted compelling visual structures that comment on an array of themes: gender, mortality, politics, technology, and much more. At Form & Concept, in Santa Fe, NM, USA, through October 12, 2019.
GALLERY EXHIBITION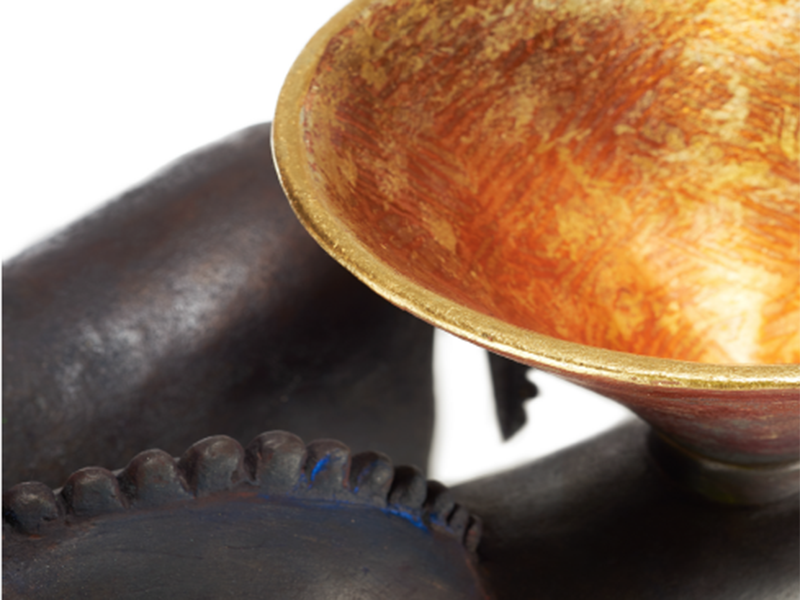 Patina Gallery, located in Santa Fe, NM, presents a new exhibition, 20 Works for 20 Years, which opens September 13, 2019. It will feature 20 pieces from the gallery in an immersive experience. Works shown will vary by artists and will range from handcrafted jewelry to objects of fine art. The purpose of the exhibition will be to illustrate how Patina has curated pieces in various mediums, in juxtaposing scale, proportion, and design to make them work within the same space and in a fluid, digestible narrative. (For instance, how may an image of a Porsche or a beaded, porcelain doll sculpture converse with a delicate pair of earrings?) Visitors will be able to engage with the exhibit from diverse vantage points. As pieces are moved and/or sold, the display will always be changing, further demonstrating the organic flow of Patina itself. 20 Works for 20 Years, while named in part due to Patina's 20th anniversary, primarily serves to educate those about how and why gallery curators make the decisions they do about how to show and represent work within their space.
GALLERY EXHIBITION—CLOSING SOON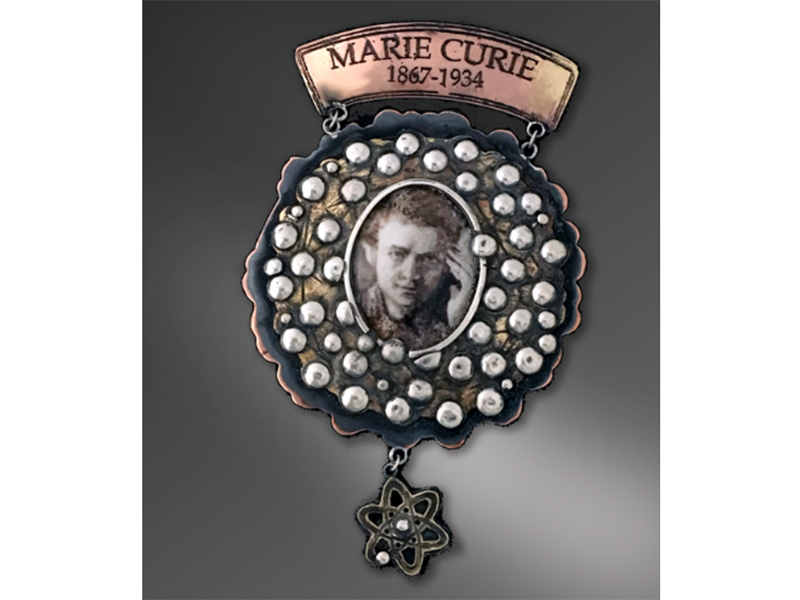 701 Center for Contemporary Art, in Columbia, SC, USA, presents a solo exhibition by interdisciplinary artist Mana Hewitt. This exhibition, titled Persistence, presents over 50 commemorative medals that recognize the courage and perseverance of women who have challenged societal perceptions and worked to improve conditions for all. Hewitt created the series to "familiarize and instruct, lest we forget the women that have forged a path to give us voice today." Read the review published on AJF. Persistence runs through September 8.
EXHIBITION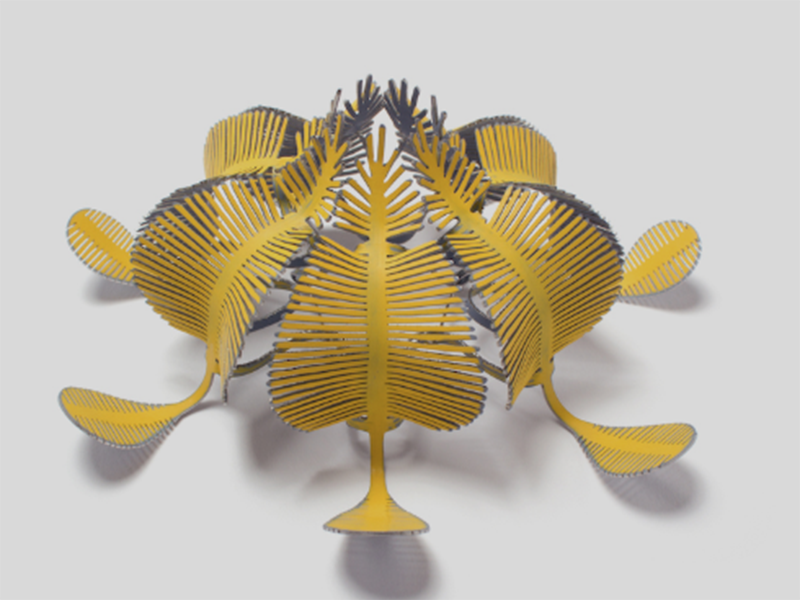 Arnoldsche Art Publishers continues its exhibition series, this time putting on Arnoldsche Weekend Art Gallery #8, with jewelry and sculpture by Mirjam Hiller and ceramics by Petra Bittl. Hiller's works are made from sheet steel, which she saws, bends, and folds by hand in an elaborate process. Wearable, colorful miniature sculptures with a captivating, arcane, ornamental-abstract idiom emerge. Hiller has been awarded numerous awards for her work. September 27–29, 2019, at Olgastrasse 137, in Stuttgart, Germany.
EXHIBITION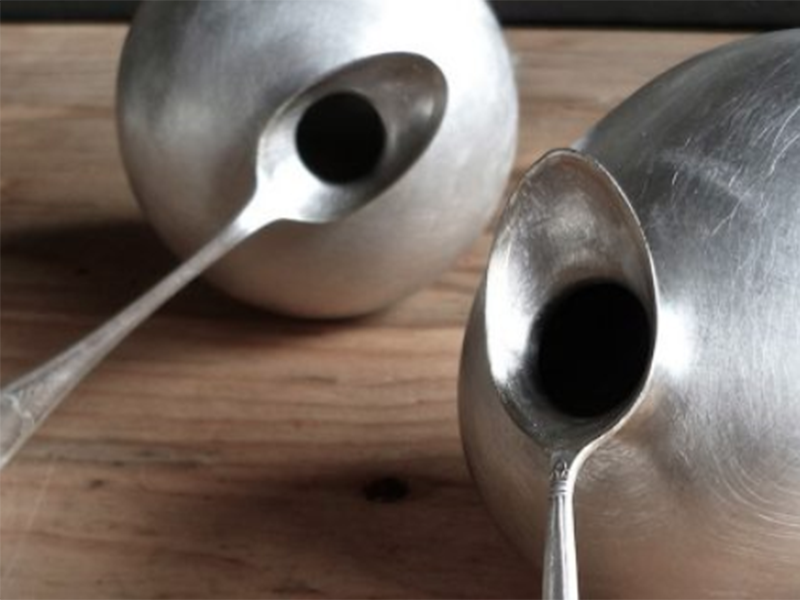 Since the 1970s, leading Australian and international gold and silversmithing artists have delivered and participated in master classes in the RMIT School of Art, which has had a profound impact on the training of the craft in Australia. The exhibition MasterMakers explores the master class legacy, showcasing both recent works of the visiting "master makers" and work produced at the master classes, as well as recording the cultural, artistic, and technical shift in contemporary jewelry and object. Featuring beautiful handmade work, intricate detailing, and an incredible array of materials and unusual combinations, MasterMakers is a celebration of skill and devotion. At the RMIT Gallery, in Melbourne, September 6–November 9, 2019.
CALL FOR ENTRY—AWARD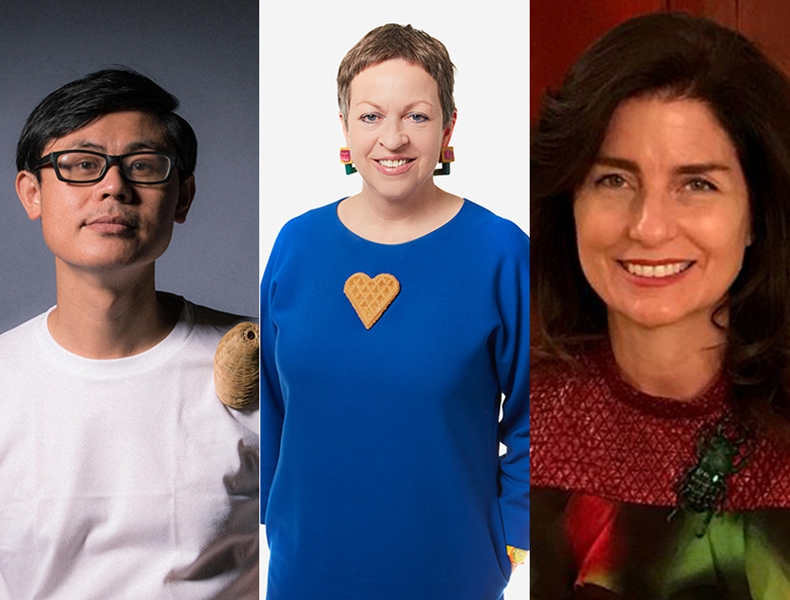 Art Jewelry Forum (AJF) is pleased to announce the 2020 Young Artist Award (formerly the AJF Artist Award) guidelines and jurors. Applications are now being accepted through January 12, 2020. Read the press release for more info and application guidelines.
CALL FOR ENTRY—SCHMUCK AND TALENTE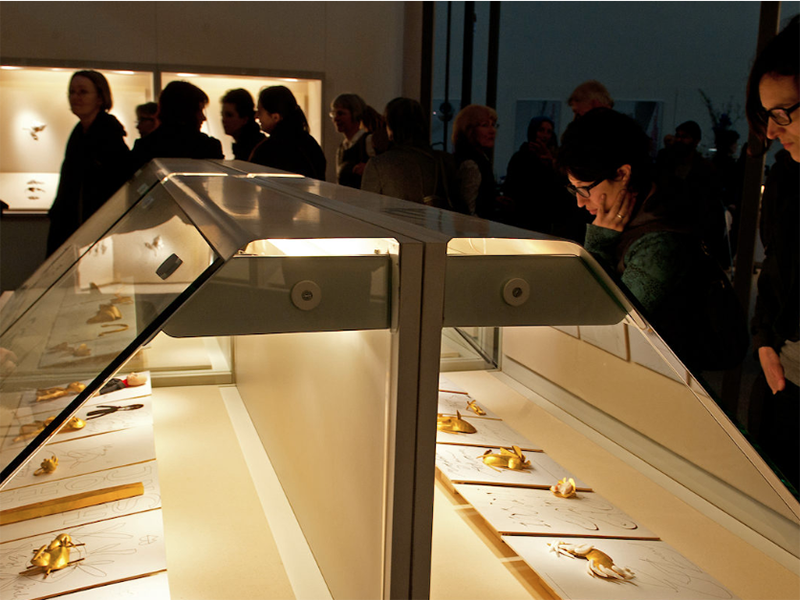 Call for applications to Schmuck 2020. Deadline is October 8, 2019. Get information (in German, English, and French). Apply here.
CALL FOR ENTRY—AWARD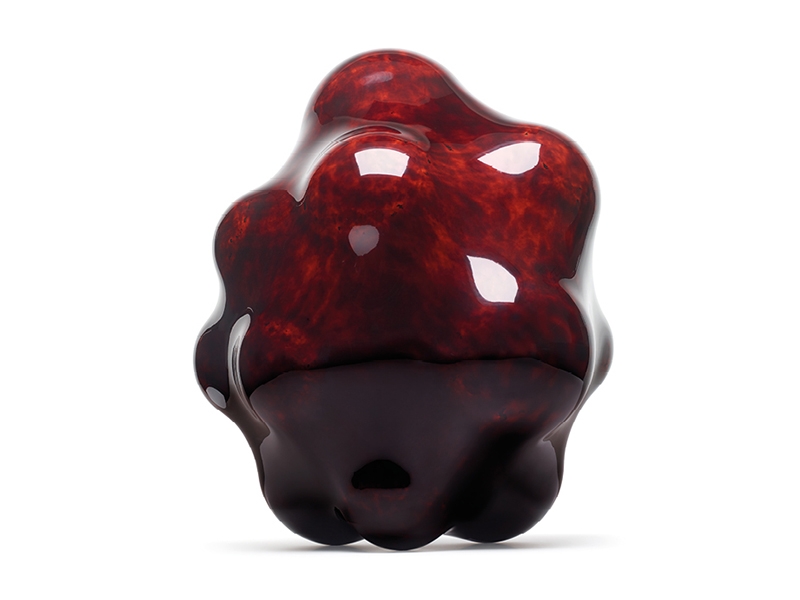 Submit your application now to the Loewe Craft Prize. The prize is €50,000, to be awarded in 2020. Entries must be submitted through the Loewe Foundation's web page by October 30, 2019.
CALL FOR ENTRY—JOB OPENING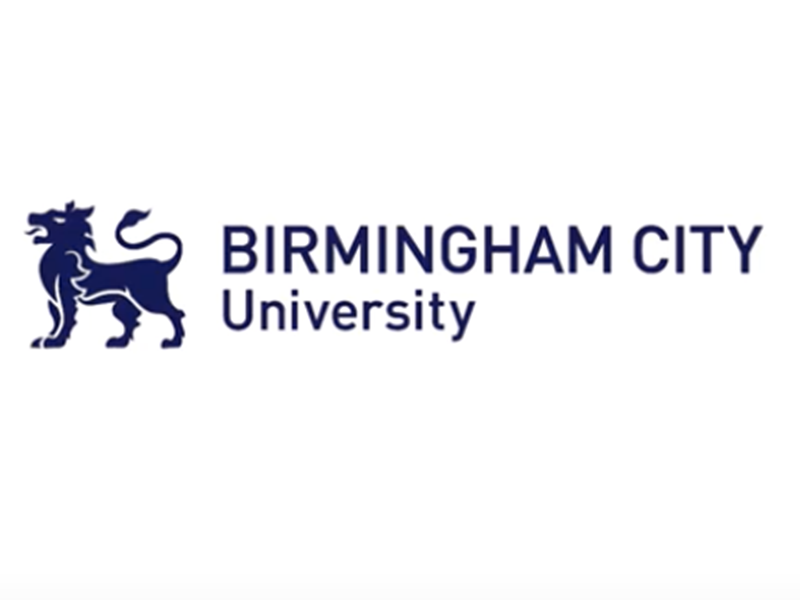 Open call for Lecturer/Senior Lecturer at Birmingham School of Jewellery; applications due September 9, 2019. View listing here.
JEWELRY IN THE NEWS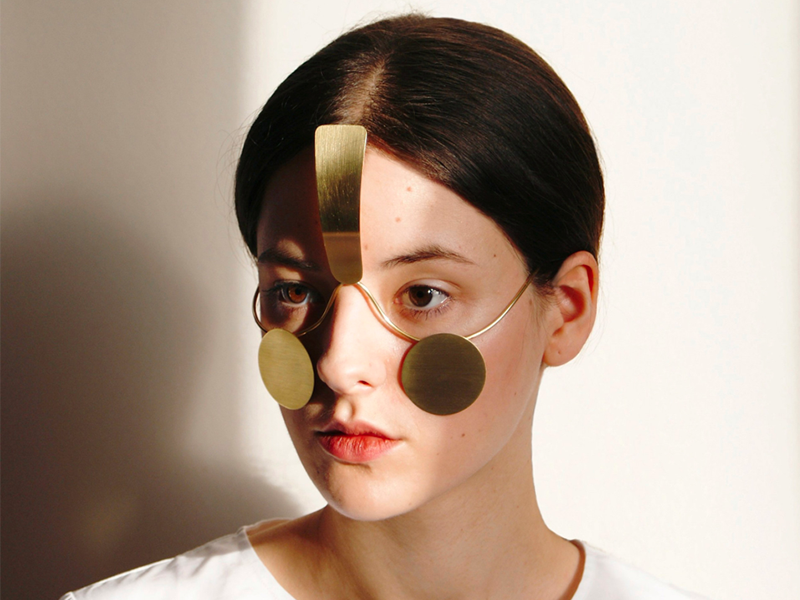 Colossal reports on sculptural metal jewelry by Ewa Nowak that helps wearers avoid being tracked by facial recognition technology.
JEWELRY IN THE NEWS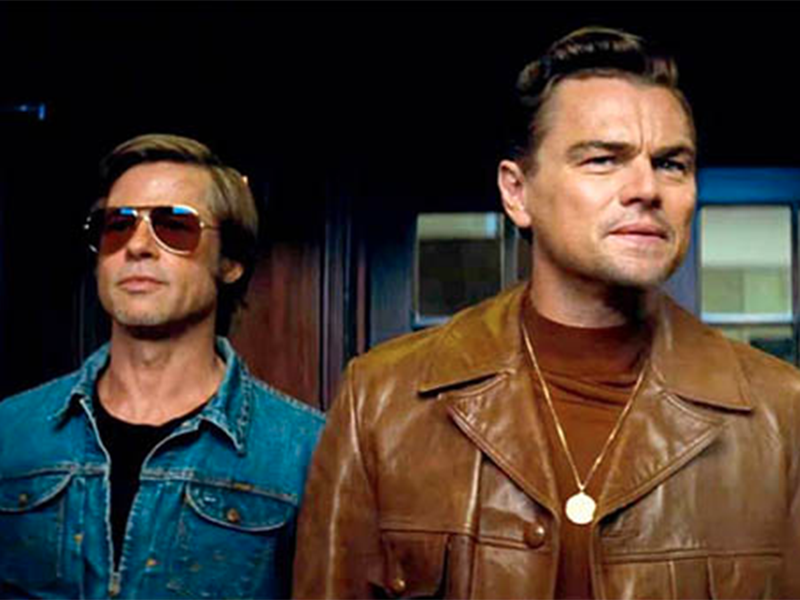 The Adventurine focuses on the jewelry in Once Upon A Time…In Hollywood. Quentin Tarantino's film, it says, is "set in the late 1960s and shows just how popular jewelry was during the period for men and women alike. The pieces costume designer Arianne Phillips chose for the actors are not all vintage, but they re-create and capture the mood to perfection." The article goes on to give background information about the pieces worn in the movie.
JEWELRY IN THE NEWS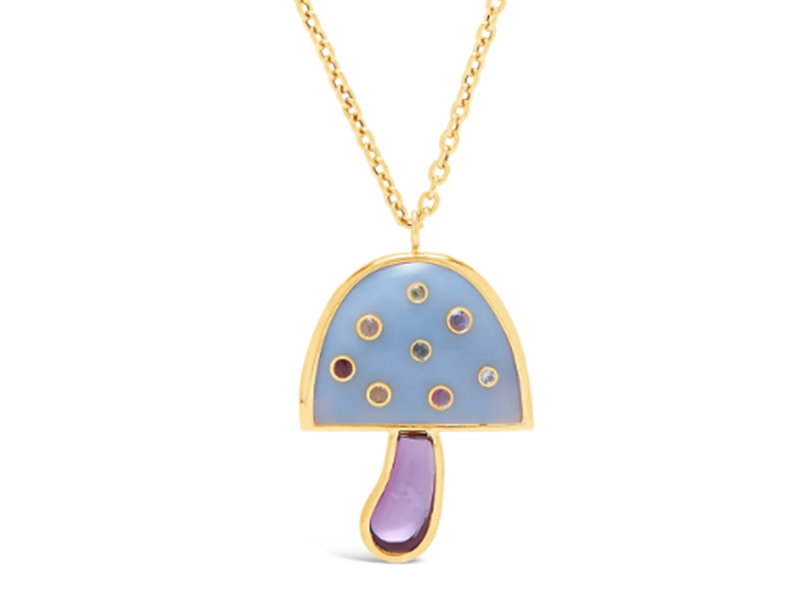 The New York Times Style Magazine profiled Brent Neale Winston, a "designer bringing whimsy, and magic mushrooms, to jewelry."
JEWELRY IN THE NEWS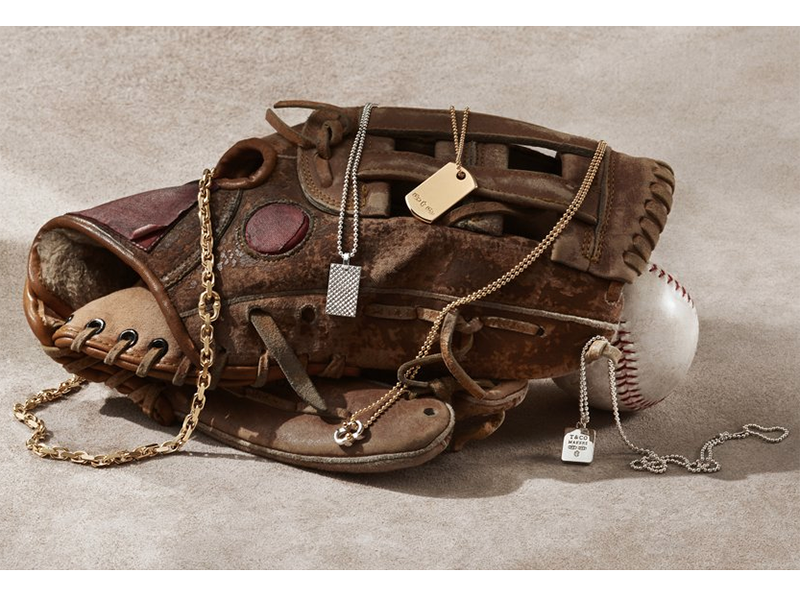 The Associated Press reports that Tiffany will soon unveil a line of "bro bling." Tiffany & Co. is launching its first comprehensive jewelry collection for men in October as it seeks to diversify its traditional customer base.
JEWELRY IN THE NEWS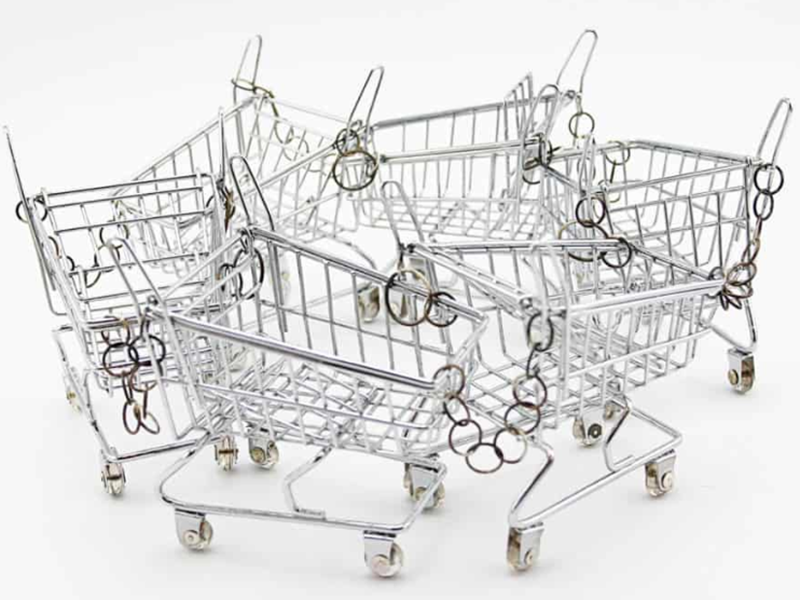 In a May 2019 article pubished in Garland, Gussie van der Merwe interprets China through an art jewelry practice. In a more recent article, from July, Khushbu Mathur writes about the colorful bands called seed rhaki that sisters tie around the wrists of their brothers during Rakshabadhan, a festival in India.