Art Jewelry Forum is pleased to share the news that members of our community find noteworthy. Providing a place to share interesting news is one way AJF is celebrating our 20th anniversary. Is something missing? The success of this compilation of compelling events, exhibitions, and items of interest to the jewelry community depends on YOUR participation.
If you're a member of AJF, you can add news and ideas to the monthly report by going here. If you aren't a member, but would like to become one, join AJF by making a donation.
ANNOUNCEMENT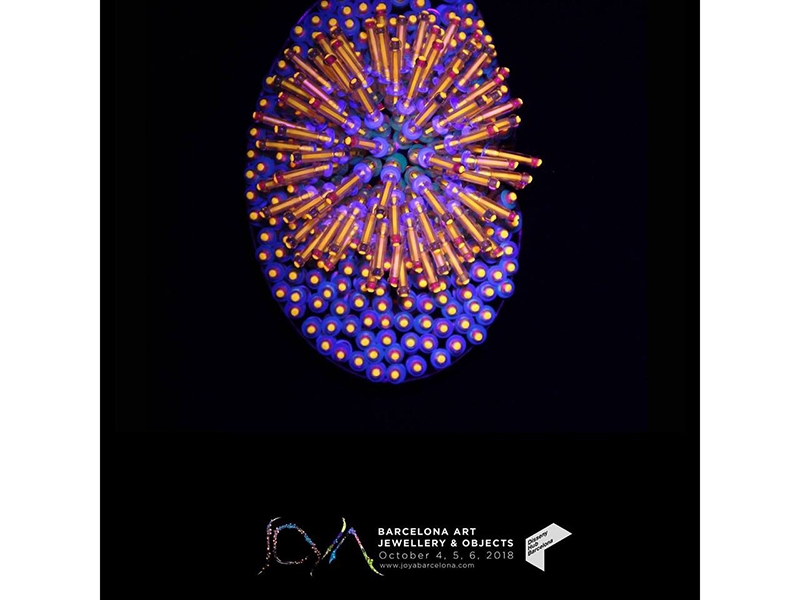 Artists have been selected for the JOYA Barcelona Art Jewellery & Objects Fair 2018, the main art jewelry and art objects event in Spain. Gathering a great number of independent artists as well as related organizations, schools, and other entities, JOYA 2018—in its 10th edition, which will take place on October 4–6, 2018, at Disseny Hub Barcelona, Spain—prepares to present excellence and innovation in contemporary art jewelry and objects.
Artist list: Anja Lapatsch and Annika Unger, Sara Barbanti, Ana Calbucci, Cédric Chevalley, Jeemin Jamie Chung, Sara Chyan, Cleopatra Cosulet, Sabina Dragusanu, Lucy Ganley, Juanjo García Martín, Amarette Gregor, Lucie Houdková, Christine Jalio, Lily Kanellopoulou, Lodie Kardouss, Alex Kinsley Vey, Heejin Lee, Heng Lee, Namkyung Lee, Seonyong Lee, Wanshu Li, Helmi Lindblom, Gigi Mariani, Sun Ming Rui, Elena Moreno, Deema Murad, Julika Müller, Viktoria Münzker Ferus, Charlize Nhung, Holly O'Hanlon, Ezgi Okur, Taibe Palacios, Irene Palomar, Jounghye Park, Liana Pattihis, Ekaterina Peresvetova, Antria Prasinou, Konstanze Prechtl, Marian Ripoll, Aguistina Ros, Chiara Scarpitti, Sara Shahak, Aditi Sharma, Teodor Siminic, Haoyang Sun, Slawa Tchozewska, Demitra Thomloudis, Marcin Tyminski, Ana Viñuela
ANNOUNCEMENT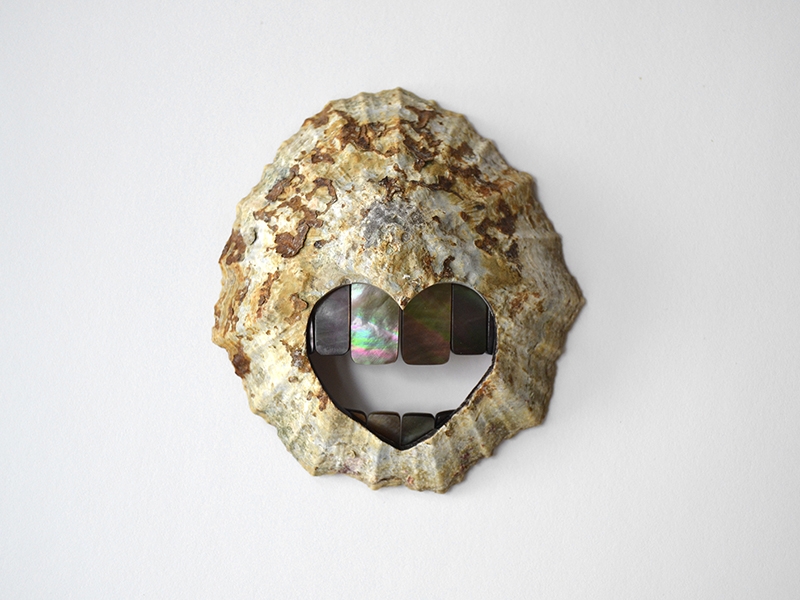 Austrian artist Benedikt Fischer has won the 2018 Mari Funaki Award for Contemporary Jewellery, and German artist Samira Goetz is the winner of the Emerging Award. Fischer was awarded an acquisitive prize of $8,000; his work enters the permanent collection of the National Gallery of Victoria (subject to the approval of the Board of Trustees). Goetz won a cash prize of $2,000. Established in 2014 to mark the life and achievements of Japanese/Australian artist and gallery founder Mari Funaki, the award showcases international and local contemporary jewelry. The Mari Funaki Award exhibition runs until September 15, 2018.
In speaking about Fischer's winning Pearly Whites brooches, the judges noted, "What stands out in these pieces is the freshness and humour, as well as the incredible material resolution and skill. It's difficult to work with shell and create something that isn't a trope. On a number of levels, Benedikt's come together incredibly well. They're an instant classic." Of Goetz's Dwell neckpiece, the judges said, "It works so well and is extremely wearable despite the fact that it's big. It's bold and it's well resolved."
MUSEUM EXHIBITION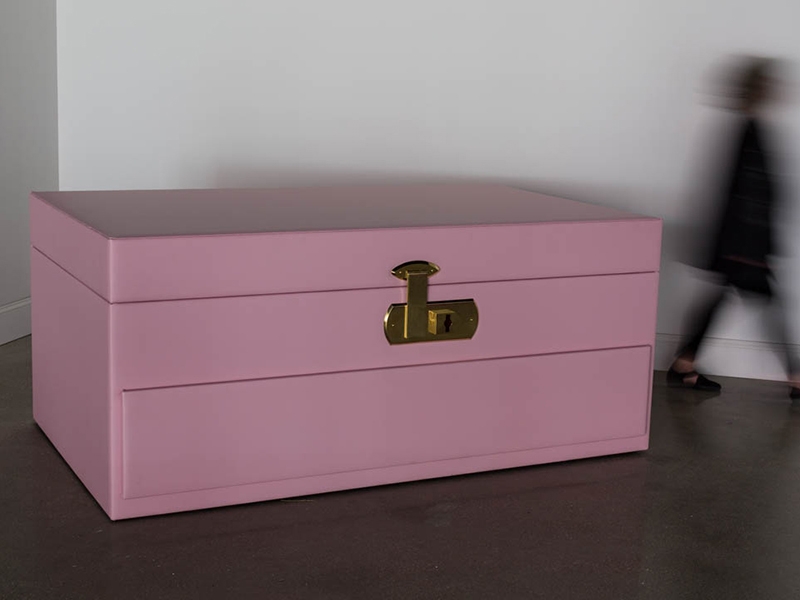 Lisa Gralnick is the Metal Museum's 2018 Master Metalsmith, the latest in a long line of extraordinary artists celebrated for their artistic, educational, and innovative contributions propelling the field of metalsmithing forward. Gralnick's retrospective exhibition at the Metal Museum borrows from the collections of major institutions and private lenders, as well as her personal collection, to chronicle multiple series of jewelry, sculpture, and installation. Master Metalsmith: Lisa Gralnick | Scene of the Crime will be on display from September 30, 2018 to January 13, 2019.
MUSEUM EXHIBITION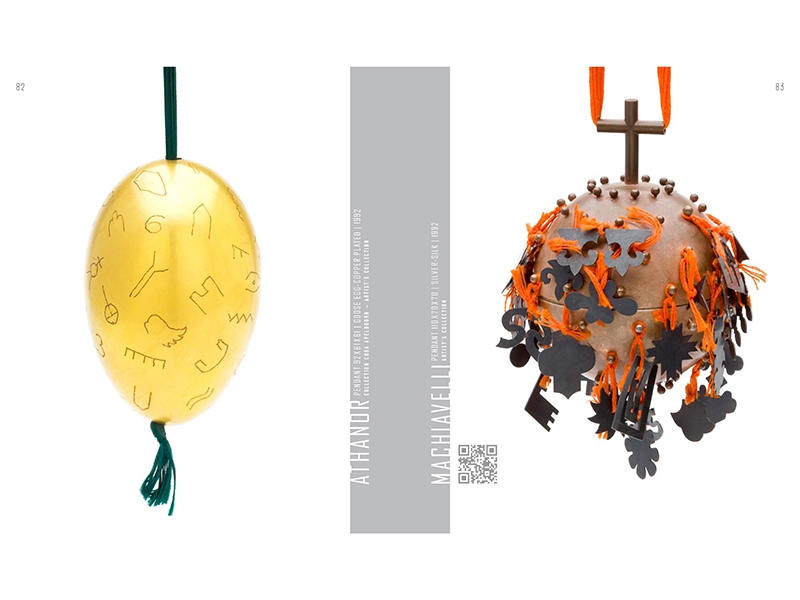 The Estonian Museum of Applied Art and Design presents the work of legendary Dutch jeweler Ruudt Peters in the retrospective exhibition BRON (SPRING), closing September 9.
Bron is the beginning, the starting point. Various "things" rise and emanate from springs—both literally and figuratively. The sources of Peters's work are the main focus of this retrospective exhibition; he not only shares his work, but also what has inspired him at the deepest level. BRON is an overview of the artist's work, from his rebellious jewelry at the beginning of the 1970s to his more recent works of the past few years, which draw on research into cultures, customs, and practices.
MUSEUM EXHIBITION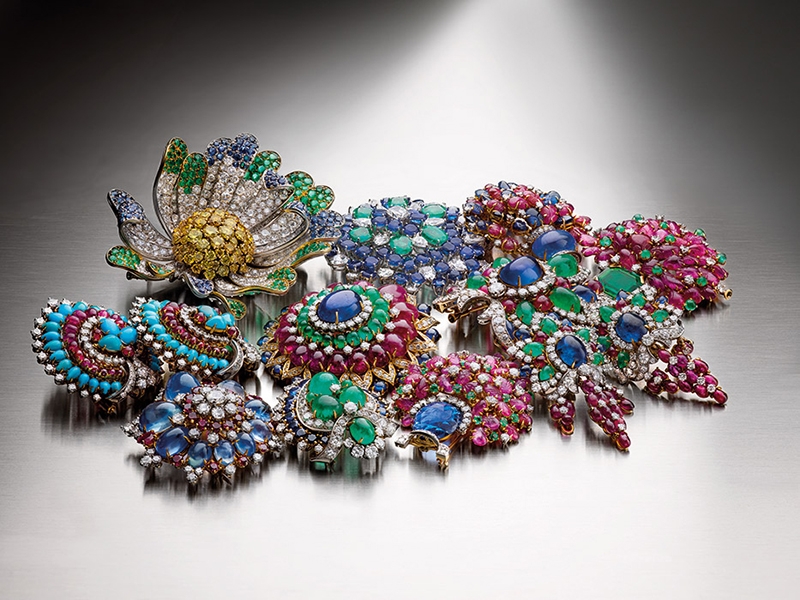 Jewellery Art of BVLGARI: For the first time in Russia, the Moscow Kremlin Museums will hold a retrospective exhibition presenting pieces of high jewelry art by world-known Italian Maison BVLGARI, which dates back more than a 130 years. Over 400 unique pieces of high-end jewelry from the BVLGARI Heritage Collection, as well as pieces from private collections from around the globe, will be on display at two exhibition halls of the Kremlin museums—the Exhibition Hall of the Assumption Belfry and the Exhibition Hall of the Patriarch's Palace—through January 13, 2019.
MUSEUM EXHIBITION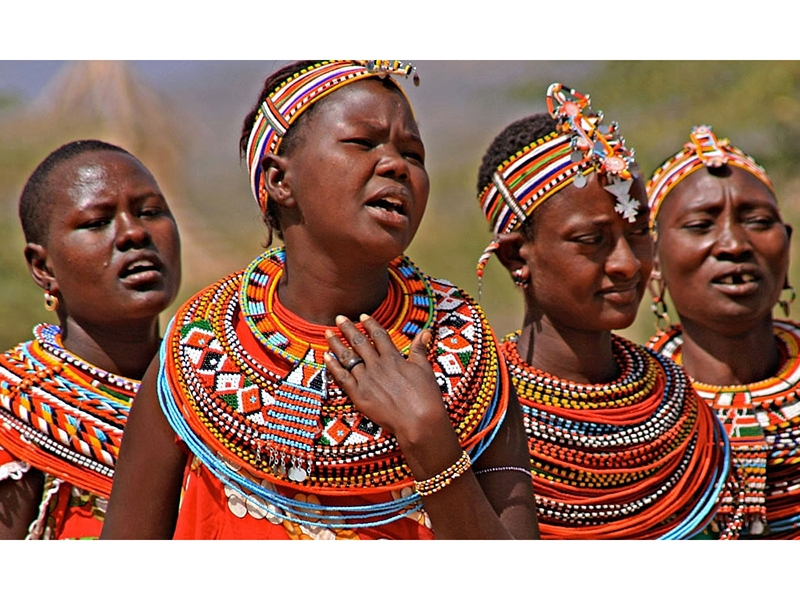 Beadwork Adorns the World, at the Museum of International Folk Art, Santa Fe, New Mexico, explores glass beads, the ultimate migrants. It's extraordinary how a small glass bead from the island of Murano (Venice, Italy) or the mountains of Bohemia (Czech Republic) can travel around the world, entering into the cultural life of people far distant. Where beads start out is seldom where they end up. No matter where they originate, the locale that uses them makes them into something specific to their own world view. This exhibition is about what happens to these beads when they arrive at their final destination, whether it be the African continent, Borneo, Burma, India, Native North America, or Latin America. This exhibition is not actually about beads, however; it's about the working beads resulting in beadwork, and what a collective of beads in a garment or an object reveals about the intentions of its makers or users. Through February 3, 2019.
MUSEUM EXHIBITION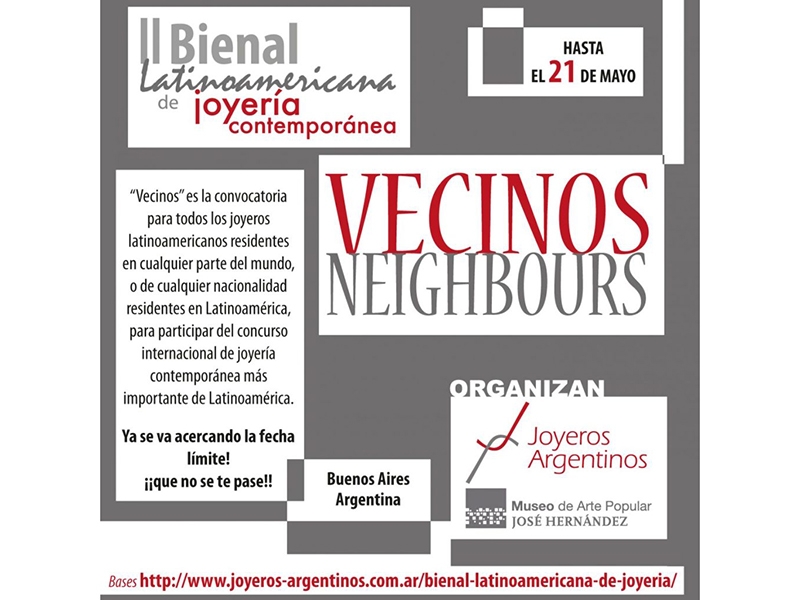 A view of Latin American contemporary jewelry. On July 3, 2018, the award jury of the II Latin American Biennial of Contemporary Jewelry, composed of Nuria Carulla, Jorge Castañón, Leda Daverio, Fabiana Gadano, Felicitas Luna, and Jorge Manilla, met to decide the prizes to be awarded by the Biennial for the "Neighbors" contest. With great emotion, Joyeros Argentinos and the Museo de Arte Popular José Hernández announce the winners.
First prize: Vania Ruiz, Chile, brooch The New Neighbors. Second prize: Lorena Lazard, Mexico, pendant and brooches Tierra V, VI y VII. Third prize: Rita Soto, Chile, brooch Wild Parasitism. Prize Argentine Jewel: Laura Leyt, necklace Reliquary (PUEDE SER Locket). First mention: Dania Chelminsky, Mexico/Israel, brooches Opuntia 1, 2 y 3. Second mention: Cristina Celis, Mexico, brooches Bang, Bang, Ponchis, Ponchis and Wuuf, Wuuf. Third mention: Elvira Cibotti, Argentina, collar Ponchito. Special mention of the jury: Raquel Bessudo, brooches Shared Spaces II and III.
The aim of the Latin American Biennial is to grow collectively and individually, showing what they do in that southern hemisphere.
MUSEUM EXHIBITION
The Worlds of Chaumet: The Art of Jewellery since 1780, at the Mitsubishi Ichigokan Museum, in Tokyo, closes September 17, 2018.
The longest established jeweler on the exclusive Place Vendôme in Paris, Chaumet has shaped the face of elegance since its creation in 1780. Since its origin as the official jeweler to Emperor Napoleon I and Empress Joséphine, Chaumet has continuously strived to balance tradition and innovation, with many of its creations now considered masterpieces of decorative arts. Curated by Henri Loyrette, honorary president of the Louvre Museum, this exhibition comes to Japan for the first time ever to introduce Chaumet's tradition and history over the last 240 years, from the latter half of the 18th century to the present day. Bringing refined works of art in dialogue with art trends such as Romanticism, Japonism, and Art Deco, this exhibition features about 300 pieces of jewelry, including diamond tiaras and necklaces, as well as heritage drawings and photographs that have never before been on display.
MUSEUM EXHIBITION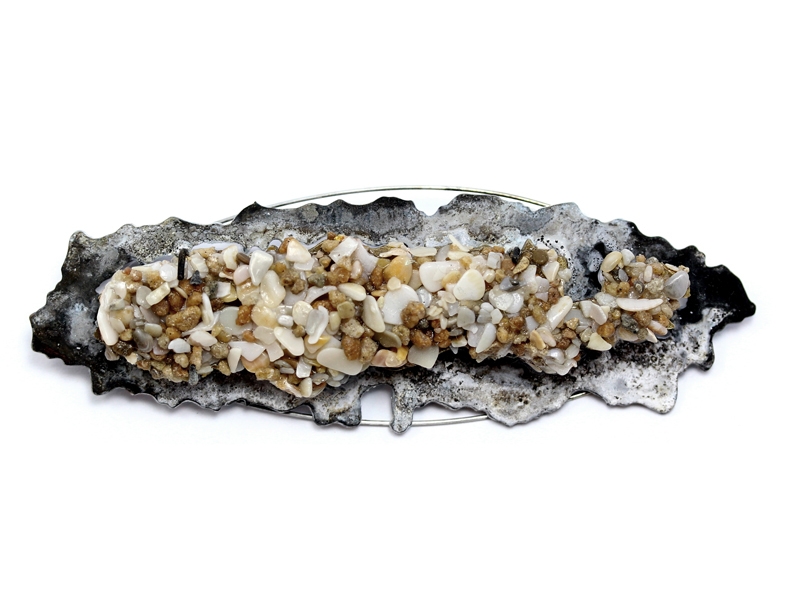 An exhibition of 33 Israeli artists is now showing in the castle of Saumur, located in the Loire Valley, France, as part of the "Israel-France season." A second show of students from the Bezalel Academy of Art and Design, Shenkar College of Engineering and Design, and the Institut de Bijouterie de Saumur will be displayed in the castle. Curator: Jean-Yves Le Mignot. Open to the public every day from 10:00–18:30 until September 8, 2018. Château de Saumur, 49400 Saumur, France.
Participants: Vered Babai, Shirly Bar Amotz, Einav Benzano, Yakov Bloch, Michal Caspi, Dania Chelminsky, Attai Chen, Taïr Delia Littman-Cohen, Yael Friedman, Anat Galon, Naama Haneman, Noga Harel, Eden Herman Rosenblum, Limor Kabarity, Vered Kaminski, Alona Katzir, Aviv Kinel, Lia Kirel, Esther Knobel, Gregory Larin, Ariel Lavian, Einat Leader, Tehila Levi, Hadas Levin, Sigal Meshorer, Noa Nadir, Michal Oren, Shir Pins, Kobi Roth, Uri Samet, Dana Seachuga, Deganit Stern Shocken, and Edda Vardimon.
MUSEUM EXHIBITION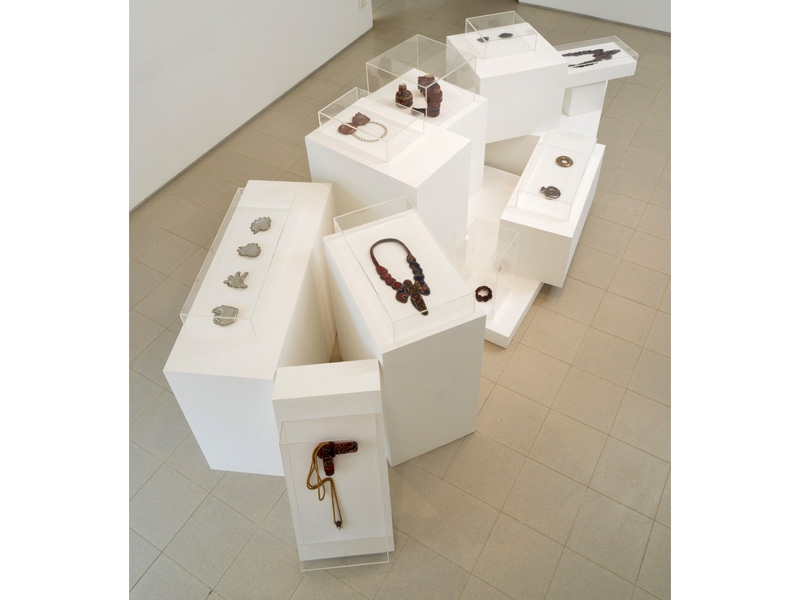 Benyamini Center for Contemporary Ceramics is currently showing Indazone, an exhibition of work by Prof. Einat Leader and Shachar Cohen. Karen Pontoppidan writes about it, "It is possible to think about jewellery as fragments of an individual's personality, but the concept that jewellery is a fragment of an individual's cultural identity appeals more to me. Jewellery pieces are, generally speaking, cultural signs and as such they are fragments of the culture in which they were created. In the work of Einat Leader and Shachar Cohen, jewellery refers to cultural fragmentation on multiple layers. Not only does their jewellery as such function as a cultural sign, often the specific narrative of a piece is formulated through the use of or the reference to an already existing cultural fragmentation. Leader and Cohen's different groups of works are each reflecting on another aspect of the human condition within the complexity of contemporary society." Follow the link to see the full text and other images.
CALL FOR ENTRY—EXHIBITION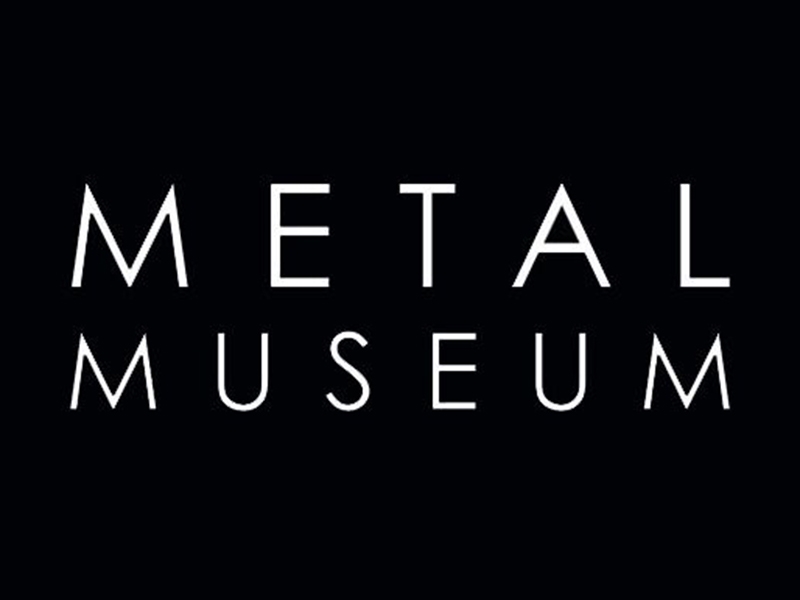 In celebration of its 40th anniversary, the Metal Museum is organizing an exhibition titled 40 Under 40 to showcase the work of the next generation of metal artists. The exhibition seeks to include a variety of metals, as well as a variety of techniques and forms.
Artists may submit up to 3 pieces. Limitations: 1) Must be 40 years of age or younger at the time of the exhibition opening, which will be May 26, 2019. 2) Primary material of the artwork must be metal. 3) Artwork must weigh less than 200 lbs., or, if it weighs more than that, it must be able to be displayed outdoors. 4) Artwork may not exceed 72″ in any direction. 5) Artwork made prior to 2013 will not be considered. 6) Artwork must be completed at the time of application. Works in progress and/or designs for new works will not be considered. Application deadline: October 1, 2018. Click here for more info.
CALL FOR ENTRY—PUBLICATION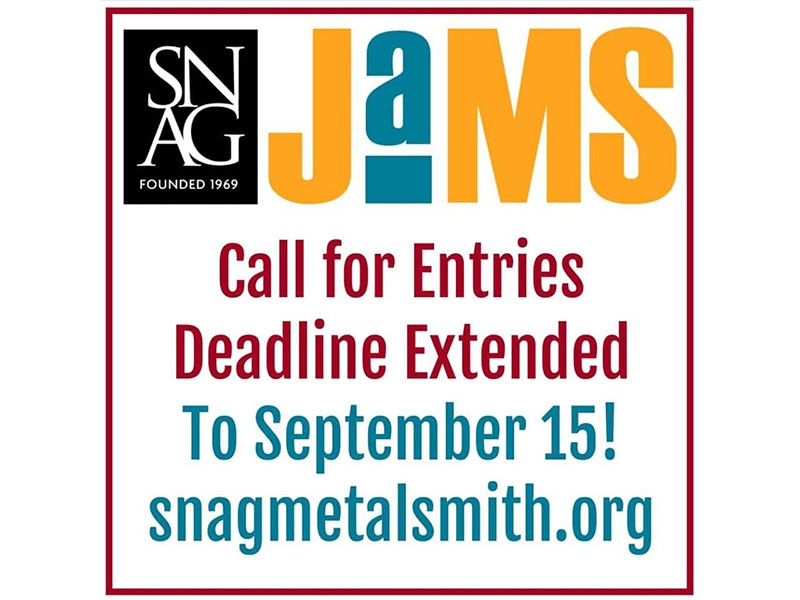 Due to the enthusiastic reception given to last year's debut edition, the Society of North American Goldsmiths (SNAG) announces the call for entries for Volume 2 of its Jewelry and Metals Survey (JAMS) publication. The mission of this annual publication is to propel the field forward, highlight the best new artwork being produced in jewelry and metals, and shine a spotlight on the diverse range of work being produced. The jurors for the 2018 edition of JAMS include Hoss Haley, Todd Reed, and Jen Scanlan. JAMS is an annual survey of the jewelry and metals created over the previous year in contemporary art, architecture, craft, and design by emerging and established artists and students, showcasing around 200 juried objects, which can be traditional or art jewelry (including functional or non-functional pieces), sculptural or architectural works, public art, design objects, video, performance, or other forms of contemporary practice utilizing these materials and forms.
SNAG invites all artists, craftspeople, designers, public artists, and architects worldwide to submit images of their new works that focus on metal and/or jewelry. Everyone from any sector of the field at any level of experience is encouraged to apply. Curators are welcome to submit recent work purchased by their institution. The extended deadline for submissions is September 15, 2018.
CALLS FOR ENTRY—FESTIVAL AND AWARD
Two calls are now open for submitting applications within the next WIENER SCHMUCKTAGE 2018 International Festival for Contemporary Jewellery.
The international WIENER SCHMUCKTAGE Open Call 2018 is addressed to all jewelry artists interested in showing their necklet piece in the MAK – Austrian Museum of Applied Arts / Contemporary Art.
The international open call for participation in the Fab Atelier Jewellery Award is addressed to all jewelry artists who want to establish their own jewelry brand, granting support in the value of €5,000. The deadline for both calls is September 14, 2018.
CALL FOR ENTRY
Are you an artist or traditional craftsman? Our mission is to connect the finest Native American artists directly to distinguished clients who are worthy of your time, while preserving and protecting your trade and way of life. Red Rock Native Arts is now accepting artist recommendations and applications. Contact us to discover the advantages of connecting directly to your customers all over the world, and preserving the sanctity of your artwork.
CALL FOR ENTRY—ARTIST IN RESIDENCE
The first Jewelry Artist In Residence Program, JaIR, to run in a museum worldwide is now open to national and international artists all year round. The Lalaounis Jewelry Museum residency applies to young and mid-career artists who wish to cultivate their art in fully equipped workshops within a public space. Residents may choose to work in the Metalsmithing Studio – ZEM or the Jewelry Crafts Studio – ZEDET, located on the museum premises. A priority for enrollment dates is granted to artists who also attend the Hephaistos Summer School. For more info, please reach out at [email protected].
EDUCATION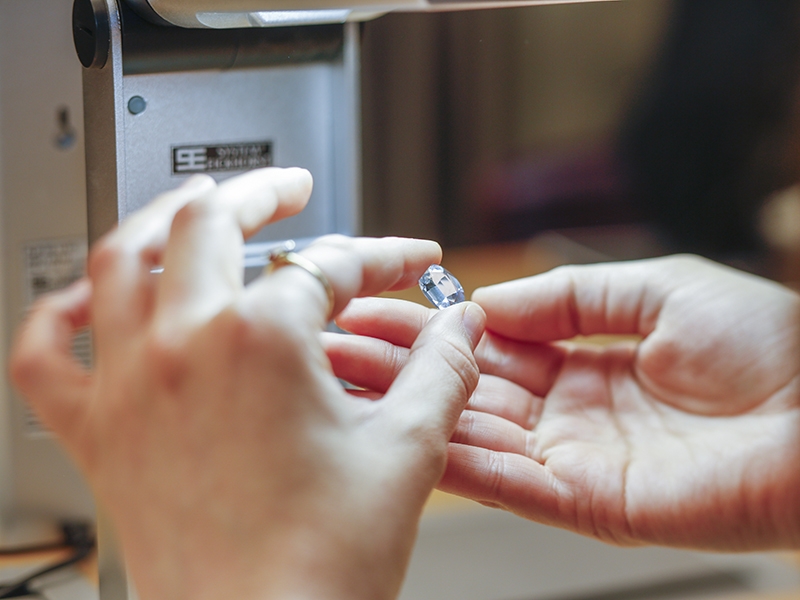 L'ÉCOLE, School of Jewelry Arts returns to New York City this fall with a series of 15 classes, three exhibitions, and eight conversations that invite the public to immerse themselves in the art of jewelry, guided by leading experts. L'ÉCOLE will take up residence at 2 East 63rd Street from October 25–November 9, 2018, with a dynamic roster of programs that introduce and deepen visitors' understanding of jewelry-making processes and techniques, gemology, and the fascinating history behind some of the world's most precious stones. Founded in 2012, with the support of Van Cleef & Arpels, L'ÉCOLE has been a pioneer in jewelry arts education, unlocking the elusive world of jewelry for more than 30,000 participants from 44 different countries. For full details on the New York program and to register, please visit us.lecolevancleefarpels.com.
JOB POSTING—BENCH JEWELER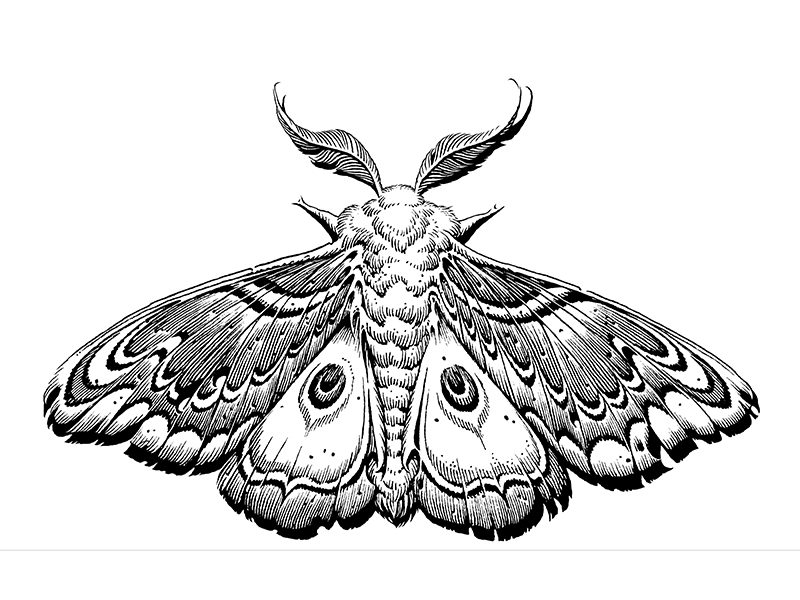 Bloodmilk Jewels is an all-female independently owned and operated Philadelphia-based handmade jewelry design company focused on creating jewels inspired by Victoriana, Jungian Alchemy, Surrealism, and Melancholia. They seek a full-time bench jeweler to join the team. Contact April Rosentreter for more information.
JOB POSTING—EDUCATION MANAGER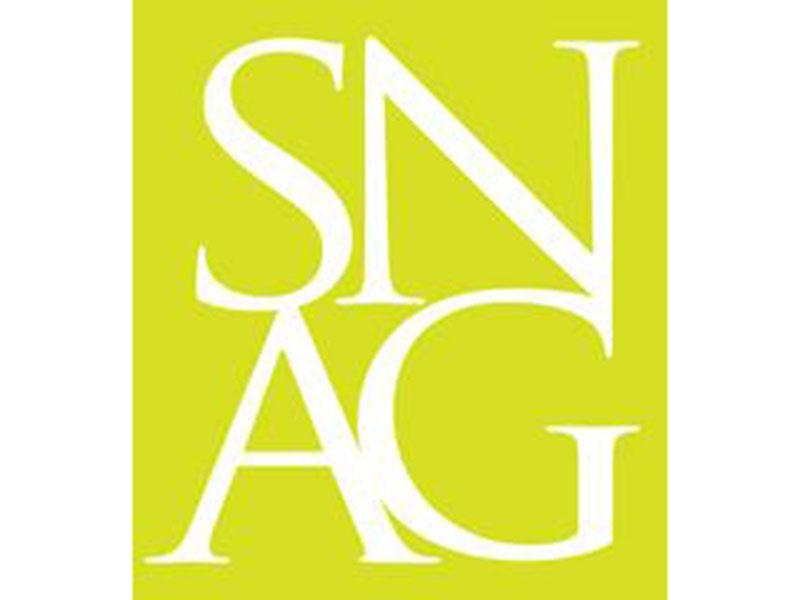 SNAG seeks an education manager. This is an exciting opportunity to develop programs and grow this position. For a complete job description, including salary range and benefits, click here. This position will remain open until filled. Interested applicants may send a cover letter detailing their skills and experience managing education programs, along with a resume and three professional references to SNAG's Executive Director, Gwynne Rukenbrod Smith. Please put the following in the email subject line: Education Manager Position Application.
JOB POSTING—INTERNSHIPS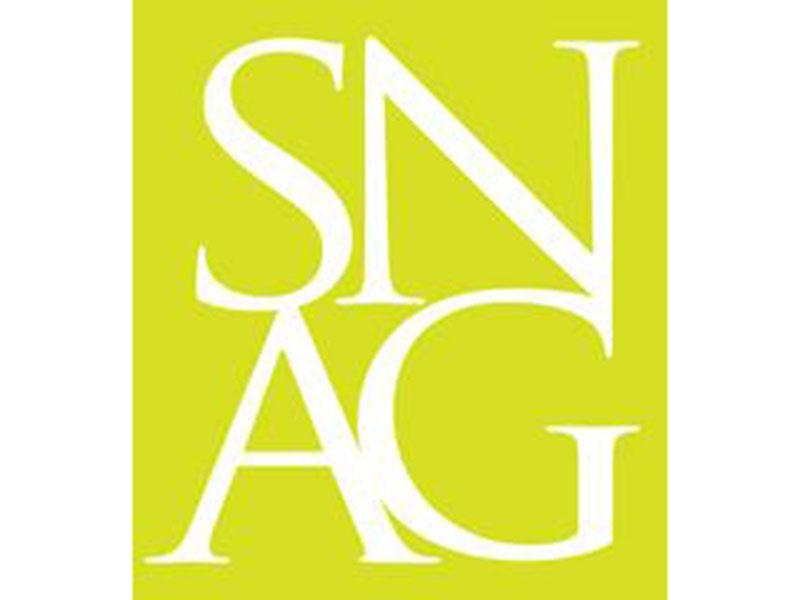 SNAG seeks paid interns for the 2018/2019 school year. An internship gives an opportunity for someone to build a set of skills applicable in their career as an artist, administrator, or future leader. SNAG seeks interns for exhibitions, conference planning, and arts administration. Deadline: September 30. For a complete description of each position click on the links below:
To apply, email a cover letter, resume, and three references to SNAG Executive Director, Gwynne Rukenbrod Smith. Please put the following in the email subject line: Intern position applying for – Application (i.e. Conference Planning Intern – Application).
JEWELRY IN THE NEWS
Post-Comic-Con, a Chicago designer is turning superhero figurines into jewelry, reports Vogue. Action figures gave Kristopher Kites some of his happiest childhood memories. The Chicago-based designer is nostalgic for the days when tiny Legos and a plastic Batman ruled his young life. Now, as he points out, "kids only have iPads to relate to. I wanted to bring the toys back to life." And so he did. This week, Kites released a debut collection of jewelry called Conversation Pieces, named for the reaction the designs always elicited when he wore the prototypes in the past. The lineup consists of a series of plastic, mostly neon chain-link, necklaces each decorated with a small figurine housed inside a clear plastic rectangle.
JEWELRY IN THE NEWS
The Independent reports that American jewelry brand ban.do has come under fire for producing a collection of necklaces aimed to destigmatize mental illness. The LA-based label has designed a series of necklaces with the words "anxiety", "depression," and "bipolar" scripted on them in a bid to tackle some of the taboos that surround these conditions. However, the necklaces have sparked a furor on social media, with users criticizing the brand for "romanticizing mental illness" via its unconventional designs.
OBITUARY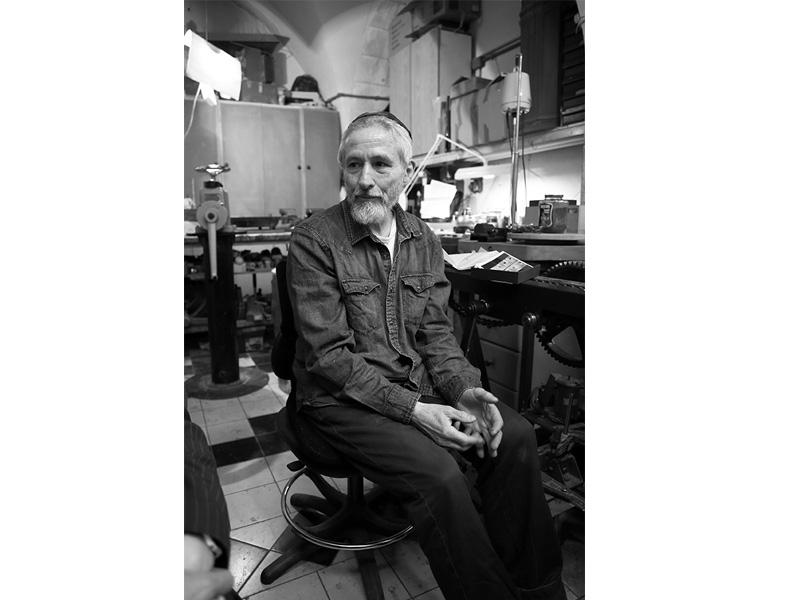 Vilhelm (Vili) Anton Bloch, who taught at the department of silversmithing at Bezalel Academy of Art and Design for 29 years, passed away on August 5, 2018. Bloch was born in 1948 in Switzerland, where he studied engraving techniques. He immigrated to Israel at the age of 21 out of curiosity for the land and for the Jewish people. He volunteered at Kibbutz Lahav and became a member of the community. Eventually, he settled in Jerusalem and taught at Bezalel Academy of Art and Design until he passed away. During his stay in Israel, he converted to Judaism and changed his first name to Yakov. Bloch's oeuvres reflect a deep understanding of the connection between men, his working tools, the ideas he wishes to convey, and knowledge of the materials with which he chooses to work—a binding that turns a person into a committed artist. "At the center of my work is a desire to connect my inner and external being. At the meeting place between two opposites stands a possible peace to which I aspire and that I wish to reflect in my work. I am interested as well in the experience that is being generated during the creation process". Alongside his metalwork, he engaged in painting, drawing, and photography.