Art Jewelry Forum is pleased to share the news that members of our community find noteworthy. Providing a place to share interesting news is one way AJF is celebrating our 20th anniversary. Is something missing? The success of this compilation of compelling events, exhibitions, and items of interest to the jewelry community depends on YOUR participation.
If you're a member of AJF, you can add news and ideas to the monthly report by going here. If you aren't a member, but would like to become one, join AJF by making a donation.
ANNOUNCEMENT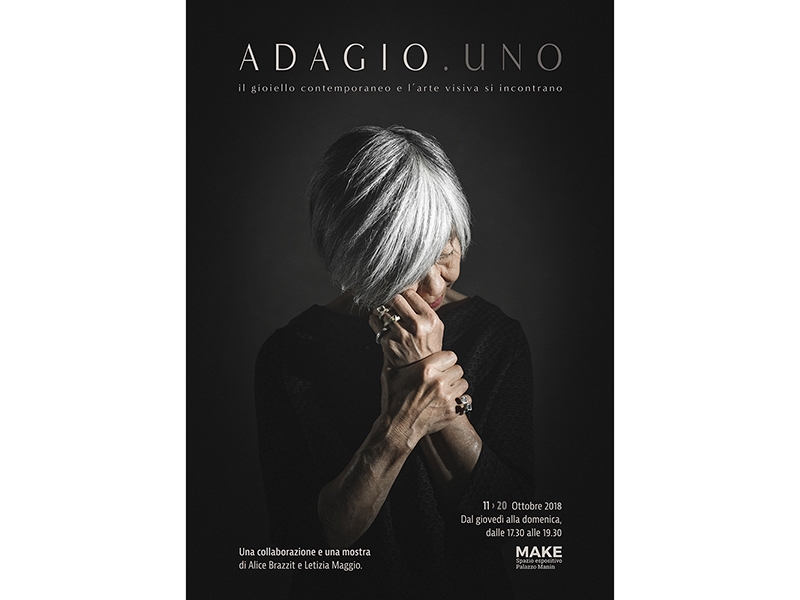 Adagio Uno is an art event in which contemporary jewelry and visual arts look at each other and produce a sense of empathy and balance. Alice Brazzit, video artist, and Letizia Maggio, jewelry designer, use their own different means of expression to finally speak the same evocative language. October 11–20, at Palazzo Manin, via Daniele Manin 6/A, Udine, Italy.
MUSEUM EXHIBITION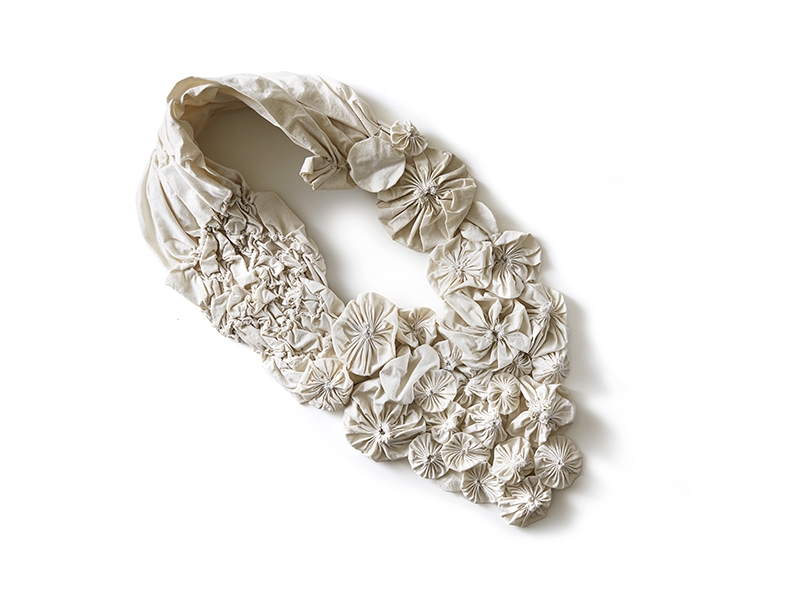 Interiors is the latest exhibition of the Joya Brava-Chilean Association of Contemporary Jewellery. It will be presented for the first time at the Museo del Traje in Buenos Aires, Argentina, from September 19–November 11. The show will be part of the events related to the 2nd Latin American Contemporary Jewellery Biennial 2018, organized by Joyeros Argentinos and the Museo de Arte Popular José Hernandez in Buenos Aires. Under the tutorship of Argentinian jeweler Jorge Castañón, the exhibition gathers the work of 21 of the association's members. Each one of us has an inner world, complex and unique, which manifests itself in endless ways. Daring to enter that world, in an intense and deep process, where one opens, throbs, grows and communicates with oneself and others, was the challenge that Castañón presented. The resulting pieces deal with the interests, pains, joys, and hopes of each member, reflecting their differences and similarities as a group, embodied in works made out of paper, porcelain, metals, textiles, and other materials. "We do not complete this world with the mere construction of ornaments, we need objects of value and commitment. We need objects of responsibility and communication between people," says Castañón.
MUSEUM EXHIBITION
Breon O'Casey (1928–2011), a well-respected British artist, son of Sean O'Casey, made his initial reputation as a jeweler before he fully concentrated on painting, printmaking, and sculpture. His works are in major international public and private collections, including the Schmuckmuseum, Pforzheim; The State Hermitage Museum, St. Petersburg; Tate Britain, London; Victoria and Albert Museum, London; Goldsmiths Hall, London; Los Angeles County Museum of Art; Philadelphia Museum of Art; and the Museum of Fine Arts, Houston. Breon O'Casey, A World Unknown: 1983–2003 will be exhibited at the American Irish Historical Society, 991 Fifth Avenue, NYC, and will include paintings, prints, sculpture, hollowware, and jewelry from private collections.
On view October 10–November 14, 2018, this exhibition is sponsored by Helen Drutt with the American Irish Historical Society and supported by the Metals/Jewelry/Cad-Cam Area, Tyler School of Art, Temple University, Philadelphia. Exhibition organized by Helen Drutt English, Elizabeth Essner, and Doug Bucci. Checklist essay by Simon Olding, director, Crafts Study Centre, Farnham, UK.
MUSEUM EXHIBITION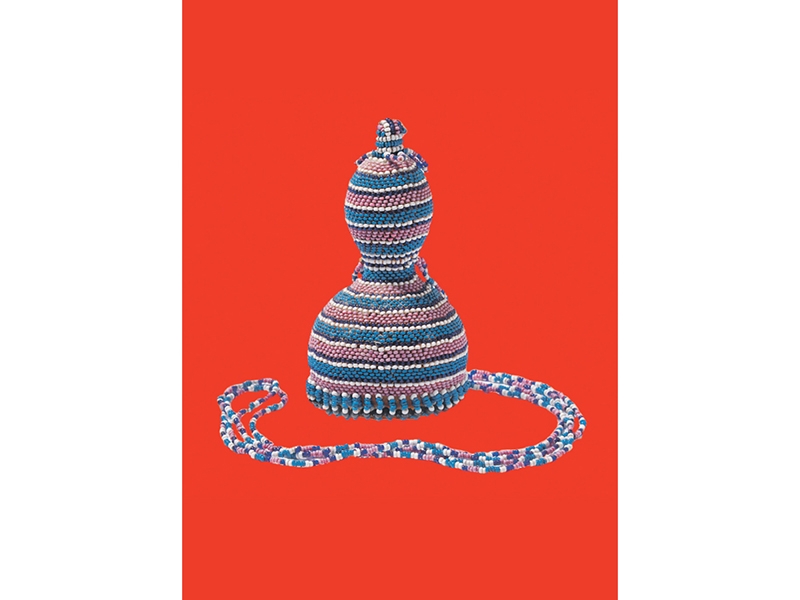 Closing October 21: Bead Art from Africa. The Mottas Collection, at Museum Rietberg, in Zurich. This exhibition on the aesthetic and meaning of beadwork focuses for the first time on women as artists. Whether in the shape of fine ornaments, impressive masks, or royal stools, bead art from southern, eastern, and western Africa is admired for the delicacy of its workmanship and the diversity of styles. Manufactured in Europe for the African market from the 17th century on, glass beads are indicative of the early stages of globalization. However, glass beads never merely served decorative or ornamental purposes; the colors and designs also conveyed intricate messages about the age, gender, and identity of the persons wearing the pieces. With the Mottas collection, an undisclosed treasure trove has found its way to the Museum Rietberg, which both adds to and enhances the existing Africa collection. In the exhibition, old beadworks are juxtaposed with contemporary positions from South Africa. To this day, this significant cultural heritage remains a source of inspiration for artists and fashion designers.
MUSEUM EXHIBITION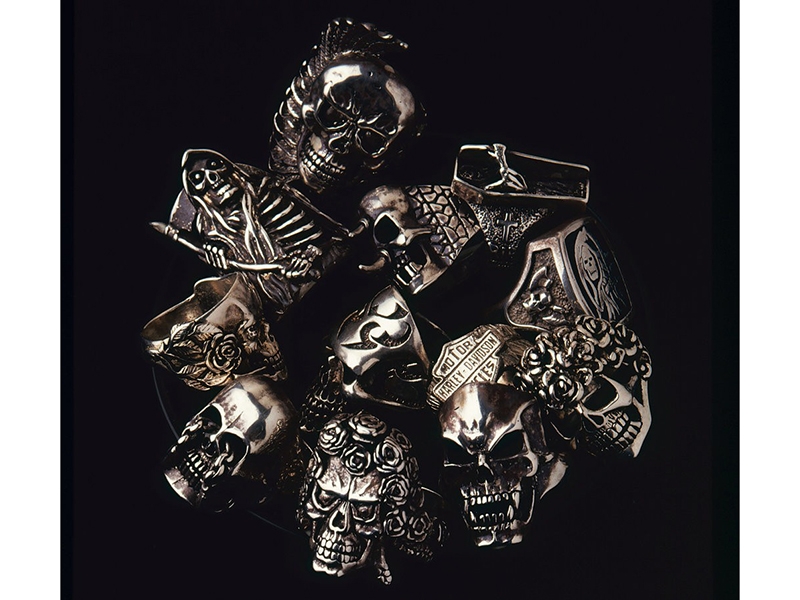 L'ÉCOLE, School of Jewelry Arts presents for the first time Men's Rings, From Dynastic Egypt to Hells Angels, the breathtaking collection of men's rings belonging to Yves Gastou. Taking place October 5–November 30, 2018, the exhibition showcases an array of 500 pieces ranging from the rings of 17th-century Venetian doges to American biker rings of the 1970s, and also includes ancient Egyptian rings, 19th-century "memento mori" skull rings, 18th-century enameled rings, and rings by contemporary artists.
MUSEUM EXHIBITION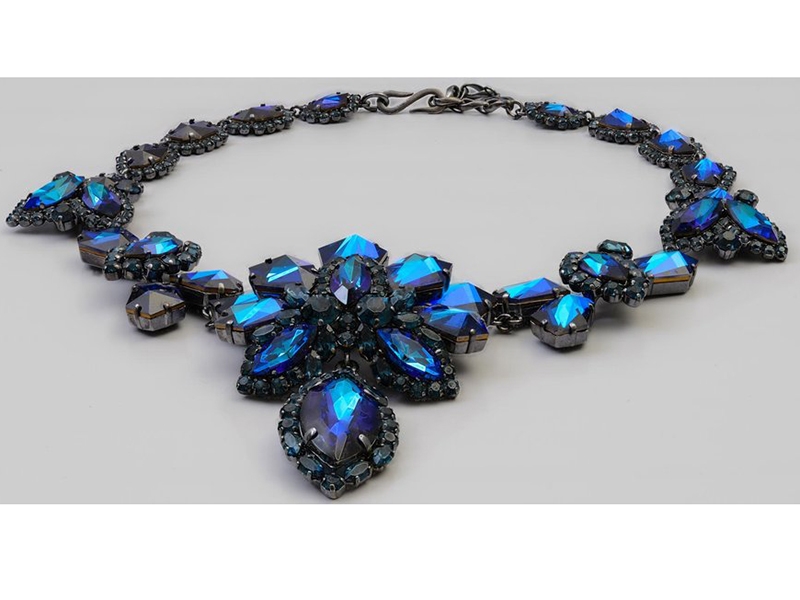 Bijoux-Bijoux! Costume Jewellery from Coco Chanel to Christian Dior opens October 13 at the Kunstgewerbemuseum in Berlin. Apparel and jewelry have always been inextricably linked, playing off of and inspiring each other, and costume jewelry—originally made from base or semiprecious materials for serial and thus inexpensive production—is now considered an indispensable complement to high fashion. Until the mid-20th century, major production centers included Idar-Oberstein (Germany) and Jablonec (Bohemia), and after World War II Neugablonz (Germany), and Providence, Rhode Island, in the United States. In Germany, jewelry was and continues to be designed as well as manufactured in large production facilities. This exhibition has been developed in collaboration with Gisela Wiegert, a prominent German collector of costume jewelry. Wiegert has been passionately and knowledgeably collecting high-quality costume jewelry for over 30 years, and has generously provided the most significant and beautiful pieces in her opulent collection to the Kunstgewerbemuseum for the exhibition. The presentation in the fashion gallery provides the unique opportunity to juxtapose fashion and costume jewelry and thus suitably portray the critical importance of jewelry in fashion.
MUSEUM EXHIBITION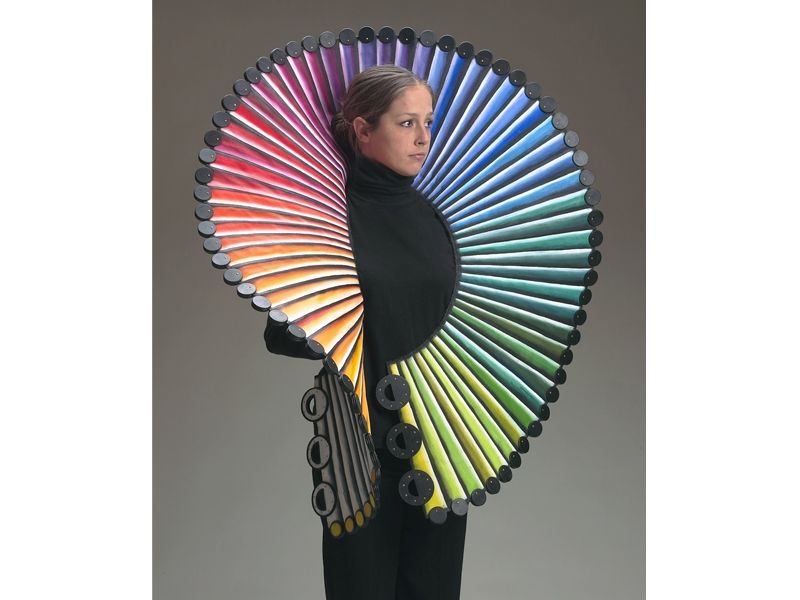 Outrageous Ornament: Extreme Jewelry in the 21st Century, which opens at the Katonah Museum of Art, in Katonah, NY, on October 21, 2018, reimagines the traditional boundaries that for so many centuries have defined body ornamentation. Jane Adlin, former curator of modern and contemporary design at The Metropolitan Museum of Art, brings together approximately 45 bold, unique, and innovative pieces of jewelry that broaden our expectations of personal adornment.
MUSEUM EXHIBITION
Uneasy Beauty: Discomfort in Contemporary Adornment, opening October 6 at the Fuller Craft Museum, brings together 75 examples of contemporary jewelry and costume that demonstrate the immense power of adornment to impact us physically, emotionally, and intellectually. Showcasing wearable work in various media from regional and national artists, the exhibition explores the outer limits of comfort through works that constrict body movement, irritate the skin, make extreme demands, or touch upon sensitive cultural nerves. Uneasy Beauty is part of the Mass Fashion collaborative, a consortium of eight cultural institutions that aim to explore and celebrate the many facets of the Bay State's culture of fashion. This exhibition is curated by Suzanne Ramljak, an art historian, writer, curator, and former editor of Metalsmith magazine.
MUSEUM EXHIBITION
It's easy to fall into the trap of sensational headlines. Even careful and informed readers must work to resist the pull of fake news, a phenomenon currently dominating American media. In the solo exhibition Fake News and True Love: Fourteen Stories by Robert Baines, which opens October 16 at the Museum of Arts and Design, in NYC, the Australian contemporary artist explores this issue through the lens of jewelry. By making up and "fact-checking" news stories to accompany his works, Baines manipulates what is accepted as truth to address the influence that fake news has on our perception of events. Fake News and True Love is a clever examination of jewelry as a document of popular cultural history. The artist's fanciful pieces and accompanying "evidence" encourage belief in the 14 stories he presents.
CALL FOR ENTRY—GRANT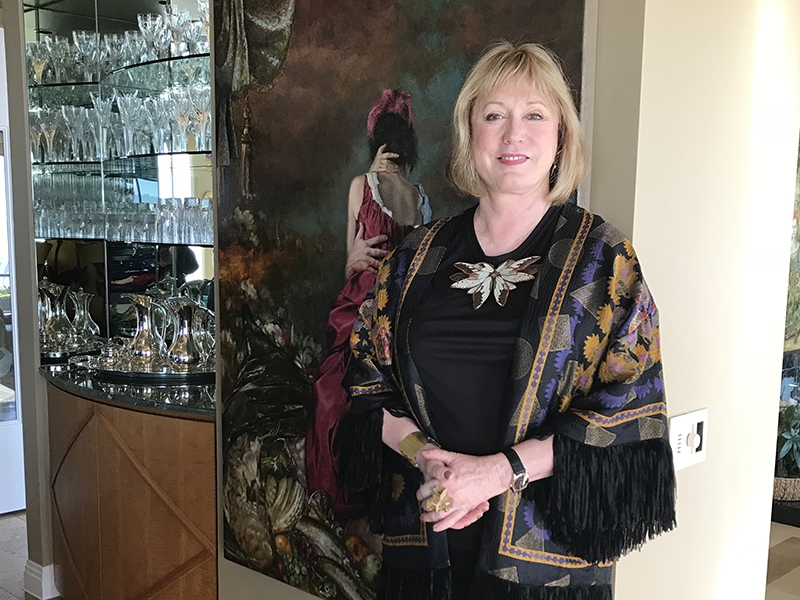 Established by San Francisco-based jewelry collector Susan Beech, the $20,000 Susan Beech Mid-Career Grant exists to recognize a mid-career artist who has made a substantial contribution to the field of art jewelry. Applications will be accepted starting November 1, 2018. The deadline to apply is 11:59 p.m., MST, on Monday, January 14, 2019. More information and complete guidelines can be found here.
CALL FOR ENTRY—BIENNIAL
Radiant Pavilion, Melbourne Contemporary Jewellery and Object Biennial, is currently accepting proposals for the 2019 program until October 7, 2018. This is an opportunity to show your work in Melbourne, Australia, to a broad network of artists, curators, collectors, and the local and international audience. Radiant Pavilion 2019 will take place from September 7–15, 2019. You can apply online and read the terms and conditions here. You can also see past events from the 2017 and 2015 programs here. Feel free to email the organization with any questions.
CALL FOR ENTRY—PRIZE
In 2016, the Loewe Foundation launched the international annual Loewe Craft Prize to showcase and celebrate newness, excellence, and artistic merit in modern craftsmanship. It aims to acknowledge the importance of craft in today's culture and recognize artisans whose talent, vision, and will to innovate will set a standard for the future. Deadline: October 31, 2018.
CALL FOR ENTRY—EXHIBITION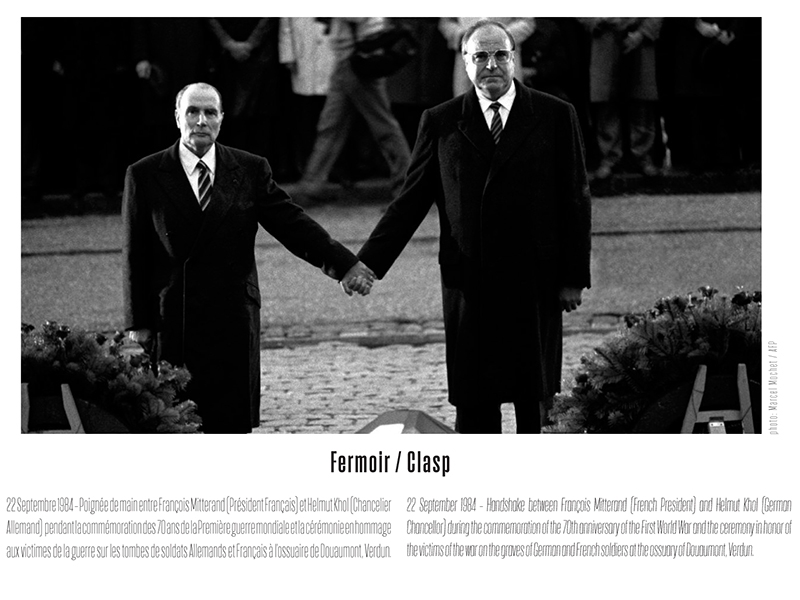 Sébastien Carré will be curator of the group exhibition LIE.E.S for the gallery Art Course in Strasbourg, to be held in June 2019. The call for entry is open until January 15, 2019.
JEWELRY IN THE NEWS
"Why do we always have to do nails with just nail polish?" The New York Times reports that Park Eun-kyung, arguably South Korea's most famous nail artist, has answered her own question with a line of jewelry—for fingernails.
JEWELRY IN THE NEWS
A new jewelry museum has opened in India, reports the New York Times. In 2009, the brothers Suresh and Arun Dhaddha decided that it was finally time to go through the belongings of their father, Gyan Chand Dhaddha, who had died five years before at the age of 64. They knew that the jeweler and gemologist had amassed a collection of artifacts and stored it all rather haphazardly in the family home. But they weren't prepared for the hoard they discovered: about 2,500 objects ranging from 100 to 3,000 years old, from Mughal-era miniature paintings to maharajah-worthy jewels, that rivaled the holdings of many established cultural institutions.
JEWELRY IN THE NEWS
SDVoyager recently covered 2Roses jewelry design studio. 2Roses is a collaboration between designers Corliss Rose and John Lemieux Rose. The studio, located in Southern California, focuses on producing one-of-a-kind and limited-edition adornment and objets d'art, and is well known for its use of a wide range of highly unorthodox materials.
JEWELRY IN THE NEWS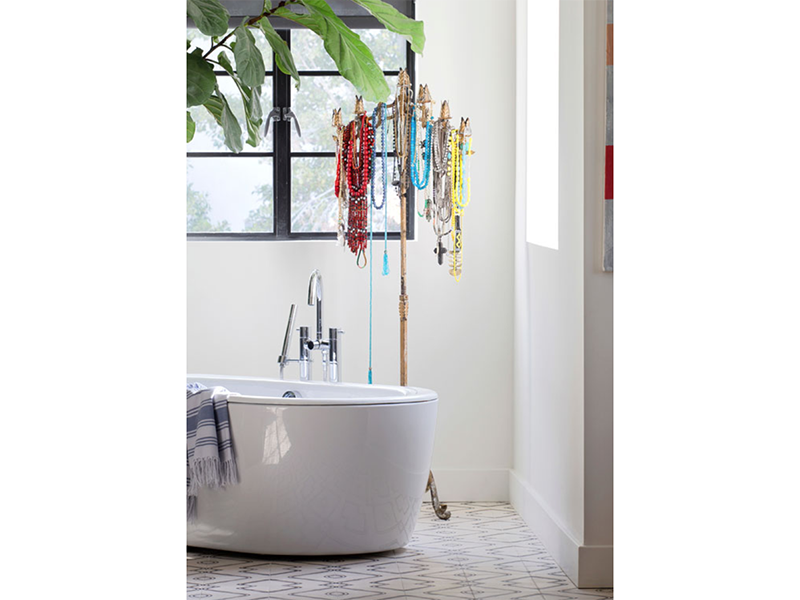 Designer Cortney Novogratz's latest innovation is using jewelry as art. "Obviously, jewelry is an adornment to be worn on your body. However, there's no reason why beauty can't be on display all the time in your home," she says. House Beautiful covers her baubles-as-décor approach.
JEWELRY IN THE NEWS
H
yperallergic reviews De Calder à Koons: Bijoux d'Artistes, which was on show at the Musée des Arts Décoratifs in Paris until September 9, 2018.
"Here's an old white guy conceptual artist's view of jewelry made by famous artists. Doesn't he realize that art is a luxury item, too, and not really all that different from jewelry? Anyway if you want to get mad and see what the old art world used to think of artist jewelry read this. I'm not sure it's still dismissed by everyone who is more current in their thinking, but I don't really know for sure."—Susan Cummins
JEWELRY IN THE NEWS
If you think you've been seeing more men wearing rings, bracelets, and pendants—such as Jay-Z, John Mayer, or Hiroshi Fujiwara, known as the Godfather of Tokyo's trendy Harajuku area—you're not wrong. The New York Times delves into the trend.
INTERESTING LINK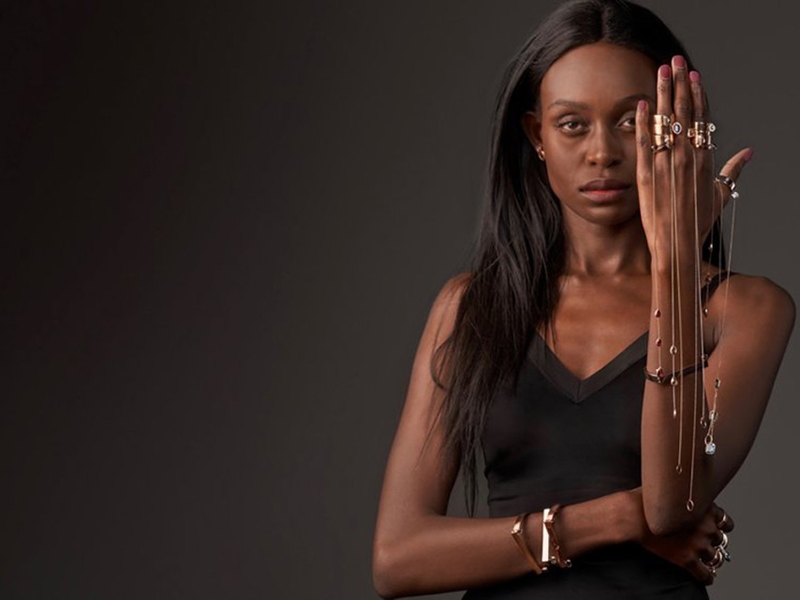 Leslie Paige Smith's weird and wonderful baubles spent the summer getting the A-list treatment, reports Portland Monthly.
INTERESTING LINK
Not too long ago, Kim Kardashian West posted an Instagram story of what appears to be a choker implanted into her neck. Chrissy Teigen also posted a photo of herself on social media wearing what looks like angel wings sprouting from her chest, while Queer Eye's Tan France shared a selfie in which he appears to be wearing a ruffled collar made of human skin around his neck. Despite their appearance, these accessories are not actually implanted into the skin. They're part of an upcoming exhibition on body modification run by A Human, which describes itself as "a fashion brand from the future where self-expression isn't defined by what you put on your body, but how you change your body." Learn more via The Guardian.
INTERESTING LINK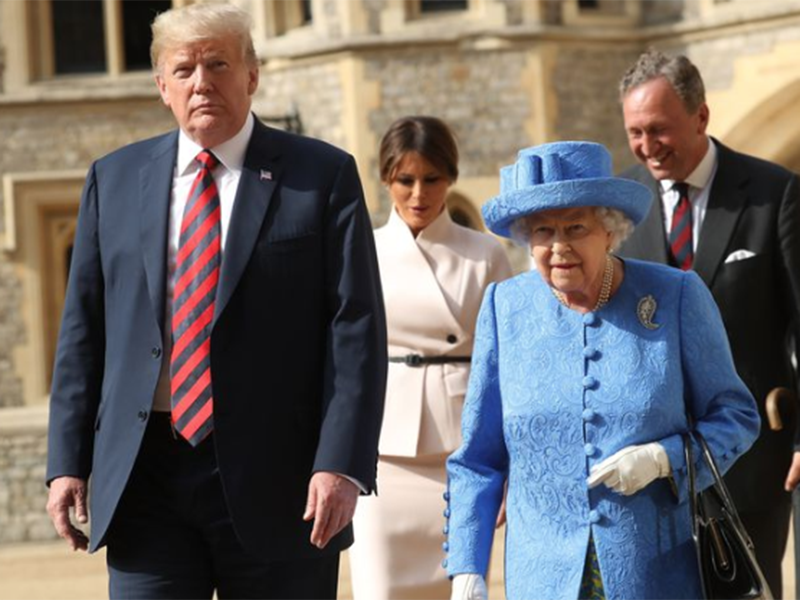 Queen Elizabeth may have used her jewelry to throw shade at President Trump. Elle describes how.