Art Jewelry Forum is pleased to share the news that members of our community find noteworthy. Is something missing? The success of this list of events, exhibitions, and other items of interest depends on YOUR participation. If you're a member of AJF, you can add news and ideas to the monthly report by going here. If you aren't a member, become one by making a donation to join AJF. Gathered with help from Carrie Yodanis.
ANNOUNCEMENTS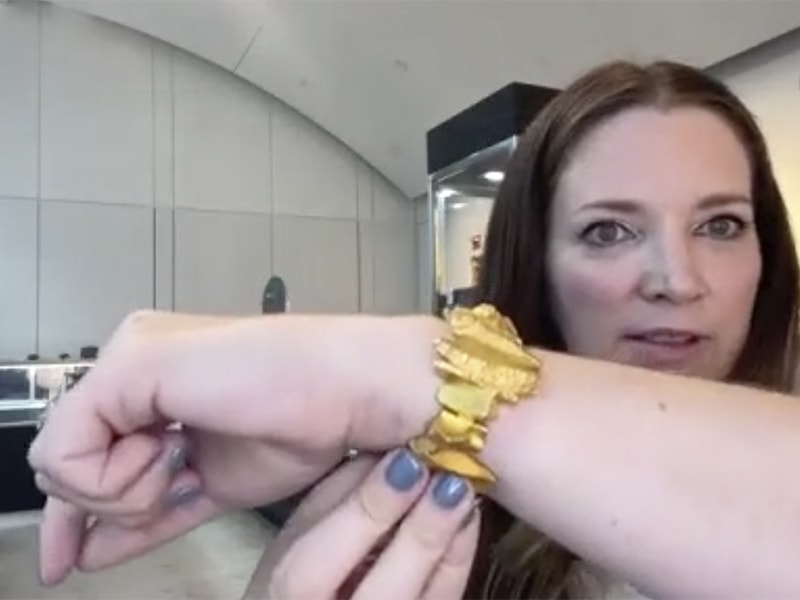 AJF LIVE
Did you miss our most recent AJF Live with Bonhams: Wearable Art: Jewels form the Crawford Collection? We post all the recordings on our website. That means you can watch (or rewatch) anytime. See it here.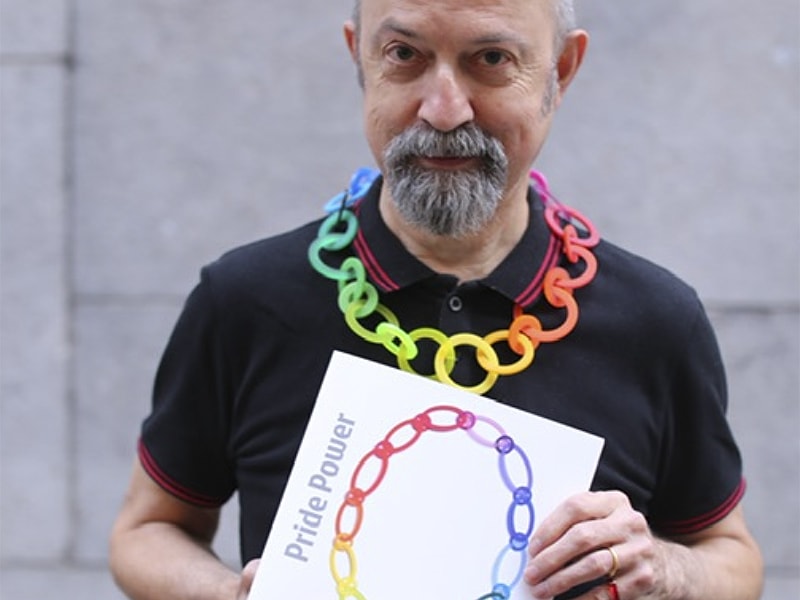 MUSEUM PURCHASE
This year, Amsterdam Pride celebrated 25 years. For the occasion, Paul Derrez organized the Pride Power project. Forty people in the streets were invited to wear his Rainbow chain and their portraits were taken. CODA has acquired three chains and photos. A booklet about the project has also been published. Congratulations! Get more information from Derrez.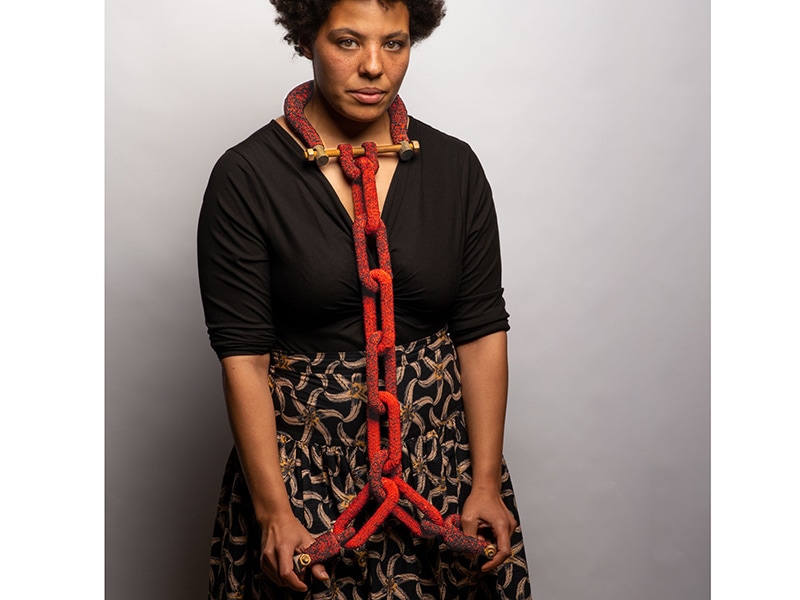 TOP GRADS
Galerie Marzee announces the winners of Marzee Graduate Prize 2021: Sónia Brum (MFA), Ar.co; Hyeyoung Choi (MFA), Kookmin University; Xiahan Dai (MA), Royal College of Art; Nikita Kavryzhkin (MFA), Hochschule Trier Campus Idar-Oberstein; Sujin Kim (MA), University of Applied Sciences and Arts (HAWK), Hildesheim; Nga Ching Ko (MFA), Hochschule Trier Campus Idar-Oberstein; Luisa Kuschel (BA), University of Applied Sciences and Arts (HAWK), Hildesheim; Alma Lion, Shenkar college of art, design and engineering; Peleg Mercedes Matityahu, Shenkar college of art, design and engineering. The 35th annual Marzee International Graduate Show is on display at Galerie Marzee until October 30, 2021. Congratulations, all!
Find exhibitions and shows on a dedicated page on our website.
FROM OUR MEMBERS
EXHIBITION RECOMMENDATION
Jeffrey Lloyd Dever recommends Alien Invasion:(Un)Familiar Forms in Contemporary Art. It's on at the Racine Art Museum through January 22, 2022. "RAM does a wonderful job of putting together innovative exhibitions at the intersection of fine craft and art. This one is curated from their own collection and features a diverse cross section of work," says Dever. The show includes jewels by Dever, Peter Chang, Maggie Maggio, and others.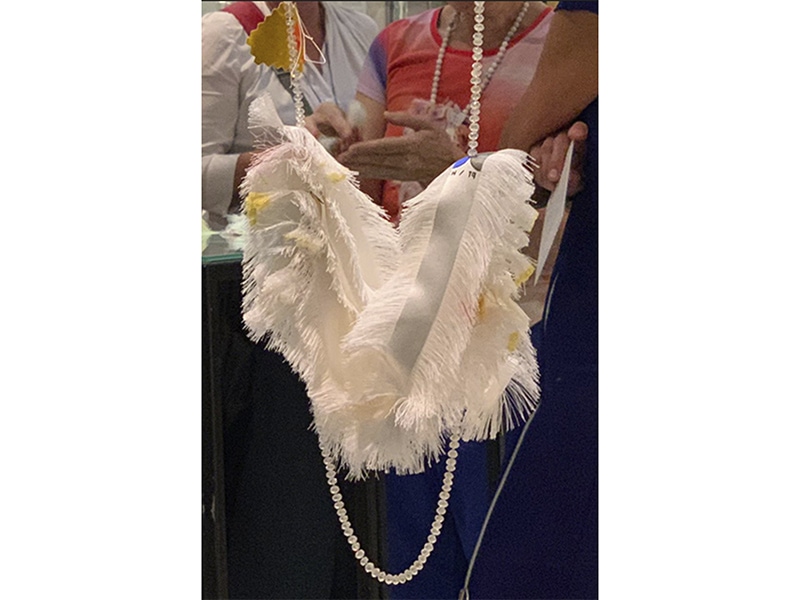 EXHIBITION RECOMMENDATION
Margit Hart says you should check out the exhibition Andrea MAXA Halmschlager Blumentiere/Flower Animals. It's at V&V Gallery, in Vienna, Austria, until November 2, 2021. "Through unweaving and fringing, textiles are transformed into lively pendants you want to touch and play with," says Hart "The pendants are woven into hand-knotted strings of harmoniously and carefully chosen semiprecious stones. What a nice feeling when the necklaces accompany the movements of your body!"
EXHIBITION RECOMMENDATION
A member who wants to remain anonymous tells us that the Toowoomba Contemporary Wearables Biennial Award 2021, at Toowoomba Regional Art Gallery, Queensland, Australia, shows "a fantastic cross-section of contemporary jewelry in Australia in 2021." See some of the work in this video.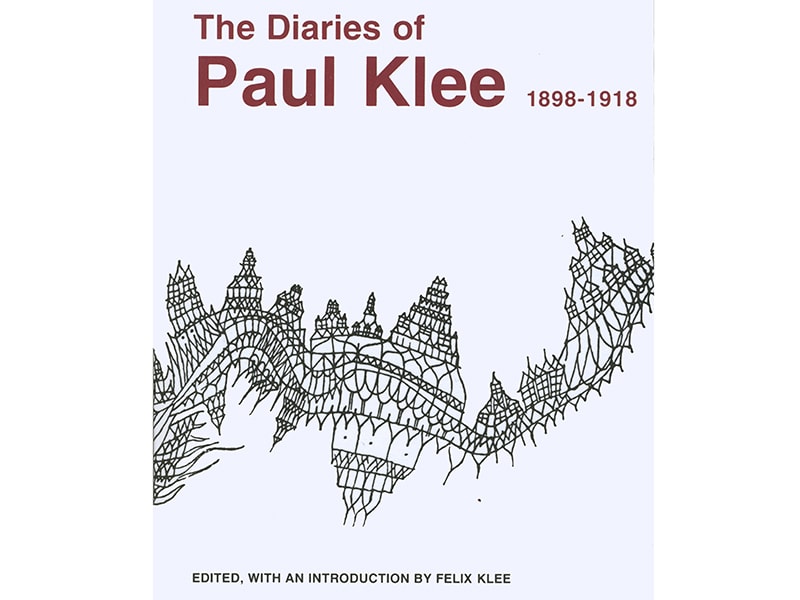 BOOK RECOMMENDATION
Adriana Radulescu says The Diaries of Paul Klee is "a wonderful book for art lovers and anyone interested in Paul Klee's work. I was surprised at how contemporary his reflections and commentaries on his studying, living, his contemporaries, and his traveling feel. It helps one understand and appreciate Klee's beginnings and artistic evolution, and his many other talents besides his painting. His writing is candid and truly touching." The book spans 20 years of the artist's life, starting at age 19.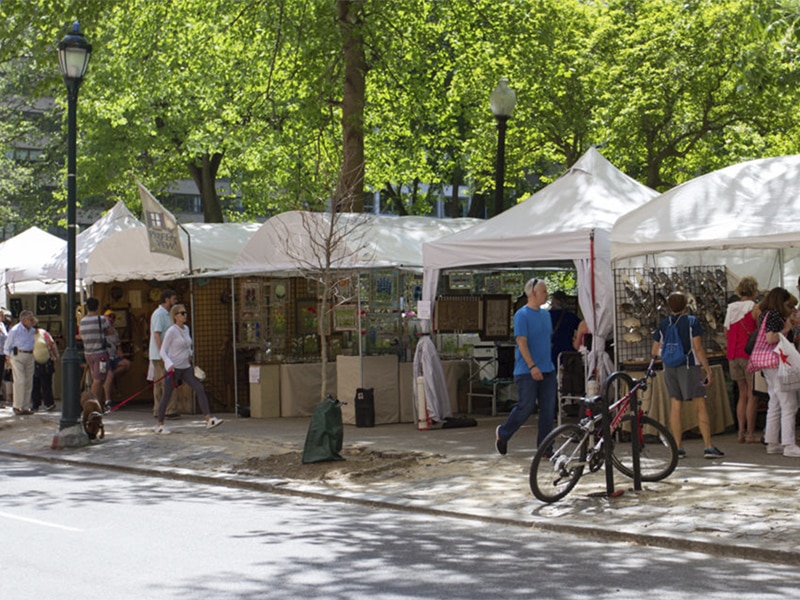 ATTEND THIS CRAFT FAIR!
Esta Jo Schifter urges you to go to the Pennsylvania Guild of Craftsmen's three-day Fine Craft Fair. It will take place in Philadelphia's Rittenhouse Square October 8, 9, and 10, 2021. "Always great artists and especially jewelers!"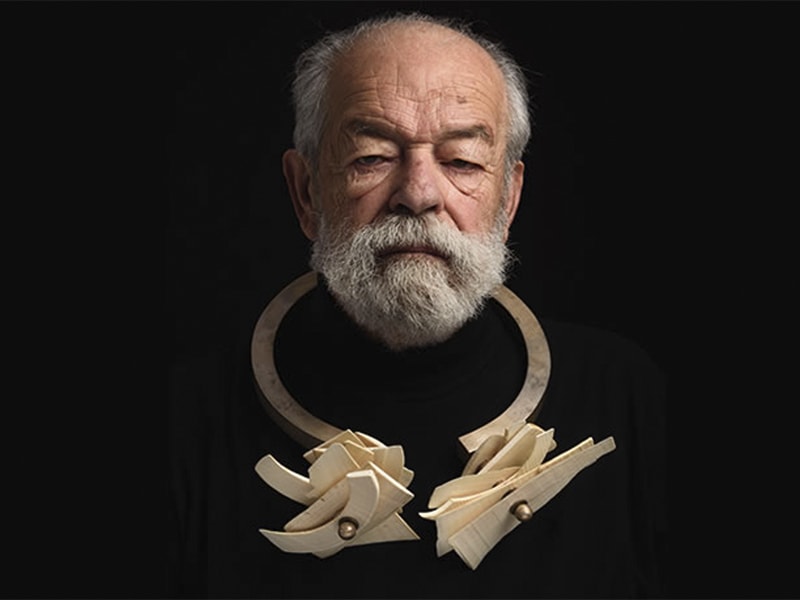 EXHIBITION RECOMMENDATION
Marta Costa Reis reminds everyone to go to Lisbon to see the Cold Sweat exhibition. It's at the São Roque Museum and Pharmacy Museum. It is one of the main shows of the 1st Lisbon Contemporary Jewellery Biennial. With its themes of "Body/Fear/Protection," the exhibition shows jewelry and objects of protection from different times and places. "Relics, sacred art, and religious artifacts are in dialogue with contemporary jewelry and visual arts," says Costa Reis.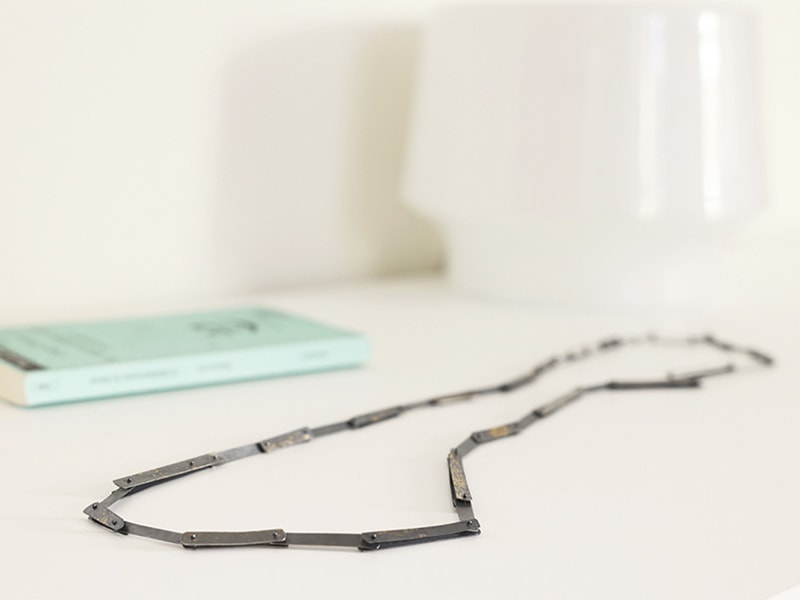 THREE EXHIBITION RECOMMENDATIONS
Sogand Nobahar recommends Jewelry at Home: "Like all other exhibitions curated by Eliana Negroni, it was absolutely amazing. It's essential to make people see contemporary jewelry is not just a body ornament. It can also decorate our indoors. The value of an artistic piece is more than just wearing a piece for the night and keeping it in the closet." Nobahar also gives kudos to FakeAuthentic ICONICIRONIC. It "confronts the meaning of design and the need to reconsider priorities and clarify intentions." Nobahar calls Dammi la Mano "really inspirational photography created to enhance and support the caregivers of patients with breast cancer."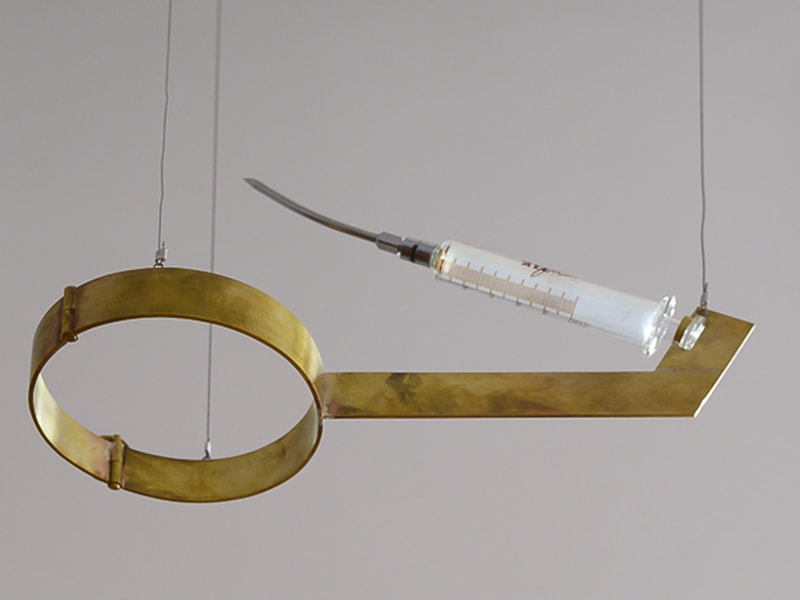 EXHIBITION RECOMMENDATION
Teresa Milheiro wrote in about the show Tools for intimacy and social distance security, at Espaço Sá da Costa. It includes Obsessive Controlling Tools, by Teresa Milheiro; 540, by Sara Leme; and Planos geradores de espaço, by Rui Peixoto. Three Portuguese jewelers reflect different perspectives about the pandemic. Milheiro gives an ironic perspective and brings a lighter view and some funny solutions. Leme brings some obsessive situations about confinement. Peixoto made works using plates from microscope, creating different levels of layers on the pieces.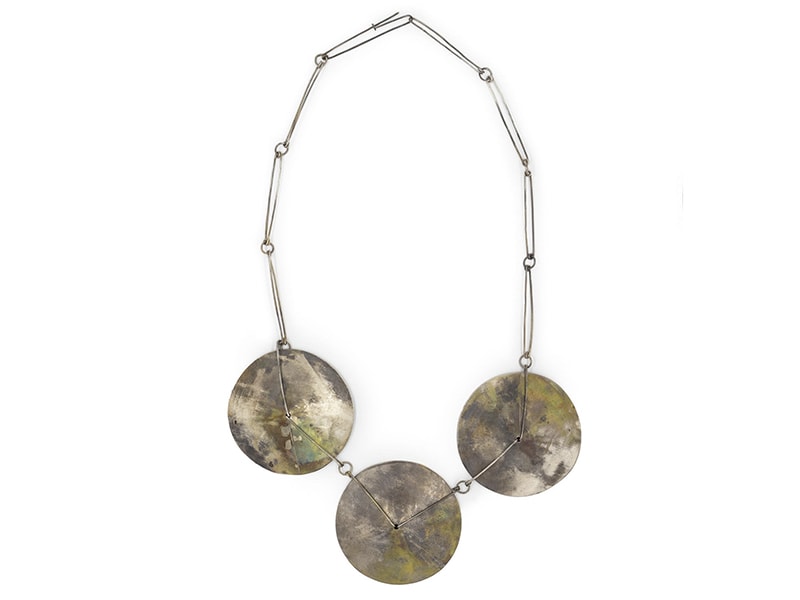 GALLERY IS REPPING A NEW ARTIST
Galeria Alice Floriano now carries Maria Ignacia Walker's work. Walker was trained as a jeweler. She expresses her interest in the human body through different artistic disciplines. She approaches art by working with metal, experimenting with material, and using her artisanship to make jewelry, body pieces, objects, and installations. Walker is based in Florence.
EVENTS
SYMPOSIUM
The Baltimore Jewelry Center will host a two-day symposium mid-month. Explore how the history of jewelry and historical jewelry techniques have played a role in the development of contemporary art jewelry. In person: Saturday, October 16, 2021. Online: Sunday, October 17, 2021.
AUCTION
The Metal Museum's 2021 Art Auction takes place in conjunction with Repair Days, October 19–23, 2021. Works by metal artists from across the country are available to bid on. Funds raised will support Museum programs throughout the year. Items are available for preview on October 1. Attendees can register online at e.givesmart.com/events/mhj/. The live auction is in-person. It requires a ticket to bid. The silent auction is online and no purchase is required.
SYMPOSIUM
Seattle Metals Guild Northwest Jewelry & Metals Symposium, October 16, 2021. Virtual/online. Speakers include Karin Jones, matt lambert, Junko Mori, Ira Sherman, and Cindi Strauss.
JEWELRY WEEK
New York City Jewelry Week, November 15–21, 2021.
Koru7, Lappeenranta, Finland. Seminar October 29–30, 2021. Four related exhibitions with varying dates.
FESTIVAL
Obsessed! Jewellery Festival, October 30-November 30, 2021. Focuses on big ideas by a diverse range of experts based in the Netherlands and Belgium.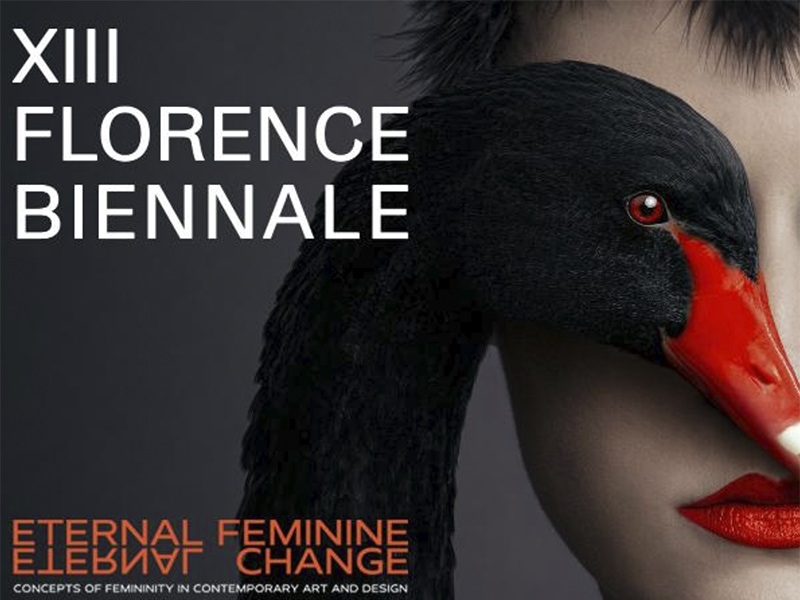 BIENNIAL
Florence Biennale for Art and Design, October 23–31, 2021. Seen as an outstanding showcase of international contemporary art production. Exhibiting artists compete in a range of art categories, including art jewelry.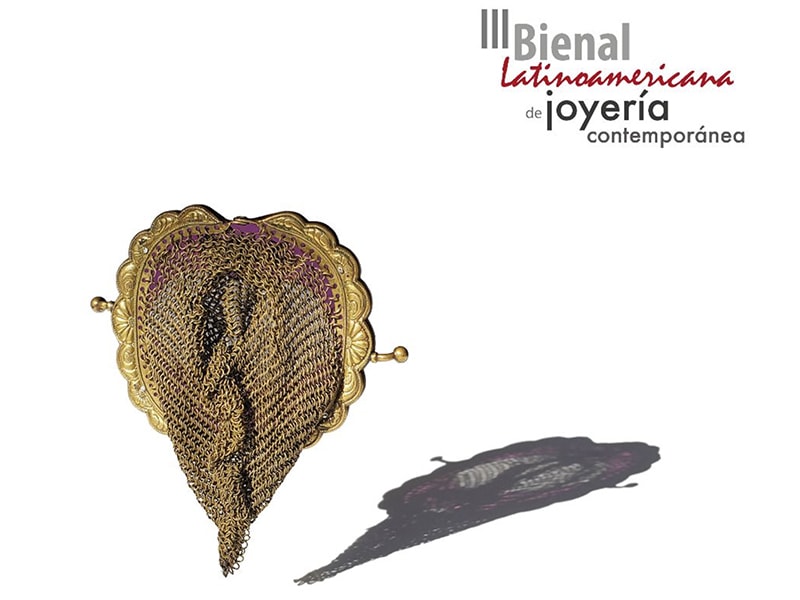 BIENNIAL
III Latin American Biennial of Contemporary Jewelry, through October 17, 2021.
FESTIVAL 
JOYA Barcelona Art Jewellery and Objects 2021, Barcelona, Spain, September 22–November 29, 2021. JOYA is the leading art jewelry event in Spain, bringing together independent artists, schools, organizations, and enterprises related to jewelry.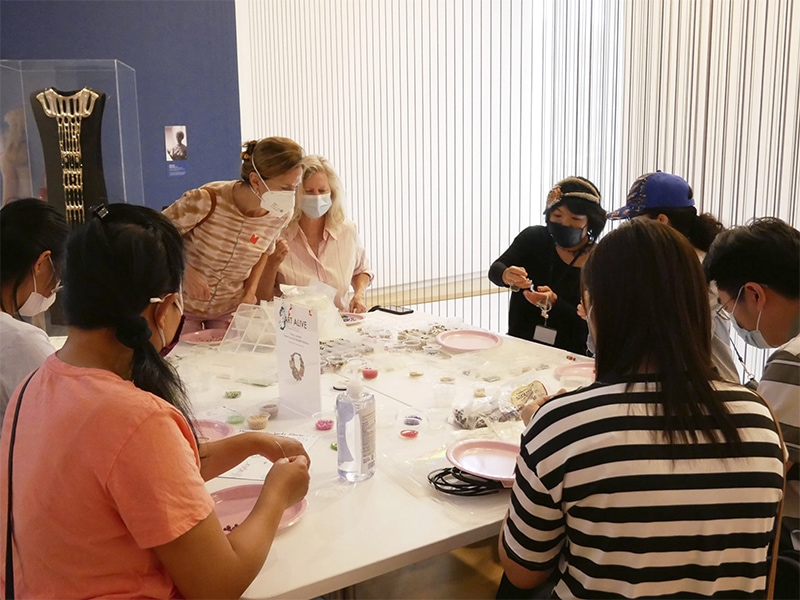 BEADING WORKSHOP, FREE WITH MUSEUM ADMISSION
Art Alive, October 9, 2021, from 11–2, at the Museum of Arts & Design, NYC. Kazue Taguchi will lead a workshop inspired by Joyce J. Scott's Voices. Participants will learn to create rings and earrings by weaving chains of beaded flowers.
OPPORTUNITIES
CALL FOR ENTRY
Preziosa Young invites artists, goldsmiths, silversmiths, designers, and young professionals worldwide to present projects that show their current work. The Preziosa Young exhibition will take place in Florence, in conjunction with the international exhibition/conference Preziosa, Florence Jewellery Week. (Not suitable for students or the recently graduated.) Deadline to apply: November 15, 2021. Get more information.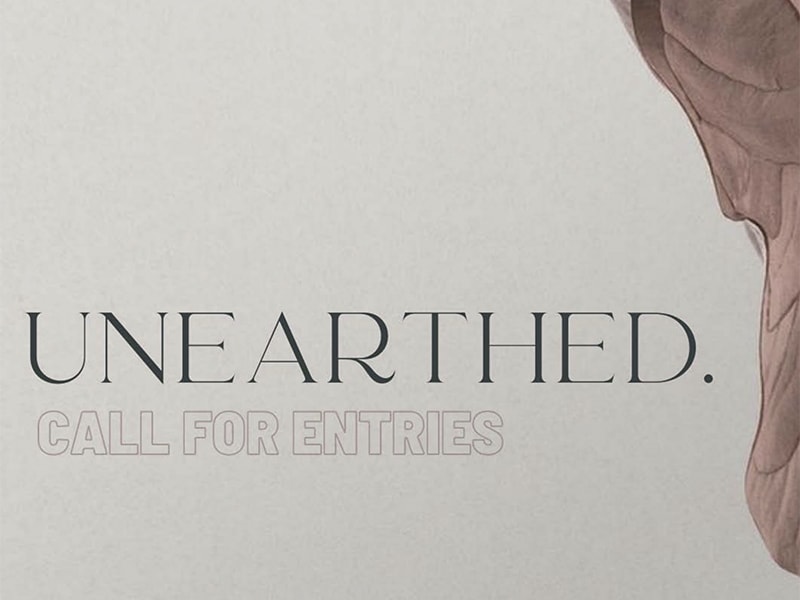 CALL FOR ENTRY
The Vancouver Metal Arts Association's Unearthed exhibition invites artists to uncover the discoveries they have made through trial and tribulation. Artists are asked to mine through changes to their studio practices, to dig back into past ideas lost along the way, and to excavate the old into something new. Entry deadline: October 31, 2021.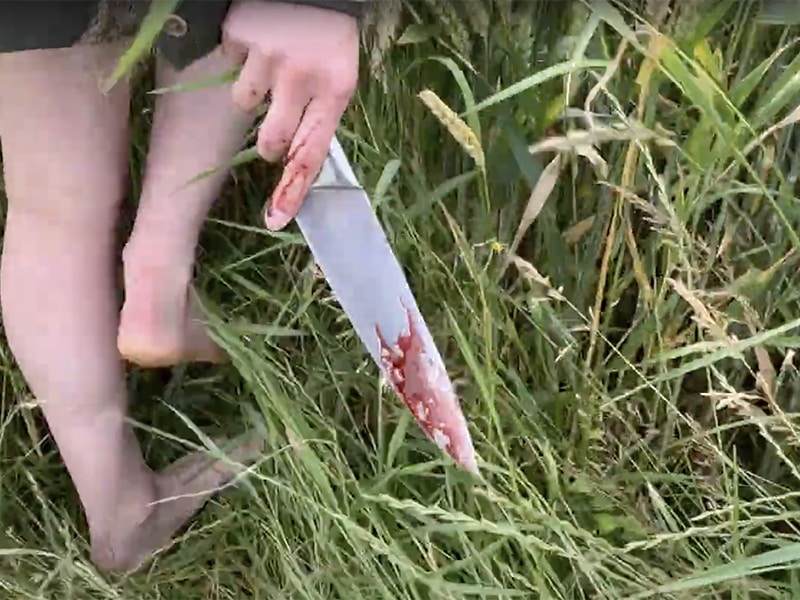 CALL FOR ENTRY
Alliages gallery's Until Death Do Us Part invites artists to submit their own vision of the subject. The exhibition will be held December 2021–­March 2022 at Alliages gallery in Lille, France. It then moves to Schmuck 2022, in Munich. More destinations to follow after Munich. Entry deadline: October 14, 2021.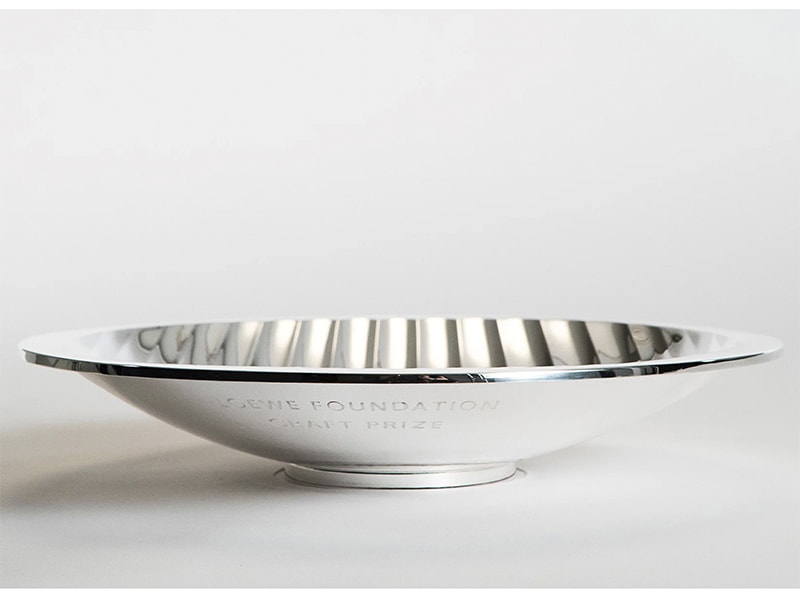 CALL FOR ENTRY
The Loewe Foundation Craft Prize 2022 recognizes uniquely talented artisans whose artistic vision, technical skill, and determination to innovate will set new standards for the future of craft. The winning works will be shown in an exhibition and catalogue in Seoul in spring 2022. Application deadline: October 25, 2021. Learn more.
RESIDENCY
Southwest School of Arts, in San Antonio, TX, US, invites metalsmiths and jewelry artists to apply for its artist-in-residence program. The program fosters creative, intellectual, and professional growth for emerging and established visual artists. Applications are accepted on an ongoing basis. Applicants should submit at least six months before their proposed start date. More info here.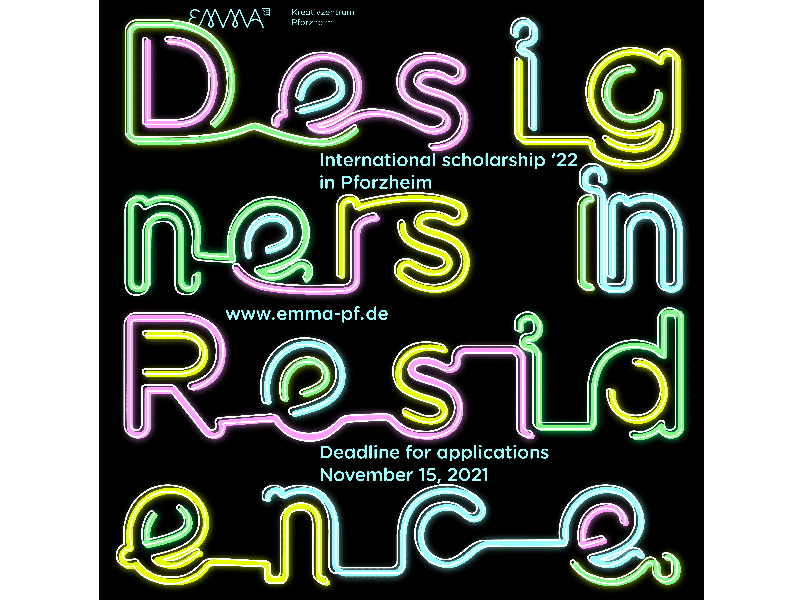 DESIGN RESIDENCY
Open call for Designers in Residence is directed toward young designers in jewelry, fashion, accessories, industrial design, communication design, and other design disciplines. Interdisciplinary project proposals are welcome. Three scholarships offered for a three-month working phase at the EMMA Creative Center in Pforzheim, Germany. Fully equipped workshops. Deadline to apply: November 15, 2021.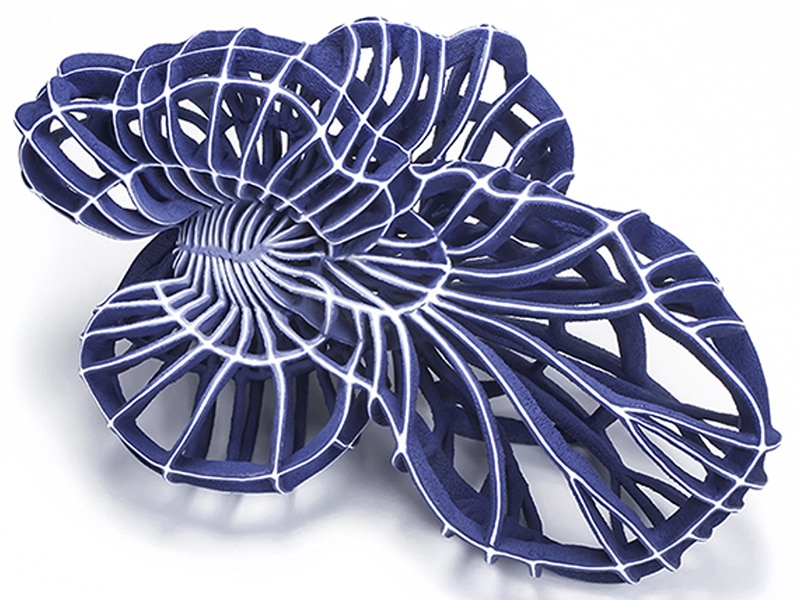 SCHOLARSHIPS
Lillstreet Art Center offers BIPOC merit-based scholarships. These aim to support the creative development of emerging and established Black, Indigenous, and People of Color artists working in Chicago. Next application deadline: October 16, 2021.