Art Jewelry Forum is pleased to share the news that members of our community find noteworthy. Providing a place to share interesting news is one way AJF is celebrating our 20th anniversary. Is something missing? The success of this compilation of compelling events, exhibitions, and items of interest to the jewelry community depends on YOUR participation.
If you're a member of AJF, you can add news and ideas to the monthly report by going here. If you aren't a member, but would like to become one, join AJF by making a donation.
ANNOUNCEMENT
This year, 912 applications from 65 countries were submitted to Schmuck 2018. Hans Stofer, head of the jewelry department of the Royal College of Art London until the end of 2017 and head of the metallclass of the Kunsthochschule Halle, Burg Giebichenstein, selected 65 artists from 21 countries. Please find the list of the participants in Schmuck 2018 here.
Schmuck 2018 will take place from March 5 until March 13, 2018, in hall B1 on the Trade Fair Ground in Munich, from 9:30 a.m. until 6 p.m. On Tuesday, March 8, there will be a VIP opening from 6–10 p.m. The Herbert Hofmann Award ceremony takes place on Saturday, March 10, 2018, at 5 p.m., followed by the presentation of the AJF Artist Award at the action stage in Hall B1.
---
MUSEUM EXHIBITION
Craft in America presents Borders and Neighbors: Craft Connectivity between the U.S. and Mexico, which will explore the symbiotic relationships that Mexican and American artists have with each other, their craft, and their communities. Features a broad range of work by weavers, ceramic artists, paper makers, jewelers, muralists, and altar makers—objects that touch on the people, history, and traditions behind the craft. The stories they represent confirm the idea that art is without borders. Among the highlights in this exhibition is the work designed by artist Kiff Slemmons and executed by the Taller Arte Papel, Oaxaca.
---
MUSEUM EXHIBITION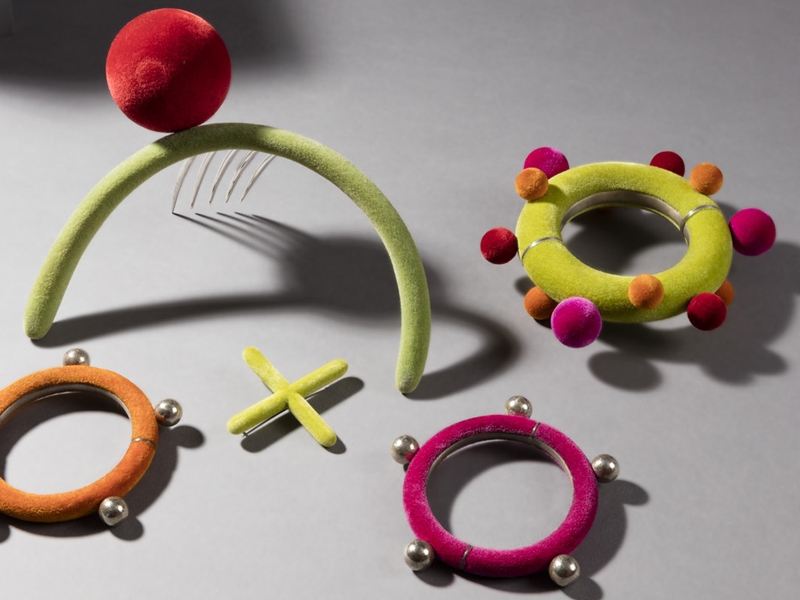 Jewelry of Ideas: Gifts from the Susan Grant Lewin Collection, opening November 17, celebrates the recent gift from the renowned collector to the Cooper Hewitt, Smithsonian Design Museum. On view through May 28, 2018, the exhibition, co-curated by Ursula Ilse-Neuman and the Cooper Hewitt, features 150 brooches, necklaces, bracelets, and rings, and traces radical developments in jewelry from the mid-20th century to the present.
AJF members at the $250 level and higher received a special invitation to celebrate this accomplishment with Susan Grant Lewin and Ursula Ilse-Neuman over an intimate lunch on November 17.
---
MUSEUM EXHIBITION
If you weren't able to visit the Medusa: Bijoux et Tabou exhibition at the Musée d'Art Moderne de la Ville de Paris, here are two very different personalities discussing the ideas explored by the curatorial team: Rapper JoeyStarr, and jewelry artist Victoire de Castellane. Both videos have English translations. The exhibition is open until November 5, 2017.
---
MUSEUM EVENT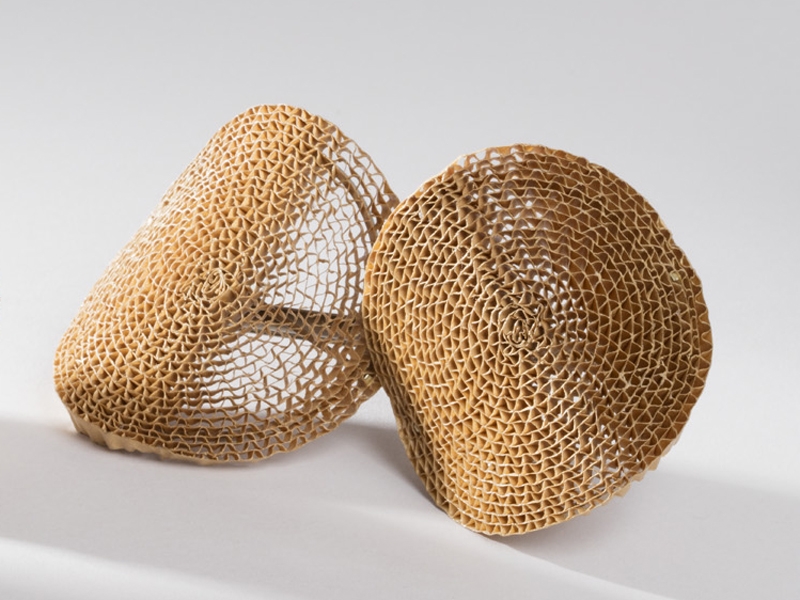 The Cooper Hewitt, Smithsonian Design Museum and the 92nd Street Y present a discussion over afternoon tea on December 12, 2017, from 3–4:30 p.m. Attendees will enjoy an insider's perspective of Jewelry of Ideas: Gifts from the Susan Grant Lewin Collection, joining with collectors to discuss their views on collecting and the state of contemporary jewelry today. Register here.
---
SYMPOSIUM / CONFERENCE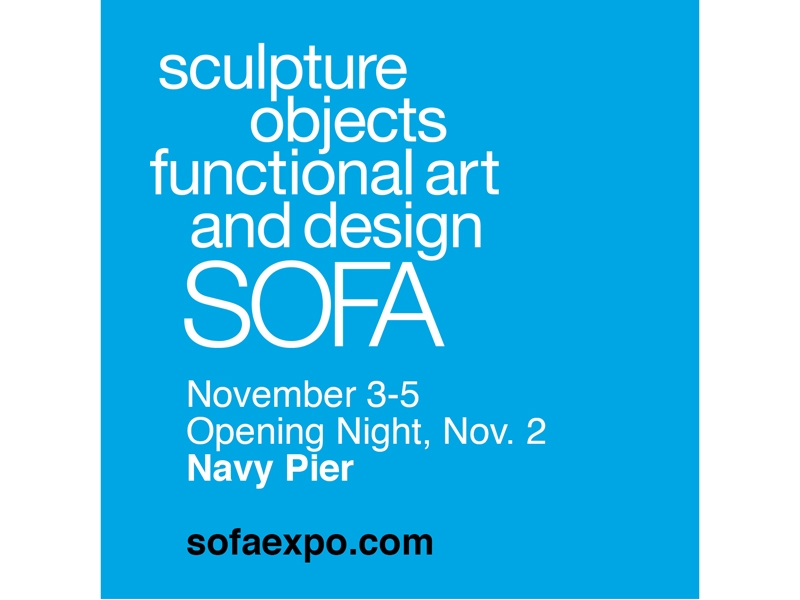 The SOFA (Sculpture Objects Functional Art and Design) Fair is November 2–5, 2017, at Chicago's Navy. It's the premier gallery-presented art fair dedicated to three-dimensional art and design, including contemporary art jewelry. SOFA features more than 70 international dealers presenting artworks that cross the boundaries of fine art, decorative art, and design. With a strong educational emphasis, SOFA CHICAGO includes an acclaimed lecture series, with several about jewelry.
AJF sponsor galleries participating in SOFA include Hedone Gallery, Aaron Faber, Pistachios, and Galerie Noel Guyomarc'h. AJF members at the $250 level and higher received VIP passes to the event. SOFA's VIP program includes exclusive events tailored to high-profile gallery clients and collector/museum groups. Check it out.
---
CONFERENCE EVENTS
Ball State University (BSU) School of Art is presenting at SOFA Chicago 2017's not-for-profit section. In its exhibition, Fostering Dialogue and Collaboration, faculty will demonstrate how collaboration informs their practices as they mentor students in the identification of materials and processes that best empower them.
BSU will also sponsor a panel discussion entitled "Overlapping Objectives: The Hows and Whys of Collaboration," held on Saturday, November 4, at 10 a.m.
---
SYMPOSIUM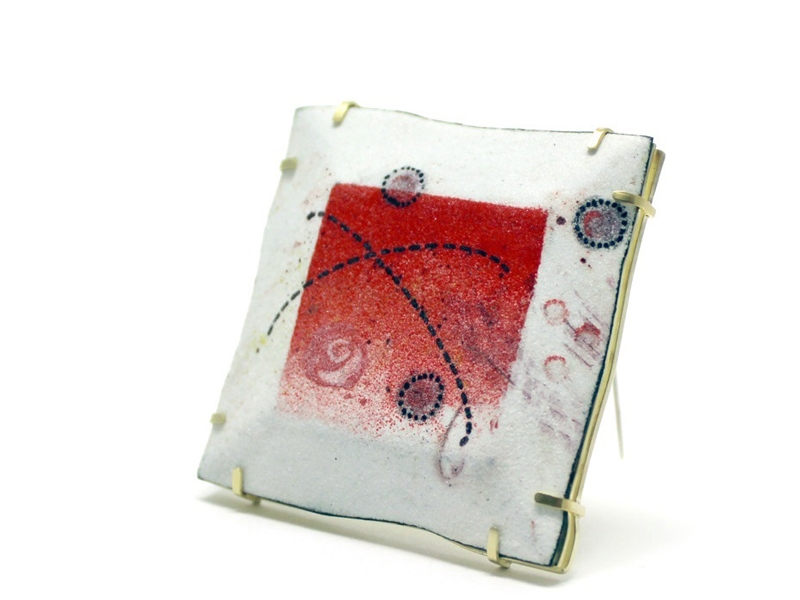 Jewelry of Ideas: Gifts from the Susan Grant Lewin Collection—The 92nd Street Y is presenting this two-panel symposium on Friday, November 17, 2016, from 1–5 p.m. The panel will explore topics in contemporary jewelry and how contemporary makers have revolutionized the medium. Presented in conjunction with the Cooper Hewitt, Smithsonian Design Museum. $50/$40. To register, go here.
---
CALL FOR ENTRY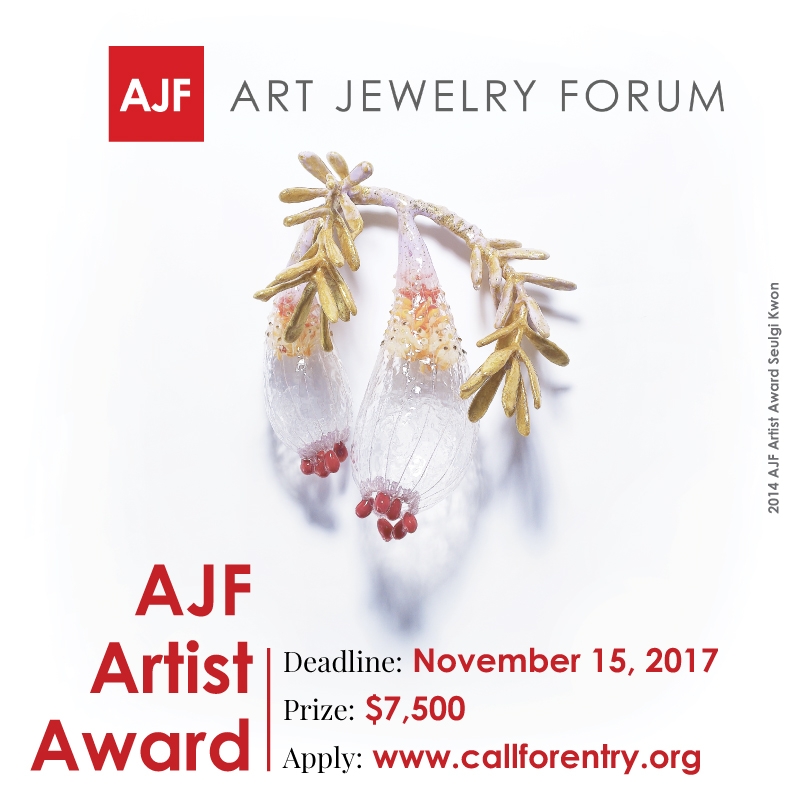 The 2018 AJF Artist Award is accepting applications until Novmeber 15, 2017. The award is offered through AJF's award and grant program to celebrate innovative work being created by a jewelry artist early in their career. Through the AJF Artist Award, AJF hopes to encourage and recognize new and exciting work that will direct the future development of the field.
AJF's award and grant program is made possible through the generosity of individuals who believe funding art creation is an important way to contribute to this field. This year, a fantastic group of five jewelry collectors and enthusiasts from across the United States has come together to fund this opportunity to recognize a young artist's work. They are Edie Nadler and Barbara Waldman, along with AJF board members Susan Kempin, Marion Fulk, and Linda Peshkin.
---
CALL FOR ENTRY
The Juliane Noack Association (Förderverein zum Aufbau einer Juliane Noack Künstlerförderung e.V.) seeks applications with a new open call for a contemporary art jewelry exhibition during Schmuck 2018/Munich Jewellery Week 2018 in Munich, Germany, in March 2018. The association will fund an artist-organized single or group exhibition (or project) with an exhibition grant of €700. The call is open to graduates from art schools/universities and other universities who have graduated within the last seven years. Applicants may not be students at the time of the exhibition/project. The open call is addressed to artists living and working in Germany, but for a group entry, only 50% of its members may fulfill that requirement. The Juliane Noack Association funds and supports artists in their first years—like Juliane Noack—with project and artist grants. It is focused on contemporary art jewelry, sculpture, and spatial interventions. Find more information about the exhibition grant in German and in English at www.julianenoack.de/news. Applications accepted via [email protected] until December 1, 2017.
---
ANNOUNCEMENT
Warren Wilson College announces that applications are now available online for its new MA in Craft Studies. This low-residency program, the first of its kind, is currently accepting students for the first class. The program launches in July 2018. Visit website for information; contact admissions office for financial aid and application process details ([email protected]). Faculty and additional program details will be announced later this fall; request info here to receive updates.
---
JEWELRY IN THE NEWS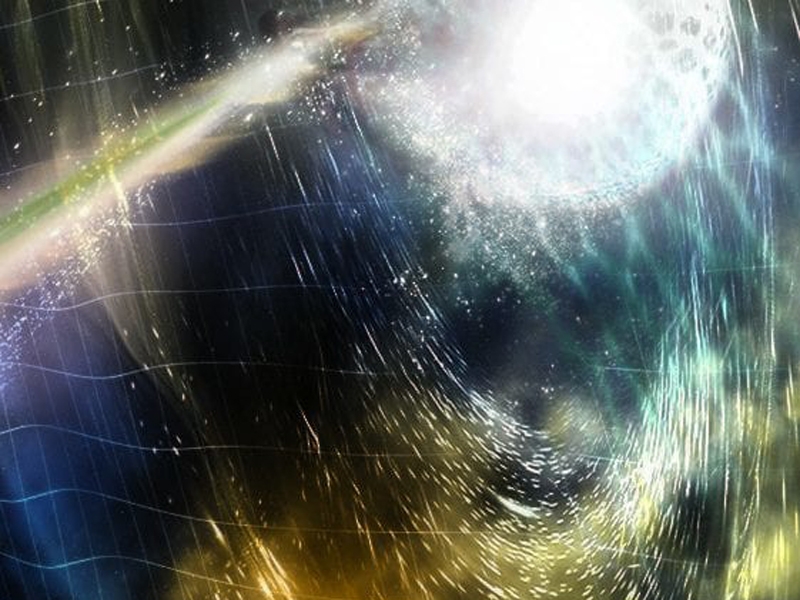 The secret of creating gold has fascinated alchemists for thousands of years, but the UK's Telegraph reports that now scientists have finally solved the mystery. Precious metals are forged in the cataclysmic collision of neutron stars and then flung out into the universe, where they eventually aggregate with other stardust into larger bodies, like planets or comets.
---
INTERESTING LINK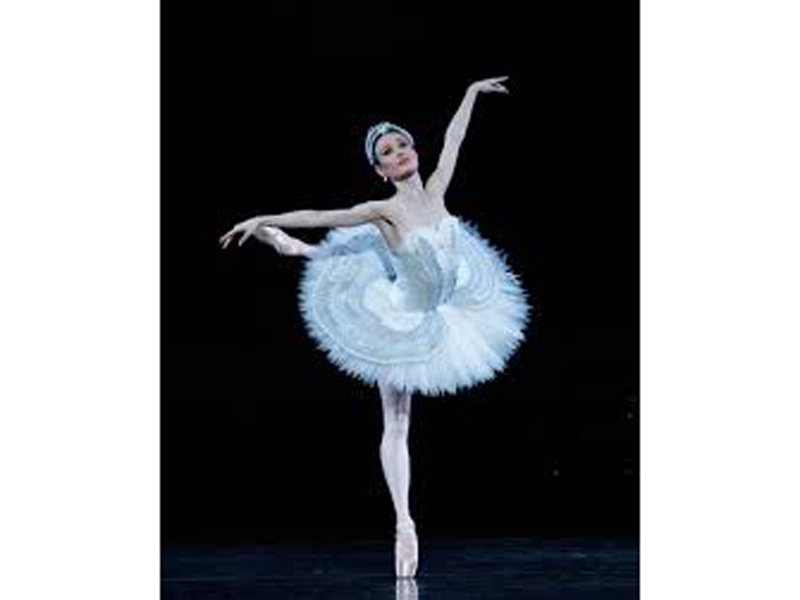 This Is Your Brain on Art is a beautiful reminder from the Washington Post about why we all love art, with specific emphasis on how we respond to it from a social, mental, and physical perspective. We can enjoy and learn from it, too.
---
OBITUARY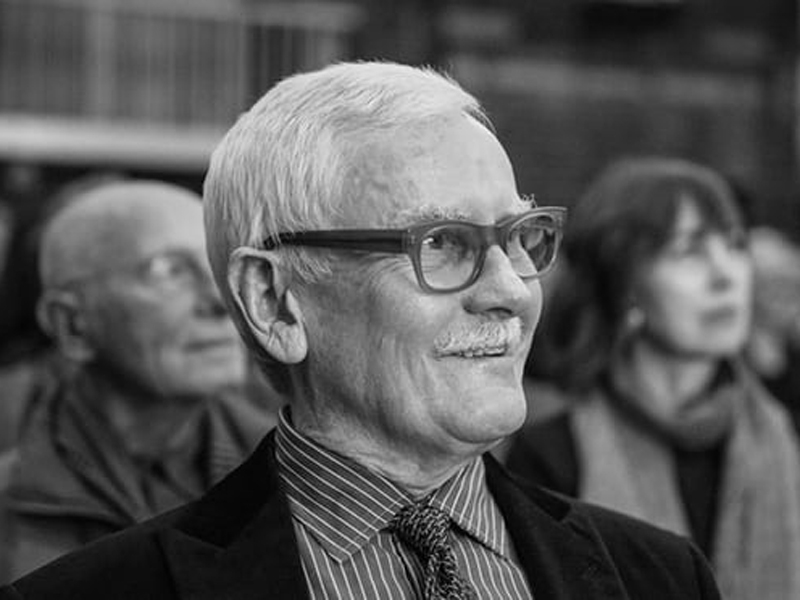 Ralph Turner, 1936–2017 In October, Ralph Turner died, aged 81. He was a pioneer of contemporary craft and jewelry curating and writing who strongly believed in a new future for the crafts, away from the subordinate and comforting position to which it was relegated. In 1971, together with Barbara Cartlidge, he co-founded the Electrum Gallery in London, where he invited Emmy van Leersum and Gijs Bakker to show their Objects to Wear, experimental clothing and new jewelry in 1972. He was the Crafts Council head of exhibitions from 1974–1989. In 1975, he organized the touring exhibition Jewellery in Europe, An Exhibition of Progressive Work for the Scottish Arts Council and the Crafts Advisory Committee, for which he traveled around Europe to meet artists and select new work. The same year, he published his groundbreaking book, Contemporary Jewellery: A Critical Assessment 1945-75.
Other books on jewelry followed in 1985 and 1996. Ralph Turner's intention was to "stimulate a reappraisal of a subject long undermined by neglect or, worse, by a patronizing condescension." (from Jewellery in Europe, 1975, preface) More than 40 years have passed since he wrote these words, but they are still true.
Early in the 1980s, Contemporary Jewellery: A Critical Assessment 1945-75 was like a bible to me. For an art history student with an interest in contemporary jewelry, there was hardly any literature available on this subject. His book filled a gap and inspired my further studies. Many years later, I was lucky to meet Ralph Turner personally in London and in Munich, where we were jurors in the Herbert Hofmann and Talente juries several times. He was an engaged and kind person. Ralph Turner was much more than jewelry alone. Please read the obituaries by Tanya Harrod, an independent design historian in London, and by Annabelle Campbell, from the Crafts Council.
—Liesbeth den Besten
---